Travel advisor Linda Greene isn't shaken by much. Greene, the owner of a Cruise Planners franchise based in Florida, came to the trade as a second career. She previously worked in a junior high school in New York City and as a high school assistant principal in Nyack, N.Y.
But Hurricane Ian left the area around her home in Punta Gorda looking "like a warzone." 
"It really looks like a bomb went off," she said Friday afternoon after seeing her condo for the first time since the hurricane hit.
"It's a little bit disconcerting," Greene said. "Very little rattles me. I'm saying this is kind of rattling me."
Greene was one of numerous Floridians left without power or Internet, struggling to deal with personal loss. Travel advisors were also left trying to run their businesses.
Punta Gorda was until recently a second home for Greene. She split her time between Florida and Nyack, but this summer Greene sold her home in Nyack, ready to make the move south a more permanent one.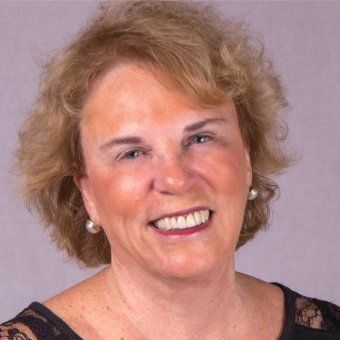 While Punta Gorda didn't have the devastating storm surge that Fort Myers did 25 miles to the south, Greene said there was plenty of damage.
"All the palm trees are wrecked, and there were a lot of palm trees," she said. "There's debris everywhere. There's downed fences. In the marina there were boats that were on trailers that are sort of in a pile now. And there's one big sailboat that is on its side in the roadway, with part of it sticking into one of the lanes."
Greene walked up to her condo through a dark stairwell, as there was no power on Friday. Rain had entered the space through the kitchen slider doors, leaving several wet spots. Some water also seemed to have come through air conditioning vents. The roof of the building was damaged.
Considering the necessary repair work, working with insurance and potentially utilizing disaster grants, Greene believes it will be a long time before she can return.
This wasn't Greene's first hurricane. Hurricane Sandy left her home in Nyack in need of a new roof in 2012. But Ian was her first hurricane affecting her home in Florida.
She rode out the storm with her partner and family members in Fort Myers because the storm was initially predicted to hit closer to Punta Gorda. They were inland, though, and unaffected by the destructive storm surge in Fort Myers. Because of power loss and flooding, it was a difficult drive to Punta Gorda on Friday.
Related: Fort Myers-area hotels post grim updates on social media
As of Friday afternoon, Greene was staying in an apartment in Sarasota.
"I'm in such a better position than most — I really am very fortunate that I don't have to worry about a roof over my head," Greene said. "Dozens of people have reached out over the last few days."
Many are clients in the local area. Greene actually got her start in travel by pitching a tent at a local shopping area, Fishermen's Village, where she would talk with shoppers that eventually turned into clients and friends. 
Luckily, she didn't have many clients traveling this week, so being without Internet and power didn't impact her business too much. On Saturday, she said, she planned to start getting in touch with clients to check on everyone, as well as get to work on upcoming final payments and answering client inquiries.
While the idea of repairing her condo is a bit daunting, Greene, a widow, said she's faced many changes and challenges in the last 10 years and she's prepared for those ahead.
"Things can be replaced," Greene said. "Having your health and your safety is paramount. Of course, that's always No. 1, and everything else is secondary to that. Possessions can be replaced. Homes can be replaced. That's somewhat overwhelming, but it just makes me feel grateful that I have options and that I have the resources to deal with whatever is involved in this."
Getting back to business
Nick Pena, owner of a Cruise Planners franchise in Davenport, Fla., said the biggest problems in the Orlando area were flooding and the lack of Internet and power.
Pena lives in Davenport but opted to ride out the storm a little further north in Orlando with his partner. They were stuck inside Thursday, but Pena saw his house Friday. Aside from damage to the landscaping, everything seemed largely fine, he said.
The past few days have been difficult trying to keep up with clients without Internet service, he said. 
"The needs of the business have to continue," Pena said.
The experience has Pena pledging to craft a detailed disaster plan for his business, especially knowing how much more difficult the storm has been on agents in harder-hit areas of Florida.
"I've got to have a contingency plan," Pena said. "If I'm in a car accident or something, or I'm in that next hurricane and I'm the one that's in the eye, what happens to my business?"
Source: Read Full Article