NEW YORK — Marriott International unveiled details about its new midscale extended-stay brand on Monday at the NYU International Hospitality Industry Investment Conference.
The company did not reveal a brand name, however. 
Marriott is calling the concept Project MidX Studios. The brand will target the "budget-conscious consumer" in the U.S. and Canada, with an average daily rate expected to hover at around $80 per night. Marriott said. The brand is being designed for guests staying 20 nights or more. 
"We think there's a customer for this affordable midscale price point, and we believe that we've nailed the sweet spot for where that customer is with our offering," Noah Silverman, Marriott International's global development officer for the U.S. and Canada, said during a media event at the conference.
Hotels will have guestrooms with full kitchens and guests will have access to on-site laundry, a gym and pet-friendly facilities.
Marriott envisions that the new flag will fly primarily at newly constructed hotels as opposed to conversions of existing ones.
Compared with other new hotels, there will be more space devoted to guestrooms and less on public spaces. According to Silverman, around 76% of square footage will be "revenue-generating," making the flag attractive from a development standpoint.
Silverman said Marriott will take a cost-conscious approach to the room's finishes and that once-weekly housekeeping and the absence of food and beverage venues will keep operating costs down.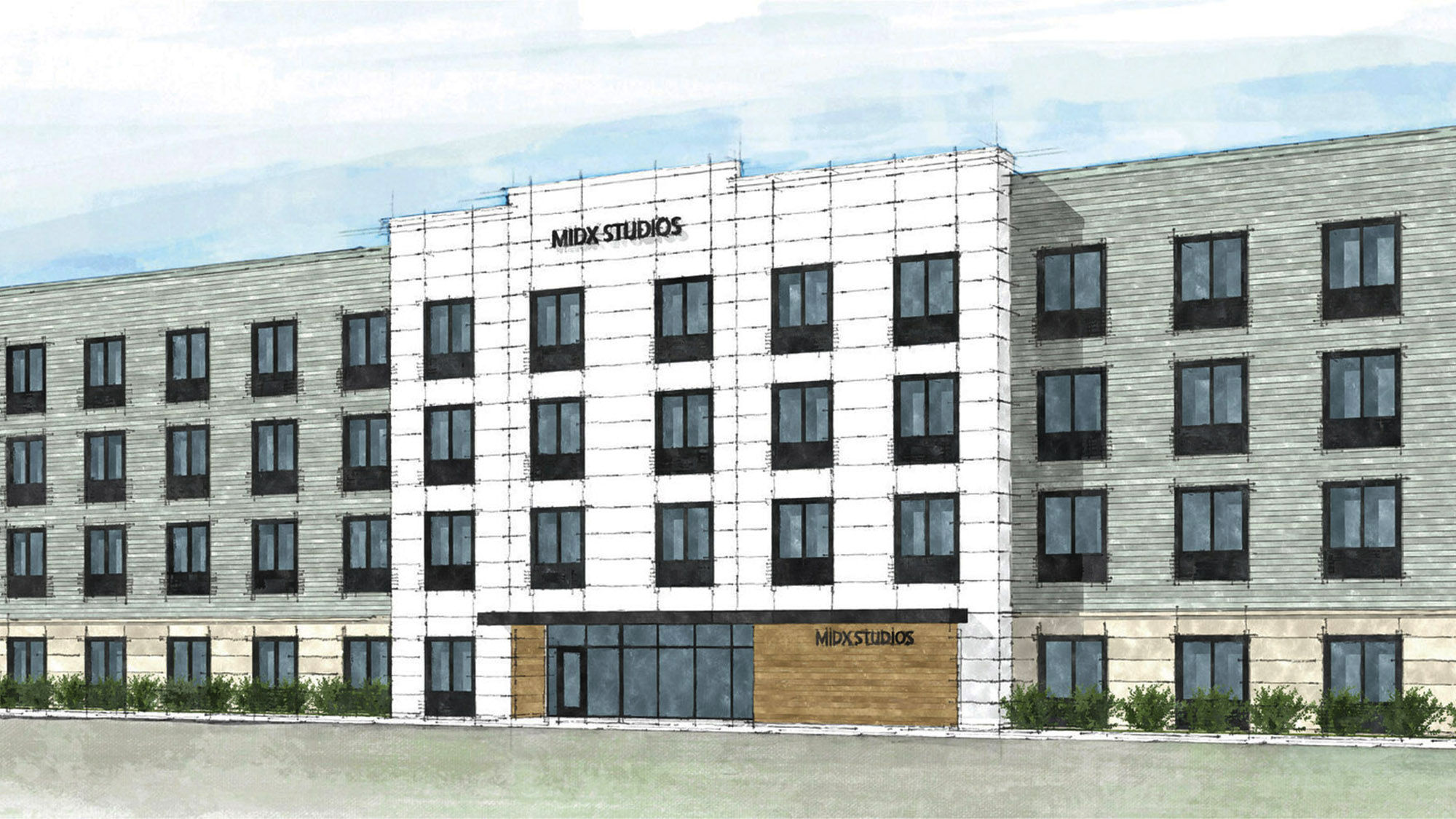 Marriott said it expects to break ground on three hotels this year, with the brand's first openings slated for late 2024 or early 2025.
The Project MidX Studios rollout comes as the extended-stay sector sees a flurry of new brand activity. Earlier this year, Hyatt threw its hat into the ring with the launch of Hyatt Studios, an extended-stay flag that the company called its first foray into the upper-midscale space. 
Hilton is in the process of developing a lower-midscale extended-stay flag, which will occupy a price point just below Home2 Suites.
Silverman said Marriott expects its midscale extended-stay brand will have a pricing edge, saying it is targeting an average daily rate and revenue per available room (RevPAR) that's "probably a little bit lower" than competitors.
Project MidX Studios will join Residence Inn, Element by Westin, TownePlace Suites, Marriott Executive Apartments and Apartments by Marriott Bonvoy in Marriott International's extended-stay portfolio.
Source: Read Full Article