OCEAN CAY, Bahamas — On Nov. 18, MSC Cruises not only named the new MSC Seashore, but it also broke ground on the cruise line's latest sustainability initiative at Ocean Cay MSC Marine Reserve and revealed the upcoming MSC Seascape will homeport in Miami.
In addition, MSC previewed its upcoming Miami terminal and Explora Journeys luxury cruise brand.
"Our future is bright," said Rubén Rodríguez, president of MSC Cruises USA, particularly in partnership with travel advisors.
Putting the pandemic mostly in the rearview mirror, MSC has globally relaunched 13 ships and plans to have 16 up and running by the end of 2021.
Seashore is the 16th vessel to be christened by world-renowned Italian actress Sophia Loren, who is godmother to nearly the entire MSC Cruises fleet. Being owned by the Aponte dynasty, the shipping company as a whole emphasizes family and in turn family values and environmental stewardship.
Pierfrancesco Vago, executive chairman of MSC Cruises and Aponte in-law, speaks fondly of the line's sustainability efforts via Ocean Cay.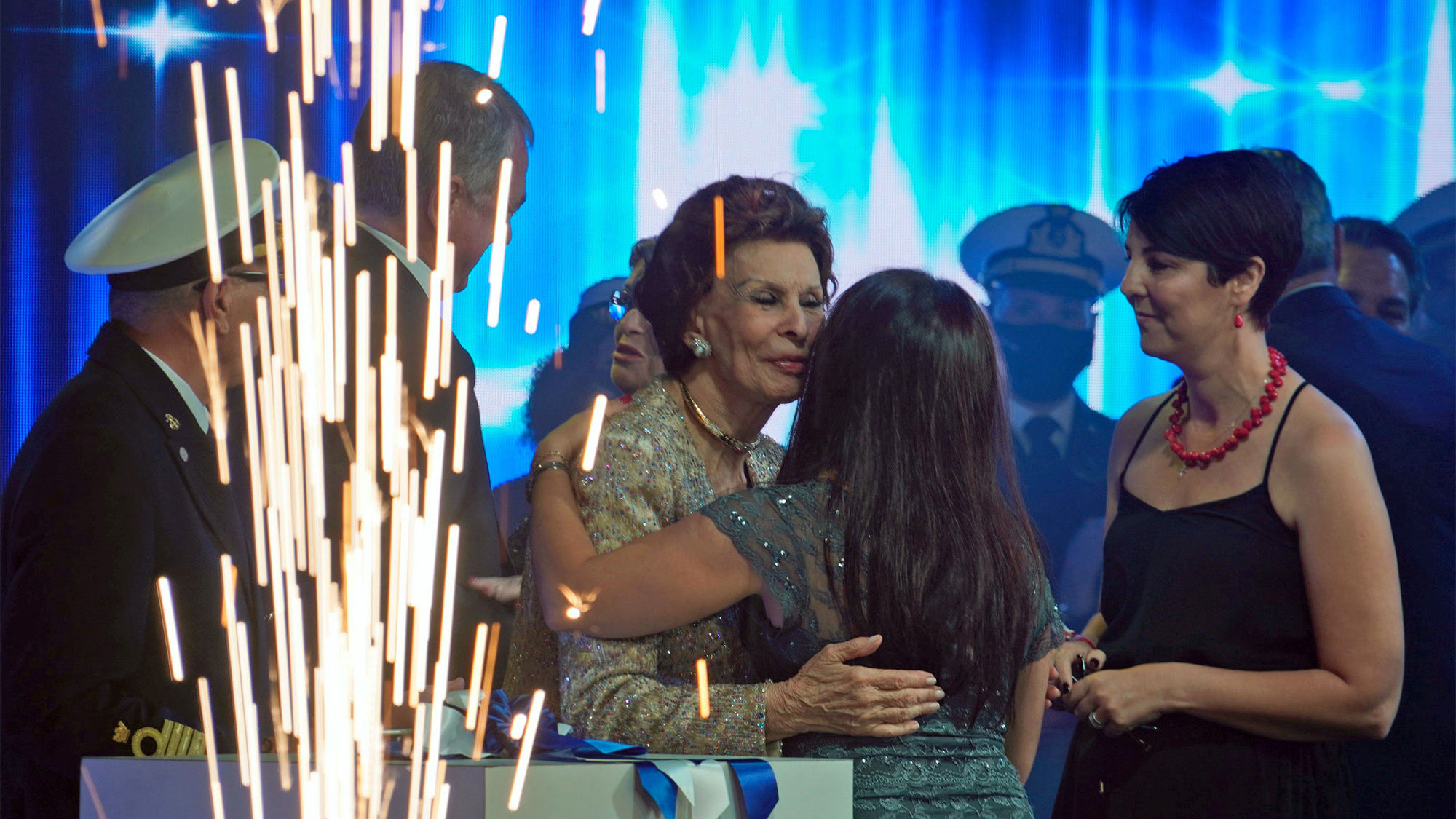 "It's more than a private island," he said. "It's a conservation project."
To that end, one of the destination's goals is to restore ocean corals that have been in worldwide decline. The next addition to the island — the MSC Foundation Marine Conservation Center — will invite scientists, students and, as envisioned, even cruise guests to participate in replanting coral.
By spring 2022, a marine research lab and coral nursery tanks will be ready with a lecture hall, interactive pavilion and outdoor tank exhibits to join in the months to follow.
The Seashore is one of several MSC ships that will bring guests to Ocean Cay. Following MSC Seaside and MSC Seaview, it is the first Seaside EVO-class vessel to take the original platform, lengthen it and add a deck, while repositioning specialty dining venues and doing away with ziplines, among other modifications.
MSC's current tally of 16 ships is scheduled to increase to 23 by the year 2025. The plan encompasses another class of ships (starting with MSC World Europa), the new brand Explora Journeys and the MSC Seascape — which Rodríguez just announced would be based in Miami when it enters service in November 2022.
As MSC considers berth ownership a key part of its success, the line will witness the groundbreaking of its new terminal at PortMiami on Dec. 13. The facility will be capable of hosting up to three next-gen cruise ships and processing up to 36,000 passengers each day. Plus, docked vessels will be able to take advantage of shore power to reduce emissions.
MSC has set the objective to reach net-zero emissions by 2050, and its long-term research and development roadmap includes looking at hydrogen and fuel-cell technology to power ships. Liquefied natural gas will soon be utilized by MSC World Europa, a ship arriving in 2022, but Vago considers LNG to be a transitional power source as it is still a fossil fuel.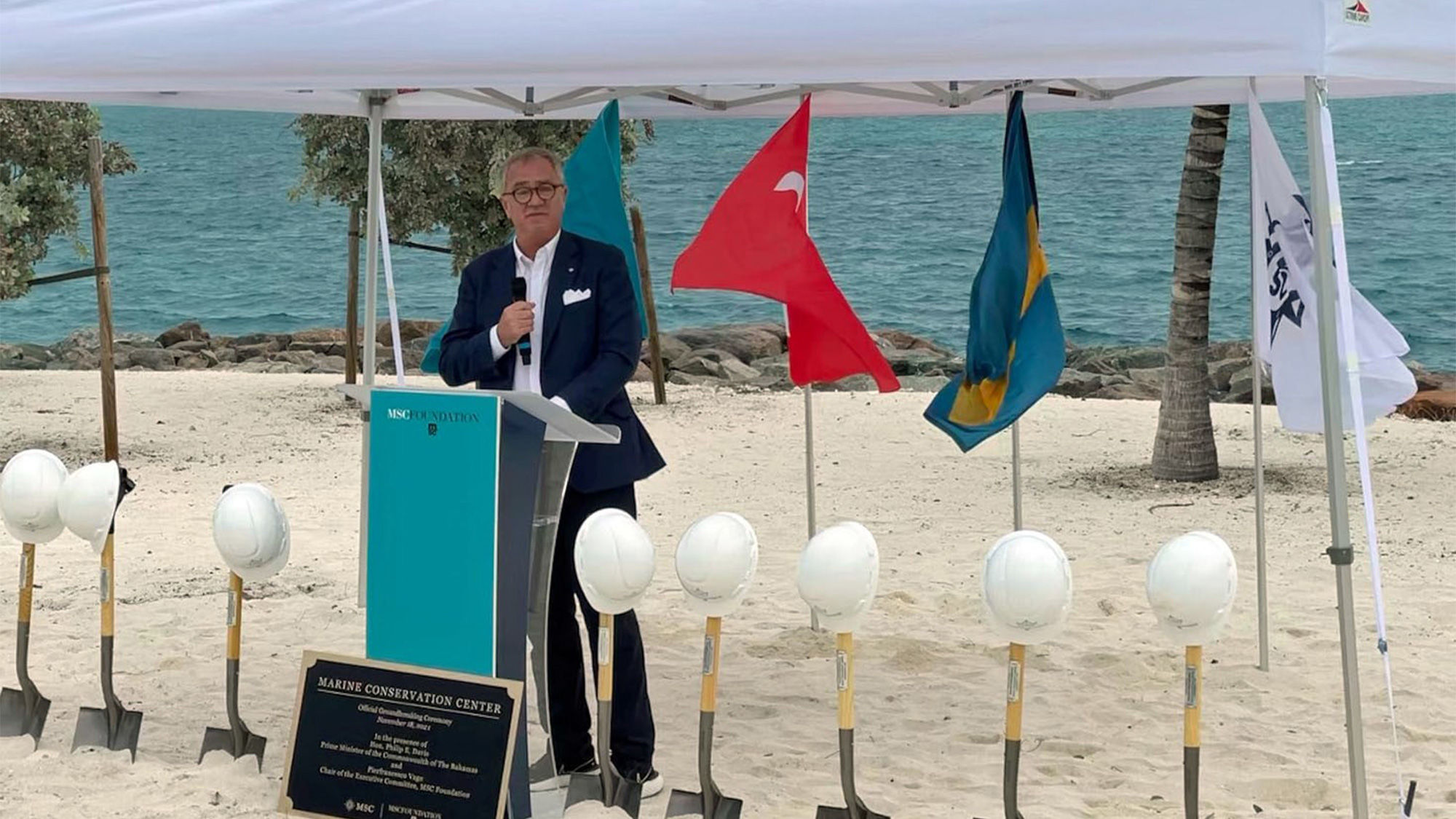 Then in 2023, the first of four new ships will come online for Explora Journeys, MSC's small-ship luxury spinoff, which Vago said will take "cruising to the next level."
Until then, the MSC Yacht Club ship-within-a-ship concept continues to offer a luxury product on ten existing ships, amounting to over 1,000 suites. The largest MSC Yacht Club is now on the Seashore.
As for the U.S. market specifically, Rodríguez said there will be more ships and more homeports to come. A displayed map teased routes drawn from the West Coast. He also gave suggestions as to who travel advisors should direct toward MSC.
"They tend to be explorers," he said, adding that MSC appeals to those who appreciate the line's international character.
MSC Cruises claims to be the third-largest cruise company by capacity, with expectations to soon become No. 2 and aspirations to eventually reach No. 1. Part of the plan is increasing brand awareness with more marketing as well as offering shorter itineraries and expanding to more U.S. homeports such as Port Canaveral, Rodriguez said. 
The MSC Divina made the cruise line's Port Canaveral debut in September. Later this month, the MSC Meraviglia will replace the Divina at Port Canaveral, and the Divina will reposition to Miami. 
MSC Cruises CEO Gianni Onorato puts the future enthusiastically but bluntly on travel agents' shoulders.
"Please don't be lazy," he said." Catch the opportunity. Sell MSC Cruises."
Source: Read Full Article