Two luxury hotels in New York, the Chatwal and the Omni Berkshire Place, have reopened. 
The Chatwal, a Luxury Collection Hotel reopened Nov. 1 to guests after closing due to the Covid-19 pandemic.
The Times Square hotel has 76 guestrooms with 29 suites, 14 of which are part of the Chatwal Crown suites and boast landscaped terraces. 
The reopening coincides with the U.S. reopening to vaccinated international travelers starting Nov. 8 and the return of Broadway shows in mid-September. 
All accommodations at the Chatwal are decorated in a color palette of deep reds, purples and tans, and the design draws inspiration from early 20th-century travel, with built-in cabinets wrapped in faux leather to resemble pieces of classic luggage. 
For the reopening, each reservation through March 31 will receive a $100 credit toward the purchase of Broadway, Radio City Music Hall, Madison Square Garden or any other performance tickets or as a hotel credit.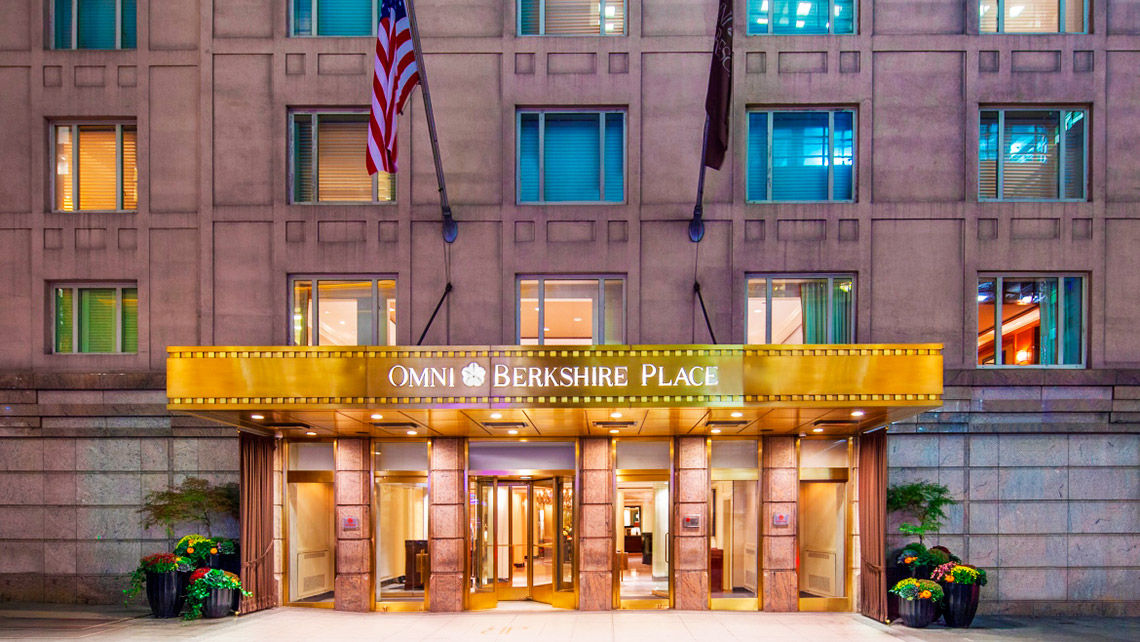 The Omni Berkshire Place in midtown welcomed guests back on Nov. 1 after being closed for 17 months due to the pandemic.
The 398-room hotel dates back to 1926 and was originally designed by Warren & Wetmore, the same architectural firm that designed Grand Central Terminal. 
The hotel offers 44 suites, including the Rodgers & Hammerstein suite, where the two Broadway icons collaborated on "Oklahoma!" in 1942. 
The historic property was set to close for good after suspending operations in June 2020 due to Covid-19. 
In October, New York City passed legislation requiring hotels that closed or laid off 75% of staff during the pandemic to provide severance for 30 weeks if they did not recall at least 25% of employees by Oct. 11 and reopen by Nov. 1. After that law was enacted, Crain's reported that property owner TRT Holdings chose to reopen the Omni Berkshire rather than permanently shutter the hotel.
Source: Read Full Article