August in Rome. We've done it twice, and both times it was distinguished by incredible sites, awesome pizza and oppressive summer heat.
This year, high temperatures in Europe have been well documented, leaving many visitors — especially those traveling with children — wishing for a hotel with shade and a big swimming pool.
Then say "ciao" to the Rome Cavalieri, a Waldorf Astoria Hotel.
The hotel, hidden on its own campus on the Monte Mario, north of Vatican City, is fairly removed from the main sections of Rome; a taxi there from the Piazza del Popolo was about $20. But as a respite — for the quiet, shaded canopies, the stunning views from the cityview rooms and that pool — many visitors will find the trip well worth it.
There are actually multiple places to take a dip, and after a grueling day spent touring the Eternal City, my mind and muscles were eager to dive into chlorinated bliss. 
The giant, centerpiece pool is surprisingly, almost shockingly, deep. It's more than 11 feet at its deepest. Most people will need to be good at swimming, even better at floating and perhaps best at treading water if they plan to venture in. 
A bit removed from the main pool are the children's pools. The larger one, too, is on the deeper side, but during our visit it had floaties and inner tubes to play with; a giant, inflatable slide was set up when we arrived. The smallest pool, with a shallow, winding canal that connects two circular splash pools, is best for young fry and nonswimmerig children, and my 5-year-old was happiest there.
Poolside indulgences
Perhaps treading water is too much work, and you just want to relax on a chaise lounge? You will need the Cavalieri's pool attendants to set up a lounger with a thick, terry cloth pad and a couple of big, snowy white towels.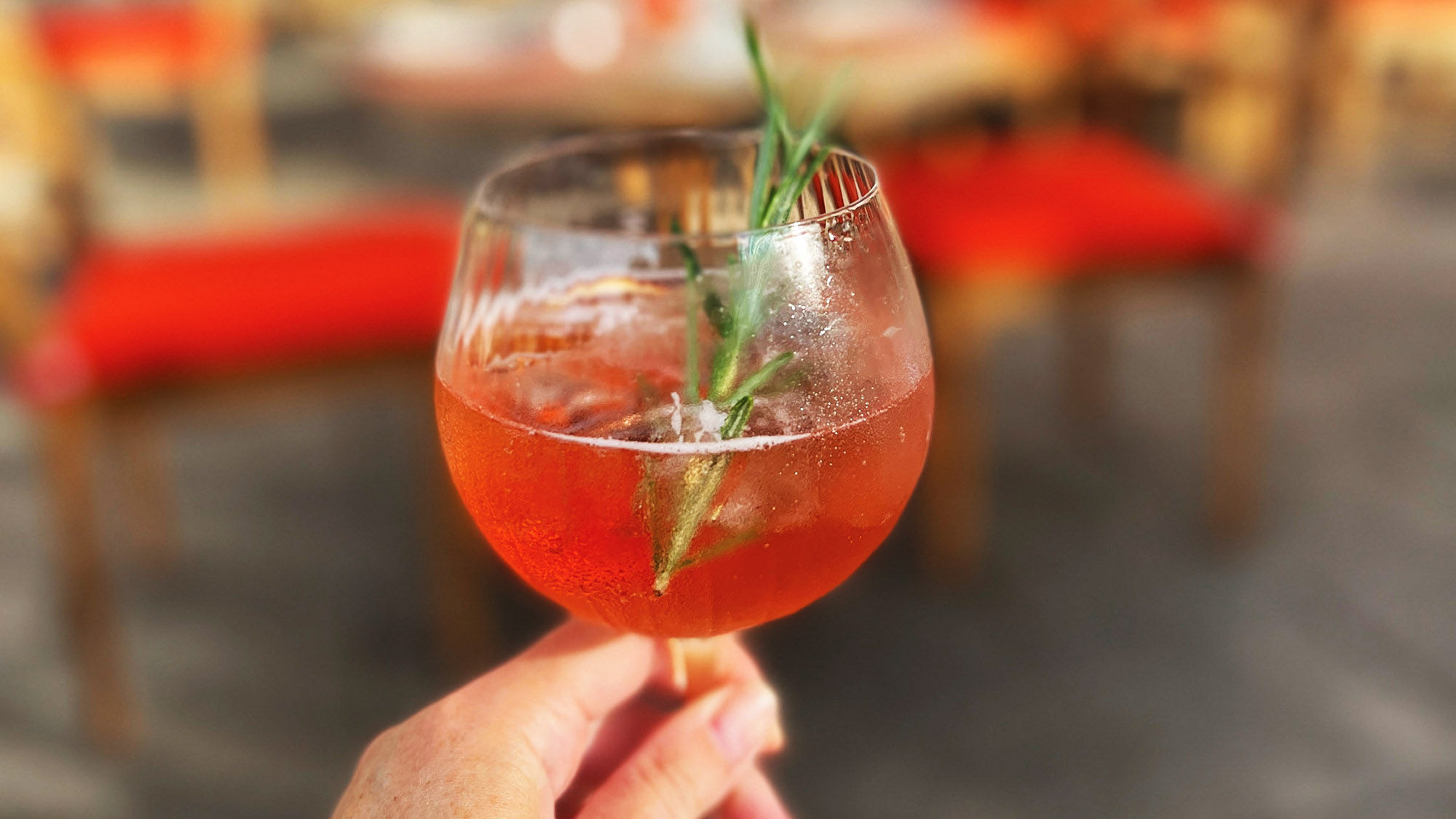 It's aperitivo time. Do you know where you are? If you're at the Waldorf Astoria Hotel, hopefully you're at the Chandon Garden Spritz Lounge.
Big umbrellas provide shade, and cypress, pine and palm trees wave in the background. The Pool Bar to the side can supply Peroni beer, light fare and homemade gelato and ices. The hustle and bustle of the Trevi Fountain seems miles away. 
The best part is that even nonguests can take advantage of the Waldorf's swimming pools. According to the Cavalieri's website, the cost is 80 euros per adult during the week and 115 euros on the weekends and holidays and includes outdoor pool access, a towel and a chaise lounge. Clients might want to consider it as a refreshing midtrip break from sightseeing and stick around for dinner at the adjacent Chandon Garden Spritz Lounge.
The outdoor pools are generally open between May and October, depending on the weather. But what if you're in Rome in the wintertime? No worries: There's also a fantastically decorated indoor pool; a 20 euro fee grants hotel guests access to the indoor pool and spa areas. 
The Cavalieri itself is a lot like its swimming pool. It is not a small, boutique property but a big, bold space with copious use of marble, flourishes, wide halls, big meetings space and a large spa. Statues of lions and unicorns stand sentry in its gardens, and Rome's only three-star Michelin restaurant, La Pergola, provides incredible city views from the top floor (according to the hotel's website, tables for two are booked through November, but there is better availability for larger parties).
An artfully designed lobby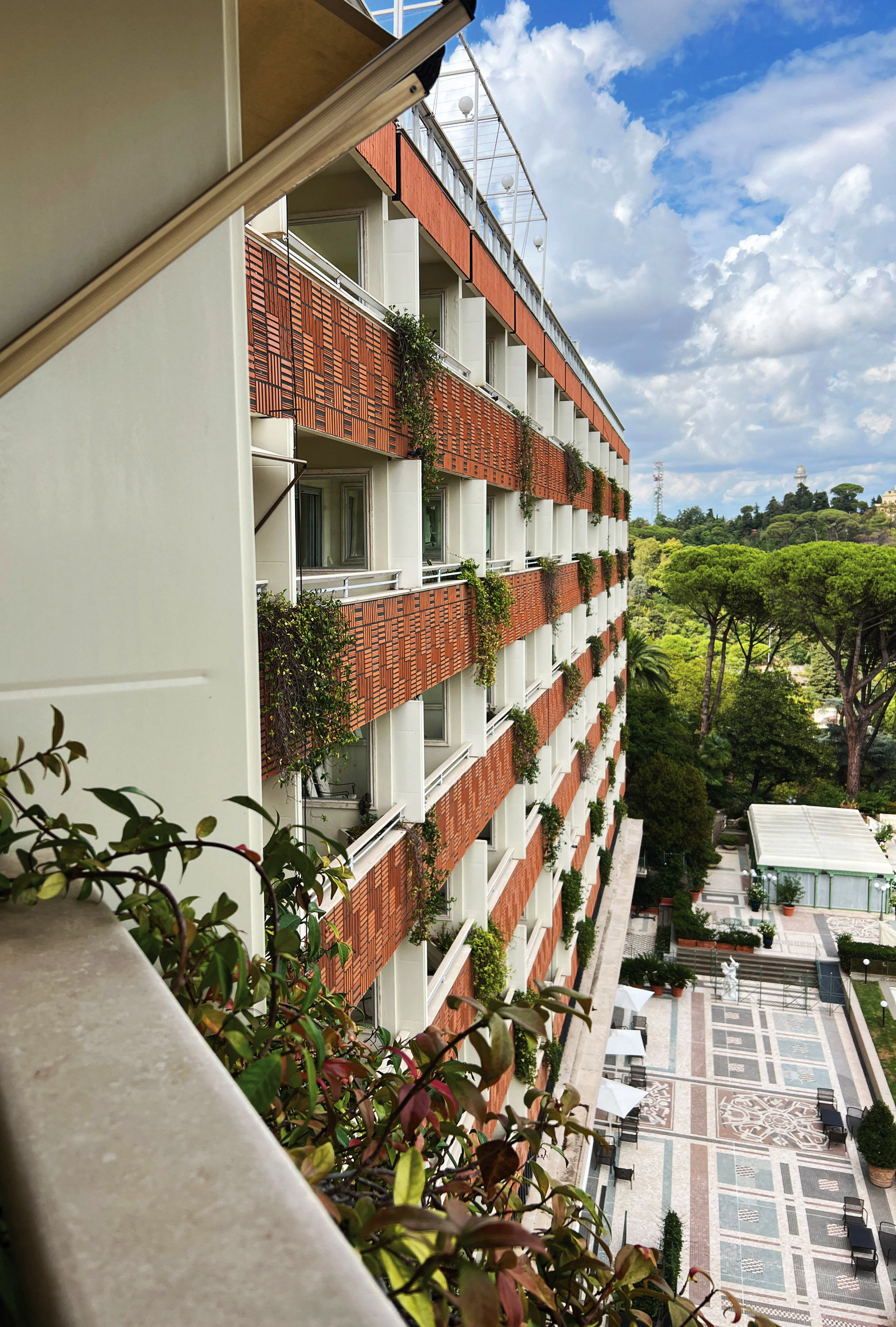 The Cavalieri's lobby is wide and busy, with a traditional check-in desk to the right and two large arcades with shops. Almost everywhere, there are works of art. 
Right at the entrance you're faced with a French rococo, bronze-faceted commode of Poland's King Augustus III. There are 18th-century tapestries and statues, and busts on marble columns flank the entrance to the ornate Imperial Club, the in-house haven for suite guests. The crown jewel in the collection is a triptych of paintings by Giovanni Battista Tiepolo on display near the Tiepolo Bar.
A ride up the elevator takes you to rooms with unparalleled panoramic views.
Another sweet perk of the Cavalieri is its active kids' club, called the IT Club. It's headquartered downstairs, but in the summer months it also includes poolside fun. When we peeked in, the staff had set up amusement-park games in the club, and children were happily running amok. 
Source: Read Full Article