BUDAPEST, Hungary — Riverside Luxury Cruises christened the Riverside Mozart today during the ASTA River Cruise Expo here, much to the surprise of the travel advisors staying onboard the ship for the expo.
The surprise christening was revealed to advisors Friday evening in the ship's Cove and Palm Court Lounge, where they had been told to meet promptly at 6:30 p.m. for a "mandatory meeting" and to bring their coats.
Jen Halboth, CEO of the line's North America operations, addressed the packed lounge and asked how many advisors in the room had been to a ship christening before, to which only a handful of advisors had raised their hands. That's when Halboth asked guests to head outside toward the dock for the christening of the Mozart, alongside the ship's godmother, Tiffany Hines, owner of Global Escapes of Athens, Ga.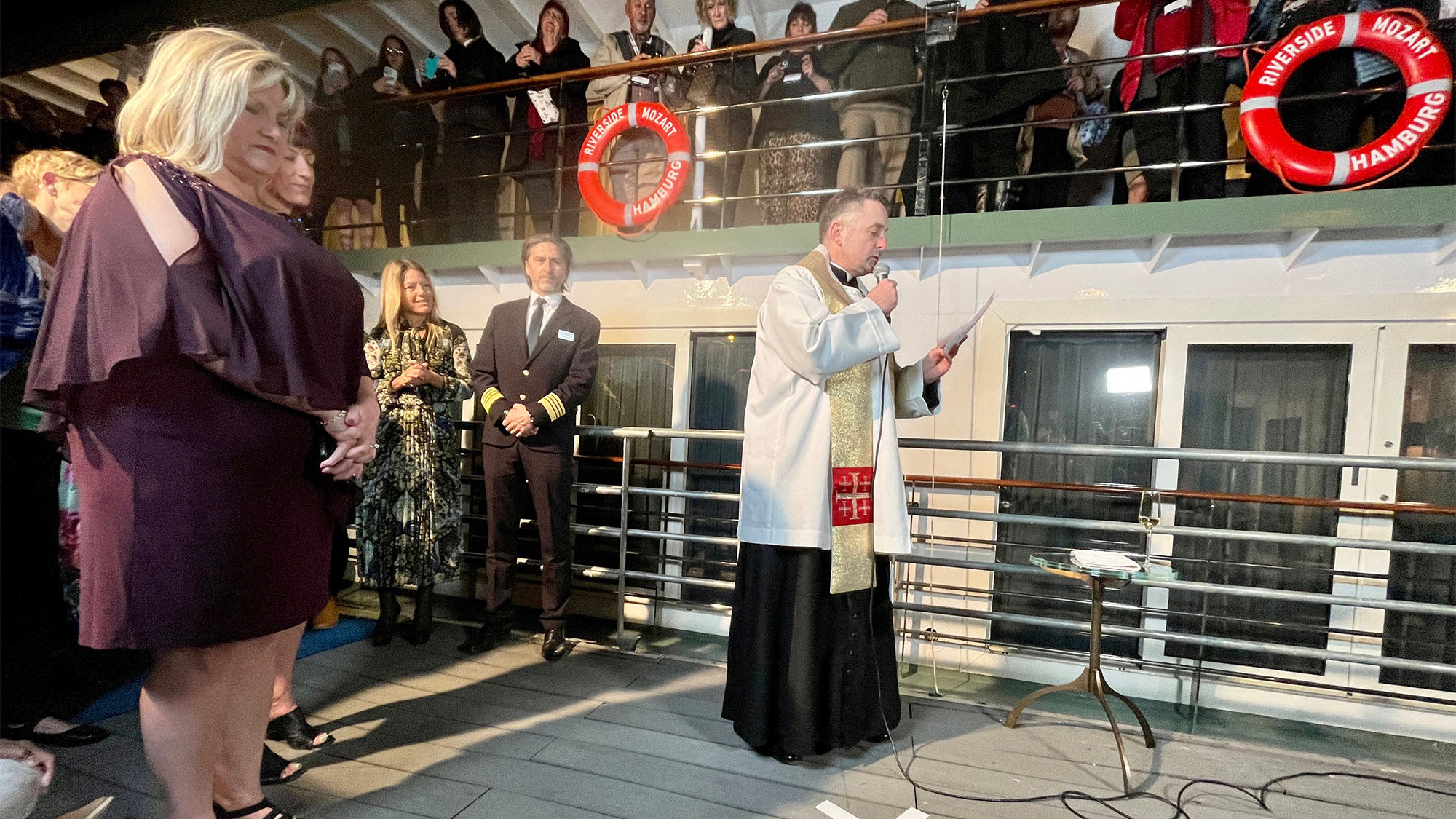 Anouchka Gerlach, one of the owners of the Hamburg-based Seaside
Collection, the luxury-hotel group that bought the Mozart last year, opened the christening ceremony with a speech, followed by
remarks made by the captain. A Hungarian priest blessed the ship before
Hines took center stage with her own blessing and broke a bottle of
champagne over the side of the ship.
This is the third naming of the Mozart. The ship was originally part of the Peter Deilmann Cruises fleet, until that line ceased operations in 2009. After a pause, it sailed for Crystal River Cruises until it stopped operating in 2022.
After acquiring the Mozart, Seaside Collection snapped up the rest of Crystal's river fleet of four, smaller ships.
Riverside has also since brought back much of the Mozart's crew and officers and plans to position it in the luxury space.
The Riverside Mozart will begin its inaugural sailing on March 19. 
Source: Read Full Article