GENOA, Italy — Seabourn on Monday took delivery of its second expedition ship, the Seabourn Pursuit, in a ceremony here in the ship's Observation Lounge. 
"The ship is ours!" said Seabourn president Natalya Leahy after the flourish of a pen by her and Marco Giglione, managing director of the T. Mariotti shipyard, which built the Pursuit and its sister, the Seabourn Venture. 
"We built the two most luxurious expedition ships in the world," Giglione said at the beginning of the ceremony. "And we did it on time — it is not, you know, something easy."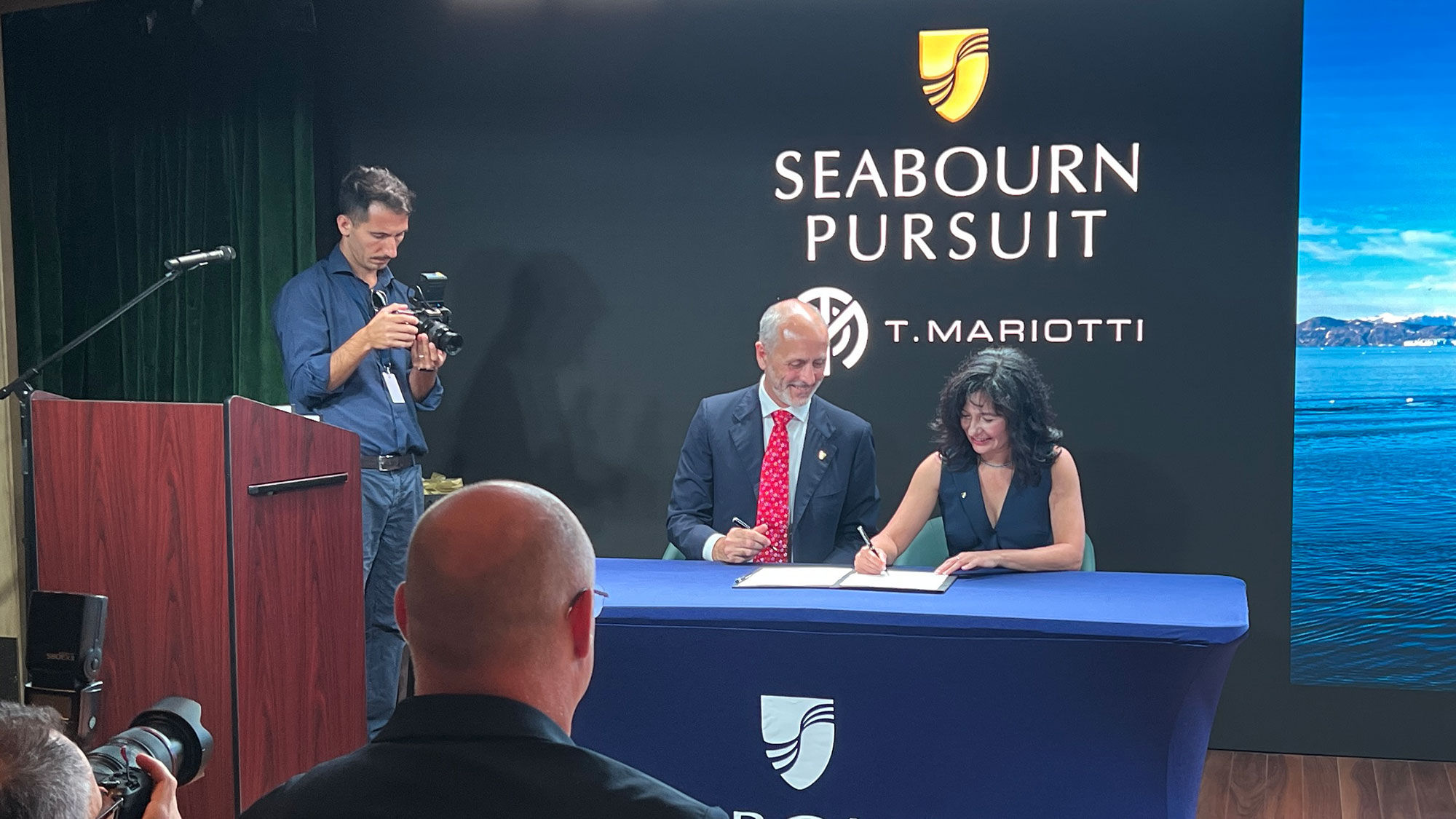 The ceremony was Leahy's first as president, although she was there at the development stage as an executive at Holland America Group. In her remarks, she said the Pursuit's delivery "represents a culmination of our dream, our vision, that really started with a simple scratch on a napkin over six years ago."
Leahy emphasized Seabourn's position in ultra-luxury cruising and said the ship was "a testament to our guests, who are very extraordinary people looking for very out-of-ordinary experiences." 
Despite the handover, the Pursuit is not quite guest-ready, and contractors were all over the 264-passenger ship to uncover and add furniture, add barware and provide finishing design touches before the ship's debut in Malta on Aug. 12. 
But the expedition part of the cruise experience is clearly visible. Its fleet of Zodiacs is already lashed to the top deck. A brand-new pair of six-seat submersibles waited below. In the Exploration Lounge, a pair of water-vapor fireplaces danced merrily. 
On the sustainability front, the ship will have a food dehydrator and a grinder, which will cut down significantly on food waste.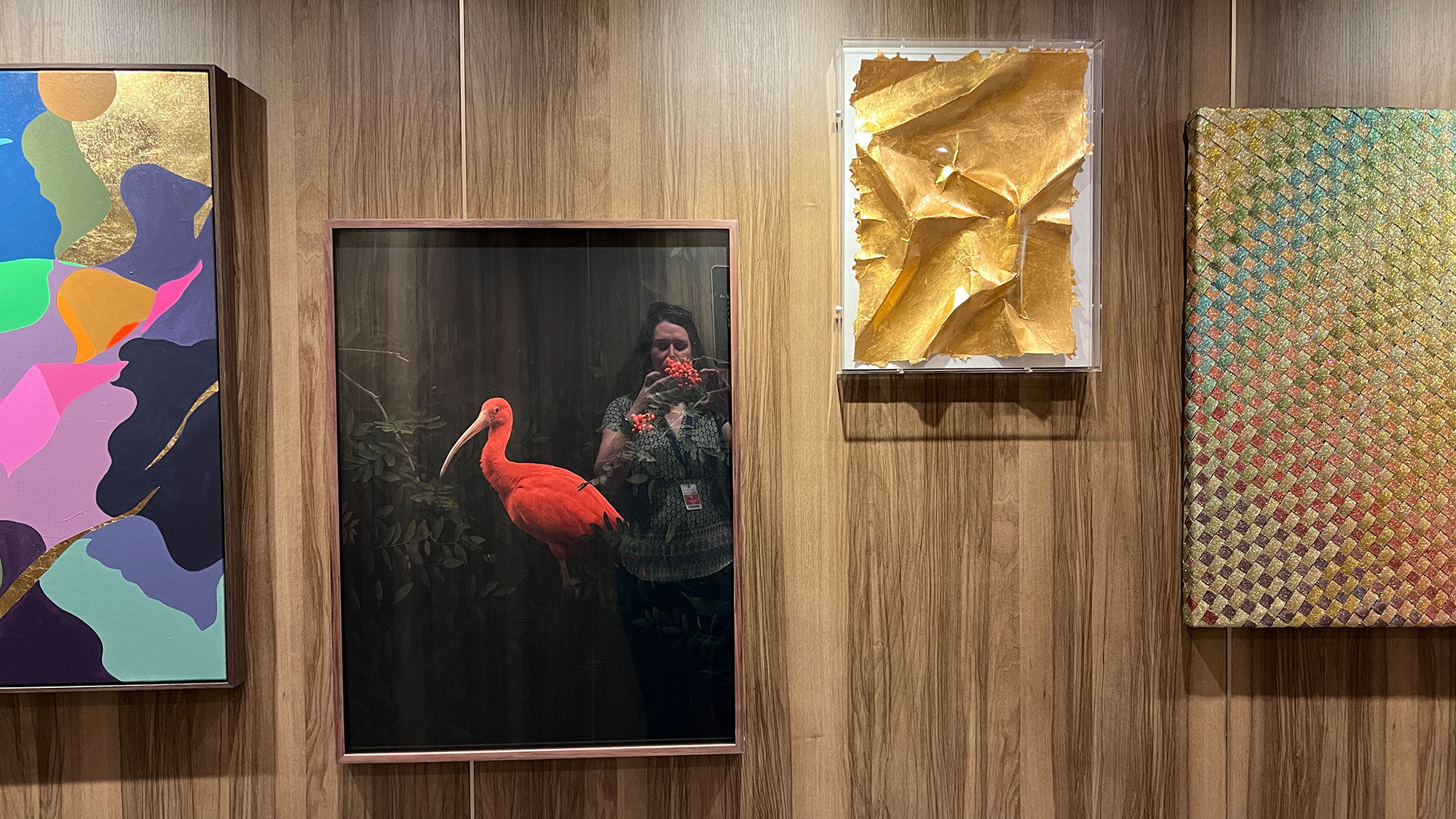 The Pursuit's art collection — which designer Adam Tihany said is the primary distinguishing factor between the Pursuit and the Venture — was installed in lounges and hallways. 
After its maiden cruise, the Pursuit will operate a series of traditional cruise itineraries in the Mediterranean before heading to the Caribbean in early October and then down to the Amazon before settling in the Antarctic region this winter. Seabourn said the Pursuit will be its more warm-climate expedition ship, as next spring it will head for regions in the South Pacific and Australia. 
Source: Read Full Article