Uniworld Boutique River Cruises completed the first leg of its inaugural world river cruise in Egypt this week. 
The river cruise line kicked off its 46-night Rivers of the World itinerary on May 20 where guests first enjoyed two nights in Cairo and were able to make a special visit to the new Grand Egyptian Museum before it officially opens to the public.
Afterward, guests boarded the S.S. Sphinx for a weeklong cruise along the Nile River, where they were joined by Uniworld CEO Ellen Bettridge. 
"I'm thrilled to be in Egypt for the first leg of our inaugural world cruise, welcoming our fabulous guests on this trip of a lifetime with Uniworld," Bettridge said. "Egypt is the home of the first river cruise and a natural starting point for our journey. We enjoyed two days in Cairo and a fantastic week on the S.S. Sphinx along the Nile, and it's only just the beginning."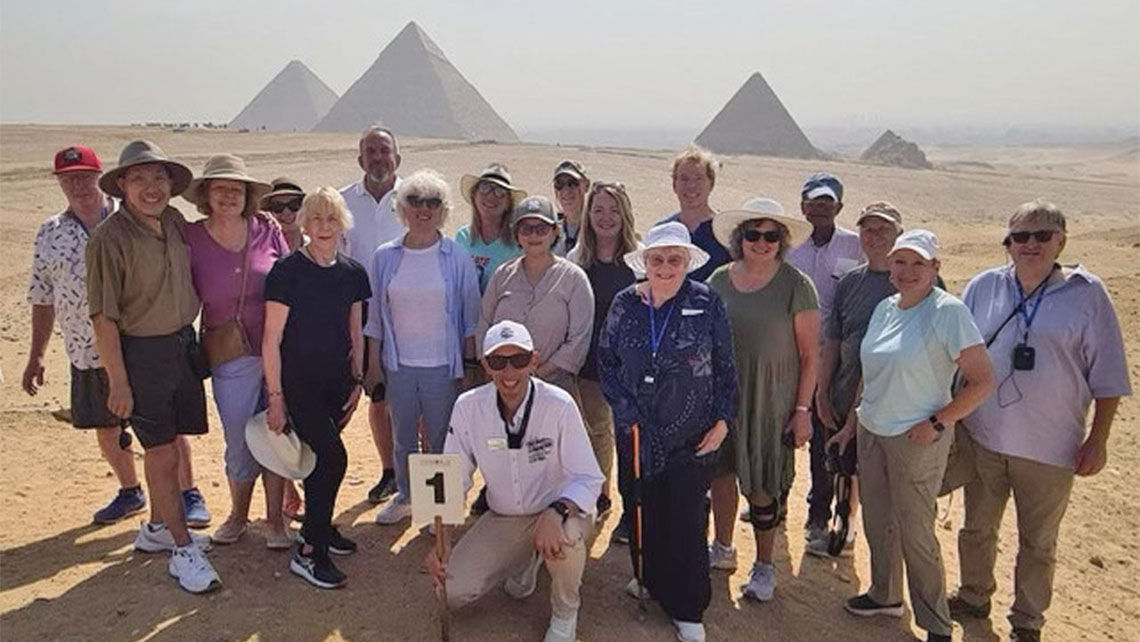 The global cruise and land voyage will take place on five of the brand's Super Ships across eight countries on two continents. After Egypt, guests will fly into the Swiss Alps for two nights in Lugano, followed by two nights in Milan before boarding La Venezia for a weeklong cruise of the Venetian Lagoon. 
Guests will then continue onto Hungary and sail on the Maria Theresa from Budapest to Passau, Germany, and then make their way to France to sail on the Seine onboard the Joie de Vivre. The itinerary culminates in Portugal, where guests begin with a Douro River Valley cruise from Porto aboard the Sao Gabriel, followed by three nights in Lisbon complete with a closing event. 
Next year, Uniworld will expand the Rivers of the World journey with a 55-day itinerary that will span three continents, ten countries, including Argentina and Brazil, and will take place on four ships. The voyage will sail on the Amazon, Mekong, Danube, Rhine and Rhone rivers. 
The 2024 Rivers of the World journey starts on Oct. 3 and ends Nov. 26. 
Source: Read Full Article