Best known for luxury beach resorts throughout Asia, Banyan Tree Group is branching out well beyond its roots with the recent debut of not one but five brands and brand extensions.
This rapid-fire rollout has made the Singapore-based company something of an outlier within the hospitality sector, where new brand activity has slowed considerably amid the pandemic. The five concepts  — Homm, Garrya, Folio and two offshoots of its flagship brand, Banyan Tree Veya and Banyan Tree Escape — join Banyan Tree Group's existing Banyan Tree, Angsana, Cassia, Dhawa and Laguna flags.
"We do have a bit of a contrarian viewpoint," said Eddy See, CEO of Banyan Tree Group. "In 2020, we were just hunkering down, but soon after that, we predicted that it would all come back at some point, and so, we looked for opportunity."
For Banyan Tree Group, some of that opportunity has come in the form of conversions. As many independent properties throughout Asia struggled during the pandemic, the company saw the chance to grow its portfolio with the launch of a conversion-focused brand called Homm.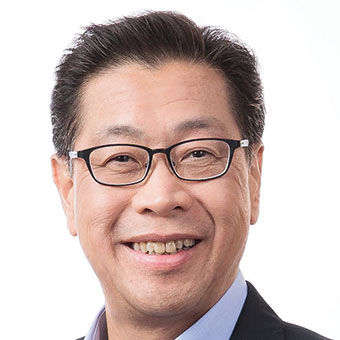 "In Southeast Asia, there are a high percentage of independent, self-managed hotels," said See. "Many of these are good hotels, but they just don't have the distribution network. We decided we could approach them on a proactive basis, and if they're doing great, wonderful. But if they're struggling, we could start a dialogue with them."
A dialogue with a property in Phuket, Thailand, eventually led to the unveiling of Banyan Tree Group's first Homm conversion, the 71-room Homm Bliss Southbeach Patong, this past January. 
The Garrya brand is a concept promising a Zen-like atmosphere along with a focus on well-being and sustainability at a more accessible price point. The first Garrya, the Garrya Huzhou Lucun, opened in Huzhou, China, in 2021, followed by the Garrya Nijo Castle Kyoto in Kyoto, Japan, which soft-opened in March. 
And although leisure travel makes up the bulk of Banyan Tree Group's current business, the company is looking to make a play for the business segment. The Folio brand is billed as a midscale to upper-midscale concept targeting business travelers. Although the flag has yet to announce its first opening, it does have several signings in place; the first hotels are anticipated to open in 2023. 
"As we know, the leisure market is back, but we do believe that business will eventually follow," said See. "Technology definitely supplements the business world in terms of connectivity, but at least in Asia, it will never replace face-to-face business discussions."
Expanding the flagship brand
In addition to the new brands, Banyan Tree Group introduced two extensions of its flagship Banyan Tree luxury brand: Banyan Tree Veya and Banyan Tree Escape.
A wellness-focused offshoot, Veya offers each guest a personalized itinerary of wellness programming and treatments as well as amenities such as in-room sound-therapy bowls and a resident "nutrition sommelier."
The inaugural Banyan Tree Veya opened within the brand's existing Banyan Tree Phuket resort in mid-March, with a second slated to open in the Maldives later this year.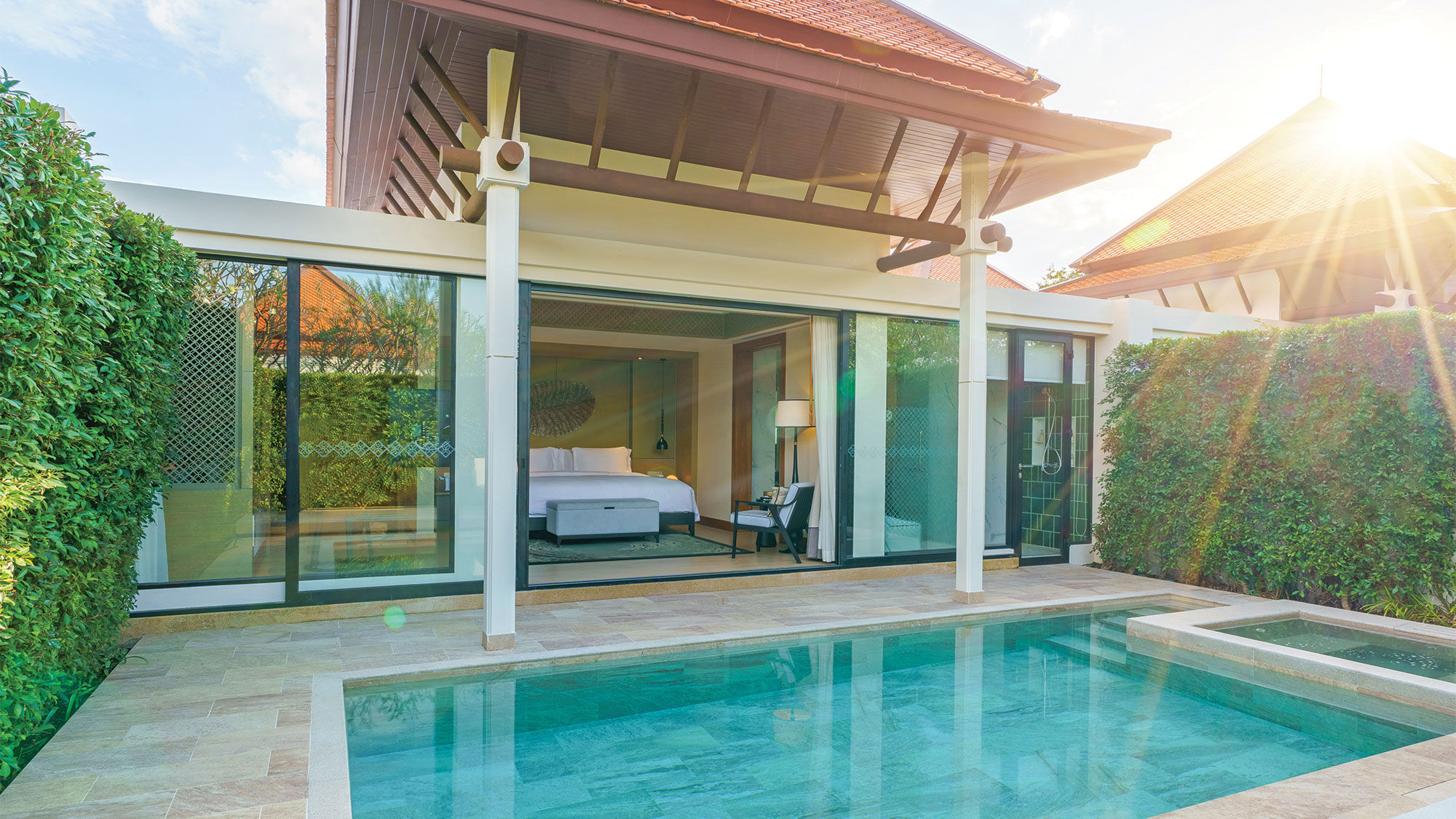 Sister offshoot Banyan Tree Escape, meanwhile, is designed to provide what See calls "an escape from reality."
Set to make its debut in Ubud, Bali, the first Banyan Tree Escape — known as Buahan, a Banyan Tree Escape — is on track to open in the latter half of this year.
Although villas have long been a core component of the Banyan Tree brand as a whole, the Buahan experience will be unique, See said, with guests to be immersed in indoor-outdoor living. 
"The concept is villas, but they will have pillars and no walls," he said. "The locations of the villas are so private that you'll never see another villa but instead have complete greenery surrounding you. There are no walls, windows or doors."
Architecture isn't the only area in which Banyan Tree Group has lofty ambitions. The company is gearing up for rapid growth over the next few years, expecting to open 15 properties across its brand stable this year, with another 17 on track for 2023.
The company is also looking to make further inroads into the Americas, where it has historically had a limited presence. So far, Banyan Tree Group has four properties in Mexico, with a fifth, the Banyan Tree Valle de Guadalupe in Baja California, on track to open next year.
"The Americas is where we need to be," said See. "We are well-known and have carved out good space in Asia, but we can't be international if we don't also command that part of the world."
Source: Read Full Article