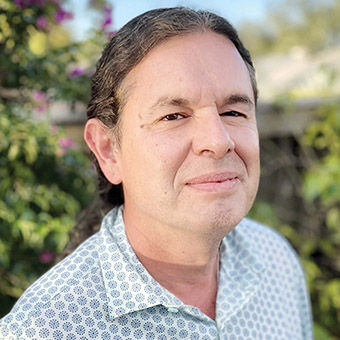 At a press conference earlier this month, the Caribbean Tourism Organization expressed much optimism from the totals and gains of tourists to the islands in 2022 and held high hopes for an even more fruitful 2023.
The largest percentage year-to-year (2021 to 2022) increase of tourists came from the U.S. last year, 28%, with 14.6 million of them visiting the islands, 3.2 million more than the 11.4 million in 2021. Arrivals from the U.S. accounted for 51.5% of all 2021 markets. The CTO estimates that global visitors to the Caribbean region spent between $36.5 billion and $37.5 billion in 2022, an increase of 70 to 75% compared with 2021.
Six Caribbean destinations (U.S. Virgin Islands, St. Martin, Dominican Republic, Turks and Caicos, Puerto Rico and Curacao) surpassed prepandemic levels, said Neil Walters, acting secretary of the CTO, citing STR data. With the exception of Curacao, their proximity to the U.S. and air connectivity played a role in the increases, according to Walters.
CTO chairman Kenneth Bryan, who is also Cayman Islands' minister for tourism and transport, said the CTO's main goals this year are to grow its membership with countries, territories and allied partners, including other organizations such as the United Nations World Travel Organization, the World Travel and Tourism Council and the Central American Tourism Promotion Agency, to foster greater collaboration.
At the conference, the CTO also announced the return of its Caribbean Week trade show in New York from June 5 to 8. The conference had been canceled in 2021.
Obstacles remain
Despite optimism, issues remain. Island air connectivity is something that has been problematic in the region for years. Bryan said that despite the new routes established recently, some 35% of routes have not returned. Problems include pilot shortages, rising fuel costs, airport tax structures and airlines putting profitability ahead of connectivity.
"It would be illogical for me to promise a solution to this issue during my tenure as chairman," Bryan said. "But what I can and will commit to is getting the players around the table to forensically examine what we need to do as a unified region to improve this scenario and start the ball rolling towards the solution."
And then there are the fears of an economy that some economists suggest could take a downturn this year. For now, there are no CTO analyses on how that could affect the Caribbean, but Walters said any future studies should be done not as a region but as individual destinations, since each island's primary visitor markets can differ from one another, and each market can be affected differently by inflation.
According to STR, ADR at hotels increased by 21.7%, to $290.60, in 2022.  RevPAR increased by 66.4%, to $176.46, and the number of available rooms (up 4.4%) as well as room income (up 73.6%) increased, as well. Top RevPAR performers included the Bahamas (up 53.7% over 2019), followed by St. Lucia (up 46.6%) and St. Barts (up 42.7%). St. Barts also had the highest ADR at $2,299.23, a 49.4% increase over 2019, and was second to St. Lucia's 54% increase in ADR over prepandemic numbers.
Walters added that recovery will be slower in 2023, predicting that growth will be uneven among destinations.
Source: Read Full Article