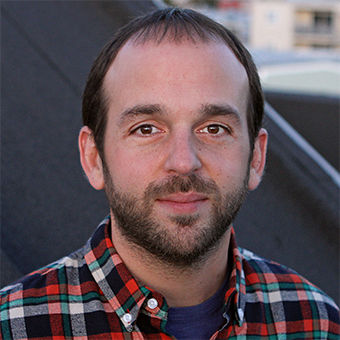 The first cruise ship to Hawaii in nearly two years arrived in Honolulu on Jan. 9, marking the restart of large sailings in the Islands for the first time since the onset of the pandemic.
A handful of cruise operators have reached agreements with Hawaii state officials, including the Department of Transportation, to resume operations in the state under specific health and safety regulations.
Carrying 1,188 passengers and 915 crew, Princess Cruises'Grand Princess embarked from Los Angeles Jan. 4 before docking in Honolulu five days later and will make stops in Kauai, the Island Hawaii and Maui.
"We are delighted to call again on Hawaii, and our guests are very excited about visiting the Aloha State, and doing so safely," said a cruise line spokesperson.
Other cruise lines that have reached agreements with the state to restart excursions in the first part of the year include Carnival Cruise Line, Norwegian Cruise Line and World Residences at Sea.
UnCruise Adventures, a small cruise operator that conducts intrastate excursions on a 36-passenger vessel, had previously restarted operations around Thanksgiving. No large cruise voyages had been allowed in Hawaii since pandemic-related restrictions began in March 2020. 
But, in a sign of the continuing precarious situation for restarting cruises, earlier this month, Norwegian Cruise Line postponed a slate of planned sailings, including a Pride of America Hawaii cruise that was pushed from January to March. On Dec. 30, the CDC recommended against cruise travel regardless of vaccination status due to the rise in Covid-19 case rates across the country linked to the omicron variant. 
As a result, the state is moving deliberately as it welcomes back cruises, Hawaii Tourism Authority CEO John De Fries said. 
"Our Department of Transportation and the harbors division are putting a very high standard of safety protocols in place," De Fries said. "I know the people who manage those areas, and nobody is in a rush to fast-forward all of this activity as if it was 2019 again. I think you're going to see a measured response with each one of these cruise lines."
Following state and CDC rules
While CDC regulations call for at least 95% of cruise passengers to be vaccinated, Hawaii is requiring 99% of all passengers to be vaccinated. Under the agreements signed with the state, the cruise ships must also have an established quarantine/isolation system, medical rooms and onboard testing and medical staff. The cruise lines also agreed to required pre-boarding testing and cleaning protocols. All cruises originating from outside the state must first dock in Honolulu, where there are more medical facilities and resources than anywhere else in the archipelago, before continuing to other destinations in the state. 
Arriving passengers are also subject to the state's Safe Travels program which applies to everyone entering Hawaii from the U.S. mainland, meaning they must show proof of vaccination or a recent negative Covid-19 test in order to disembark. 
The agreements with the cruise lines are effective regardless of future changes to CDC guidelines, and Hawaii officials can suspend, rescind or amend them at any time in case of changing situations. Hawaii's counties may also implement additional restrictions at any time.
Yet, even with enhanced protocols, the first cruise to come to the Aloha State in 22 months arrived with at least a handful of Covid-19-positive people onboard. Under the CDC cruise ship monitoring system, the Grand Princess is currently listed under the "yellow" category, which means either one or more crew have tested positive for Covid-19, or 0.10% of passengers or more have tested positive. The cruise line is not disclosing the number of Covid-19 cases found on the ship, but Hawaii Department of Transportation officials have confirmed the positive cases were identified and that the affected people are being quarantined onboard the vessel.
For state officials, the cases reinforce the need for continued vigilance and adjustments. 
"The cruise lines are doing everything that is required and more," De Fries said. "I'm encouraged by that, and, at the same time, there have been reports on cruise ships globally having breakouts. This is so much about consumer confidence. So, I hope that the industry is able to manage those situations well, and we're having to learn our way through it."
Source: Read Full Article