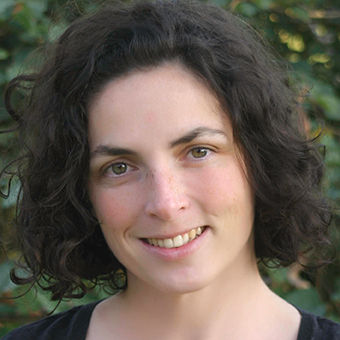 African trade shows are back in 2022! And the travel trade in the U.S. — along with journalists like me — can't wait to connect face-to-face with exhibitors in Africa again. 
World Travel Market Africa (WTM Africa) and the International Luxury Travel Market Africa (ILTM Africa) have announced they will adopt hybrid formats for their travel and tourism trade shows in 2022, allowing exhibitors to connect with buyers both at a live event in Cape Town and a two-day virtual event. Meanwhile, We Are Africa, scheduled to take place May 17-22, will also take place in Cape Town as a live event. 
Most travel industry leaders in the U.S. and Africa said they're keen to connect face-to-face again, but they are expecting some innovations and changes to the traditional trade show format.
"Good riddance to the virtual Zoom trade show where trying to coordinate meetings across different time zones is a nightmare," said Jim Holden of Holden Safaris, who added that he is looking forward to reconnecting in a meaningful way with long-time suppliers to catch up on their plans and ideas for the future. 
Sherwin Banda, president of African Travel Inc., agreed. "Our industry has always been about relationships and human connection," he said. "Trade shows have been our greatest source of cultivating those relationships. It allows us to speak directly to partners about the beauty of our destinations."
Shaun Strydom, group sales and global concierge manager for AndBeyond, said in-person trade shows allow people to make the human connections that are difficult to make during a virtual meeting. "Not all business is concluded during a meeting. A game of golf, or breaking bread together solidifies many a relationship, resulting in a mutually beneficial business relationship. Sharing personal connections is something that we have dearly missed over the past 18 months." 
For Singita director Jo Bailes, it's all about the energy and comradery of our industry, the positive input and inspiration, close-knit interaction, working with people, the convenience of having so many contacts in one place, and the personal human connection.  
Besides the missed personal connections, Gordie Owles, commercial director of Asilia Africa, said the lack of interaction during the pandemic has prevented a healthy debate on the future of the industry in a post-Covid era. "Apart from seeing old friends and some wonderful product that has survived, I hope we will see some examples of innovation in an industry that should have evolved," he said. "At Asilia, we are excited to evolve our industry as a whole, and trade relations are vital to that. Trade shows have the potential to be a key platform in that evolution."
Trade shows have something to prove
Everyone in the industry agrees that trade shows need to evolve and take into consideration Covid protocols, new formats and cost concerns. 
"Trade shows need to offer real value," Owles said. "Everyone along the travel trade supply chain has had to adapt over the past 18 months in order to survive. Now trade shows need to show us what they really deliver.
"The provision of some square footage and drinks really is not enough in a world where everyone knows everyone. There have been many successful online shows and webinar programs over the past year — in-person trade shows need to prove that they bring more and add value for cash-strapped suppliers who are counting every last dollar."
Banda said that the traditional trade show model will need to be updated. He explained that a hybrid approach will be needed as well as a greater focus on experiences. You can sell the dream, but to be able to do that well, you need to be able to feel, smell and hear the destination first-hand, he said.
Raza Visram of AfricanMecca Safaris agreed that meetings alone are not enough of a drawing card anymore. 
"If we were to attend WTM, the reasons would need to more about taking a break from our daily routine and doing something different, but it would not be solely about meetings," he said, adding that shows will need to create value add-ons which would be experiential and not solely about conducting business. 
The cost of trade shows is a major obstacle for many exhibitors and buyers. 
"We have all been severely impacted by Covid lockdowns, and the effects will be seen for years to come." Bailes said. "Managing costs effectively is a critical component, it's a fine balance between international exposure, the costs of shows and the available budget. We therefore need to maximize business-generating opportunities at shows. Perhaps a hybrid of online and in-person meetings will save some of the costs."
Marcelo Novais, general manager of Ker & Downey Africa, agreed that all trade shows should adopt a hybrid approach where agents can meet suppliers in person or online.
WTM Africa decided that a hybrid format was the right approach for those buyers who are not able to attend the live show. The hybrid format ensures that buyers and exhibitors can benefit from 22% more meeting time-slots than were previously available to them, according to Megan Oberholzer, portfolio director of travel, tourism and creative industries at RX Africa.
During the virtual event, exhibitors will be able to connect with buyers from around the world who are not able to attend the live event because of border closures, Covid regulations or simply a lingering unease to travel. One-on-one meetings as well as virtual speed-networking sessions will be available on the same platform that was successfully used for ATW Virtual 2021.
"Our focus has always been to ensure the best return on investment for our clients. Africa Travel Week 2022 will enable education and content sharing as well as networking, providing the opportunity to meet and discuss business, leading to contracts being signed whilst expanding connections," said Oberholzer, adding that exhibitors are invited to submit their proposals for pre- and post-show fam trips to ensure an all-round experience for buyers.
No hybrid option for We Are Africa
Dianne Bussel, marketing manager for We Are Africa, said the key benefit of attending the show is the face-to-face meetings between African suppliers and international buyers or Africa specialists, so they decided against offering a hybrid format. 
"In terms of what will be different at the show next year, we will be using fewer outside venues for parties, etc., so we can create more of a bubble at the Cape Town Stadium, and there will be less moving between different places in the city," she said. 
A big requirement from the trade is that Covid protocols should be up to scratch. Bailes said that it will be important to ensure that attendees are vaccinated, and that social distancing is possible. 
Giltedge founder Sean Kritzinger agreed that vaccination certificates are important for attendees to keep everyone safe. Similarly, he said suppliers need to come prepared with Covid information of their product or destination that clients are asking for plus showcase the benefits to the customer of booking their product. There are many to select from, so how does their particular product stand out from the crowd and what makes it different?
All in all, the trade shows show a positive trend for the industry and South Africa, according to Crisney Lane, travel advisor at Departure Lounge Austin in Texas. She said she would like trade shows to follow a similar trend to leisure travel to Africa. 
"Trade shows tend to be extremely busy, almost frenetic, so I think the format should allow us to slow down and have quality meetings rather than quantity," she said. "Positive examples of how the industry has survived or changed as a result of the pandemic need to be shared."
Source: Read Full Article