Any hour of the day or night, awestruck guests at Resorts World Las Vegas gather before a 50-foot-diameter video globe in the shopping district. They take selfies or stage more elaborate group shots as the orb transitions from promotions to mind-bending graphics to instantly recognizable emojis.
The 20-million-pixel Digital Sphere, with 6,000 square feet of LED content, has captivated guests since the resort opened on June 24, but the Strip's newest property has opened more venues and created more experiences since then.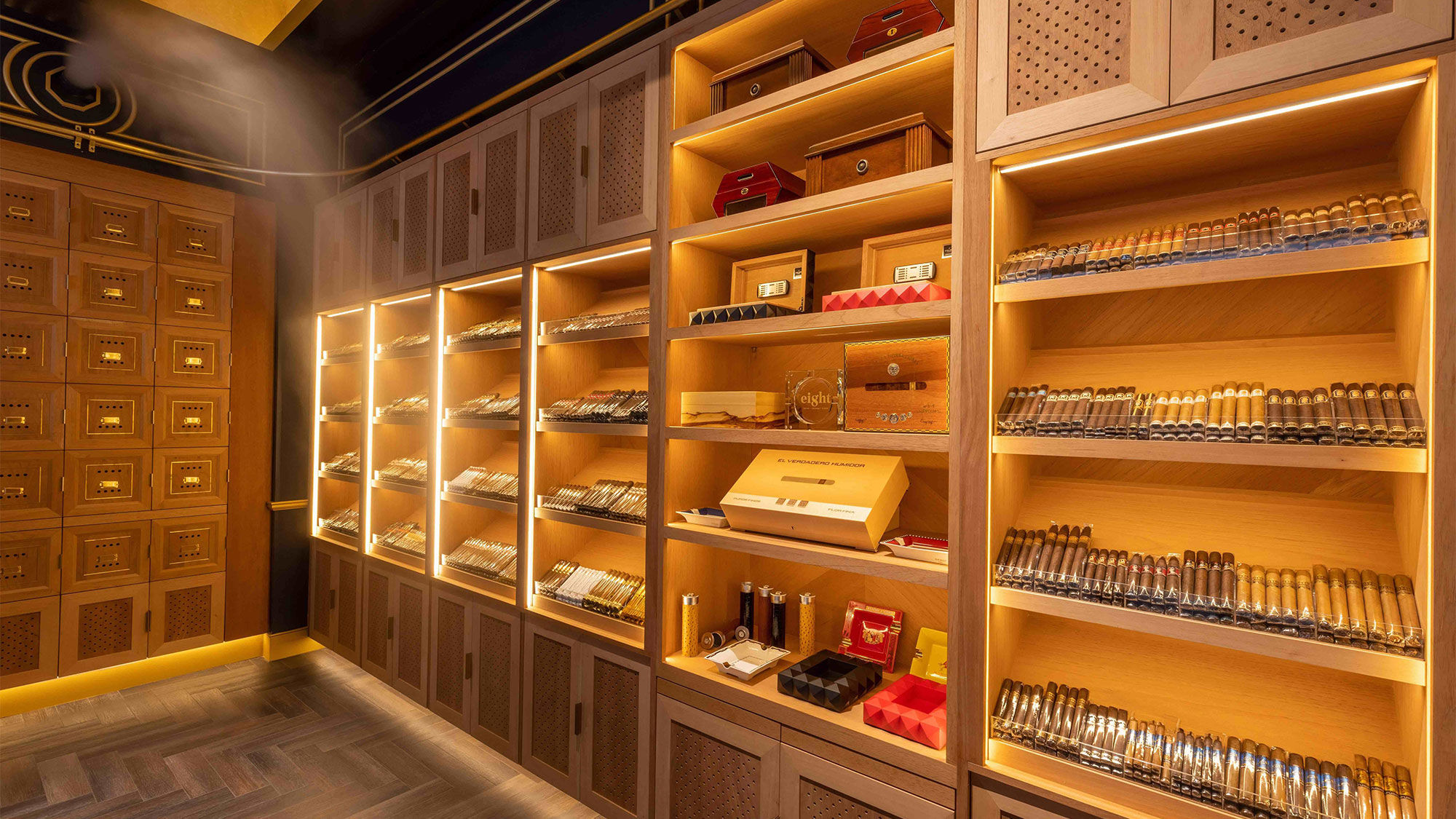 Floor-to-ceiling LED displays define the entryway to the 36,000-square-foot Zouk Nightclub, which opened in September and features the Capital Bar, Empire and the main room. Miley Cyrus performed at July's opening of Ayu Dayclub, an outdoor space inspired by Southeast Asia's idyllic islands.
More stars, including Mike Tyson, Wayne Gretzky and Alex Rodriguez, were at this month's debut of Eight Cigar Lounge, a 7,000-square-foot, indoor-outdoor space overlooking the Strip.
The lounge's humidor has eight sections, and gold nameplates mark personal lockers of celebrities. The cigar list includes more than 150 cigars by makers including Drew Estate, Arturo Fuente and Ashton, with prices ranging from $18 to $1,500.
New places to eat
Already a haven for foodies, Resorts World has several new midday noshing opportunities.
Zouk Group's Fuhu boasts what it calls a high-energy dining experience with an Asian flair from 11 a.m. to 4 p.m. Saturdays. Wally's Wine & Spirits recently launched a brunch from 11 a.m. to 4 p.m. daily with breakfast classics and signature dishes. Chef Ray Garcia's Viva also hosts brunch from 10 a.m. to 2 p.m. Saturdays and Sundays.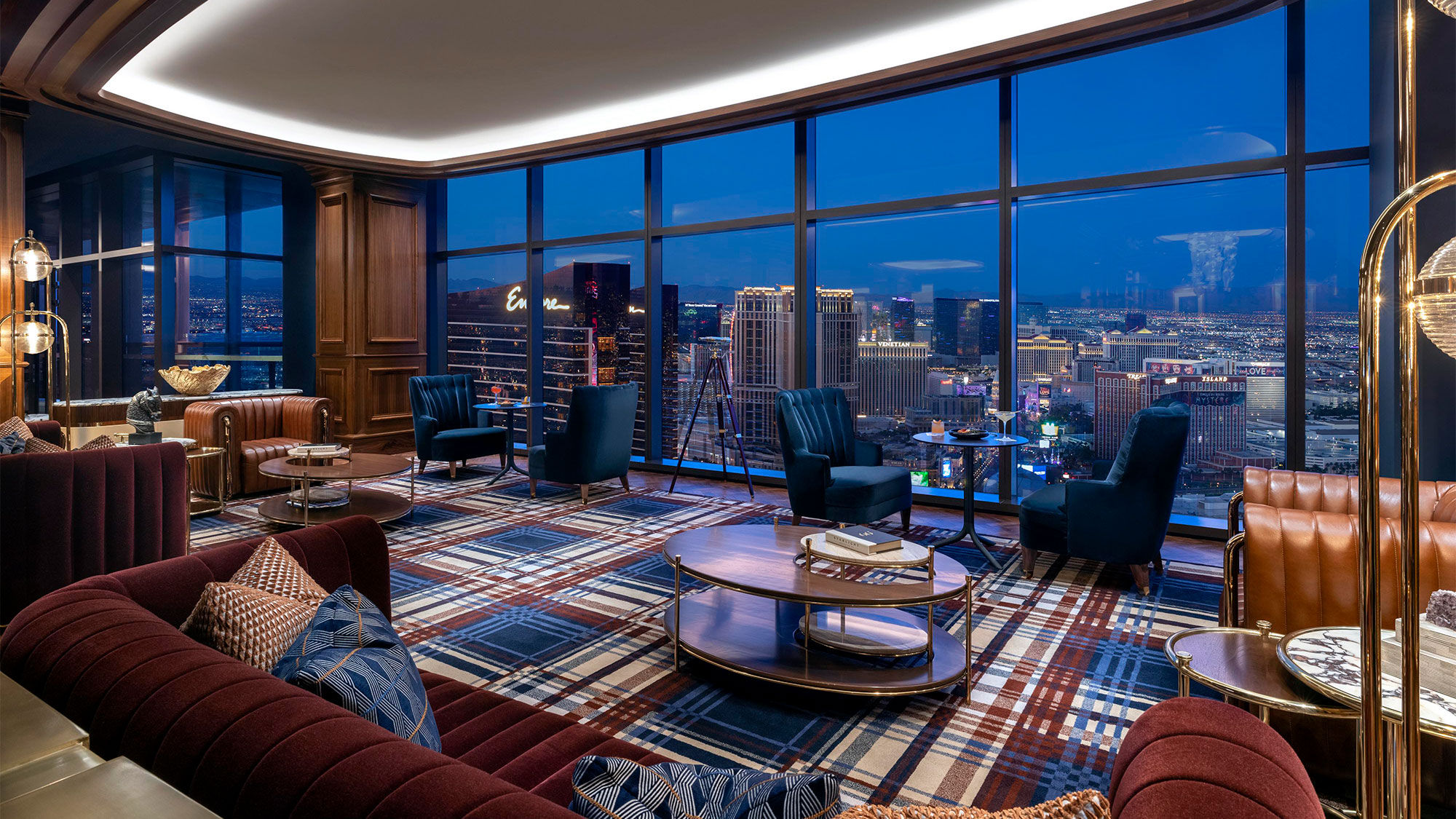 The most convenient way to sample several restaurants in one night is a new walk-through by Lip Smacking Food Tours ($199 with an optional $60 beverage package; 12% commissionable to travel advisors). Guests are seated immediately with VIP service and taste three or four signature dishes at Viva, Fuhu and Kusa Nori, a modern Japanese bistro.
Executive chef Chanthone Vang has also introduced new shareable options at Starlight on 66, the breathtaking cocktail lounge high above the Strip.
Mulberry Street Pizzeria, the first out-of-state location of Richie Palmer's Beverly Hills, Calif., institution, opened in September.
But visitors will have to wait a little longer for Carversteak, a 14,500-square-foot steakhouse with a midcentury-modern aesthetic. It will plate dry-aged American steaks from artisan beef producers and Japanese-certified Wagyu steaks with other classic fare.
Three resorts in one
Resorts World, with 3,500 keys, has three distinct hotel lobbies, each with its own porte cochere.
Hilton's casual registration area reminds visitors of Elvis Presley's epic residency at the Las Vegas Hilton in the early 1970s. The lobby of the mid-tier Conrad evokes a playful midcentury-modern feel with a mural of elephants cavorting behind the registration desk.
Upscale Crockfords, one of the first LXR locations in the U.S., crafts a more refined living room sensibility, featuring tea service in the afternoons in its registration area.
A hallway connects all the lobbies, and guests can check in and access their rooms without entering the 117,000-square-foot casino.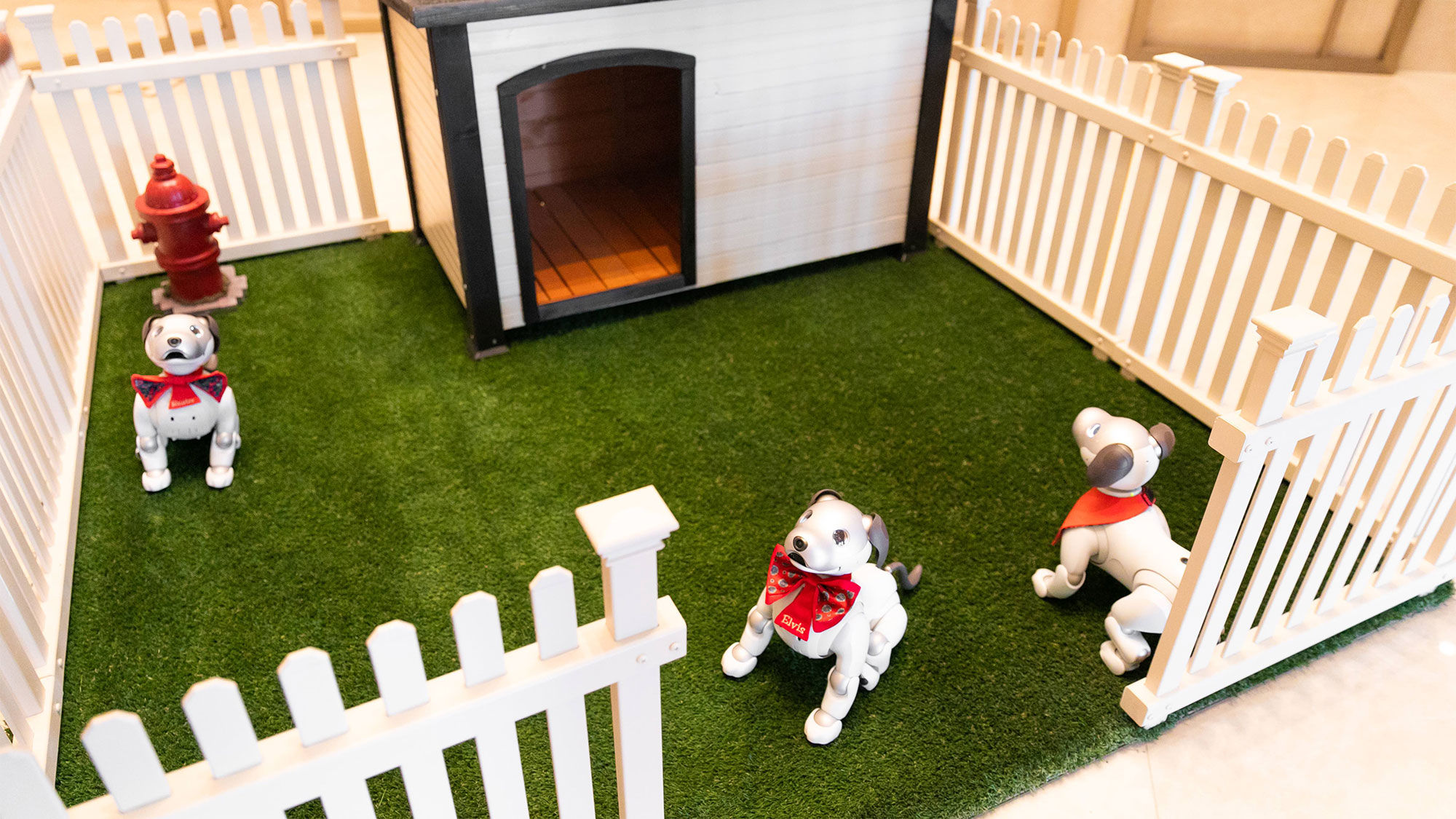 Symbolizing the widespread emphasis on technology in the resort's casino and remote food-ordering options, three AI-powered robotic puppies — Sinatra, Stardust and Elvis — welcome those checking into the Conrad. Equipped with sensors and actuators, the dogs have lifelike expressions and movements to help guests feel at home.
The $4.3 billion Resorts World, with 88 acres and plenty of undeveloped spaces inside and out, is still working to come into its own. The debut of the theater, a joint development with AEG Presents, was delayed when Celine Dion had to postpone her residency for health reasons.
But Carrie Underwood is still scheduled to christen the 5,000-seat performance space in time for the National Finals Rodeo next month. Her "Reflection" residency is set to kick off Dec. 1 with performances from Dec. 3, to 11. Katy Perry, Luke Bryan and Michael Buble will follow early next year.
Source: Read Full Article