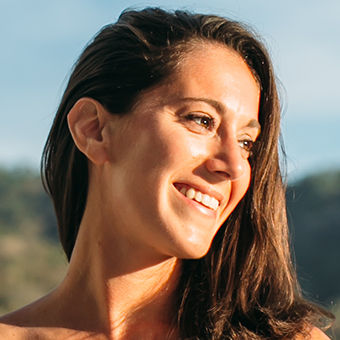 Playa Hotels & Resorts officially celebrated the opening of its newest all-inclusive brand, Wyndham Alltra Cancun, a partnership between Playa and Wyndham Hotels & Resorts. The resort is one of two Wyndham Alltra hotels, including a second one in Playa del Carmen. A ribbon-cutting ceremony on April 26 marked the official opening of the resorts.
The name "Alltra" is a fusion of the brand's slogan, "All-Inclusive Travel for All." The idea behind Wyndham's mission is to continue to make travel experiences fun and comfortable for couples, families, leisure travelers and even those who are looking to take a working vacation.
The first two resorts to debut under the brand are the 458-room Wyndham Alltra Cancun, located in the Hotel Zone, and the 287-room Wyndham Alltra Playa del Carmen, near Fifth Avenue. 
"Mexico, and the Caribbean coast in particular, was chosen as the home for the first Alltra resorts because this is an area that is excelling in all-inclusive travel at the moment," said Dean Sullivan, Playa Hotels & Resorts senior vice president of marketing and sales. "Cancun has always had great travel options for U.S. feeder markets, and as people are getting ready to go back to travel, a location they can get to with ease is ideal."
Related: How do you find the right all-inclusive resort
In a destination like the Mexican Caribbean, the idea of another all-inclusive brand may seem redundant because of the saturation of options. But the pandemic put Mexico tourism in the spotlight more than ever, and demand for Mexico continues to be at an all-time high. From January to August 2021, 35 million people visited Mexico. Cancun saw the largest number of air arrivals in that period, at 3.8 million arrivals. 
Wyndham Hotels & Resorts recently unveiled results from a new customer study that indicated a strong interest in all-inclusive resorts. The survey showed that 75 percent of travelers believe the best way to travel is to book an all-inclusive trip, and 77 percent believe that an all-inclusive vacation is the least stressful way to travel.
Targeting working vacationers
The survey also found that 65 percent of working travelers plan to take a working vacation in 2022. The two Wyndham Alltra properties are positioning themselves as top resorts for the ultimate "bleisure" getaway, in that they offer beachfront and poolside leisure activities and guestrooms and suites with dedicated workspaces.
"Following the last two years, people are ready to travel again and have flexible work options, which makes now the ideal time to launch the Wyndham Alltra experience," said Scott LePage, president of the Americas at Wyndham Hotels & Resorts. "From the survey, 62 percent of respondents said that the beach is their top anticipated destination this year, with three in five agreeing that Mexico is a top choice for their next vacation."
Source: Read Full Article