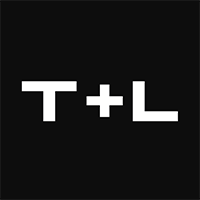 2020 was a bizarre year, to say the least. We rode the waves of a pandemic, a U.S. presidential election, protests, wildfires, social change marches, travel bans, and more. And while it's easy to remember all the hardships that came with 2020 (and the noticeable lack of travel), the past year was also full of truly good news.
The travel industry gave back to first responders, animal shelter pets went on excursions to local zoos, and we had the chance to visit some of the great wonders of the world — from our couches. As we prepare to say goodbye to 2020 and hello to 2021, here is some of the good travel news that kept us smiling throughout the year. 
New Yorkers came together — from a safe distance.
When New York City became the epicenter of the virus, and the once-buzzing city fell quiet, New Yorkers found ways to connect with their neighbors and find unity. People exercised together from their balconies, clapped for frontline workers, and got married in the streets.
Travel companies gave free flights and stays to first responders.
Those on the frontline had to navigate the evolution of the virus from the beginning — and along the way, travel companies like Hilton, United Airlines, and American Express teamed up to donate free hotel rooms, flights, and vacations for first responders. 
People in quarantine got wildly creative — and the result was inspiring (and amusing).
Remember when that couple that created an elaborate mini art gallery — complete with recreated works from Monet and Picasso — for their cat? Or, when one grandfather decided to build a DIY virtual trip on Disneyland's It's A Small World ride for his grandkids?
Yankee Stadium pivoted, hosting drive-in concerts and movies.
In an effort to provide people with some safe entertainment, Yankee Stadium started transporting people to another world — from its parking lot. The venue hosted a drive-in festival featuring movies, music, and a car-side dinner service over the summer in NYC.
We got to watch animals enjoy the finer things in life.
With zoos and aquariums closed to the public, people got creative, taking zoo and foster animals on field trips to local sites. Three penguins at the Kansas City Zoo were able to pay a visit to an art museum, while a litter of kittens got the chance to explore the Georgia Aquarium. 
Online learning blew up — and was sometimes free.
As schools closed their doors to in-person learning, many started offering their courses online at a fraction of the cost (or for free). The New York Botanical Garden shared classes in gardening, painting, and horticulture, among others, while the Frank Lloyd Wright Foundation launched free virtual classes for kids interested in the intersection between art and science.
Destinations offered free virtual tours that expanded people's perspectives from home.
If a visit to Alaska's Kenai Fjords National Park or Japan's iconic Studio Ghibli Museum always seemed out of reach, that changed in 2020, when national parks, museums, and destinations released virtual tours that transported people off their couches with the press of a button.
Iconic food and drink recipes were released. 
Being stuck at home pushed people into their kitchens — and many brands and companies took advantage of that by sharing recipes for beloved food and drinks. The recipe for the very first piña colada — invented at the Caribe Hilton in Puerto Rico — was released, as was the recipe for an imitation Butterbeer from Harry Potter.
With people sheltering at home, animals returned to their former glory.
With people hunkering down at home for most 2020, it seemed as though animals started to reclaim some of their territory. In South Africa's Kruger National Park, a photographer captured images of lions laying in the middle of the road, black bears in California's Yosemite National Park started popping up in unusual places, and there was a flamingo population boom in Mumbai. 
An all-female group of gondoliers delivered food to the elderly.
Row Venice, an all-female nonprofit, cheerfully delivered food to the elderly and families who could not shop for themselves during the height of the pandemic. 
A 93-year-old grandma let the world know she was out of beer — and Coors delivered.
One woman in the Pittsburgh area posted a photo of herself with a Coors Light can and sign that stated "I need more beer!" In response, Coors delivered 10 cases of beer to her front door. Sometimes, it's the little things.
Major airlines dropped change fees. 
In April, the U.S. Department of Transportation said that airlines had to shift their refund, cancellation, and change fee policies. The move toward a more customer-focused approach has continued into 2020, with many major airlines dropping change fees to accommodate the effects of the virus on travel.
When in-flight meals were cut, 200,000 pounds of food were donated.
When in-flight offerings, like a full hot meal, were initially cut, Delta Air Lines was left with over 200,000 pounds of perishable and non-perishable food. In response, the airline arranged for the food to go to hospitals and food banks.
One pup was reunited with her family after the virus separated them for five months.
Not long after Pipsqueak the dachshund was adopted by an Australian family, the virus pulled them apart. They were traveling in Florida when the pandemic began to spread, so Pipsqueak was left with a dog lover in North Carolina while the family rushed back to Australia. From there, a web of dog lovers helped escort Pipsqueak to Los Angeles and then finally home to Melbourne, Australia.
Arts and culture found a way to reach people stuck at home.
Throughout 2020, renowned organizations like the Metropolitan Opera and Tribeca Film Festival worked to make their programming available online, often at a fraction of the cost. The Metropolitan Opera staged live summer concerts for $20, and Tribeca Enterprises and YouTube teamed up to create a free, 10-day film festival that included films from Cannes, Sundance, Berlin, Toronto, and Venice.
Technology helped make travel experiences easier and safer.
In response to the sudden halt in travel, eating out, and generally enjoying life, technology worked quickly to adapt. An automated dumpling shop popped up in NYC, a California hotel started employing a robot named Rosé (who can handle room service requests), and most importantly, some airlines found ways to regularly test their employees and announced that they were using electrostatic sprayers to disinfect planes.
Source: Read Full Article