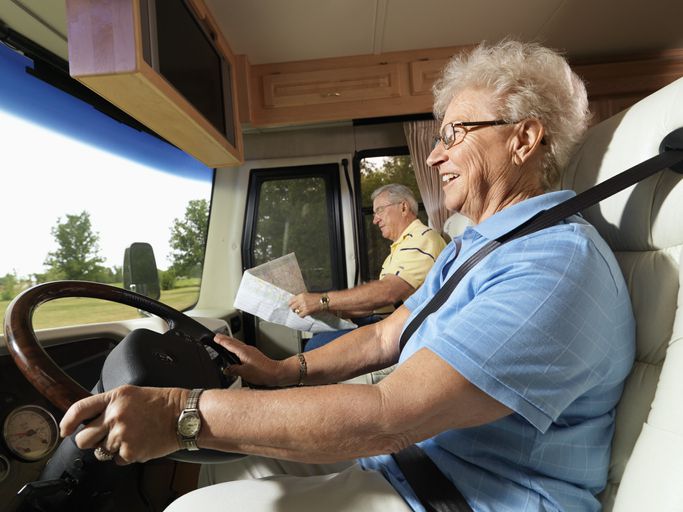 Changes to health and finance
For weeks — months at this point — the novel coronavirus pandemic has dominated the news headlines and our lives. Stay-at-home orders meant to curb the spread of COVID-19, along with the steps many individuals have been taking to reduce their chance of exposure, are starting to show signs of impact on the economy.
Lawmakers have passed legislation designed to cushion some of the short-term effects, and policies aimed at buoying the stock market continue to be implemented. But what about the lingering impacts of coronavirus on our daily lives?
When this is all over, is there the potential for more permanent changes to the way we manage our health and our finances? Here are some of the ways COVID-19 might impact our lives in the future.
1. Remote working
With the COVID-19 pandemic forcing many white-collar workers into remote working arrangements, some companies are deciding that maybe all that office space (and the overhead that comes with it) isn't needed. Twitter and other companies have announced that employees can opt to never return to the office.
However, it might not be all sunshine and rainbows with a shift to more remote work. Facebook, for example, announced it will let its employees work from anywhere, but not living and working in Silicon Valley means a smaller paycheck.
Depending on how things work out, more people could find themselves with more flexible work arrangements, maybe with the option to telecommute more often, but they might not get the same level of pay. For some workers an increase in quality of life and flexible working arrangements might still make remote work more attractive, even with the pay cuts. Figuring out how to get remote work might fuel job hunters in the coming months and years, and it's likely that apps and tools for remote work will continue to trend in popularity as well.
Changes to how we work might also impact commercial real estate. Offices have been downsizing in recent years, but the coronavirus might hasten this trend. This could lead to a drop in rental costs for office space, as well as reducing rental costs in city centers around the country.
2. Cooking vs. dining out
The sourdough craze and controversy have been real. A lot of people have purchased appliances and learned to cook during the shutdowns. Looking for ways to save money on groceries, and learning how to do more cooking at home could help more Americans spend less on food while reducing their potential exposure to any future pandemics.
But this change has actually been in the works since 2018. According to Bloomberg, 82% of U.S. meals were prepared at home in 2018, and the peak of dining out was actually way back in 2000 when the average U.S. adult ate out 216 times per year. COVID-19 seems to be accelerating this trend, at least for now.
Indeed, according to some restaurant insiders, the way we dine out could change. Fewer packed restaurants, more rigorous sanitation measures, and an emphasis on takeout and delivery might be future trends.
Another interesting result, according to some insiders, could be a shift toward paying food servers higher regular wages and getting rid of tipping practices. Without busy restaurants, a shift in the culture of dining out might be on the way.
Related: You're probably overspending on these 6 monthly bills
3. Online education
The coronavirus pandemic forced many colleges to send their students home early to finish the spring semester online. Additionally, there is speculation about whether schools will let students back on campus come fall.
Even with this shift, some experts think online education is far from replacing in-person college education. Even though this situation has forced some schools to improve their online offerings, the fact remains that higher education in America is an in-person experience.
But one of the biggest impacts may come from sports. College sports are a huge money-maker, and if universities can't make money from sports, they may need to rethink the way funding is allocated in schools. 
On top of that, when it comes to primary and secondary school, parents are expressing concern about the possibility of ongoing homeschooling. One of the biggest barriers to completing online schoolwork is the relative lack of internet access. Students are sitting in McDonald's parking lots for the Wi-Fi, hoping to finish their schoolwork.
Although there are plenty of free online learning options, and it could be possible for more people to learn remotely, it will be difficult to make this the norm — and for it to impact the cost of education, as some are hoping — unless more efforts to provide better access to affordable broadband internet are made.
4. Saving and spending habits
The personal saving rate in the U.S. shot up to 13.1% in March 2020, a huge jump from 8.2% in February. On top of that, people are definitely spending less due to the COVID-19 pandemic, partly because they can't go anywhere. U.S. retail sales dropped 16.4% in April 2020, due in large part to the fact that many people weren't able or were unwilling to go to stores.
It will be interesting to see if these habits continue on after the end of the pandemic. Some people might feel as though they need to build an emergency fund after going through the current crisis. Others might discover they don't need to do as much shopping as they have in the past. In the end, people are nervous about their finances due to coronavirus, and that is causing a change in both our saving and spending, at least for now.
We might have to wait a few months to see what kinds of impacts remain in the wake of COVID-19. However, the coronavirus might have been the kick needed to encourage people to reevaluate their financial habits.
5. Shopping
The way we shop is changing dramatically, thanks to the coronavirus. For example, spending on online grocers saw a huge increase as a result of rising concerns about COVID-19. Online sales grew 49% between March 12 and April 11, 2020, as compared to March 1 to March 11. That's a big shift in online orders and expectations that goods will be delivered to our door.
It's not just online grocery delivery and online sales seeing an increase either. Curbside pickup surged 208% between April 1 and April 20, 2020. More stores are offering curbside options and making it easier to order ahead of time and have someone else bring items to the car, in order to reduce the chance of contracting the coronavirus.
In fact, I used curbside pickup at a local store just the other day — for the first time. My son ordered a gaming system and we used an app to let the store know we were on the way, and it made the experience simple. The convenience of ordering online and then picking things up or even having items delivered might be a trend that sticks long after the pandemic subsides.
6. Travel
Travel spending has taken a huge hit since the COVID-19 pandemic resulted in travel bans and state lockdowns. Airlines and hotels have seen spending all but halt, and airlines are being required to offer refunds to customers with canceled flights — not just travel vouchers.
According to a recent FinanceBuzz survey, the coronavirus is impacting our summer travel plans. Bookings at KOA campgrounds have exceeded previous cancellations as the nation begins reopening and people are interested in activities that allow them to get away from home while remaining socially distanced. Additionally, RV rentals are on the rise as well. An interest in camping and road trips, rather than flying on an airplane, might change how we spend our travel dollars well into the future.
Some experts predict this pandemic has already had seven times the impact on the travel industry as the 9/11 attacks did. As a result, it's possible it could take years for some segments of the travel industry to recover. This might be especially true if Americans discover they can travel more cheaply by sticking with camping, road-tripping, and other types of recreation that cost less and keep them from getting in confined spaces with others who might be sick.
7. Mental health
How we handle mental health might change as a result of coronavirus. Many people are struggling as they have to remain in isolation, and dealing with the stress of the COVID-19 pandemic is taking its toll in some cases. About 45% of U.S. adults report feeling a negative mental health impact because of the coronavirus.
During the week of March 29, app downloads related to mindfulness reached 750,000, representing an increase of 25% over weekly downloads for these apps in January and February. With so many people looking at the importance of stress relief, it might be that more of us take time for stress relief and meditation even as the pandemic subsides.
On top of app downloads, there has also been an increase in telehealth availability. Even some insurance plans are expanding coverage to include telehealth. For example, my own insurance policy didn't cover telehealth counseling appointments, but after I had to cancel in-person appointments with my counselor, my insurer reversed course. Now, telehealth has been added to my coverage, and I can continue seeing my mental health counselor with the help of video apps.
8. Maintaining social ties
Finally, the COVID-19 pandemic might prompt people to better maintain social ties. Social interaction is an important part of mental and emotional health, and in the midst of coronavirus and social distancing, many people are trying to find ways to connect.
Because of when it began, coronavirus changed how we celebrated the holidays and could continue to impact how we gather. People are turning in greater numbers to Zoom and FaceTime to reach out to friends and loved ones. The head of WhatsApp points out that people are making more video calls with the app than ever before.
Even online solutions to game night, such as Jackbox, have seen an increase in usage during this time. I have been involved in game nights using Jackbox, as well as online card and board game sites that allow me and my friends to play Cards Against Humanity and Carcassonne.
Depending on how long social distancing requirements last, online interaction might become a preferred way for people to socialize with those in faraway places. Could it even replace going out? Maybe. Perhaps some people will decide they'd like to spend a weekend night in the house, connecting with friends and family online playing games, rather than going out to the bar or dining out.
Bottom line
Many people are changing the way they approach their health, finances, and lives. However, just because people are making changes now doesn't mean the changes will be permanent.
For now, Americans appear to be spending less and saving more. They're changing their spending habits to focus more on groceries and less on dining out. Travel plans are shifting away from airlines and hotels and focusing more on camping and RVing. And we're more likely to order online — or at least get curbside pickup — to avoid going into a store. Additionally, mental health seems to be having a moment as more people realize its importance.
But part of whether current trends continue after the coronavirus depends on how comfortable people feel returning to what was considered normal before. And, of course, depending on how people like the changes going on right now, it could make a difference in whether we want to return to the way things were before or truly embrace a new normal.
Learn more:
6 easy ways to earn extra cash in retirement
26 easy ways to lower your bills
3 ways to make your retirement savings go further
This article originally appeared on FinanceBuzz.com and was syndicated by MediaFeed.org.
Source: Read Full Article