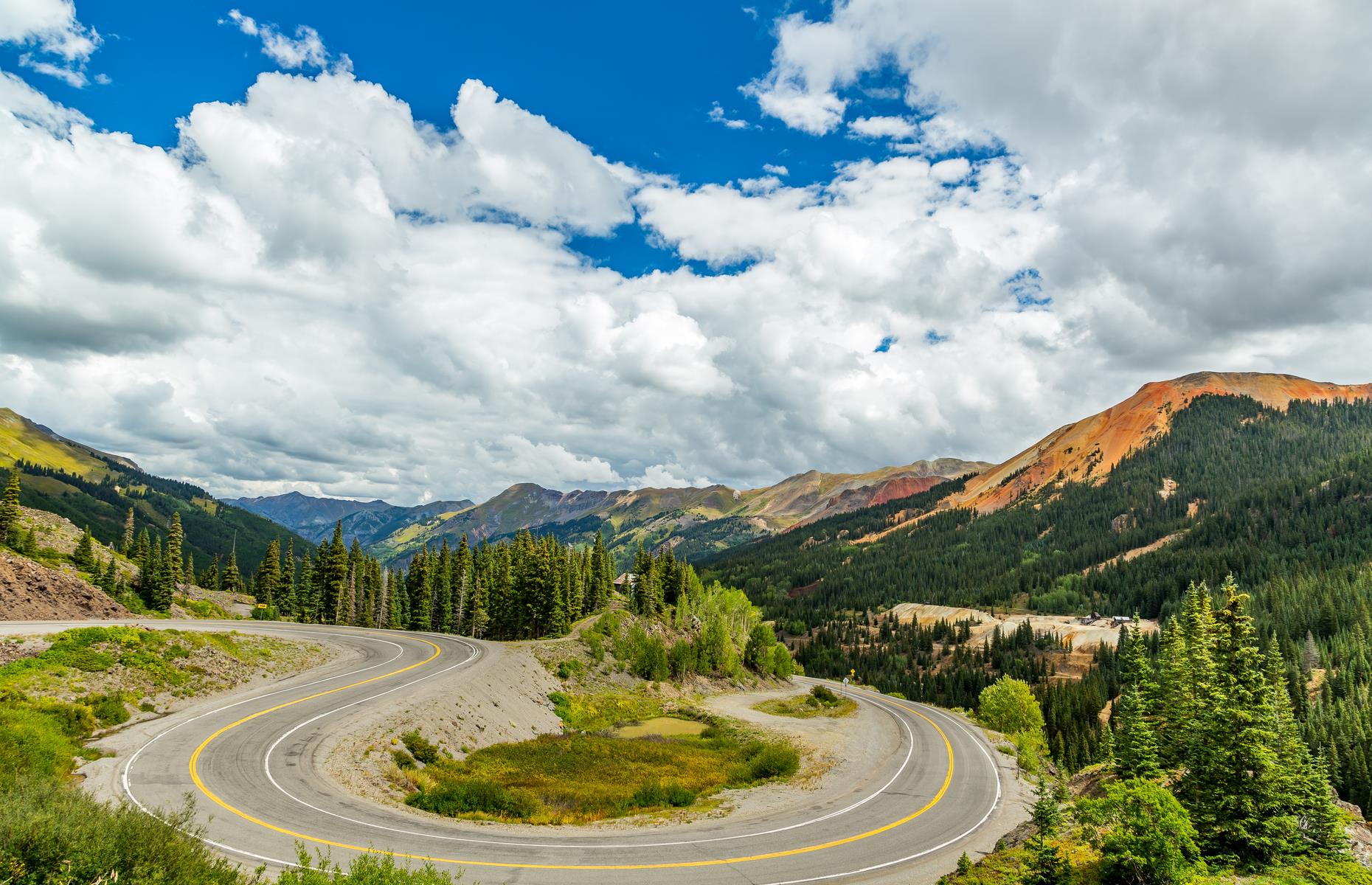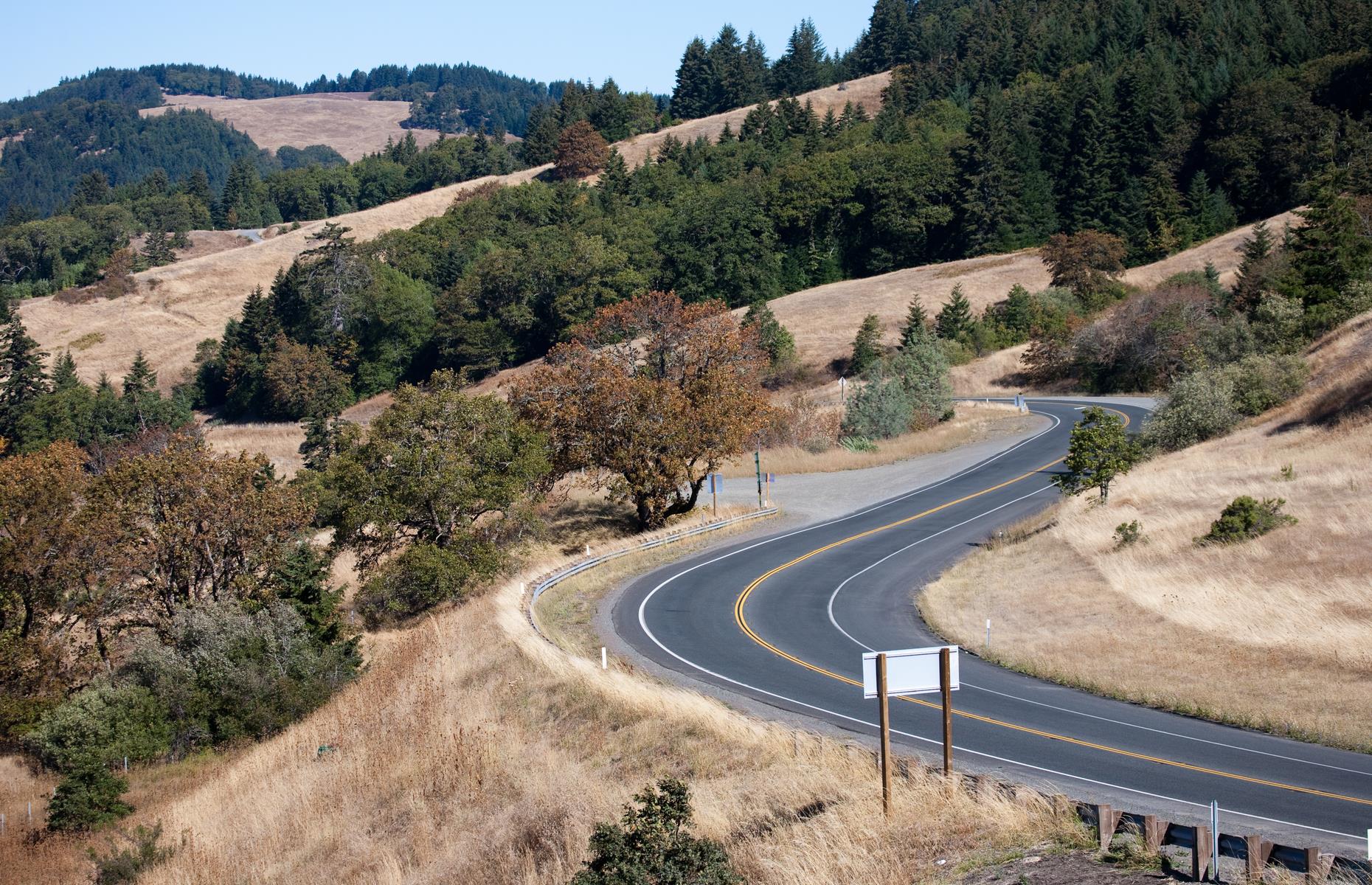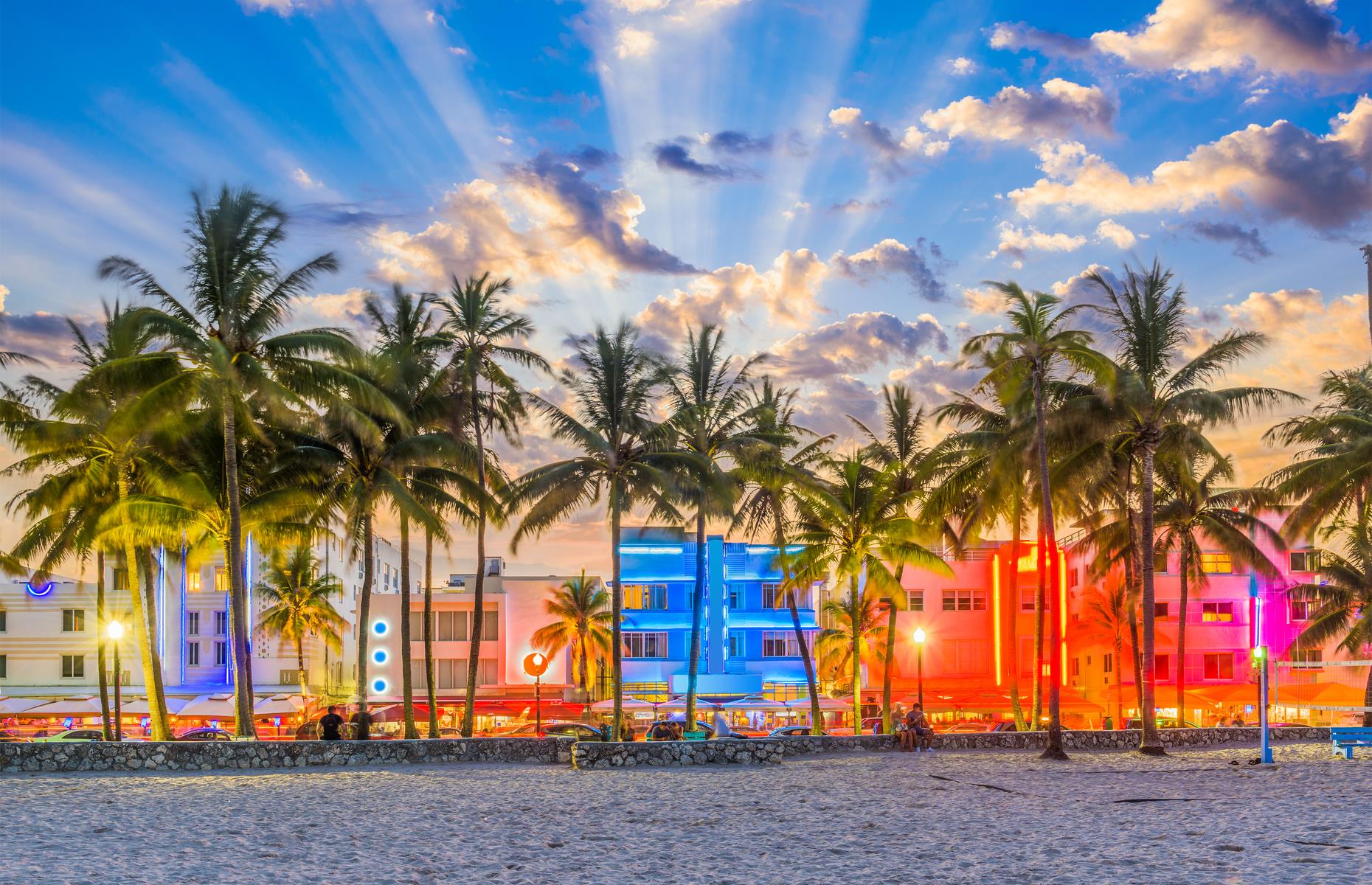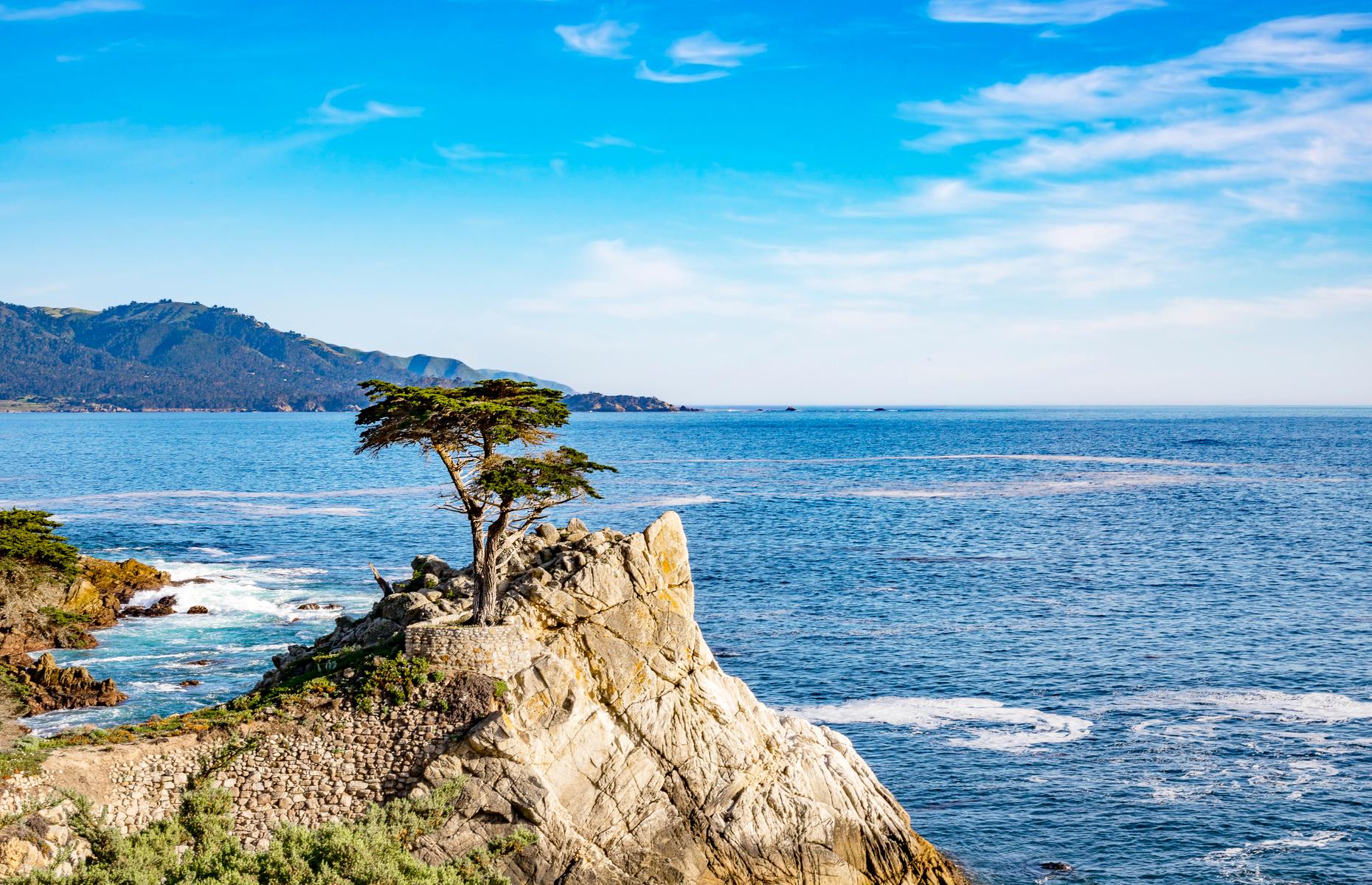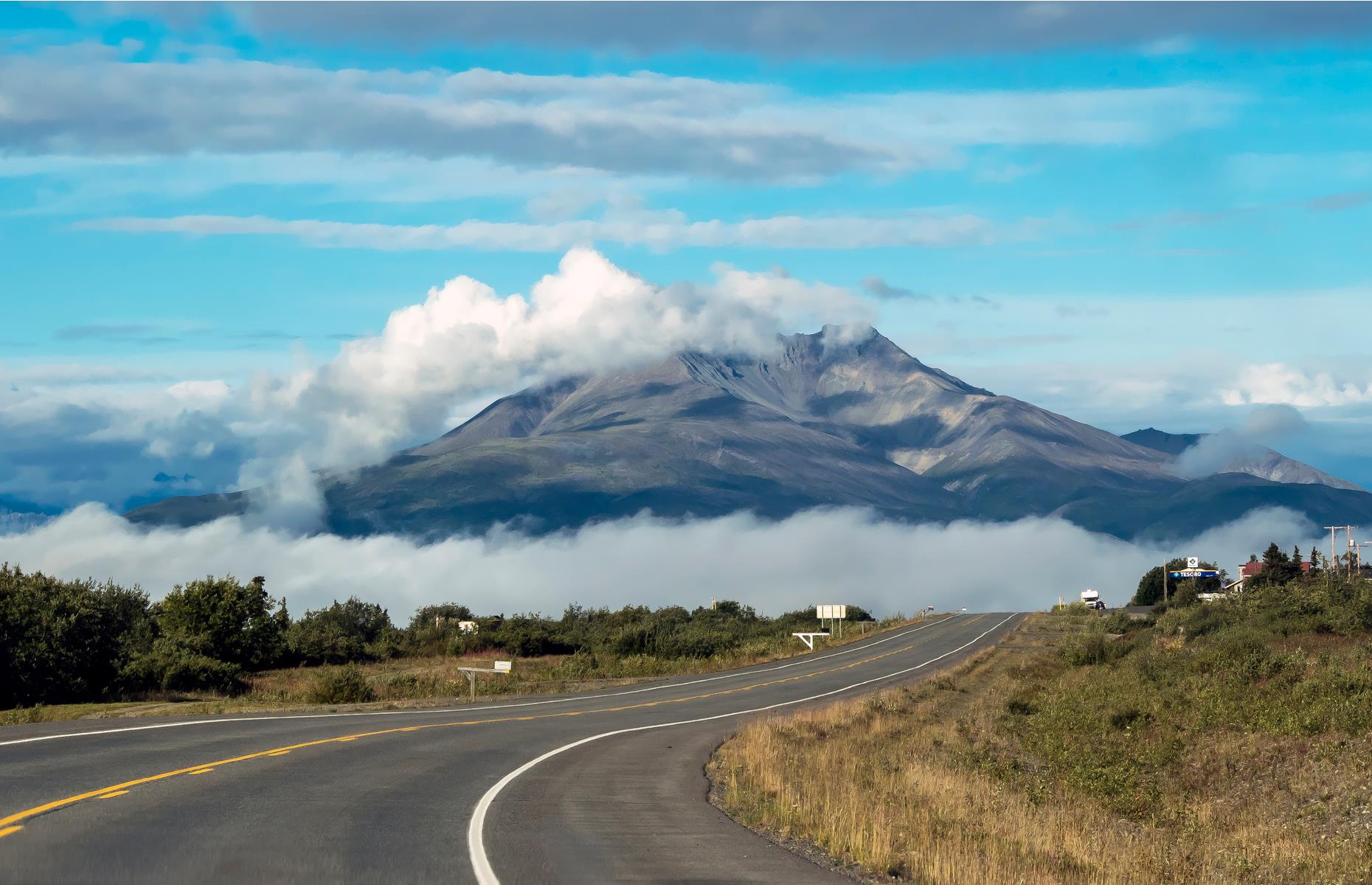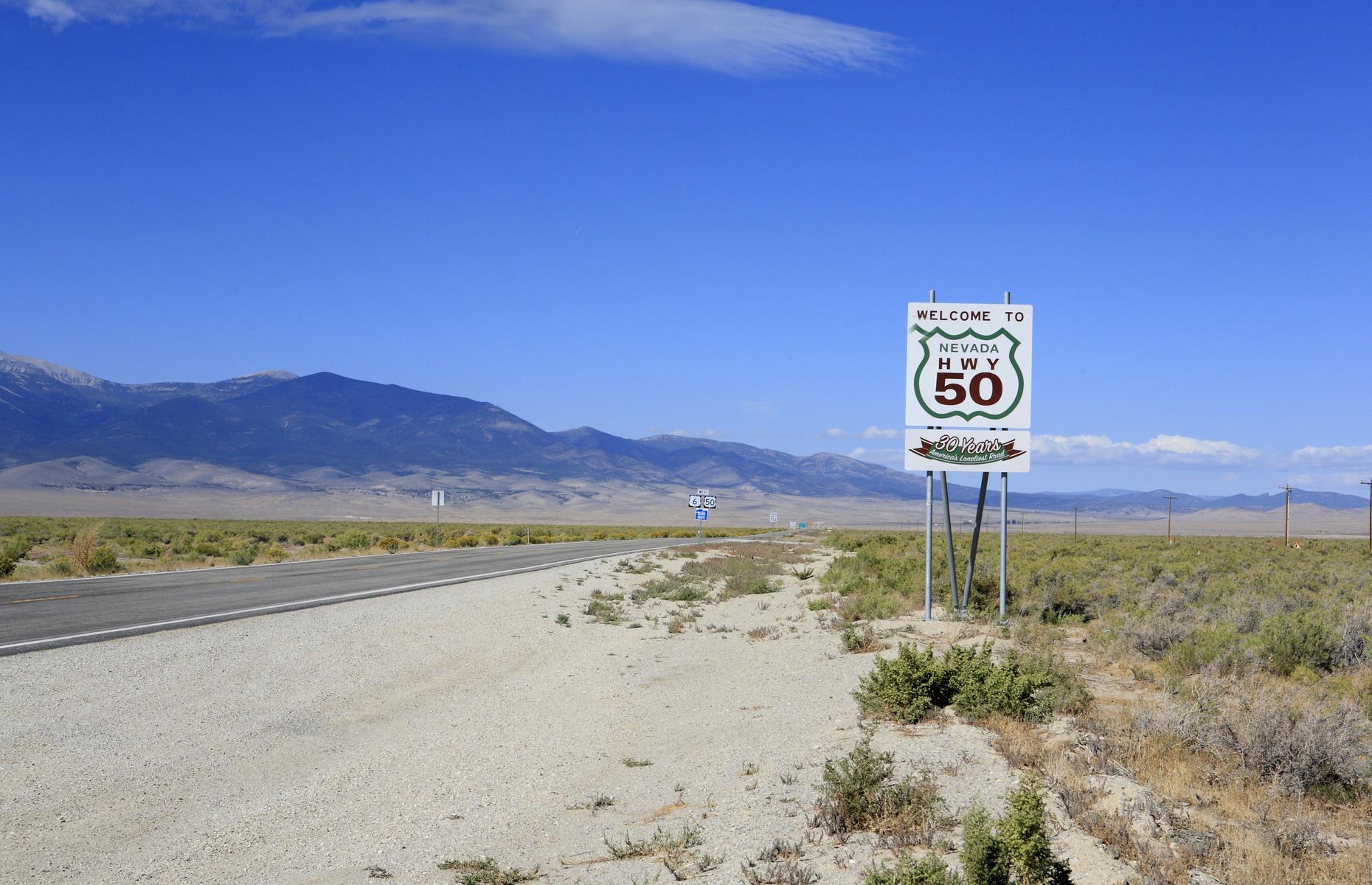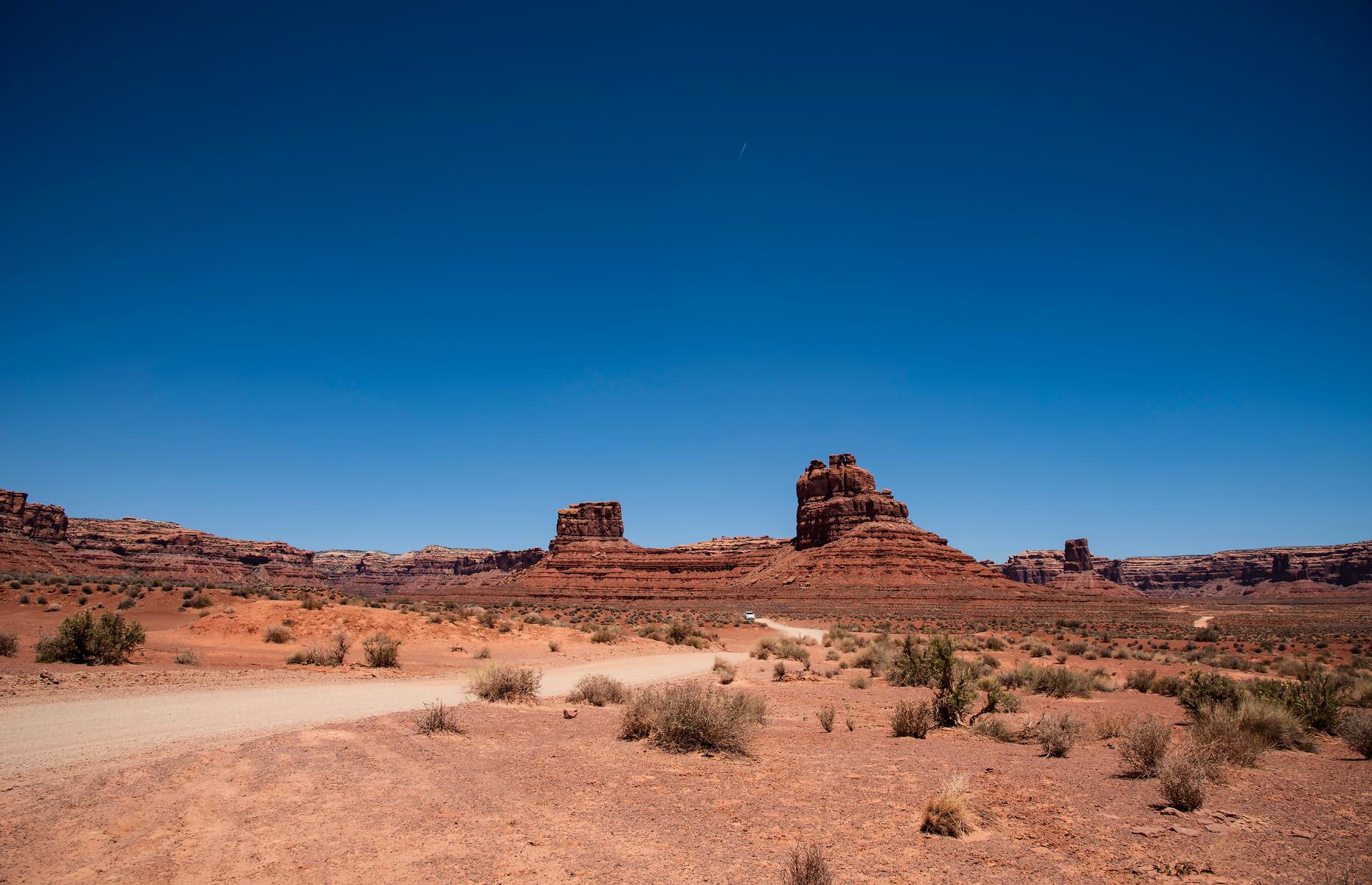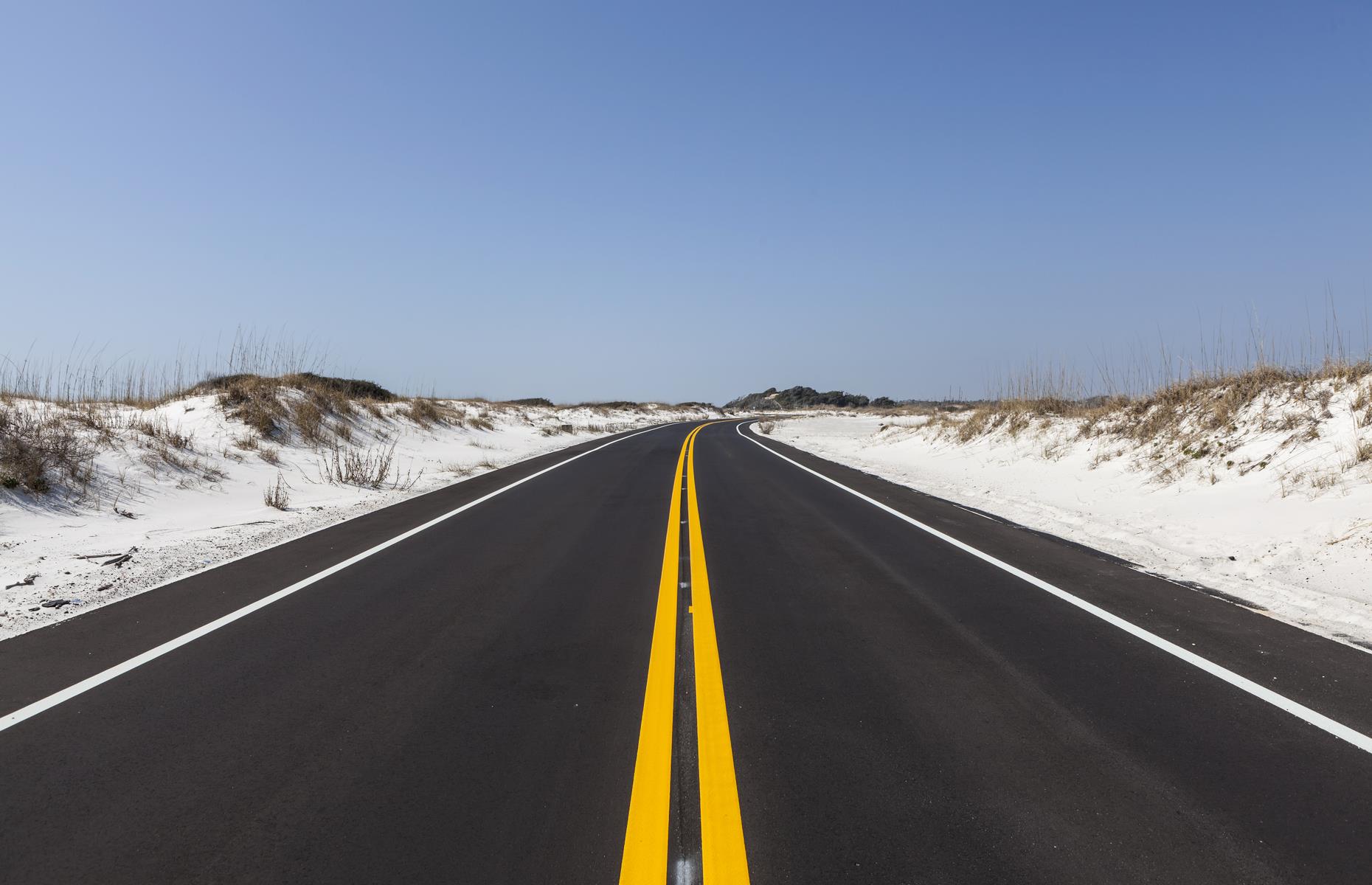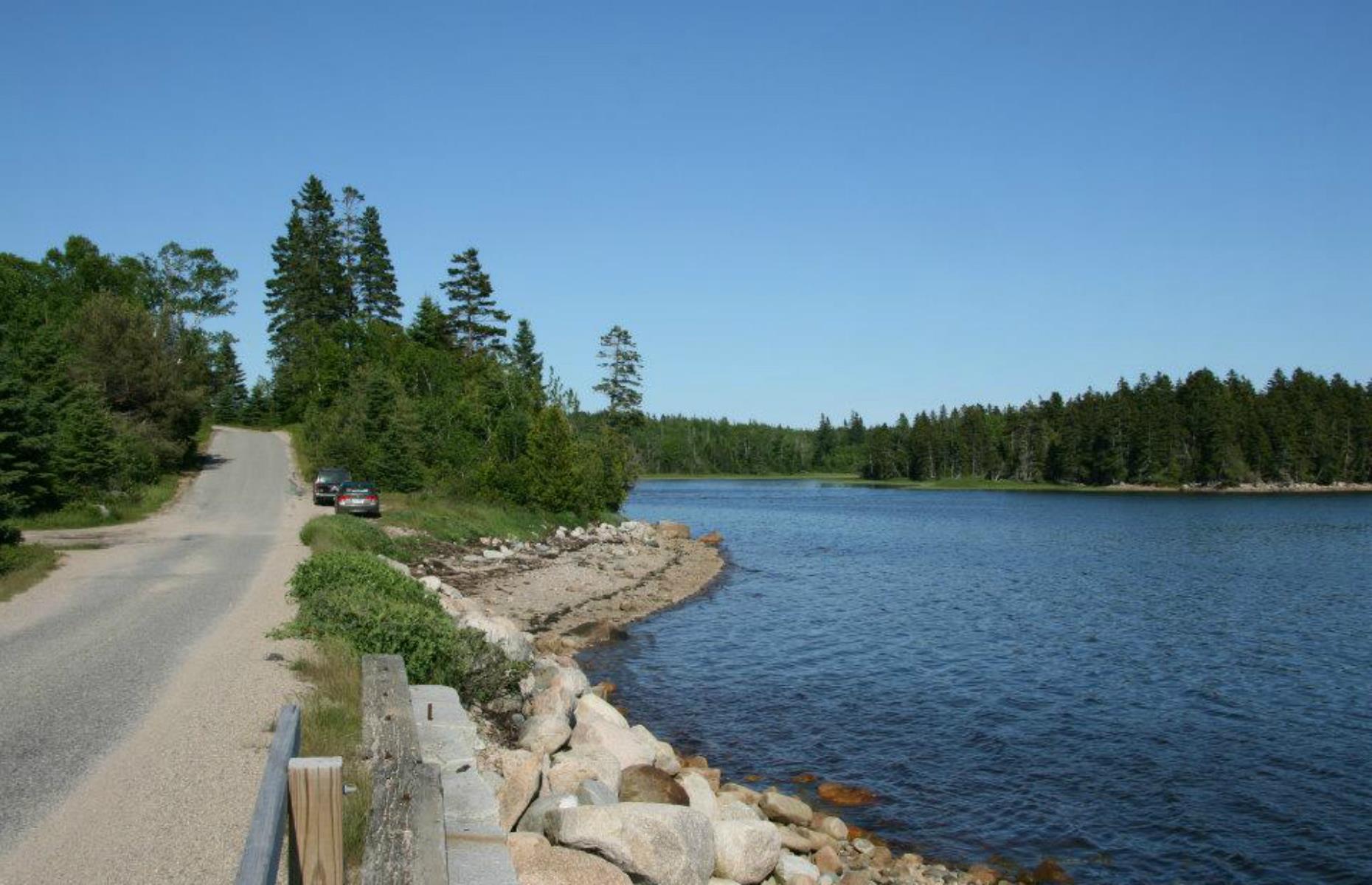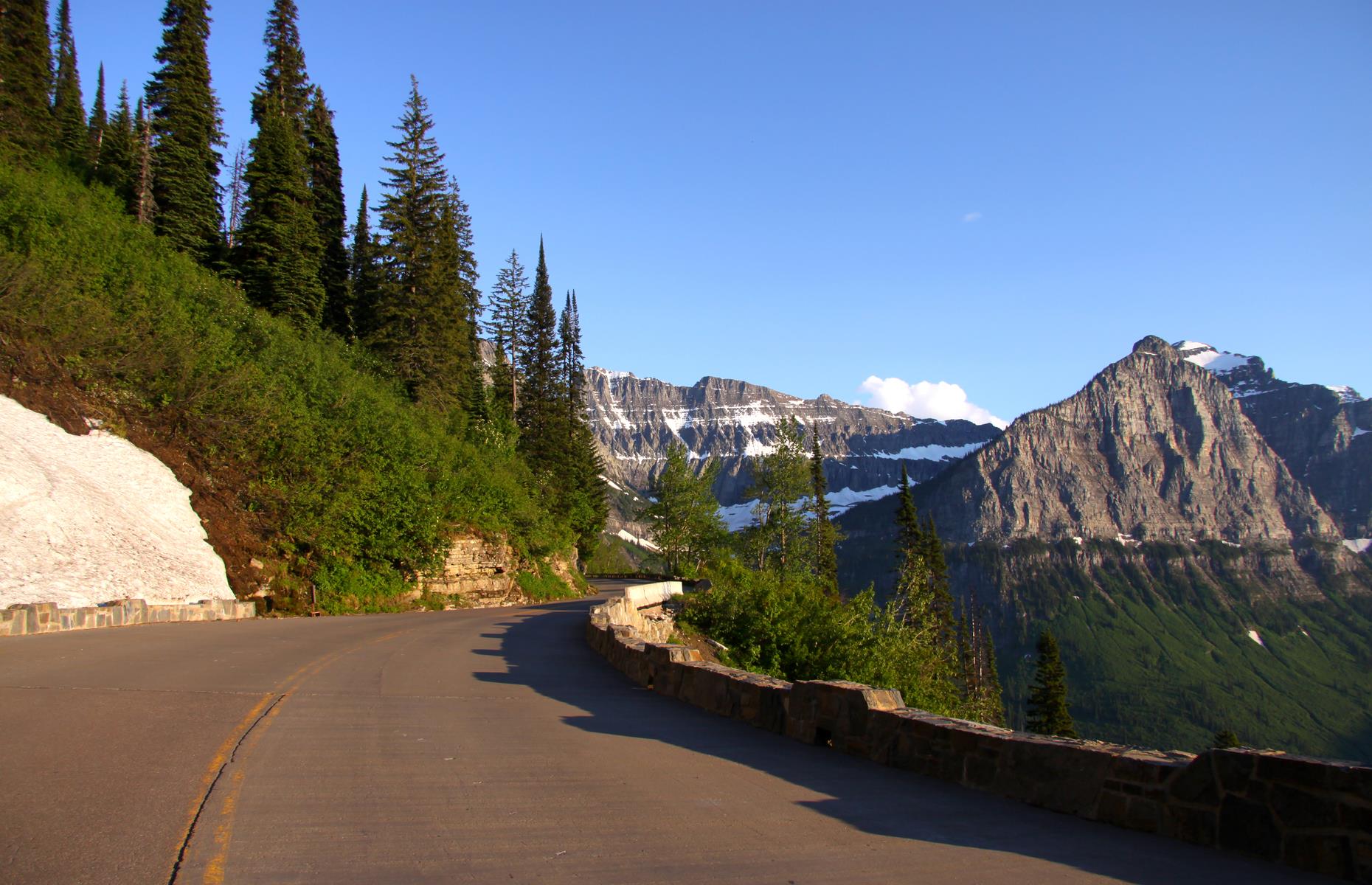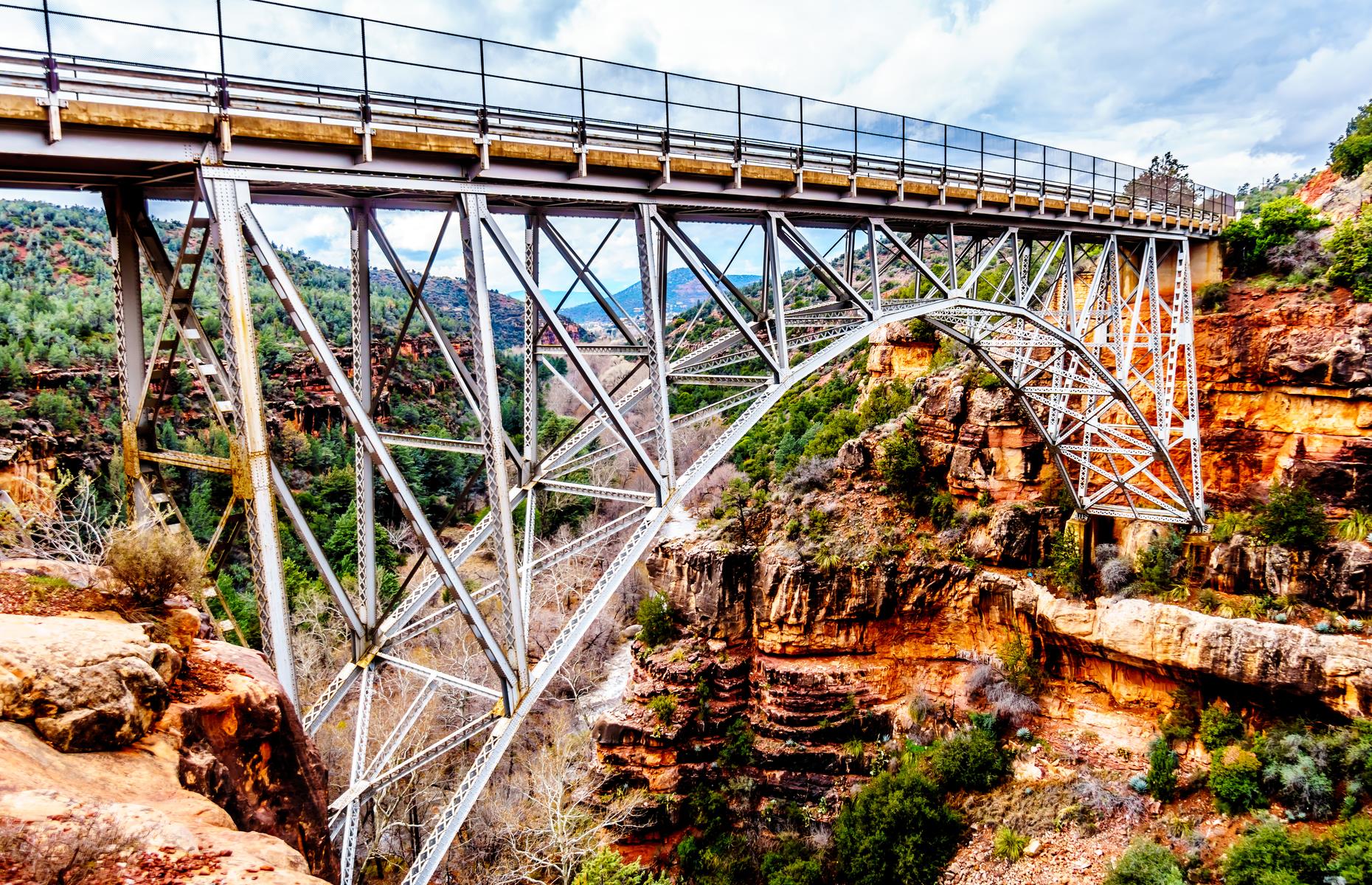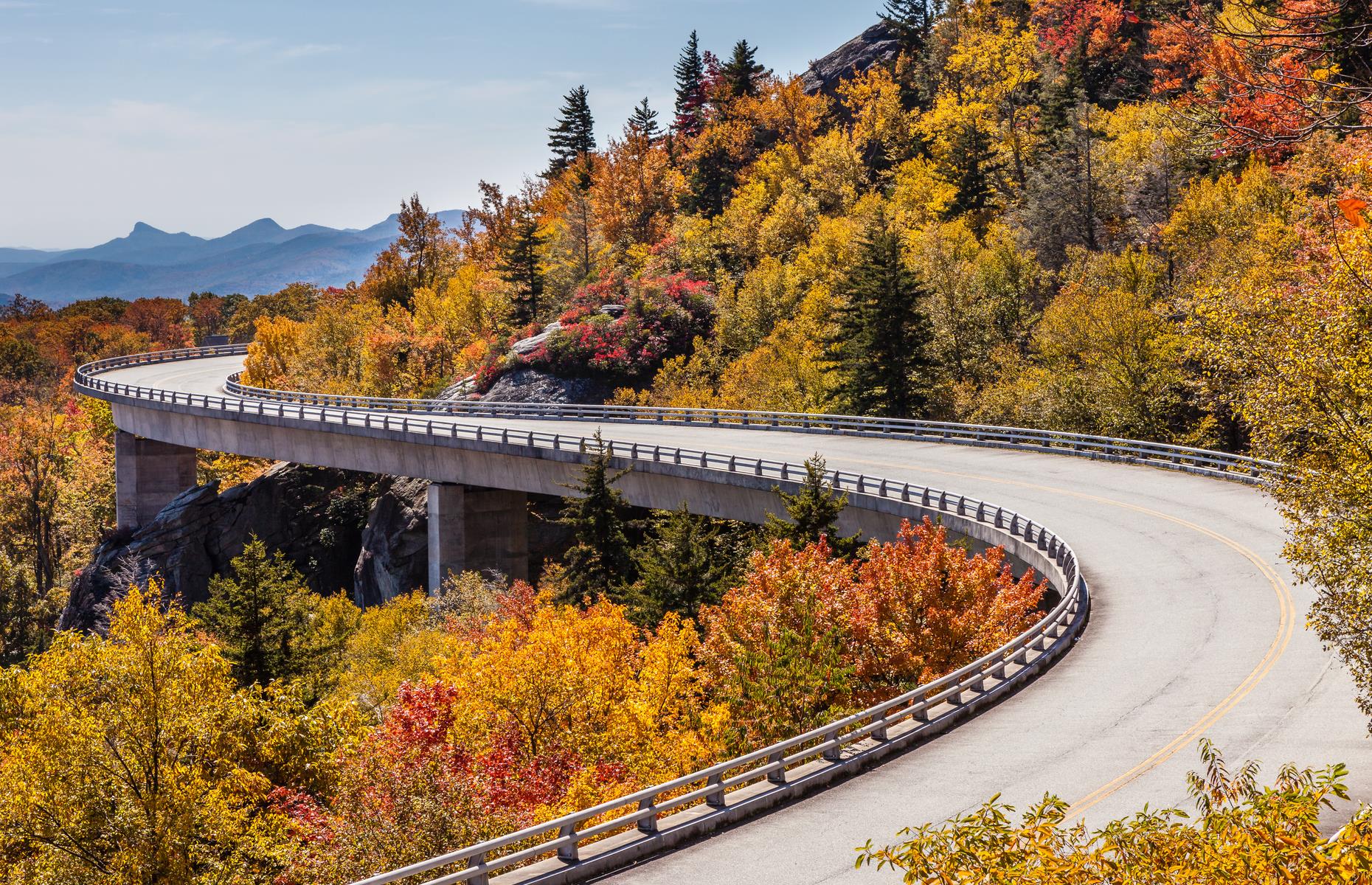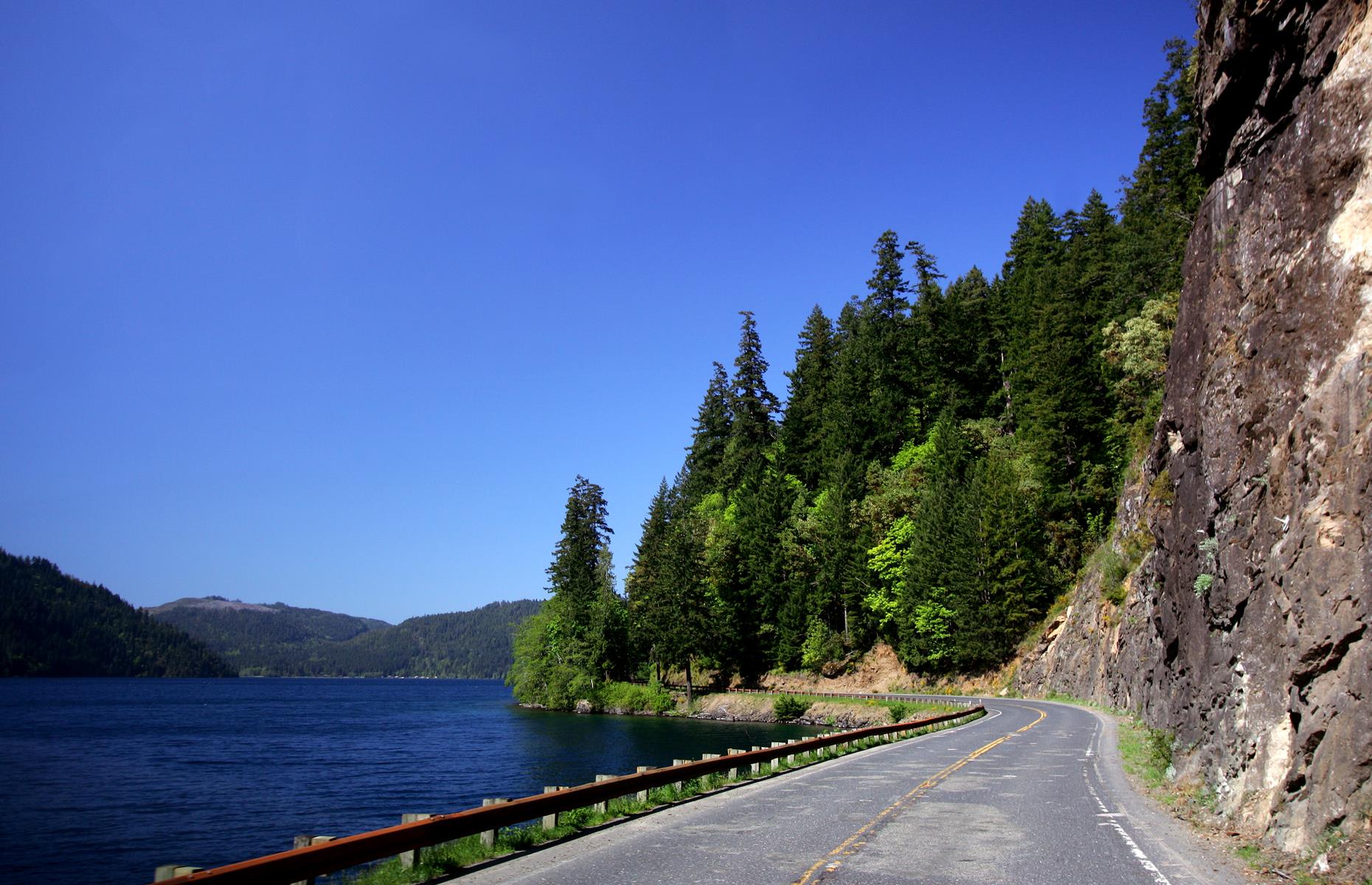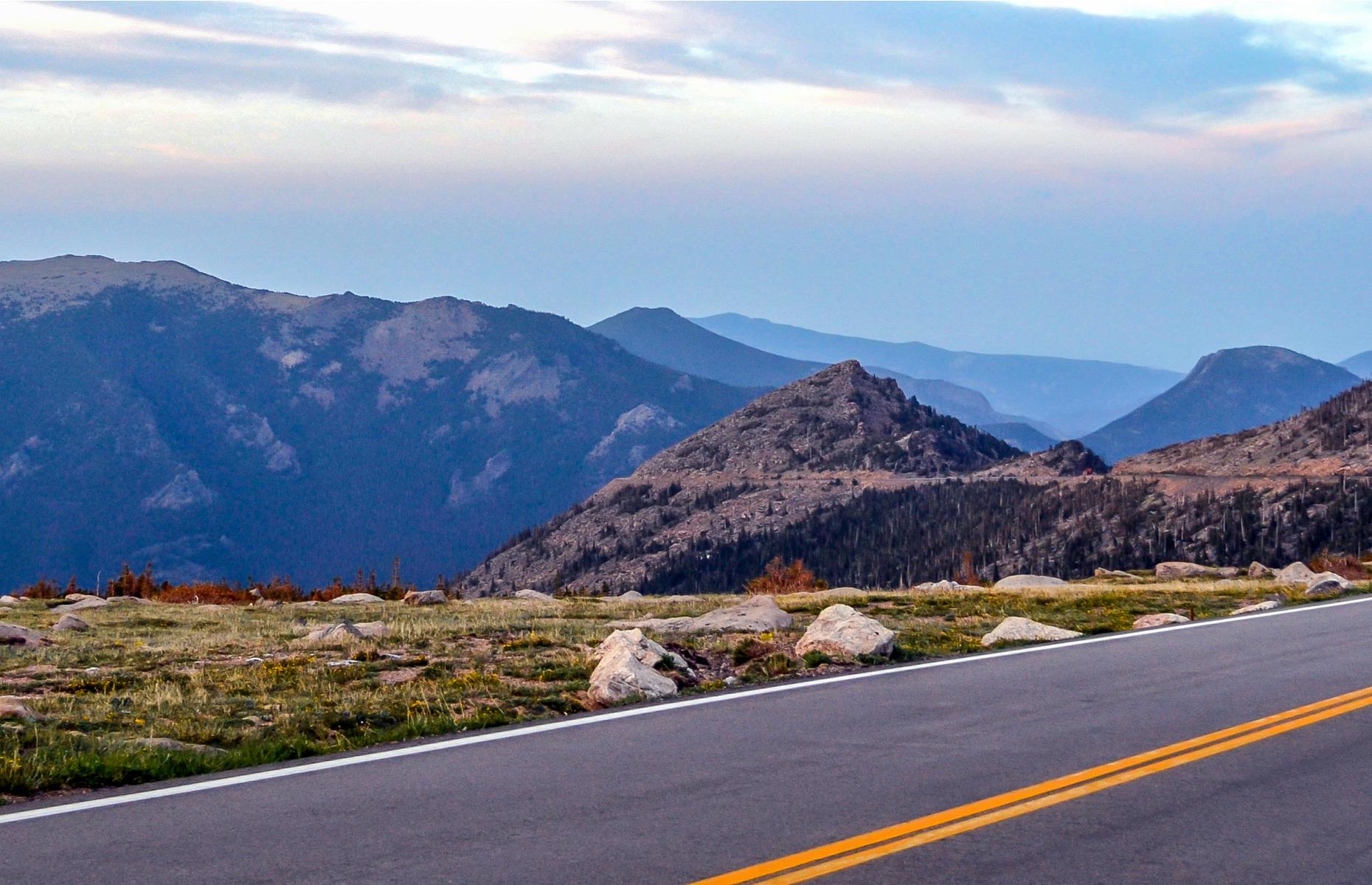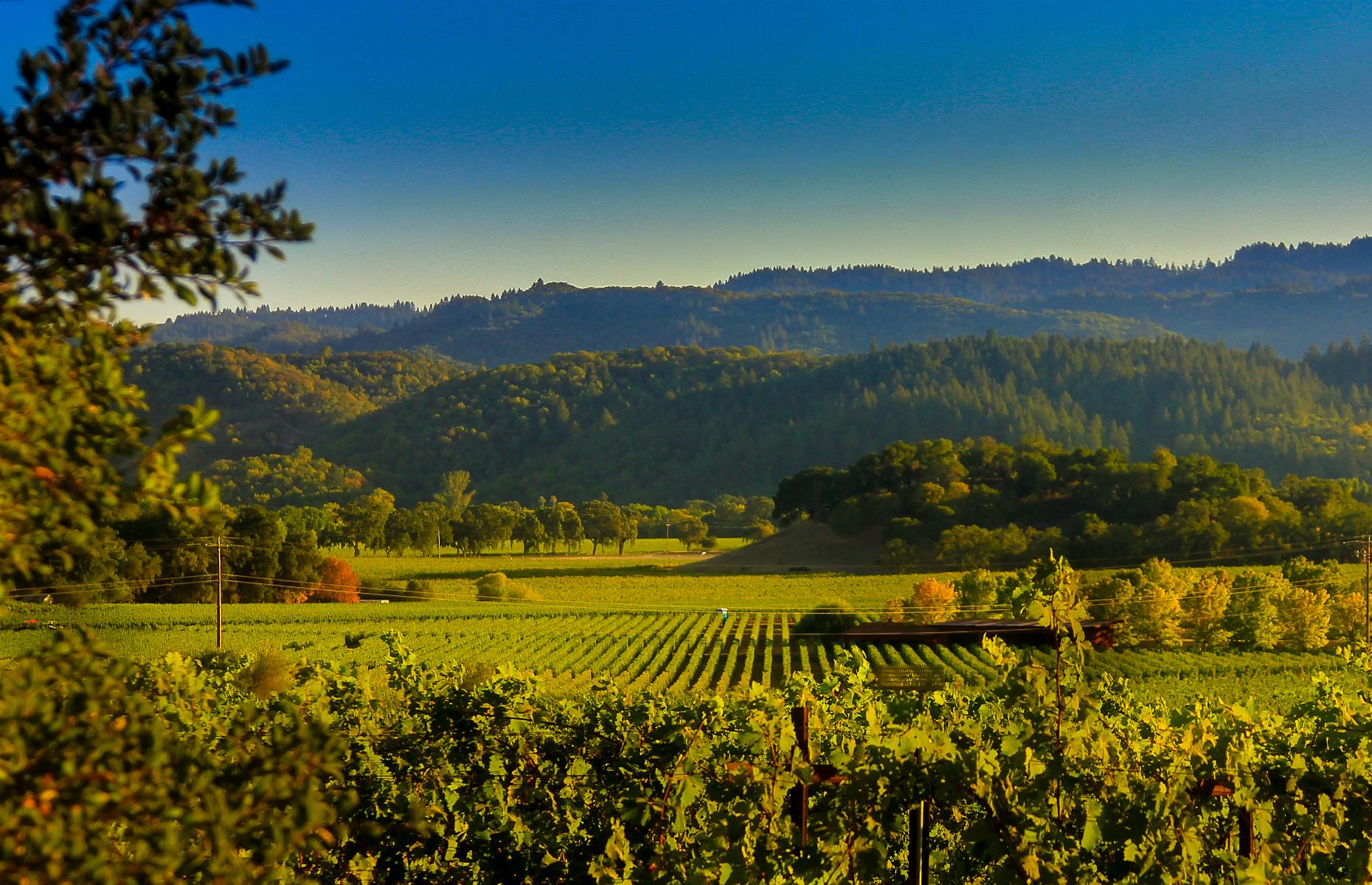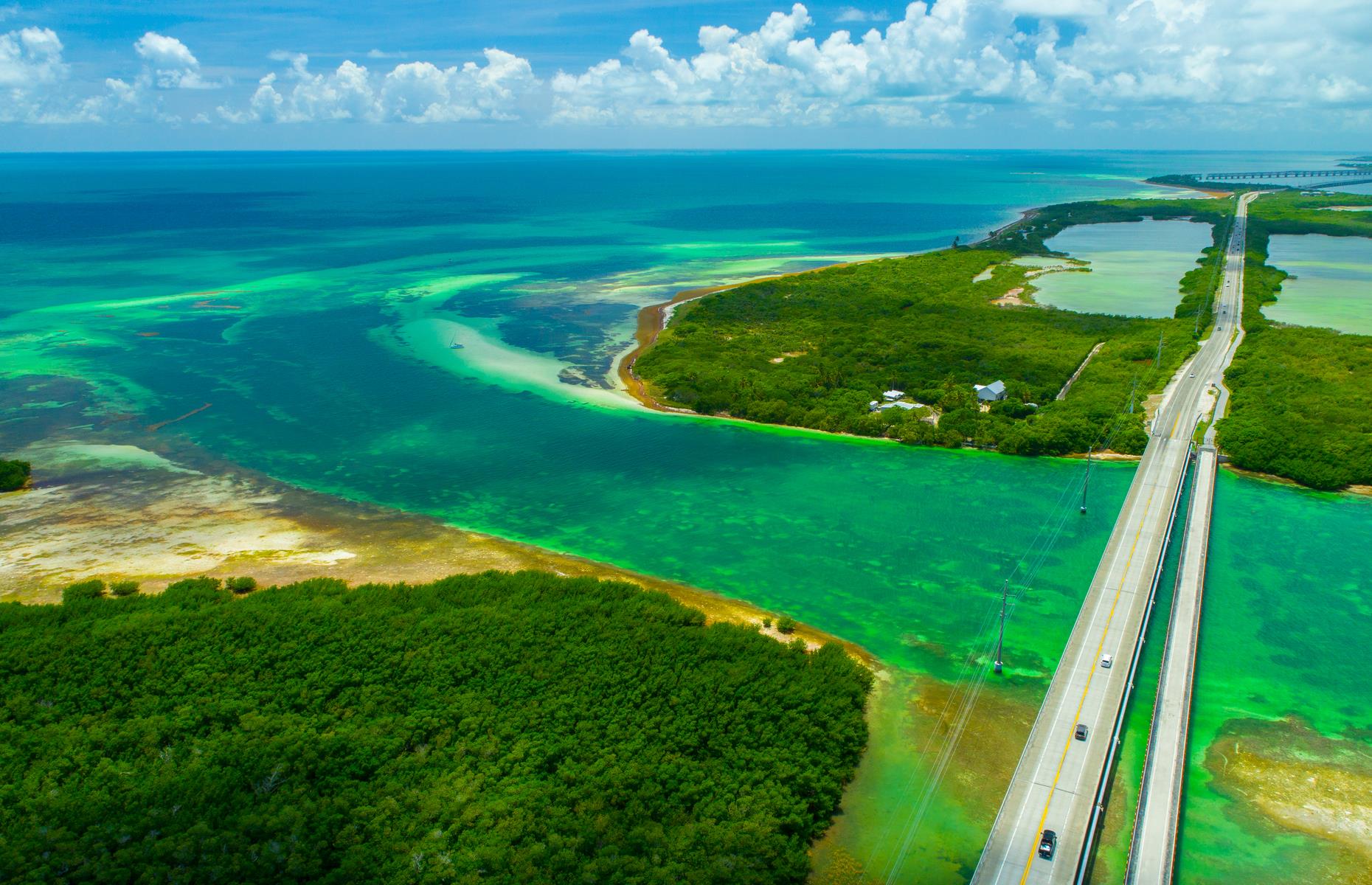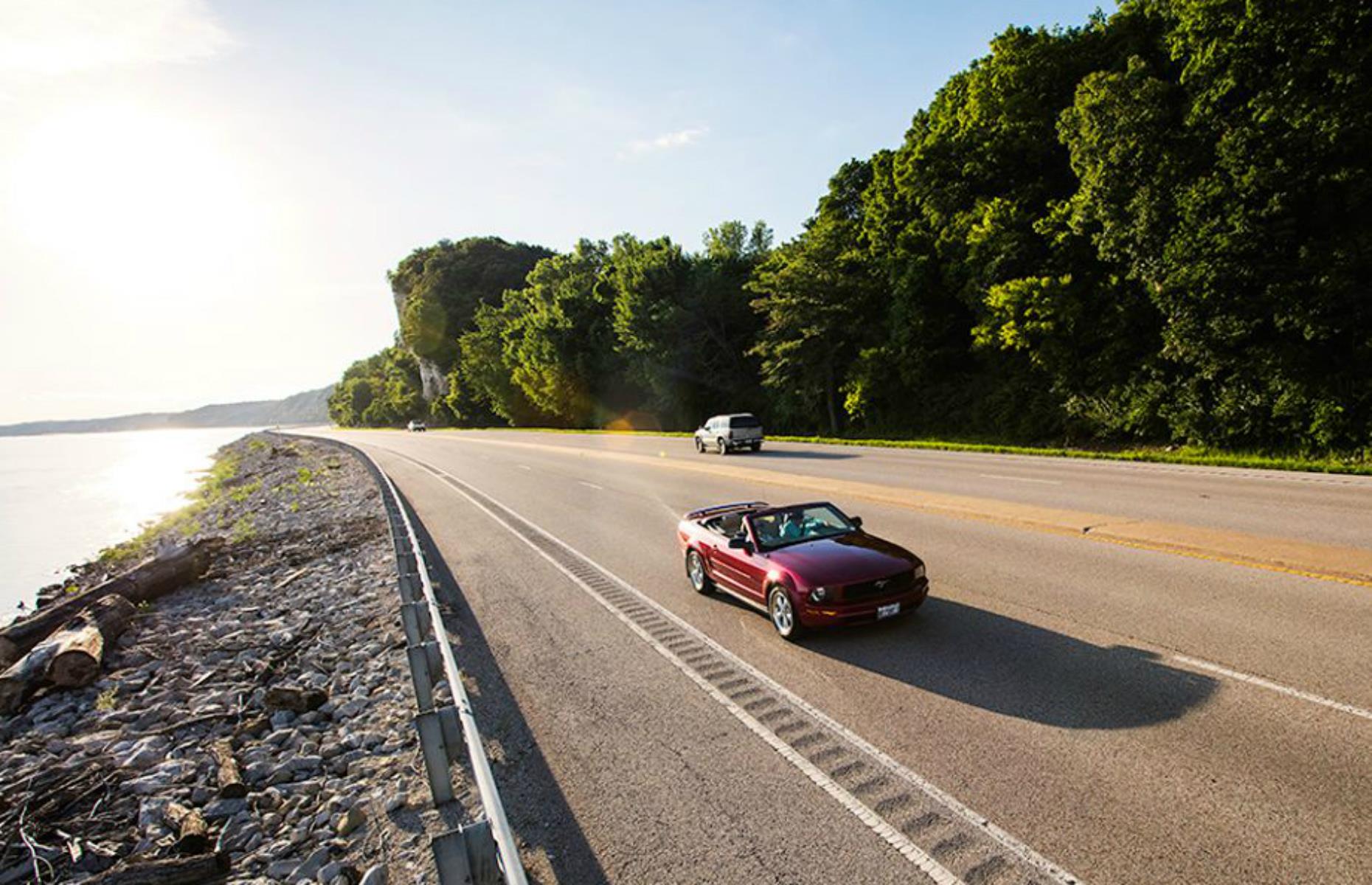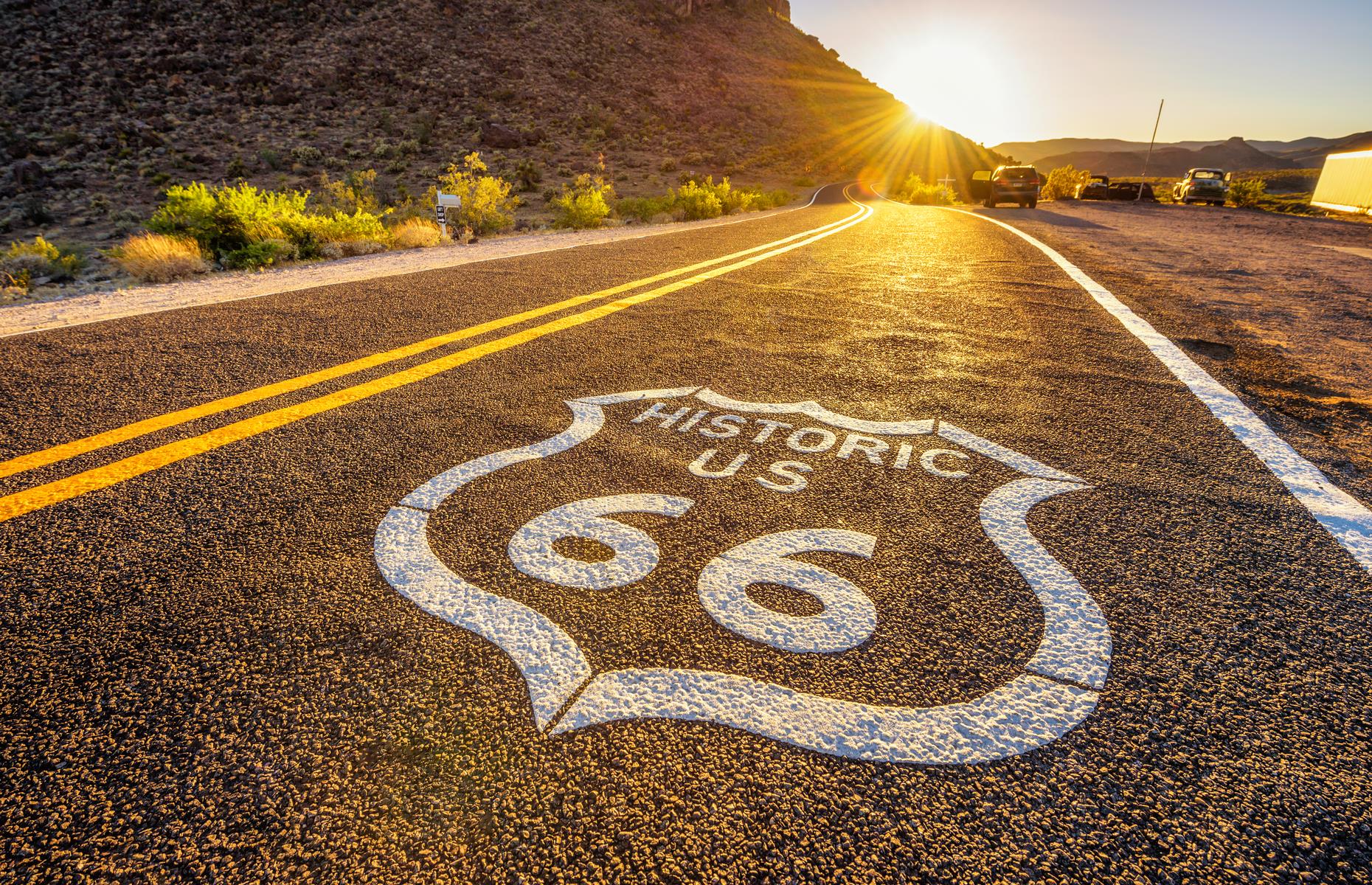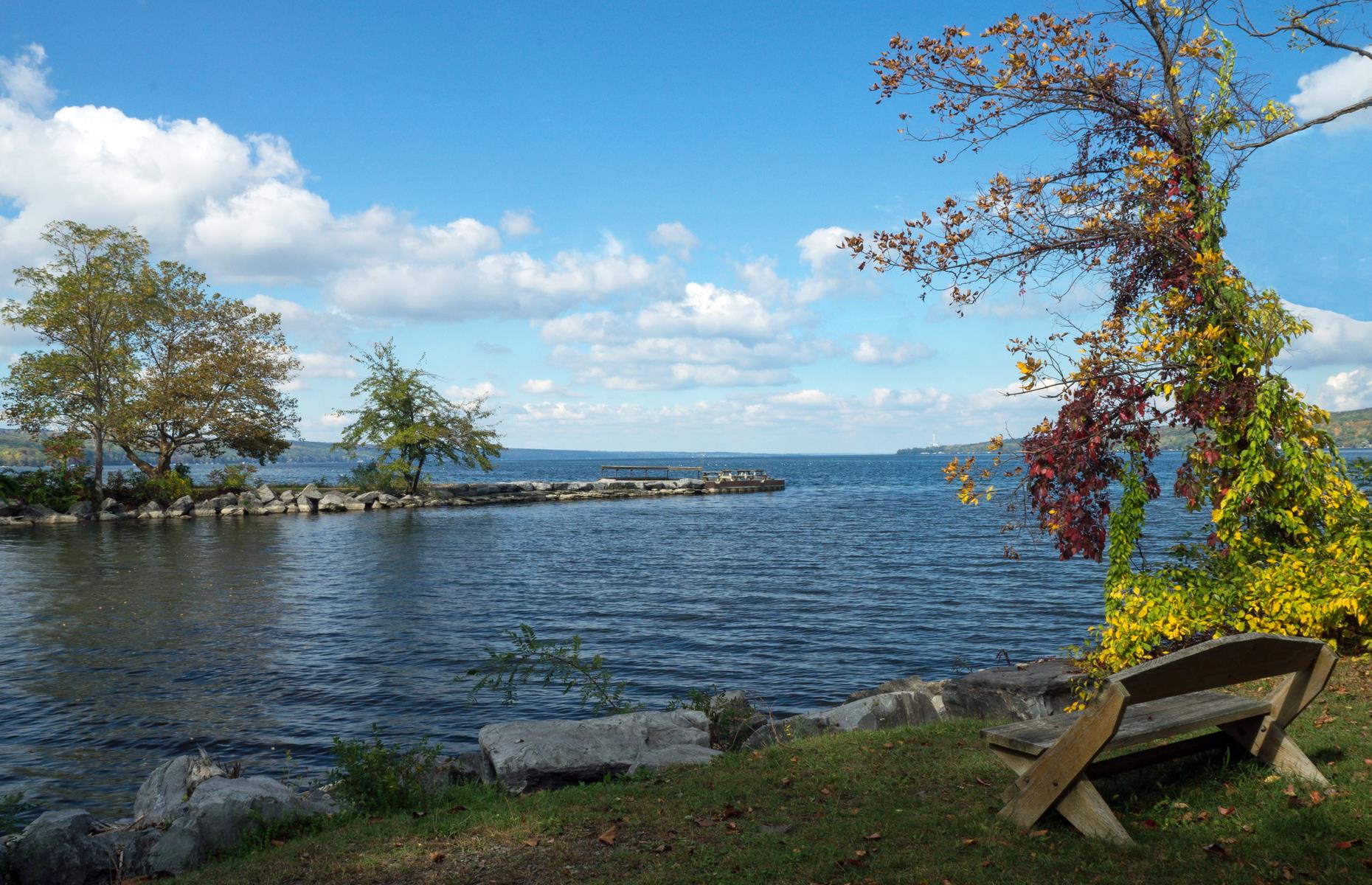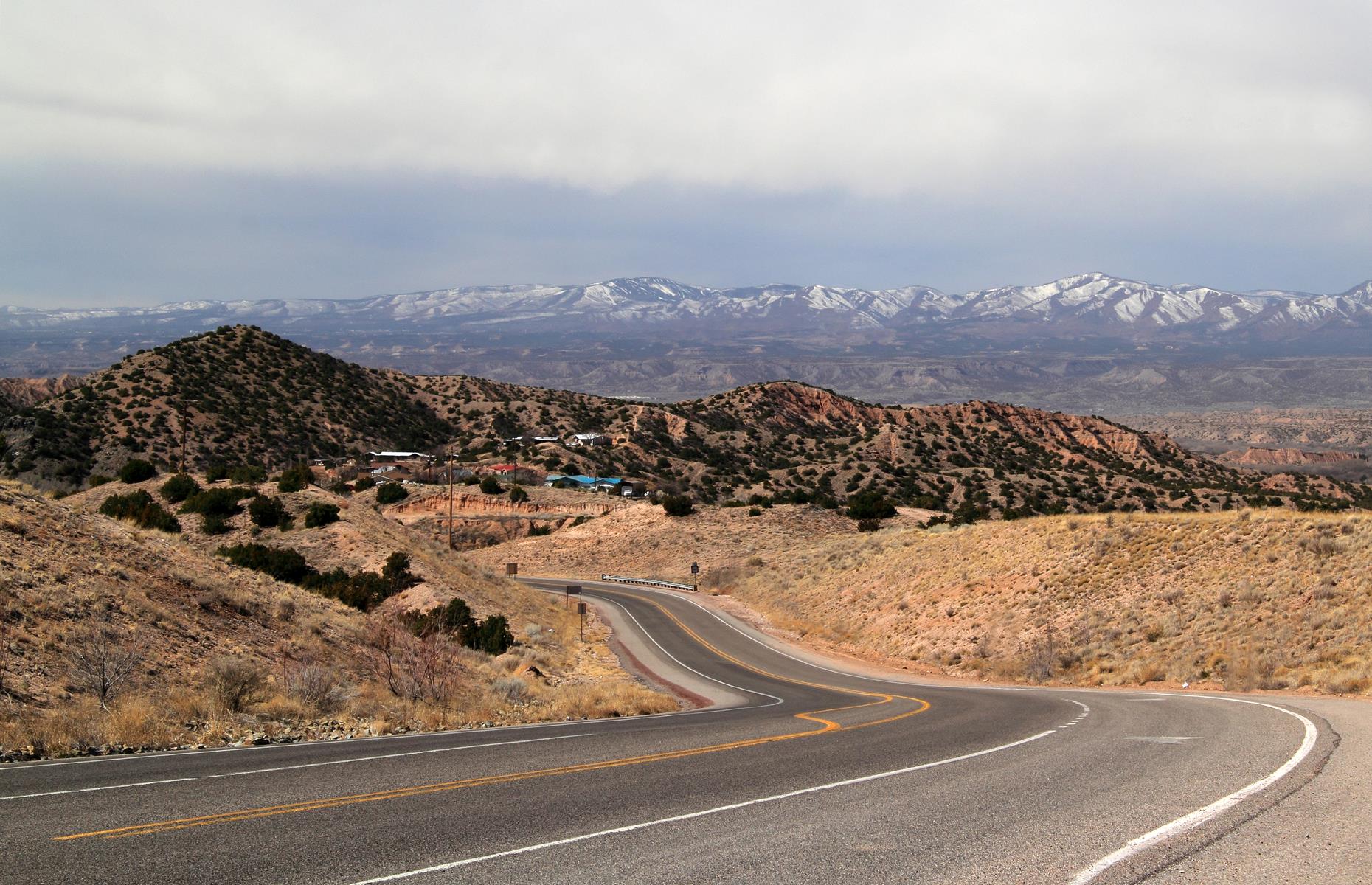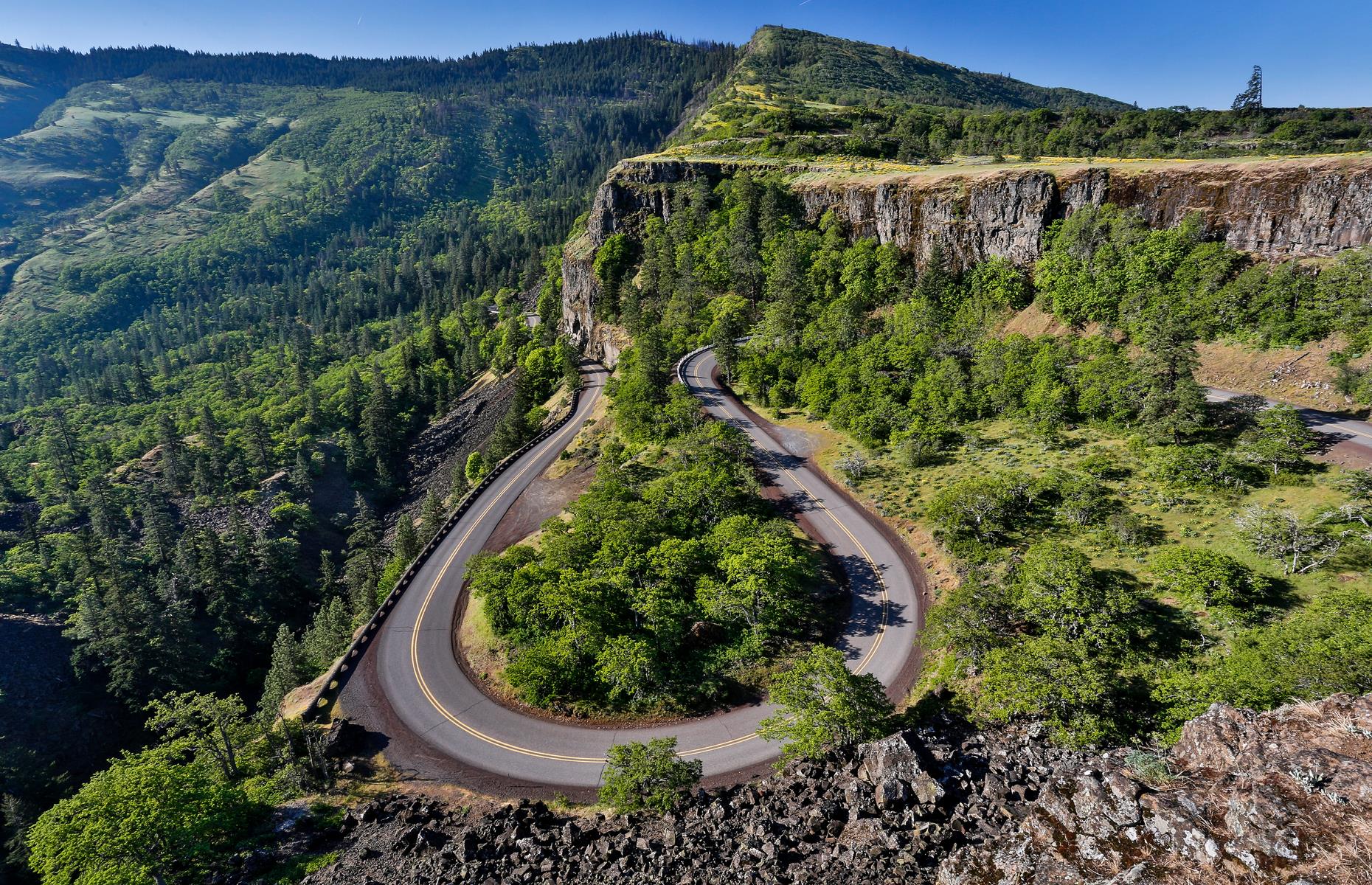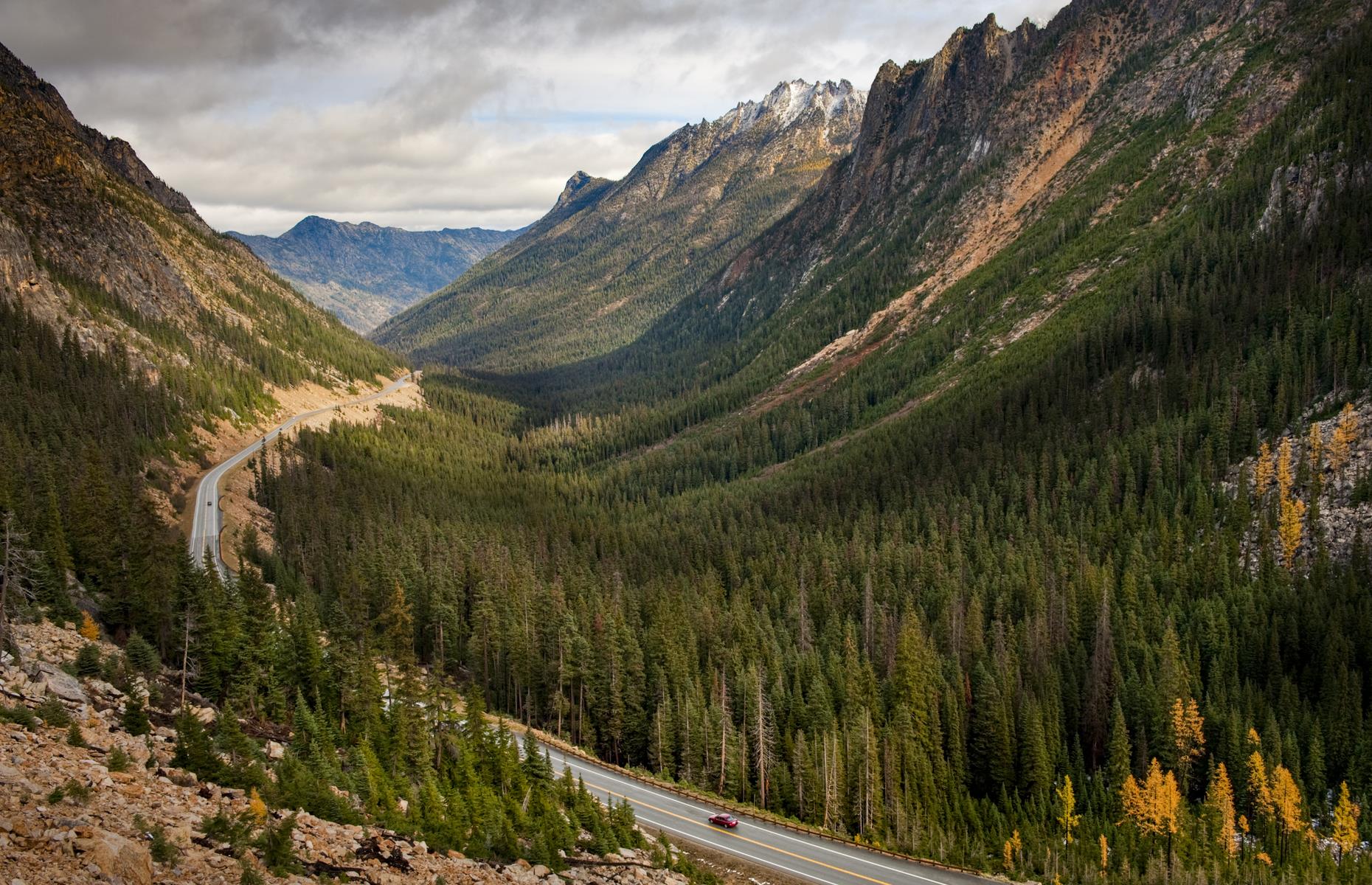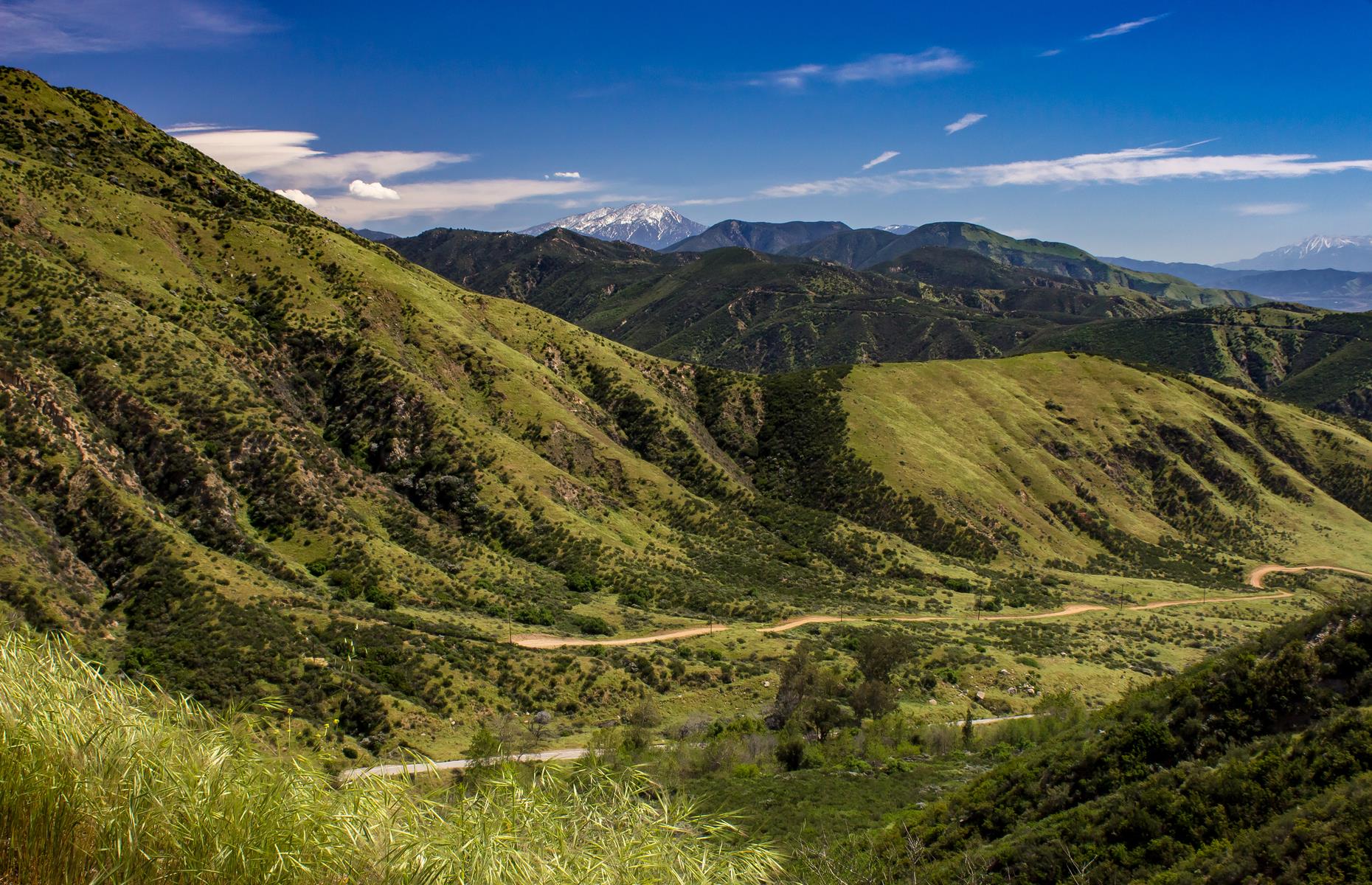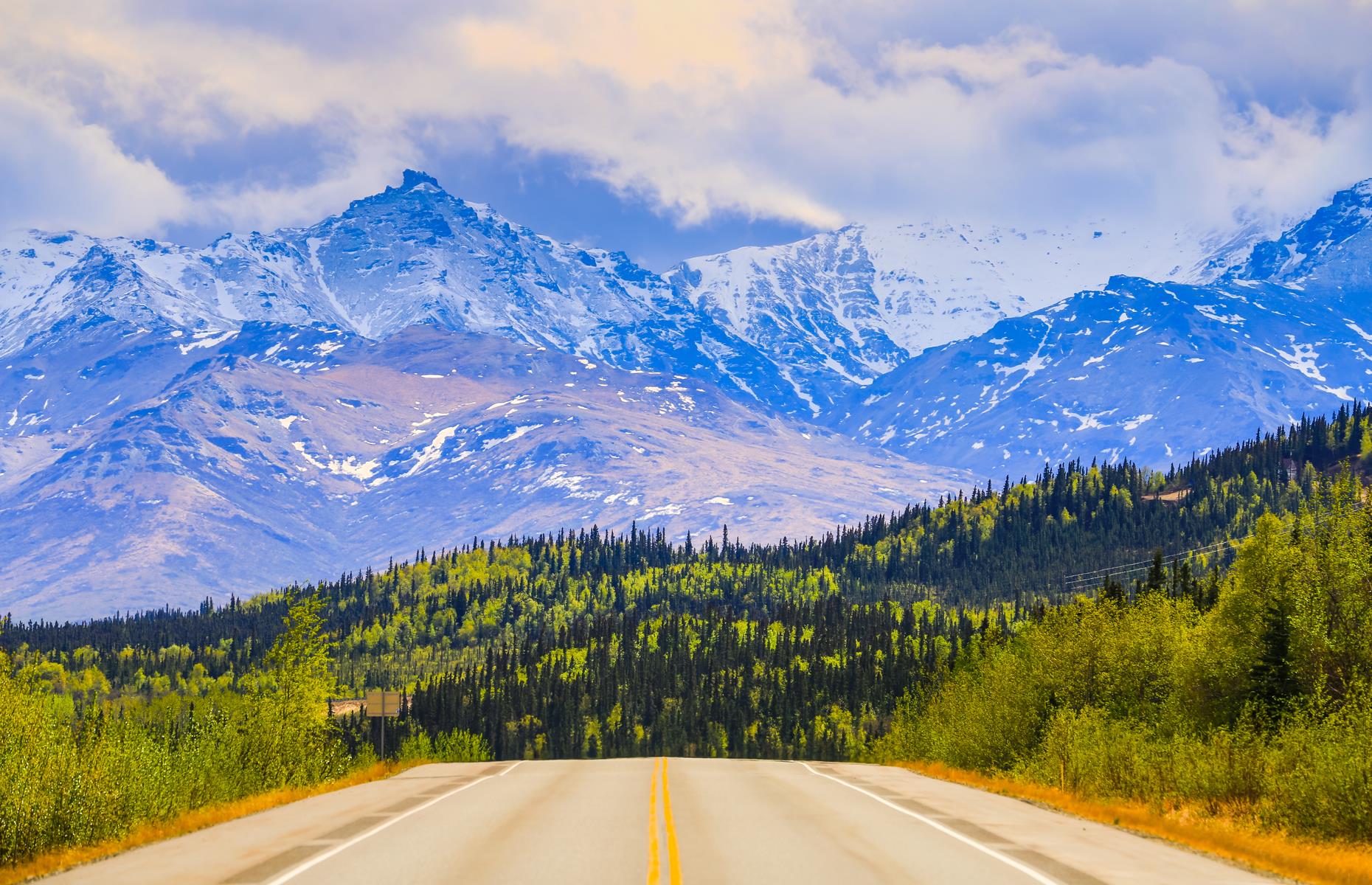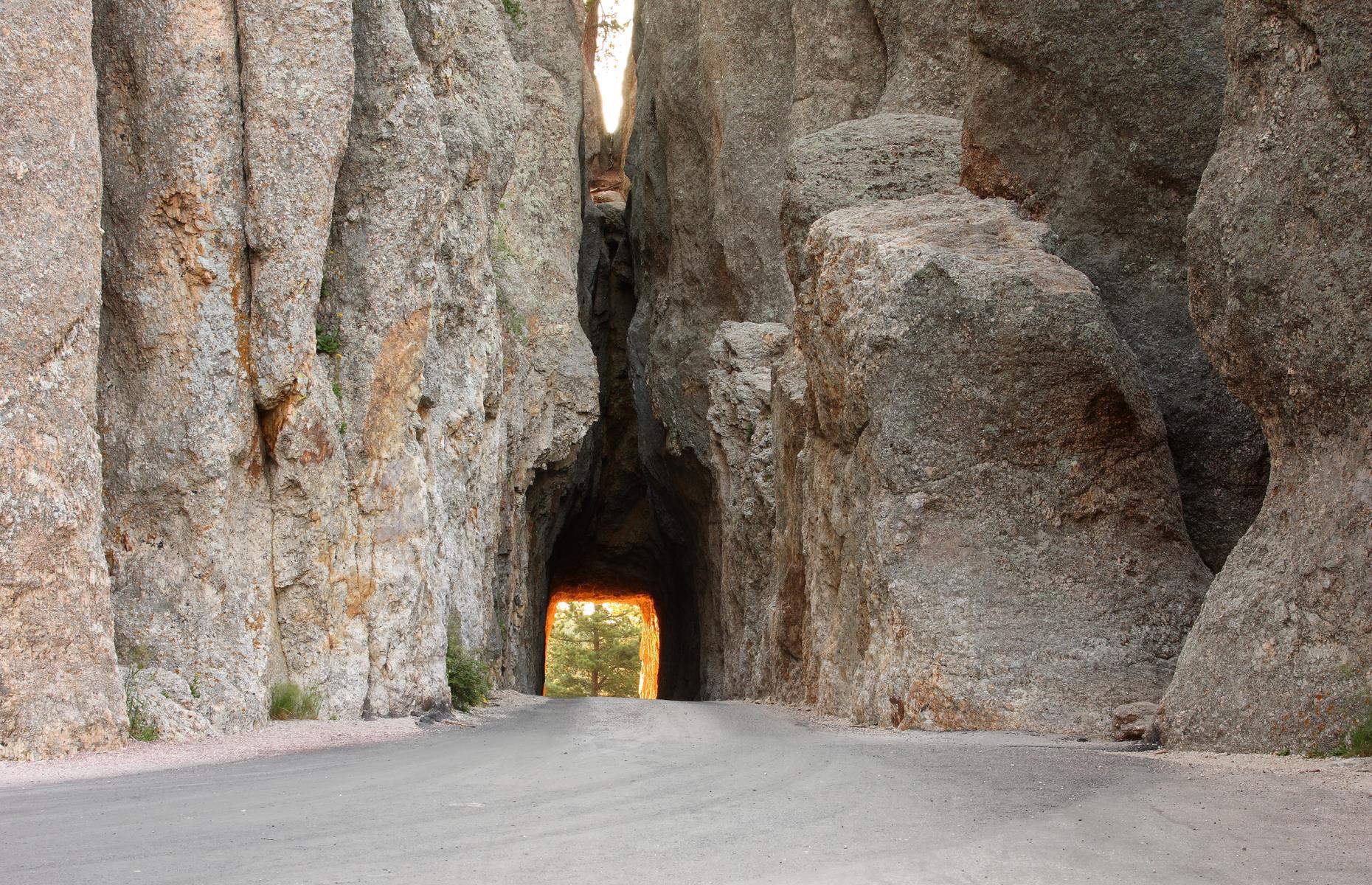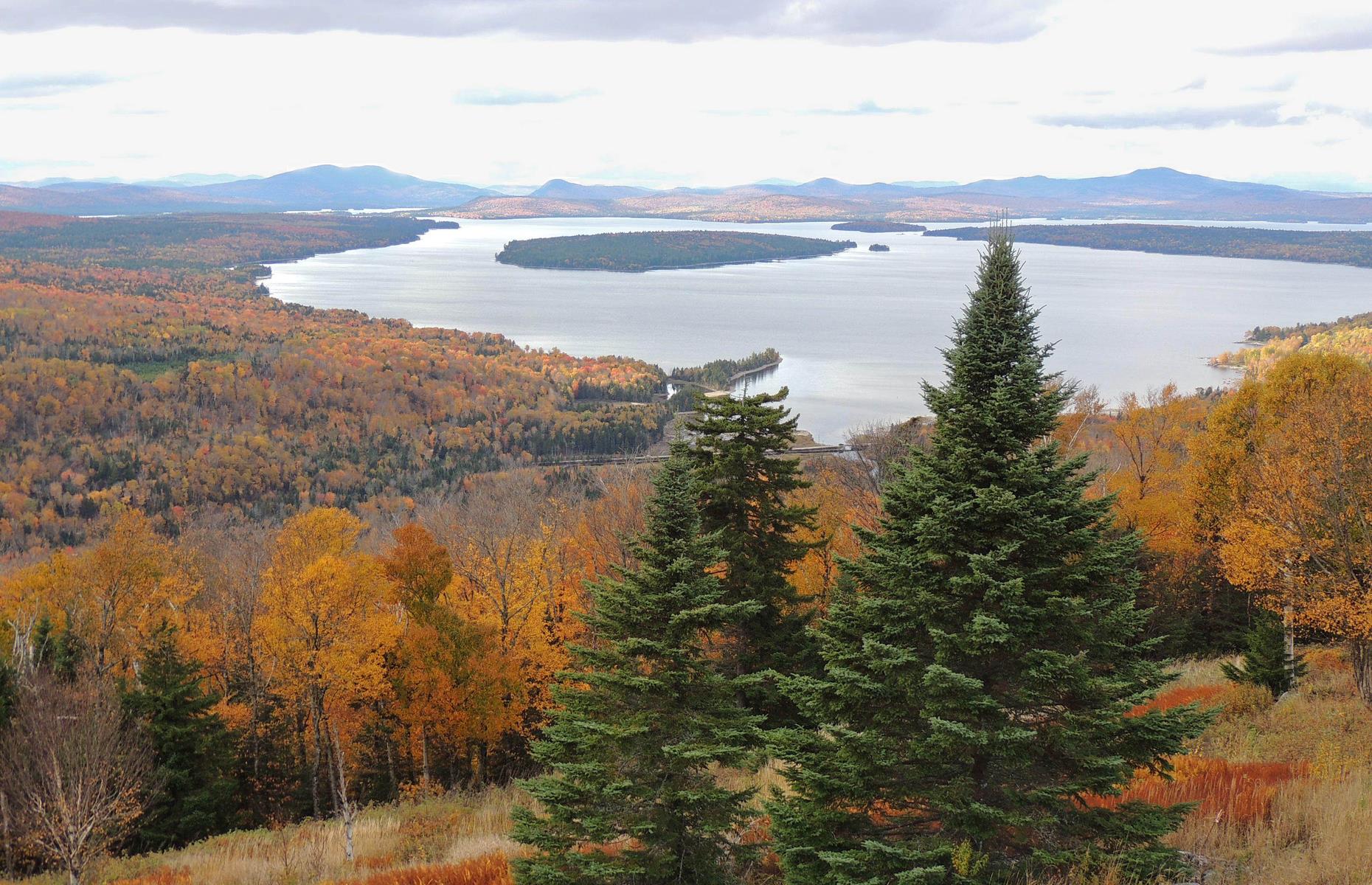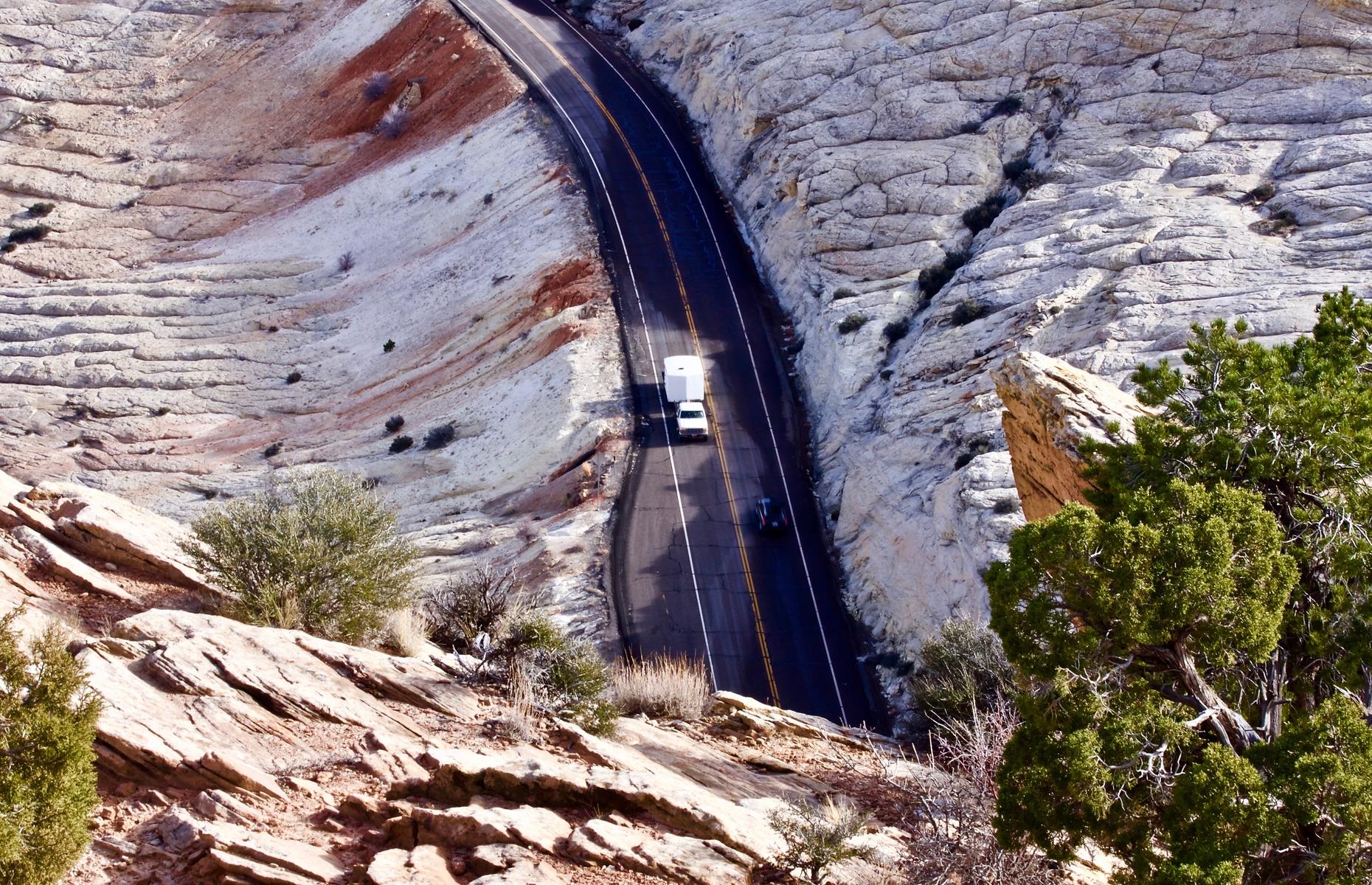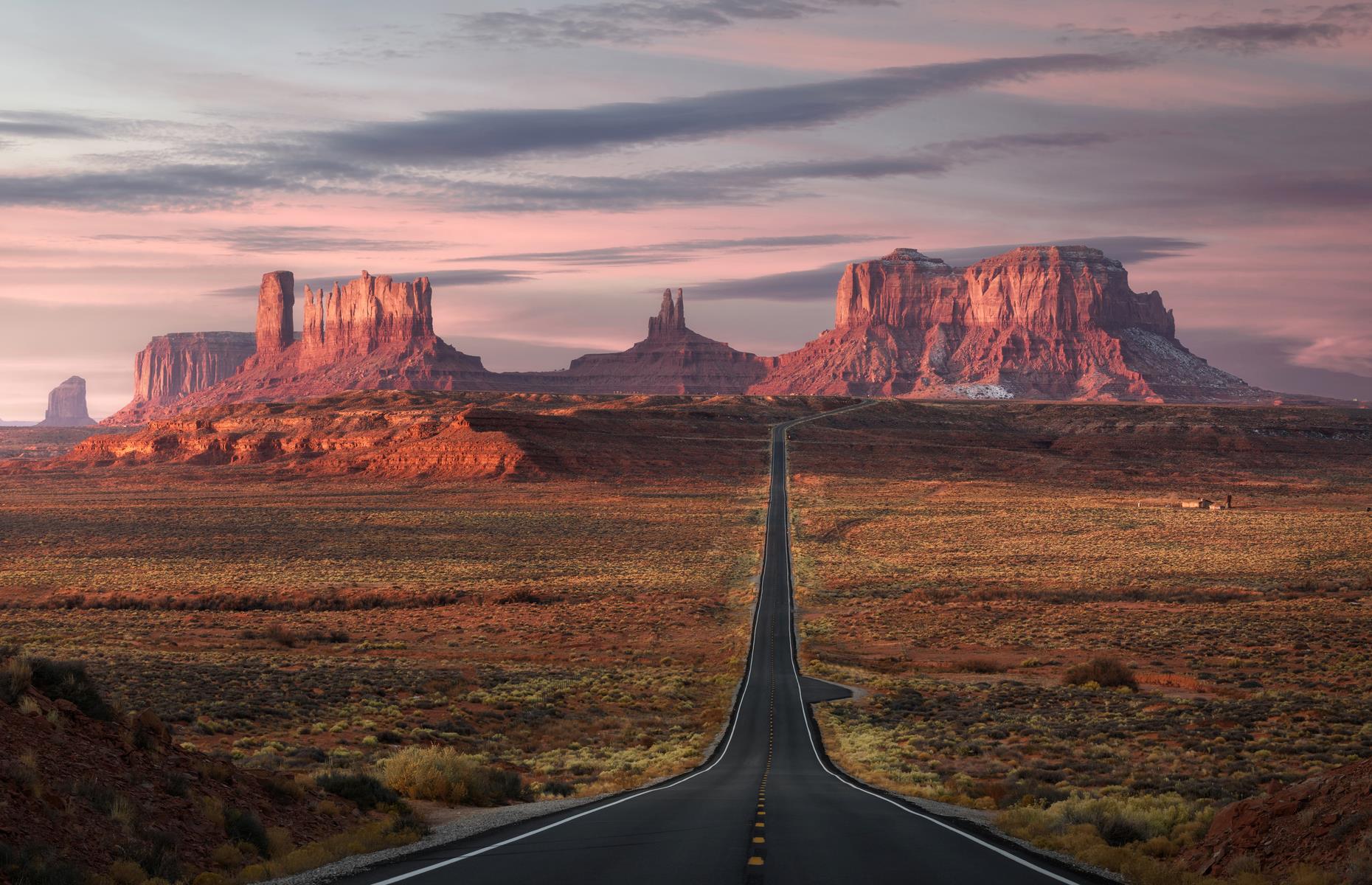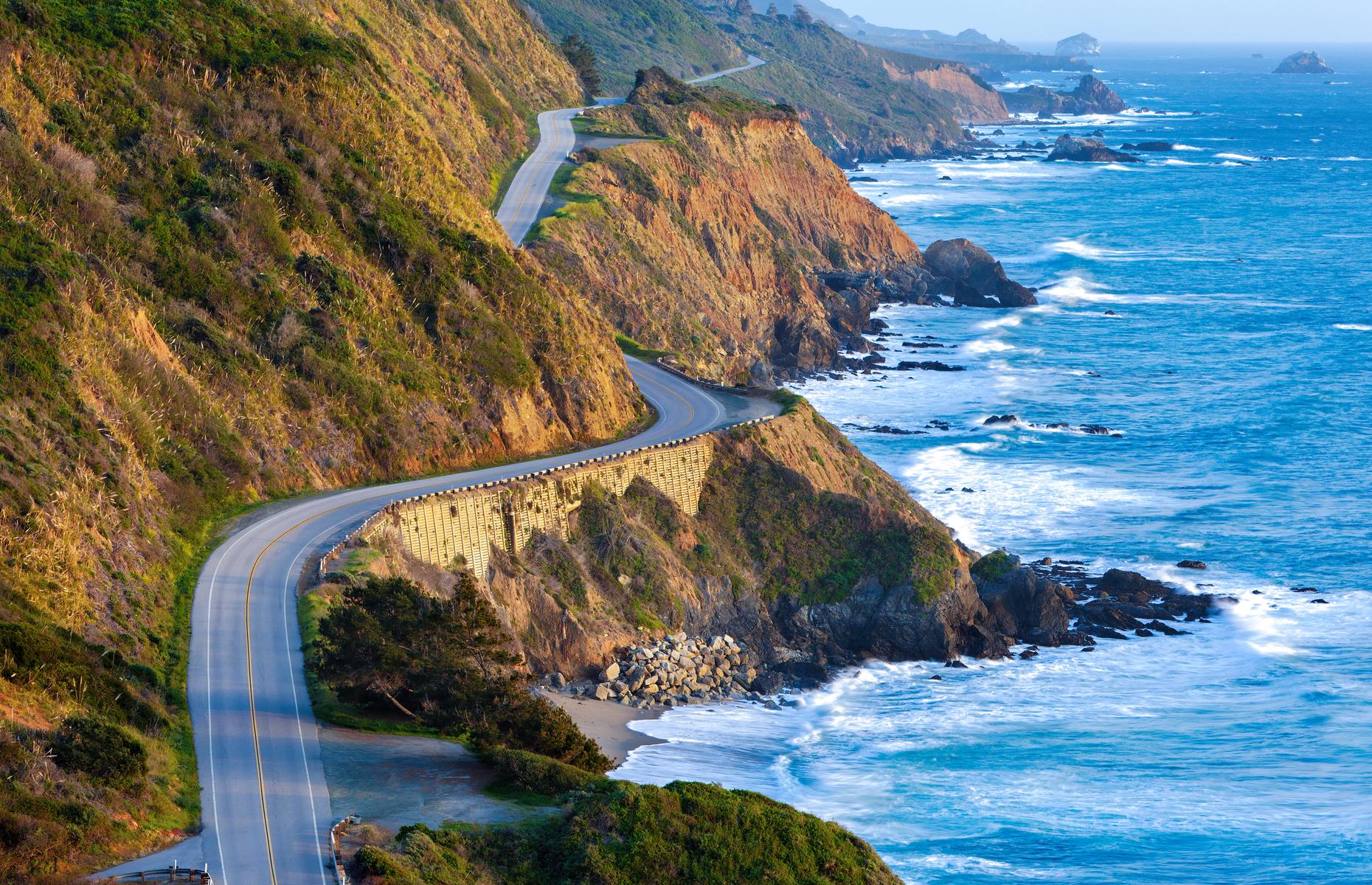 Scenic trips in the USA
San Juan Skyway, Colorado
Winding for 233 miles (375km) through the red-peppered San Juan Mountains, the San Juan Skyway is one of those roads that really is all about the drive. There are fascinating places to stop, from historic railroad town Durango to ski resort Telluride. But it's the twists and turns, at some points revealing mountain-ringed lakes and at others bringing you to the edge of dramatic canyons, that'll linger longest in the memory.
Highway 299, California
Ocean Drive, Miami, Florida
17-Mile Drive, California
Think of this as a road trip within a road trip. A short detour from the Pacific Coast Highway or Highway 1, the route loops past pebble and sand beaches, skimming low by the ocean and through pine forest. It costs $10.50 per vehicle to enter, but it's worth it – if only to meet Lone Cypress (pictured), a solitary tree perched on a bluff, and to peek at harbor seal pups (from a distance) at Fanshell Beach.
Alaska Route 1, Alaska
US Route 50, Nevada
The US Route 50 spans the entire country, crossing from Sacramento, California in the west to Ocean City, Maryland in the east. The Nevada portion of the highway was dubbed "The Loneliest Road in America" by Life magazine in 1986, which had the perverse effect of making it pretty popular, actually. You're still likely to enjoy some stretches of the undulating desert highway to yourself, with only mountain-pierced skies and the open road for company.
Valley of the Gods Loop, Utah
A 17-mile (27km) dirt and gravel road loops through the Valley of the Gods, passing flat-topped buttes and spindly spires and rewarding road-trippers with views of apricot, peach and rose-tinged rock that stretch for miles. The road is bumpy and steep in places, so you may need a 4×4 in wet conditions. Otherwise, just take a full tank of petrol, some snacks and a sense of adventure.
Highway 399, Florida
Don't expect to get anywhere fast on this highway, part of the Gulf Islands National Seashore. It's definitely the slower route out of Pensacola, but absolutely the most scenic. The pancake-flat road is flanked by pastel-colored beach homes and alabaster sand dunes sprouting with sea oats. It's only 22 miles (35km) long, with plenty of pullouts for photos. Take a look at these stunning US spots to relax in your RV this summer.
Bold Coast Scenic Byway, Maine
This route could be named for the bold blue of the water, which the road skims right alongside. Or perhaps it's just called the Bold Coast because this part of Maine, from Milbridge to Eastport, is so strikingly, confidently beautiful. Either way, you'll want to drive this undulating 125-mile (201km) byway at a snail's pace, so you can gawp at scenery from mudflats and lobster wharfs to granite outcrops and fir forest.
Rim Drive, Oregon
Crater Lake is the deepest lake in the US and also one of the most breathtakingly gorgeous. And this 33-mile (53km) highway allows you to gaze upon its beauty from every angle. It loops around the caldera rim of the sapphire lake, with several overlooks and pullouts for perfect views of forested islands, flower-strewn slopes and craggy rock formations.
Going-to-the-Sun Road, Montana
Allow a few hours to zigzag your way up this 50-mile (80km) iconic mountain road in Glacier National Park. As you climb higher, and the air becomes thinner, the scenery gets ever more spectacular. Mountain goats cling to cliff sides, glaciers peek above pine forest and flower-strewn valleys tumble down to glassy lakes. Plan stops at Jackson Glacier Overlook, with a perfectly framed view of the park's seventh-largest glacier, and Logan Pass, the highest spot you can reach by car. See jaw-dropping pictures of the world's most dangerous roads.
Highway 89A, Arizona
This scenic route is dripping in pure, rugged beauty, from the trickling natural springs of Oak Creek to red rock canyons and pine-clad bluffs. Pull over by Midgley Bridge, which dramatically (and vertiginously) spans Wilson Canyon. The route has hairpin bends and switchbacks, so it's best taken at a leisurely pace.
Blue Ridge Parkway, multiple states
The Blue Ridge Parkway links up Shenandoah National Park in Virginia to the North Carolina portion of the Great Smoky Mountains National Park, so you're guaranteed a spectacular start and finish. In between are 469 glorious miles (755km) of highlights, including views of the mist-shrouded Appalachian Highlands, thick forest (particularly gorgeous in fall) and waterfalls.
Olympic Peninsula Loop, Washington
You could spend endless weeks exploring Washington state's Olympic Park, whose landscape varies from beaches to alpine mountains. But you can get a tantalizing taster by driving this 329-mile (529km) loop. Part of Highway 101, it skims around the park's edges, passing towering trees, lakes and beaches. It could be done in a day, but allow at least a week to take advantage of detours from hiking trails to rainforest walks.
Trail Ridge Road, Colorado
Rocky Mountain National Park's Trail Ridge Road is the highest-elevated paved road in the US, and one of the best routes for an overview of this jaw-dropping wilderness. Meadows are scattered with purple and yellow wildflowers in spring, while in fall you'll be surrounded by vivid foliage. Look out for bighorn sheep and elk grazing on the mountain slopes as you traverse its 48 miles (77km). Here are 14 reasons why Colorado should be on your wish list.
Silverado Trail, California
Highway 29 is Napa Valley's most famous road and, therefore, usually the most congested, particularly in peak summer and harvest seasons. The Silverado Trail, a bucolic, two-lane country road, feels deserted in comparison. It weaves for around 30 miles (48km) between the towns of Napa and Calistoga, with vineyards soaring either side like angelic, wine-bearing wings.
Overseas Highway, Florida
The US1 stretches all the way down the east coast, from Fort Kent in Maine to Key West in Florida. It reaches new peaks of perfection in the Florida Keys, however. This portion is known as the Overseas Highway for good reason: it feels like your tires are grazing the water's surface as low bridges soar over the dappled blue-and-green water of the Florida Straits. Check out our brilliant itinerary around southern Florida.
Meeting of the Great Rivers National Scenic Byway, Illinois
You'd be hard-pressed to find an ugly portion of the Great River Road, a network of highways tracing the wiggles of the mighty Mississippi for more than 2,000 miles (3,219km). But the Great Rivers National Scenic Byway, covering 33 miles (53km) from Hartford to Grafton, Illinois is one of the most spectacular. Here, you get three waterways for the price of one: this is where the Mississippi, Missouri and Illinois rivers converge.
Route 66, multiple states
Road trips don't come more iconic than Route 66, which makes its way from Santa Monica in California to Chicago, Illinois. A total of 2,448 miles (3,940km) weave, wind, rise and dip through states including Arizona, New Mexico and Oklahoma, and you can get your kicks pretty much anywhere thanks to roadside diners, kitsch art installations and sculptures. When it skims the Mojave Desert, though, you won't be able to tear your eyes off the road. Try our three-day itinerary.
Cayuga Lake Scenic Byway, New York
There are more than two-dozen wineries along the shores of Cayuga Lake, one of New York state's skinny Finger Lakes. So you might want to take your time (or designate a driver) when taking this 86-mile (138km) loop, which follows the water's edge and passes state parks, cute villages and Montezuma Wildlife Refuge, home to bald eagles and waterfowl.
Santa Fe/Taos Loop, New Mexico
You can take the High Road and the Low Road on this 165-mile (266km) round trip from Santa Fe to Taos. Start on the elevated portion, which wiggles its way through forest and open stretches with incredible views of the Jemez Mountains. The Low Road, looping back from Taos, takes you down to the banks of the Rio Grande and through a narrow canyon.
Historic Columbia River Highway, Oregon
Nicknamed "King of Roads", this designated National Historic Landmark runs along the vertiginous walls of the Columbia River Gorge for 70 breathtaking miles (113km). There are several scenic overlooks along the route, with the Portland Women's Forum State Scenic Viewpoint among the most popular thanks to vistas of basalt cliffs plunging into the river. Now discover the most beautiful weekend road trip in every state.
Cascade Loop Scenic Byway, Washington
You could be forgiven for thinking you've ended up in the Alps as you drive this 440-mile loop. There's Leavenworth, a Bavarian-style town whose picture-perfect thatched houses are backed by mountains, crystalline lakes, verdant valleys (brightened by tulips in spring), pine-studded slopes, and cute wooden huts selling ice-cream and cakes. The southern part skims by the Skykomish River before the route slices east through the Methow Valley, nicknamed Washington's wild west.
Rim of the World, California
If this sounds like an overly dramatic name, you'll realize it's pretty well justified once you start this road trip through the Inland Empire. The Rim of the World Scenic Byway is so-named because it slices through the San Bernardino Mountains, opening up views over lakes and forests strewn with granite boulders. It ends near Big Bear Lake, a popular winter playground that's equally glorious in the other, quieter seasons. Take a look at the most beautiful byway in every state.
George Parks Highway, Alaska
You could drive long stretches of the George Parks Highway (or Parks Highway) and barely see another soul or vehicle. Which is, of course, a large part of its charm. The highway joins up the cities of Anchorage and Fairbanks, with 323 miles (520km) of awe-inspiring wilderness in between. It skims the eastern edge of Denali National Park and even cuts across a corner of the six-million-acre preserve. 
Peter Norbeck National Scenic Byway, South Dakota
It twists and loops over just 70 miles (113km) yet this Black Hills byway is the perfect introduction to South Dakota's breathtaking landscapes. The route is actually four interlacing roads including Needles Highway, where the drive takes you through narrow tunnels and below towering granite pinnacles. It also cuts through Custer State Park, where buffalo graze the fields, and passes Mount Rushmore and Crazy Horse Memorial. Discover the most beautiful state park in every state.
Rangeley Lakes National Scenic Byway, Maine
Pretty much all of Maine's coastline deserves the "scenic byway" tag. And this 35-mile (56km) route, which sweeps around Rangeley Lake before climbing into the Appalachian Mountains, is one of the loveliest of a very lovely lot. The views only get better as the road rises higher and a mosaic of sapphire lakes and ponds – including Mooselookmeguntic Lake – reveals itself.
Scenic Byway 12, Utah
At just under 123 miles (198km), this All-American Road cuts through some of the state's most spectacular scenery (and, clearly, it's up against some strong competition). Starting in Panguitch and unraveling east to Torrey, the road feels like it's always been here, curling past moon-gray mountains and ducking under peach-rock arches. Make a brief detour to see Escalante Petrified Forest, filled with fossilized trees.
Forrest Gump Road, Utah
Remember that bit in Forrest Gump where the eponymous character, having run for three years, decides he's finally had enough? Maybe he just wanted to enjoy these Utah views. You can visit the same spot on US-163, known as Forrest Gump Point, and you don't even have to run there. In fact, we'd advise you drive to take in the red sandstone buttes and mesas of Monument Valley without the risk of collapsing in a hot, tired heap. Here are 32 unusual things you'll find on a road trip through the USA.
Pacific Coast Highway, California
It's the classic, top-down, sunglasses on, sunny grin permanently plastered across your face road trip, and every weave and wiggle in this ocean-skimming route – also known as Highway 1 – is pretty ruddy gorgeous. Yet, somehow, Big Sur manages to dial up the drama even more. As the highway curls around this portion south of San Francisco, the cliffs feel closer, the sand creamier, the redwoods taller, and the water more intensely teal and turquoise. Don't miss our guide to California's Central Coast.
Source: Read Full Article