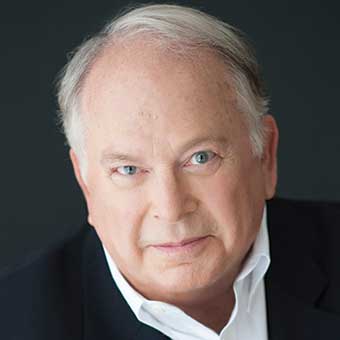 Two weeks ago, we left Jack and Diane frustrated as they went to great lengths to try to find the world's very best cruise line in Europe. Now, they have decided to do an easier search to find the best river company on Europe's waterways.
For this special trip, they want the best overall river cruise experience, and they trust their online investigative skills to find the best riverboat line in the luxury category. After all, they have good jobs, they have advanced degrees; they ought to be able to find the best brand out there on the Danube, the Seine or the Rhine.
They began over coffee on a Saturday morning, hoping to finish by lunch. How hard could this be? Only one product can really be the best.
A Google search for "best river cruise line" unearthed more than 80 million results. Not a great beginning; but very quickly they found that USA Today named the top lines: Viking River was No. 1 and Avalon was No. 2. To verify that information they went on the megasite Cruise Critic to find that AmaWaterways was No. 1 and Uniworld Boutique River Cruise Collection was No. 2. All of these lines looked great, but why were they getting four different brands? 
They found the Frommer's site and saw that Uniworld was the top pick followed by a new name: Scenic. Research showed it was an Australian company. Diane thought it sounded like fun.
Jack was now deep into his search, and he found an organization that produced the World Travel Awards. They picked the same line as the "leading" river cruise company in Europe for four of the past five years. It was a company called Douro Azul.
Jack and Diane needed a break. This was getting to be as frustrating as their recent ocean cruise search. They decided to walk over to the nearby Barnes & Noble. There they found a book by a British fellow named Douglas Ward that rated and evaluated each riverboat line in Europe. He claimed that AmaWaterways was No. 1. But wait: Wasn't he the fellow who had rated cruise ships in another book?
Back in their apartment, they returned to the computer and found a nicely laid out site called Dream Destinations that included side-by-side comparisons of each line. The two top-rated seemed to be AmaWaterways and Scenic. Now, perhaps, they were sort of narrowing their search. Could AmaWaterways be the consensus best choice?
For verification, they turned to the two top consumer travel magazines. If they agreed, then AmaWaterways it was. But soon more confusion as Conde Nast Traveler's Readers' Choice poll identified Viking as the top line with Tauck in second place. Travel & Leisure readers named Uniworld the best in Europe with Tauck again the runner-up. Who was this Tauck? 
They returned to the internet, where they stumbled on the river cruise ratings site that I edit. Our site rates Crystal as the best overall riverboat product in Europe — and not by a narrow margin.
That was it. They decided that the internet was only confusing them. As consumers, they felt betrayed and inundated with false information. Who could they believe? What kind of industry makes it impossible for the consumer to find the best product by category? The awards and the accolades struck them as shady. 
The last I heard, Jack and Diane were planning to rent their own boat on the Seine. They decided to let the name of the overall best riverboat line in Europe remain an enigma. 
Source: Read Full Article