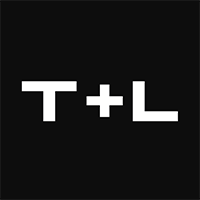 If anybody knows New York City, it's Lin-Manuel Miranda. The celebrated composer, lyricist, and actor grew up in northern Manhattan's Inwood neighborhood with his Puerto Rican parents. If you follow Miranda (or keep up with pop culture), you'll recognize that New York City is a current that runs through his work. "In the Heights" tells the story of Washington Heights, "where the coffee from the corner bodega is light and sweet, the windows are always open, and the breeze carries the rhythm of three generations of music." And "Hamilton," well, is quick to let us know that NYC is, without a doubt, "the greatest city in the world." 
But it takes more than reputation alone to keep a city as dynamic and diverse as New York running. The backbone is its people, and with that, the small businesses across all five boroughs that are there for us every single day — from the flower shop that delivered tulips to your mom on Mother's Day when you were a kid and roses to your partner years later for Valentine's Day to the pet store that's been there from your childhood pooch to your quarantine pup.
And whether or not you live in New York City, Miranda wants you to celebrate your favorite local spots with American Express for Small Business Saturday on Nov. 28 — and the rest of the year. Travel + Leisure recently caught up with the Emmy, Grammy, and Tony Award winner to talk about where and what to explore in NYC, ways to shop small during the pandemic, and the future of Broadway.   
Travel + Leisure: Why did you decide to help promote Small Business Saturday?
Lin-Manuel Miranda: "I'm not a big sponsorship guy. The only sponsorship relationship I have is with Amex, and one of the largest reasons was because of Small Business Saturday and their efforts to promote that. My first musical, "In the Heights," is literally about a bunch of small businesses on a city block. I had the good fortune of growing up in a neighborhood in northern Manhattan that felt like the neighborhood in Puerto Rico that my dad left behind when he came to New York. My grandmother who lived with us could go to her local businesses and be understood and cared for in a totally different way."
And in a place as big as New York, it's such a great feeling to have that community in small businesses, right?
"As a new Yorker, you really know you've made it when your local guy knows what you're going to order when you walk into the store. I like being a regular in places. I am a regular at my local bodega and local sandwich place to the point where that's how I feel like I've truly arrived as a New Yorker."
Video: Sisters transform community with 'Be Kind' signs (TODAY)

John Michael Higgins talks about 'Saved By the Bell' reboot

TODAY


Mom's viral photo after crash shows why kids' car seats are so important

TODAY


Jennifer Lopez talks about life under quarantine and 'World of Dance'

TODAY


'Saved by the Bell' star Mitchell Hoog talks working with cast from reboot

TODAY


Tiny owl rescued from Rockefeller Center Christmas tree

TODAY


Last-minute Thanksgiving side dishes: Stuffing, Brussels sprouts salad

TODAY


John Michael Higgins talks about 'Saved By the Bell' reboot
Actor John Michael Higgins joins Hoda and Jenna to talk about filming the reboot of the hit 90's show "Saved By the Bell." He also hosts a special Thanksgiving-themed game of "America Says" for the co-hosts.


TODAY



Mom's viral photo after crash shows why kids' car seats are so important
Pennsylvania mom Jenna Casado Rabberman was driving her kids home from preschool when another car ran a light and struck hers. The dramatic photo she posted of her unharmed kids' safety seats in front of her mangled Honda has gone viral.


TODAY



Jennifer Lopez talks about life under quarantine and 'World of Dance'
Actress and music icon Jennifer Lopez joins TODAY from her home to talk about life under quarantine, her postponed wedding plans with Alex Rodriguez ("I'm kind of heartbroken") and the new season of "World of Dance," which was filmed before the pandemic. She also shares part of a Mother's Day video honoring her mom, Lupe.


TODAY

How can people in New York and beyond support small businesses right now, especially during the pandemic?
"I think this time is more important than ever to support local businesses, and it's tough, right? The internet exists and it can be very easy to go to a one-click giant chain. But if you click two more times, I promise you, you can find your local bookstore, a local store, or someplace in your neighborhood that has…your holiday [and] dining needs. With one extra click, you can shop local in this time of COVID, whether that's curbside pickup or online shopping."
New York has such a long list of must-see attractions that it's easy for people to never go beyond what the guidebooks say. Tell us about your neighborhood of Washington Heights.
"My heart was broken this last weekend when I opened the new Miles Morales video game on PS5. I love those video games and I love Spider-Man. Their version of Manhattan ends in Harlem, and that's been my reality as long as I've been alive. It's like the tourism stuff never includes anything north of 125th Street. Yet I know I grew up in one of the…most beautiful and dramatic landscapes that Manhattan has to offer. I grew up across the street from the last natural parklands on the island, which is inside of Inwood Hill Park."
What else should people do in Washington Heights? 
"So, we have these incredible parks, we have [the] incredible Cloisters on 190th Street. We also have the insane beauty of the George Washington Bridge on 175th Street. And then we have local businesses, mostly immigrant-owned — first generation, second generation — as far as the eye can see. I remember panicking when the first chain coffee place came to 181st Street, now almost 20 years ago, but my neighborhood has held on to its identity. It's still an immigrant, pan-Latino neighborhood that really is defined by the local businesses. I mean, we're the highest point in Manhattan. I just think it's the most beautiful part of the city — and I am very biased in saying that."
Another huge part of NYC is Broadway. How are you feeling with it still shut down?
"You're catching me on a weird day because I'm directing my first movie and we actually shot in Shubert Alley today. I got to go inside the Booth Theatre — that was one of our holding areas — where a year ago I was performing in a show. One of the other holdings was the Majestic Theatre, where The Phantom of the Opera had been playing uninterrupted for over 30 years — literally three quarters of my life. So, I am reeled from seeing this thing that I thought would never stop on a hiatus, because of the ripple effect that [it] has, not just [on] the performers and the shows you love, but also the restaurant around the corner from the show you love and the bar you go to after the show you love and the front-of-house staff and the seamstresses."
As an insider, do you have any idea when Broadway might open back up?
"I am really optimistic about the appetite for theater, and I'm just like everybody else — I'm just waiting for the day. I have no problem wearing a mask and going and seeing a show…and sitting two seats apart from my fellow theatergoers. I'll do what it takes, so we can safely return and go back to the goal of live theater. And I think a lot of people feel the same way."
Tanner Saunders is the Associate Digital Editor of Travel + Leisure. He's the son of a small business owner. Follow him on Instagram @tizanner.
Source: Read Full Article