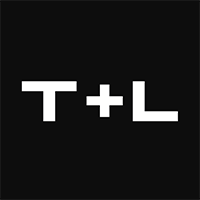 If there's one thing healthcare workers will tell you they need nowadays, it's a chance to relax, refresh, and recharge — and that's exactly what the U.S. Virgin Islands is hoping to give them. 
The U.S. Virgin Islands is launching a contest to give six healthcare workers from the U.S. or U.S. Virgin Islands a beach escape. Each winner will receive three nights at a U.S. Virgin Islands hotel for themselves and their families, $500 for airline travel for each person, and ground transportation. Local residents in the U.S. Virgin Islands are eligible, though they'll be competing for a staycation with a special, yet-to-be-disclosed extra excursion. 
To nominate a healthcare worker, upload a short video describing them and the reasons you believe they should win a U.S. Virgin Islands getaway. Keep your video under 60 seconds and avoid using logos or anything that might be copyright protected, like music or movie clips. 
Entries will be judged by tourism and healthcare professionals in the U.S. Virgin Islands. One winner will be announced each month starting in December. Food, beverages, tips, and any applicable taxes are not included in the prize. 
The U.S. Virgin Islands has reported nearly 1,700 COVID-19 cases and 23 deaths, a small fraction of the more than 15 million COVID-19 cases and 286,000 deaths reported in the U.S. 
Visitors to the U.S. Virgin Islands are required to test negative for COVID-19 within five days of their trip or provide proof of a positive COVID-19 antibody test taken within four months of travel. 
Meena Thiruvengadam is a Travel + Leisure contributor who has visited 50 countries on six continents and 47 U.S. states. She loves historic plaques, wandering new streets, and walking on beaches. Find her on Twitter and Instagram.
Source: Read Full Article