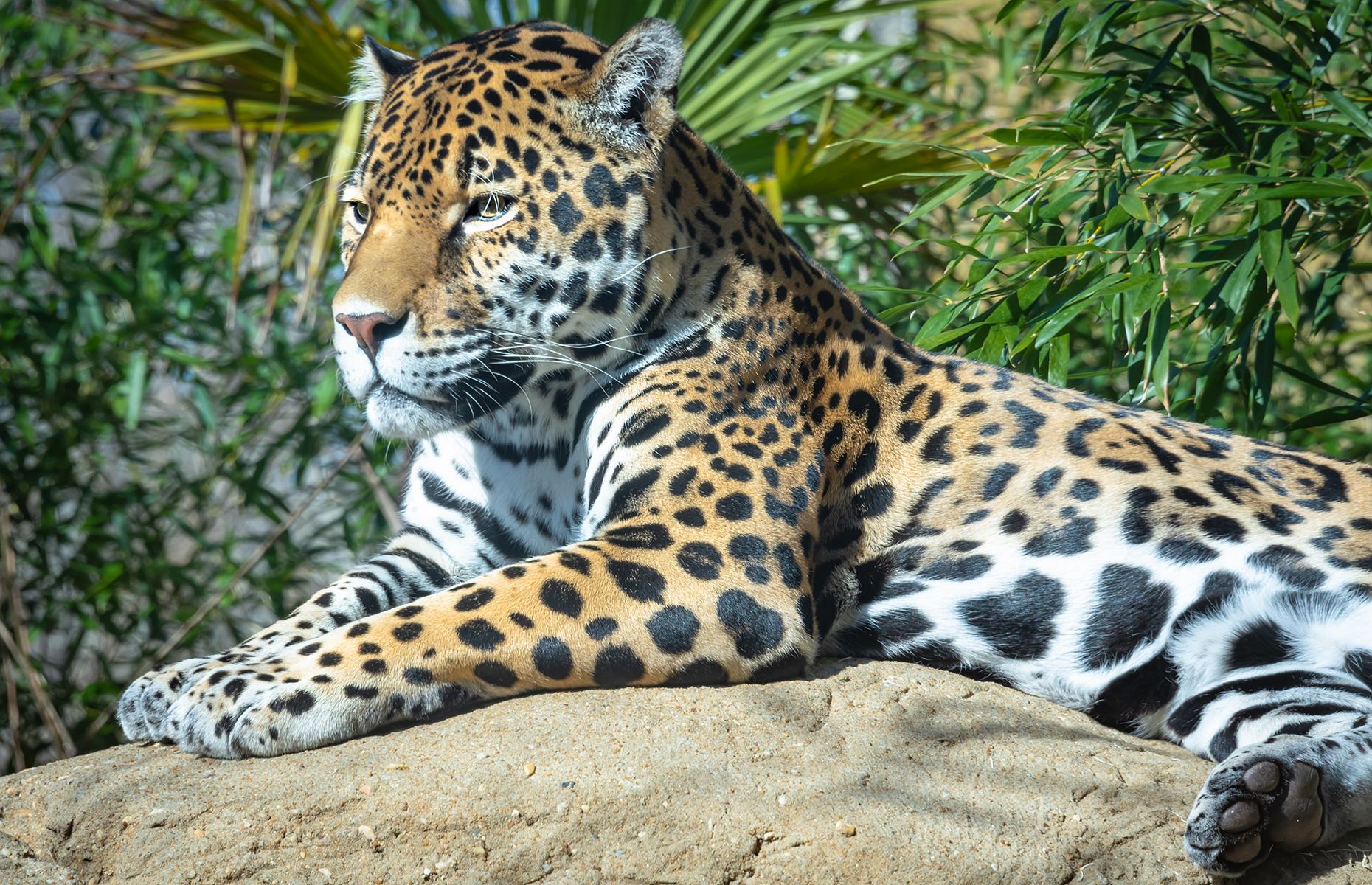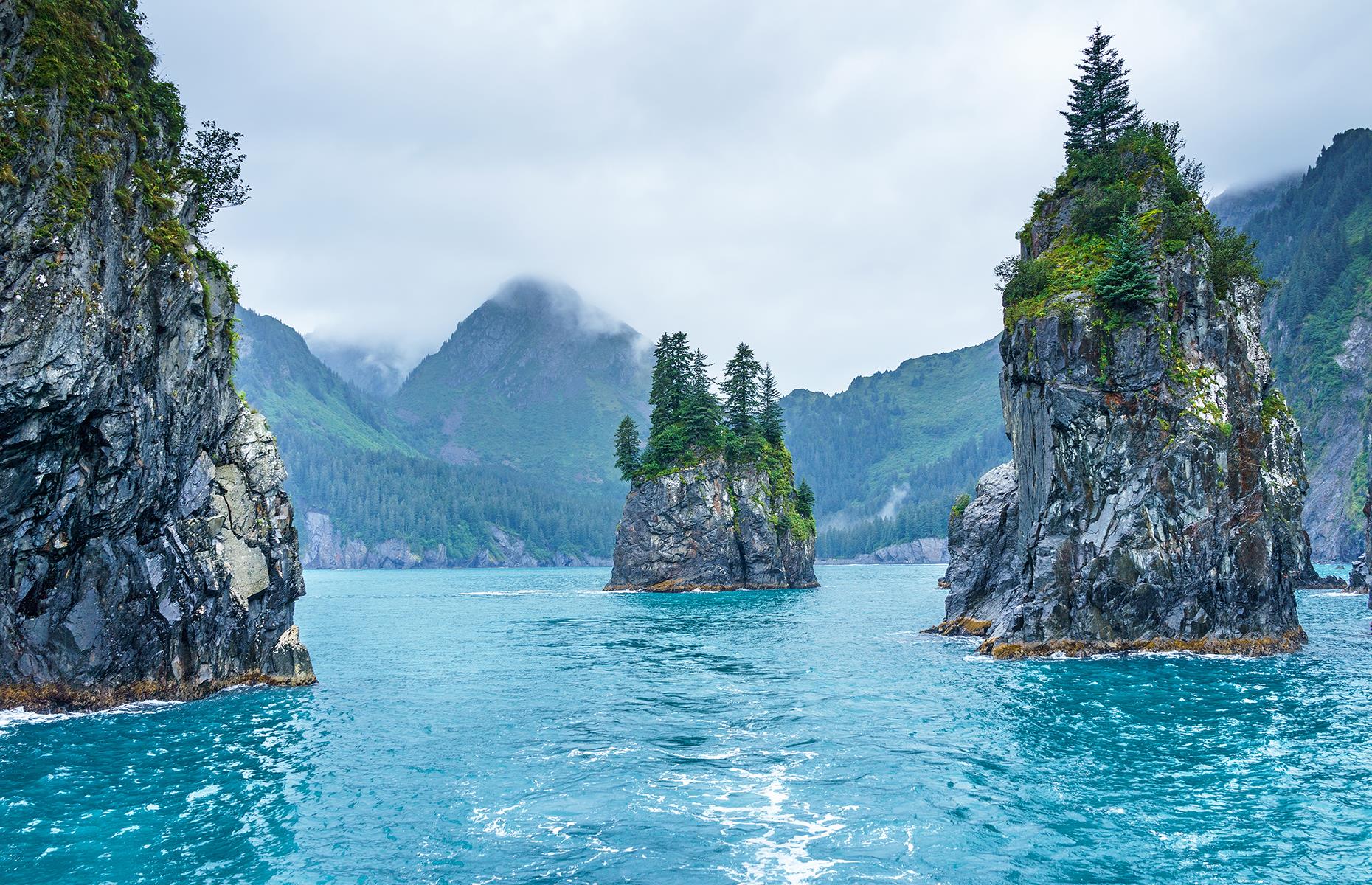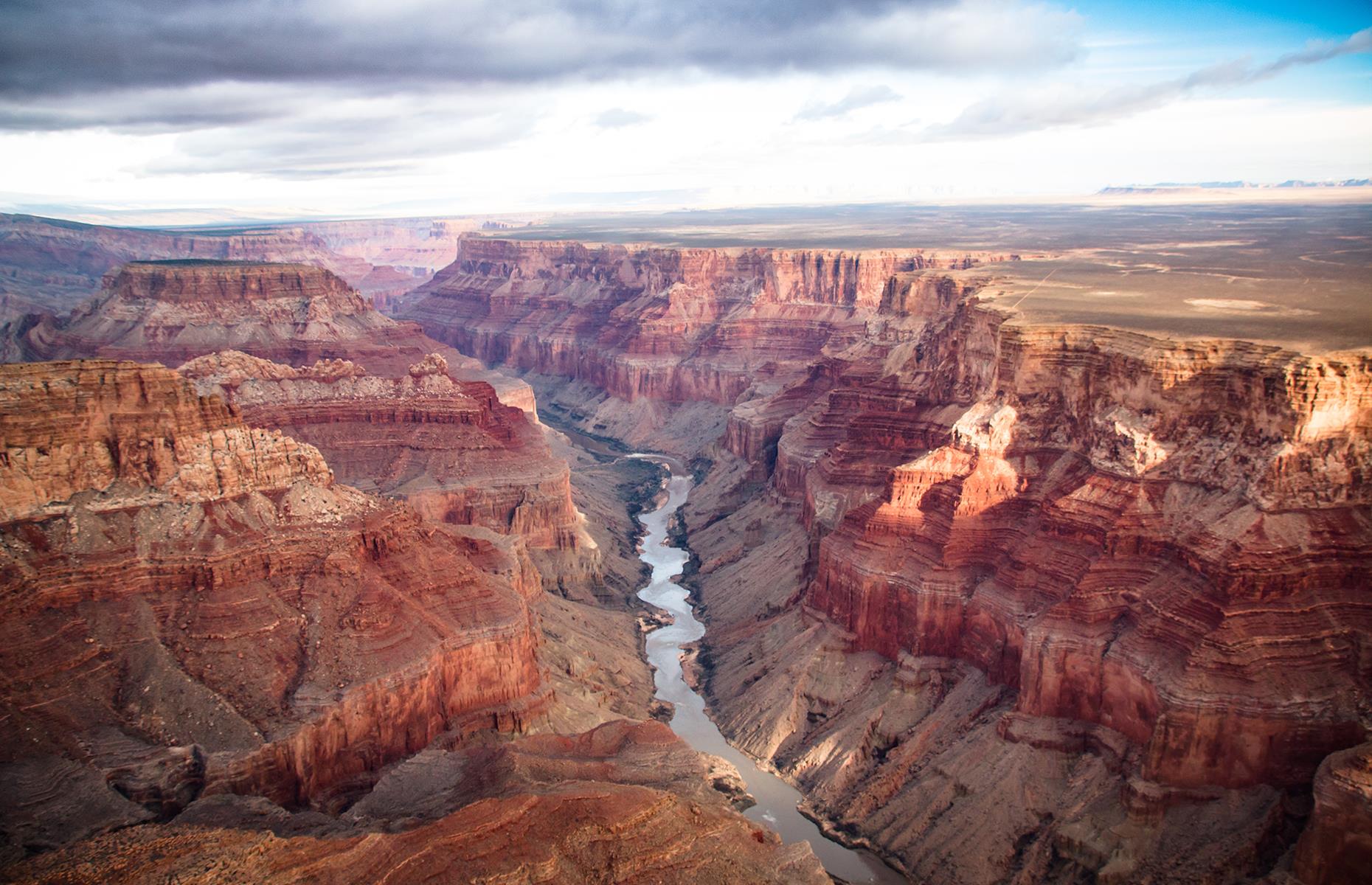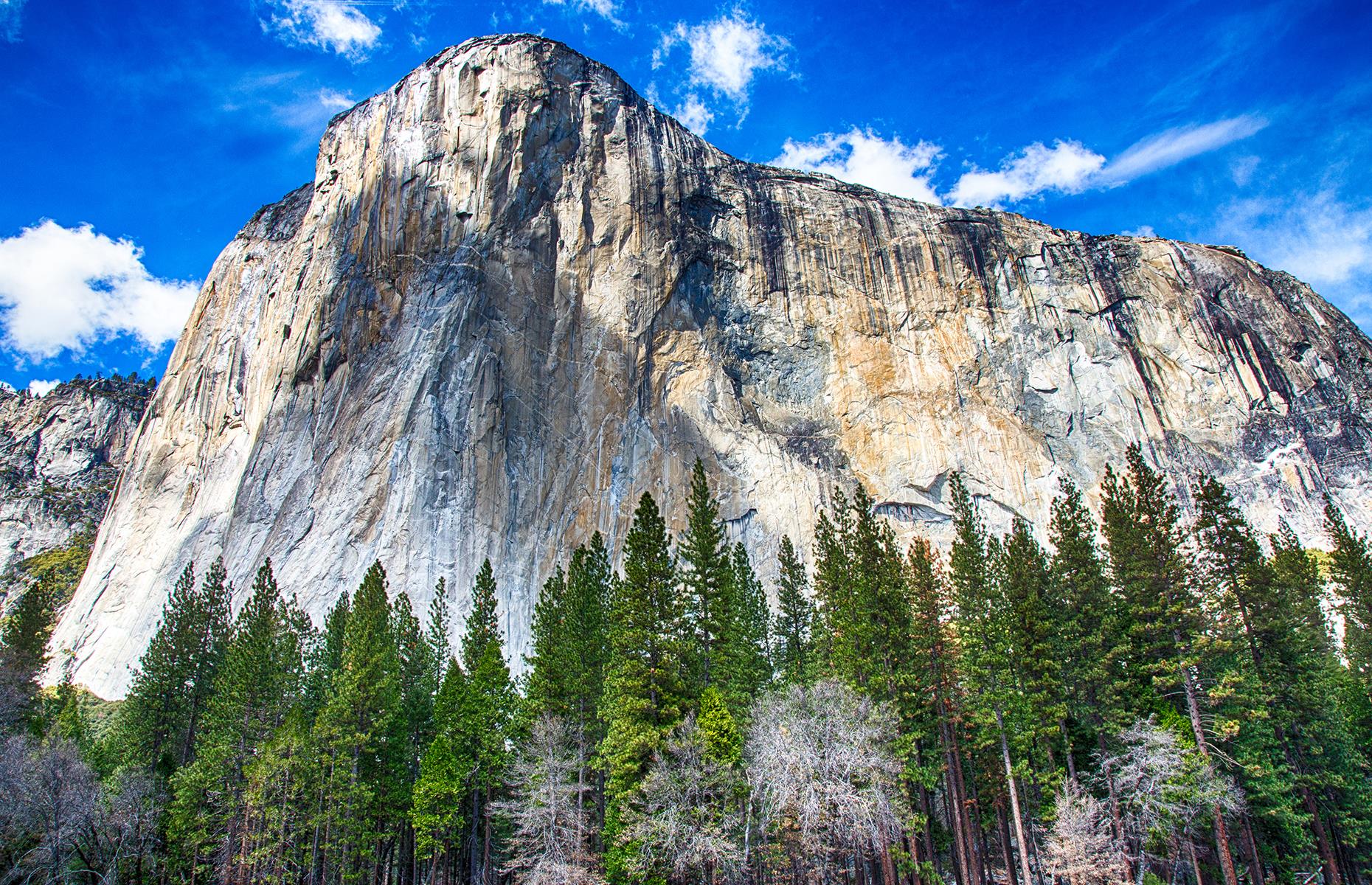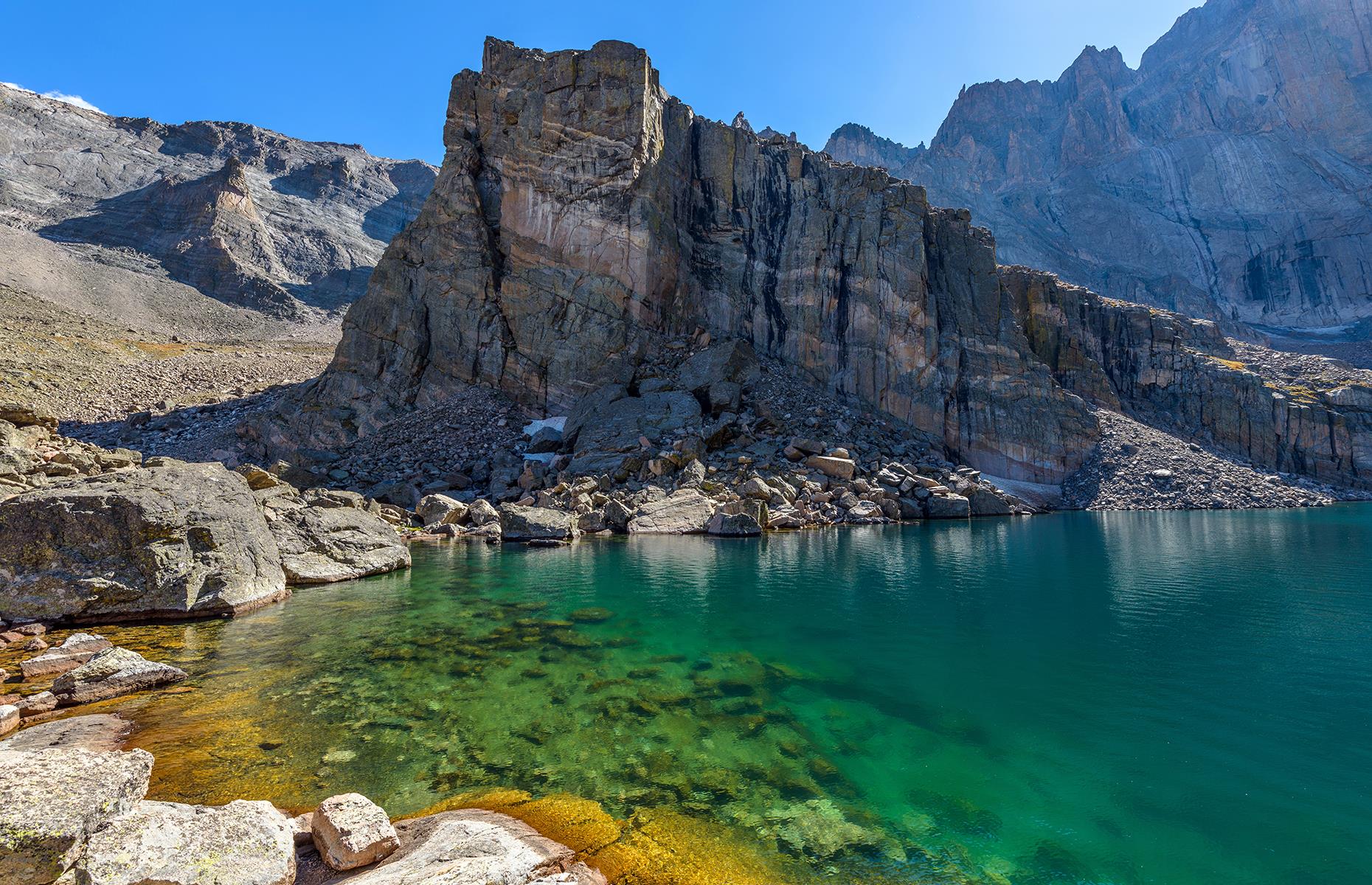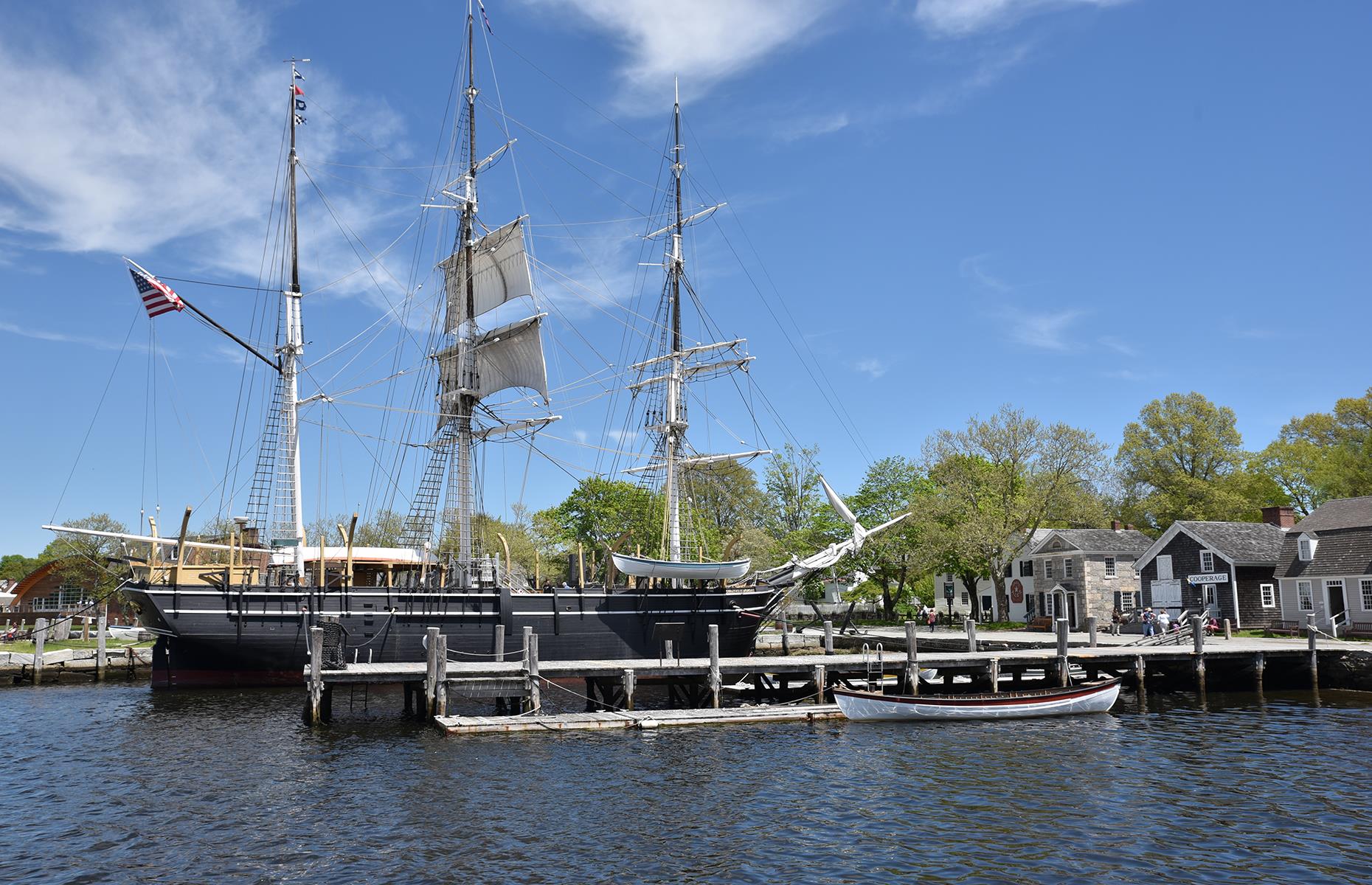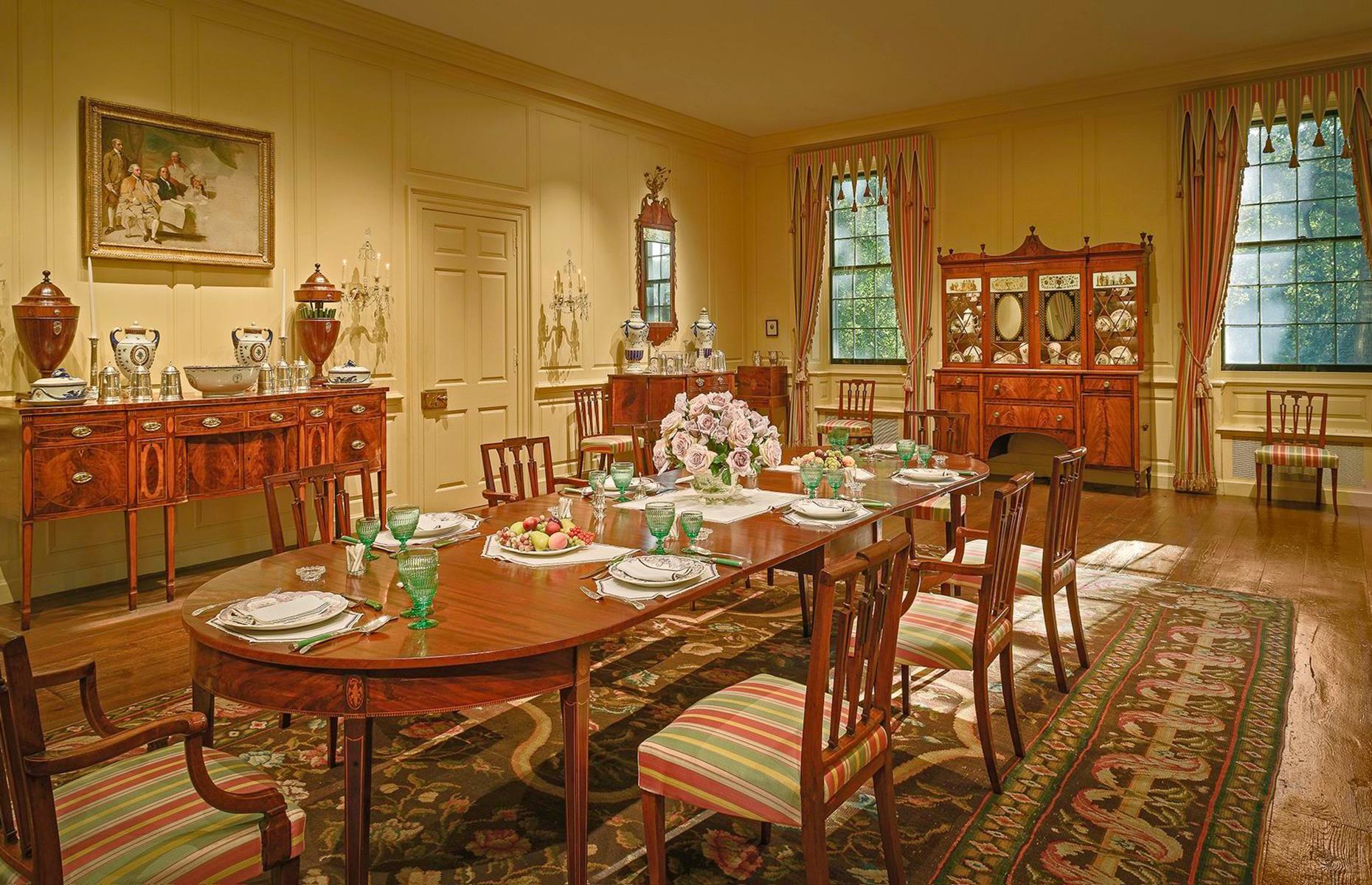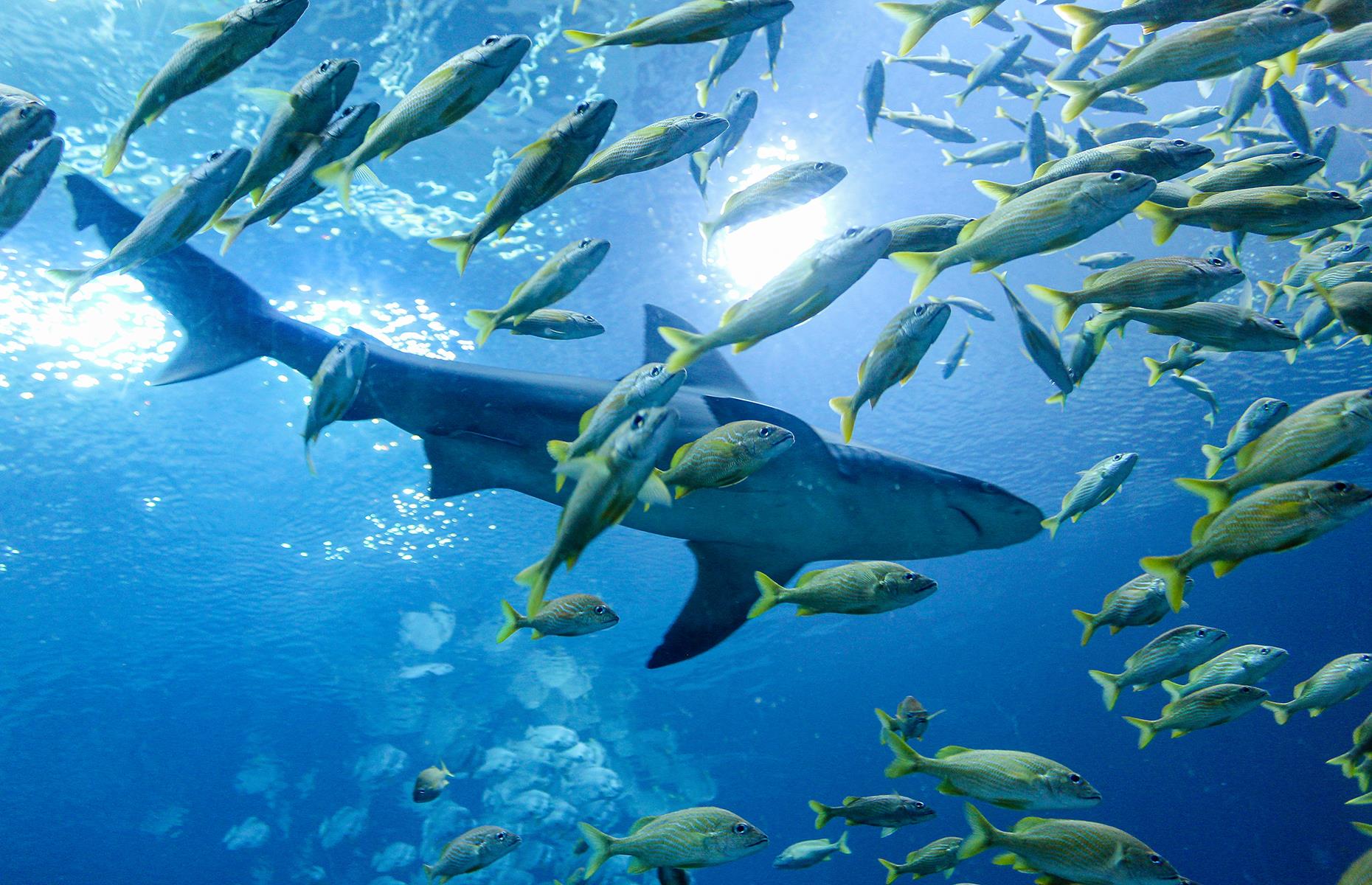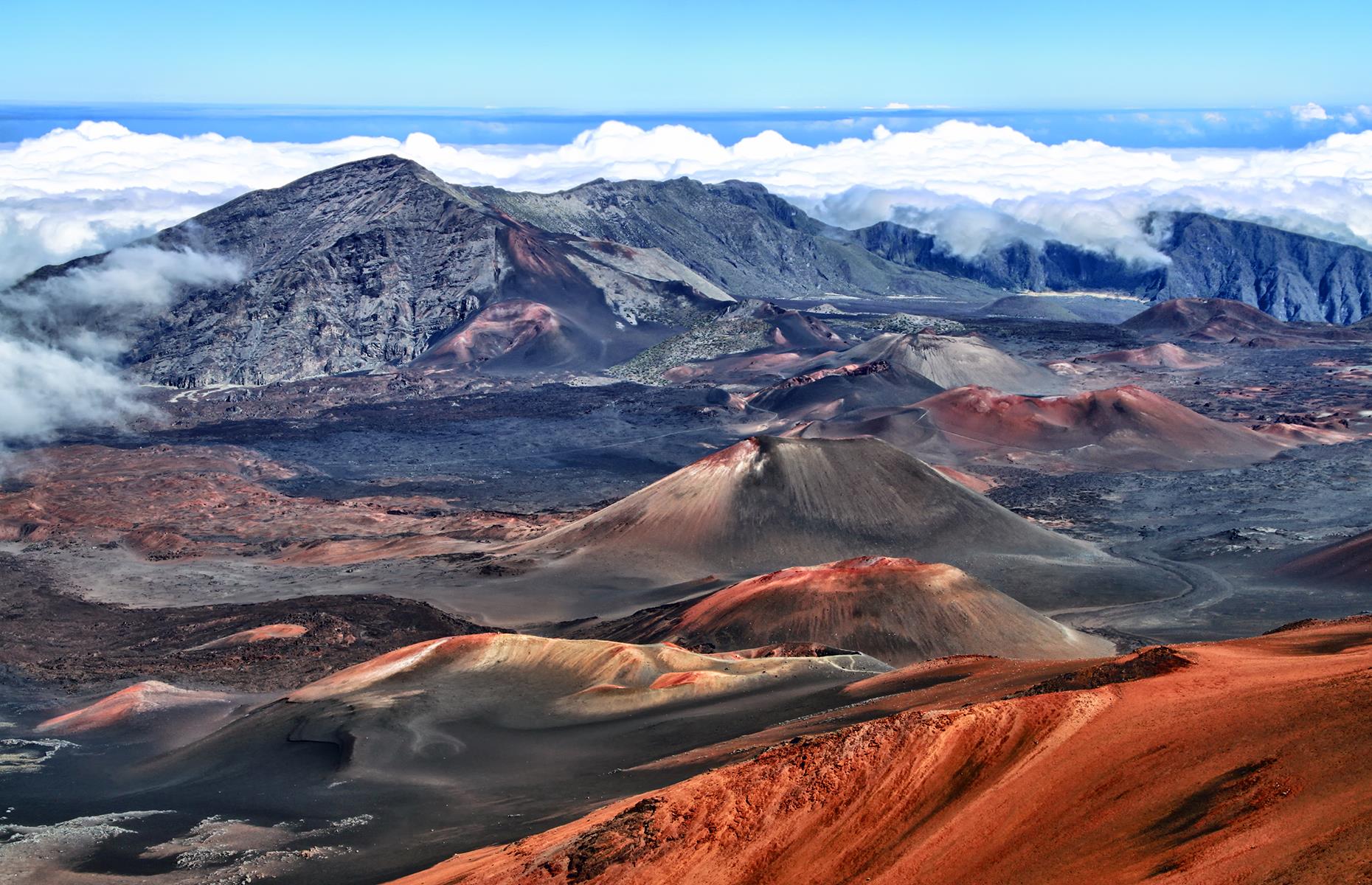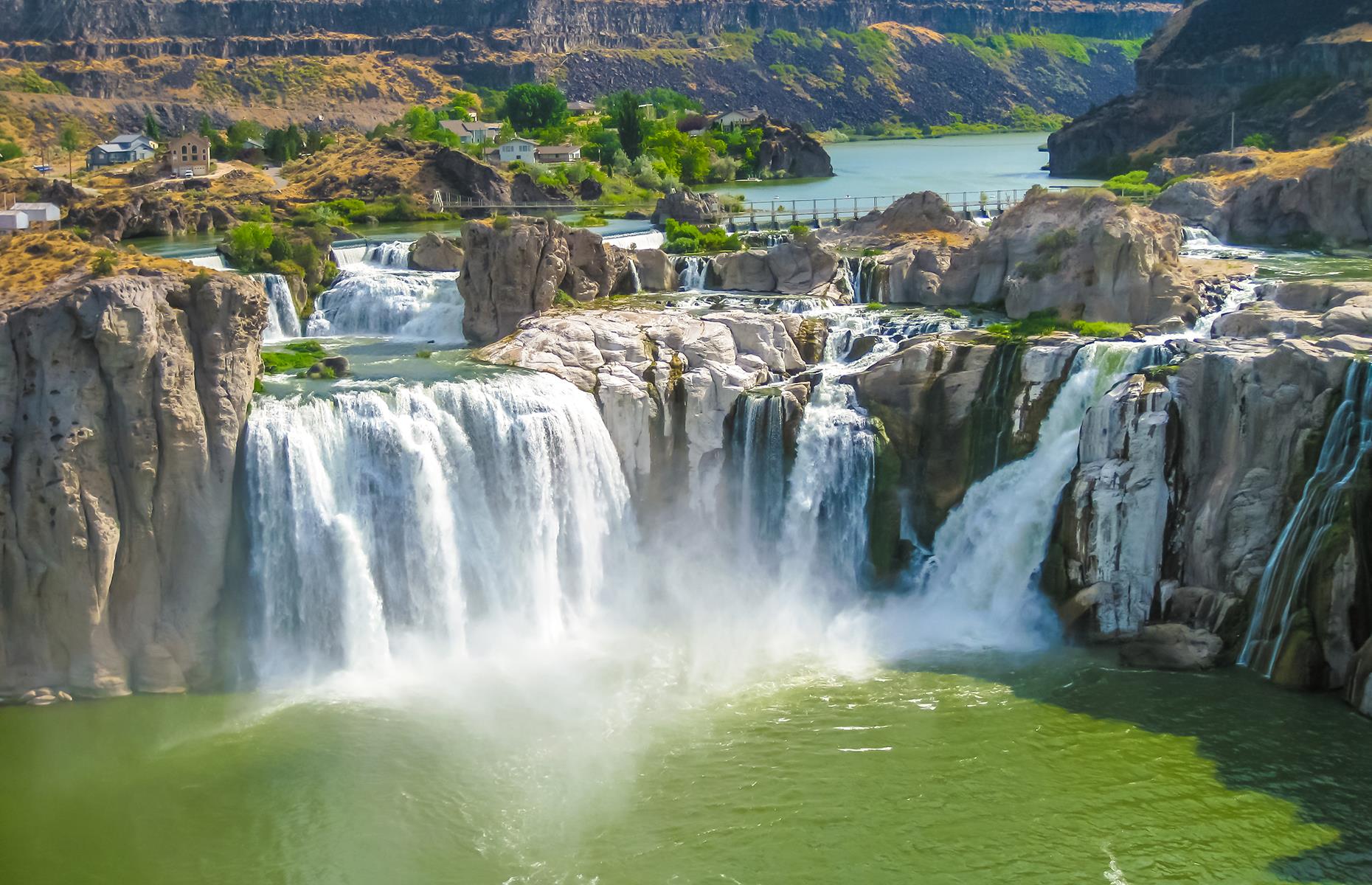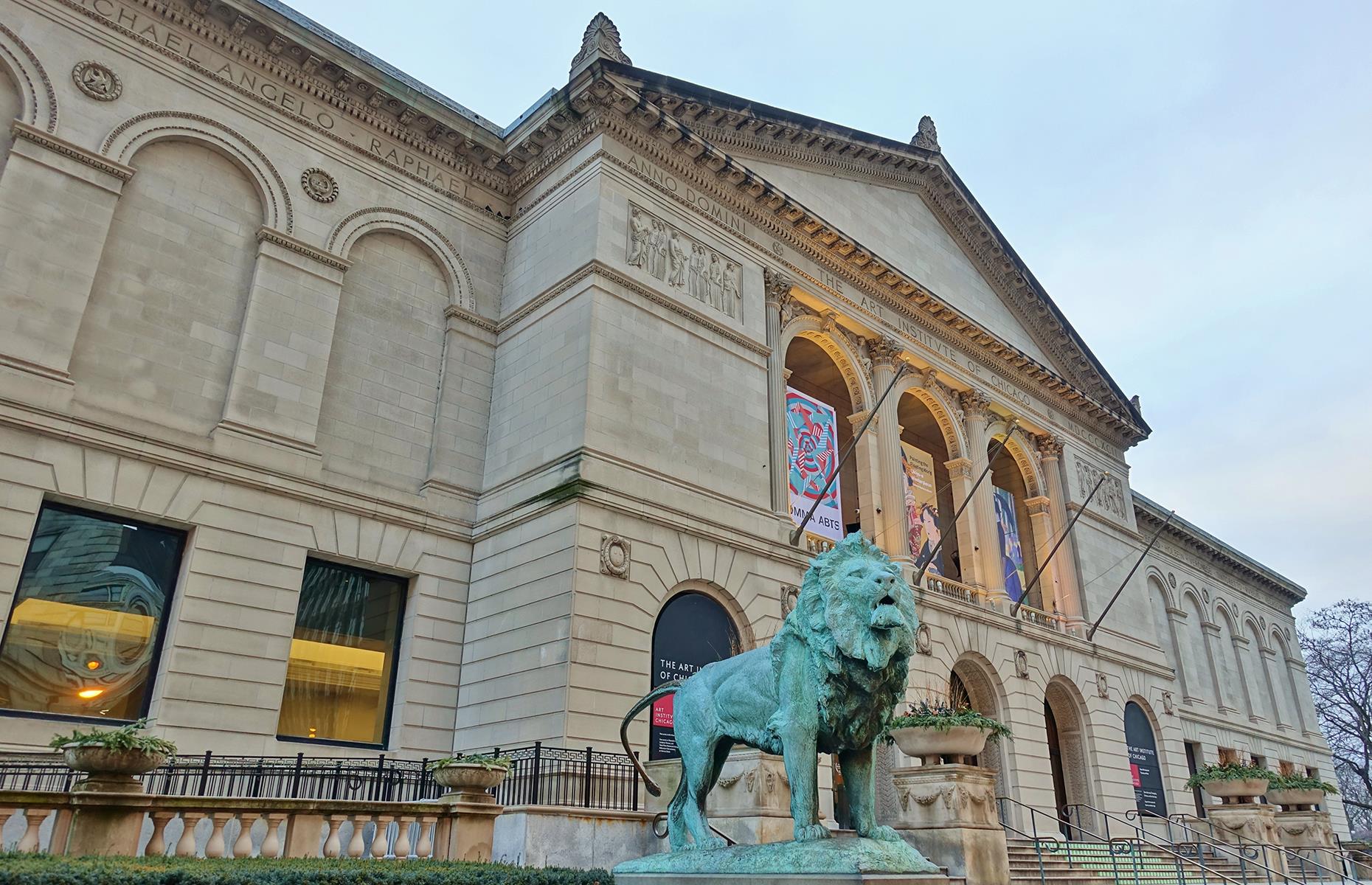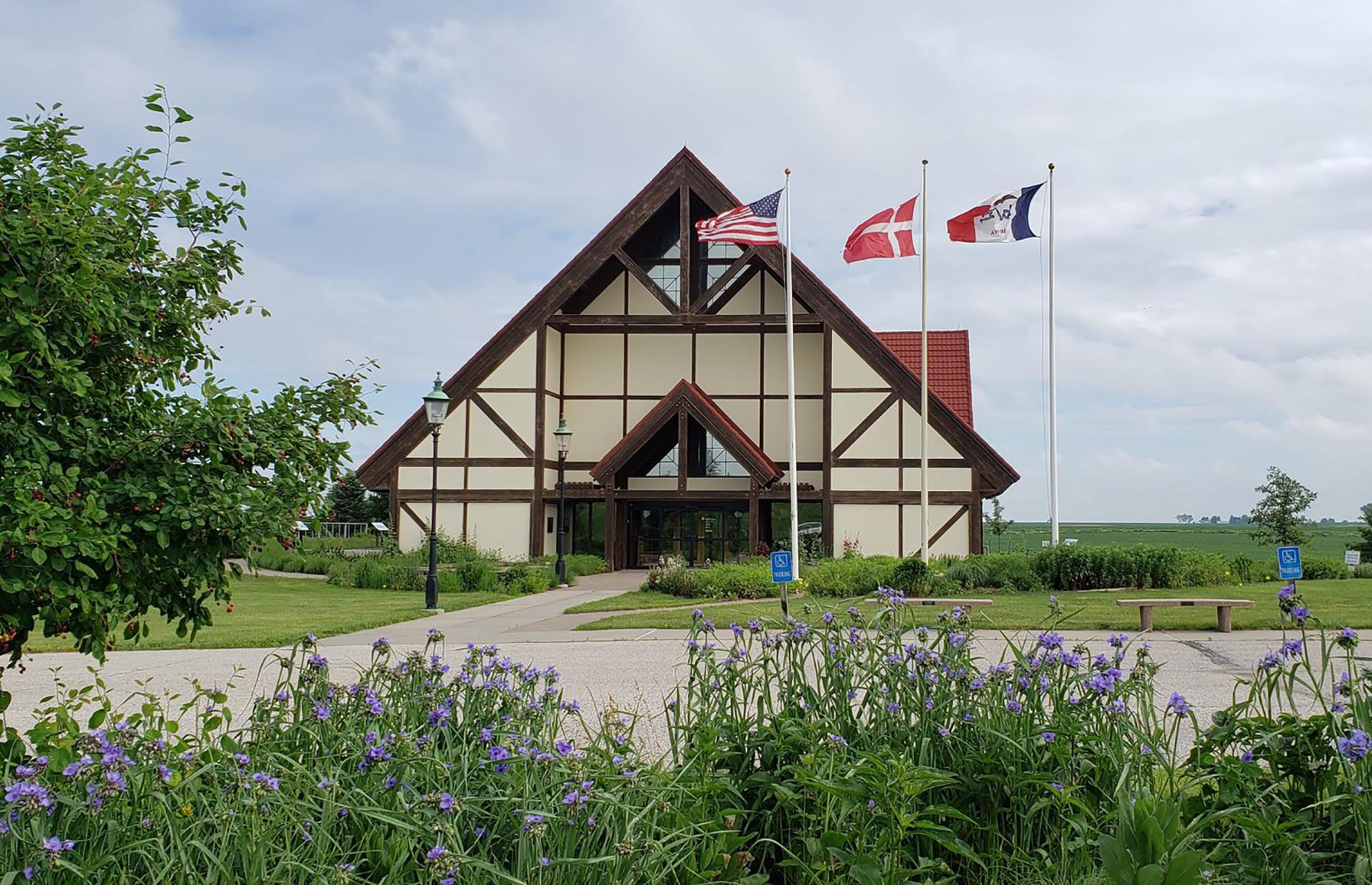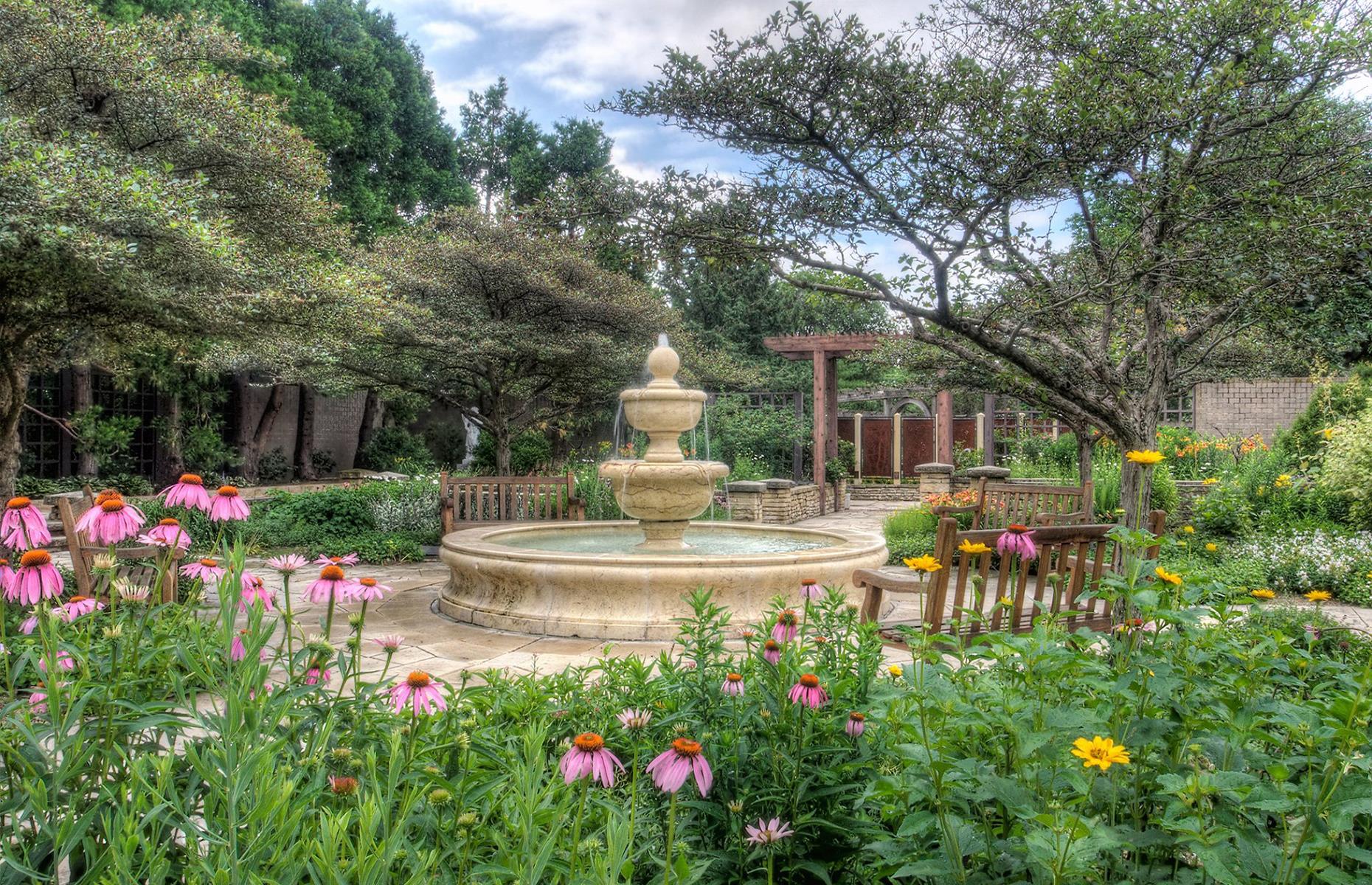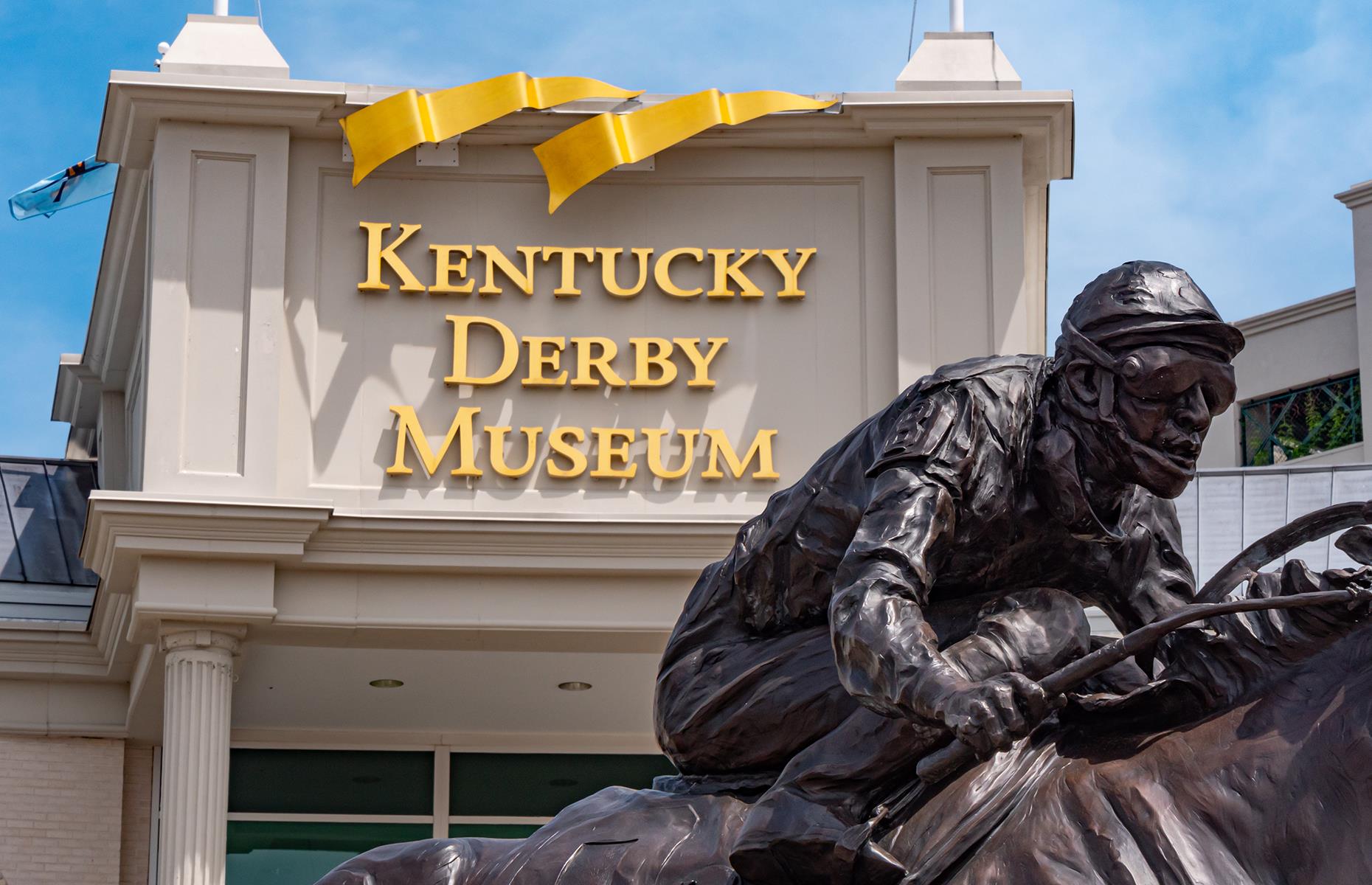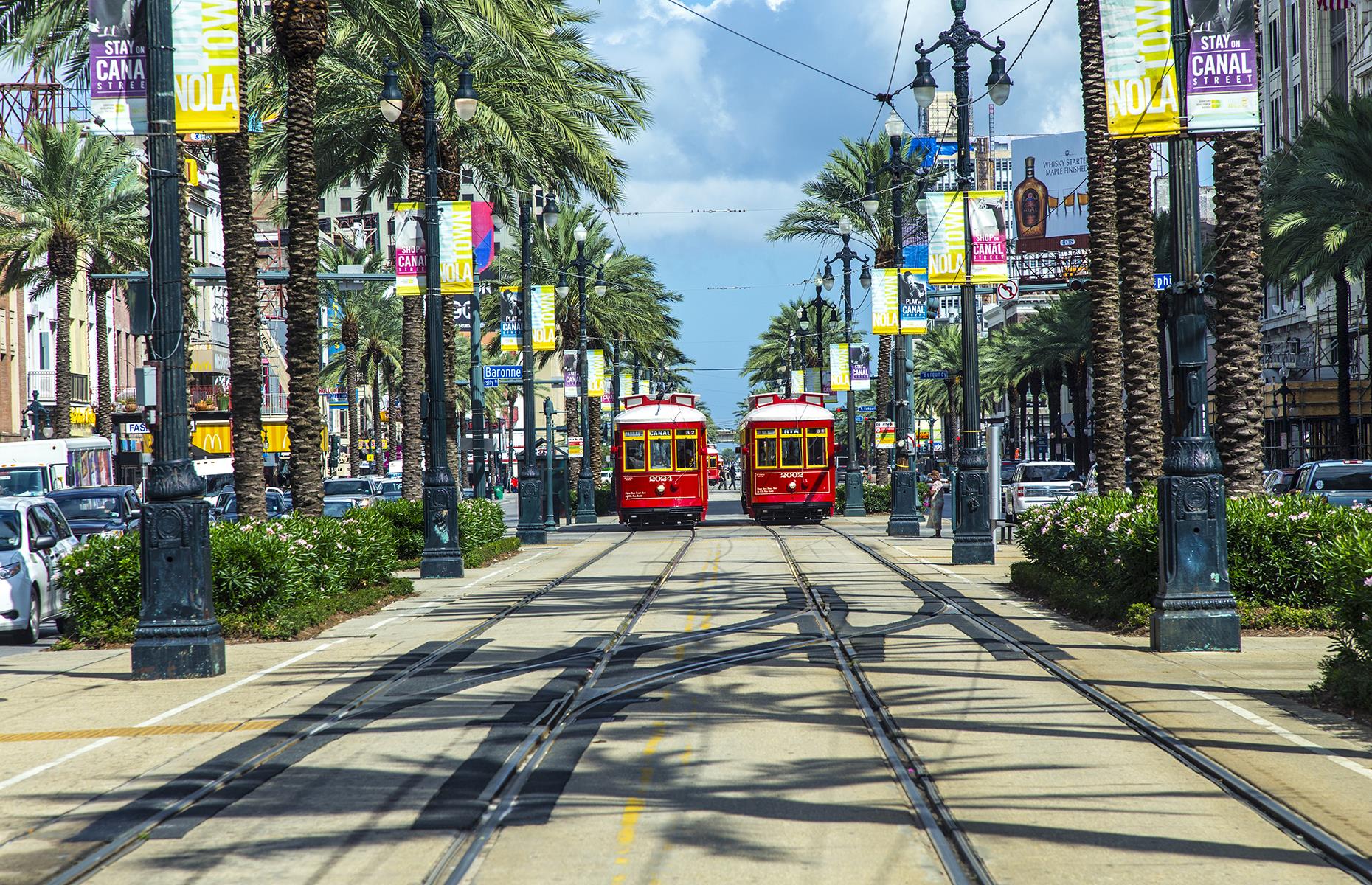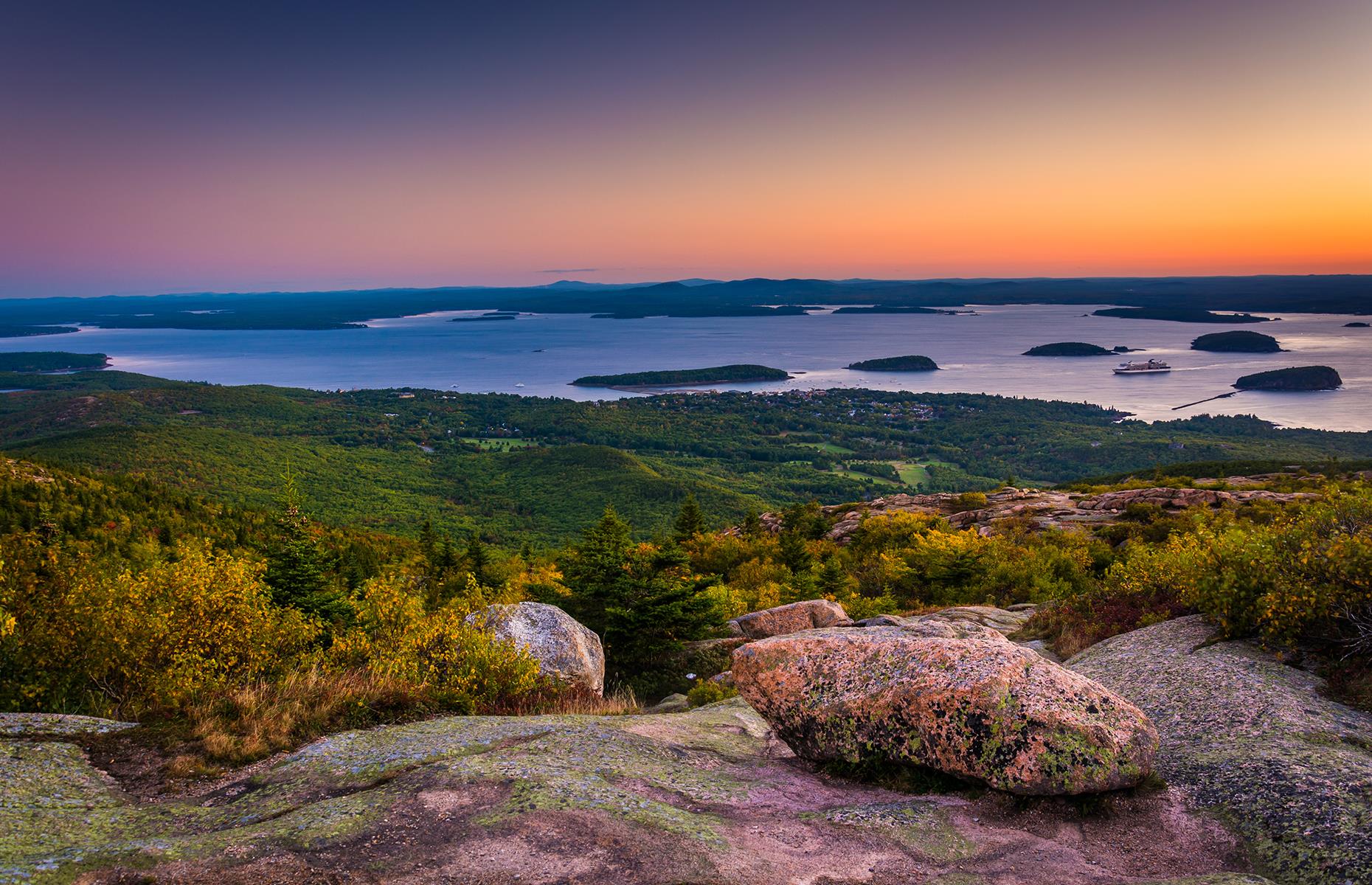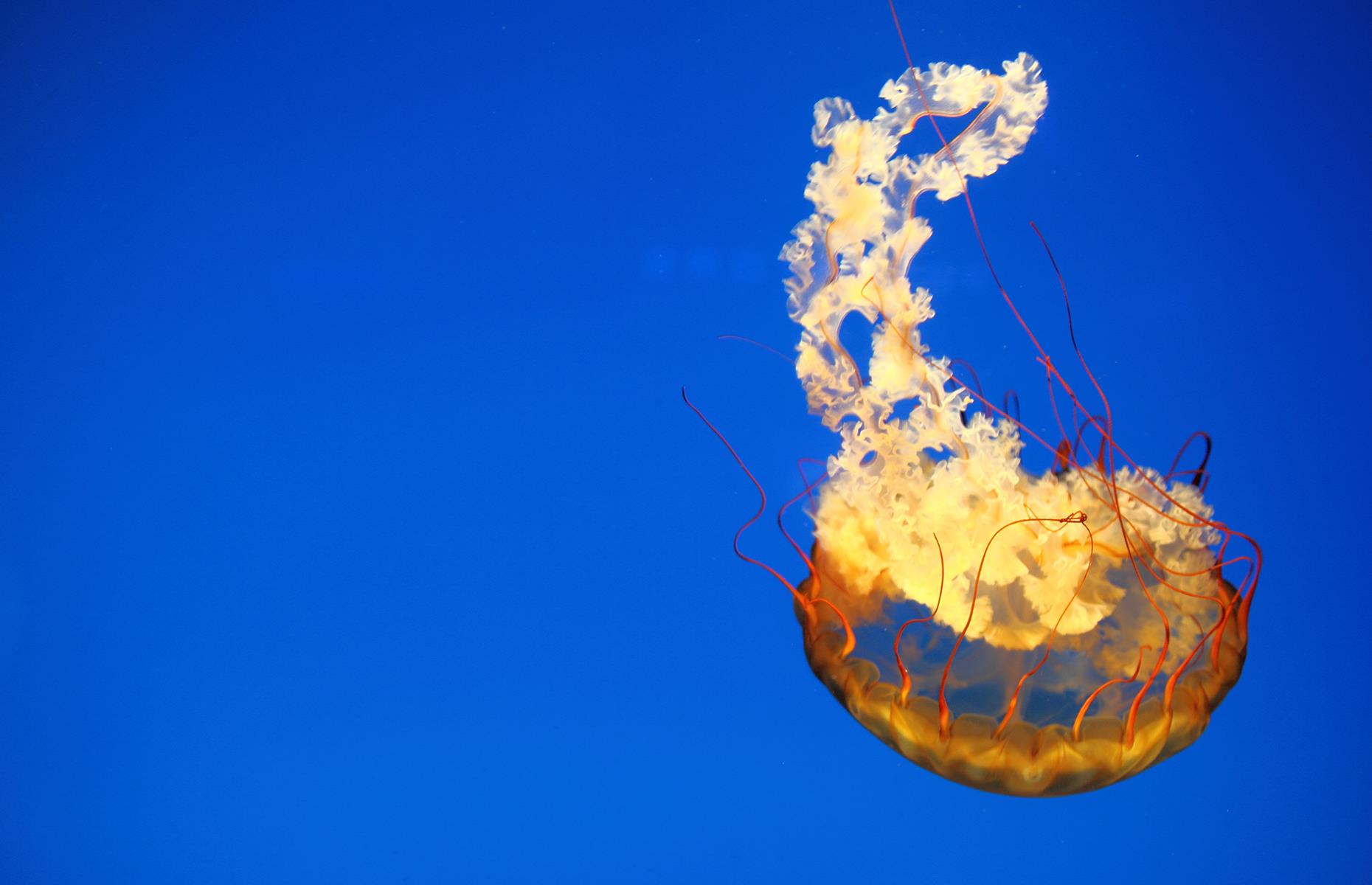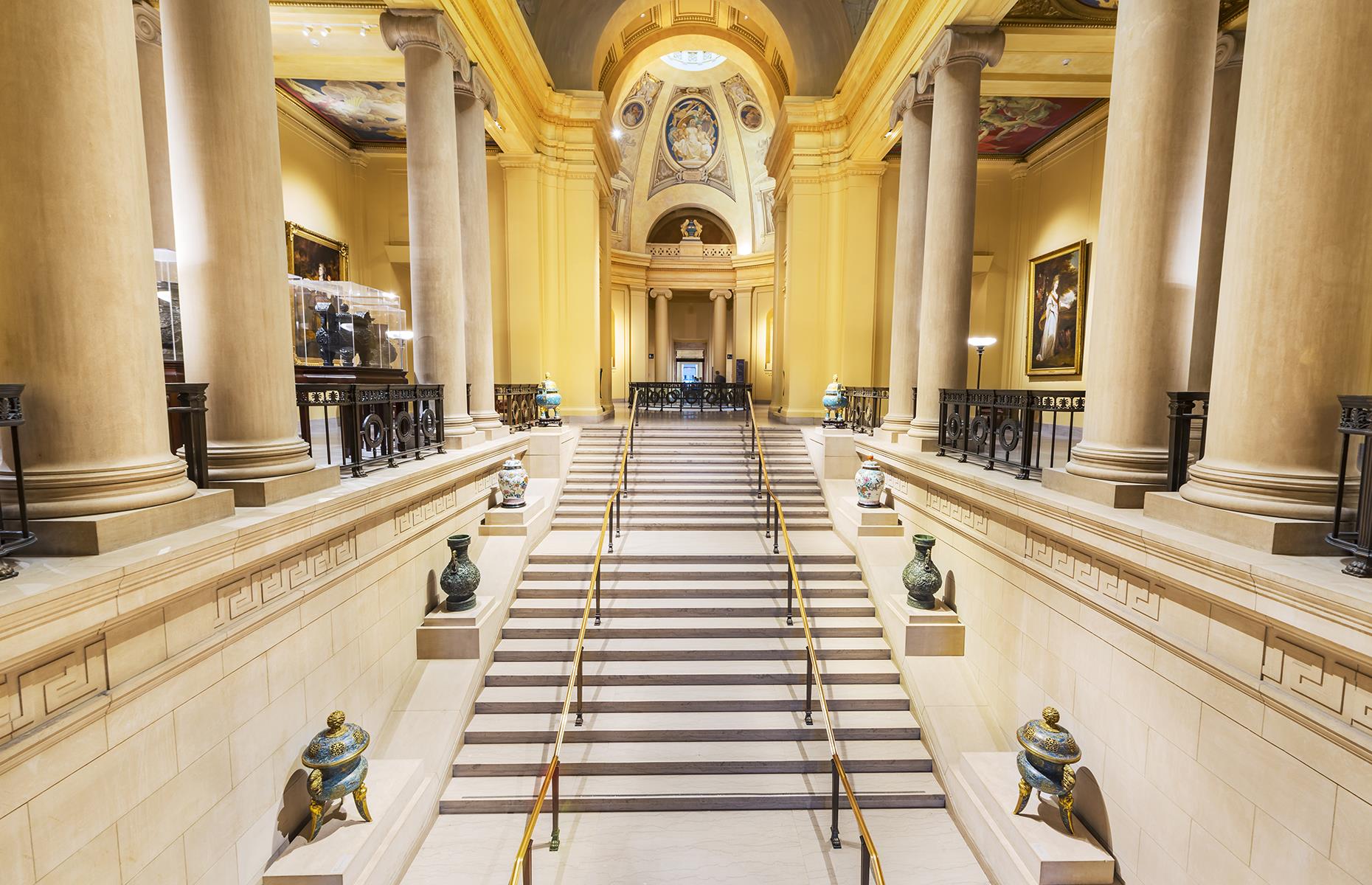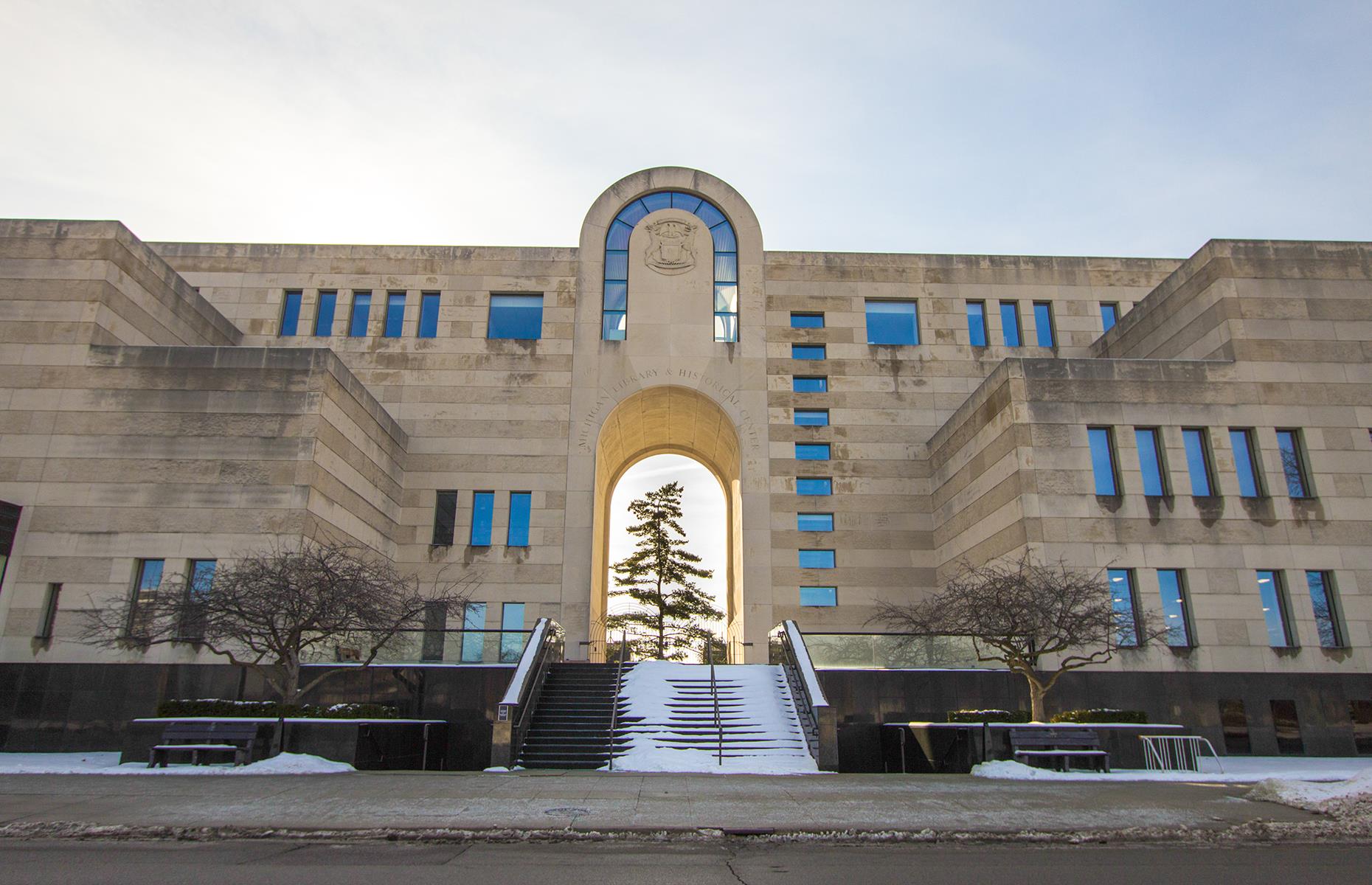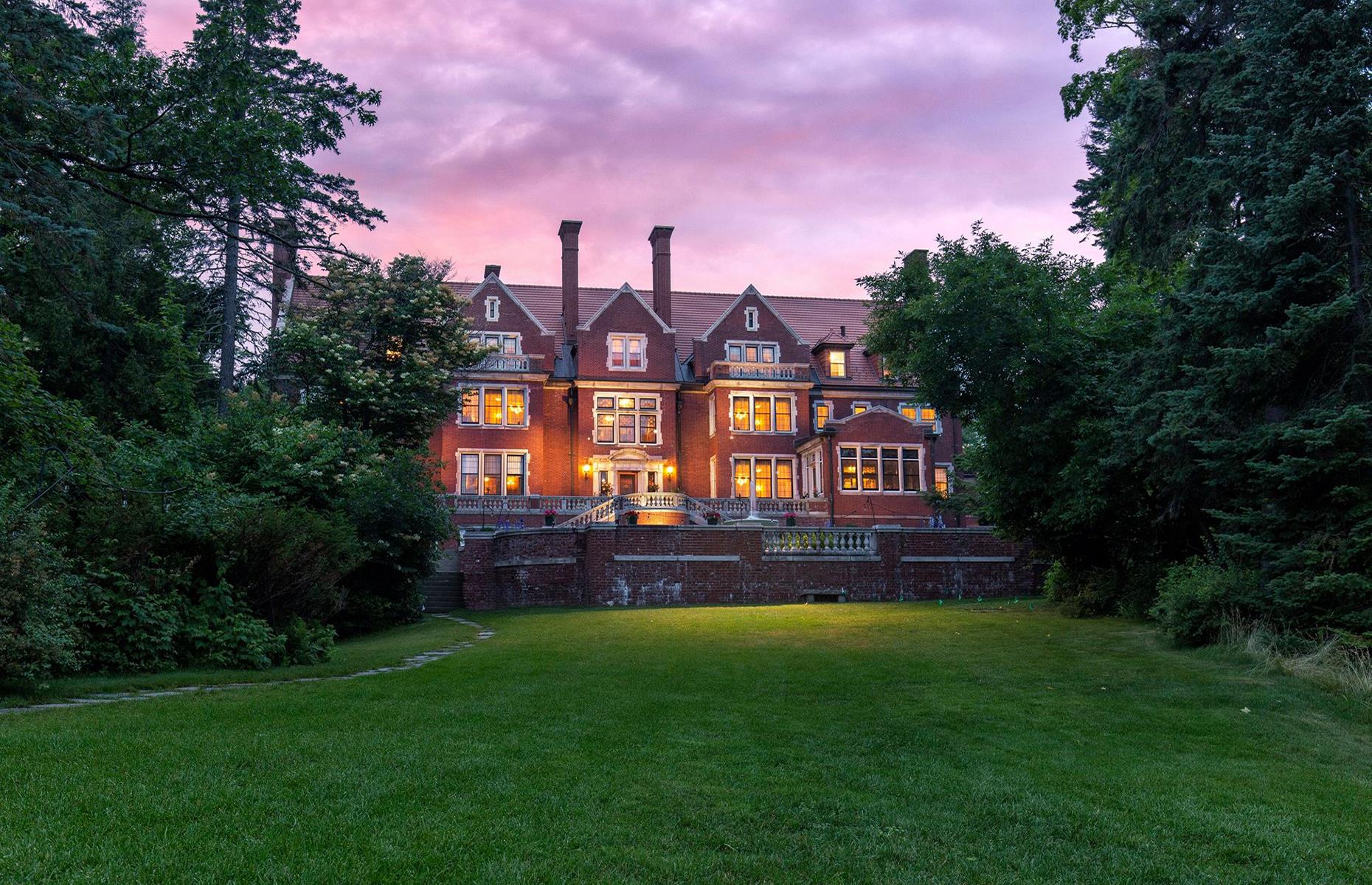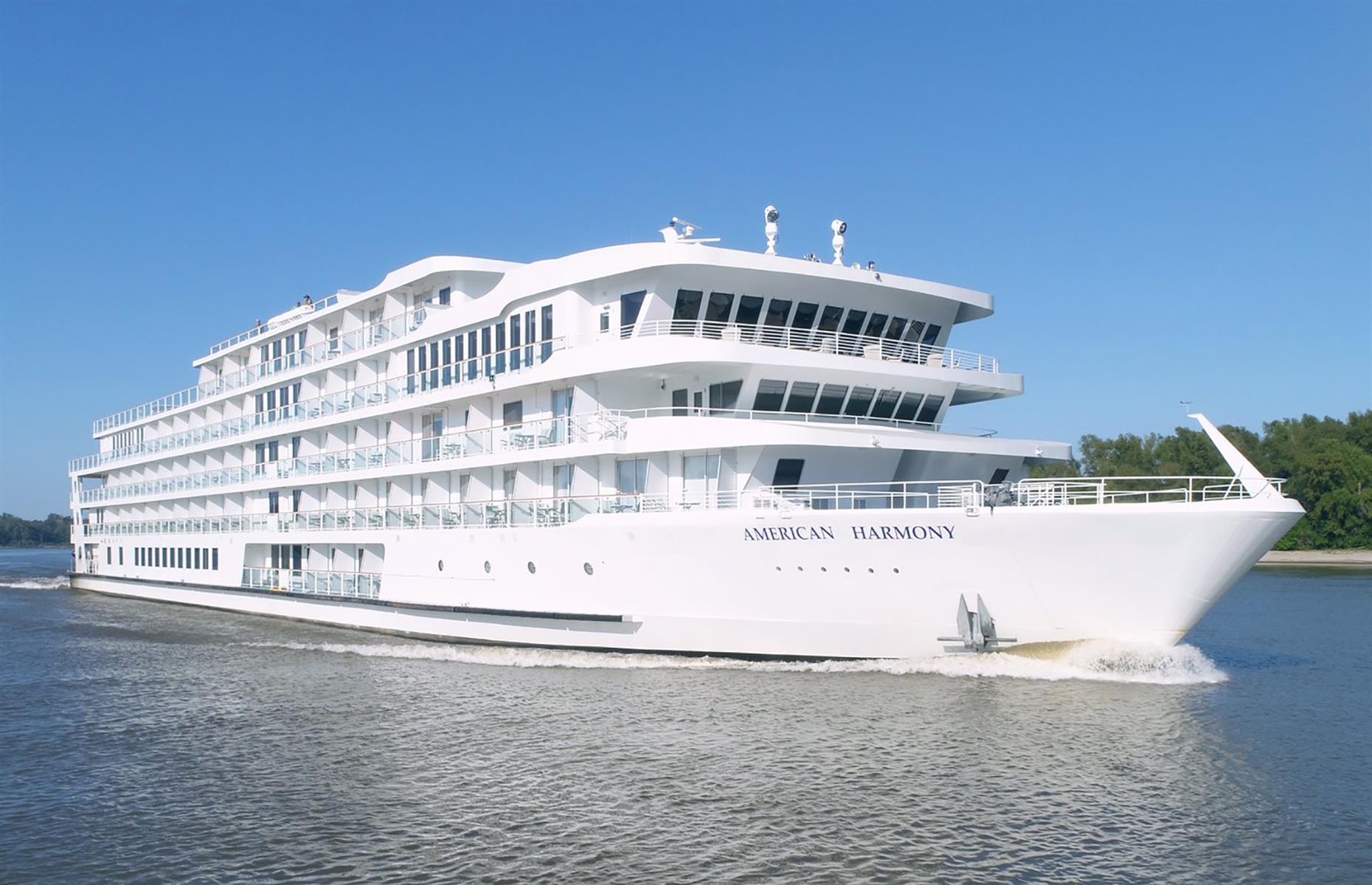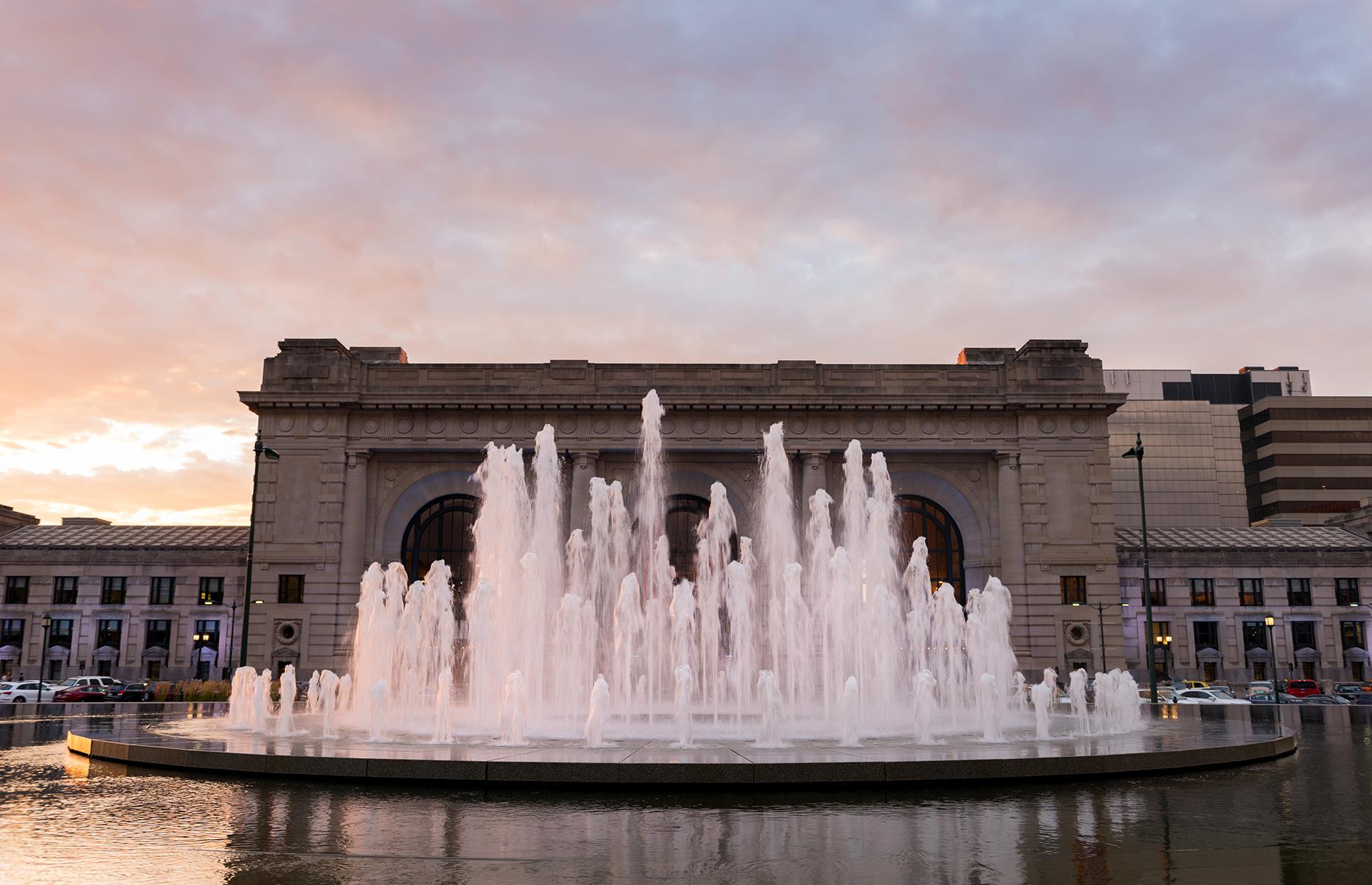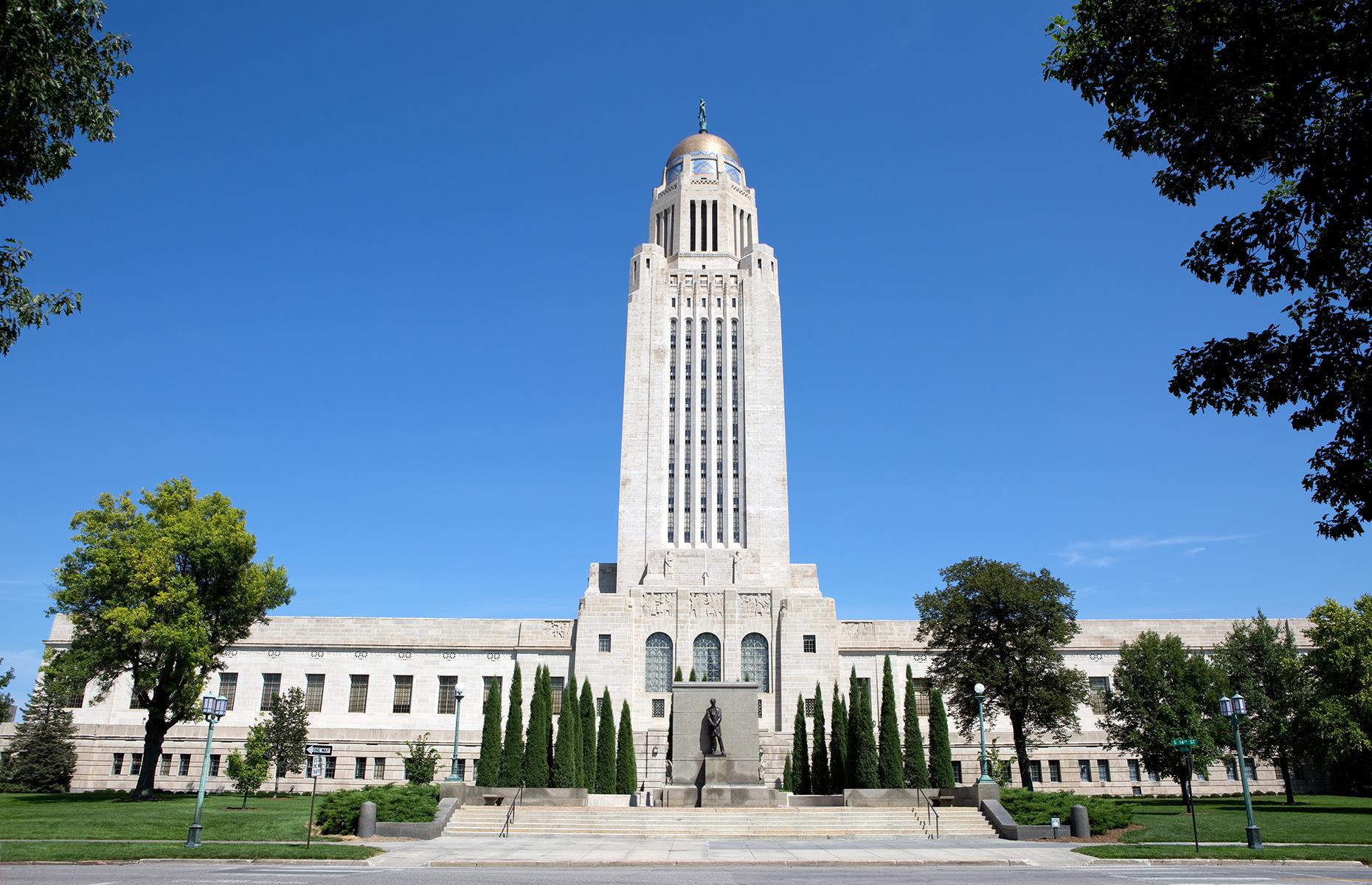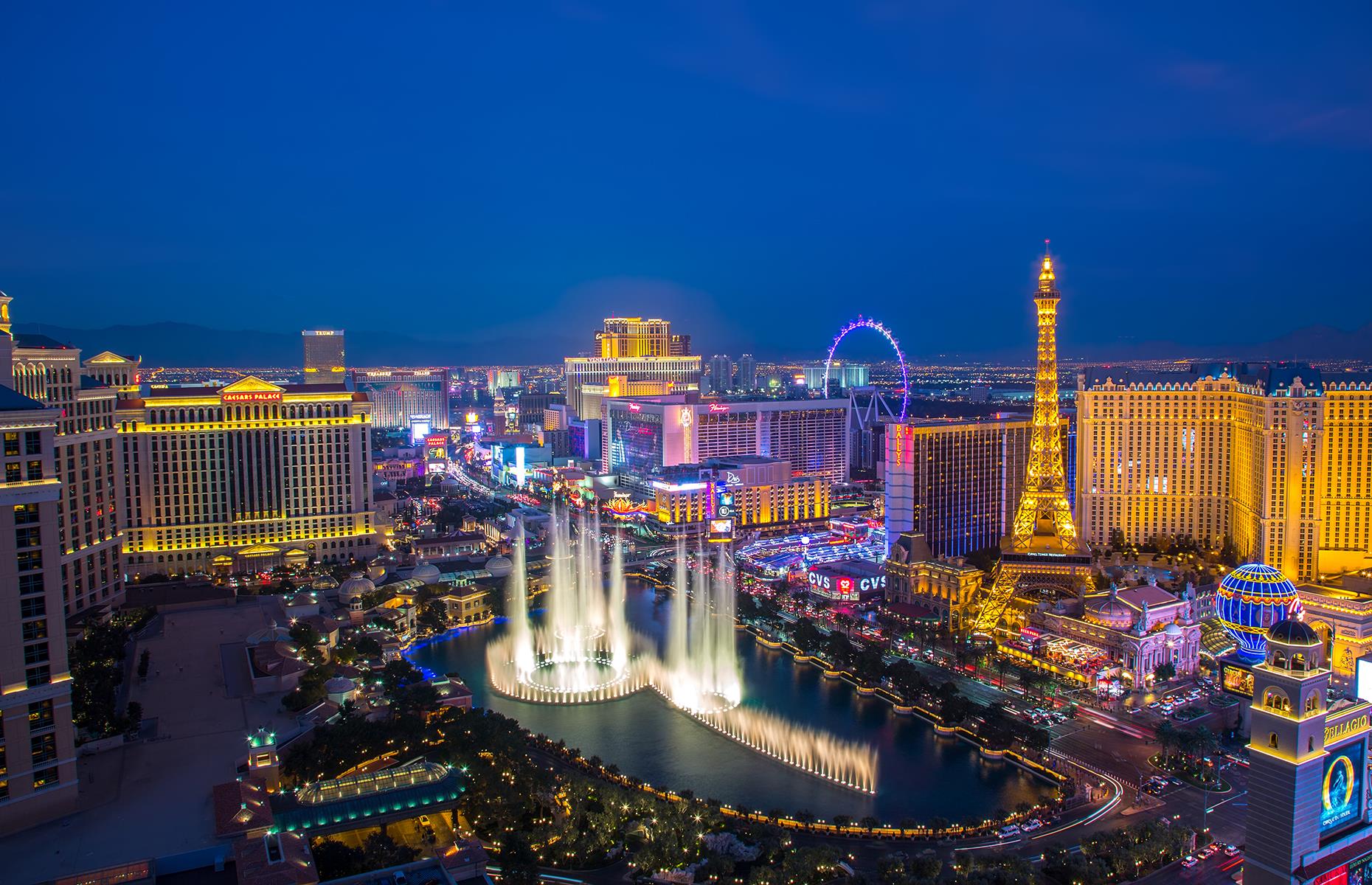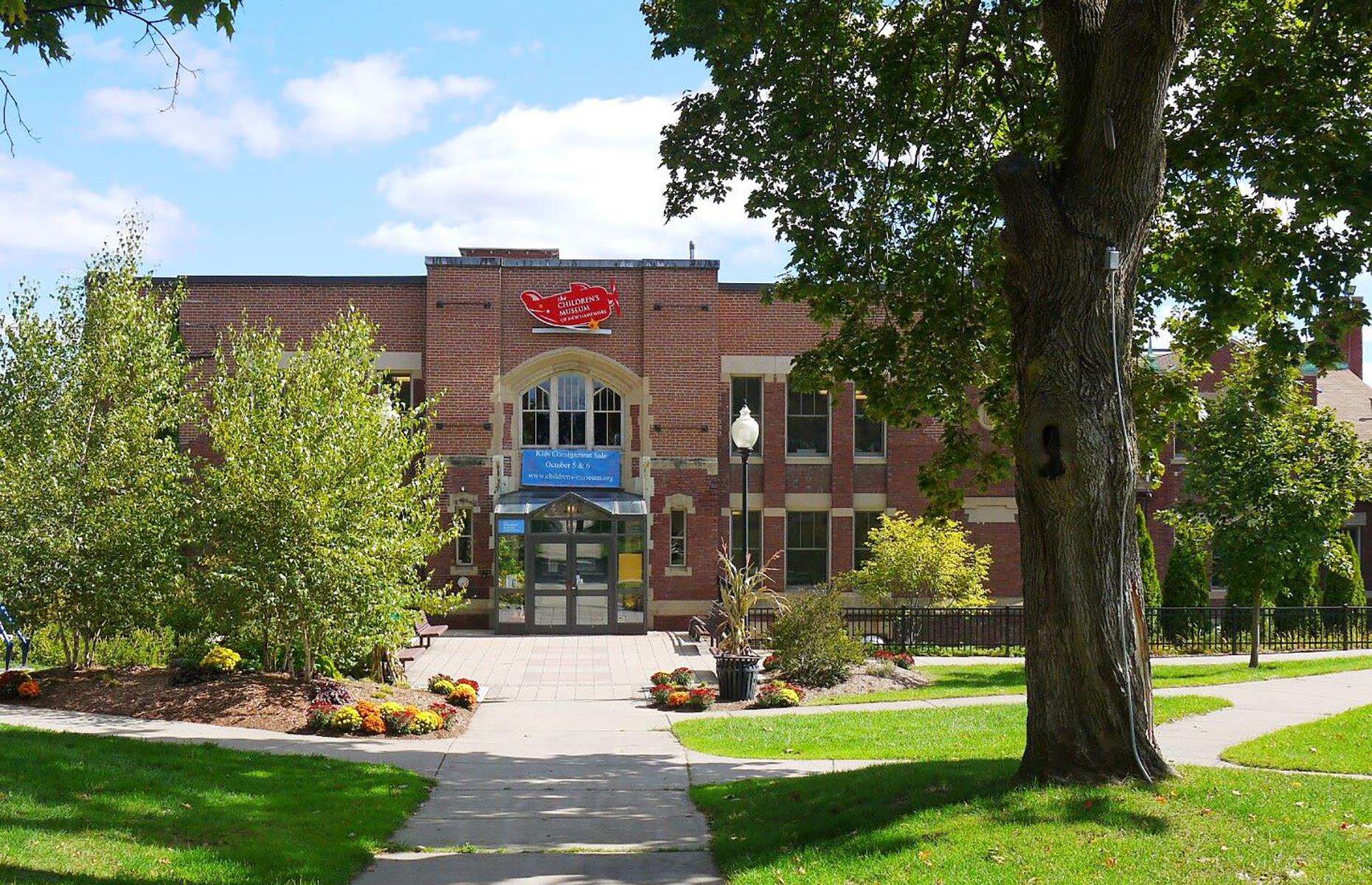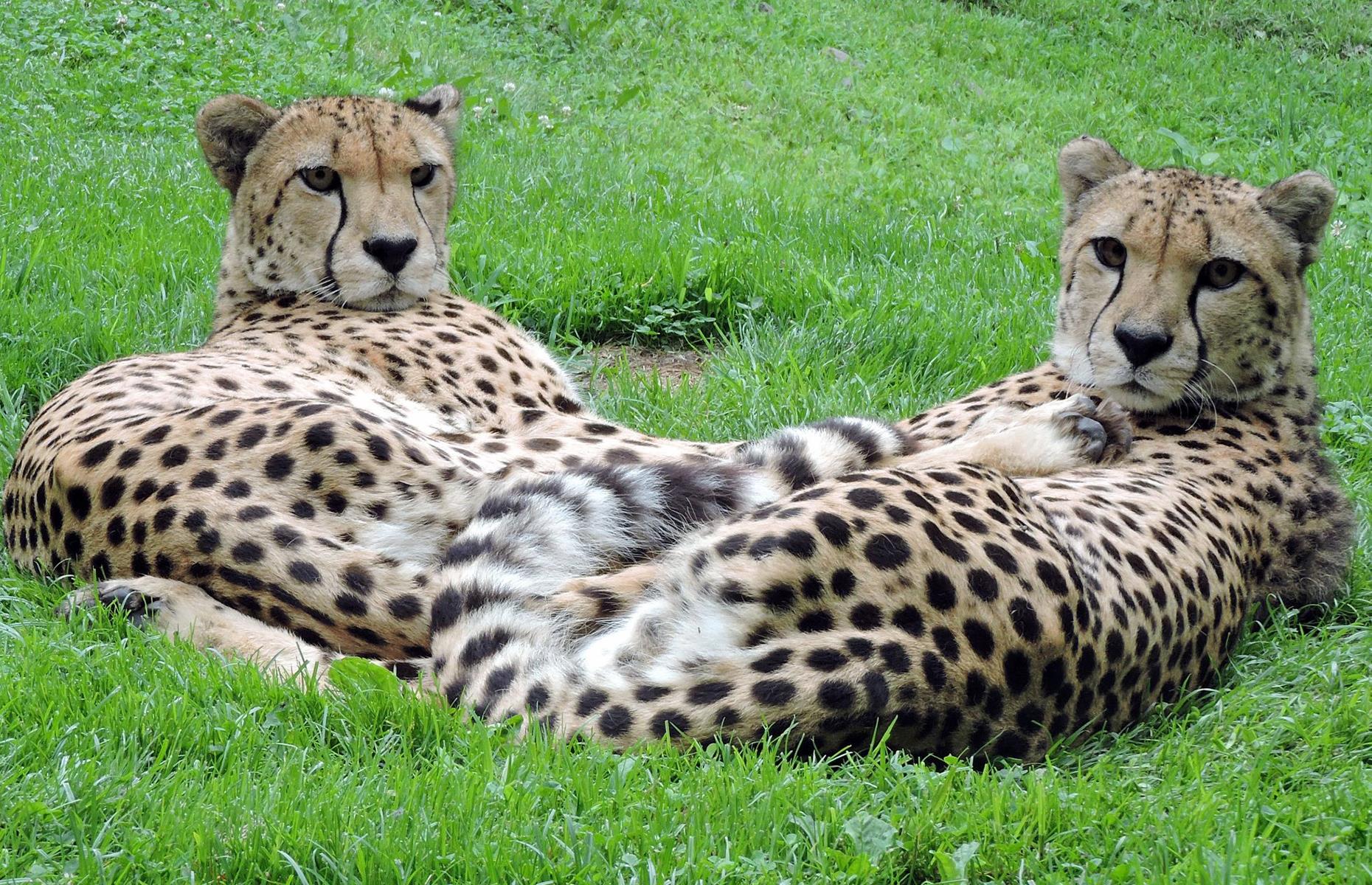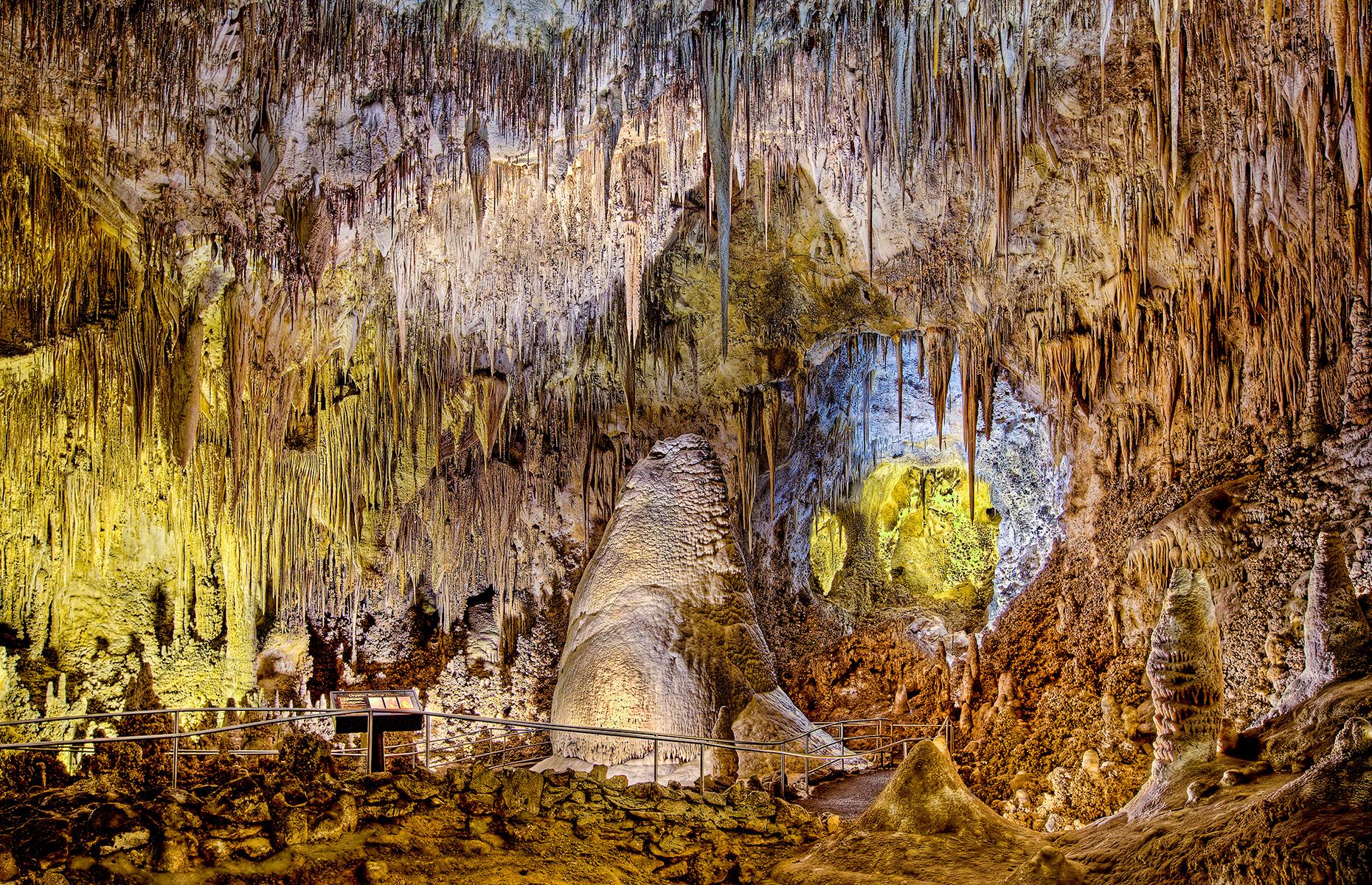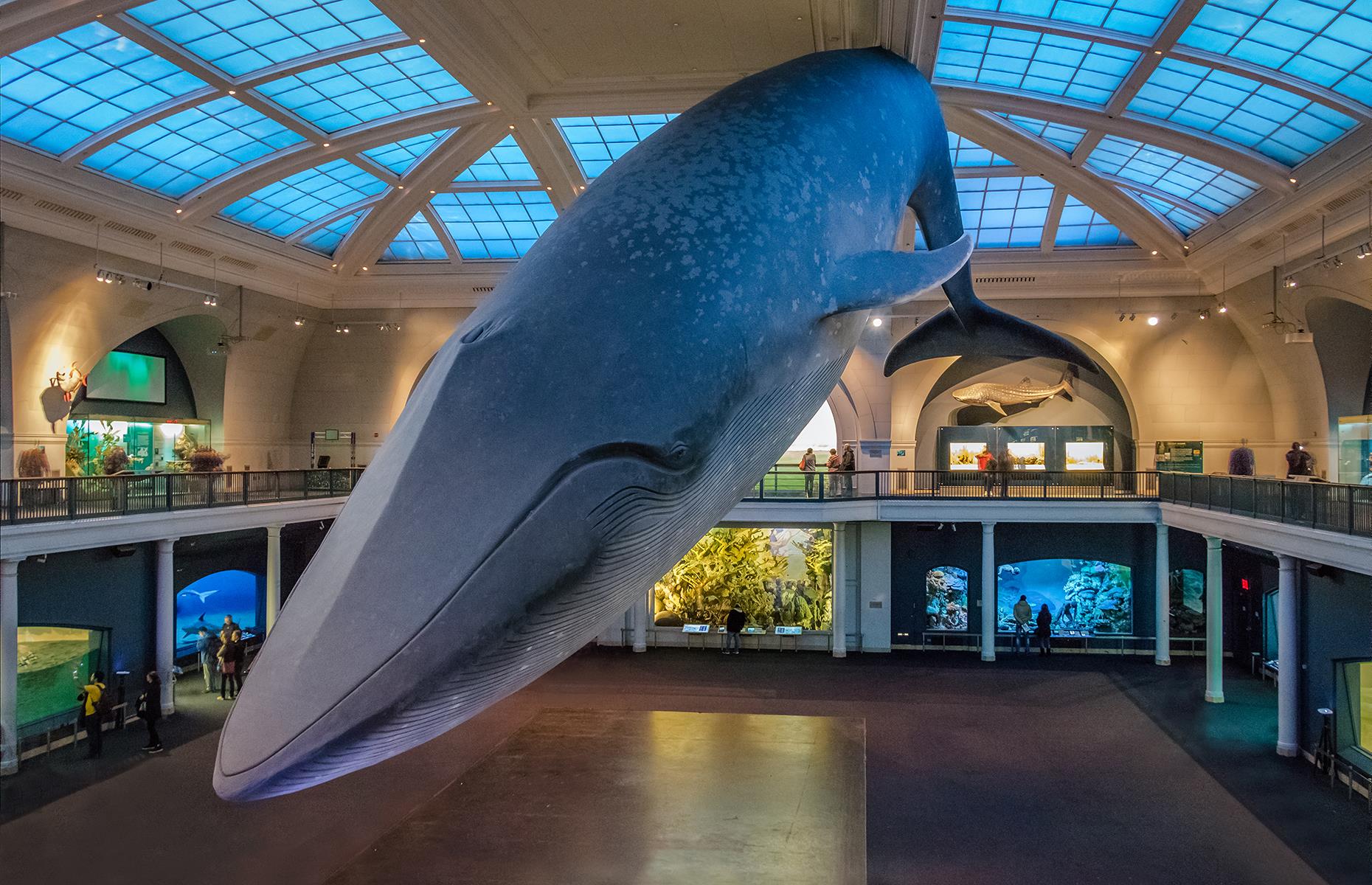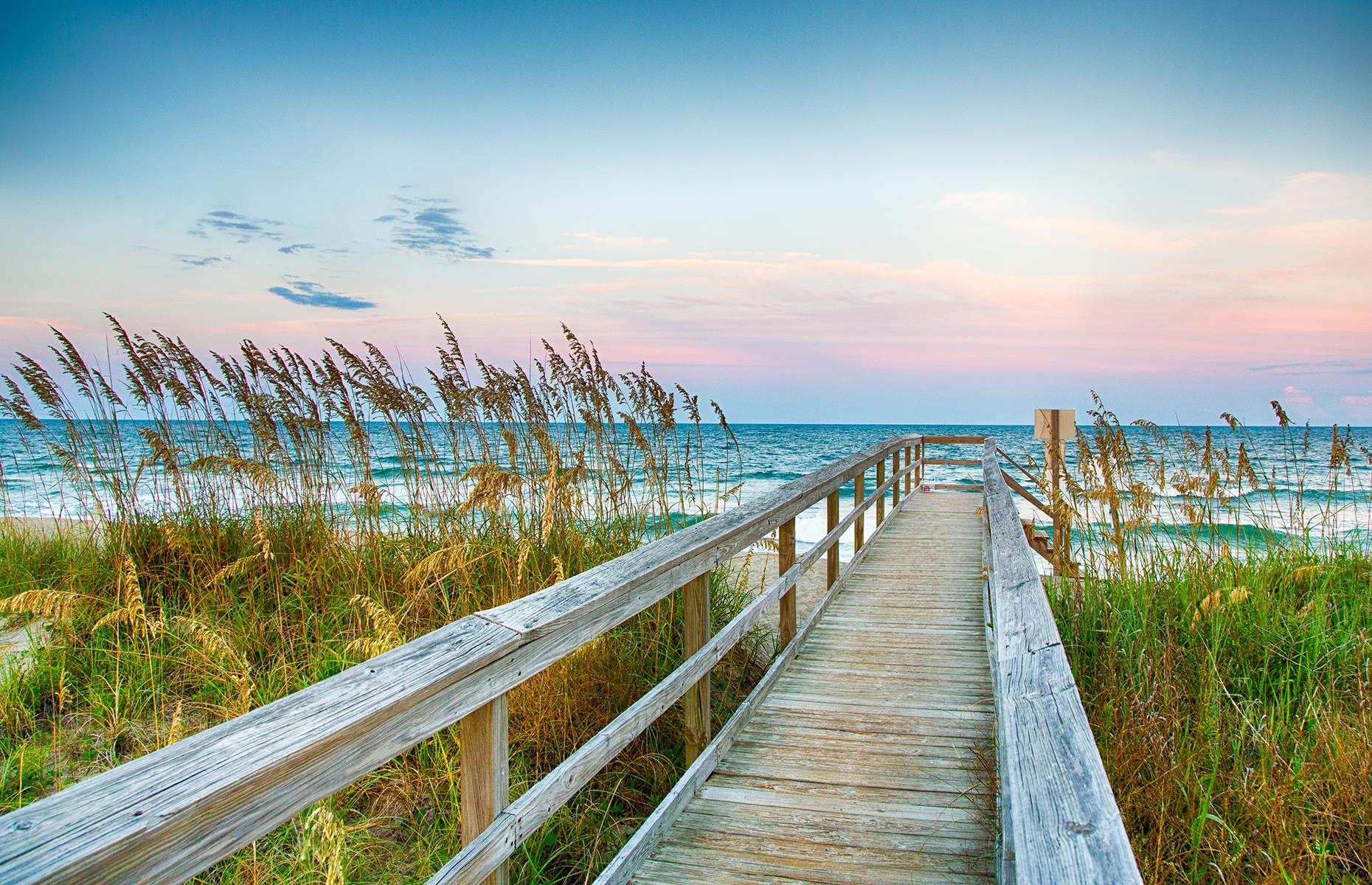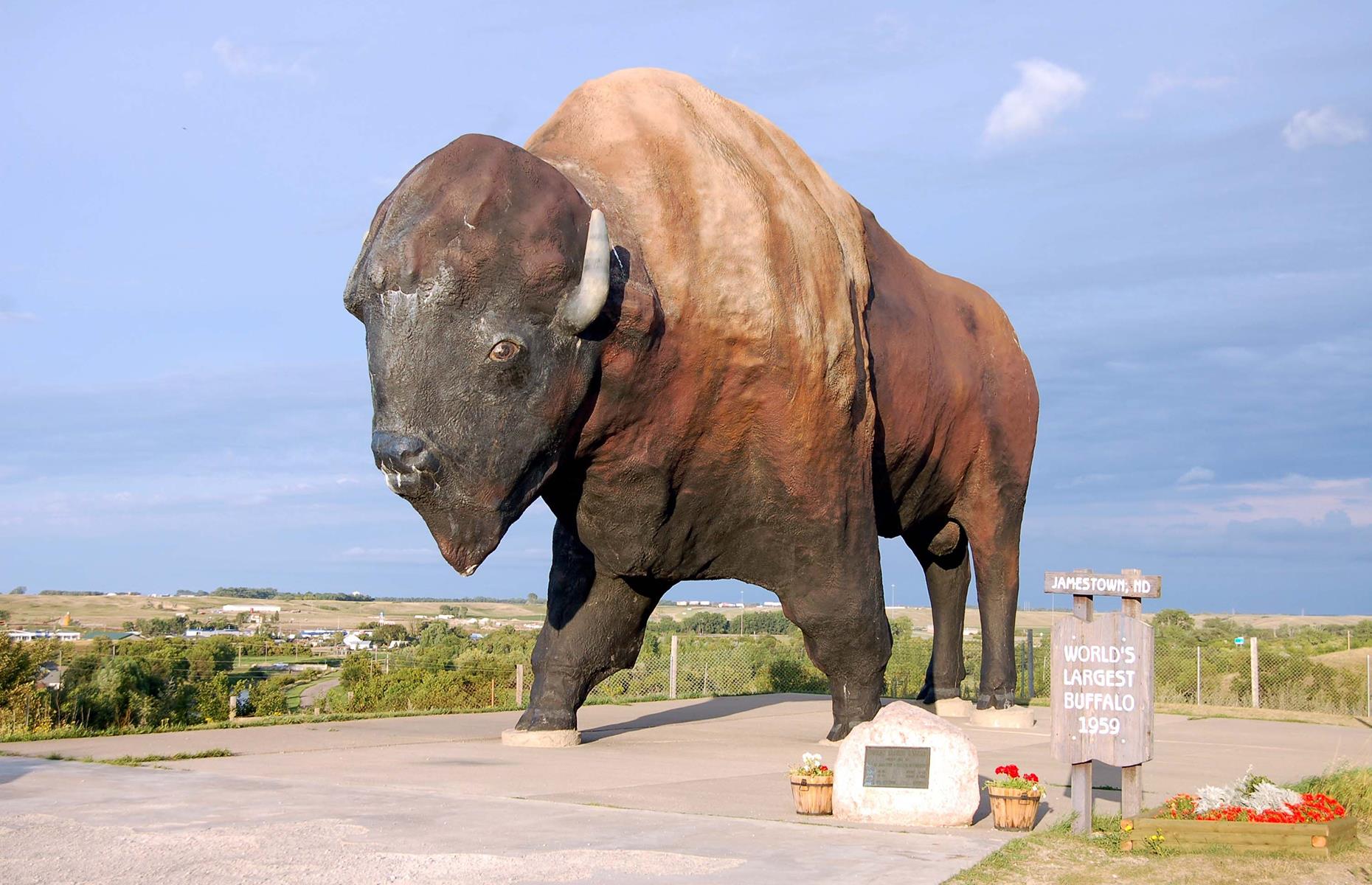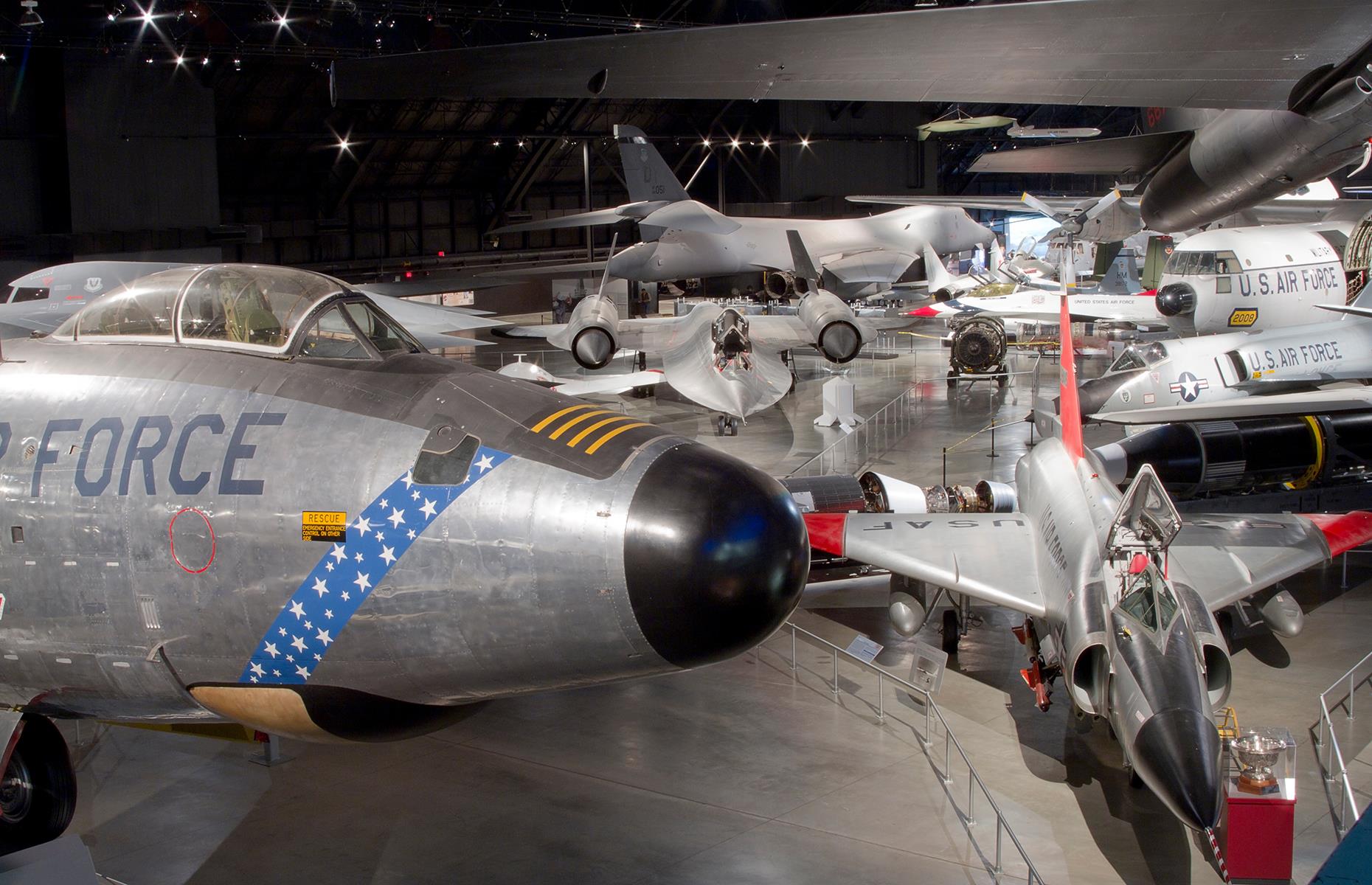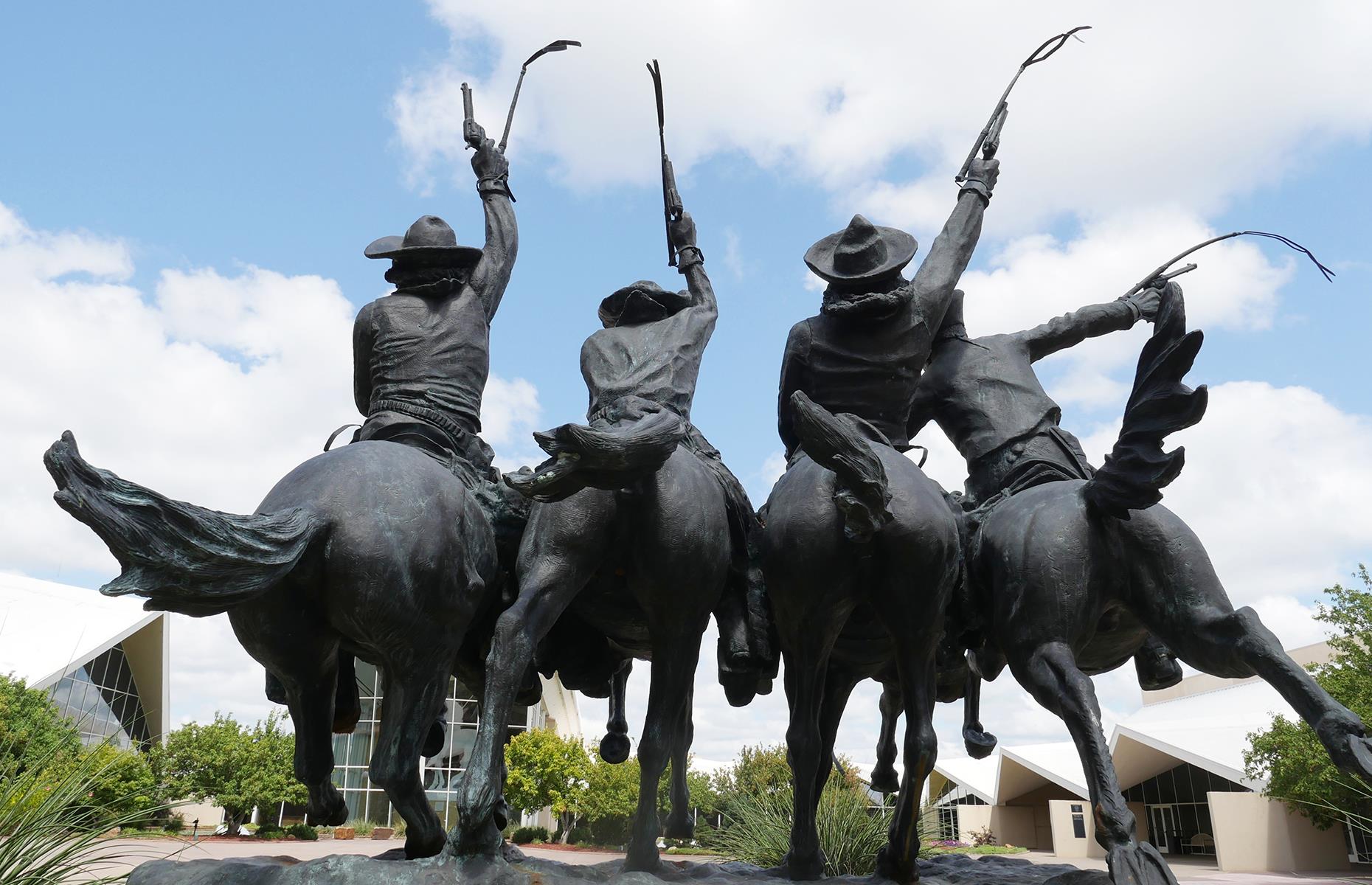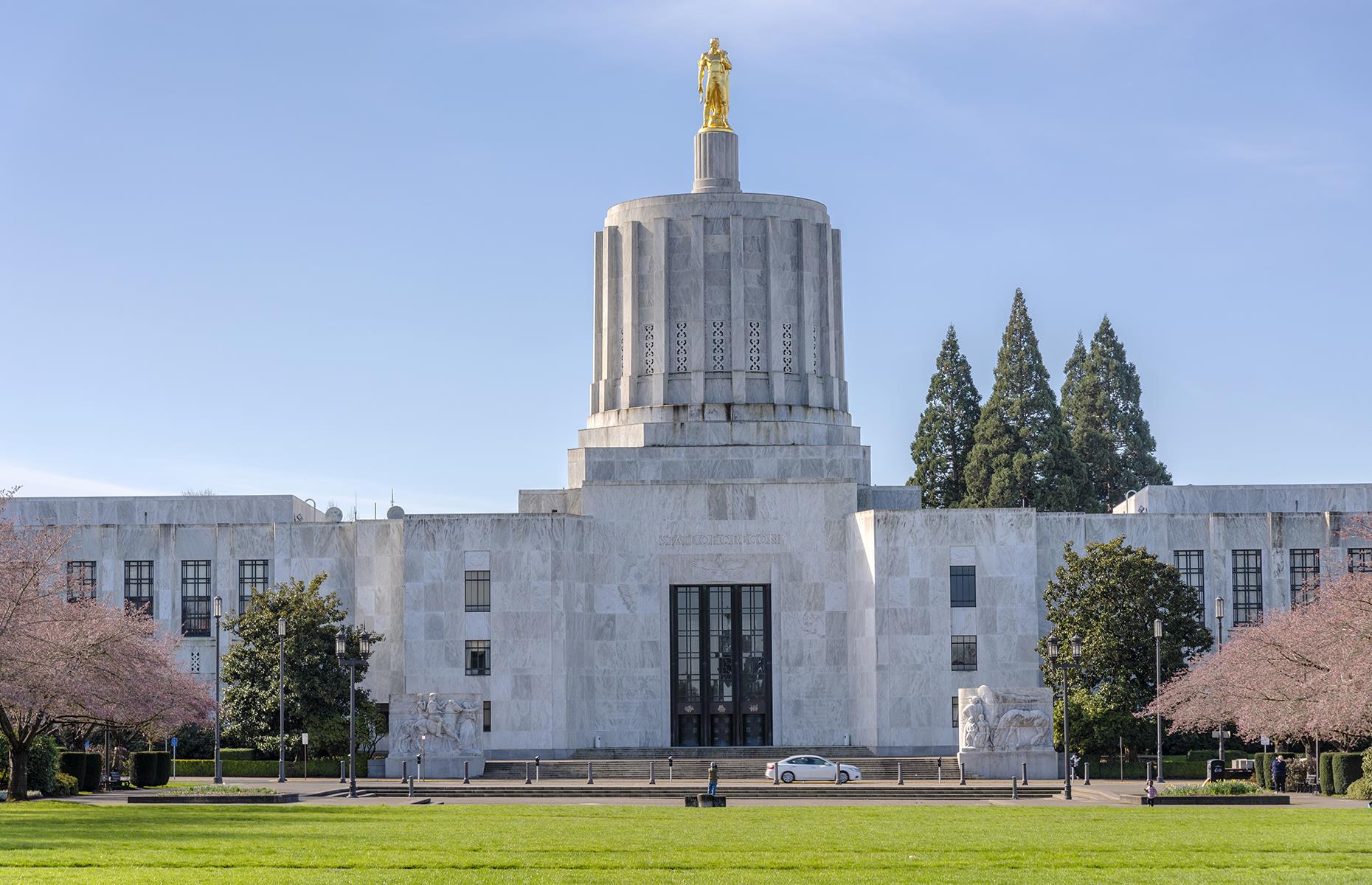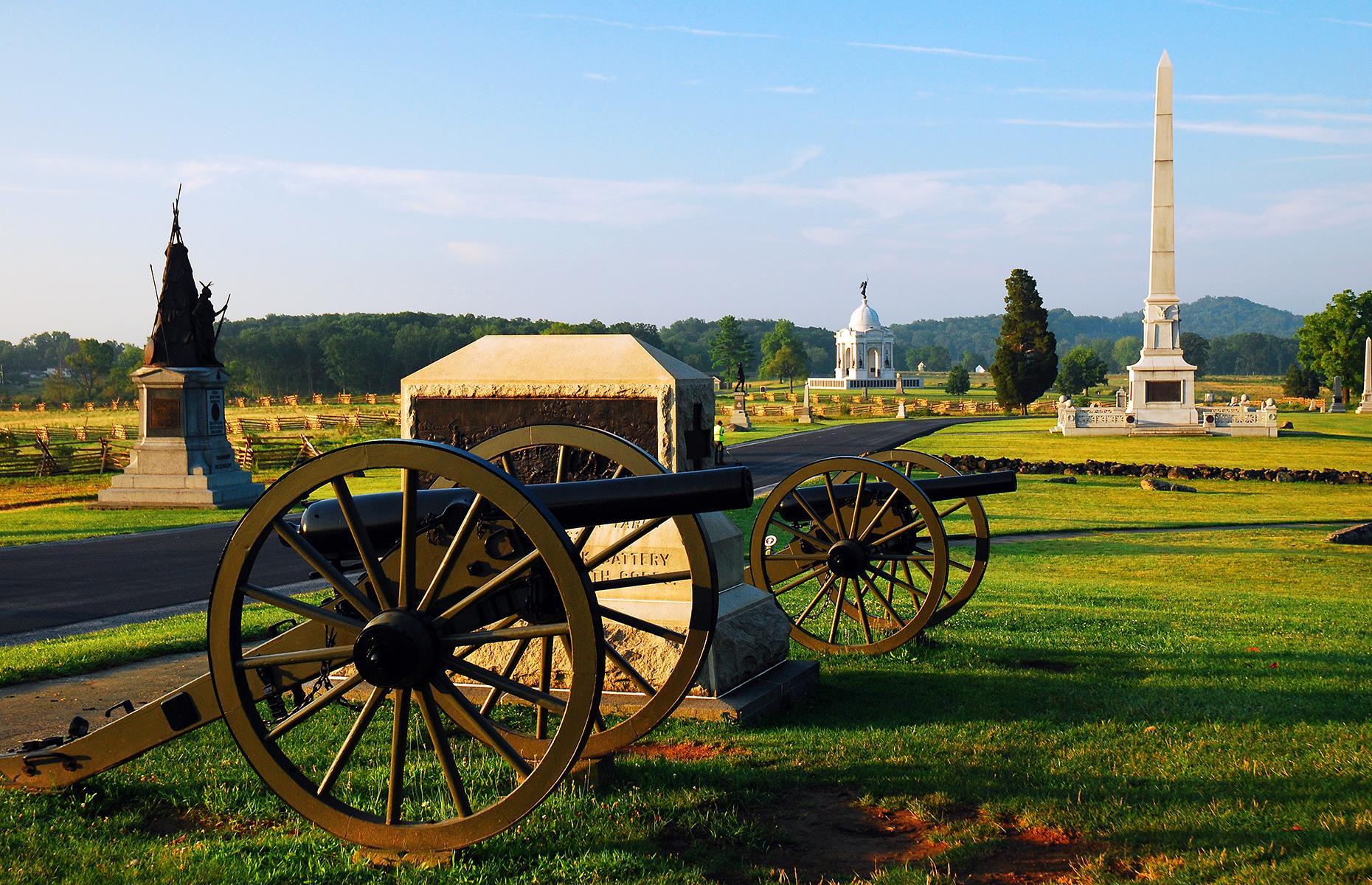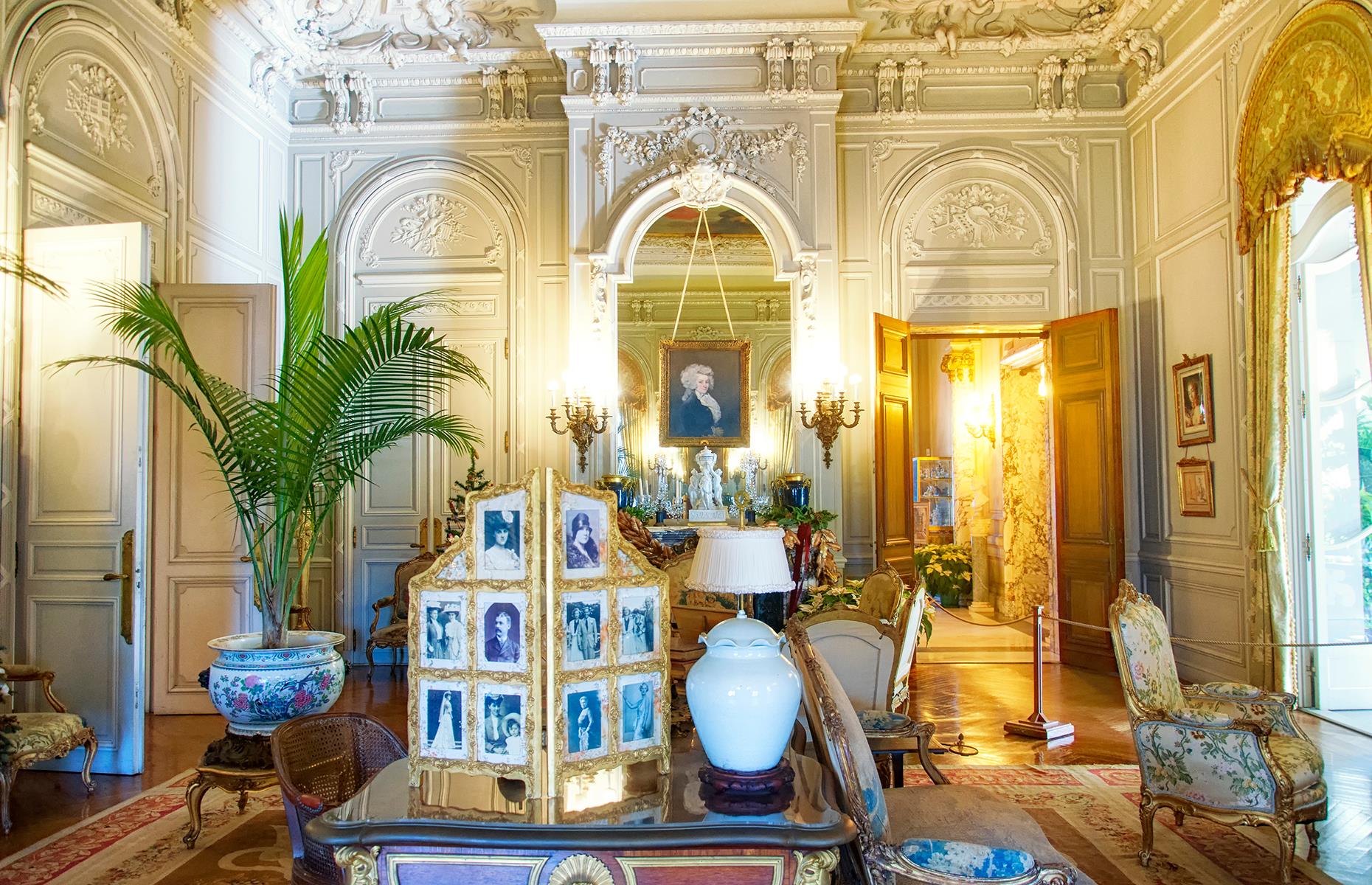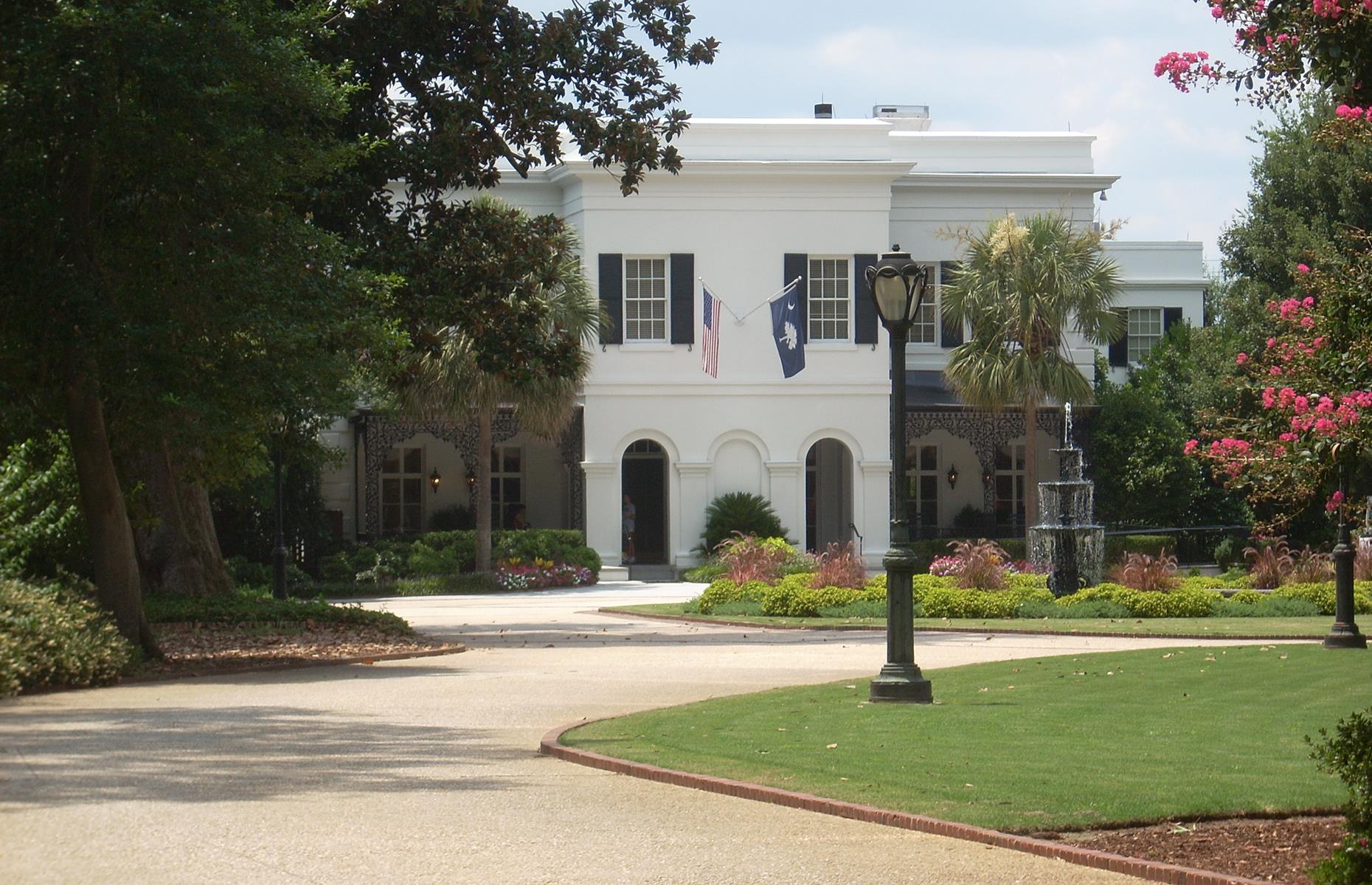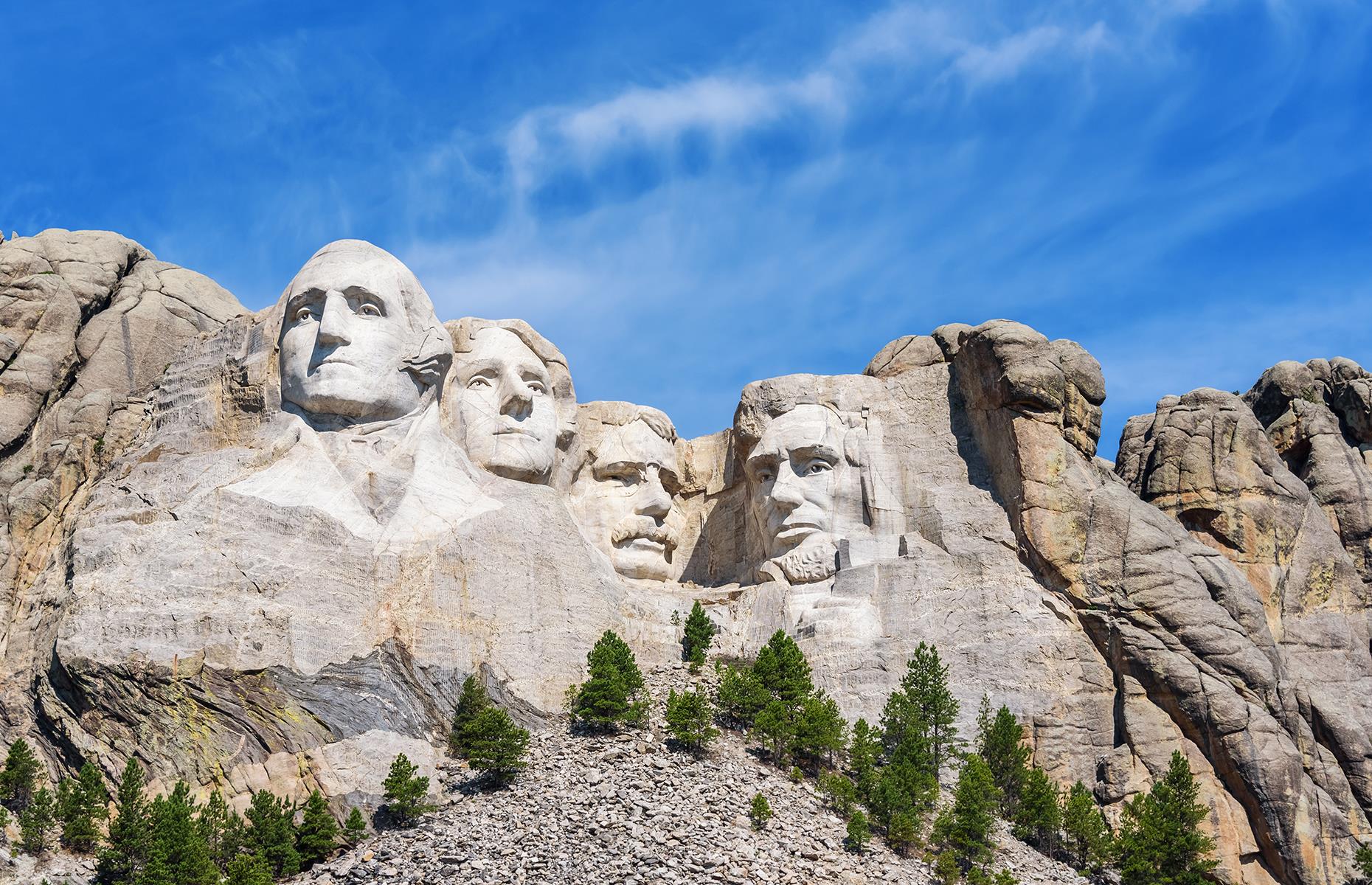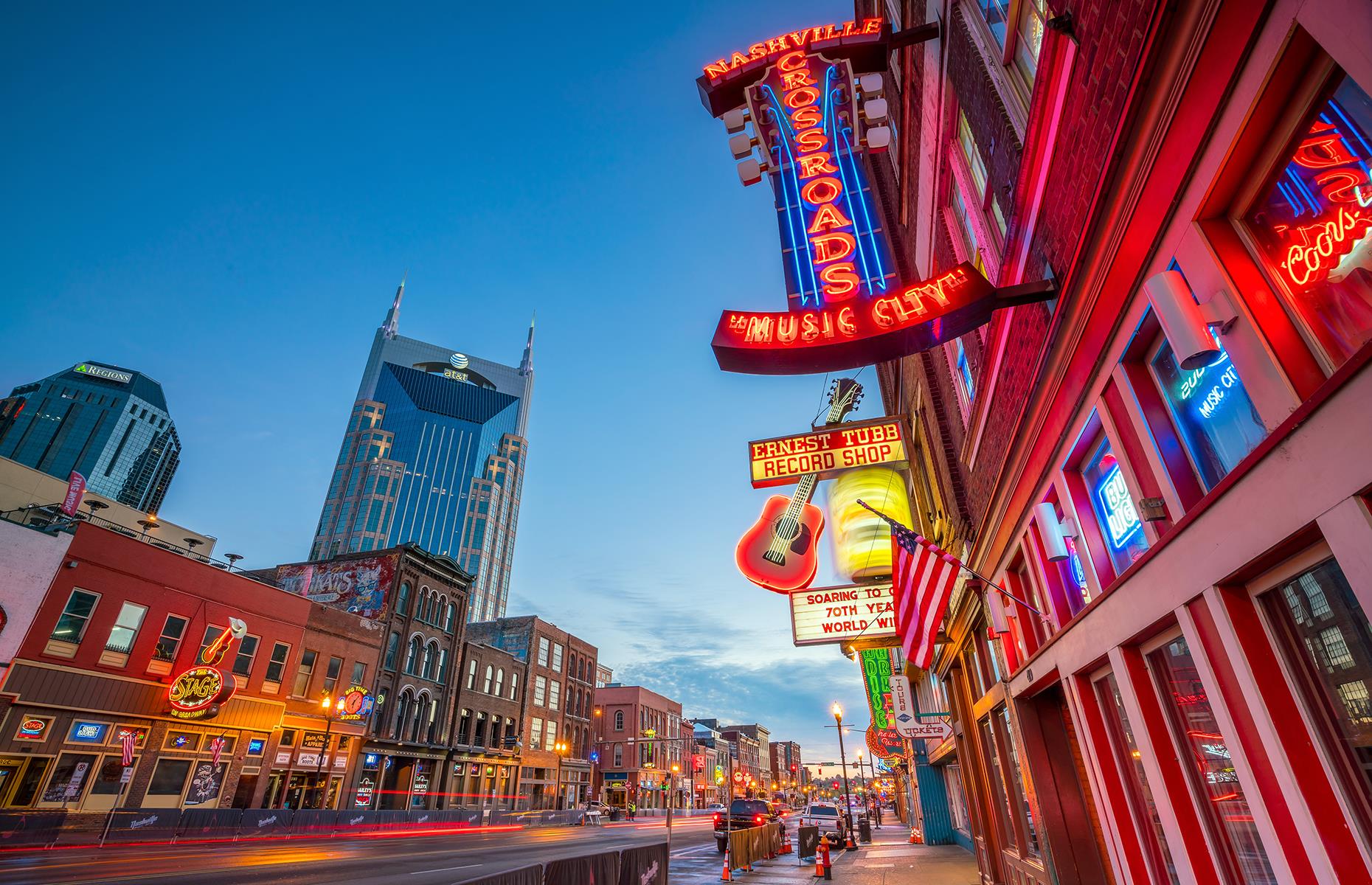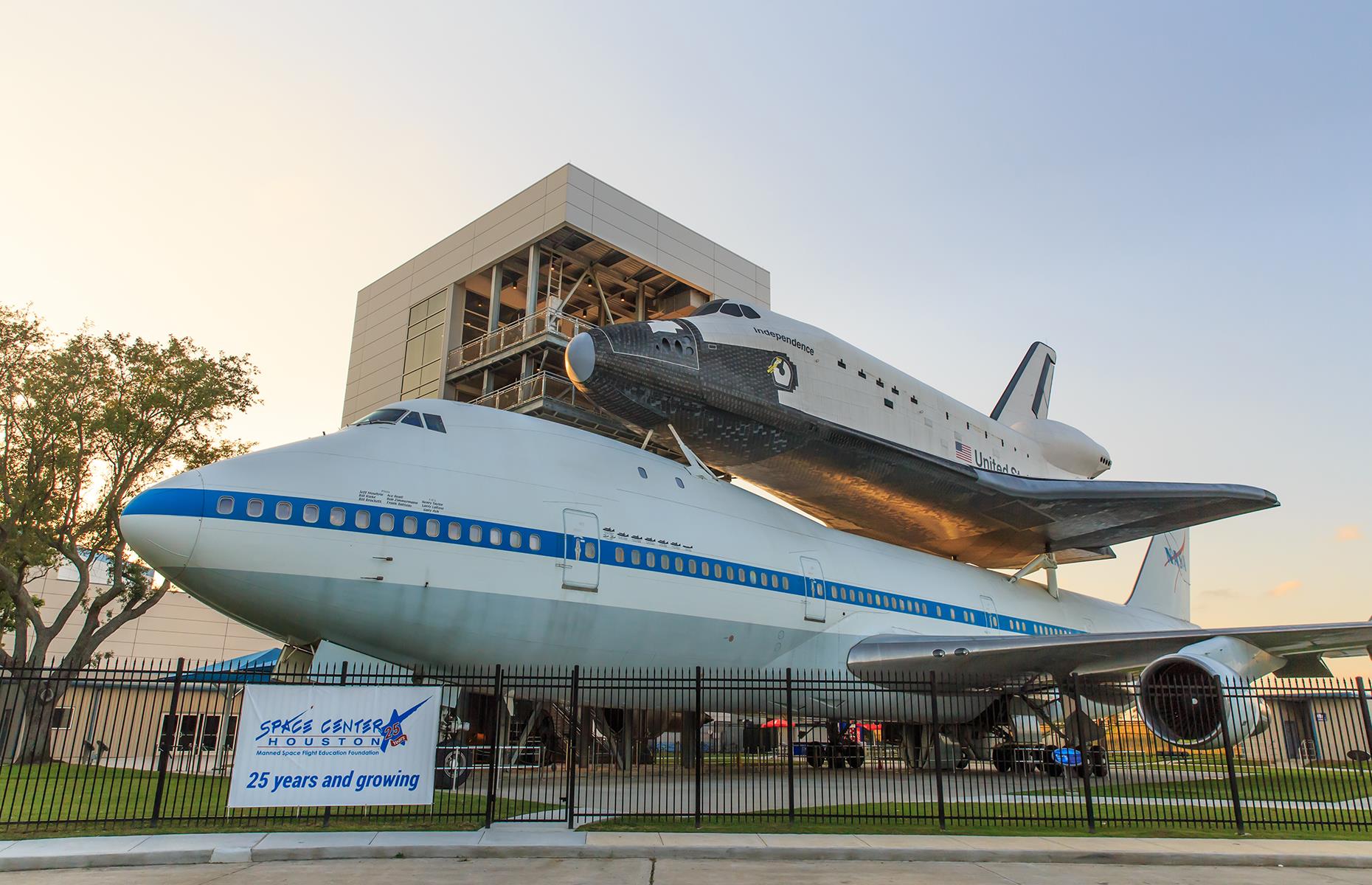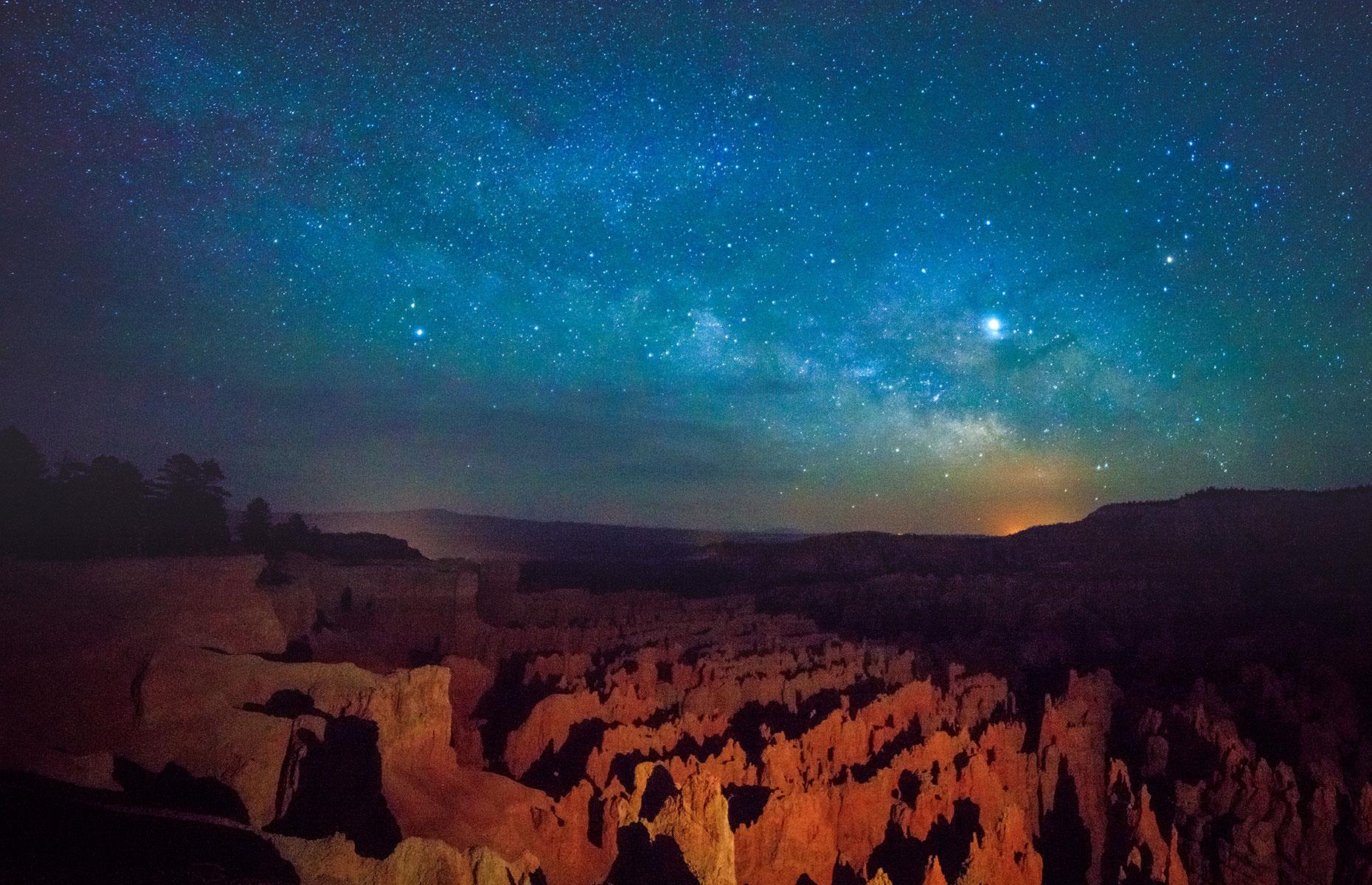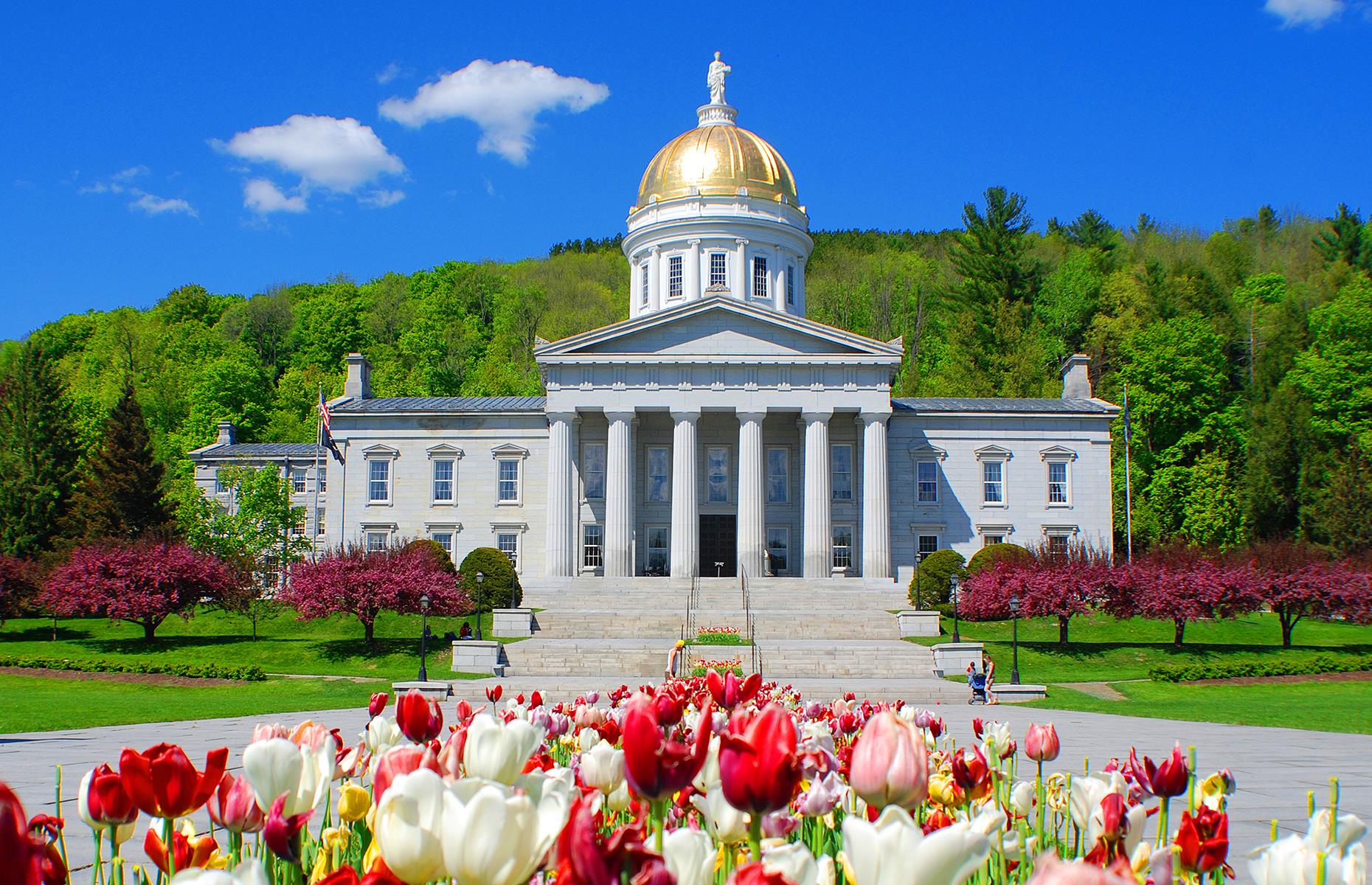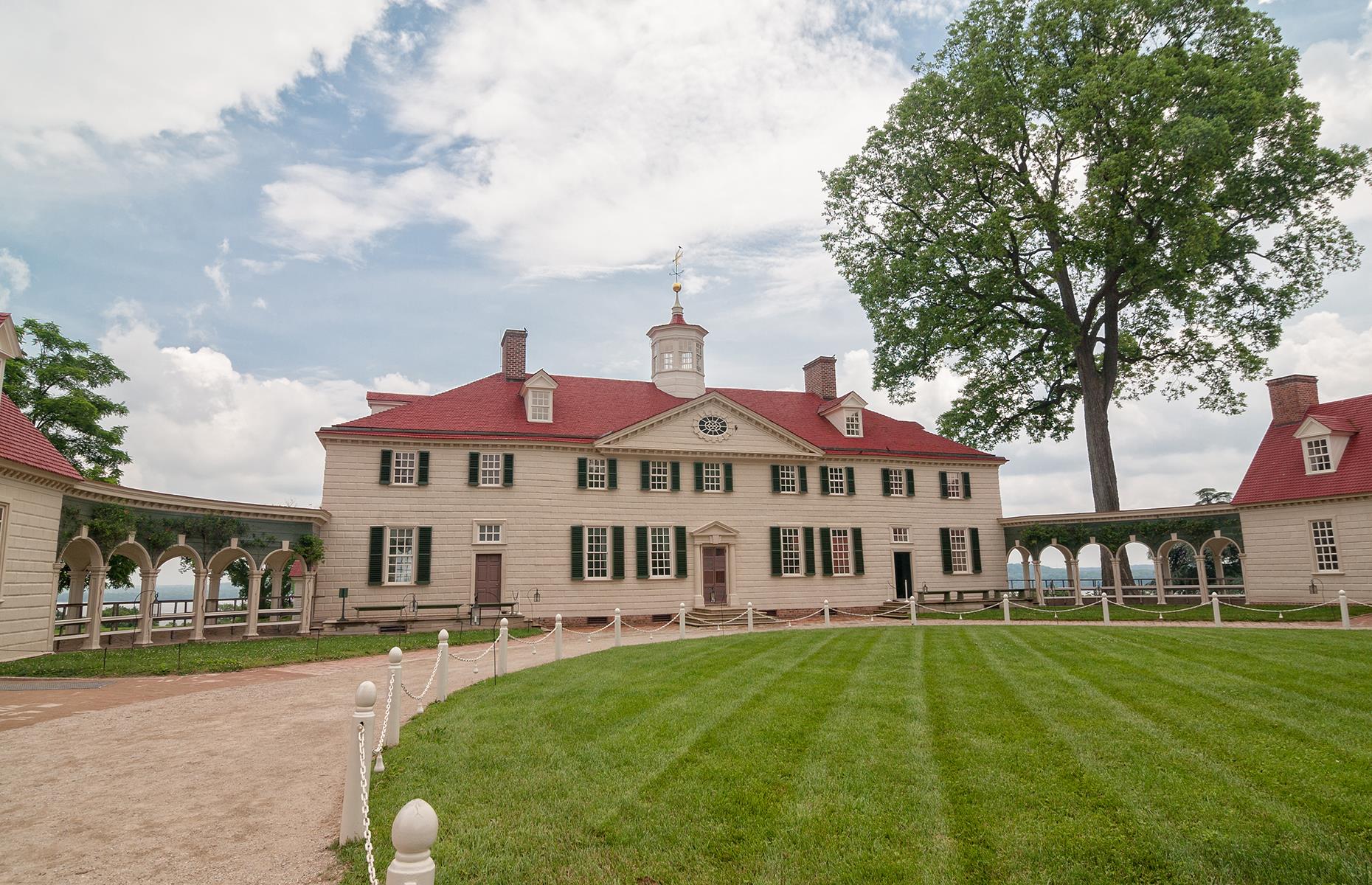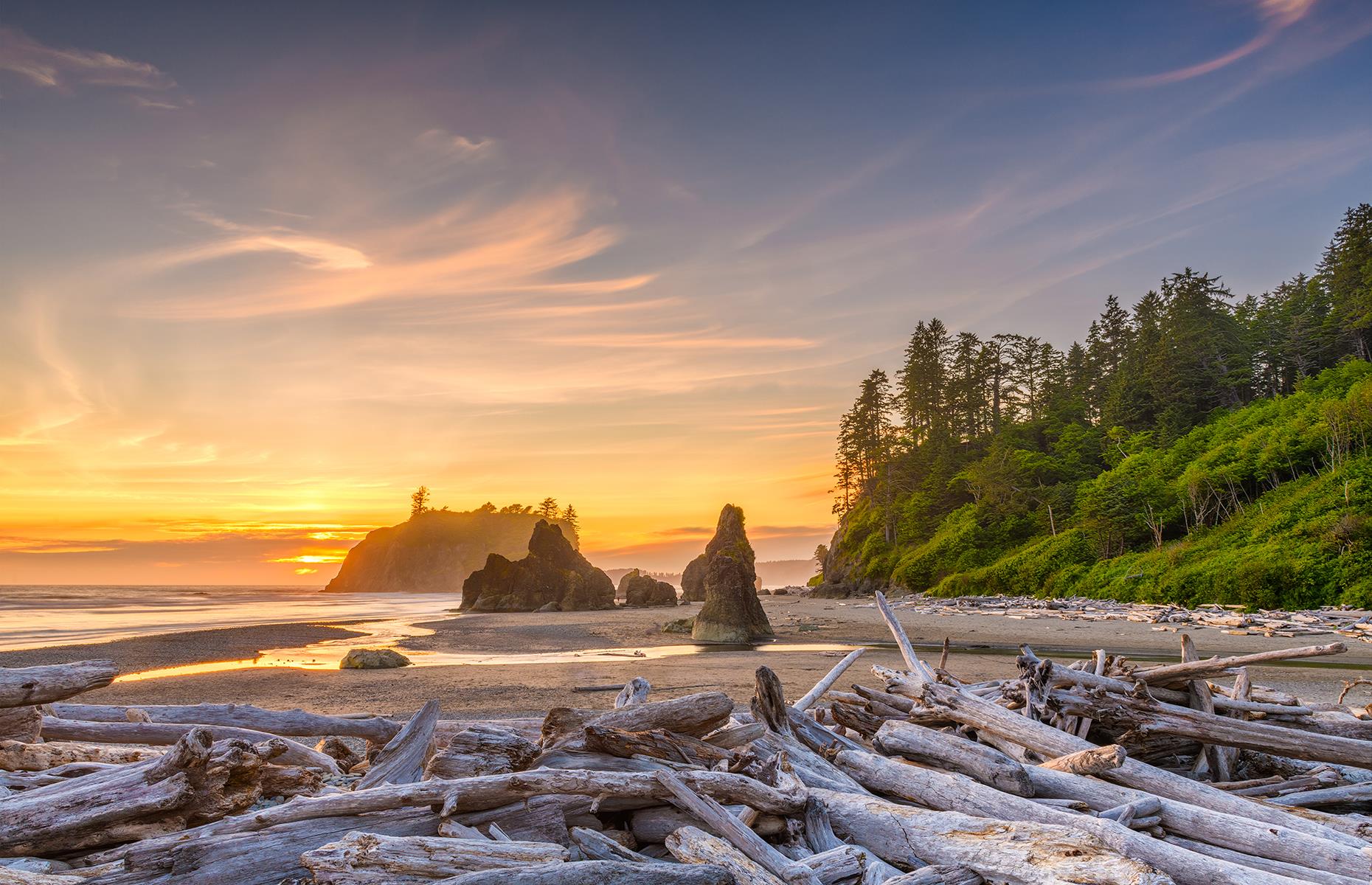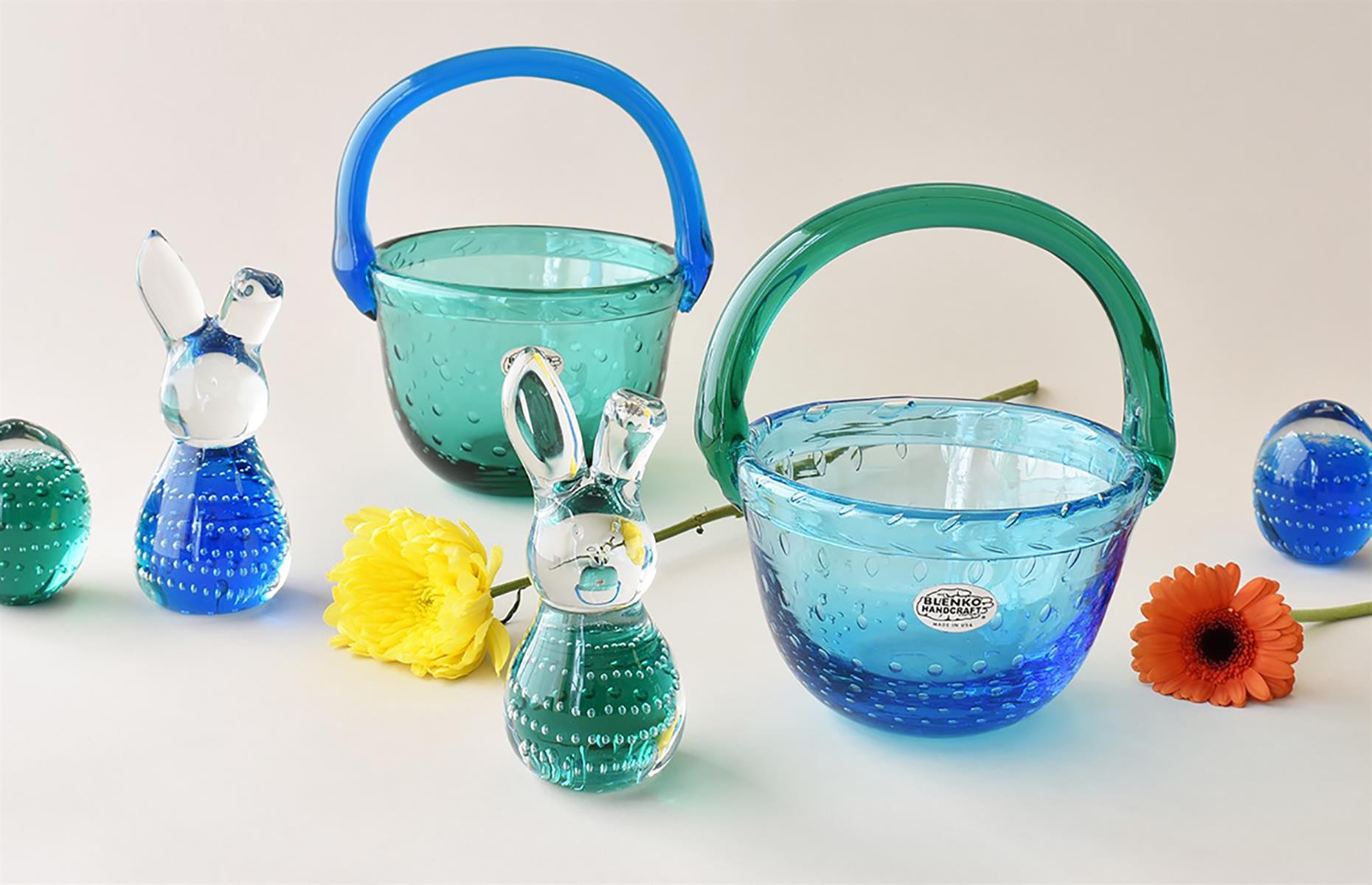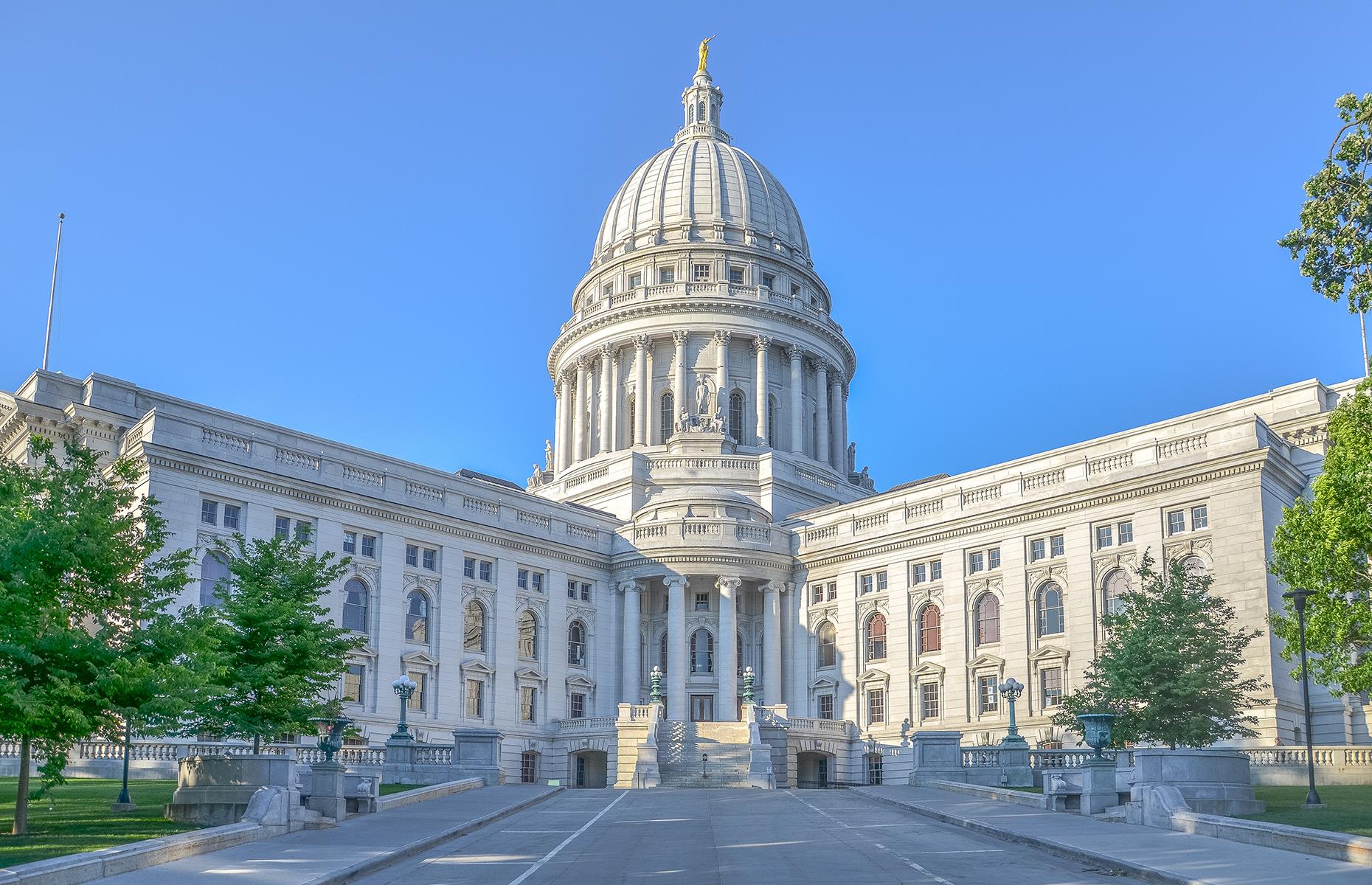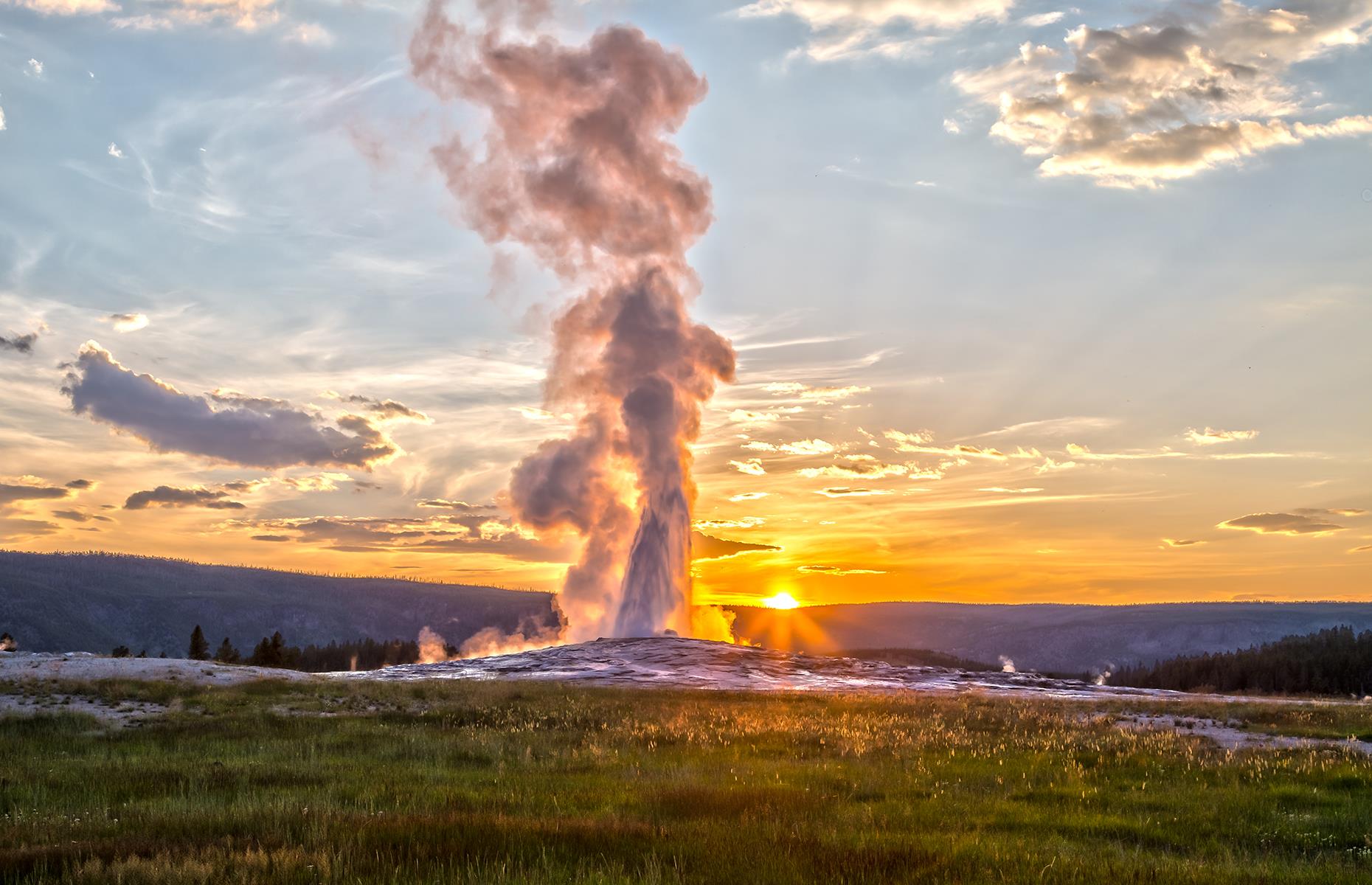 Virtual things to do in America
Alabama: learn something new at Birmingham Zoo
A fun and educational activity to fill the time with, the Virtual Zoo by Birmingham Zoo offers a selection of videos that take viewers behind the scenes. From a day in the life of a veterinarian to red panda training and sheep weigh-in, the videos offer a chance to learn plenty of fun facts about these animals. All videos are also accompanied by activities and curriculum standards for relevant grade levels. The zoo is a current member of the Association of Zoos & Aquariums ensuring it meets rigorous standards of care and conservation too. 
Alaska: embark on a glacier tour in Kenai Fjords National Park
If you've always dreamed of exploring this remote part of the USA, this is your chance to do it from the comfort of your sofa. Rappel into a crevasse, kayak through icebergs and watch a glacier recede as you get up close and personal with the Kenai Fjords National Park thanks to a virtual tour created by Google and the National Parks Service.
Arizona: walk through the Grand Canyon
Undoubtedly, the state's grandest attraction, the Grand Canyon might be out of reach for many, but the National Park Service has teamed up with Virtual Field Trips to allow virtual travelers to explore this remarkable natural wonder. Choose between an unguided exploration and discover unique locations along the Colorado River or learn more about the layers of the canyon.
Arkansas: wander around the Gangster Museum
For something a little bit different, (virtually) head to Hot Springs, Arkansas and enjoy an in-depth look at a time when gangsters ruled the streets at the Gangster Museum of America. Take a trip back to the early 1900s and discover stories surrounding notorious gangsters like Al Capone, Lucky Luciano and Frank Costello, who used to vacation in Hot Springs, also known as The Spa City.
California: scale El Capitan
California's Yosemite National Park and one of its most famous landmarks, El Capitan, is an incredibly enticing destination, especially for mountain climbers. And now you can scale the impressive mountain all the way to the top too. Join three professionals on an exhilarating virtual journey to one of the world's most famous summits. 
Colorado: trek the Rocky Mountains National Park
Escape your living room and take in a deep breath of fresh mountain air as you go on a digital trek through the Rocky Mountains. Along your hike, you'll visit top sites such as Milner Pass and Chasm Lake, as well as several scenic overlooks. You'll also be able to walk around each stop along the way and discover the area by yourself. 
Connecticut: look inside Mystic Seaport Museum
If you're into maritime history, you'll find Mystic Seaport Museum's YouTube channel an absolute delight. The videos range from boat building demonstrations to knot tying and learning to read the night sky. However, it's the behind-the-scenes tours you won't want to miss. These videos take visitors inside the museum's non-public areas, including the Watercraft Hall that holds all sorts of maritime-themed artifacts. 
Delaware: walk through a du Pont mansion with a curator
Located within the former home of Henry Francis du Pont, the Winterthur Museum, Garden and Library is a treasure trove of antiques and artifacts relating to the history and cultural heritage of the United States. While the museum's indoor areas remain temporarily closed, thanks to its dedicated curators you can still take a peek inside. In a series of four-minute Facebook videos, the curators take virtual visitors through the museum and discuss the history of each room and its contents.
Florida: go diving in Dry Tortugas National Park
Imagine yourself on a tropical vacation as you go on a virtual dive through a shipwreck in Dry Tortugas and swim in the third-largest barrier reef in the world. As 99% of the Dry Tortugas National Park is underwater, you'll spend a significant amount of time exploring the seas, but once you're ready to head back on land, you can tour the Civil War-era fortress, Fort Jefferson. Now discover spectacular American castles you never knew existed.
Georgia: visit the Georgia Aquarium
A fun and educational activity for the whole family while at home, observing these cute animals in the Georgia Aquarium never gets old. Take your pick from playful California sea lions, funny African penguins or scary piranhas. Don't miss a chance to scroll through the aquarium's animal album and learn more about the creatures too. Georgia Aquarium is a current member of the Association of Zoos & Aquariums so you can be sure the animals receive the highest standards of care. 
Hawaii: explore Volcanoes National Park
Another remote US destination, Hawaii is full of natural wonders. Get a closer look at the unspoiled beauty of this state as you fly over an active volcano, explore a lava tube and look out across volcanic cliffs in Hawaii's Volcanoes National Park – a once-in-a-lifetime experience even when enjoyed virtually.
Idaho: go on a wild adventure
There's plenty to love about Idaho's natural attractions and Visit Idaho has put together a handy playlist of some of the experiences you can enjoy in the Gem State. There's everything from rafting the Payette River to base jumping, kayaking to Shoshone Falls and even zip-lining through the Snake River Canyon to bring a bit of excitement and adrenalin into your living room.
Illinois: visit The Art Institute of Chicago
One of the oldest and largest art museums in the USA, The Art Institute of Chicago is a treasure trove of incredible exhibits and some of the most significant artworks in the world. Start by exploring the collection virtually, from the iconic American Gothic to Monet's Water Lilies and works by Dalí, Cézanne and Warhol. Then take a video and audio tour of the El Greco special exhibition and browse through a catalog of videos, offering a glimpse into the museum's history.
Indiana: imagine a weekend break at the French Lick Resort
Fancy a spa weekend away? Why not tune into French Lick Resort's virtual tours and imagine you've been whisked away to the West Baden Springs Hotel for the weekend. Start by arriving through the atrium and check-in at the lobby, take a peek inside the library and finally relax at the indoor pool – all are best viewed in full-screen mode. One of America's most historic hotels, once named the eighth wonder of the world, its interiors are chock-full of charming historical detail. 
Iowa: tour the Museum of Danish America
With several historic Danish settlements in the state, it's little surprise that one of those villages, Elk Horn, is home to the Museum of Danish America. While the museum is now open on Tuesdays, Thursdays and Saturdays it also offers one of the best and most comprehensive virtual tours in all of America. From the first Danish settlers in the US to LEGO and new Nordic cuisine, it might not be a museum you'd ordinarily visit, but this is a great chance to discover something new.
Kansas: walk through gardens at Botanica
Missed the spring and summer blooms while at home? Worry not as Botanica, The Wichita Gardens and their brilliant employees are determined to bring the flowers to you. Executive Director Marty Miller has filmed a range of videos, showing off the beautiful blooming cherry trees, a walk through the tulips and stunning yellow magnolias among others. There are also video tours of the different parts of the garden as well as gardening tips. 
Kentucky: enjoy a visit to Kentucky Derby Museum
Among Kentucky's most famous exports, the Kentucky Derby is one of the most historic horse races in the world and its story is well-documented at the Kentucky Derby Museum. You can now browse through the museum's collection online, alongside videos and expert commentary – a true delight for horse racing fans around the world. 
Louisiana: vacation in New Orleans
While you might have had to cancel that long-awaited trip to New Orleans, there's still a way to enjoy the Big Easy virtually. Tour some of the city's most famous sites, including the French Market and lively Bourbon Street. There's also a separate tour that's ideal for kids and an exploration of the city's connection with voodoo.
Maine: visit Acadia National Park's most picturesque spots
Start your digital hike of Maine's picturesque Acadia National Park at the top of Precipe Trailhead. You'll then be able to virtually walk around some of the park's most beautiful sections, including Thunder Hole, where waves crash against the rocks with a thunderous boom, and the towering Cadillac Mountain. Finally, head on a calming seaside trek along the wild Ocean Path Trailhead.
Maryland: befriend sea creatures at the National Aquarium
One of Maryland's most popular attractions, it continues to delight people online with its virtual tour. With eight areas to explore, from shark alley to Pacific coral reef, learn more about the individual animals and see their natural habitats recreated. Once you've walked through the aquarium itself, don't miss the live exhibit cams, featuring sharks, colorful reef fish, graceful rays and mysterious jellyfish. The National Aquarium is a current member of the Association of Zoos & Aquariums so you can be sure the animals receive the highest standards of care. 
Massachusetts: tour the collection of Museum of Fine Arts
With more than 450,000 works in its collection, the Museum of Fine Arts in Boston is one of America's most comprehensive art museums. Thanks to Google Arts & Culture, it's now possible to tour this incredible museum from your living room. You can start by diving deep into the museum's digitalized collection before virtually heading inside the museum itself. 
Michigan: learn more about the state's history
You can now explore five floors of the Michigan History Museum and learn more about the state's history, from its first people, the Anishinaabe, up to the mid-20th century. The immersive virtual tour covers the whole museum and features topics like the Civil War, mining in Michigan and the growth of the car industry in the state. 
Minnesota: tour a historic stately home
Set (virtual) foot inside the stunning Glensheen Historic Estate in Duluth where you can follow the arrows and take a peek inside the luxuriously decorated rooms. To enhance your virtual experience, you can either download the Glensheen app or print out a virtual treasure book to learn more about every room in the historic house as well as its most notable details. 
Mississippi: go on a virtual river cruise
If you've never been on a river cruise or had planned one for this summer, you can still enjoy a trip virtually thanks to American Cruise Lines. Take in the scenery from the sun deck, stop for a drink in the sky lounge and lay your head to rest in one of the suites. It's easy to imagine you're navigating the Mississippi River rather than sitting on your sofa.
Missouri: tour Kansas City's fountains
Did you know that Kansas City is also known as The City of Fountains? With more than 200 fountains, the city definitely isn't short on watery landmarks. This virtual tour features seven of those, including the grand Henry Wollman Bloch Fountain, designed by the same people who created the iconic Bellagio fountains in Las Vegas, and the playful Children's Fountain. Discover the world's most spectacular water displays.
Montana: escape to the Glacier National Park
If you're in a desperate need of an escape, there's nowhere better to go (virtually) than Montana's remote Glacier National Park. Thanks to Google Earth, you can imagine yourself kayaking on the stunning Lake McDonald, hiking among towering red cedars and see the hard-to-access Bird Woman Falls. Take a look at more pictures of America's most stunning lakes.
Nebraska: explore the Nebraska State Capitol and Governor's Residence
With two incredible virtual tours on offer of two historic landmarks in the state capital Lincoln, there's plenty to discover. Start with a comprehensive tour of the Capitol building with information boxes presented along the way, then step inside the Governor's Residence and be amazed by its exquisite interiors. Why not test your gray matter with our fun quiz about American landmarks too?
Nevada: walk through Las Vegas and beyond
Have you always dreamed of visiting Sin City? You don't have to put your travel plans on hold because thanks to Google Earth you can visit this one-of-a-kind destination and surrounding areas virtually. Start by ticking off some of the most famous sights along the Strip, but there's also plenty to see for non-gamblers too as well as family-friendly attractions. Finally, leave the city behind and head to the Red Rock Canyonlands.
New Hampshire: learn at the Children's Museum of New Hampshire
Stuck for fun things to do with the kids? Embark on a virtual tour of the Children's Museum of New Hampshire and make the most of this resource to support at-home learning. With lots of different topics covered in the museum, from dinosaurs to puzzles, there are also plenty of extra resources for online learning so spending time at home is not only fun but educational.
New Jersey: join a virtual zoo school
Thanks to the efforts of Cape May County Zoo and its keepers you can learn about a different animal every day at the virtual zoo school. So far the zoo has featured owls, American bison, cheetahs and African lions among others. The daily videos are posted on its website and on the zoo's Facebook page. As with all the zoos and aquariums featured in our story, Cape May County Zoo is a current member of the Association of Zoos & Aquariums too.  
New Mexico: tour the Carlsbad Caverns
If tight and dark places are not for you in real life, why not explore them virtually? This tour of Carlsbad Caverns in New Mexico gives a glimpse inside the caverns and the incredible formations that cover their ceilings and walls. Then, don a virtual headlamp and trek through a cave after virtually flying with thousands of bats that live here.
New York: go inside the American Museum of Natural History
Not only an exciting but educational activity, this virtual tour of one of the world's top scientific and educational institutions is truly eye-opening. Journey through 45 permanent exhibition halls as you come face to face with a blue whale, marvel at the size of a T-Rex and take a peek at the cross-section of a giant sequoia. There's also a digital version of the museum's collection and three fascinating online exhibits – the one on the museum's dioramas (miniature models) is unmissable.
North Carolina: explore Wilmington and beyond
If a seaside escape is long overdue, head to Wilmington in North Carolina virtually. This immersive 360°-experience offers a bird's-eye view of the city and has several videos touring the city's most notable attractions, including the battleship North Carolina and the Historic Downtown. When you've explored the city, virtually fly over to the Carolina Beach boardwalk or Kure Beach and imagine the sand between your toes.
North Dakota: escape to the Great Plains in Jamestown
Home to the world's largest buffalo monument, Jamestown has plenty of exciting attractions to discover. There's the National Buffalo Museum, of course, and the Frontier Village, capturing what life would've been like for early settlers. Both the 1883 Historic Stutsman Courtroom and Courthouse are fascinating too. If you have a VR headset, you can view this tour in 3D.
Ohio: walk through the history of the US Air Force
This incredibly well-designed virtual tour allows visitors to step through the doors of the National Museum of the United States Air Force and tour the entire museum. There are easy-to-follow arrows to point you in the right direction of the exhibits, from planes used in the Korean War to a decommissioned Air Force One, as well as 'hot spots', where you can watch additional videos and find links to more online resources.
Oklahoma: go inside the National Cowboy & Western Heritage Museum
You can still browse through the museum's impressive collection online thanks to Google Arts & Culture. Read through the virtual exhibits first – we particularly love the exhibit about artist Charles M. Russell and the American Rodeo Gallery – then head inside the museum and walk around for yourself. 
Oregon: tour the Oregon State Capitol
Another breathtaking capitol building, the Oregon State Capitol is grand and unrestrained in its decor. Start your exploration at the rotunda where you'll be able to hear more about the State Seal. The accompanying audio guide will lead you to the House and Senate chambers, explaining the work that is done here. Both chambers feature videos of the legislative process in action. 
Pennsylvania: discover the historic sites of the Battle of Gettysburg
One of America's most important historical landmarks, Gettysburg is littered with notable Civil War sites. Thanks to this virtual tour you can follow in the footsteps of Civil War-era soldiers and learn more about such historic places as Culp's Hill, Devil's Den and Little Round Top – the site of an unsuccessful assault by the Confederate troops on the second day of the Battle of Gettysburg. There are information boxes to guide you along the way too. 
Rhode Island: tour the historic mansions of Newport
This seaside city located in Narragansett Bay has a reputation as one of the top New England summer resorts and is famous for its wealth of historic mansions and rich sailing history. Head over to the Newport Mansions website – a preservation society dedicated to protecting the area's architectural history – and you'll find several virtual tours of some of the most luxurious mansions in the area. The ostentatious decor of The Elms is our favorite.
South Carolina: peek inside the Governor's Mansion
The South Carolina Governor's Mansion dates from the 1850s and this exquisite Federal-style property, the residence of the Palmetto State's First Family since 1869, is packed with treasures including paintings and silverware. Step inside and virtually walk through the house at your own pace, making sure to pay great attention to the historic detail throughout. 
South Dakota: tour the Mount Rushmore National Memorial
If you've never had a chance to visit South Dakota and Mount Rushmore, this is the perfect opportunity to explore its pathways, lookouts and, of course, the famous stone carvings themselves. This virtual experience allows you to get an extreme close up of the four presidents' portraits carved into the Black Hills – George Washington, Abraham Lincoln, Teddy Roosevelt and Thomas Jefferson. You can find more pictures of Mount Rushmore in our feature showcasing historic images of America's tourist attractions too. 
Tennessee: visit Nashville
A virtual visit to the Music City comes highly recommended as, thanks to Google Earth, you can now explore this fun city in great detail straight from your living room. Start in Downtown and take in sites like the Tennessee State Capitol and the Country Music Hall of Fame and Museum, where you even get to go inside. Then explore Nashville's connection to honky-tonk music and virtually walk through Midtown and Southern Nashville, where you'll find a full-scale replica of Greece's Athenian Parthenon.
Texas: see a digital exhibition at Space Center Houston
One of America's best space museums has put together an incredible virtual exhibition on Apollo 13, including videos, historic images and stories from the crew. Learn more about what went wrong on this mission that was later called a "successful failure", discover what the journey home was like for the astronauts and get a closer look at one of the artifacts from Apollo 13. 
Utah: explore the night sky in Bryce Canyon
Embark on an exhilarating virtual journey that spans day and night in Bryce Canyon and you'll discover a lot more than just its stunning red rock formations. While this stone jungle and its hoodoos are fascinating up close and a virtual horseback ride through the canyon comes highly recommended, it's the night sky here that will totally surprise you – you can even see the Milky Way. Take a look at 99 other amazing things we love about America.
Vermont: walk through the Vermont State House
This virtual tour of Vermont State House in Montpelier allows you to explore all of the building's principal chambers. Built in 1833, the State House is the state capitol of Vermont and thanks to a careful restoration project in the early 1980s its stunning Greek Revival exterior and opulent interiors are simply jaw-dropping. 
Virginia: tour George Washington's home at Mount Vernon
The estate owned by the first President of the United States George Washington is now a comprehensive museum, looking at Washington's life and also offering a peek at how people lived in the second half of 1700s. This detailed virtual tour takes visitors through the buildings on the estate and allows you to discover the interiors too. Each room has an accompanying fact box and there are several videos to guide you along the way.
Washington: take in the calming scenery at Olympic National Park
A delightful escape to the great outdoors, Washington state's Olympic National Park is full of wonderful scenery to make you forget you're at home. You'll get to take in calming views of Rialto Beach, dotted with rocks and driftwood as well as discover the trails of Hoh Rain Forest and finish your virtual hike with a stop at Marymere Falls.
West Virginia: discover how hand-blown glass is made
Famous for its artistic hand-blown glass, Blenko Glass came to prominence when its work was used for the stained-glass windows of St Patrick's Cathedral in New York City. And while getting to the factory's visitor center in West Virginia is tricky at the moment, there's a comprehensive video resource, explaining how the glass is designed and made, and then shaped into a variety of objects. 
Wisconsin: visit the Wisconsin State Capitol
Another stunning state capitol, it would be a shame not to take advantage of this building's virtual tour. Focused on the impressive rotunda, there are plenty of interesting facts to learn along the way about the central mural and other artistic details of this impressive structure in the lakeside city of Madison. Here are more waterfront cities with beautiful views too. 
Wyoming: go on a virtual walk through the Upper Geyser Basin
One of the country's most enticing national parks, Yellowstone usually draws in plenty of visitors and it's no different now, only you'll have to walk through the Upper Geyser Basin virtually. Tour the boardwalks and learn more about the park, its wildlife and geology and then take a closer look at some of the most famous of Yellowstone's landmarks, including the Old Faithful. Enjoyed these virtual tours? Discover the European museums you can visit from home too.
Source: Read Full Article