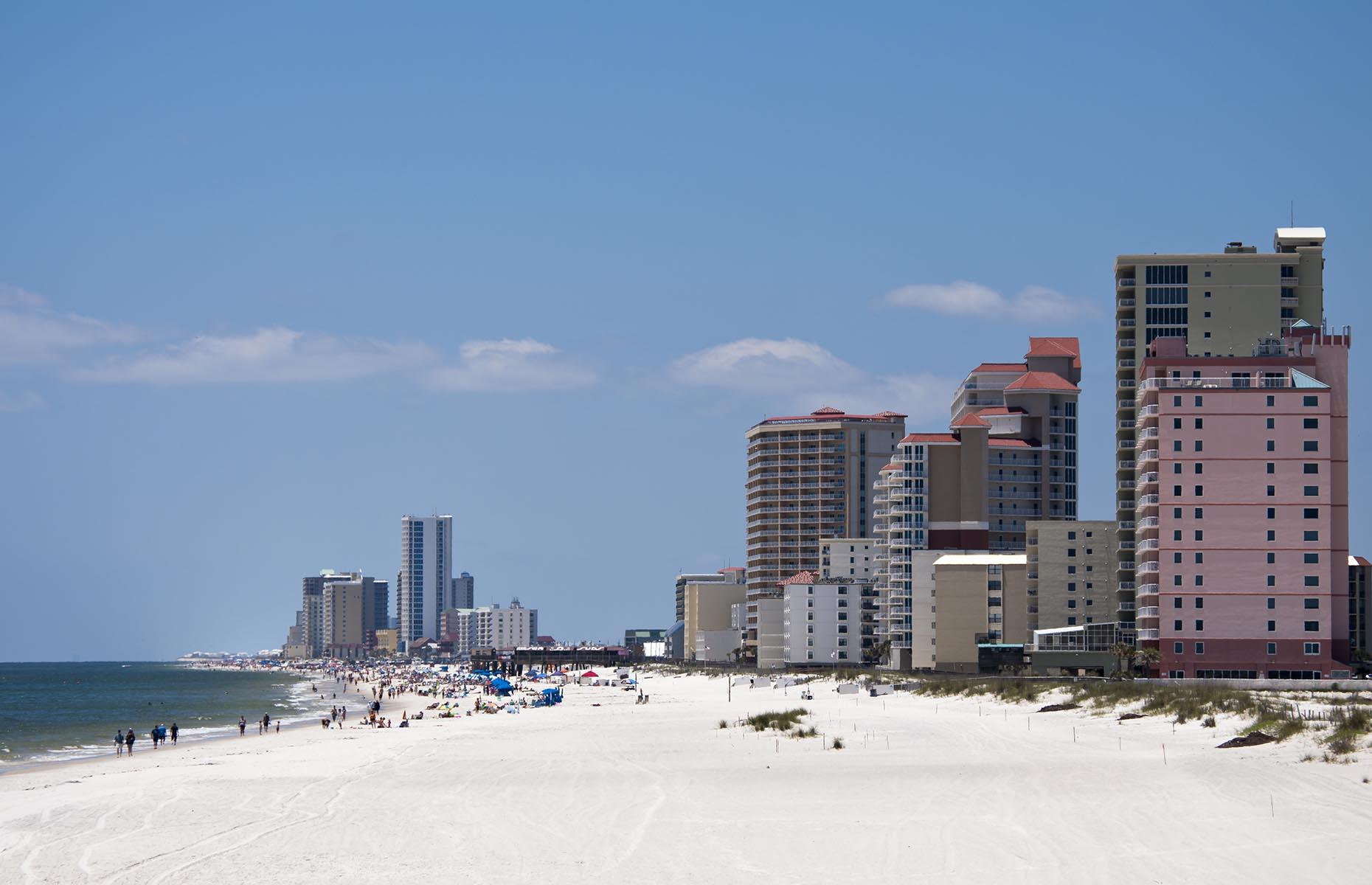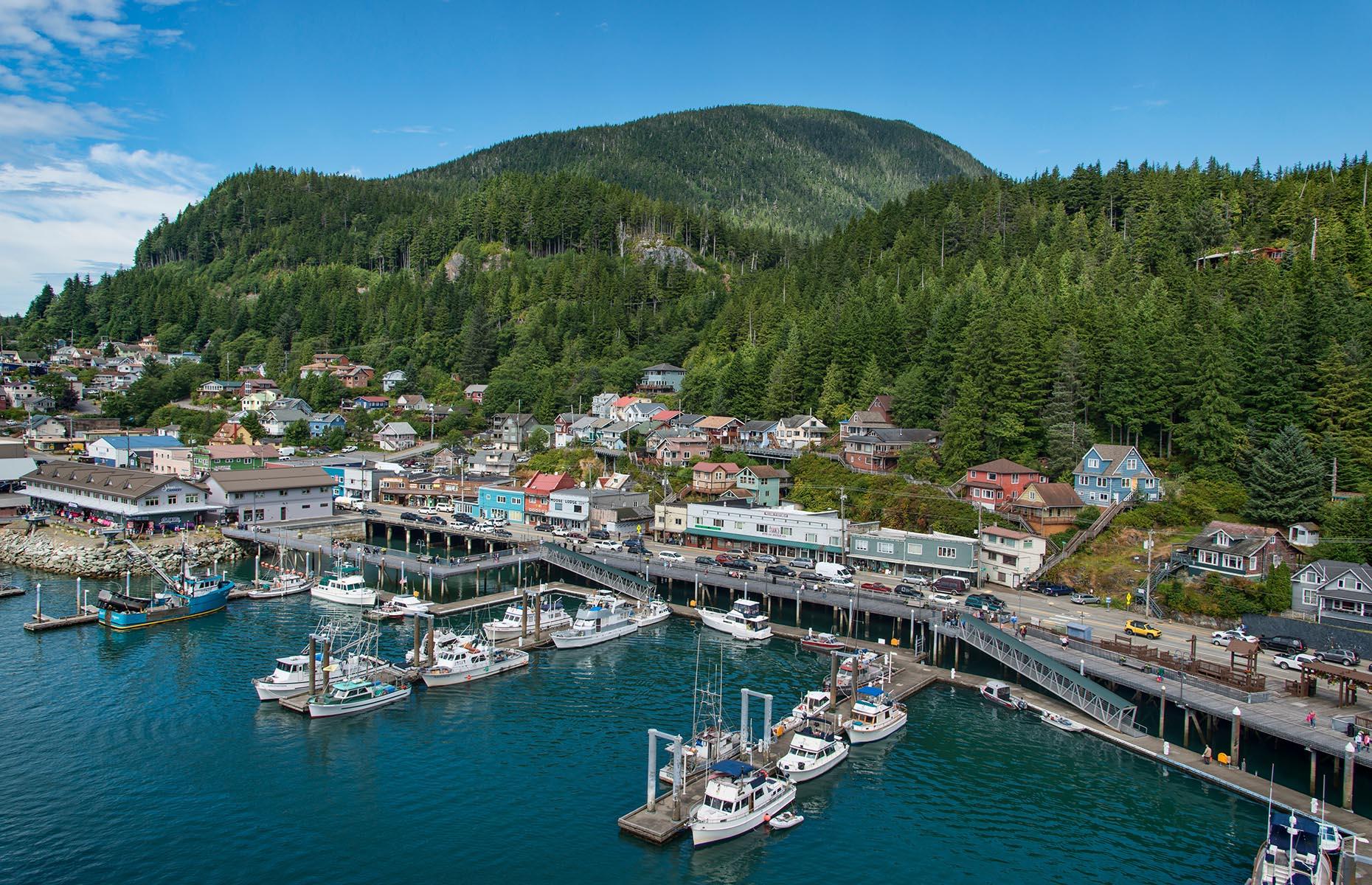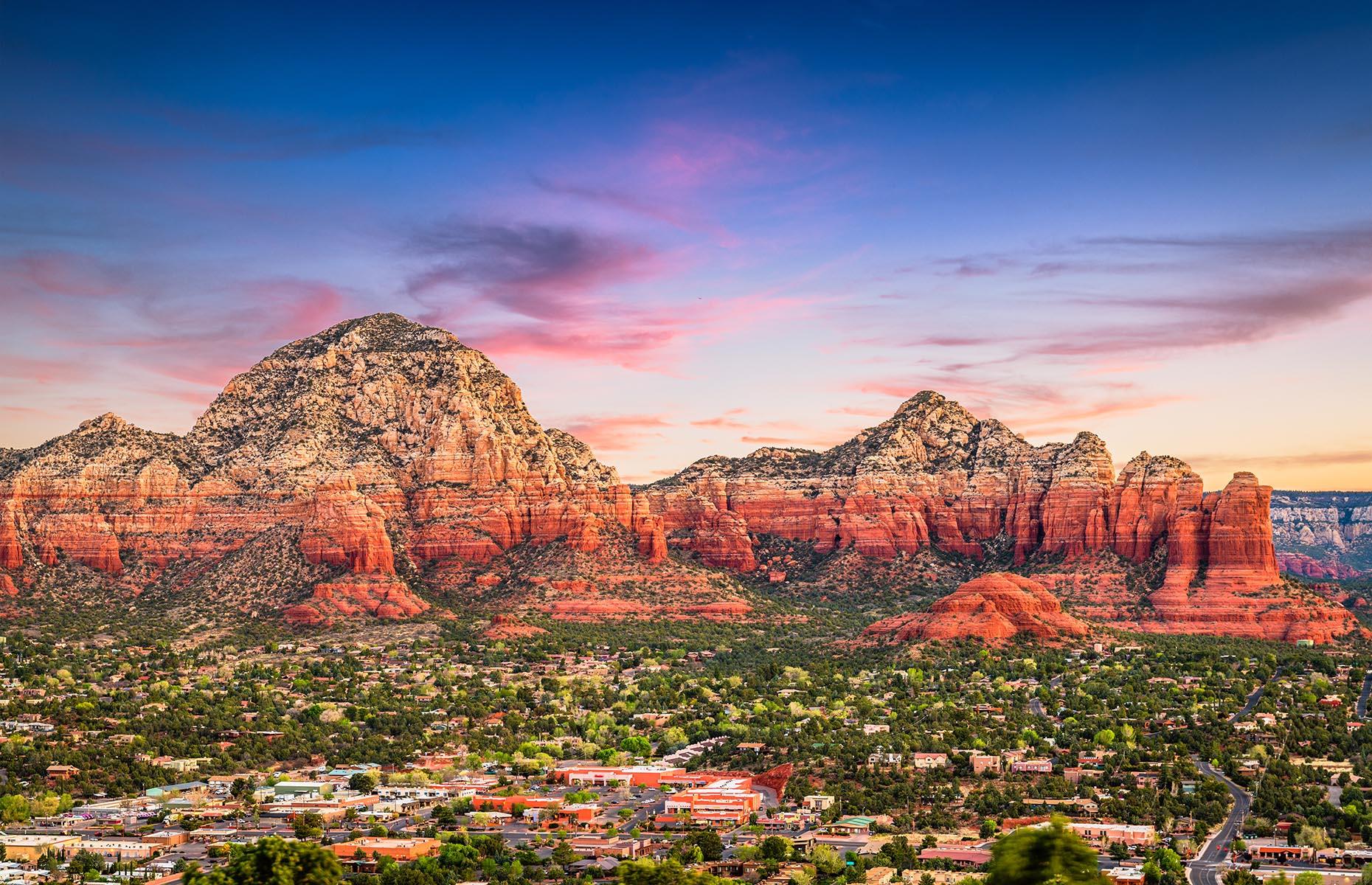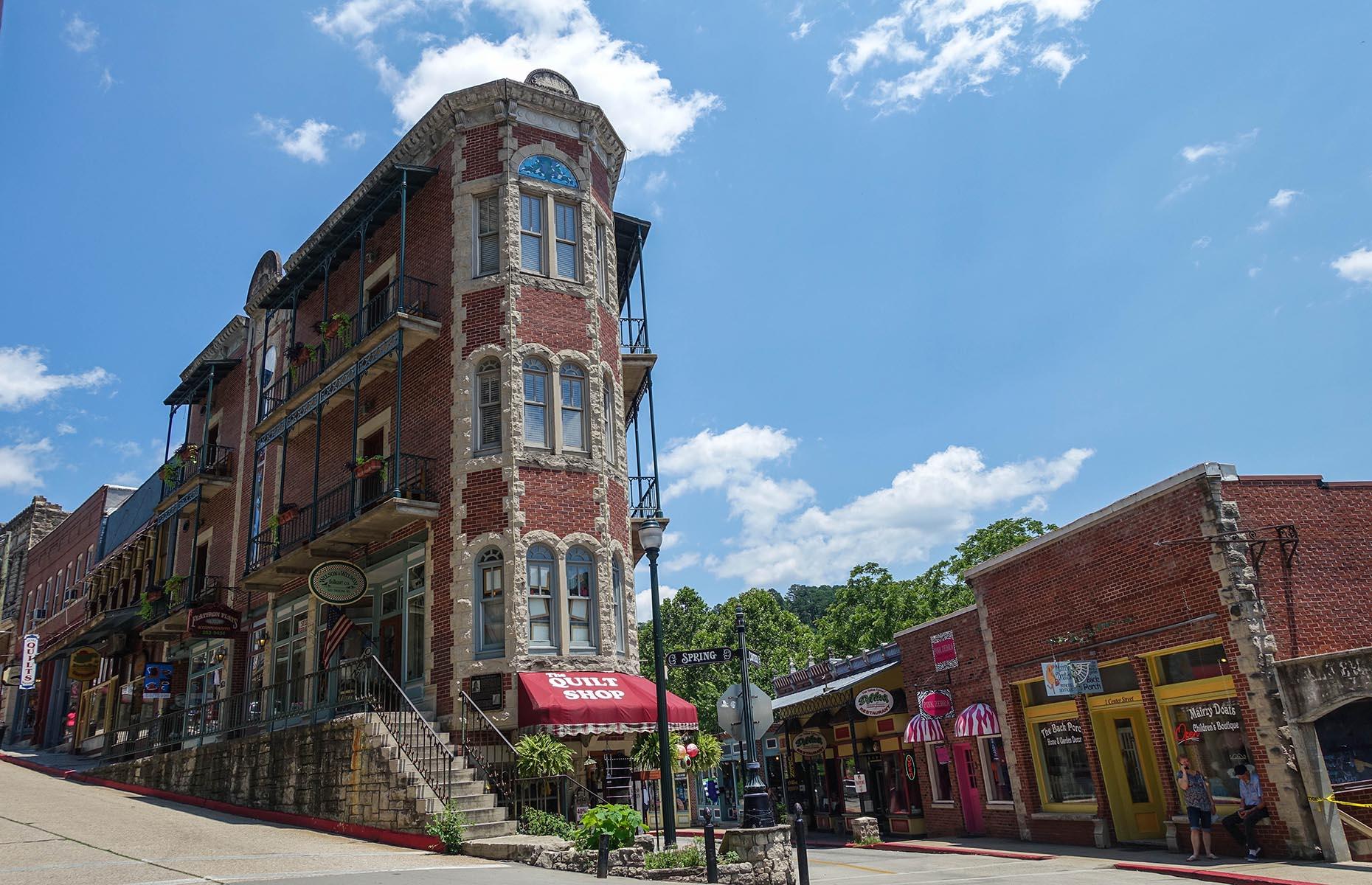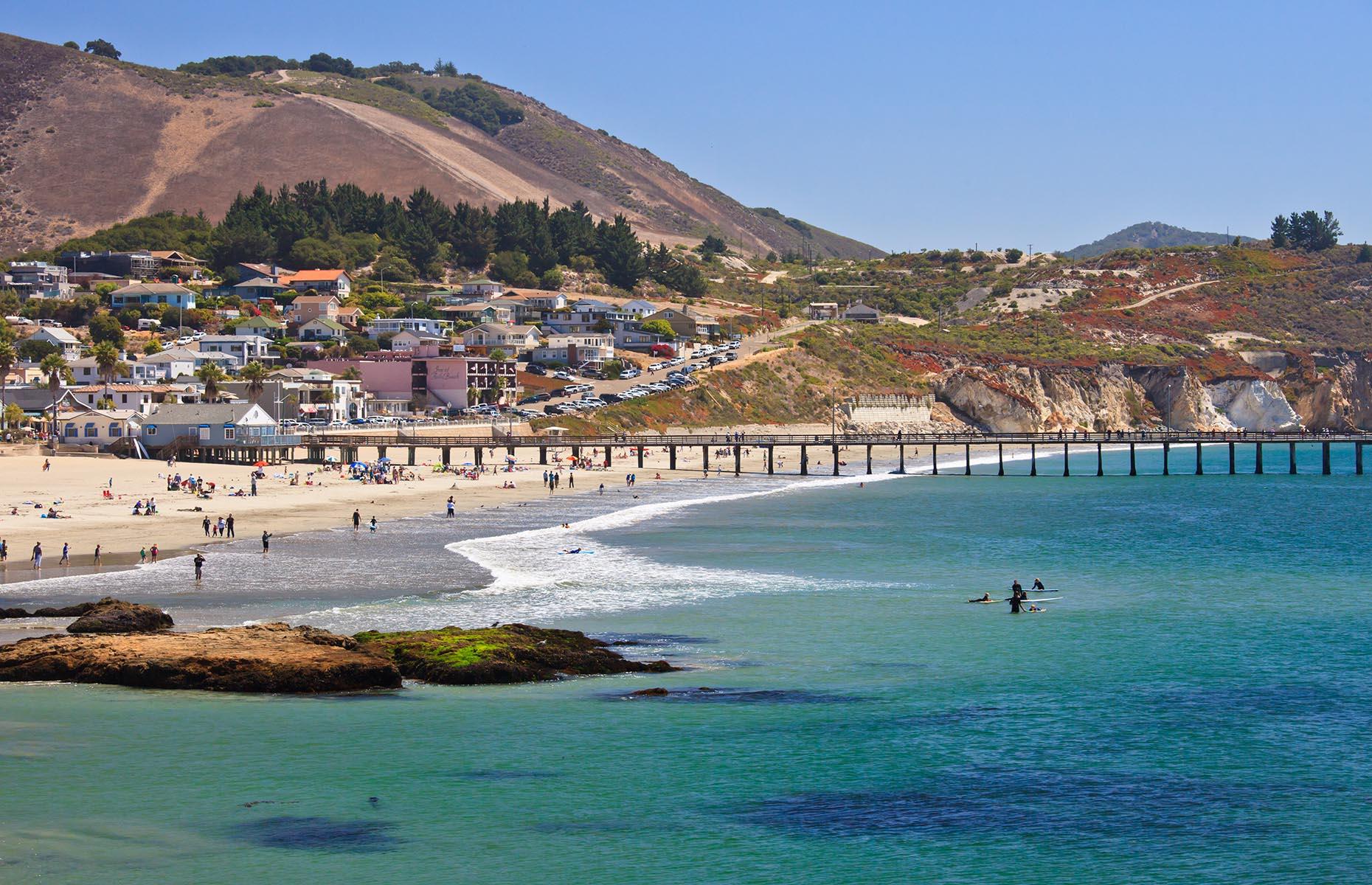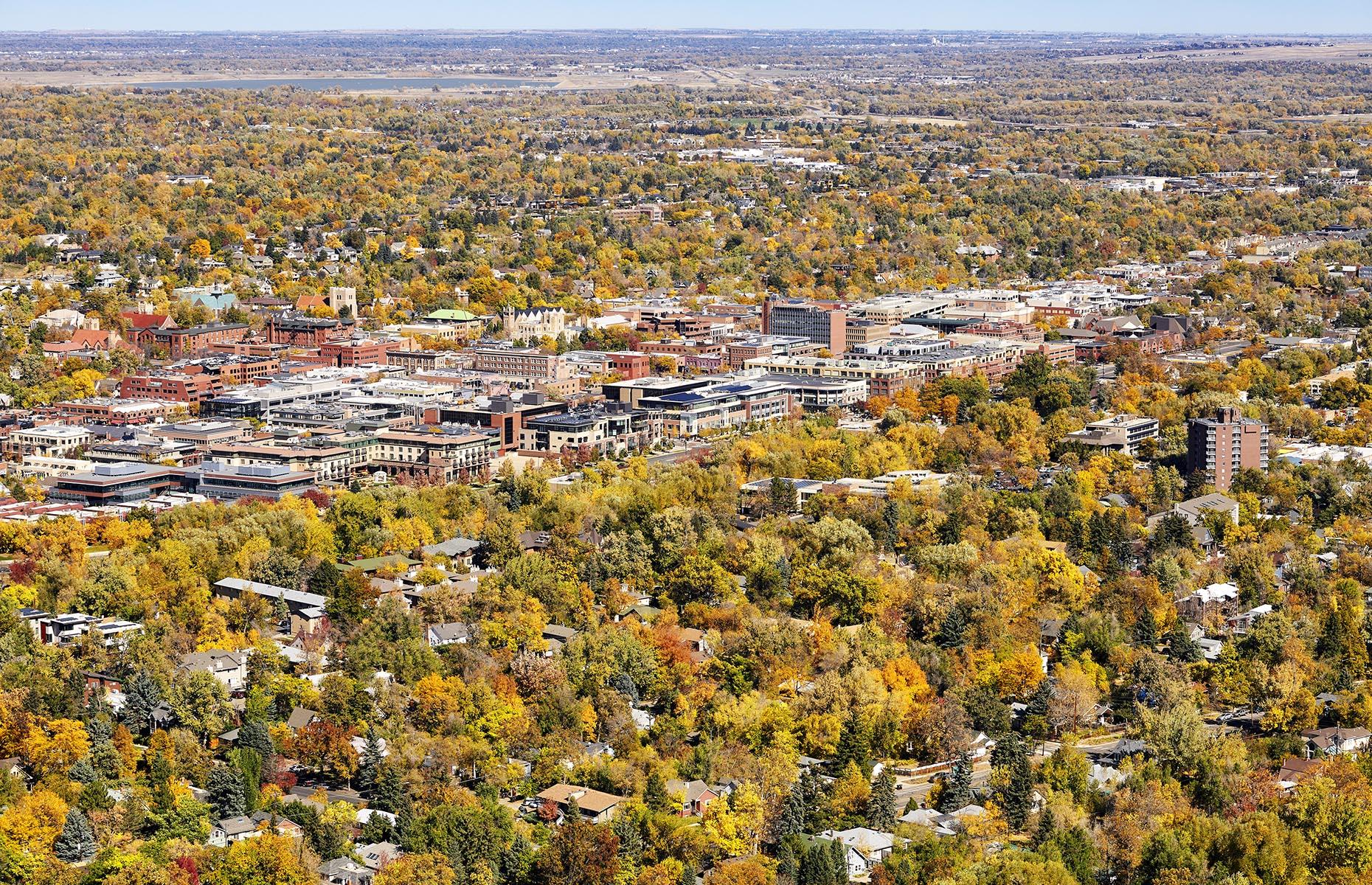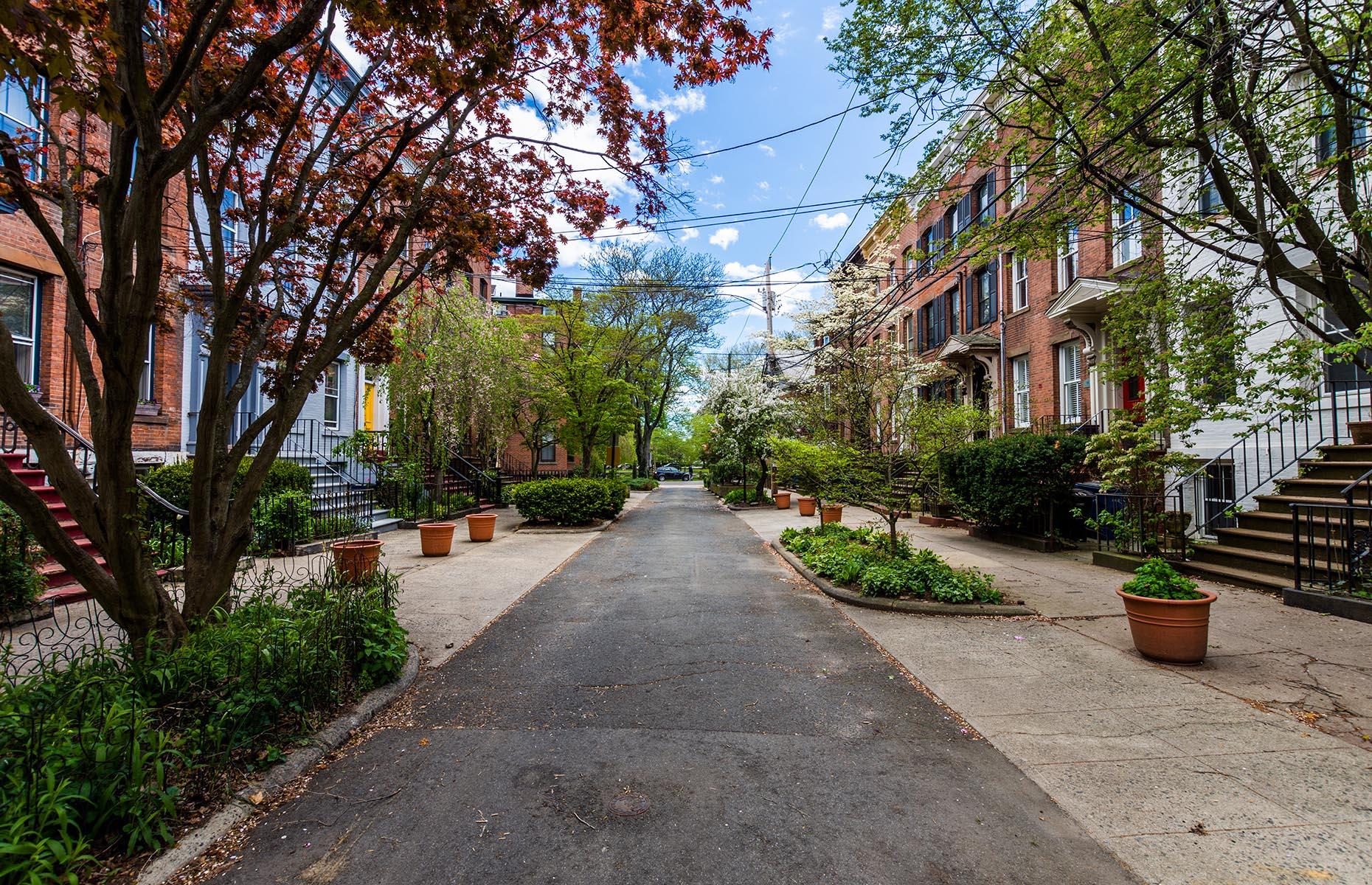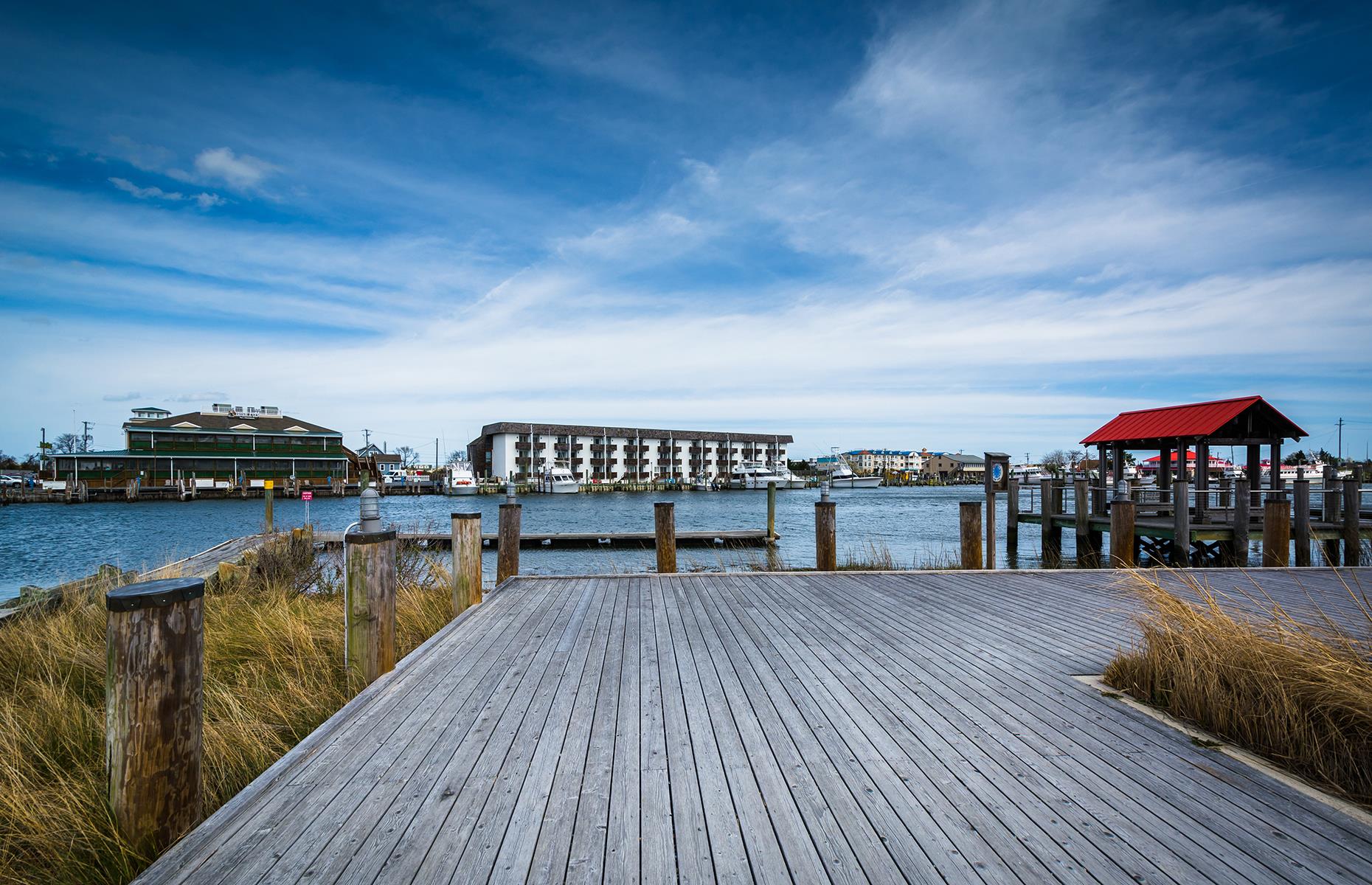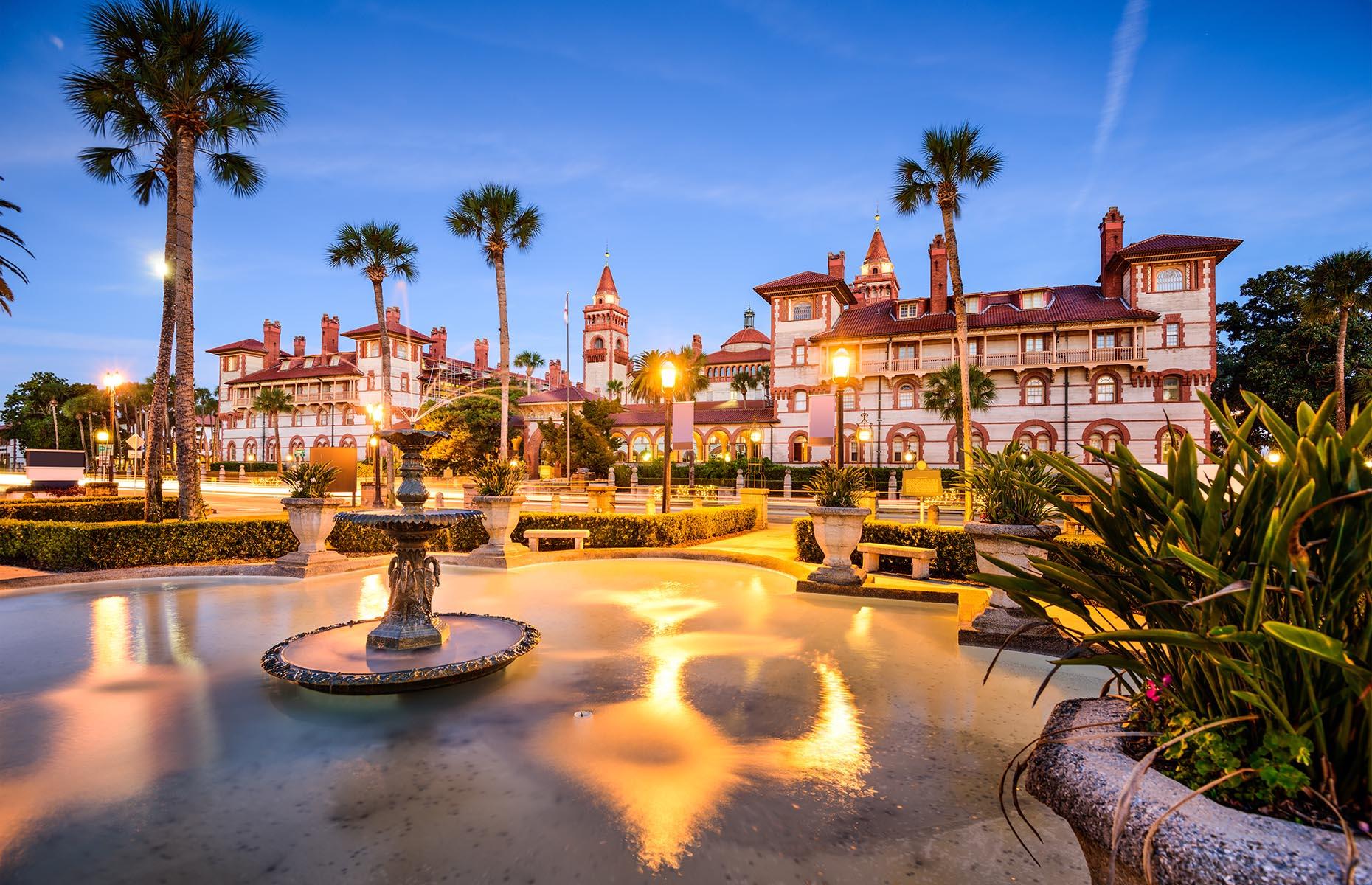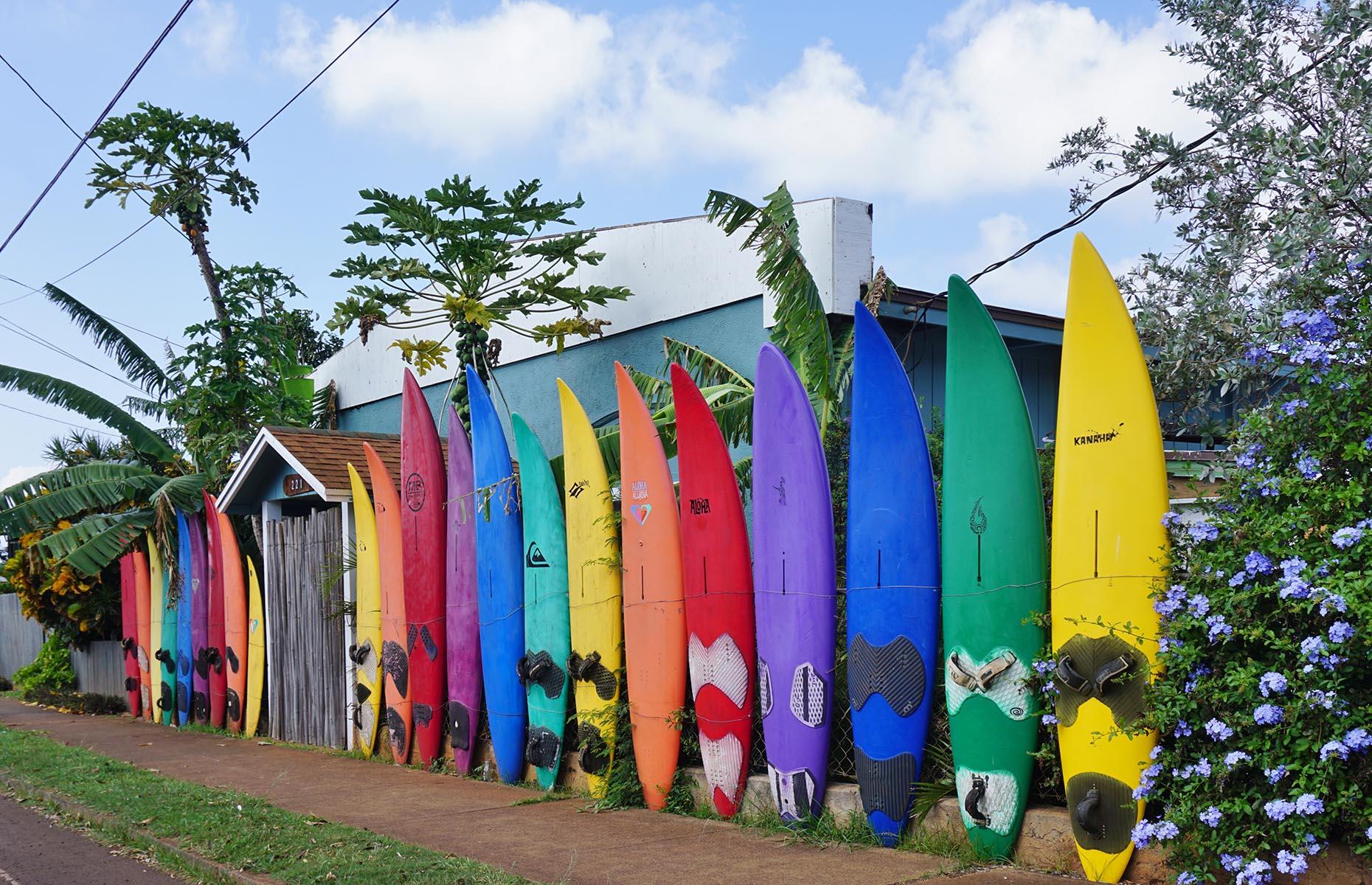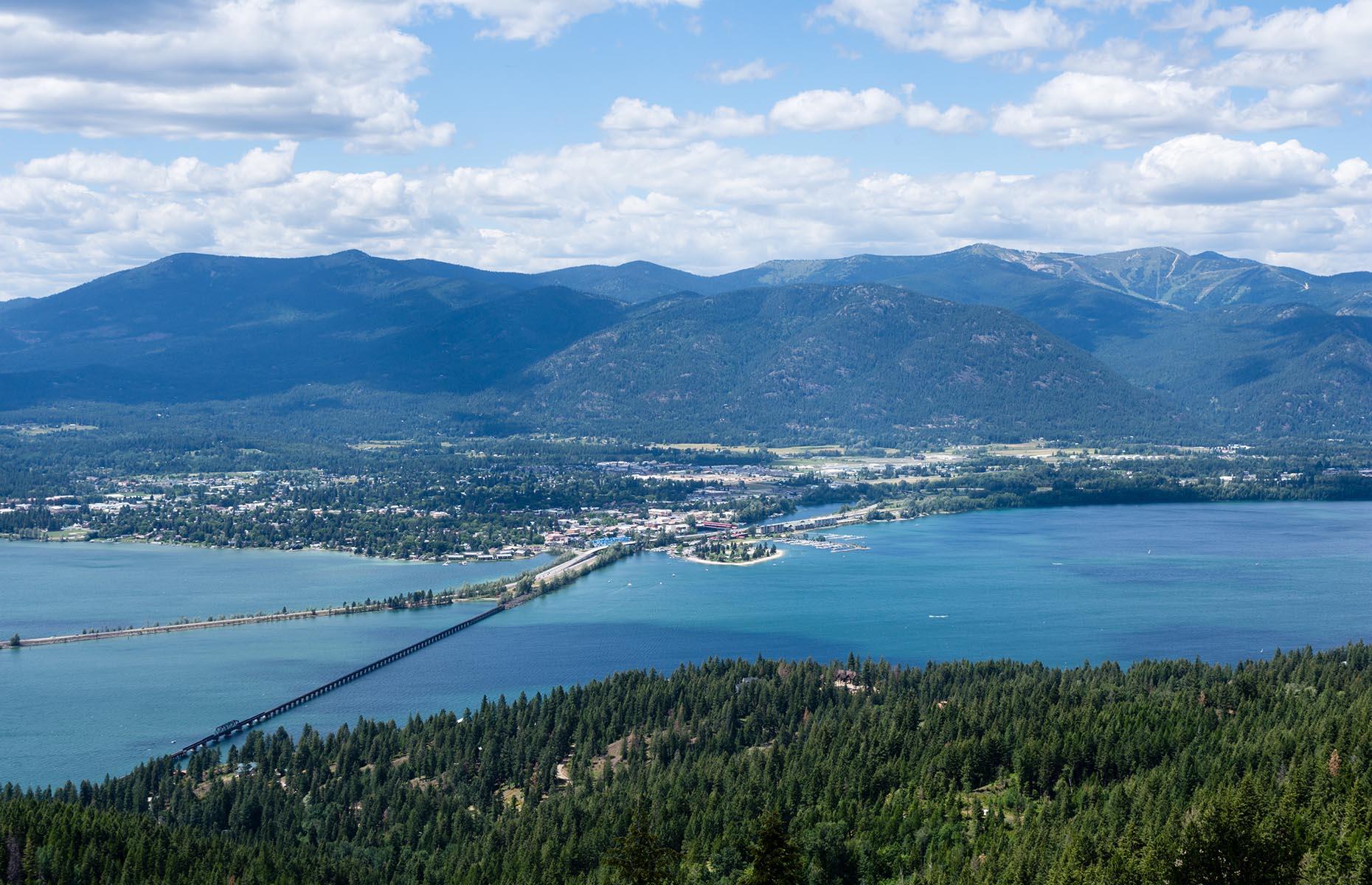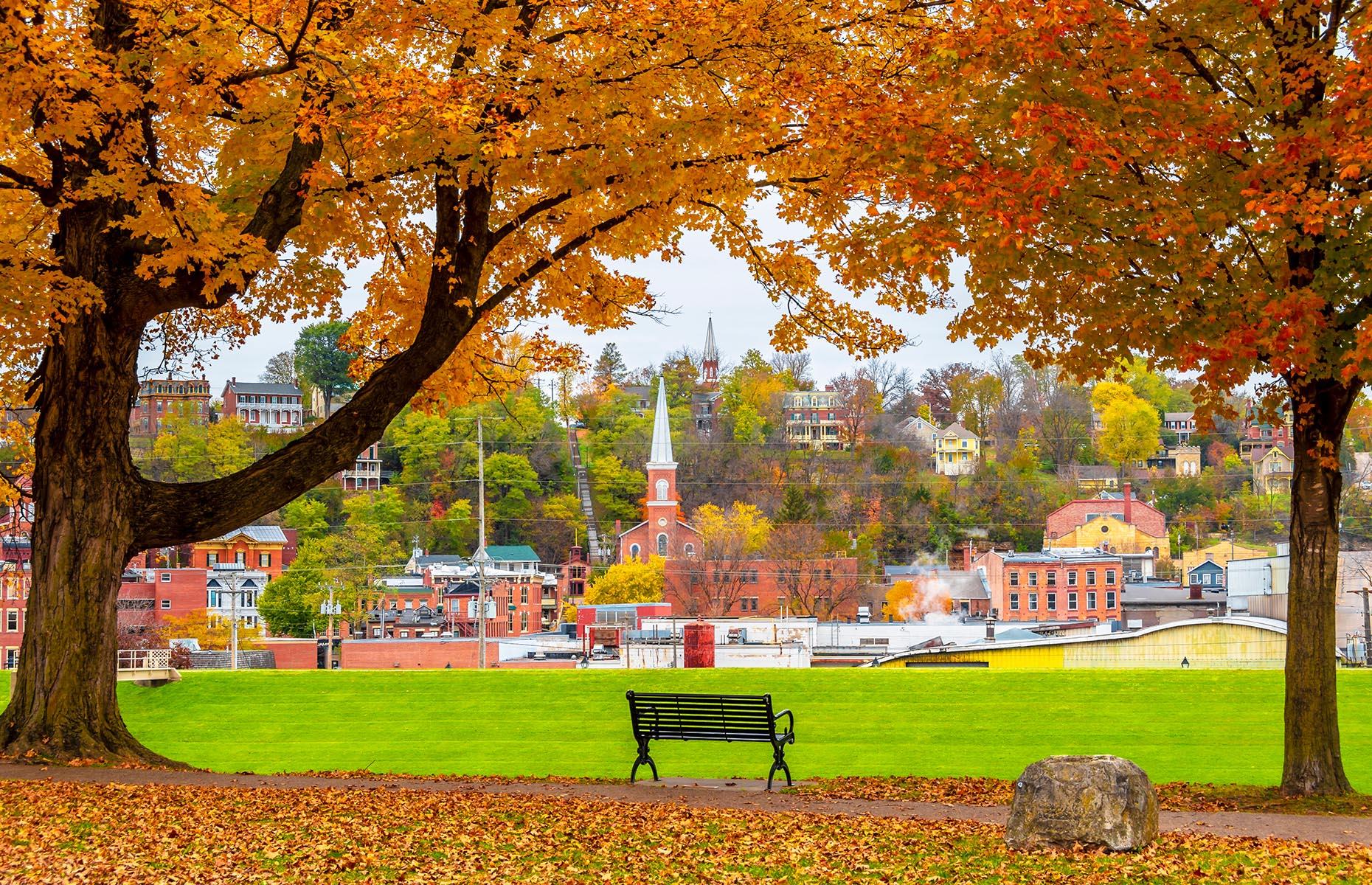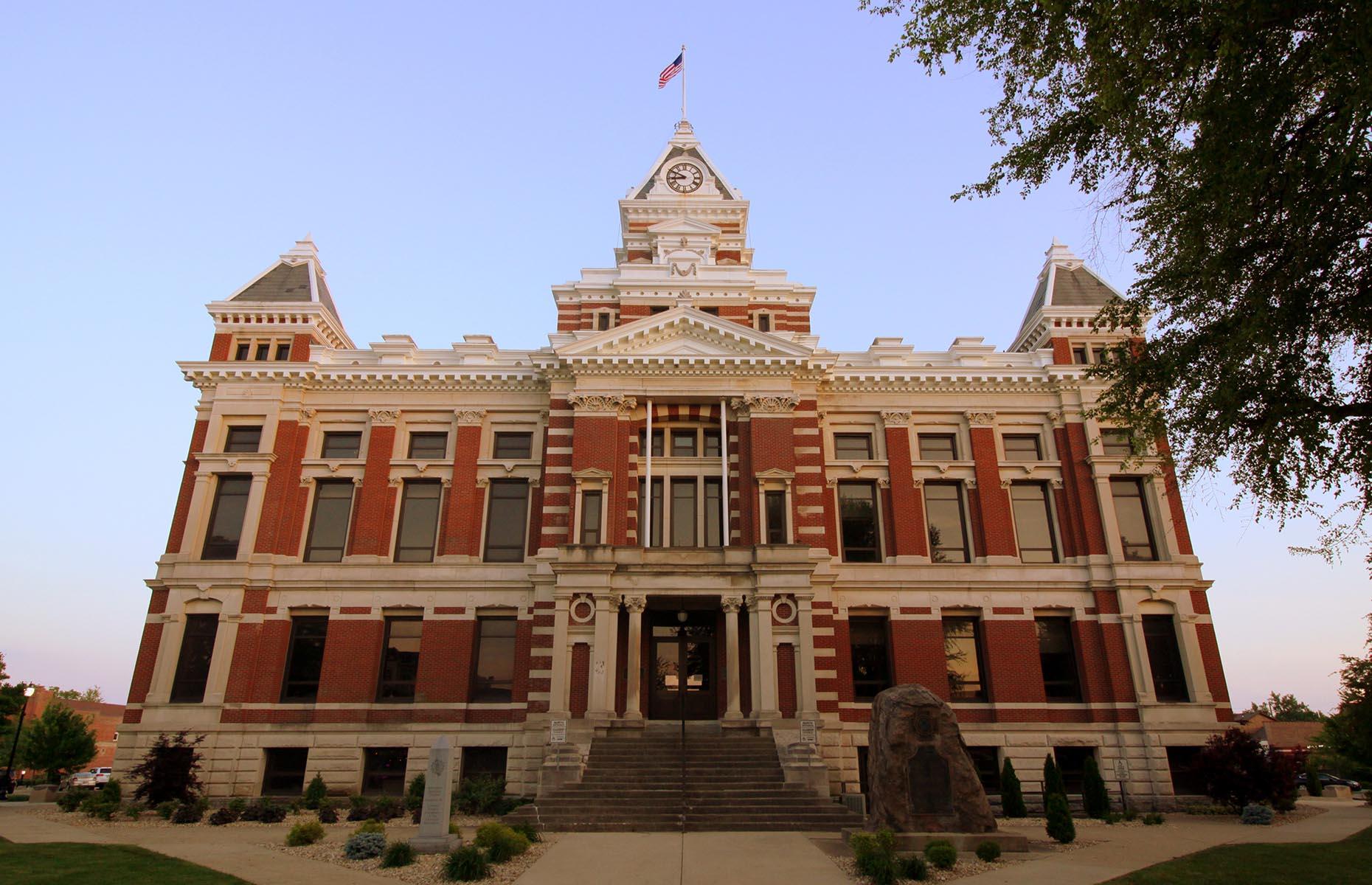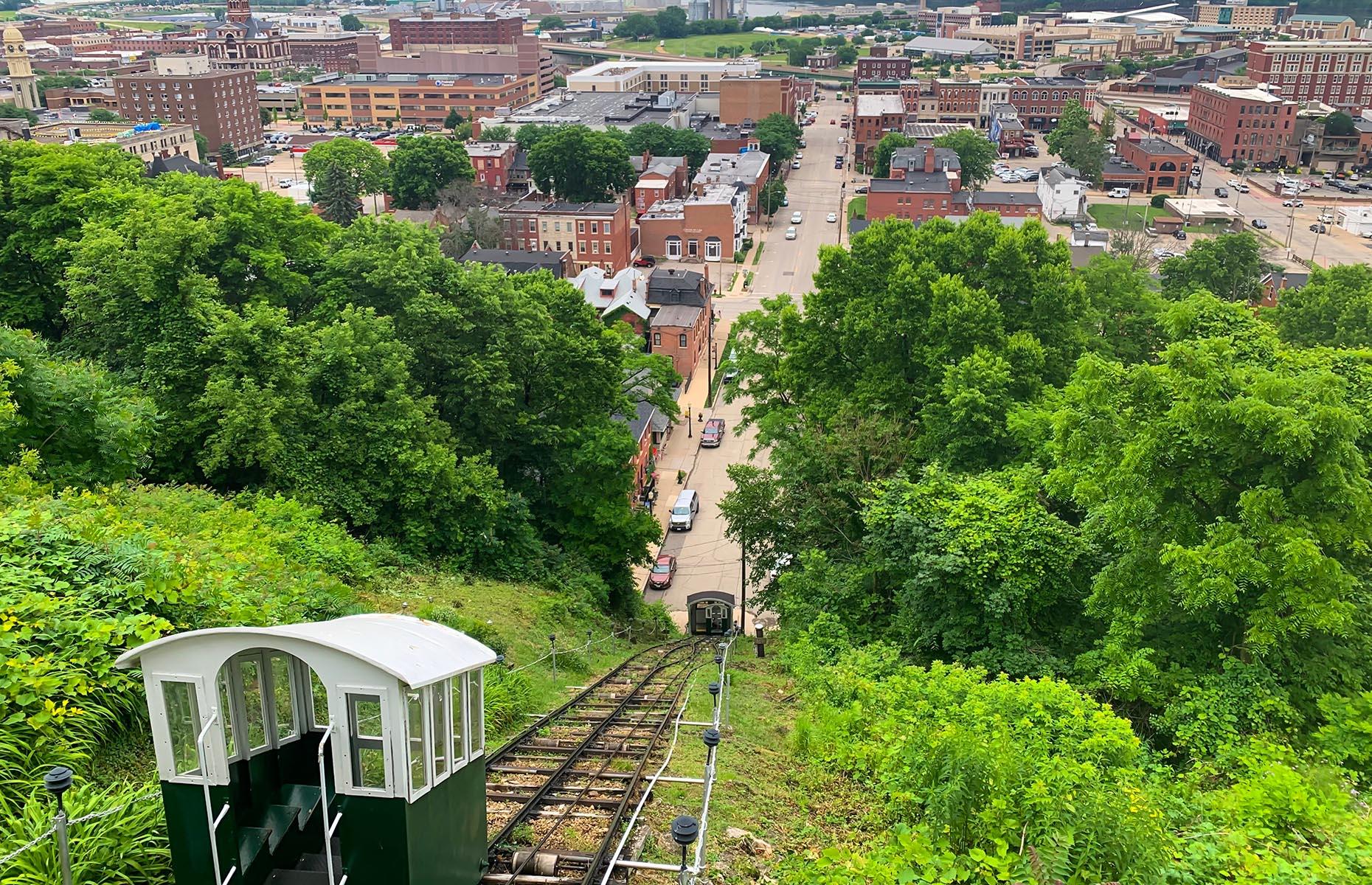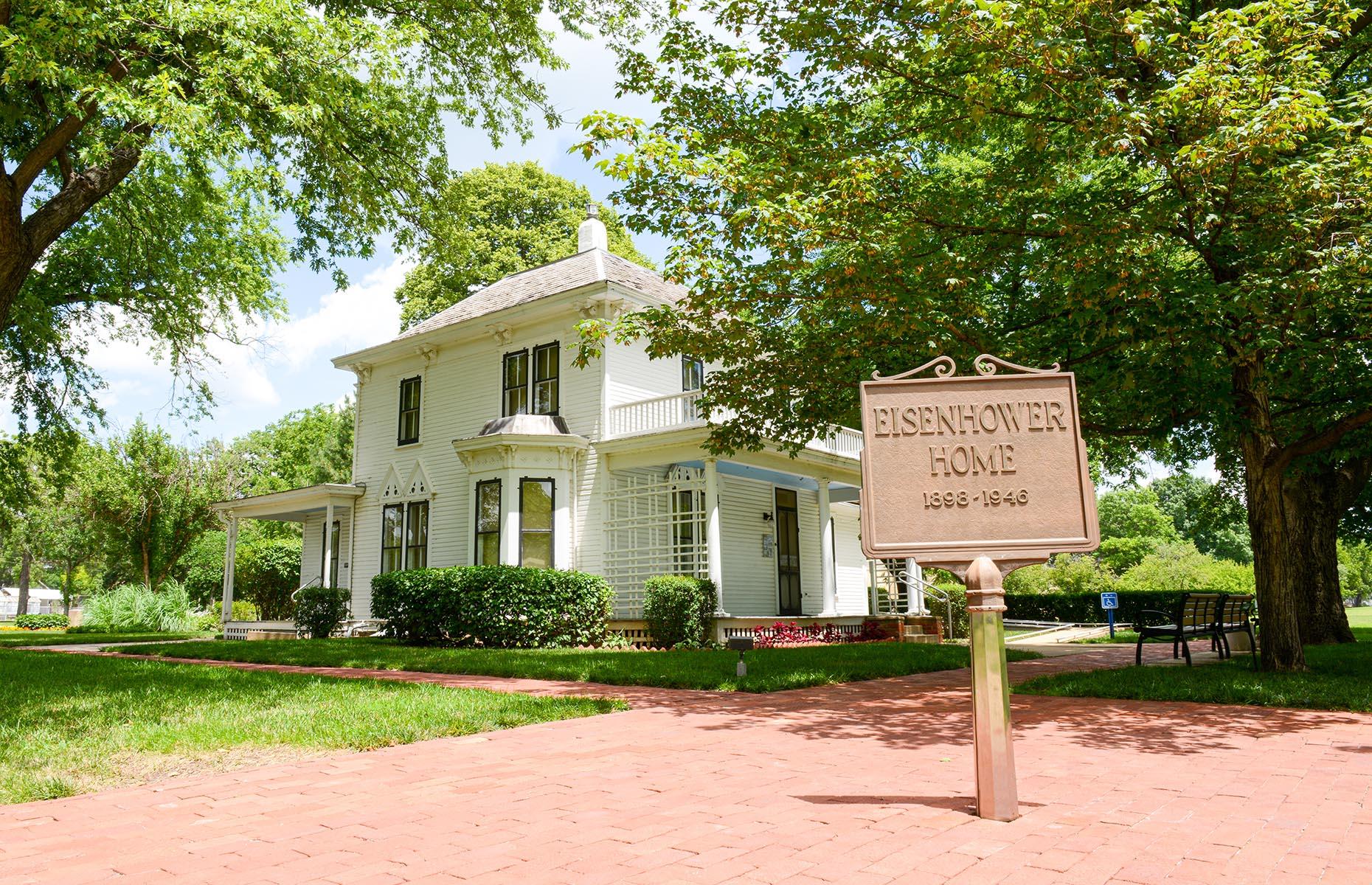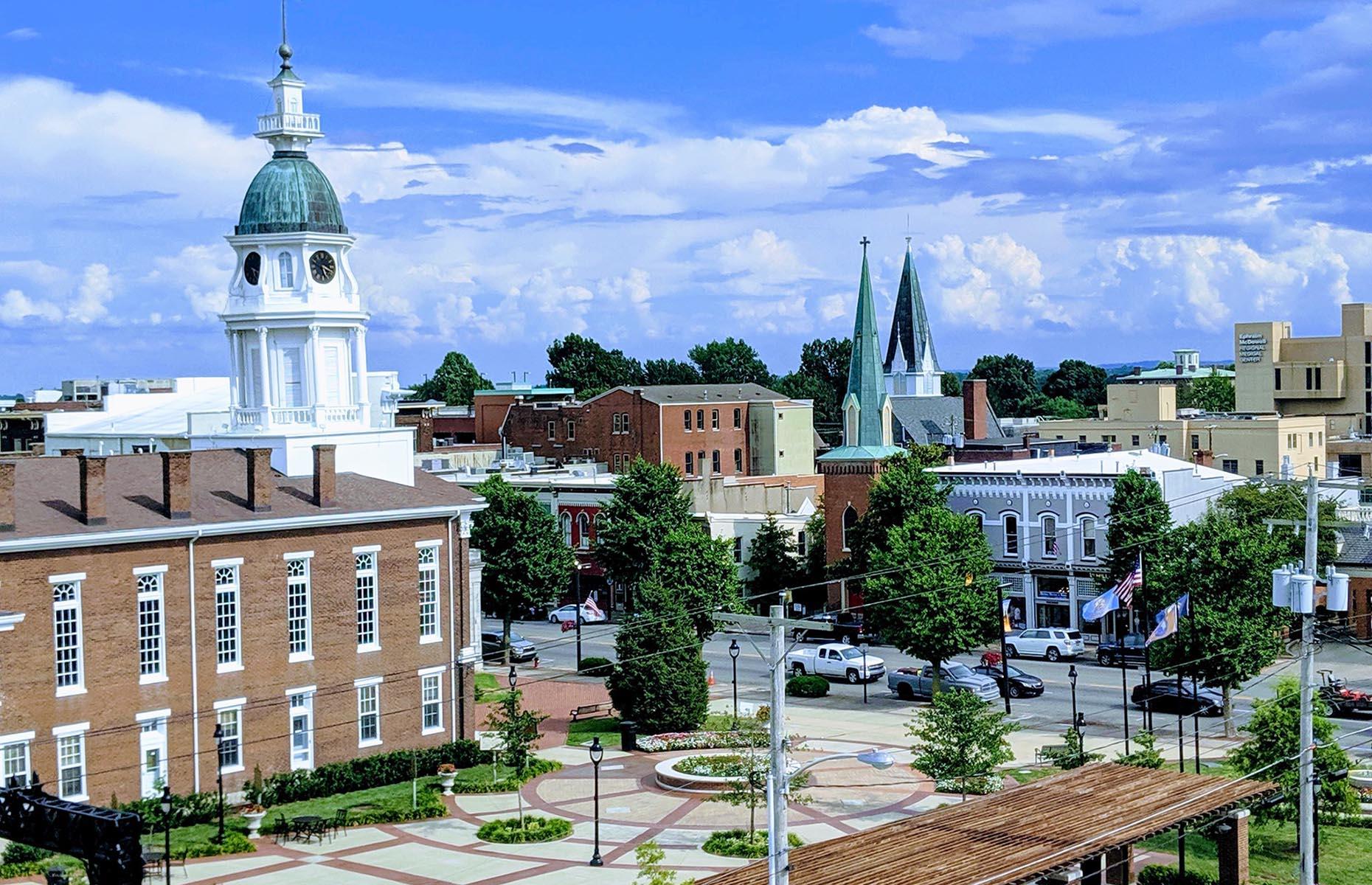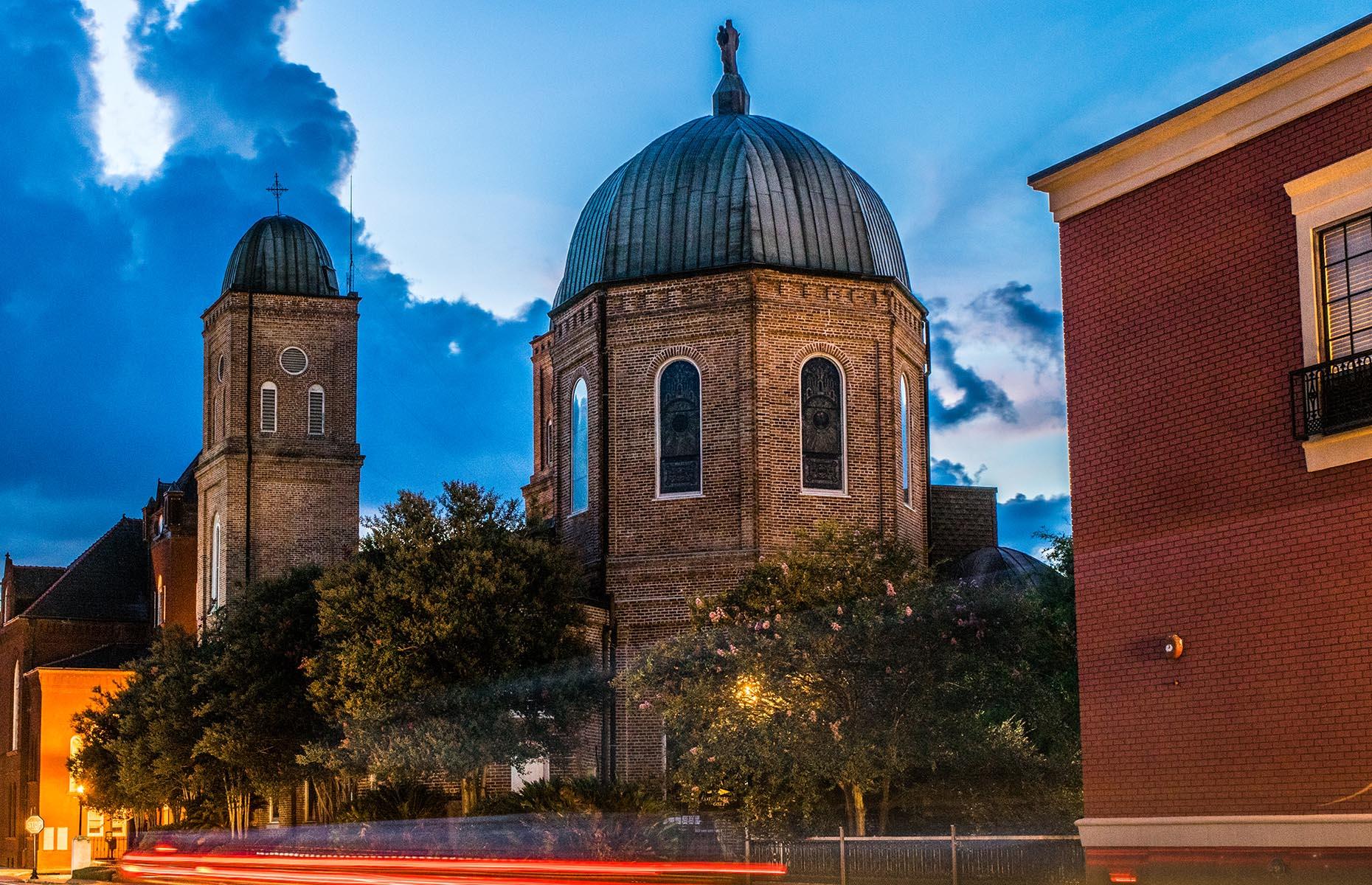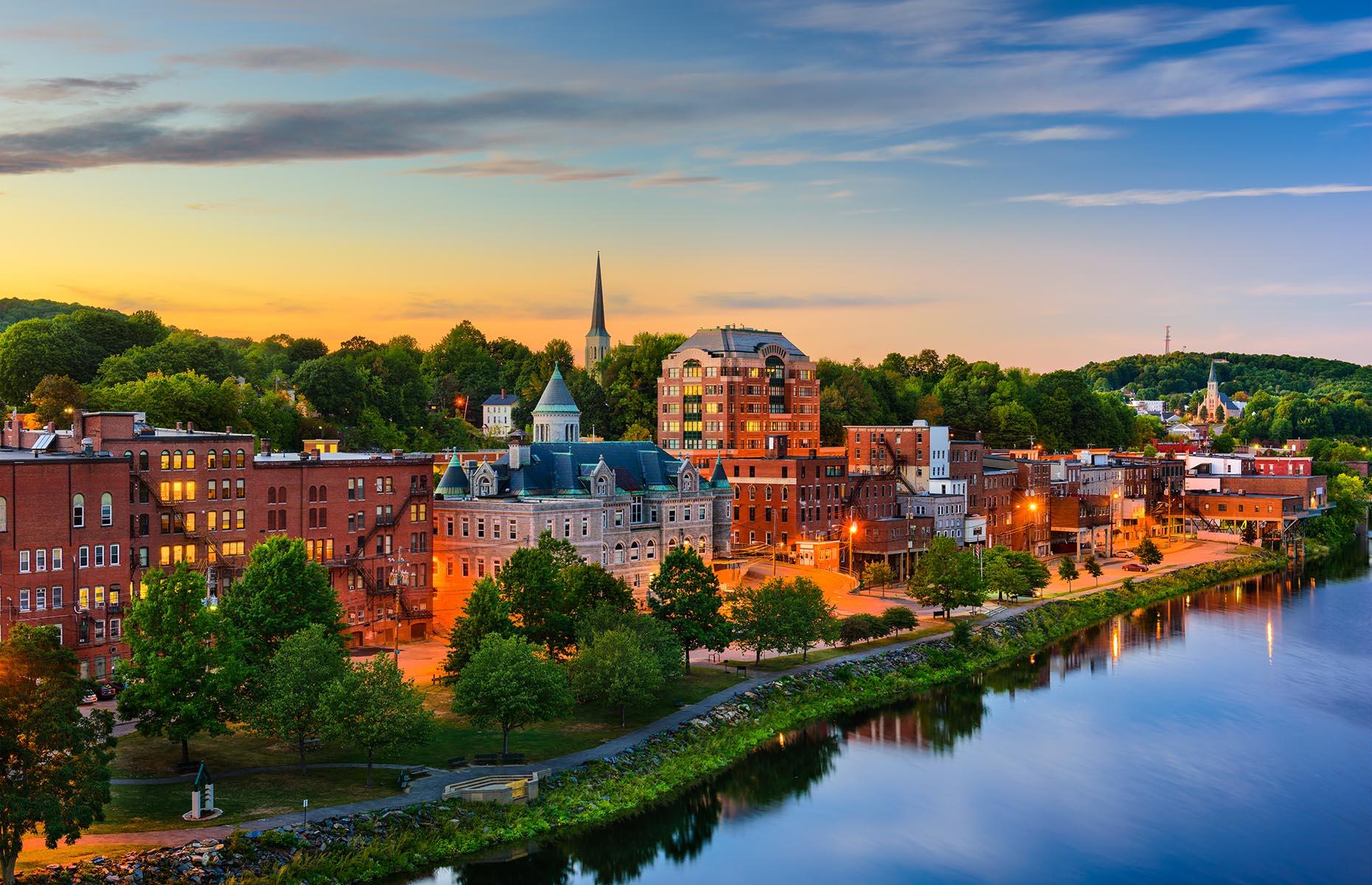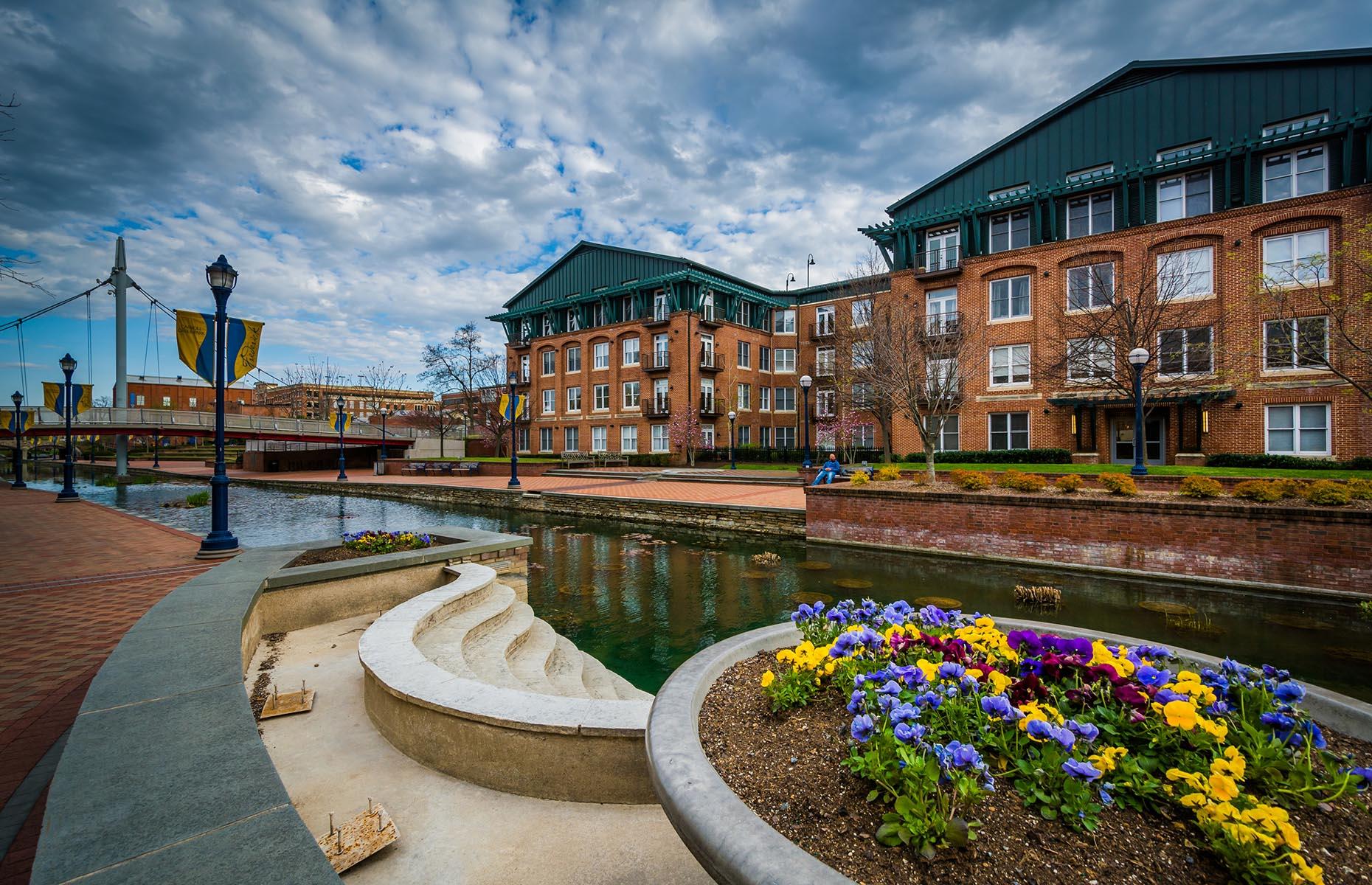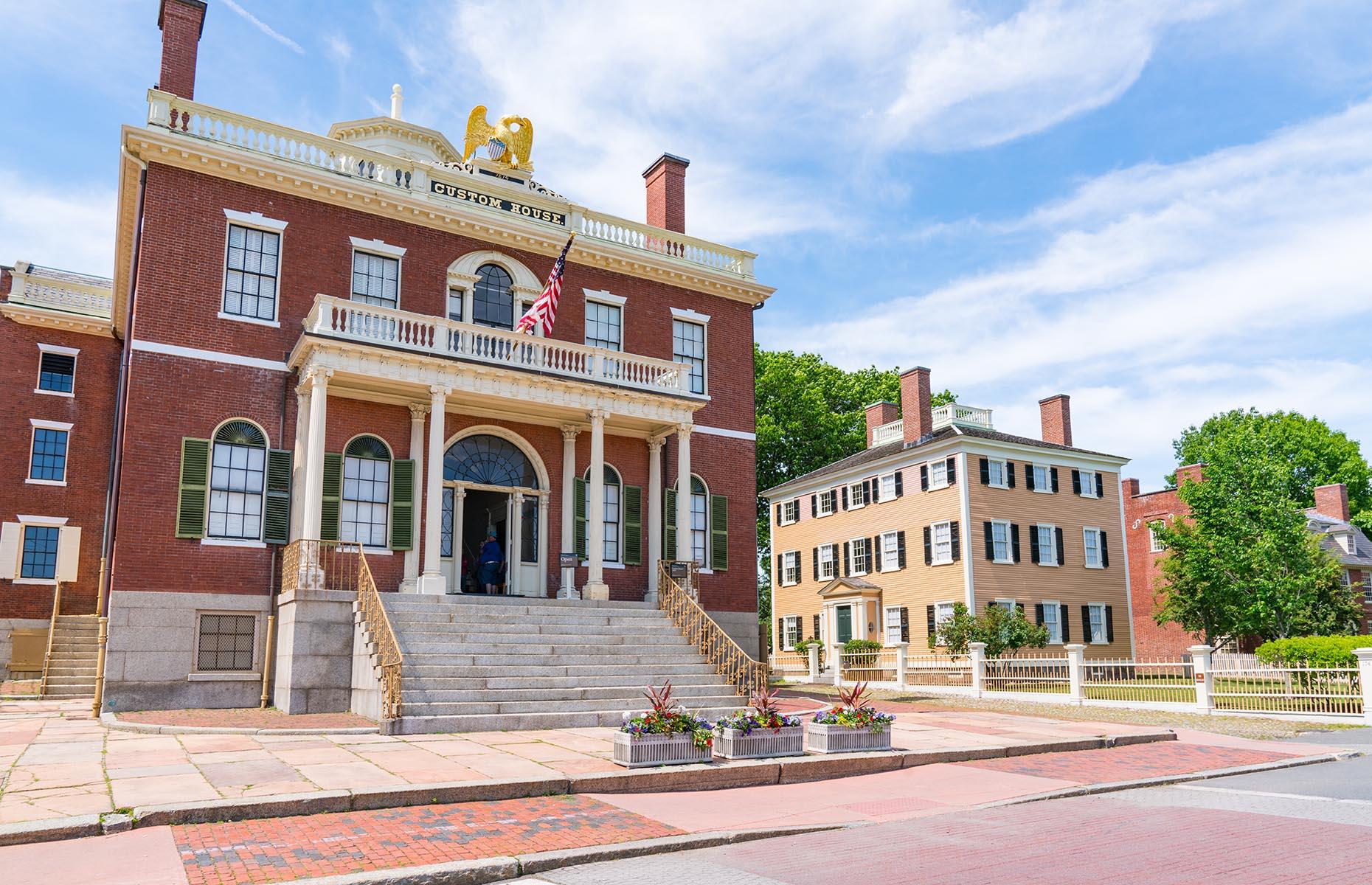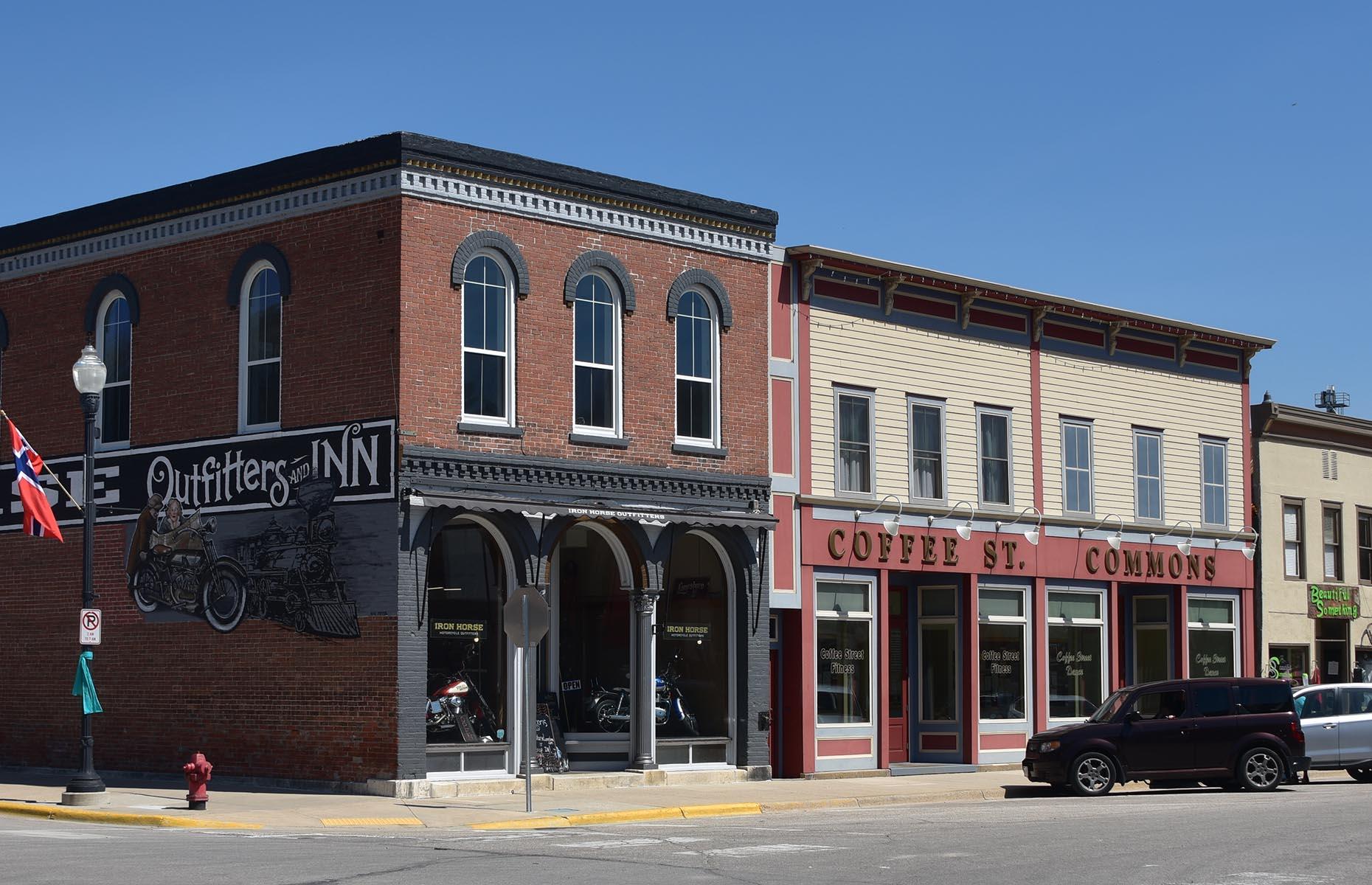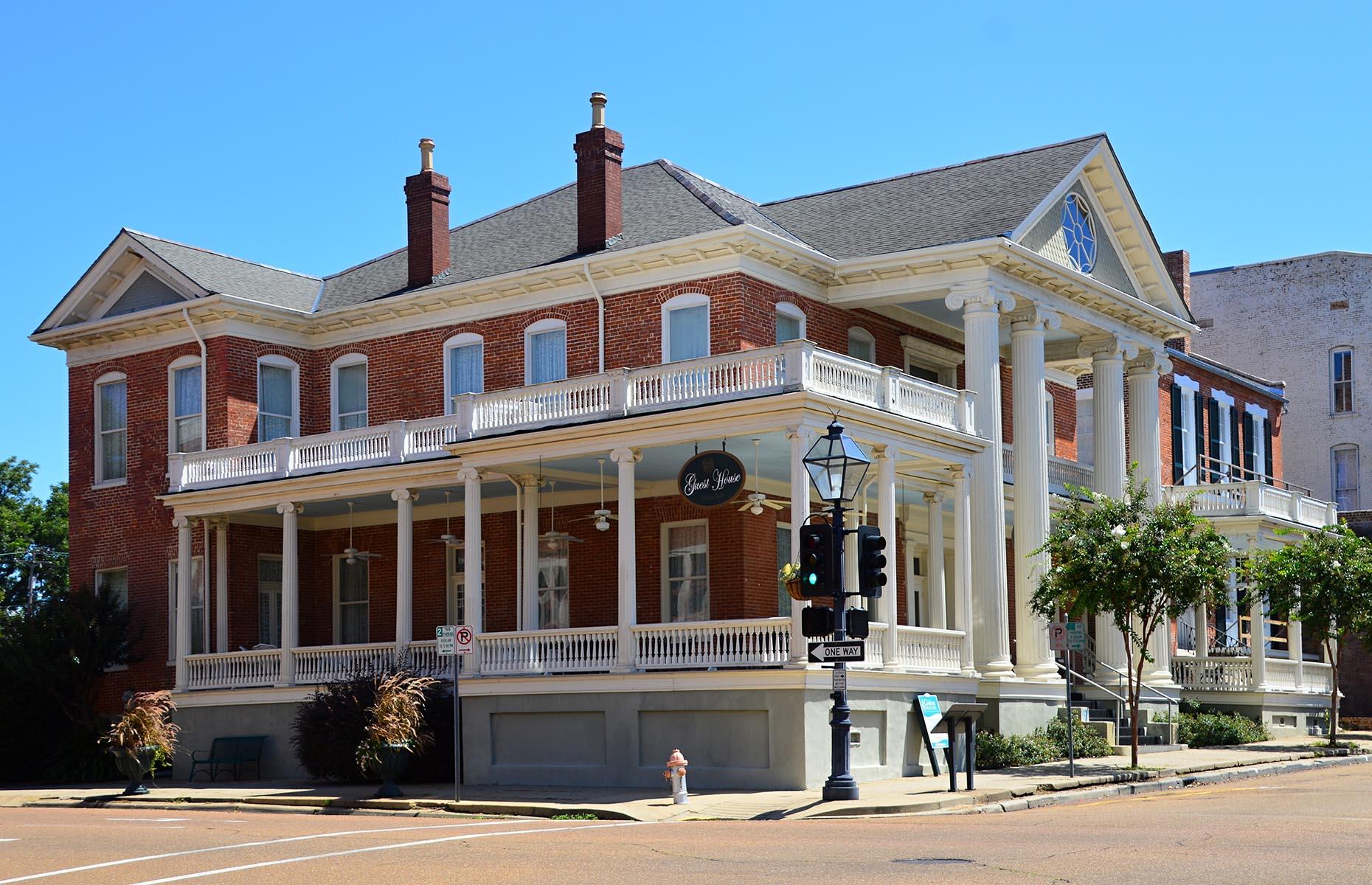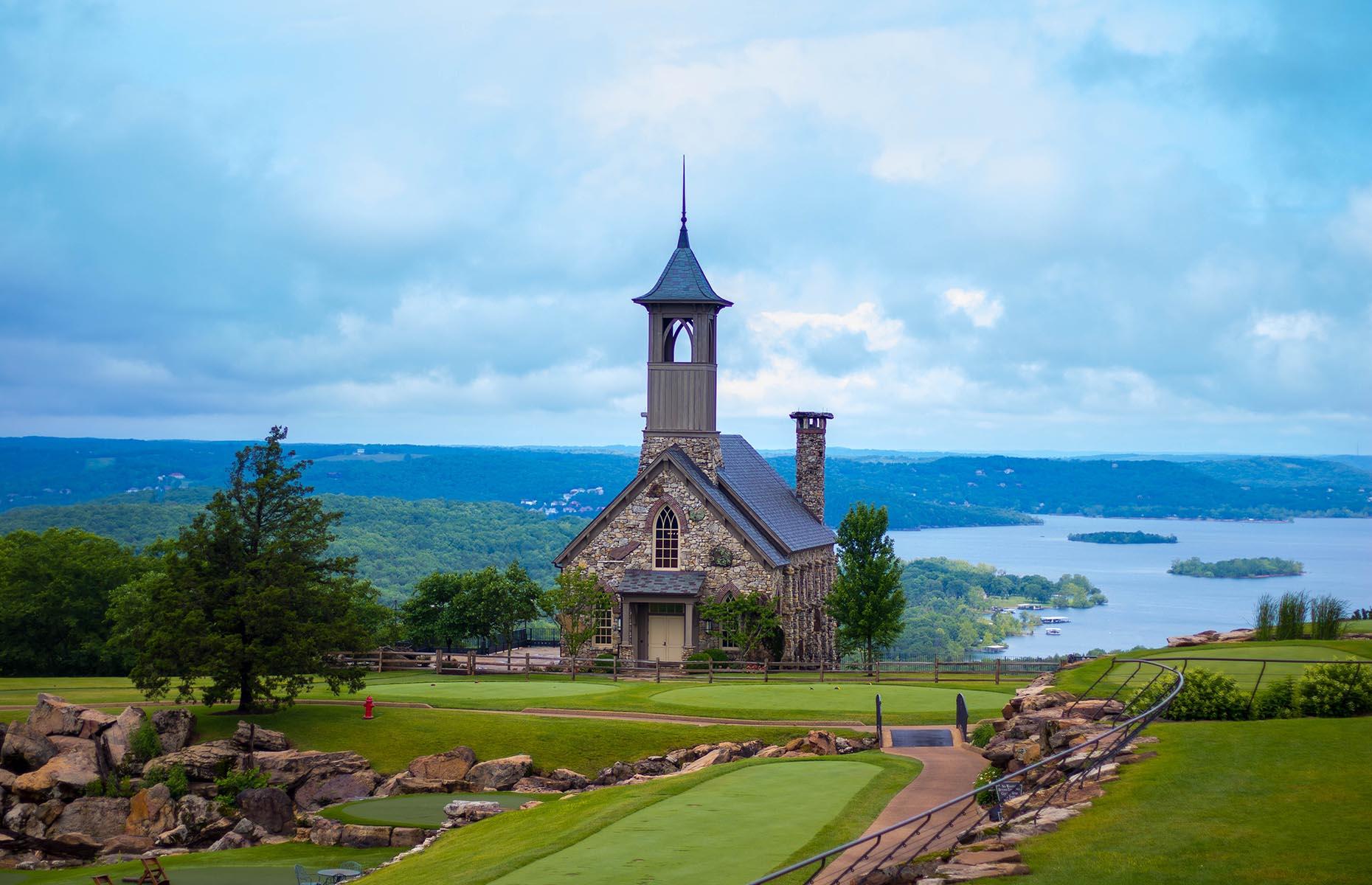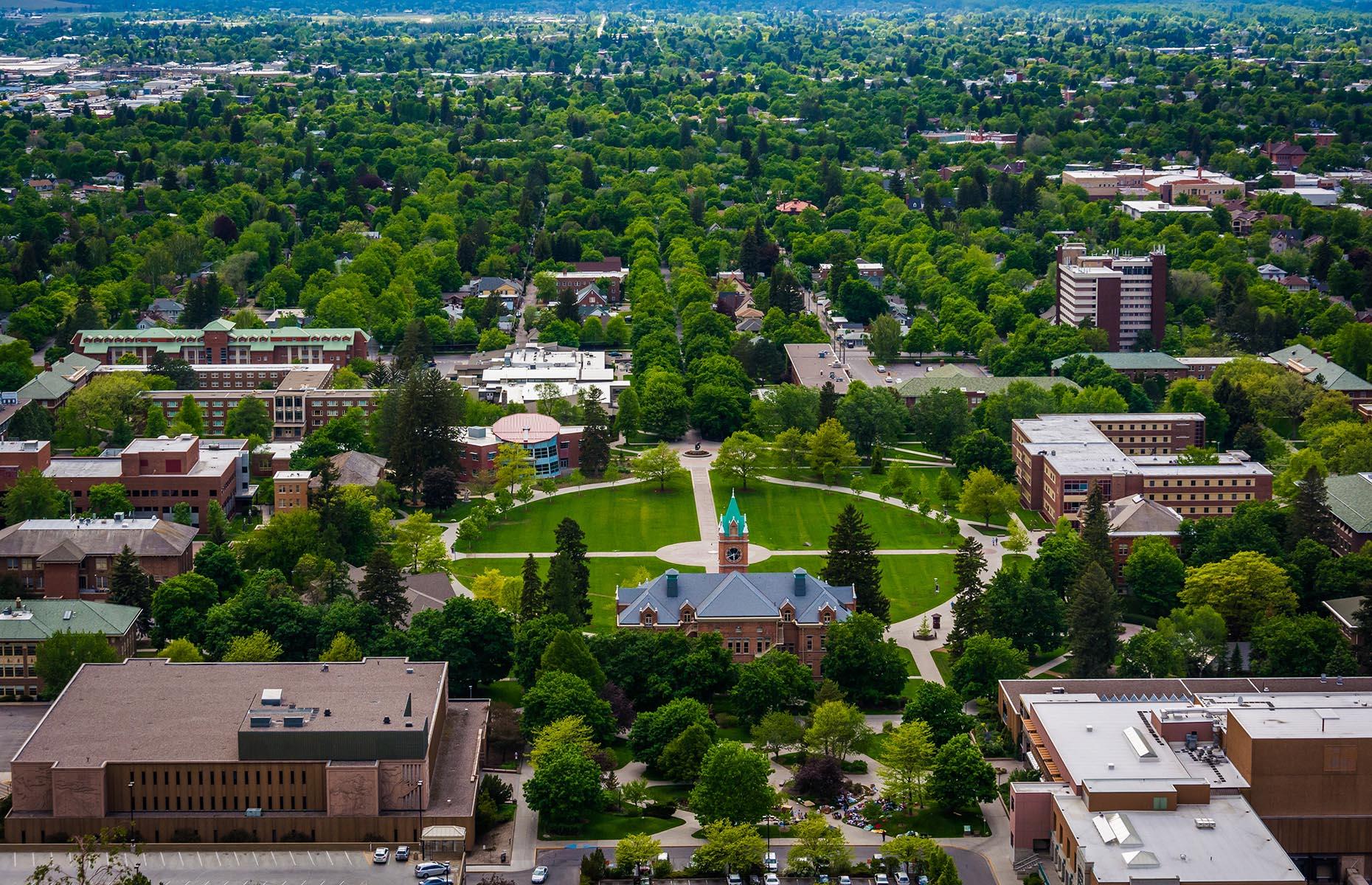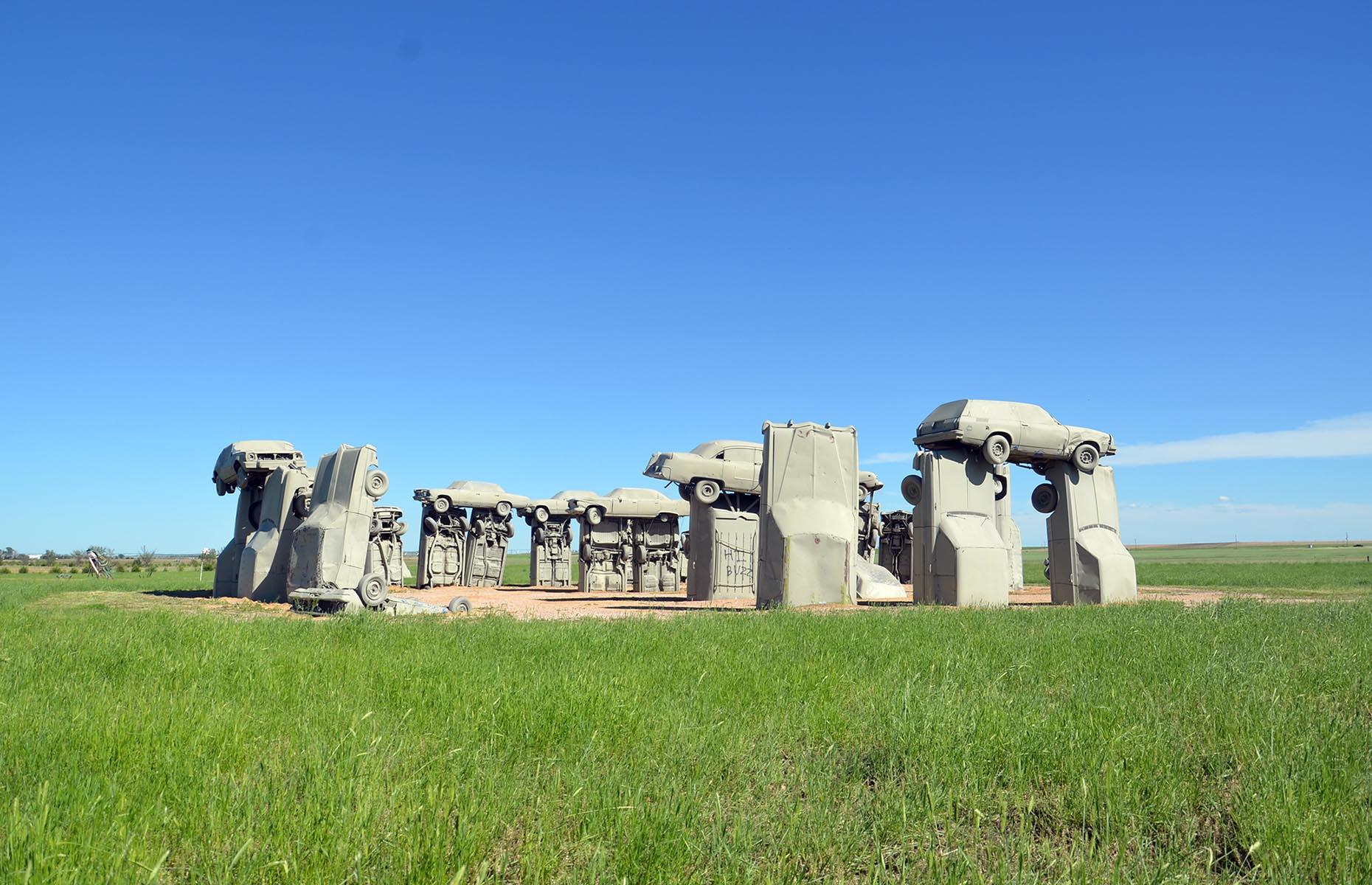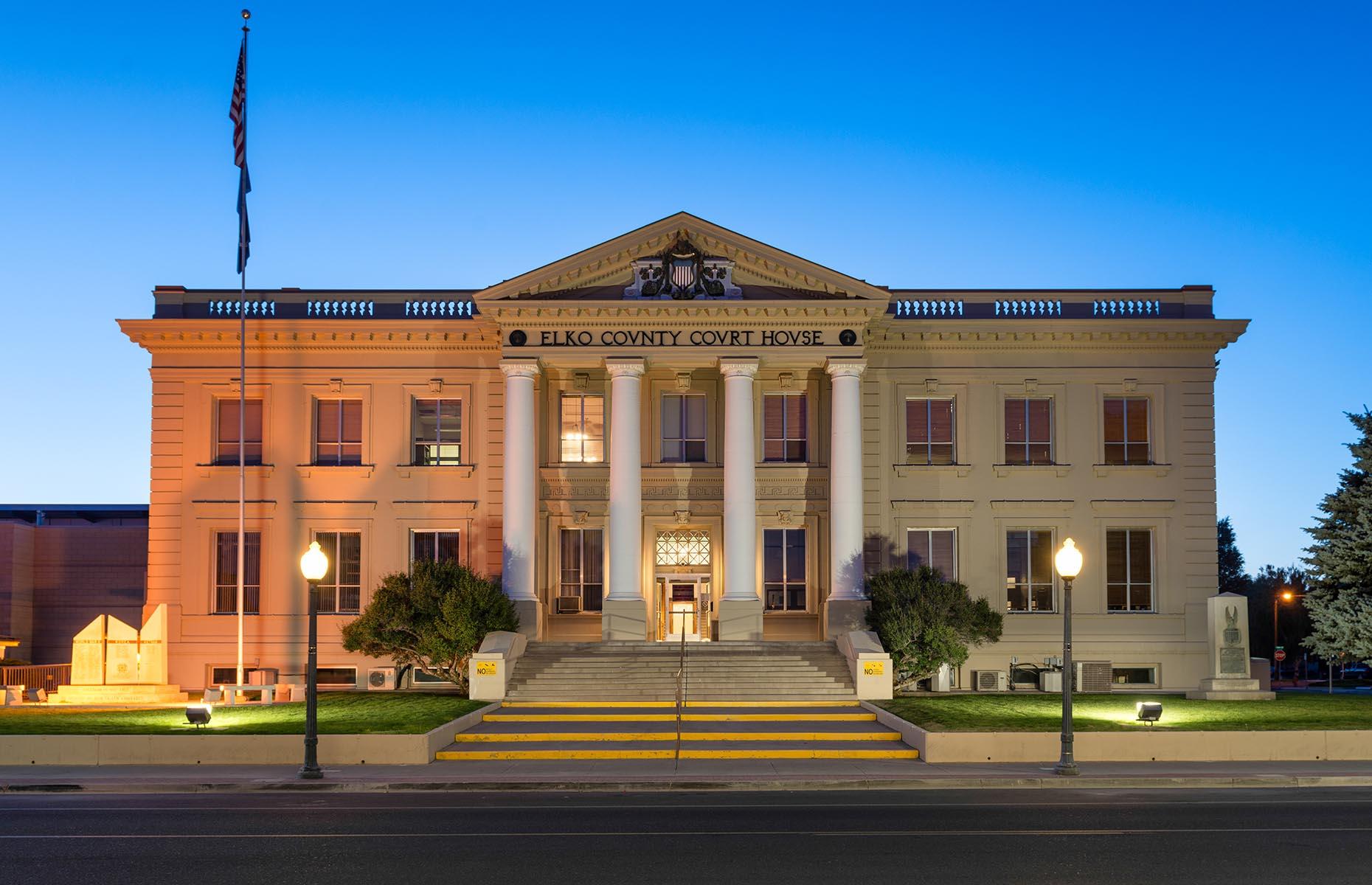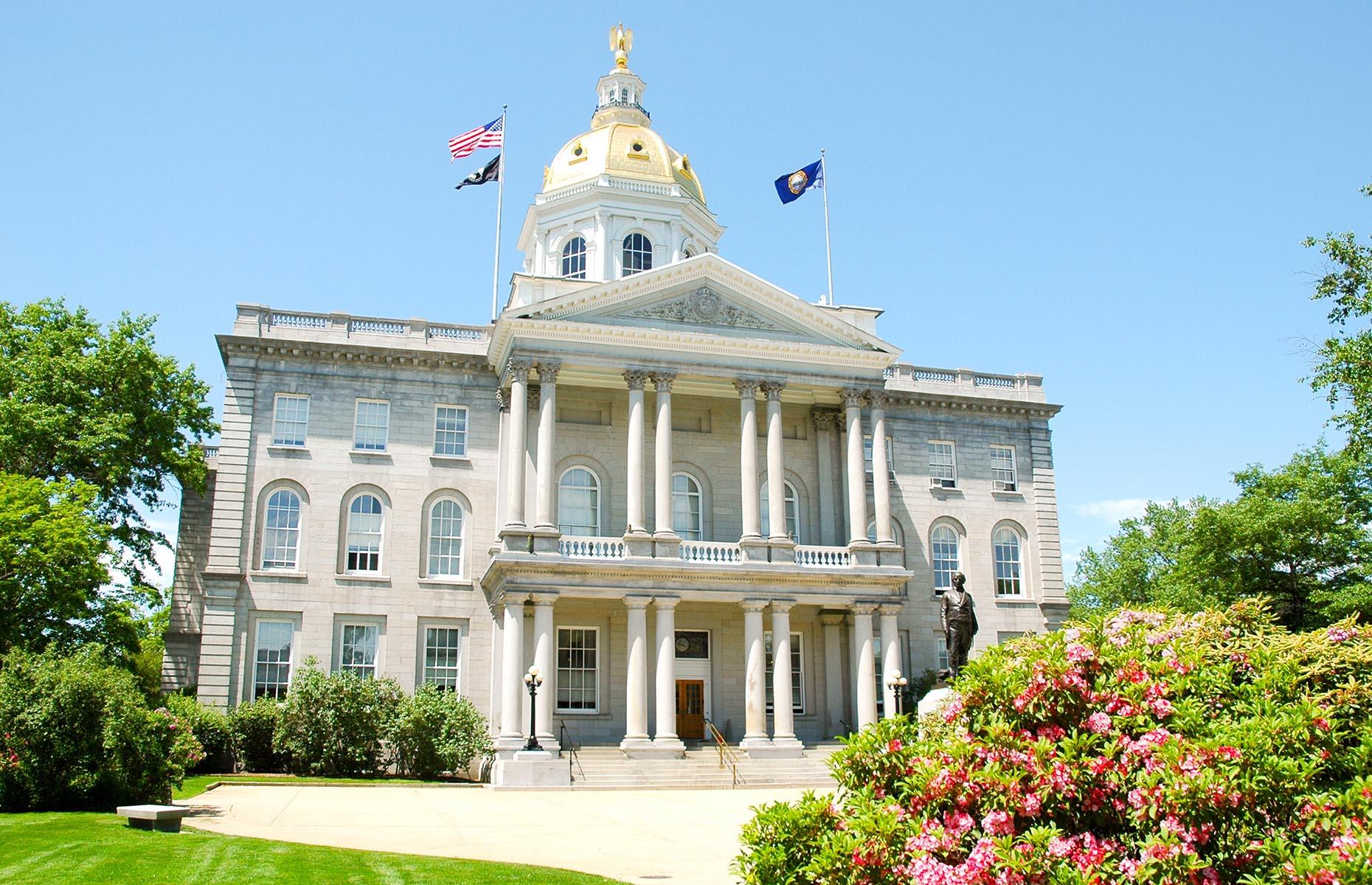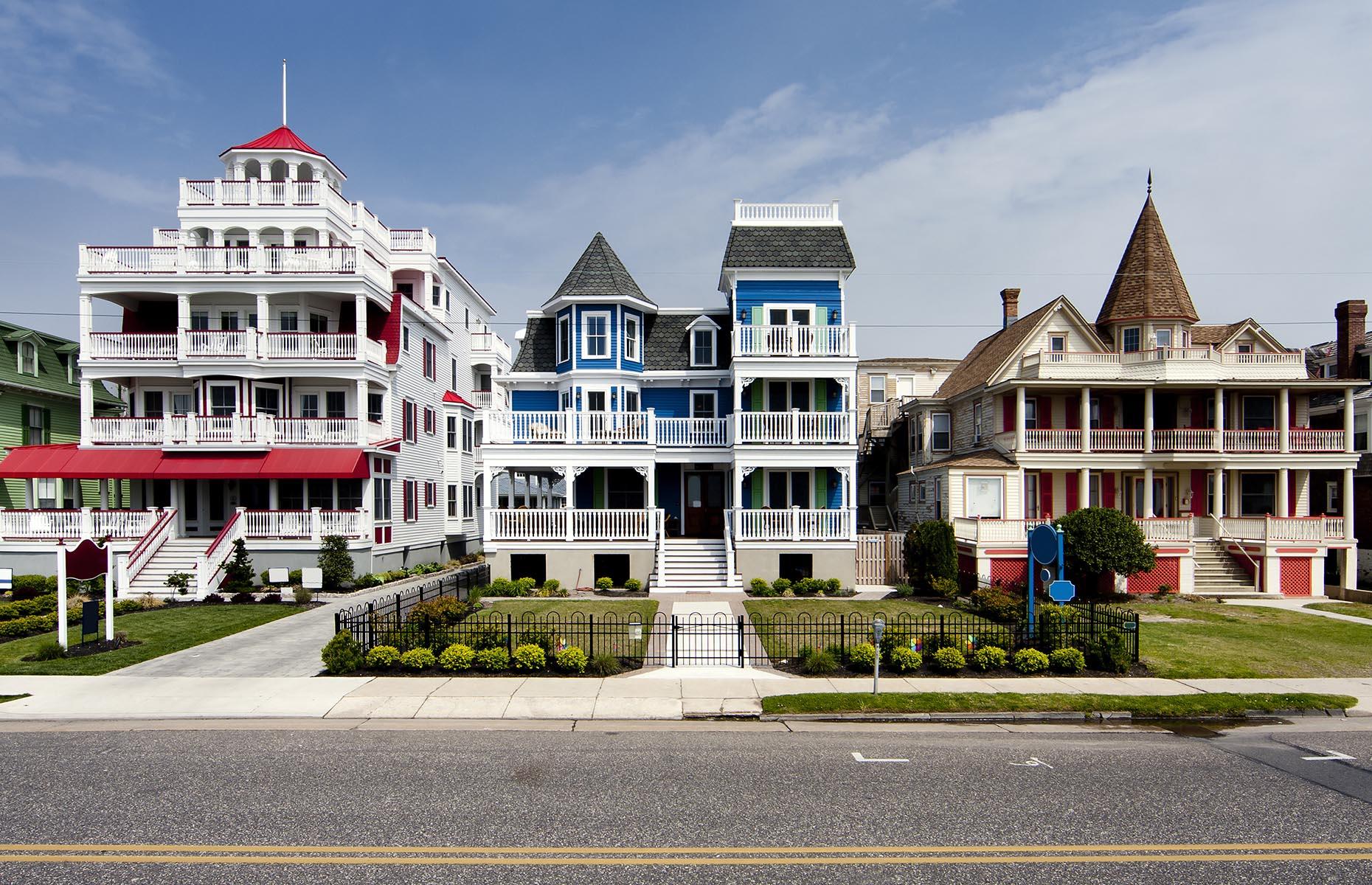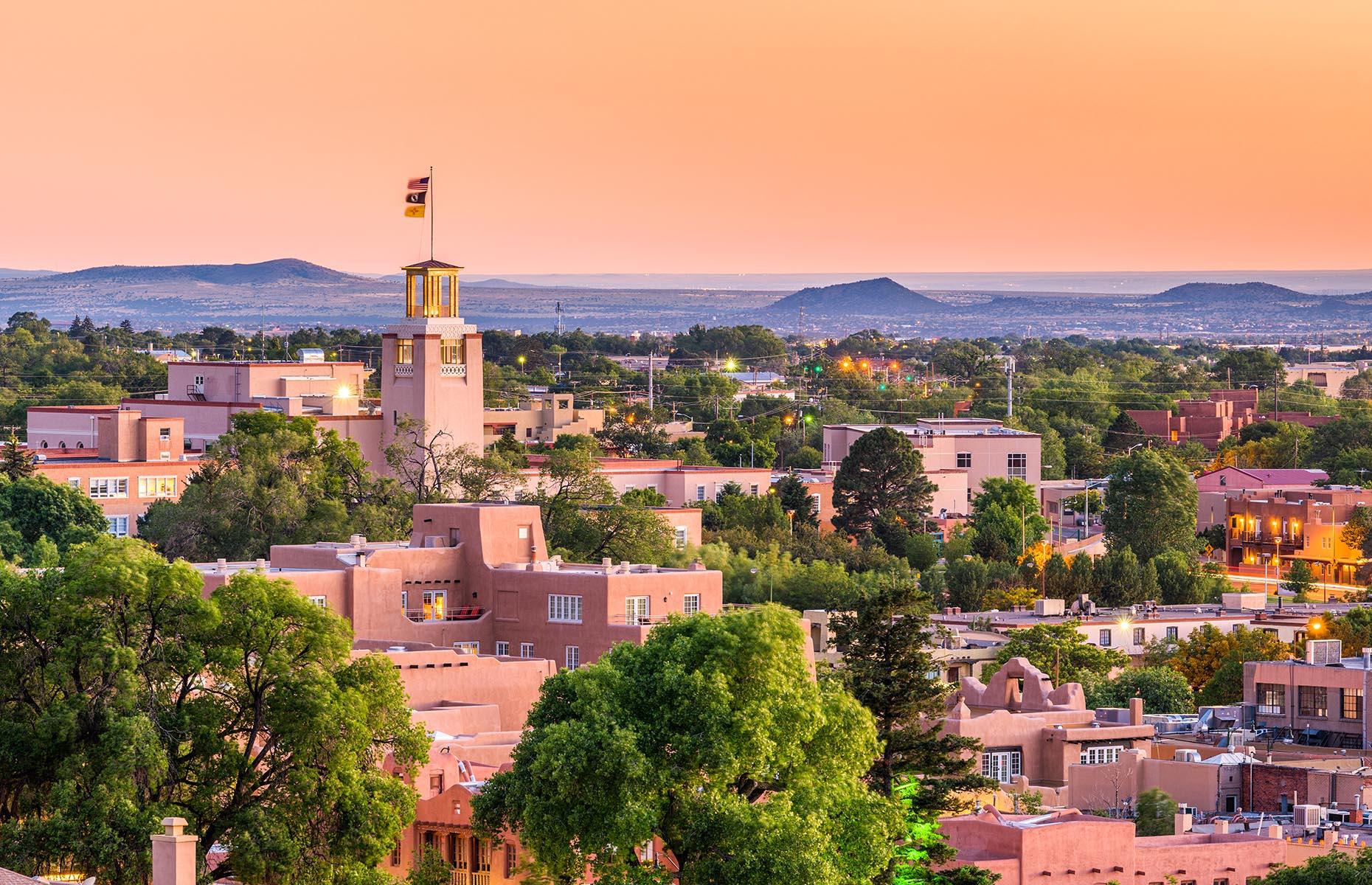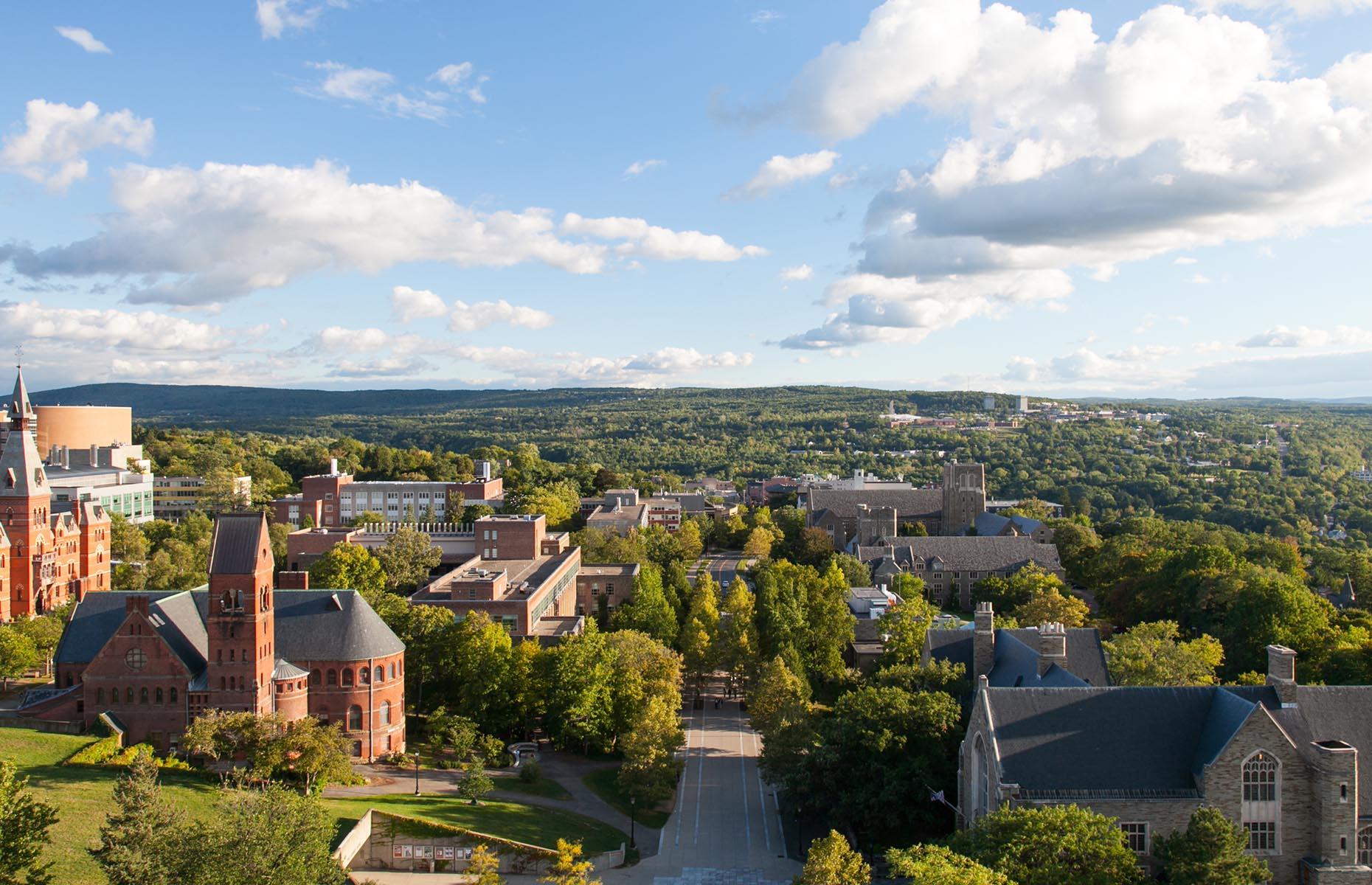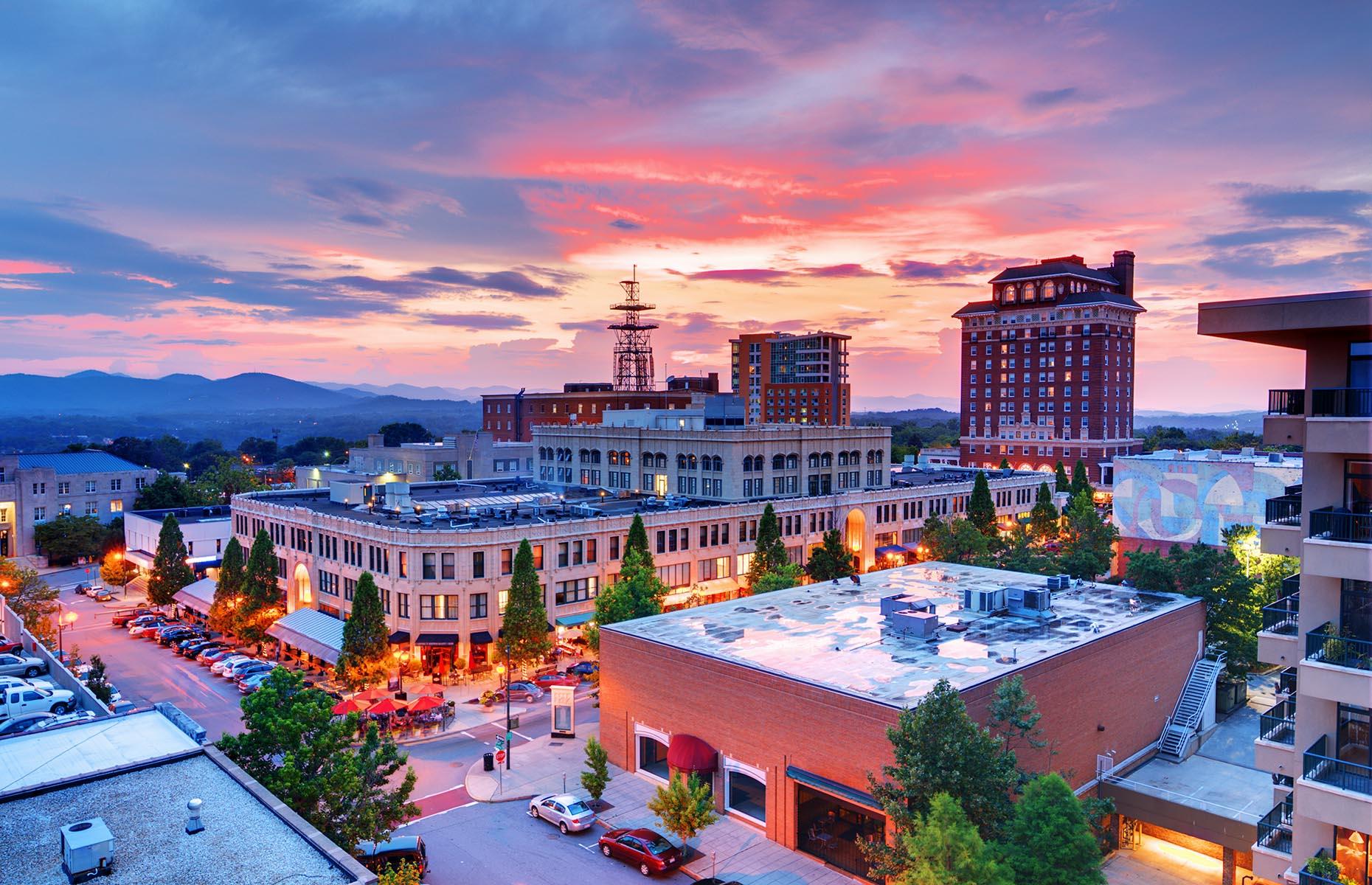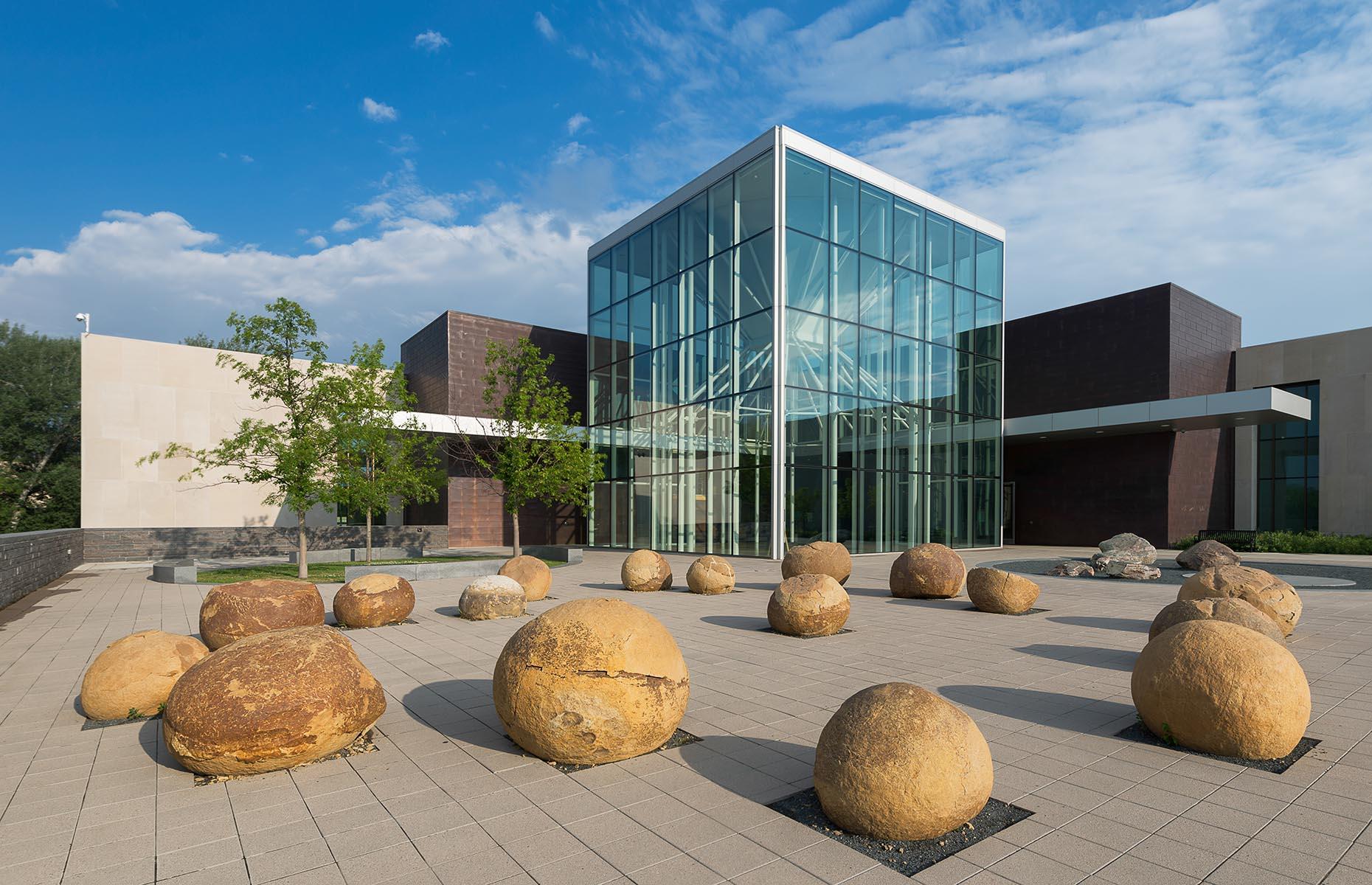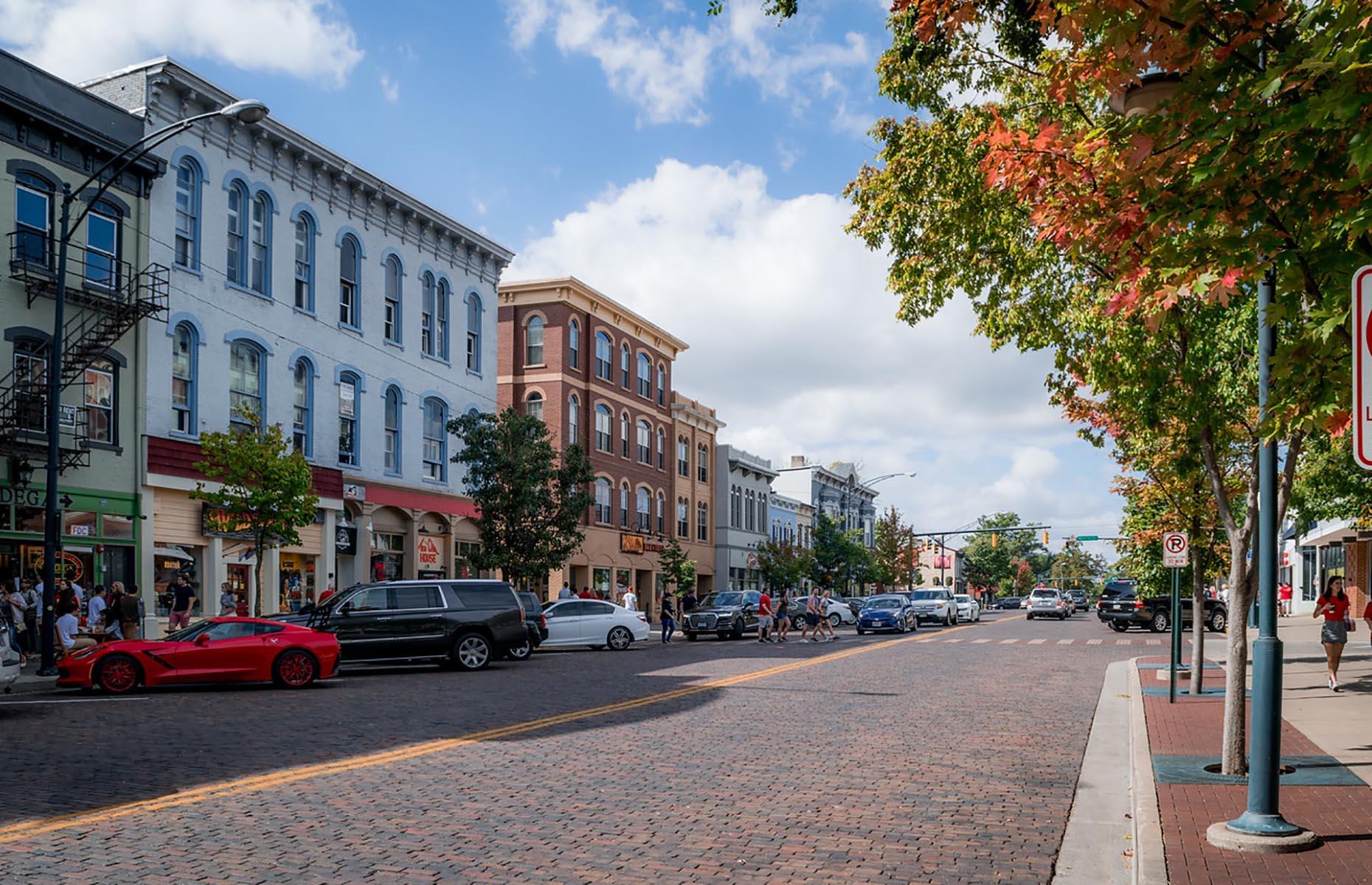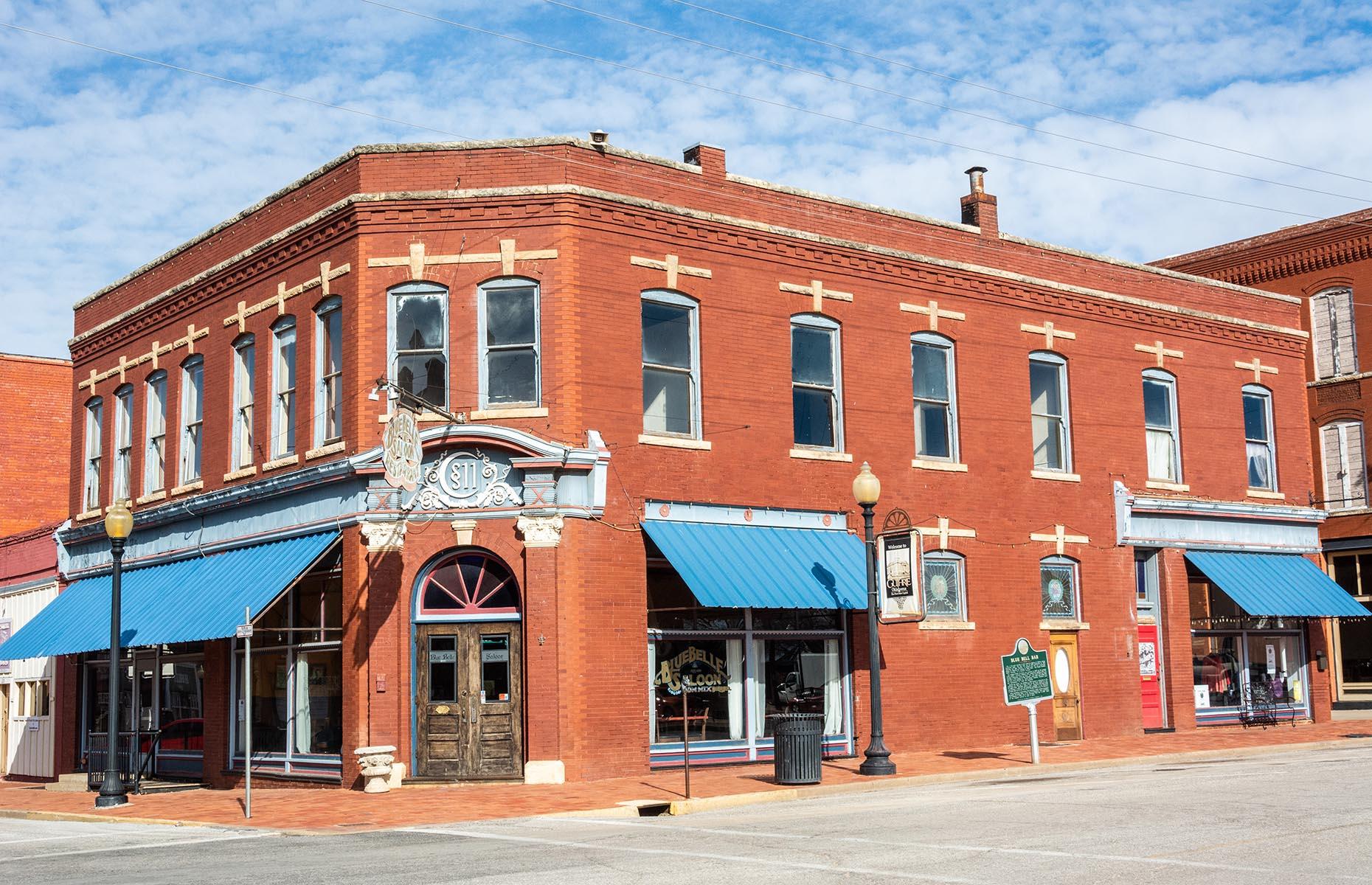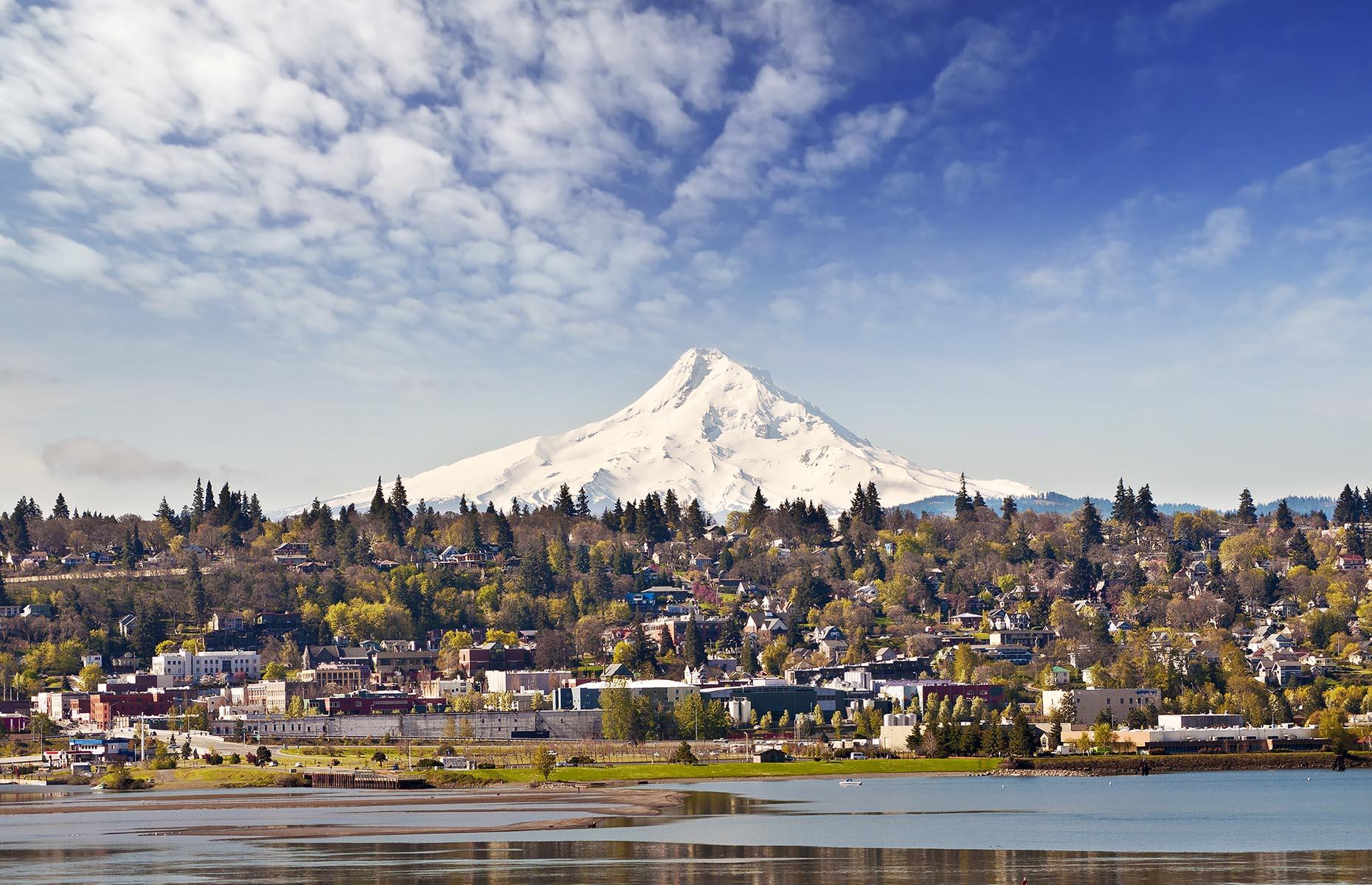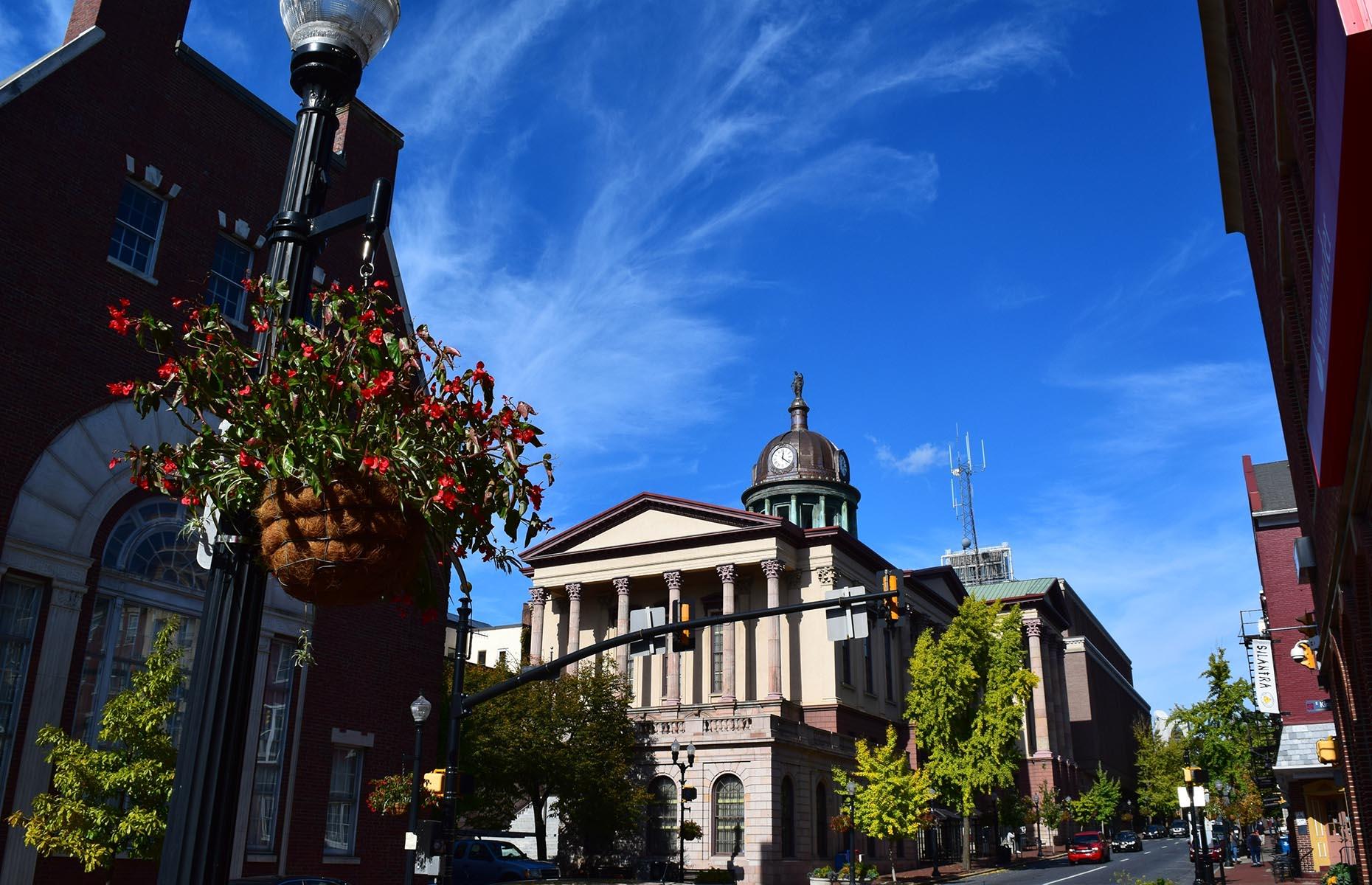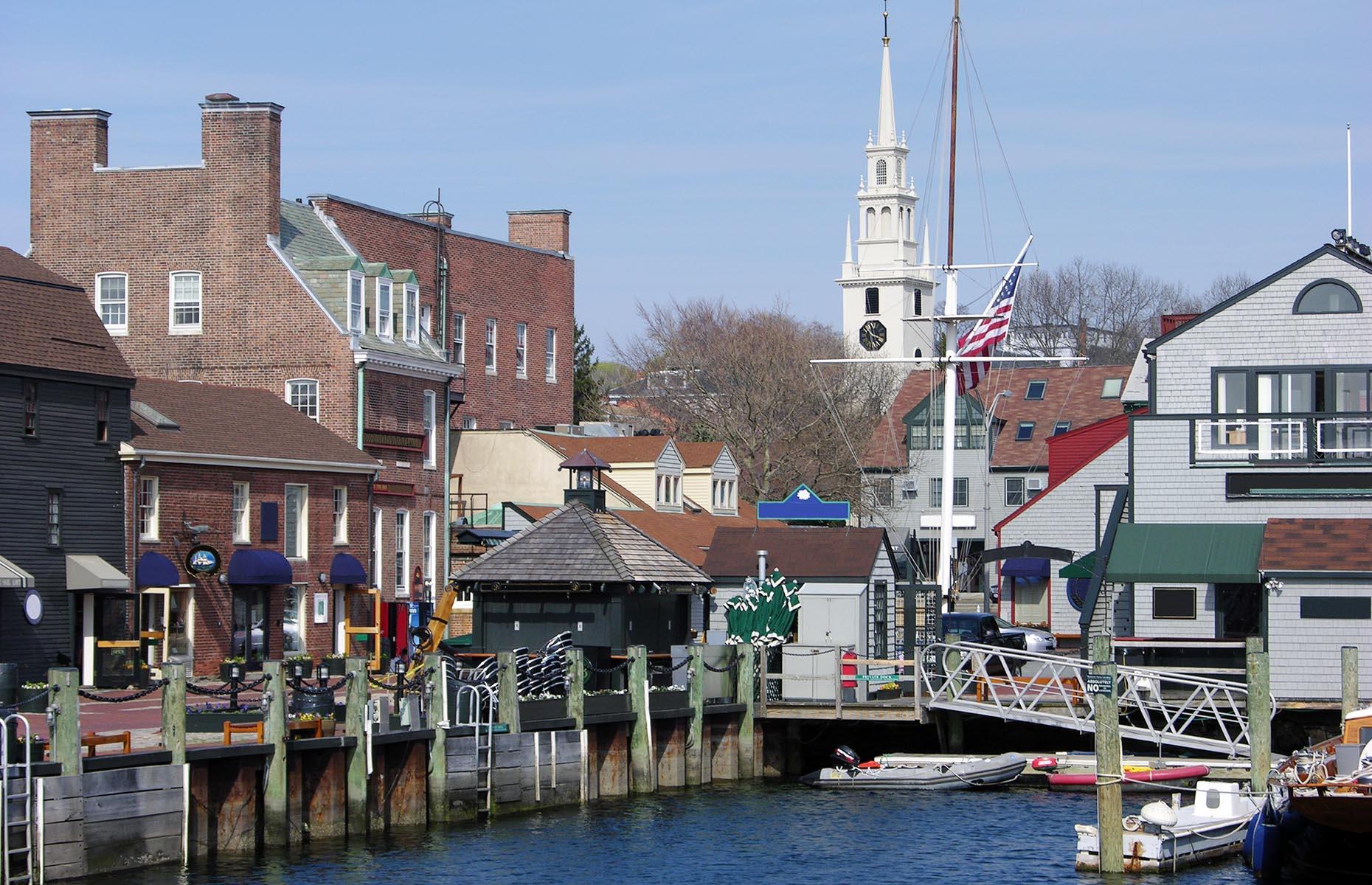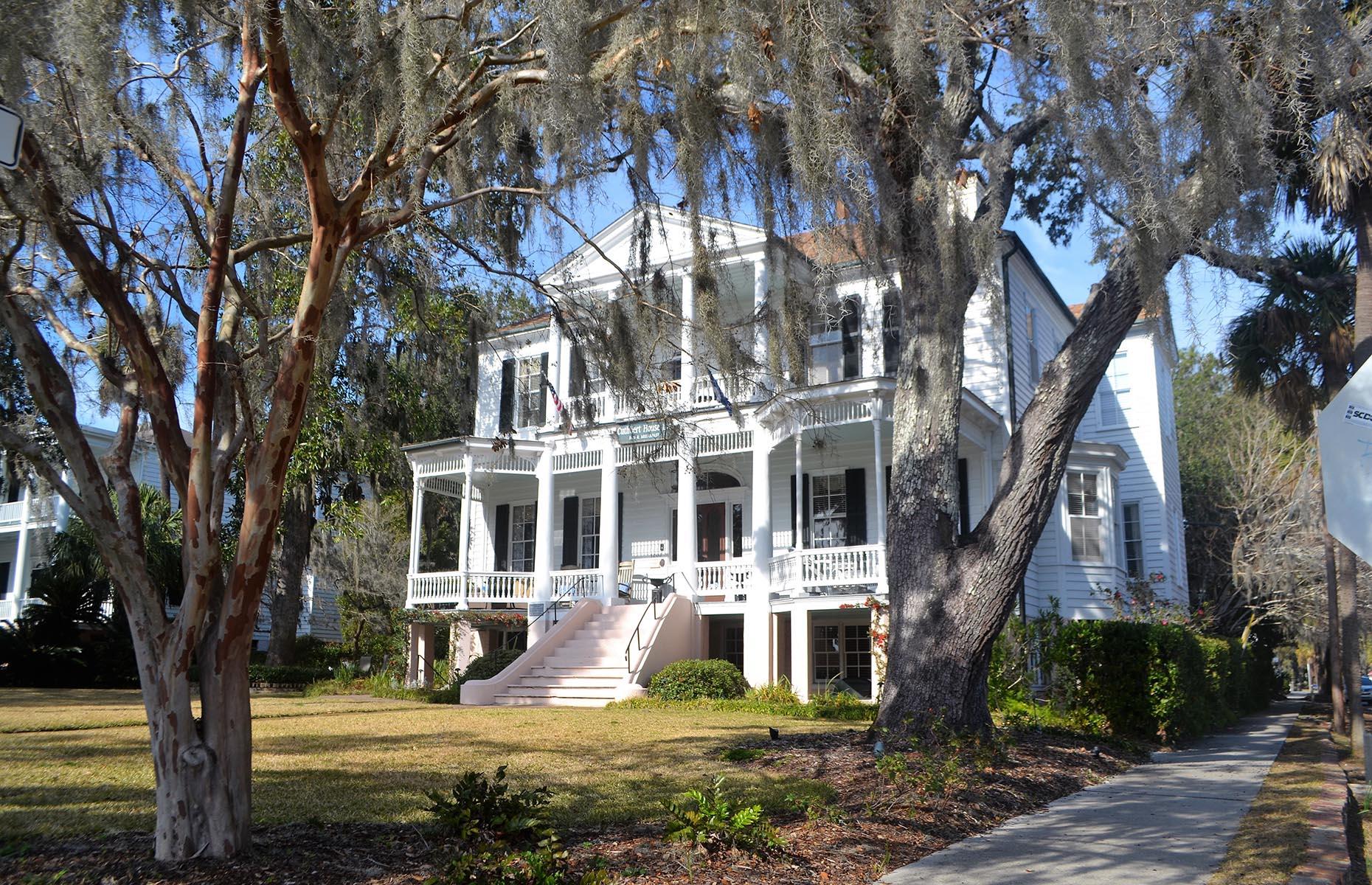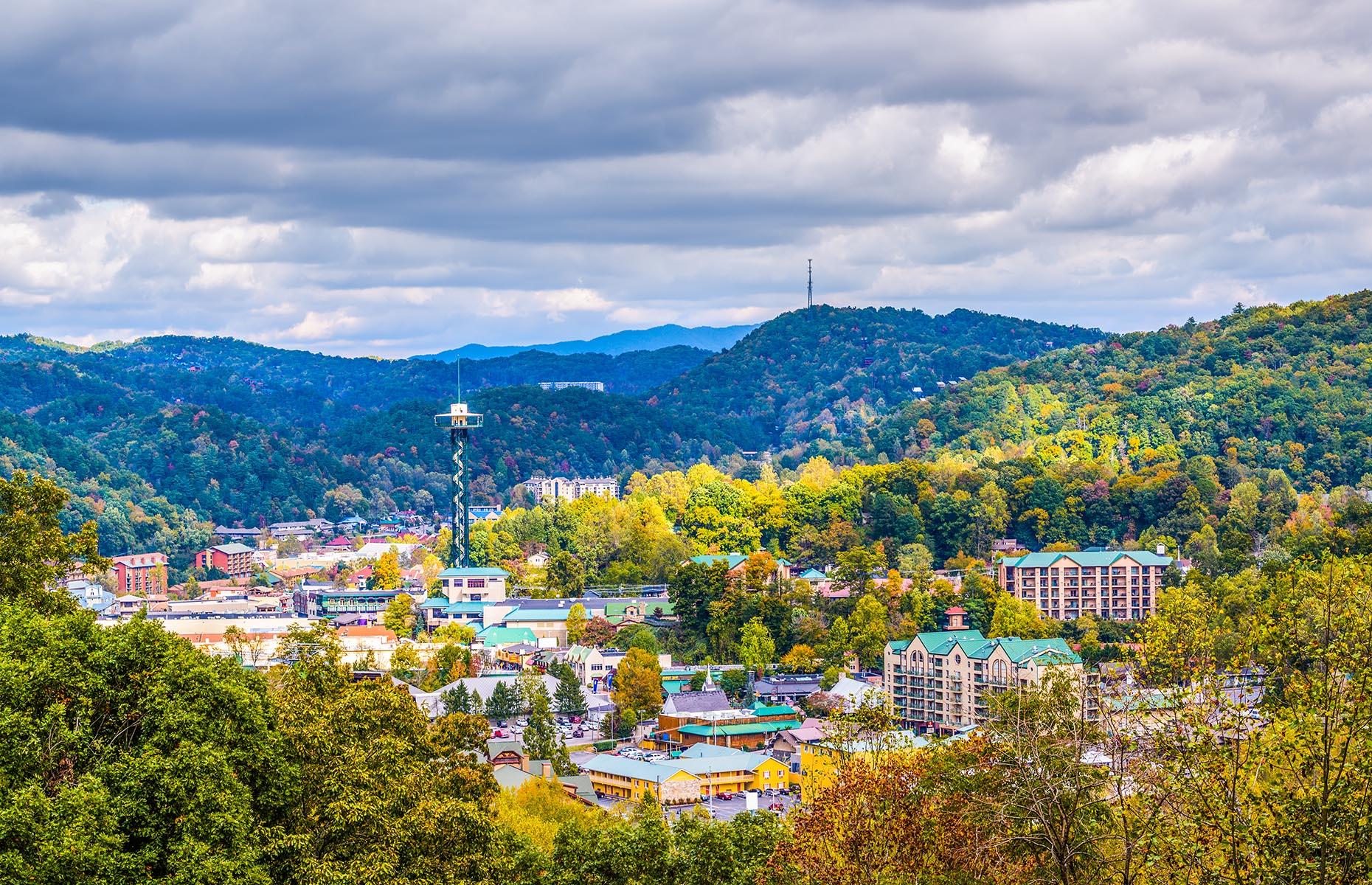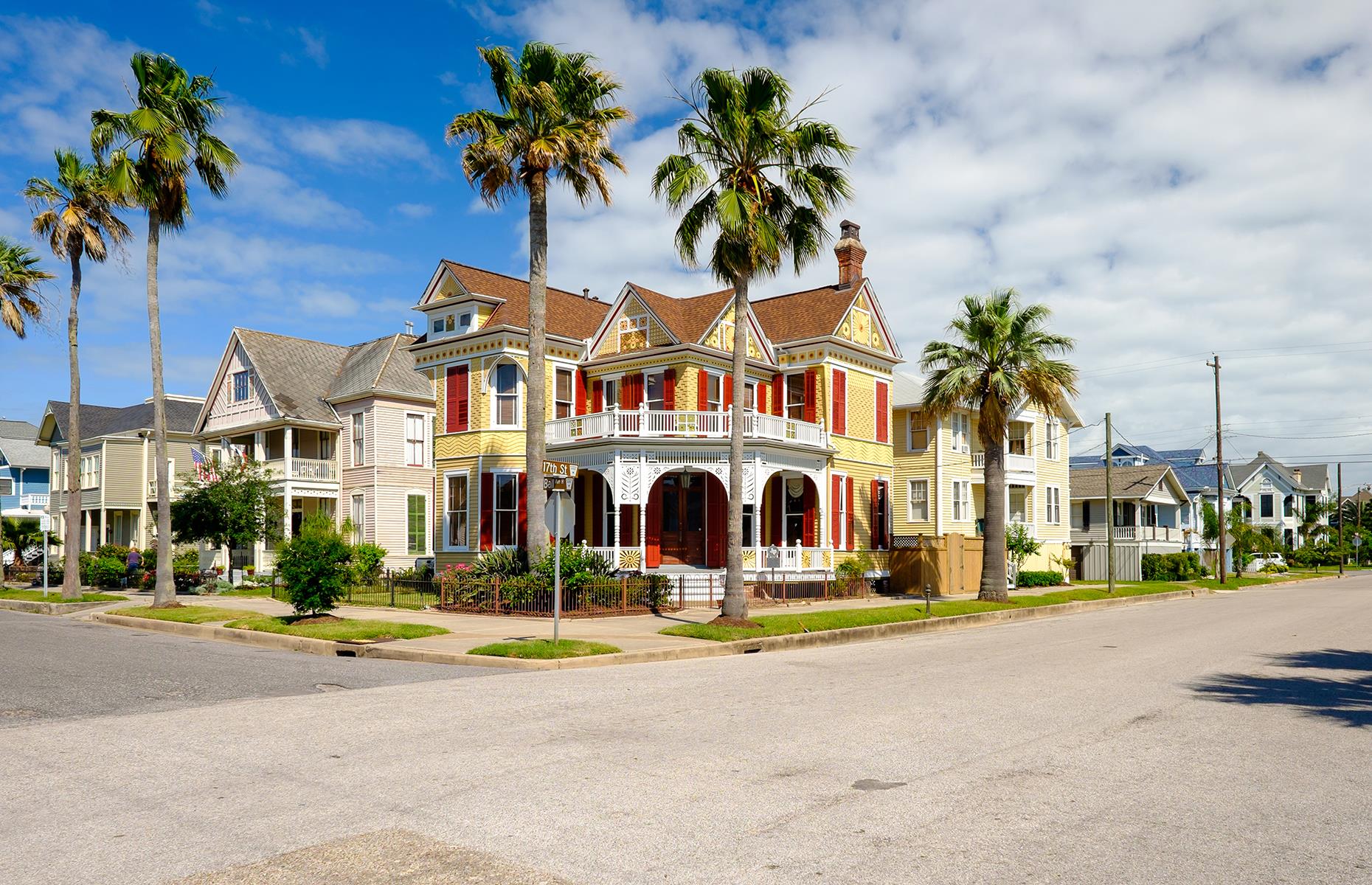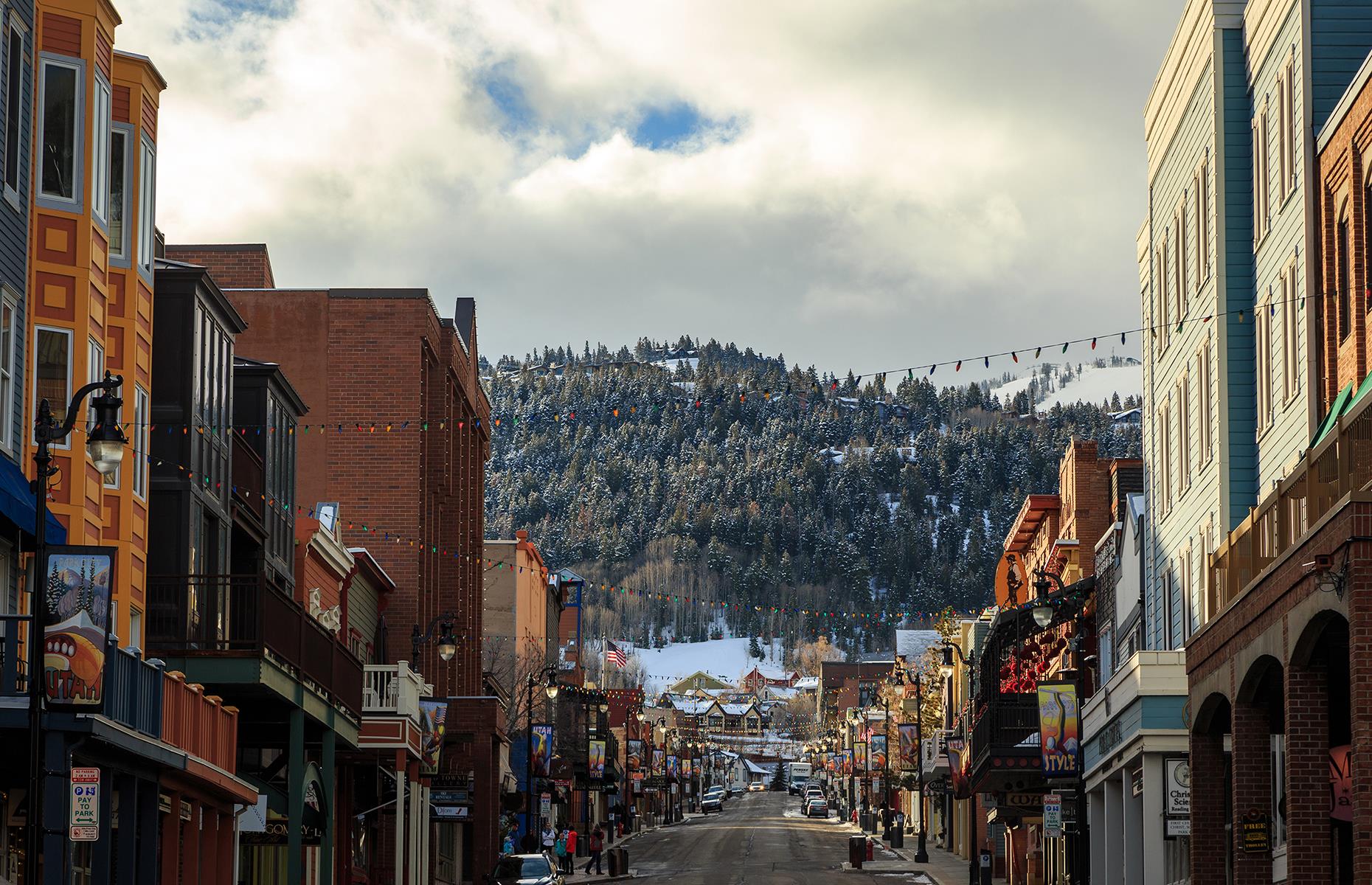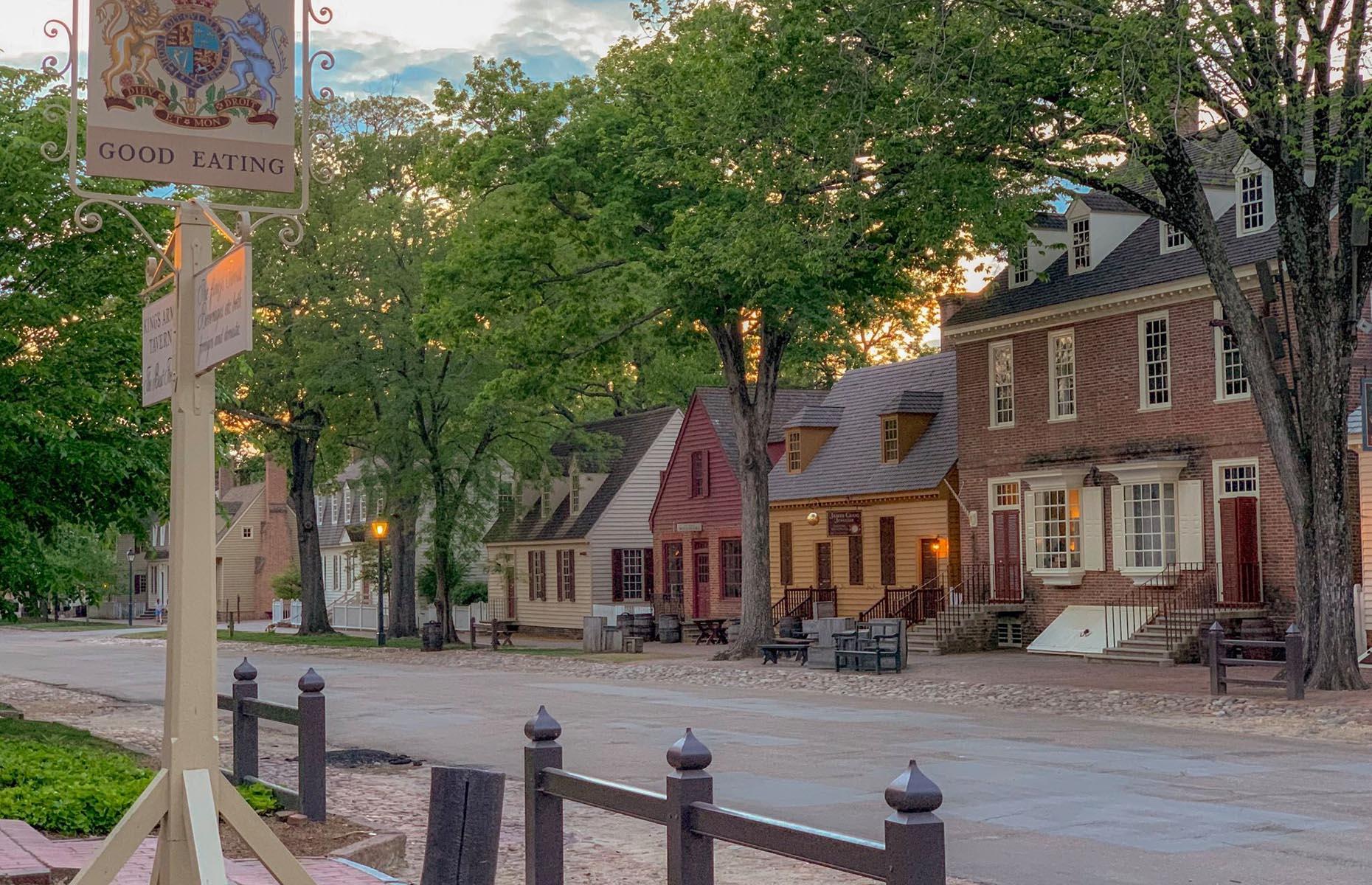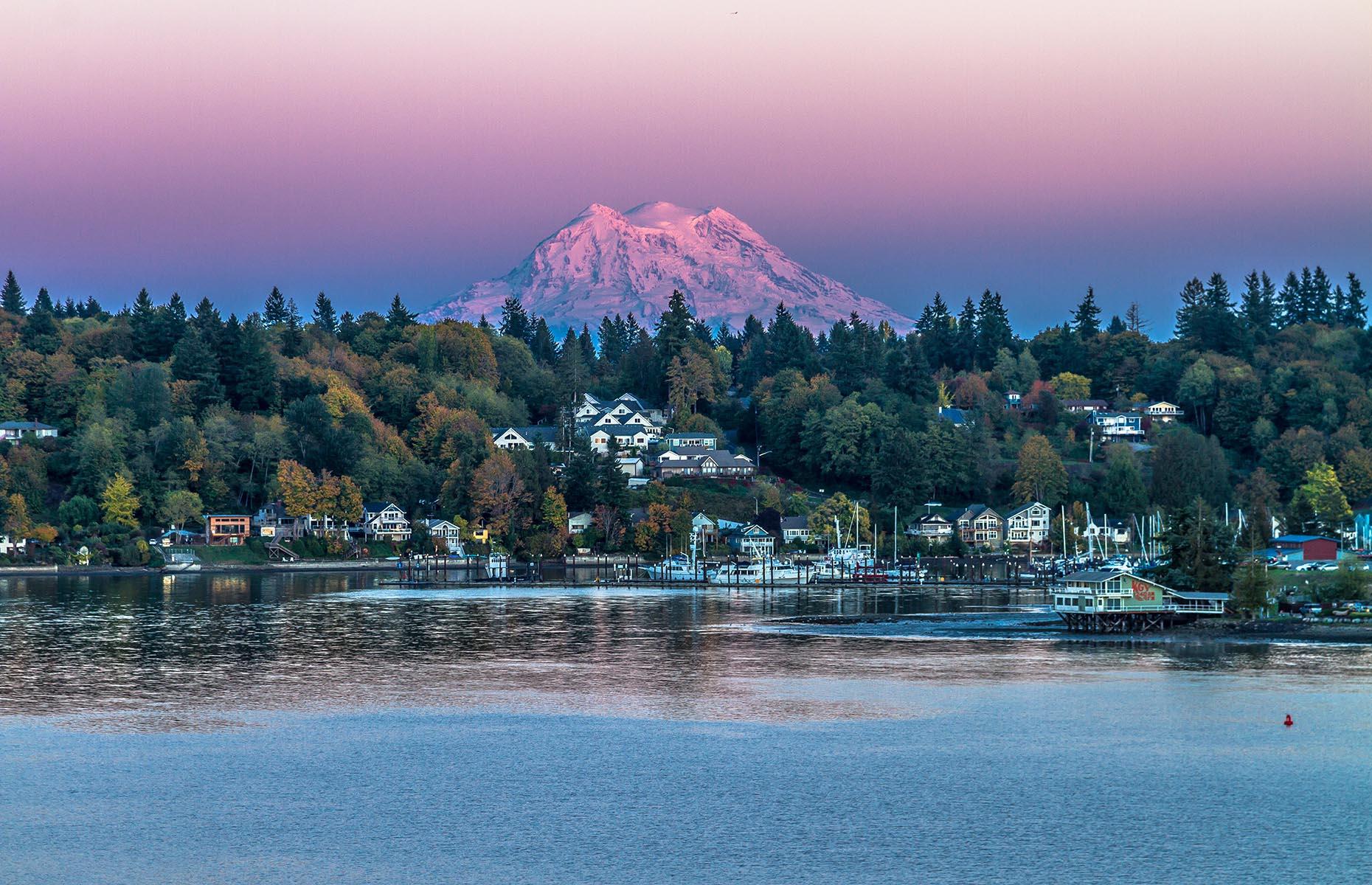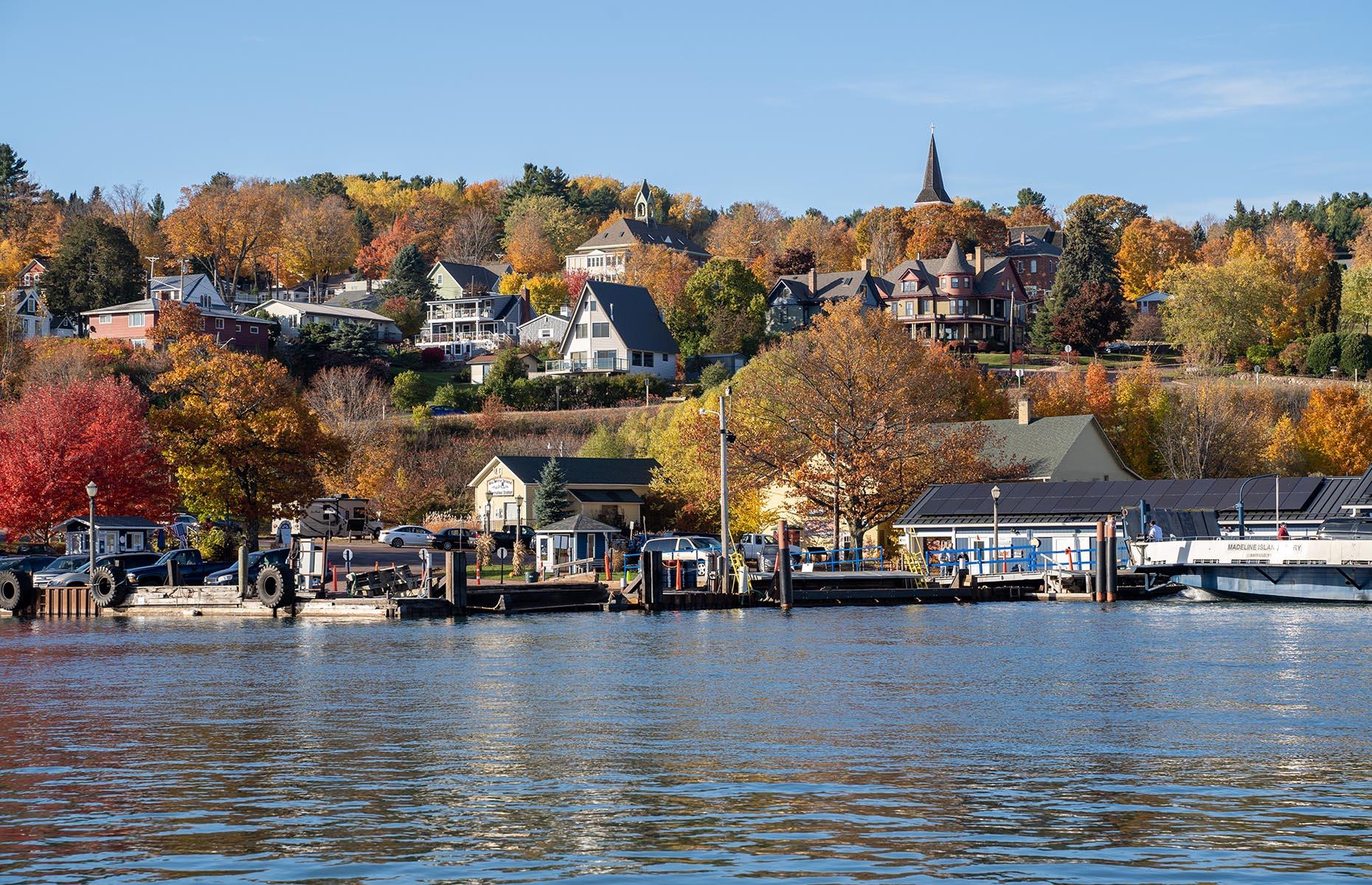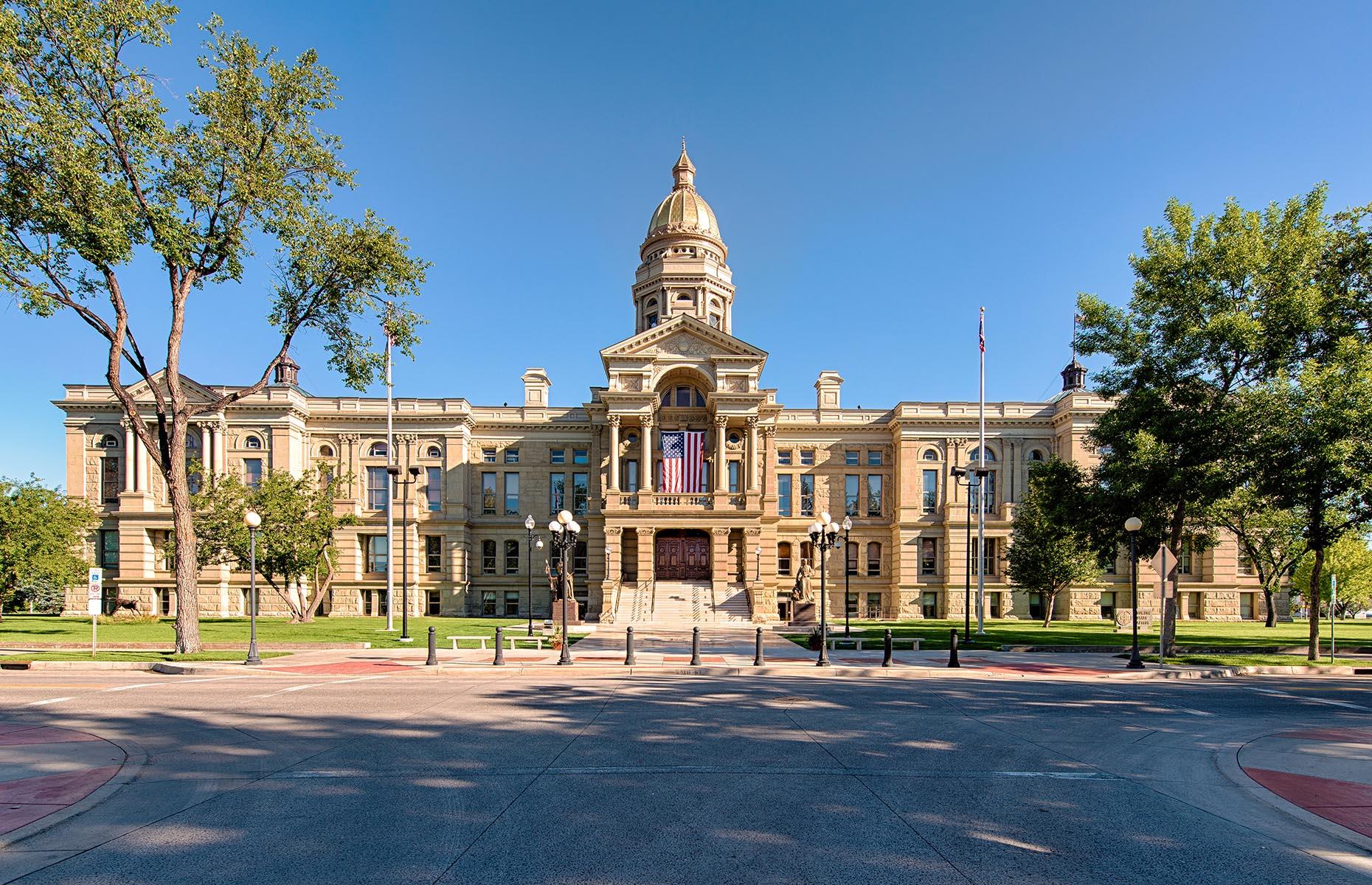 Small city beauty
Sure, the bright lights, big streets and towering skyscrapers of LA, New York, Chicago or Seattle are enticing, but they're also extremely tiring. In cities that never sleep it's hard to catch a breath so we've narrowed down the best and most charming small city in every state that still has all the trappings of the big hitters but in a more casual way. Sit back, relax and join us as we venture around the country…
Alabama: Gulf Shores
Alabama's Gulf Coast is something of an open secret – a cool vacation spot for those in the know and a surprise for those who maybe didn't realize the state even had a coast. Once found, this stretch of alabaster beaches, lined with seafood restaurants and quirky bars, is hard to forget. The 12,500-resident city is a particular favorite for family getaways thanks to its pristine beaches and wealth of outdoor attractions like the Bon Secour National Wildlife Refuge.
Alaska: Ketchikan
In the far south of the USA's most northerly state is Ketchikan, centered on a small cluster of colorful clapboard stilt houses perched over Ketchikan Creek. The city's known for its indigenous (mostly Tlingit and Haida) heritage and is the best place in the country to see intricately carved and brightly painted totem poles in their intended environment. And what an environment it is, with luxuriant green forests, glacier-carved valleys and looming mountains just outside the city. Discover six unmissable adventures in Alaska.
Arizona: Sedona
Although Sedona itself is a brilliant city to visit thanks to its wealth of shops, spas and art galleries, its main attraction is the Red Rock State Park. Looming over the city, the red sandstone formations look incredibly beautiful during sunrises and sunsets, making for fantastic photos. There are countless hiking and biking trails leading from the city into the park so you can truly experience this unique terrain. Find out more about 15 US cities with natural wonders on their doorstep.
Arkansas: Eureka Springs
California: San Luis Obispo
Halfway between Los Angeles and San Francisco, San Luis Obispo – or SLO as the locals call it – is a wonderful, walkable city. It's a popular stop for those on the classic Pacific Coast Highway road trip and the diverse downtown attractions range from the 18th-century Mission San Luis Obispo de Tolosa to Bubblegum Alley, whose walls are 'decorated' with balls of gum. SLO also happens to be right in the midst of wine country, with the Edna Valley easily explored by bike, and Paso Robles' 200-odd wineries less than an hour away. Here are six things you must do in San Luis Obispo.
Colorado: Boulder
Boulder is a dream for outdoorsy types with a love of art – and that's exactly who the city attracts. Like Denver, its downtown streets are set against a dramatic mountainous backdrop, in this case the Flatirons. The slanted sandstone formations are visible from pretty much everywhere in the city, beckoning you to strap on your walking boots and hit the trails. Here are 14 reasons why Colorado should be your next adventure.
Connecticut: New Haven
Delaware: Lewes
Lewes Historic District, the heart of the small city, is a quaint area filled with Victorian structures, churches, museums, boutiques and several fine restaurants. But the peaceful and laid-back beaches are the city's main attraction. For a pleasant 4.6-mile (7.4km) walk, follow the Cape Henlopen trail along the coast and look out for the military bunkers tucked away in the sand dunes. Take a look at the most underrated city in every state. 
Florida: St Augustine
With over 400 years of history, St. Augustine in Florida claims to be one of America's oldest settlements. Founded in 1565 by the Spanish, the small Old City is a charming mix of narrow streets, museums and 18th- and 19th-century buildings, some of which are rumored to be haunted. The city of 14,576 residents also benefits from quiet and tranquil beaches and the Anastasia State Park on its doorstep. These are 15 of America's most historic towns and cities.
Georgia: Helen
Although home to just 550 residents, Helen is indeed a city in Georgia. With its German-style shops, beer gardens and horse-drawn carriages, Helen is a charming recreation of a Bavarian Alpine village. With flowing beer and plenty of bratwursts, the city also holds one of the largest Oktoberfest celebrations in the country. Discover 60 places you won't believe are in the USA.
Hawaii: Paia
Idaho: Sandpoint
Never short on breathtaking scenery, Idaho's Sandpoint is surrounded by three towering mountain ranges and is near the Schweitzer Mountain Resort, offering excellent skiing in winter and challenging mountain biking trails in summer. Just 30 minutes south of Sandpoint is Silverwood Theme Park and Boulder Beach Water Park, which is perfect for a daredevil vacation, and during Halloween Silverwood is transformed into five haunted houses with live actors and impressive visual effects.
Illinois: Galena
Indiana: Franklin
Located about 20 miles (32km) south of Indianapolis, Franklin's beautiful downtown is unmissable. A recent county-wide survey revealed that the city boasts almost 300 19th-century Queen Anne homes and other buildings of historic significance and one of the most prominent is the ornate Johnson County Courthouse. Home to around 25,000 people, Franklin isn't short on outdoor attractions either – the sprawling Blue Heron Park and Wetland is enjoyed not only by people but by birds and wildlife too, including sandhill cranes, otters and even alligators.
Iowa: Dubuque
Iowa's oldest city, nicknamed Masterpiece on the Mississippi due to its stunning riverfront scenery, has plenty of delights hidden up its sleeve. The National Mississippi River Museum & Aquarium offers a chance to learn more about the storied river and its residents through interactive exhibits and a 4D cinema. Happen to be a fan of Game of Thrones? This is where the snowy Midwest winters inspired George R.R. Martin while he was an English and journalism professor at Clarke College back in the 1970s.
Kansas: Abilene
Abilene in Kansas is most famous for being the hometown of President Eisenhower and people flock to his house at the Dwight D. Eisenhower Library and Museum, where he is now buried. The Georgian-style Seelye Mansion is also a popular attraction as is the Greyhound Hall of Fame – the 6,300-resident city is considered the greyhound capital of the world.
Kentucky: Danville
Louisiana: Natchitoches
The historic Natchitoches (pronounced nah-codish) was a French colony founded in 1714 and is the oldest permanent settlement in Louisiana that today is a proud city of 17,831 residents. Situated on the Cane River, the area has maintained its distinctive French Creole architecture, with elegant townhouses, wrought-iron balconies and brick paths. It's also where most of the filming of Steel Magnolias was done – something the city is still very proud of. Take a look at famous movie locations in every state.
Maine: Augusta
Despite being the state capital of Maine, Augusta moves at a wonderfully slow pace. There are no skyscrapers and traffic build-ups here and the 18,000+ residents have fully embraced it. If you're interested in history, take a stroll past some of the city's architectural sites: highlights include the domed 19th-century Maine State House, Old Fort Western (a formidable 18th-century fort) and Blaine House, the governor's state residence.
Maryland: Frederick
A foodie destination unlike any other, Frederick has been at the helm of the farm-to-table movement for more than a decade thanks to Bryan Voltaggio and his restaurant Volt. This has in turn attracted lots of other restaurateurs, chefs, distillers and craft brewers. The city has plenty to offer to fans of the outdoors too as it's surrounded by mountains, orchards, wineries and plenty of exciting attractions – you can hike a section of the Appalachian Trail, visit Maryland's largest brewery and tour a battlefield in a day.
Massachusetts: Salem
Lovely Salem might be best known for its connection to the notorious witch trials of 1692–3, but the city, founded in 1626, used to be one of the most significant seaports on the East Coast. The Salem Maritime National Historic Site, Salem Witch Village and the Charter Street Historic District all take pride of place in the historic downtown of Salem and while many historic buildings have survived in Salem, the only structure directly connected to the trials is The Witch House, which now operates as a museum.
Michigan: Frankenmuth
Minnesota: Lanesboro
Mississippi: Natchez
Missouri: Branson
Montana: Missoula
Deep in the Rockies is mountainous Missoula, a rural spot surrounded by forests and America's backyard on its doorstep. The University of Montana has had an undoubted influence on Missoula's arts and music scene – the Missoula Art Museum is known for its exceptional avant-garde exhibitions. Unsurprisingly, the great outdoors is a major draw here: activities such as mountain biking in summer and cross-country skiing in winter are favorites.
Nebraska: Alliance
America has little shortage of curious roadside attractions, but this is surely one of the quirkiest. For something a bit different than usual, head to the little city of Alliance where 39 cars are painted silver and stacked together to resemble Stonehenge in England. The 'Carhenge' structure is the brainchild of artist Jim Reinders, and was built to the same proportions as the English landmark. Take a look at 32 unusual things you'll find on a road trip through the USA.
Nevada: Elko
A small city of just 20,300 people, Elko is almost a direct opposite to Las Vegas' shining lights and glitzy glamor. Located in the northern part of the state in what's known as Cowboy Country, Elko is bordered by the snow-capped Ruby Mountains, meaning there's no shortage of outdoor activities. With plenty of quaint shops, restaurants, cafés and hotels in the city, Elko is also the ultimate gateway to adventures such as rock climbing, mountain biking and hiking.
New Hampshire: Concord
New Hampshire's capital Concord has plenty of New England charm as well as history to it. The gold-domed State House is the oldest continuously occupied statehouse in the country and houses the impressive Hall of Flags, which is home to 115 banners that date back to the Civil War. To experience the best of what New Hampshire's nature has to offer, head out of the city to Carter Hill Orchard. In operation since the 1700s, the orchard usually offers a pick-your-own service so go foraging for blueberries and pick raspberries, peaches or apples.
New Jersey: Cape May
A stroll along the seafront is a must-do when visiting this charming coastal city, which has a population of around 4,000. Admired for its pristine beaches, the waterfront is also lined with pretty, colorful Victorian buildings. The preservation of these eye-catching structures helped the city earn its title of National Historic Landmark in 1976. These are America's most charming seaside towns.
New Mexico: Santa Fe
The capital of New Mexico, the mountain town of Santa Fe has a very distinct look with its Pueblo-style architecture and winding streets, but it certainly has a lot going on. Culturally, there are 14 museums and over 250 galleries to explore, as well as 10 different art markets. Outdoor enthusiasts won't fail to be impressed by Santa Fe either. Sitting at an elevation of 7,200 feet (2,195m) in the southernmost Rocky Mountains, the city boasts mountain vistas, and is surrounded by a million and a half acres of unspoiled national forest filled with juniper, pine and aspen. 
New York: Ithaca
North Carolina: Asheville
North Dakota: Bismarck
The state capital of North Dakota, Bismarck's best-known landmark is perhaps its state capitol – a towering Art Deco building surrounded by manicured lawns. It is, however, the official state museum, brimming with relics from bygone eras, that makes this city so enticing. It pays tribute to early settlers and boasts an interesting exhibition on local women's roles in the First World War. Showcased items range from artworks to antique weaponry, all with aim of preserving "the fabric of life in North Dakota".
Ohio: Oxford
Oklahoma: Guthrie
The former capital of Oklahoma, Guthrie is now a small city with an array of Victorian buildings and 19th-century stone façades. The historic downtown area is full of old-style architecture, antique stores and quirky attractions, and there are ghost hunting tours. The area is also home to the Scottish Rite Temple, one of the world's largest Masonic centers.
Oregon: Hood River
Pennsylvania: Lancaster
Rhode Island: Newport
Set on the southern tip of Aquidneck Island, Newport is a city of mansions, museums and maritime history. It dazzles in summer, when the weather is perfect for coastal walks and ambling in the preening grounds of grand estates. The most impressive of Newport's series of mansions is The Breakers, an elegant Italian Renaissance-style building, completed in 1895 for Cornelius Vanderbilt II. A highlight of Vanderbilt's 70-room summer home is the Great Hall, with its hanging chandeliers and carved ceilings soaring to 45 feet (14m).
South Carolina: Beaufort
South Dakota: Deadwood
During the Gold Rush in the late 1800s, thousands flocked to the Black Hills of Deadwood, South Dakota to seek their fortune. These included Calamity Jane, Wild Bill Hickok and other notorious gunslingers, many of which you'll find buried in Mount Moriah Cemetery. With just over 1,300 residents, this small city is a lot more peaceful these days, though you can still enjoy shoot-out re-enactments in the historic main streets and saloons. Take a look at eerie American Gold Rush ghost towns you can visit.
Tennessee: Gatlinburg
Texas: Galveston
Utah: Park City
Despite hosting the annual Sundance Film Festival and the 2002 Winter Olympics, Park City in Utah is a surprisingly quaint city. Once a famous silver mining town, the area is surrounded by lush mountains and centered around the historic Main Street, which has over 100 independent boutiques, individual restaurants and bars. Here's what's great about southern Utah.
Vermont: Burlington
Virginia: Williamsburg
The historic city of Williamsburg is stately and picturesque and is probably best known for the Colonial Williamsburg Historic Area, a sprawling living history museum that offers a glimpse into life during the 18th century. But the city itself shouldn't be overlooked either. Busch Gardens Williamsburg is a theme park with kid-friendly and extreme roller coasters, and there's also a popular food and wine festival. Take a look at more of America's most charming historic downtowns.
Washington: Olympia
West Virginia: Charleston
Wisconsin: Bayfield
Wyoming: Cheyenne
Although Cheyenne is the state capital, it gets overshadowed by the glitz and glamor of Jackson and the ultimate cowboy town Cody. Cheyenne has a lot going for it, from exciting eateries to the imposing Wyoming State Capitol building and the Cheyenne Frontier Days Old West Museum. One of the best things to visit in the city is the Cheyenne Botanic Gardens. The new expansion, unveiled in 2017, includes a multi-story conservatory that's now home to thousands of tropical plants. Here's how to discover more of Wyoming on a road trip.
Source: Read Full Article