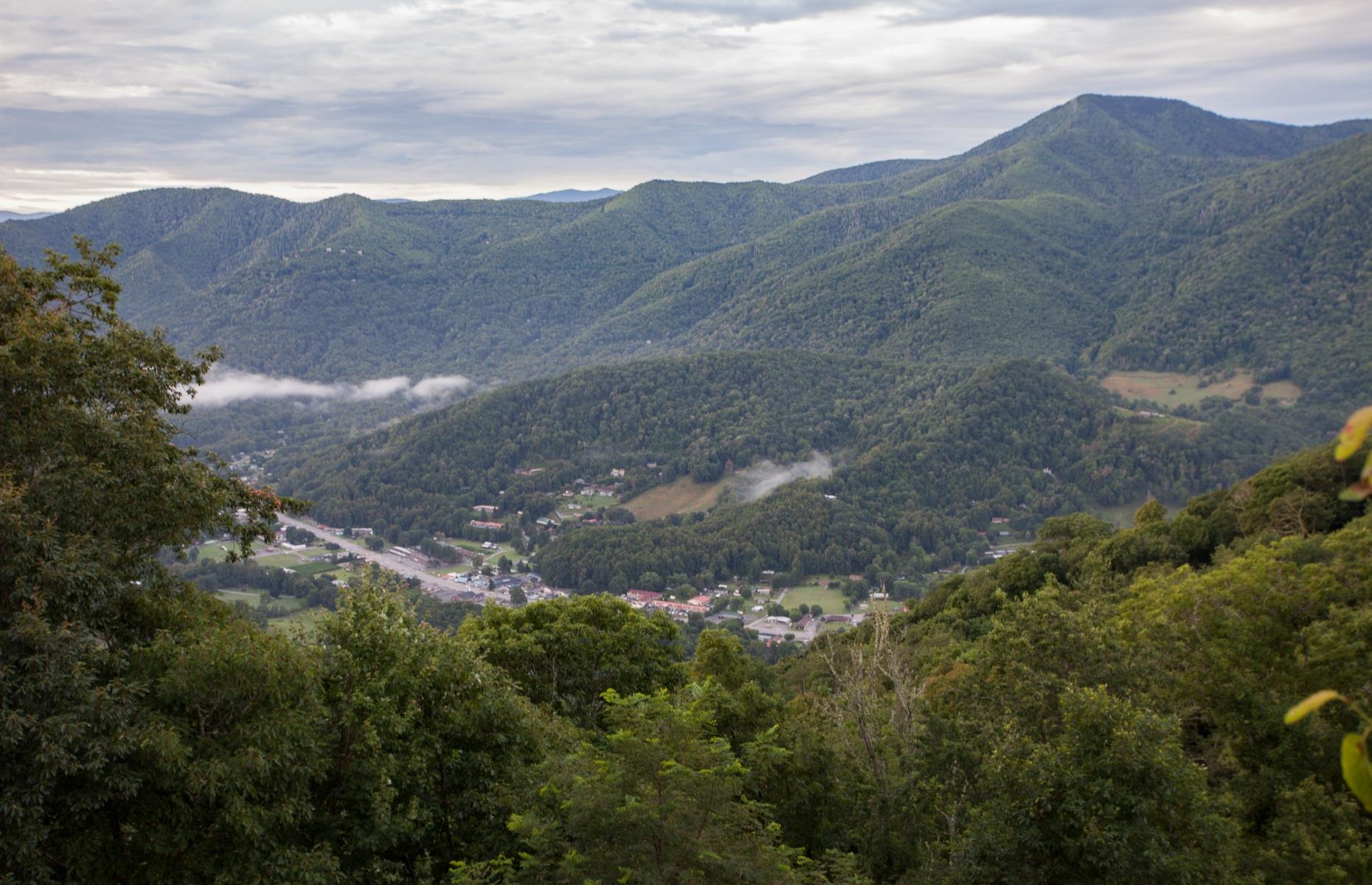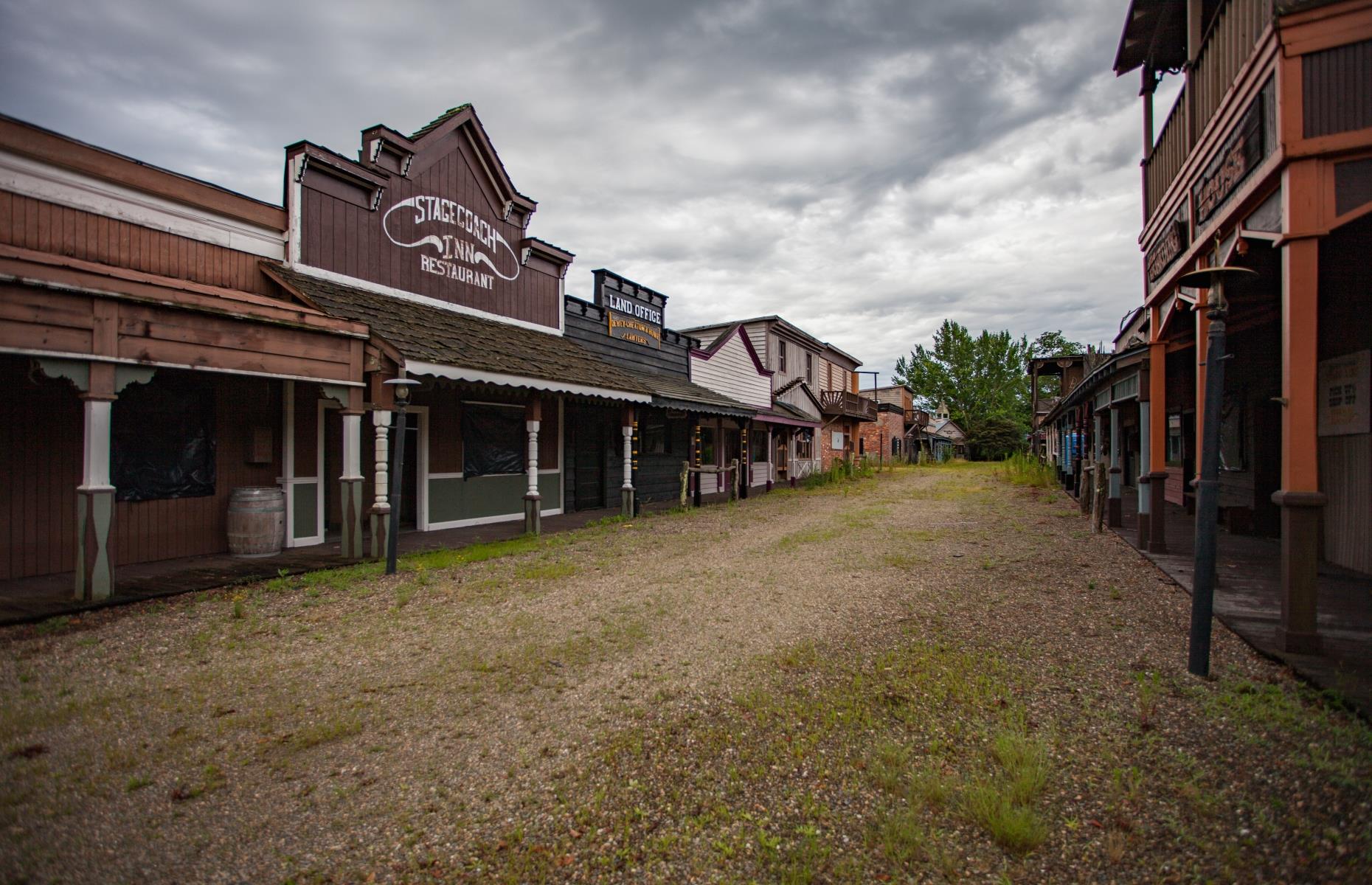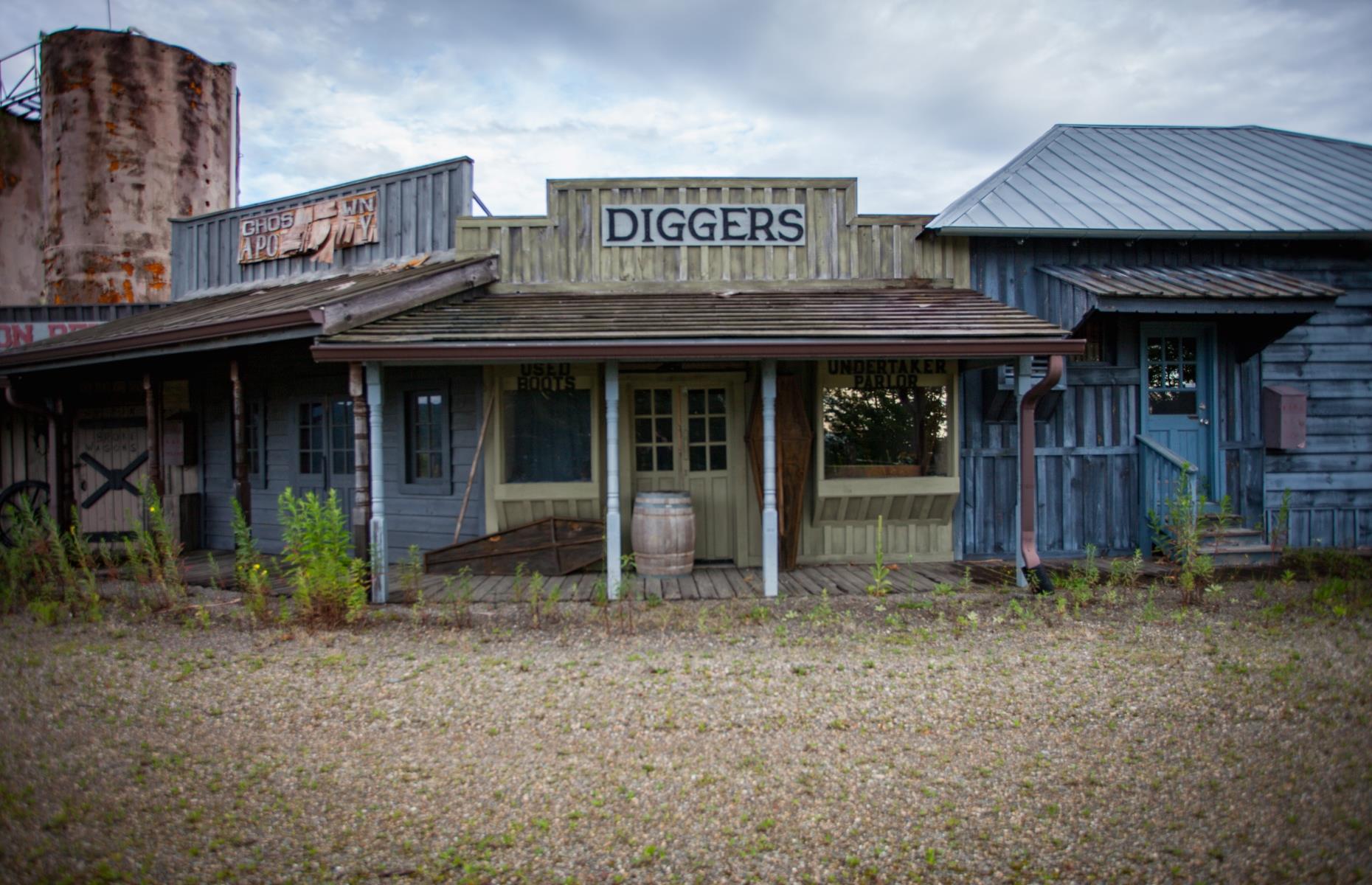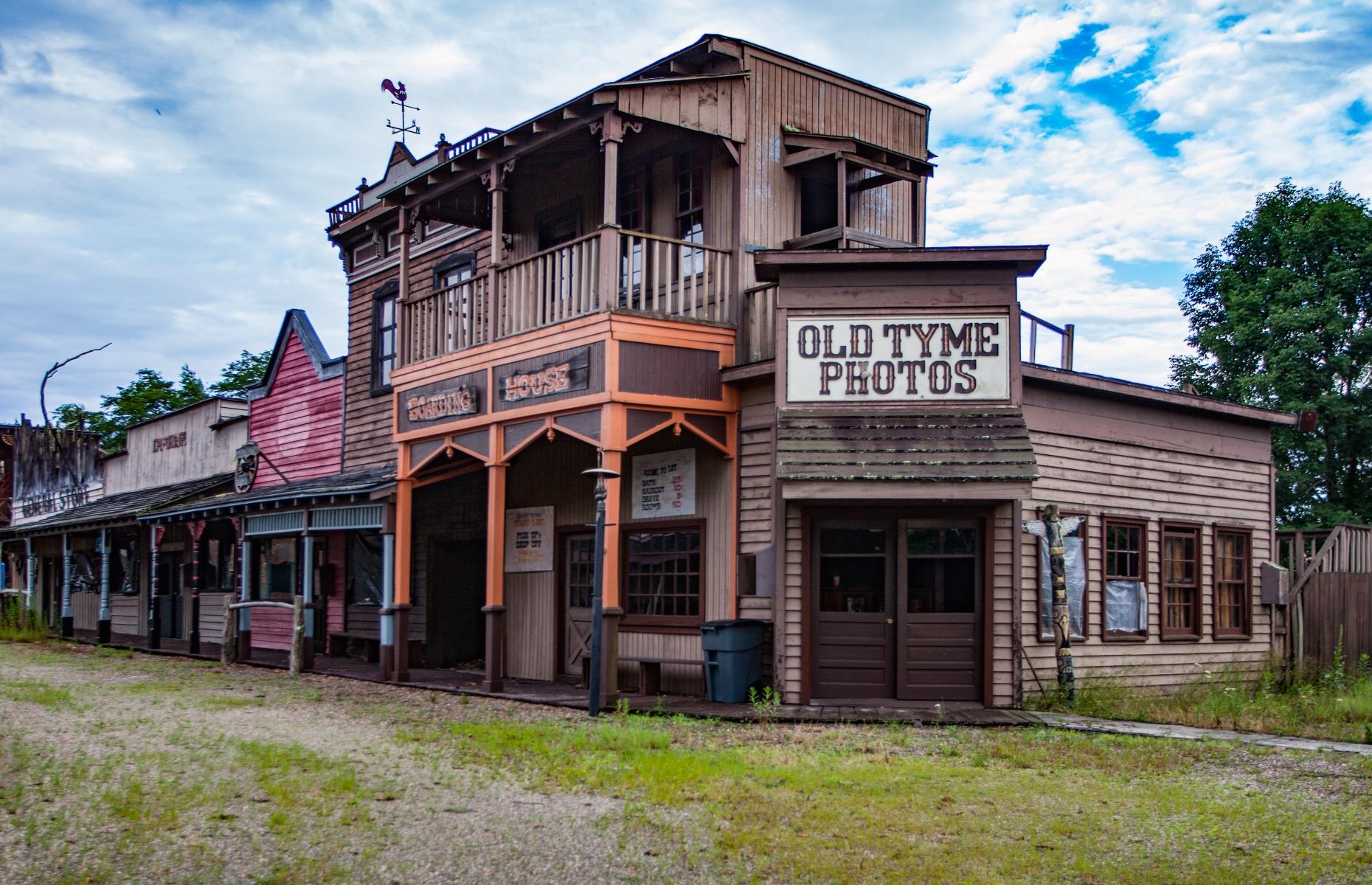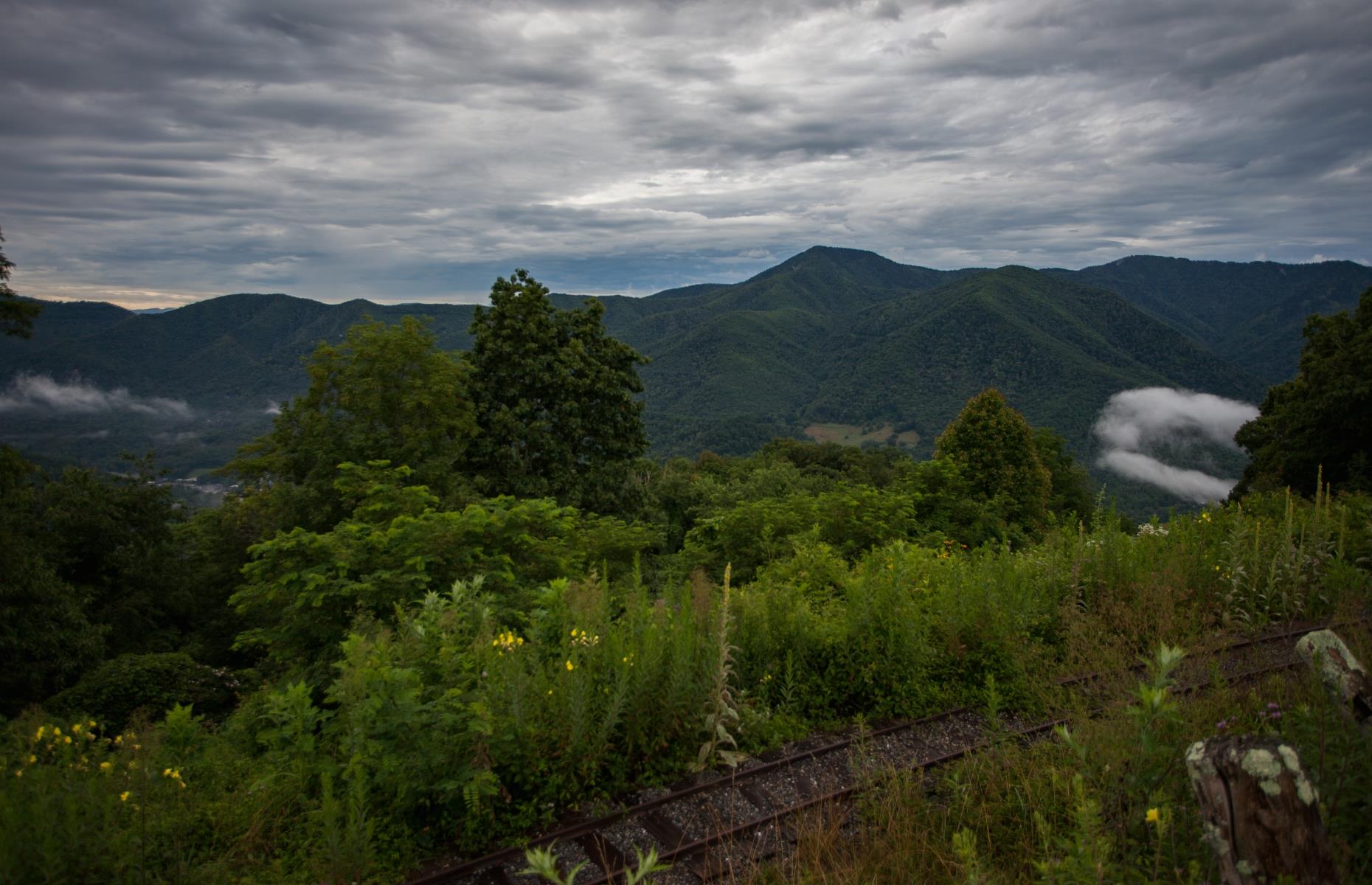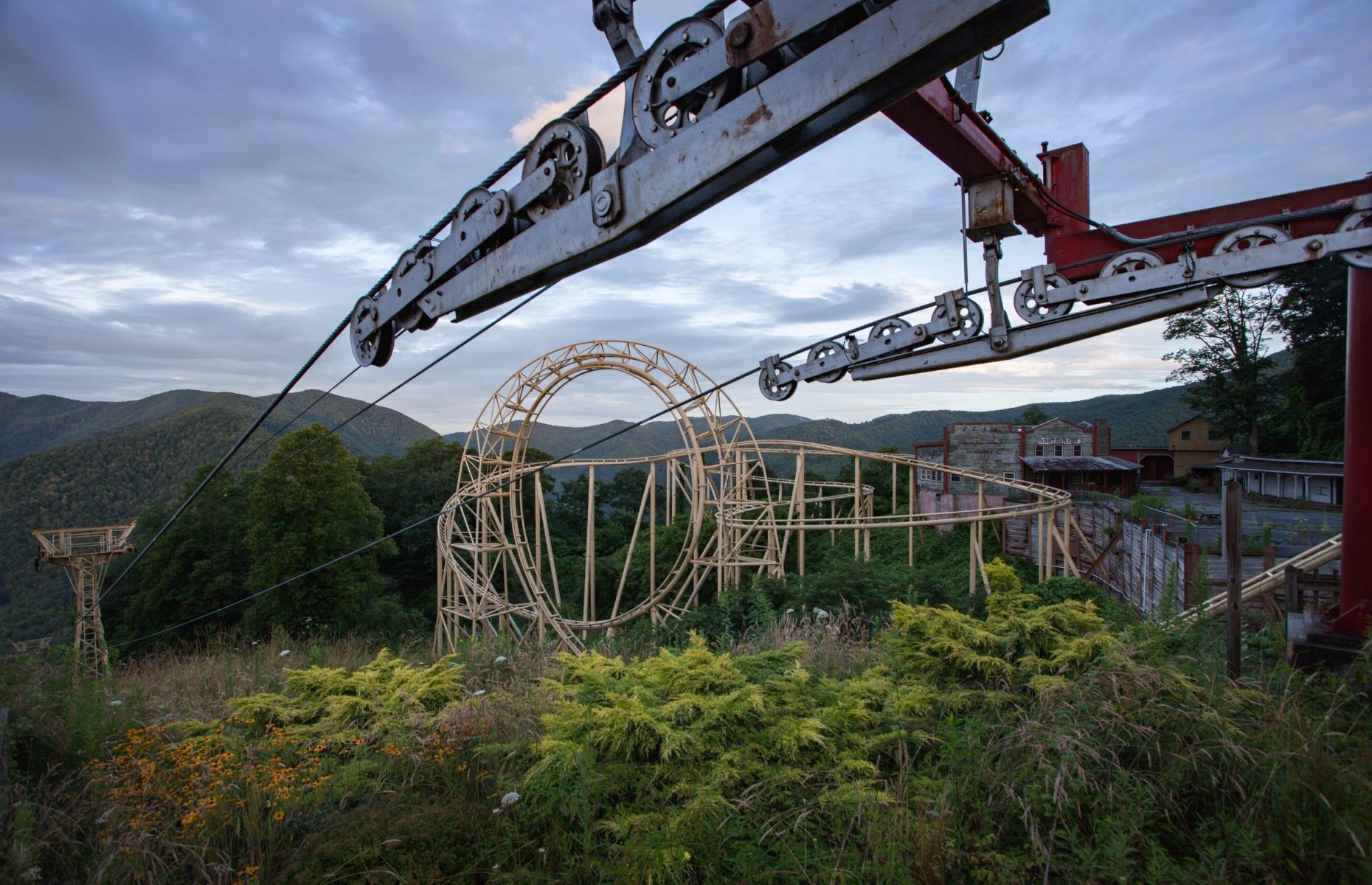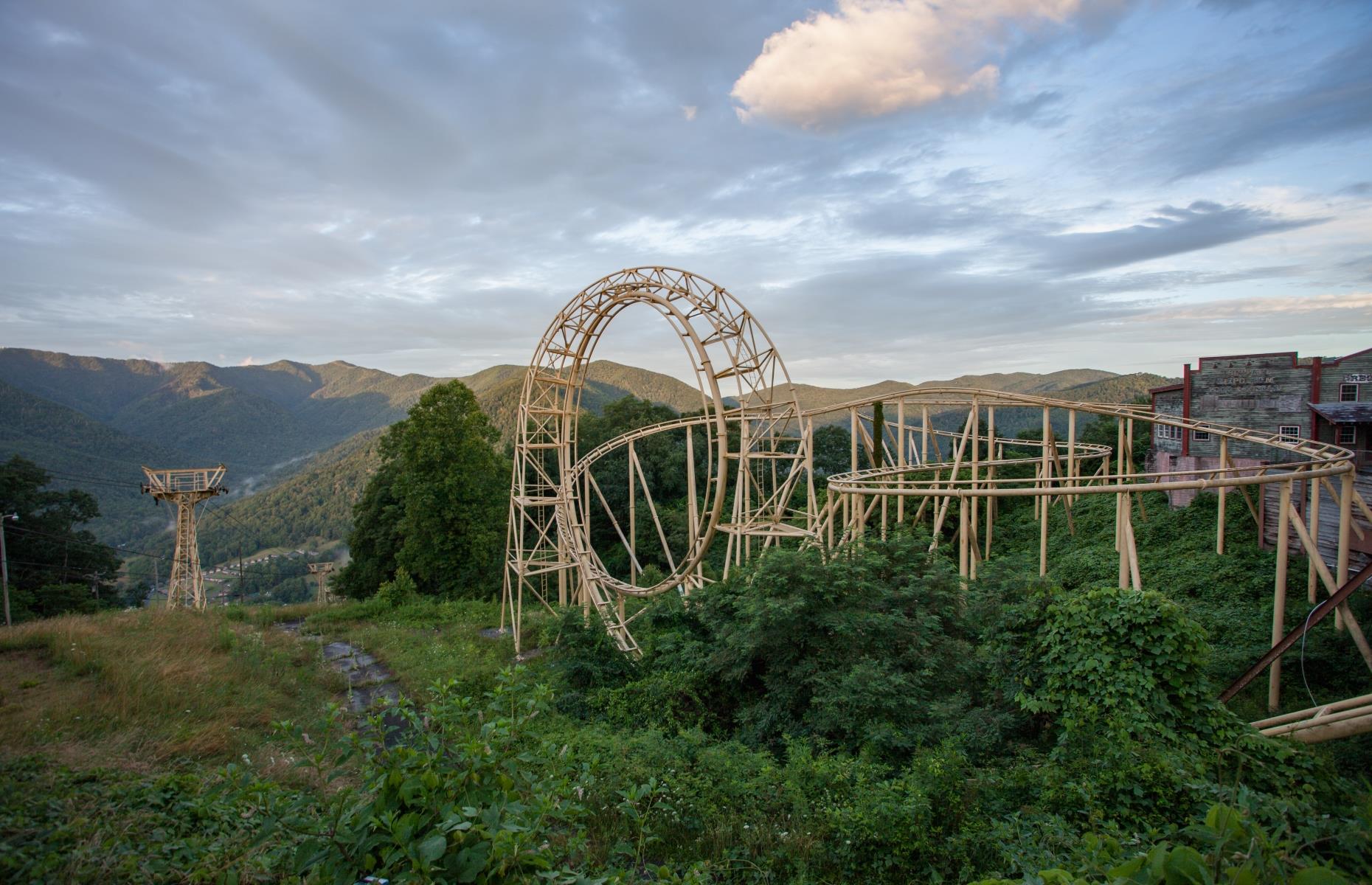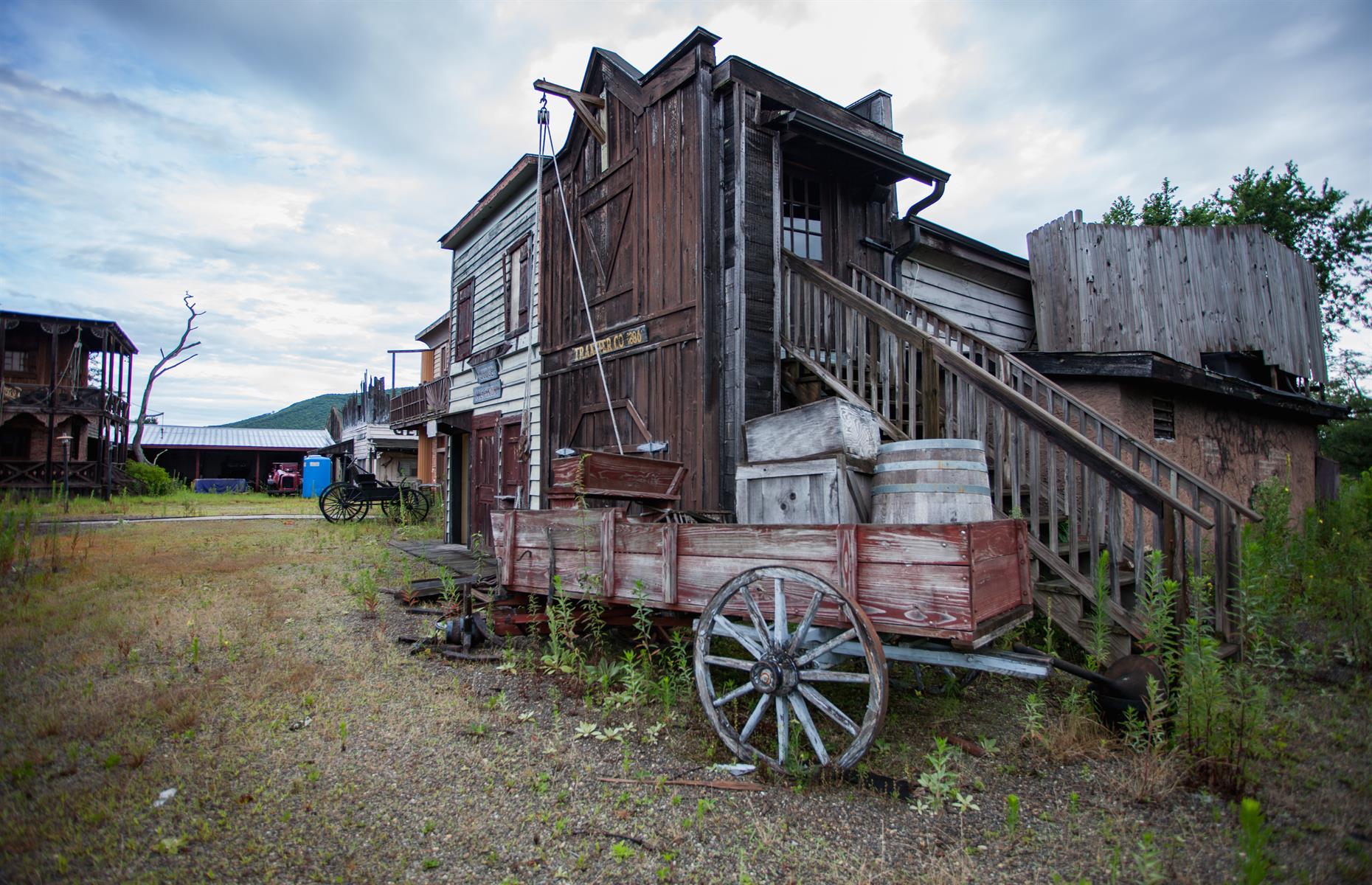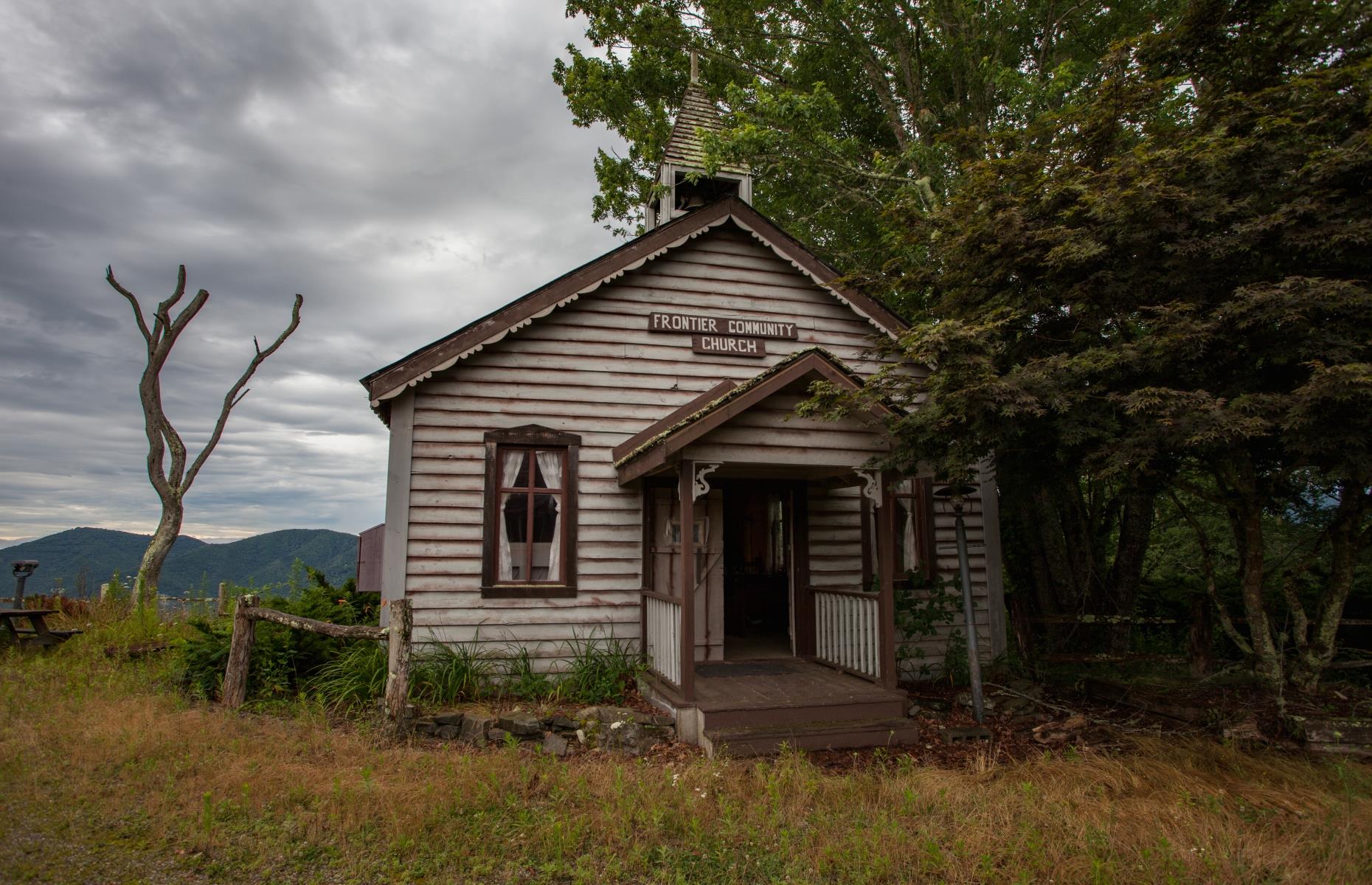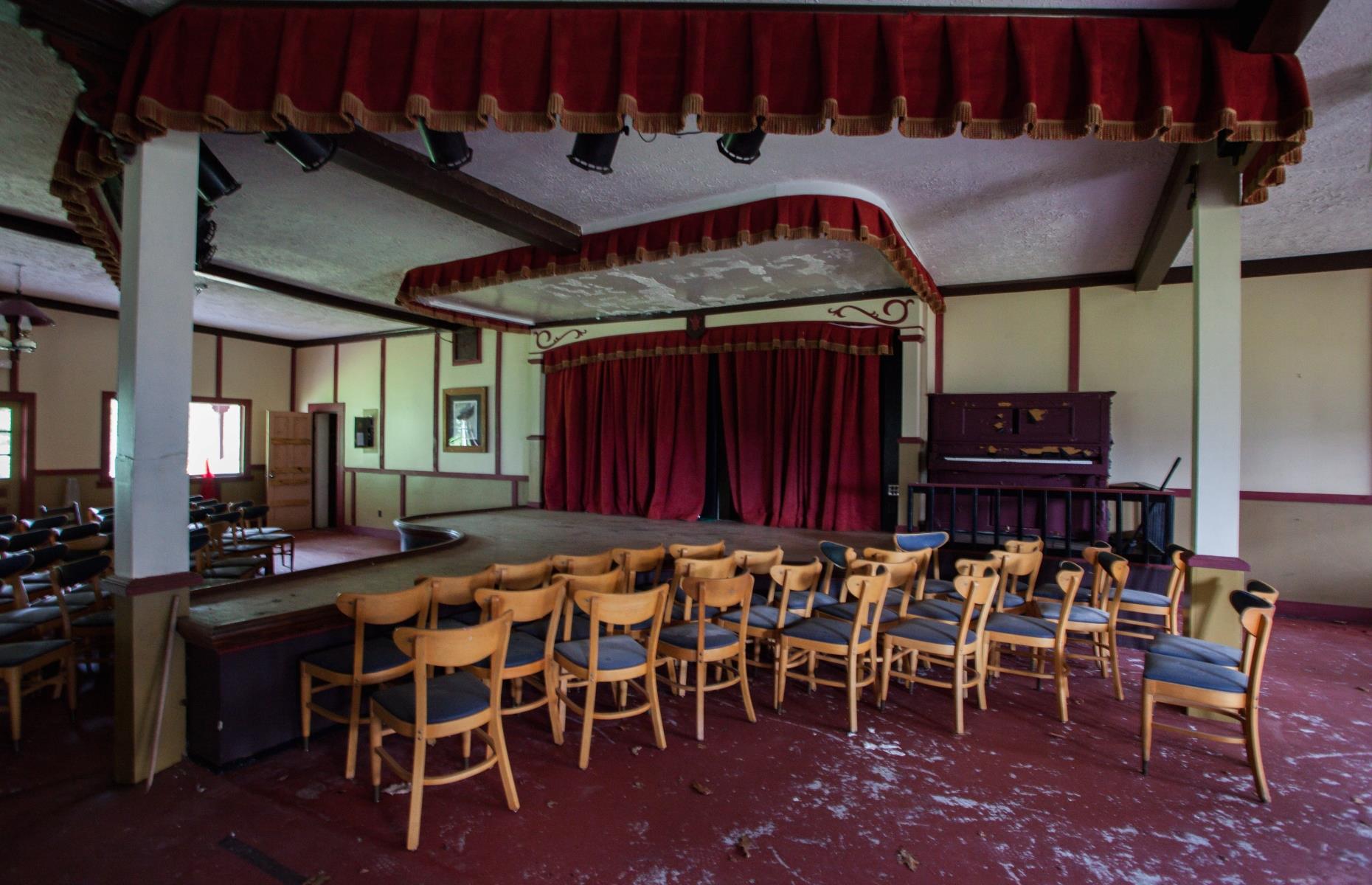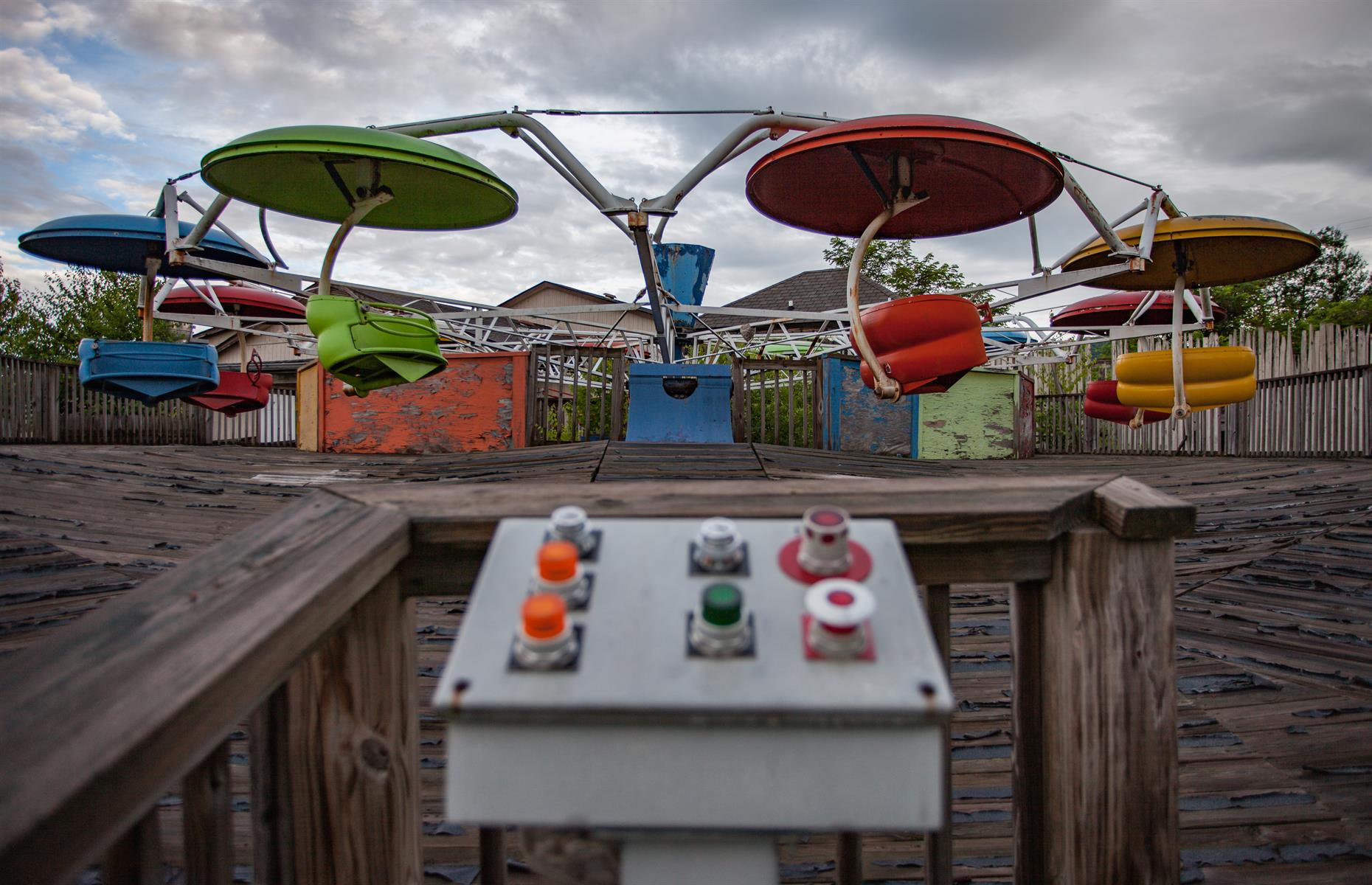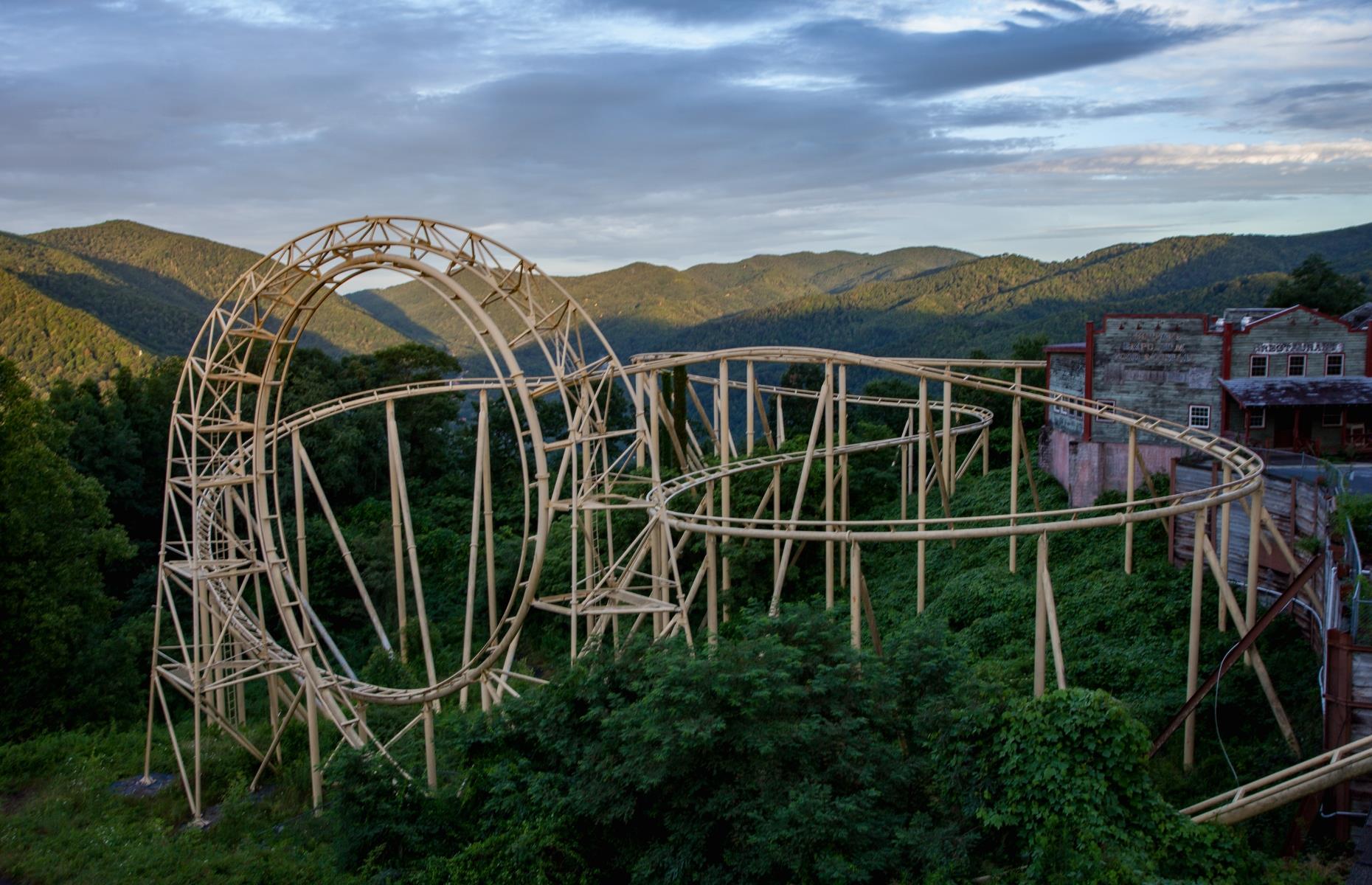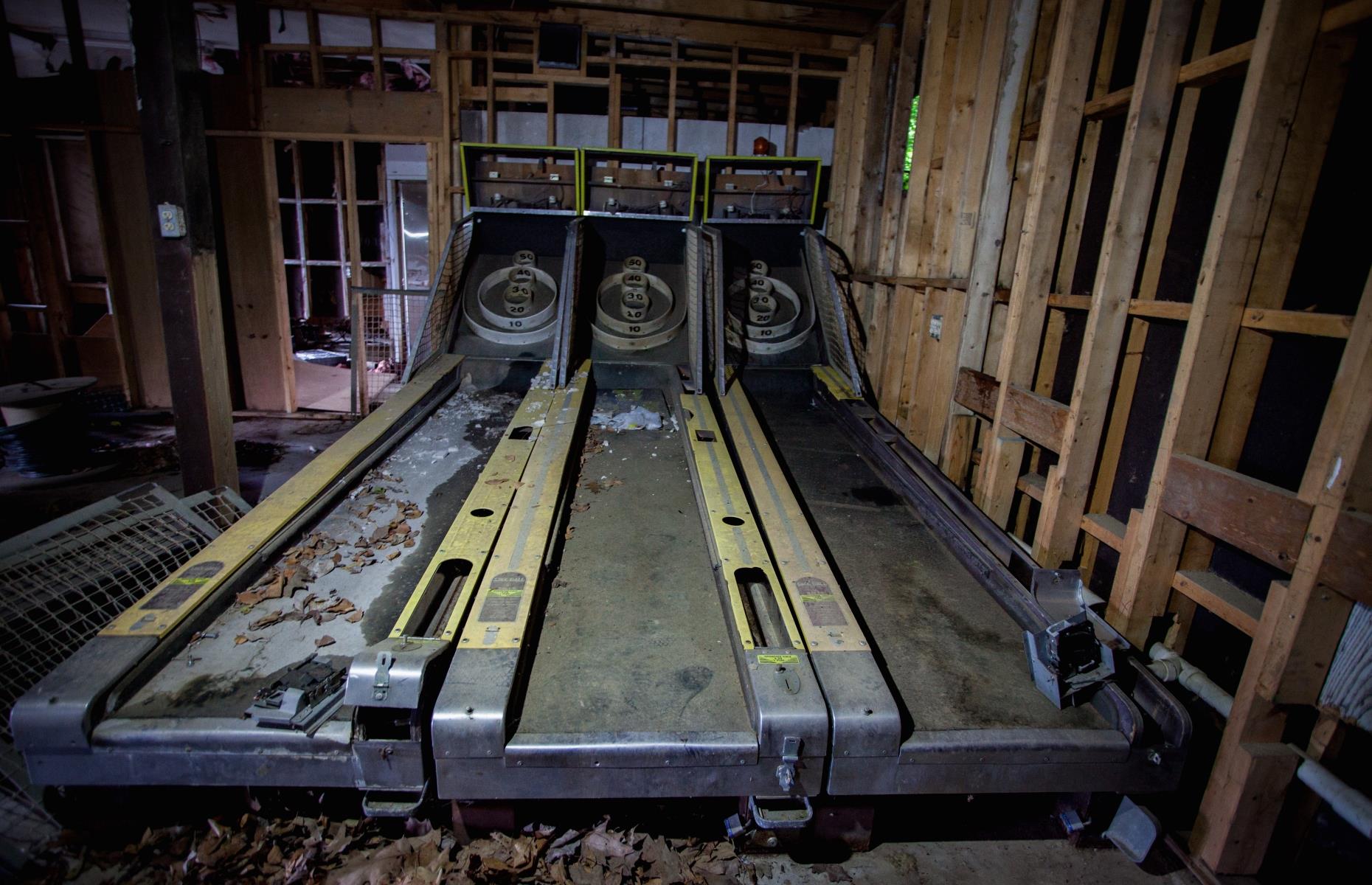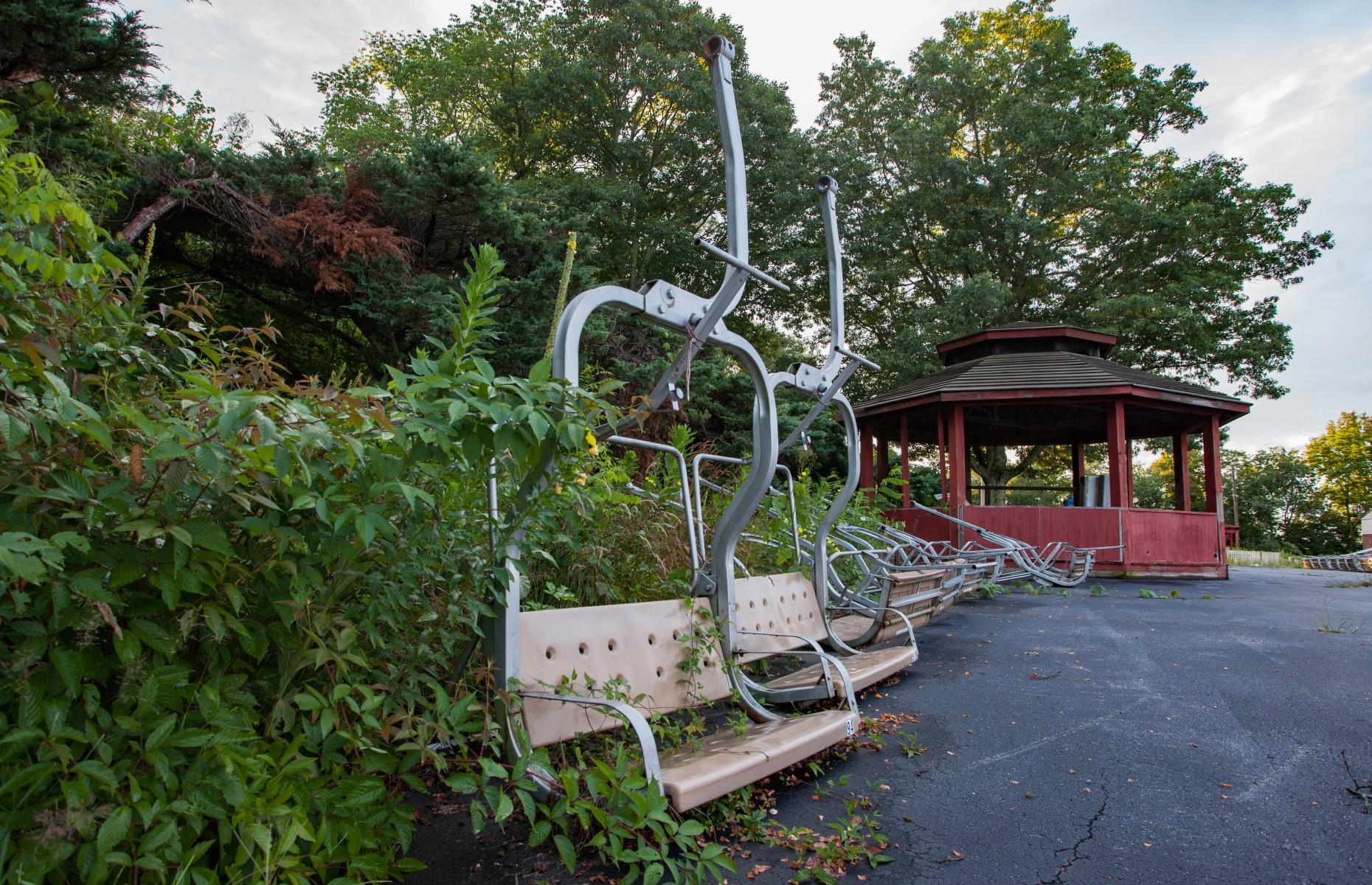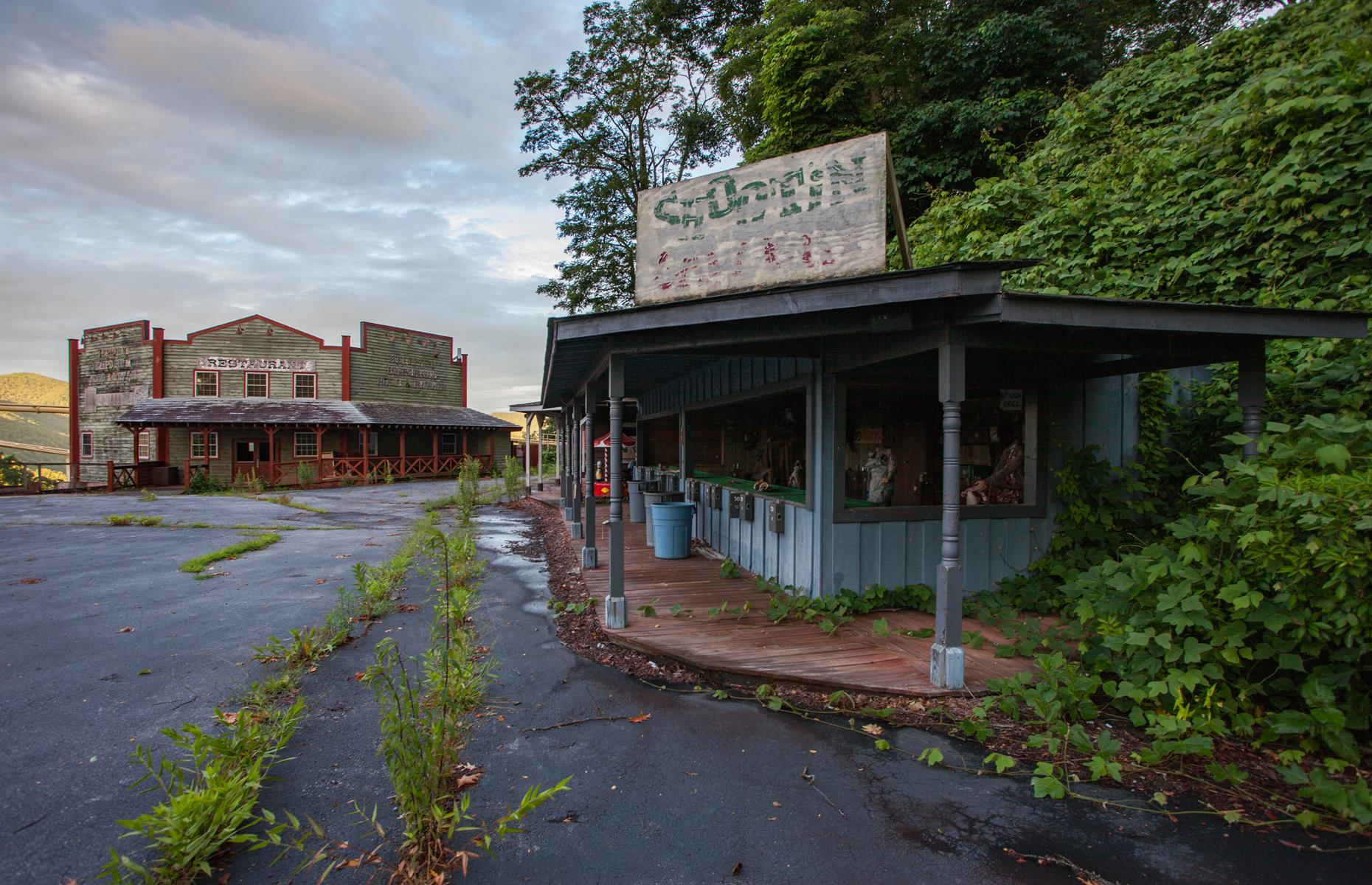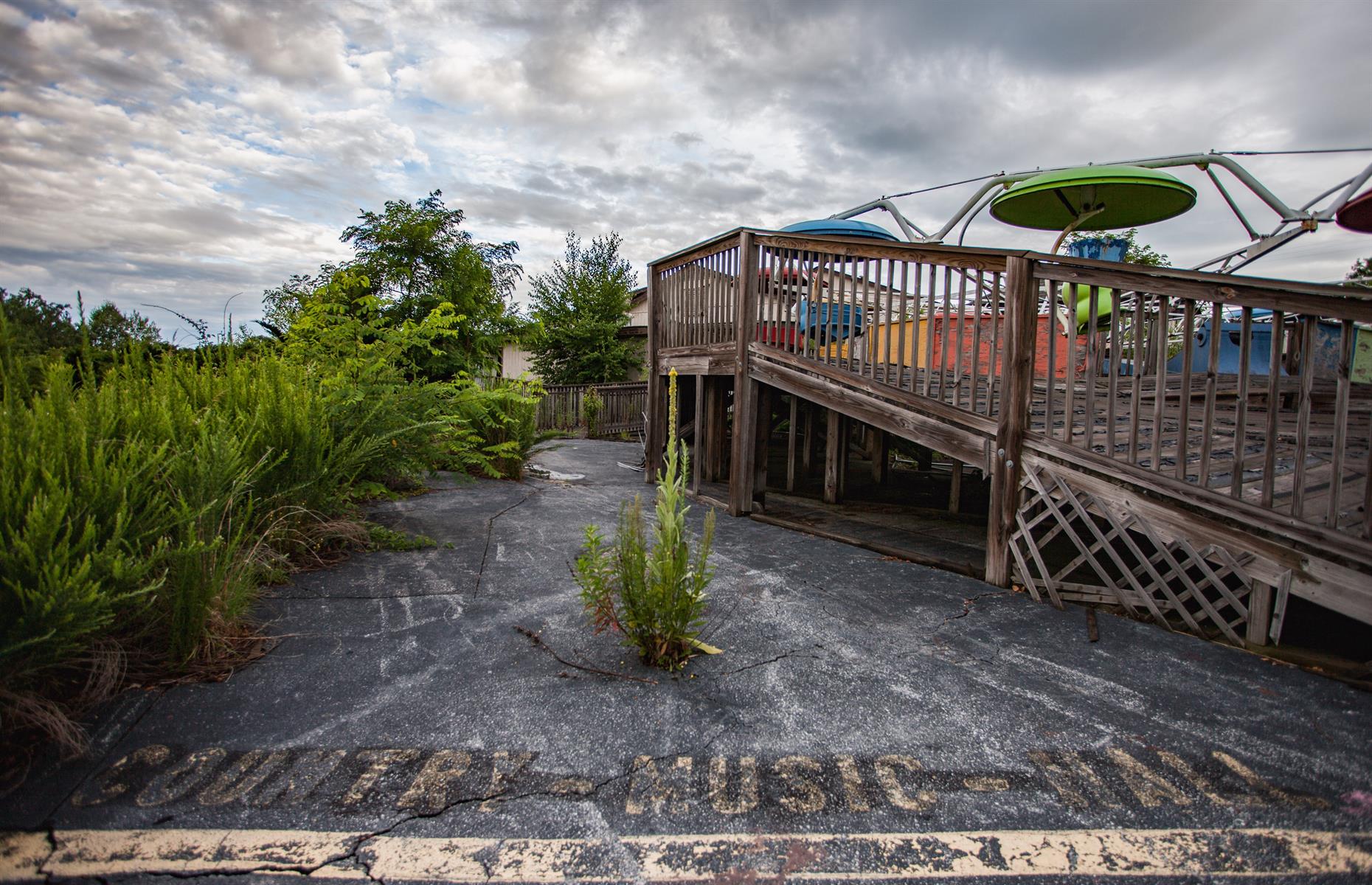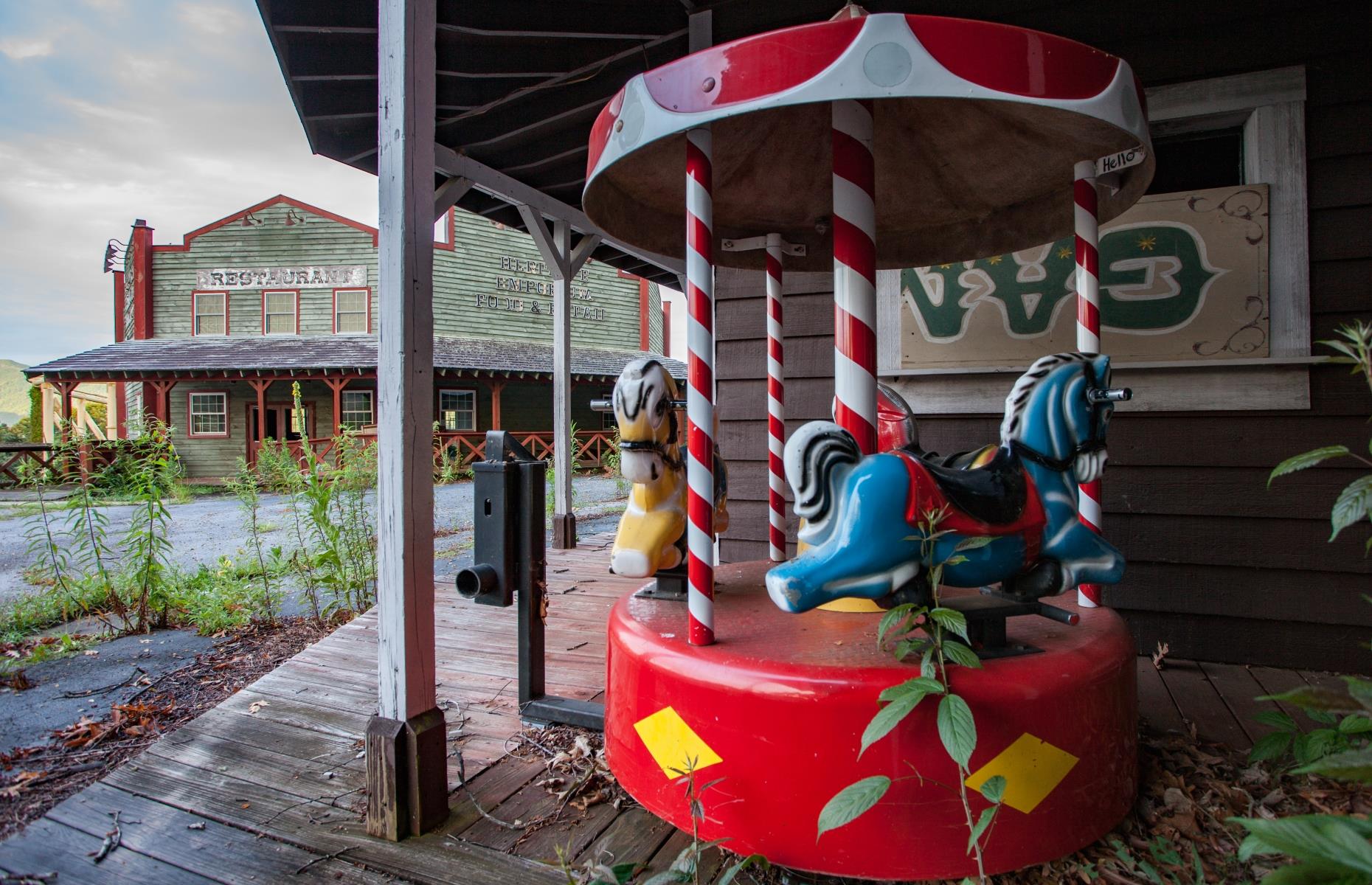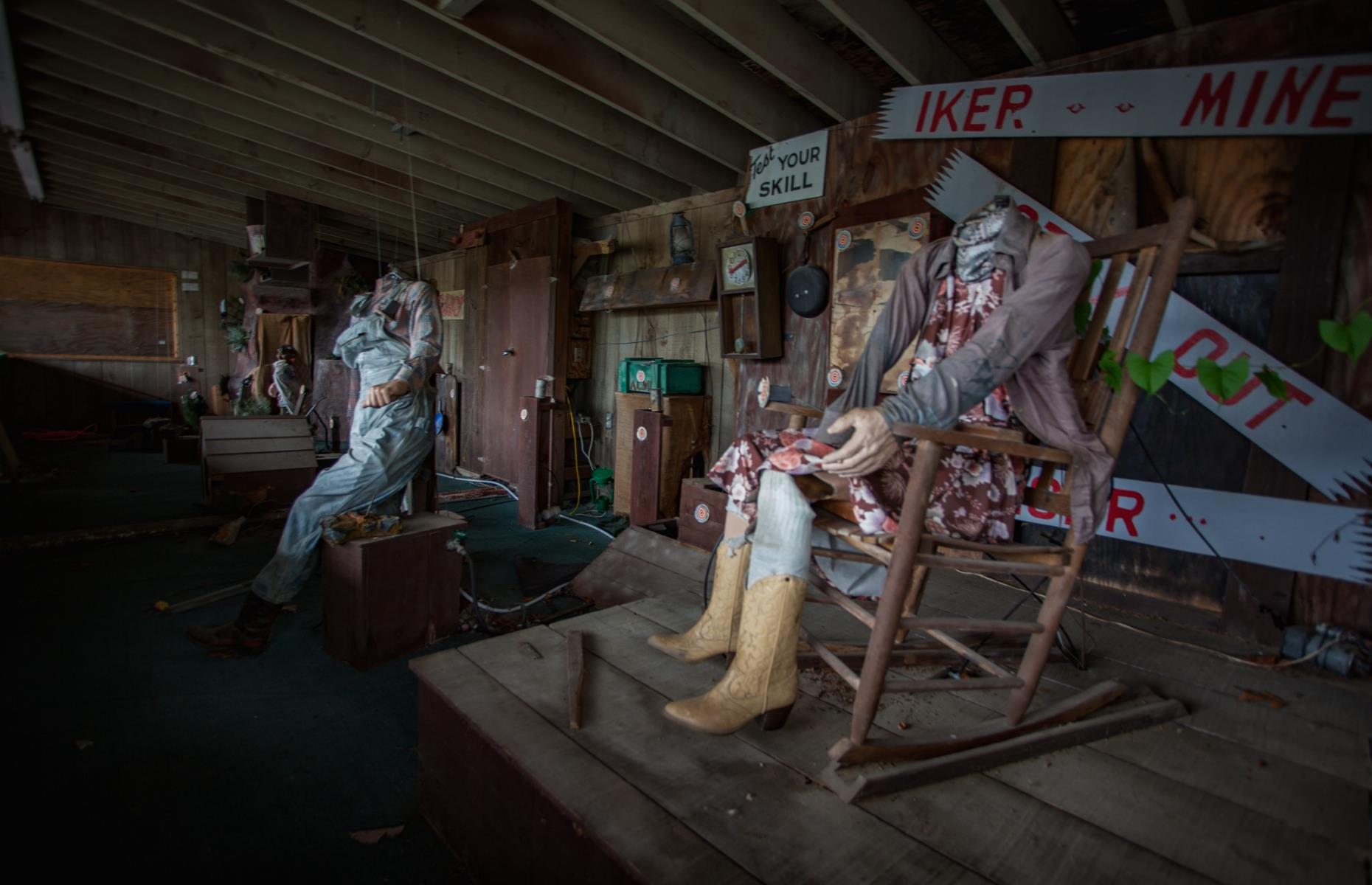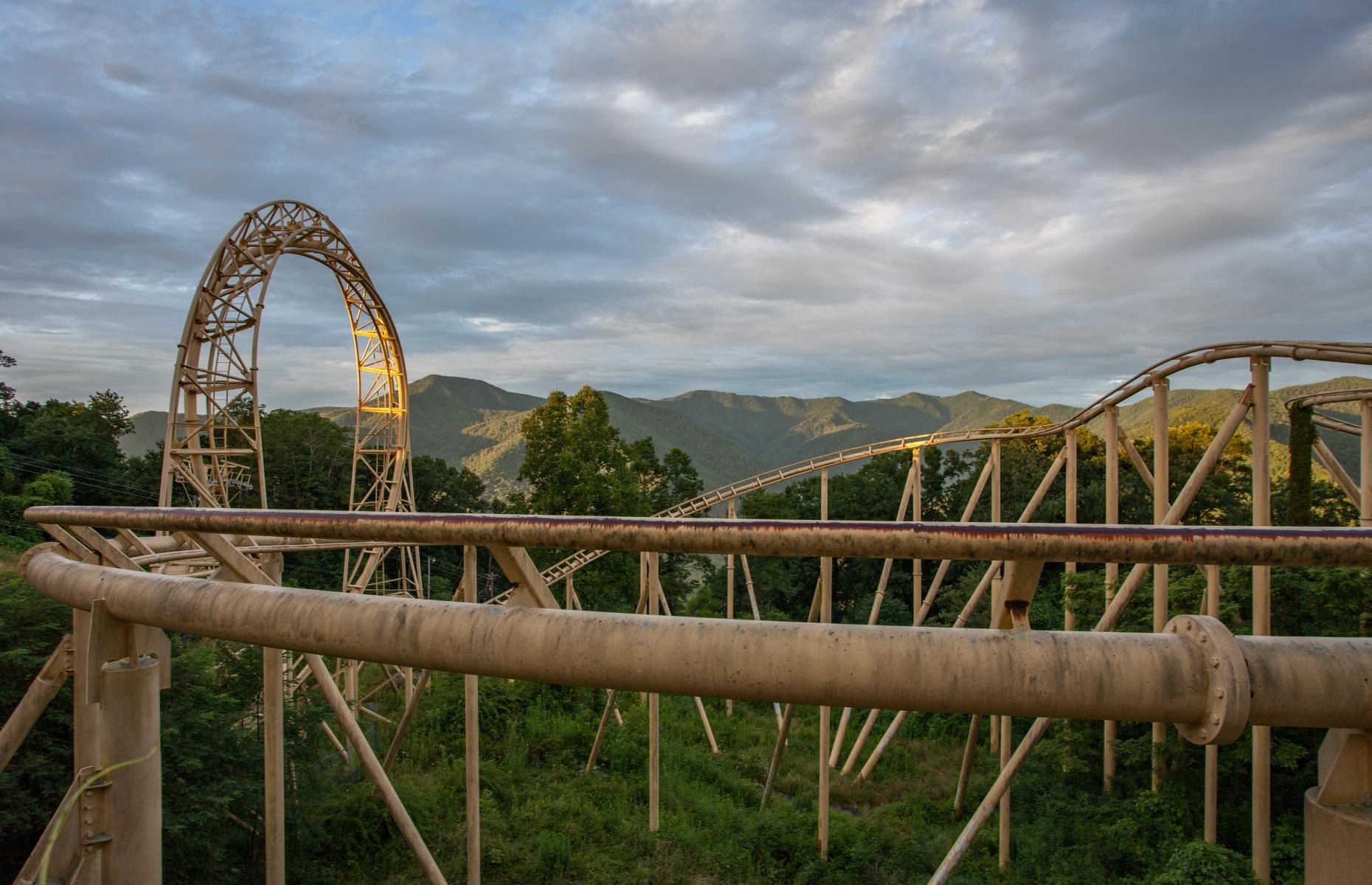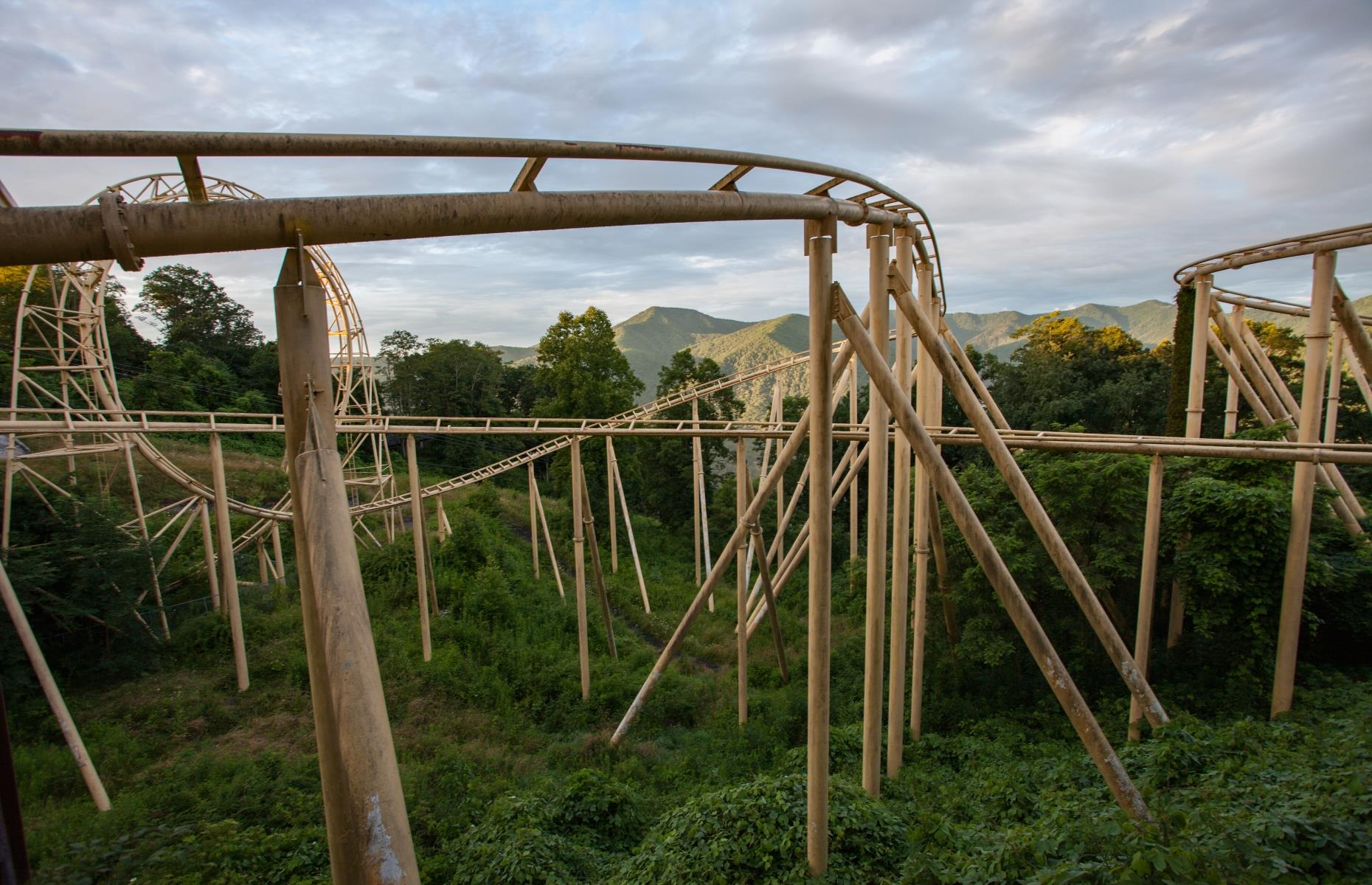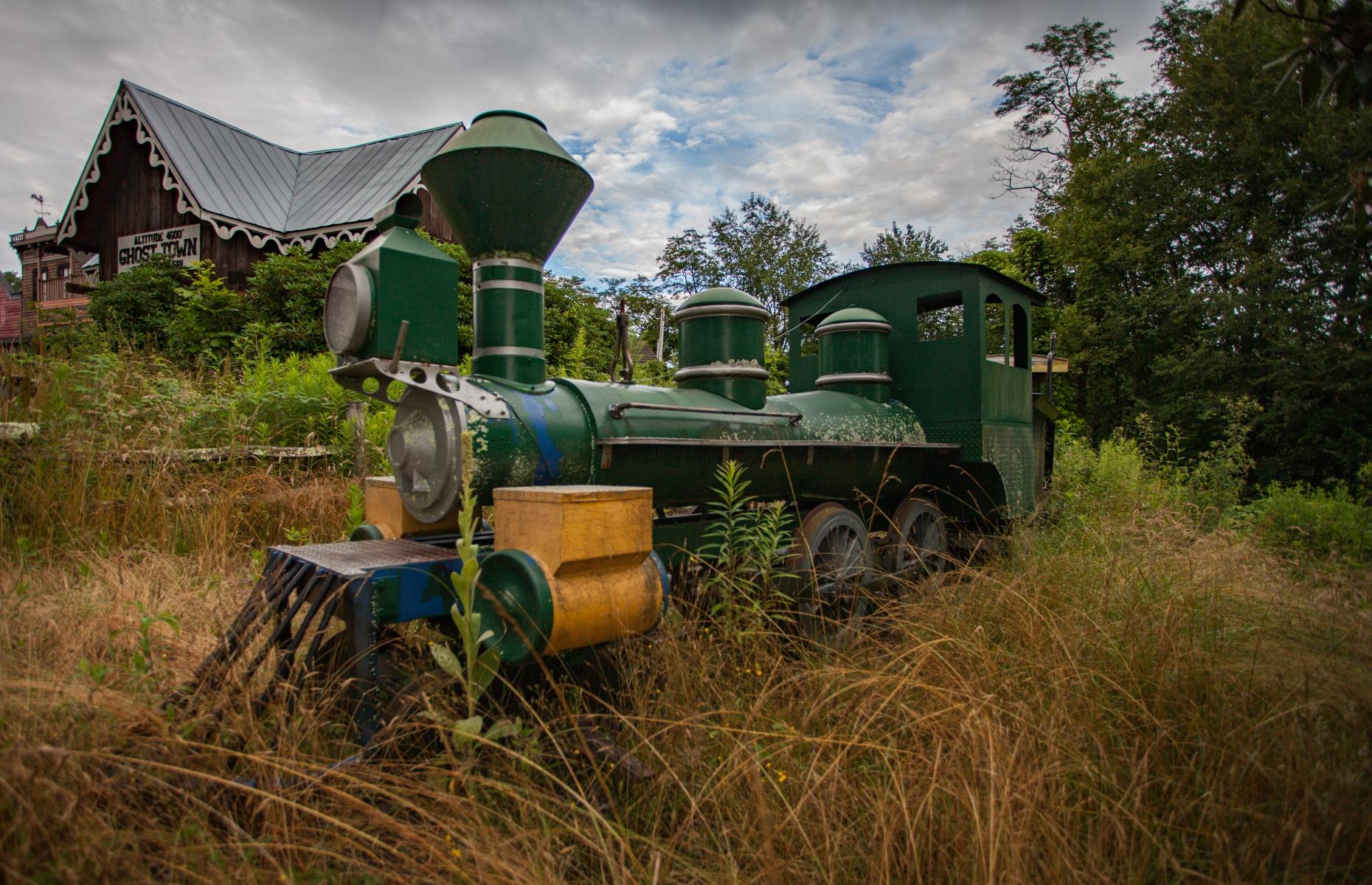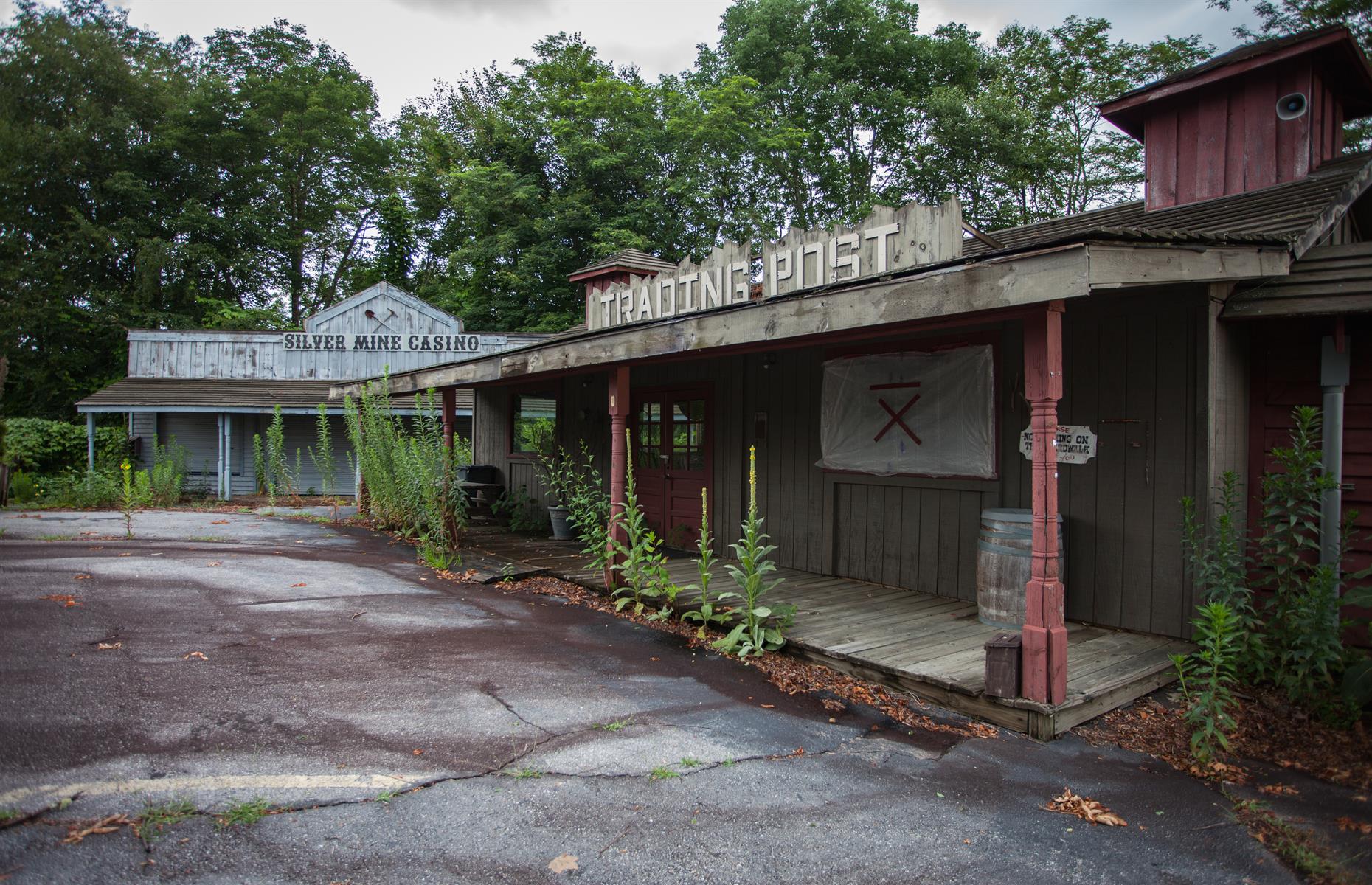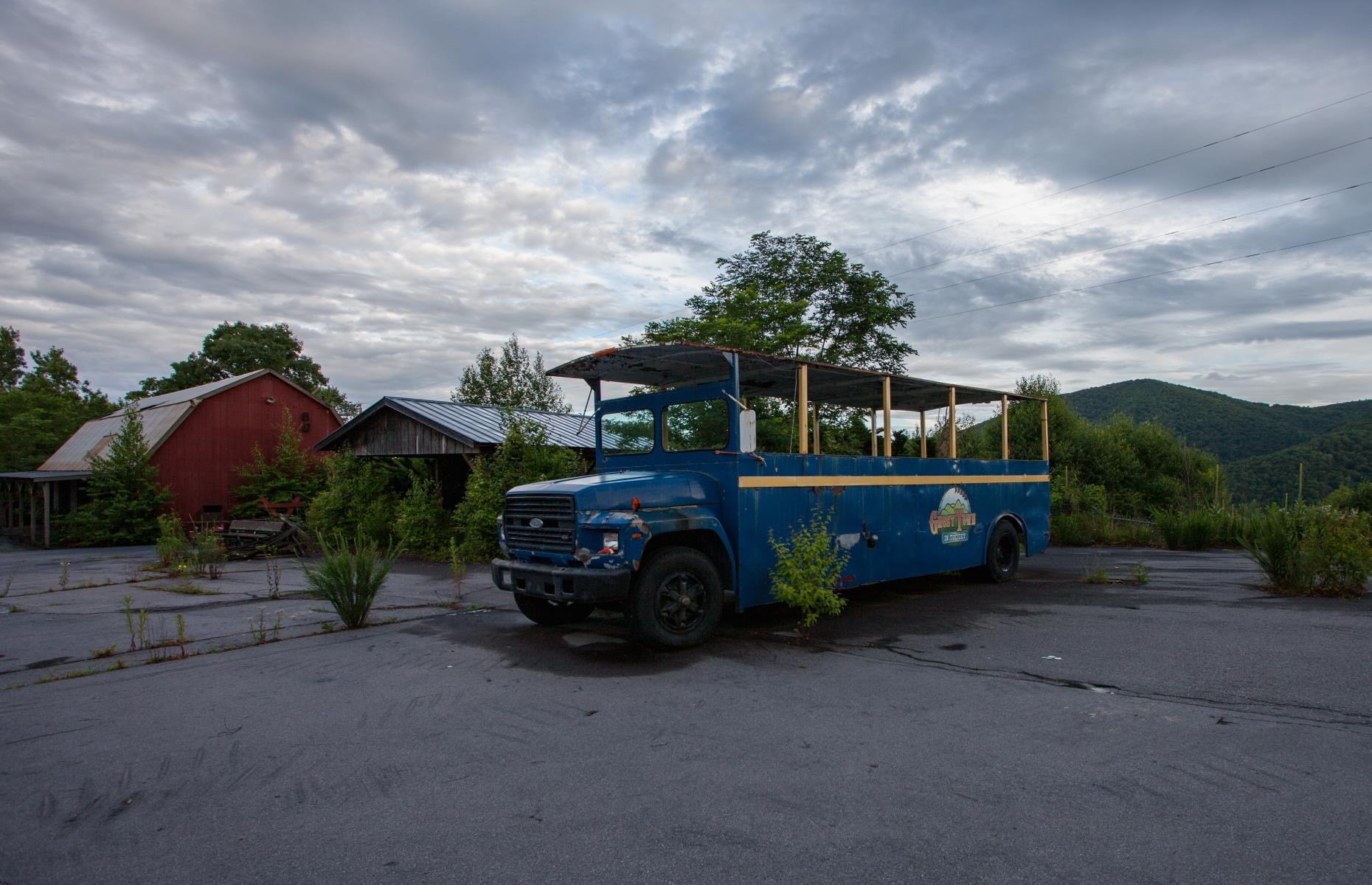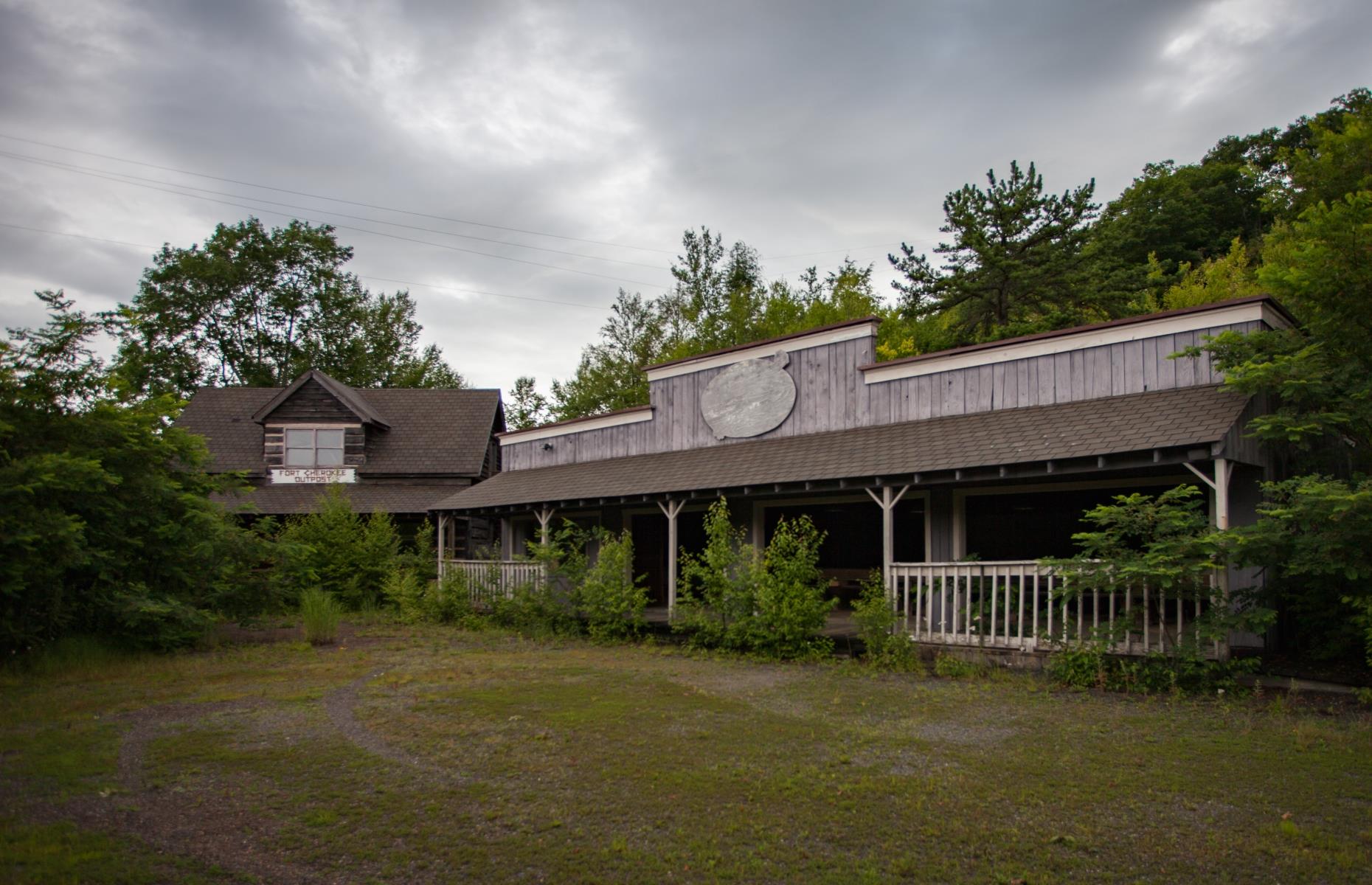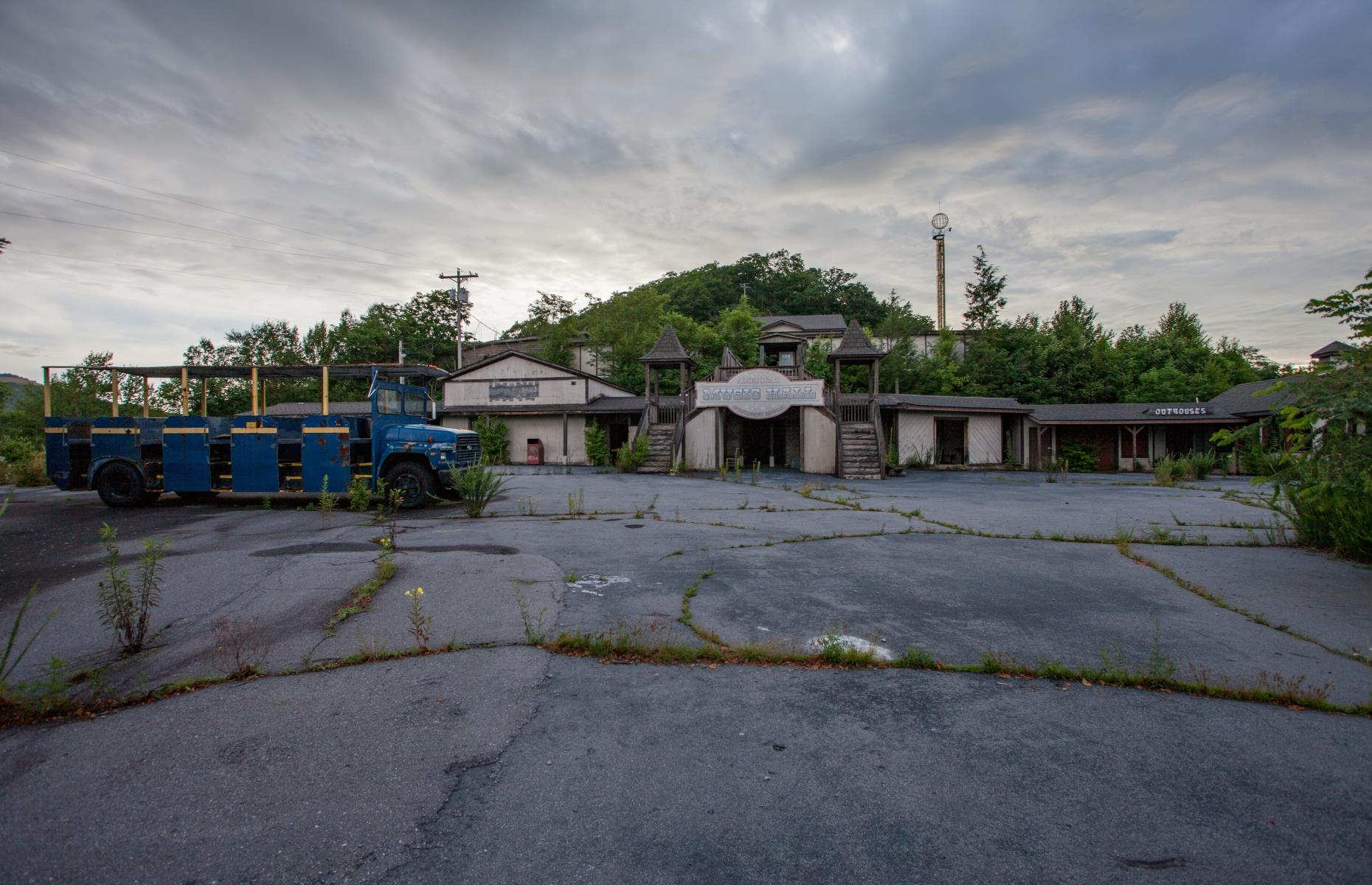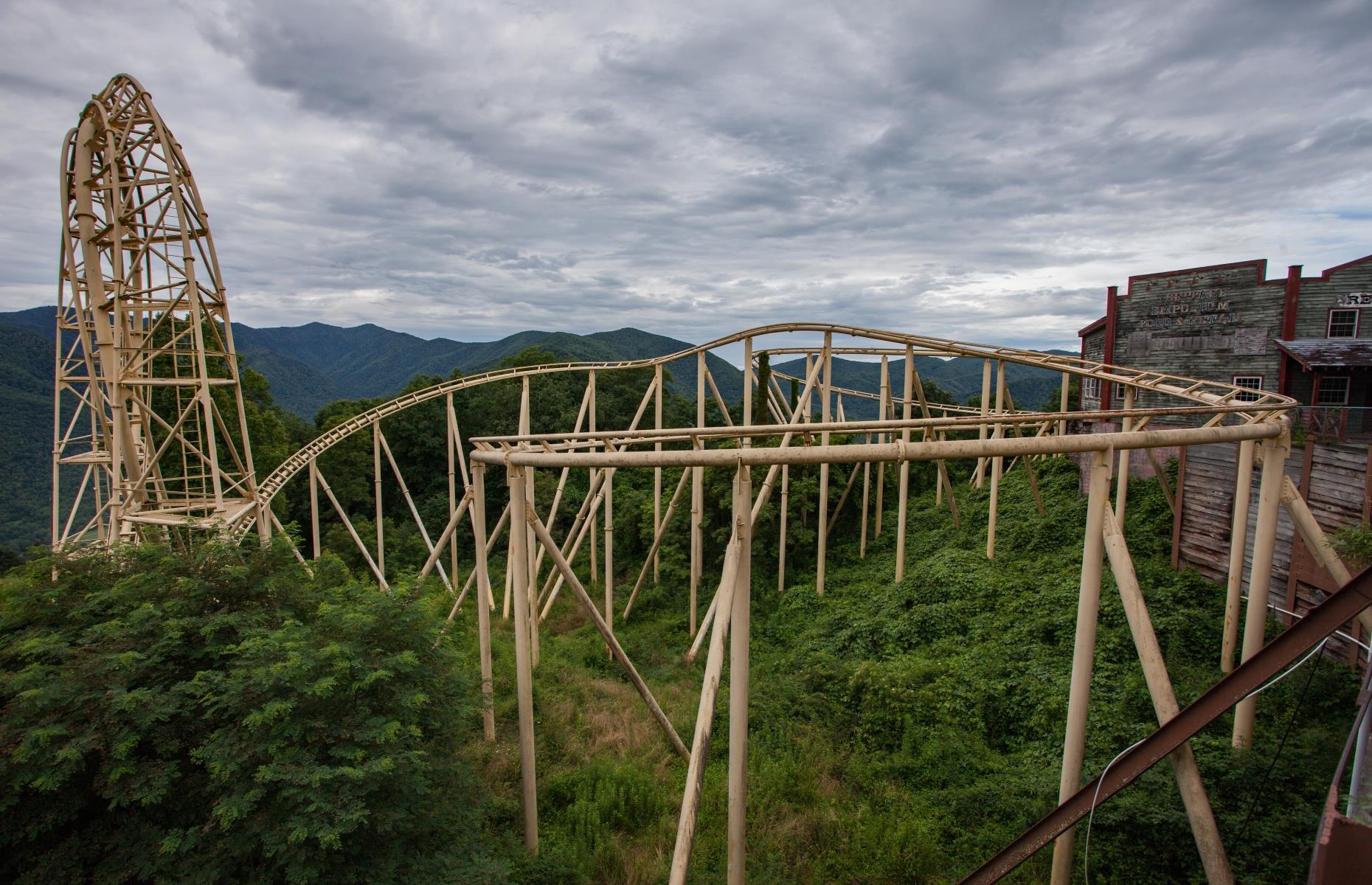 Spooky shots
Known as Ghost Town in the Sky, this abandoned Wild West-themed amusement park in Maggie Valley, North Carolina, has seen as many ups and downs over the decades as its old roller coaster. Here we explore Ghost Town from its heyday to its decline, through eerie images courtesy of Abandoned Southeast and photographer Leland Kent. Read on to explore this unusual abandoned theme park…
Big plans
From vision to reality
A huge investment
Welcome to Ghost Town in the Sky
Stunning scenery
Chairlift up the mountain
Long way to the top
A sprawling park
Ghost Town comprised of several different towns located at different heights of the mountain. They included Mining Town, Mountain Town, Indian Village and Old West. Pictured are the buildings located on the main street of Old West which are still pretty well preserved. In fact, live shoot-outs were staged every hour in the middle of this street. Visitors would line up on the sidewalk for the best view of all the action. More recently, the abandoned Western town has been used as a location for a number of films such as Dean Teaster's Ghost Town (2007), Mandie and the Secret Tunnel (2008) and Ringside Rosary (2010).
Peak popularity during the 1970s
Old West had it all
Wild West-style entertainment
Brimming with attractions
Ghost Town also had its fair share of amusement rides which were added over the years. They included the park's famous Red Devil coaster (later re-named Cliffhanger), Casino, bumper cars and Sea Dragon.
Discover America's most jaw-dropping roller coasters only for the brave
The Red Devil coaster
Thing started to go wrong
The end to Coburn's ownership
Closed for business
The park reopens
New additions to Ghost Town
A brand new area called Heritage Town Square opened in an attempt to attract more visitors and families. Located at the chairlift terminus, the spot included a themed restaurant.
Shooting gallery in the Heritage Town Square
The Red Devil becomes the Cliffhanger
A series of unfortunate events
Ghost train goes bust
The Ghost Town train was another attraction that didn't reopen in 2007. Today the engine and carriages are slowly being taken over by nature. Take a look at these ruins where Mother Nature ran riot.
Things went from bad to worse
Sadly, ticket sales in 2008 were "sluggish" and, combined with the effects of the economic recession, the park went into debt. In early 2009, Ghost Town's owners failed to secure any further funding and declared bankruptcy.
The downward spiral continued
Despite strong fears that the park wouldn't reopen for the 2009 season, the owners were able to secure help from a private business owner. Ghost Town opened in May but suffered another poor few months. Smoky Mountain News reported that it failed to cover its operating costs and workers didn't receive their last weeks of pay.
Mudslide hits Maggie Valley
Another (partial) reopening
Two years later, businesswoman Alaska Presley bought the Ghost Town property at auction for $2.5 million (£1.9 million). Unsurprisingly, the park required repairs that cost millions of dollars and over the next few years, parts of Ghost Town opened sporadically, some areas only temporarily. Take a look inside more of America's abandoned theme parks.
What does the future hold for Ghost Town?
The park closed for good in 2016 and Presley decided to sell up. While there were hopes for a new buyer, a company called Ghost Town Adventures, to refurbish and reopen the park in 2019, those plans were shelved. Smoky Mountain News reported that the park is once again under contract, but this has not been confirmed. Only time will tell whether the park will be restored to its glory days.
Now take a look at American tourist attractions that no longer exist
Source: Read Full Article