Time was my enemy, and the legions of officials and hangers-on at the Egyptian border post knew it. To move the dial further in their favour, they also knew I had no prospect of turning back.
I was halfway through what should have been a simple 90-minute journey from Tabuk in northwest Saudi Arabia to Cairo. But the day before departure, the government in Riyadh banned all flights to and from Egypt.
As alarm about coronavirus has surged across the world, barriers have gone up as never before over the past two weeks. The World Health Organisation regards travel bans as ineffective at best, counter-productive at worst.
Download the new Independent Premium app
Sharing the full story, not just the headlines
In this coronavirus cold war, though, politicians appear to think that closing frontiers gives an impression of being in control. And it also creates the odd business opportunity.
My brief trans-Israel adventure ended at the Menachem Begin frontier post beside the Gulf of Aqaba. As the Israelis processed my departure, they warned their border was functioning as a valve: the new coronavirus policy meant foreign travellers could check out but not return.
As a parting gesture, the Israelis took £30 as departure tax – a mere hors d'oeuvre to the feast of enrichment that was about to begin on the Egyptian side of the border.
By now it was 3pm. The welcoming party knew that solo travellers crossing the frontier were likely heading at least as far as Dahab, about 100 miles down the coast, if not Sharm el Sheikh (60 miles further) or even Cairo. And night falls early in the far east of Egypt. "Tip?"
The first man I encountered was wearing a mask. His task was to take my temperature. His tone of voice was less a question, more an instruction: indicating that my subsequent progress depended on money changing hands. I negotiated him down from 20 shekels (£4) to five.
Next step: the Egyptian visa fee, because I was going beyond the Sinai peninsula to Cairo.
Egypt has a straightforward visa-on-arrival system. At each border there is a bank. You pay US$25 (£22) and get a visa sticker, which a frontier official sticks in your passport and cancels.
Top: Nabi Younes market, Mosul
Bottom: Charles Bridge, Prague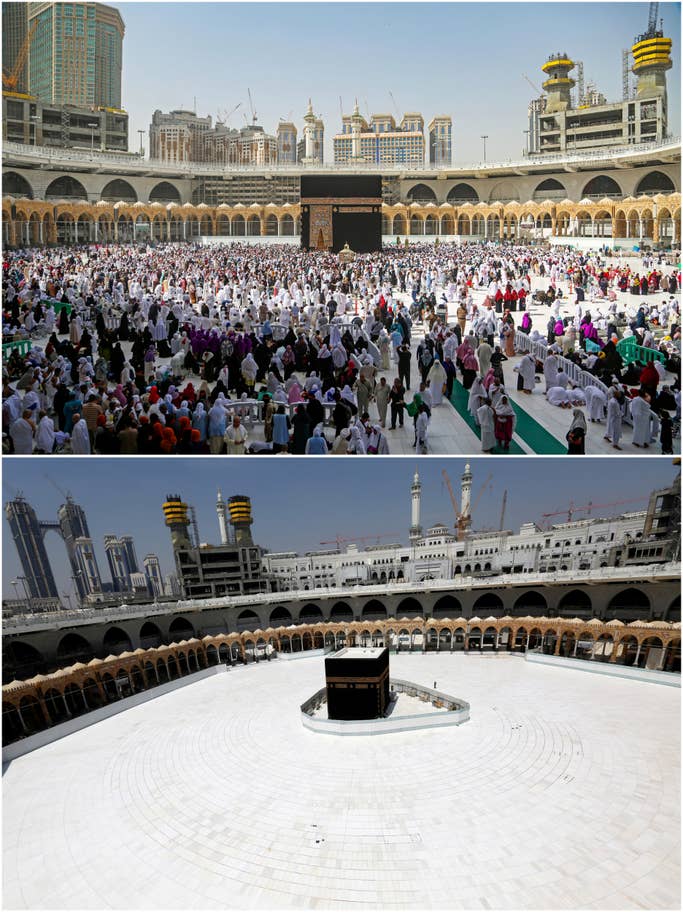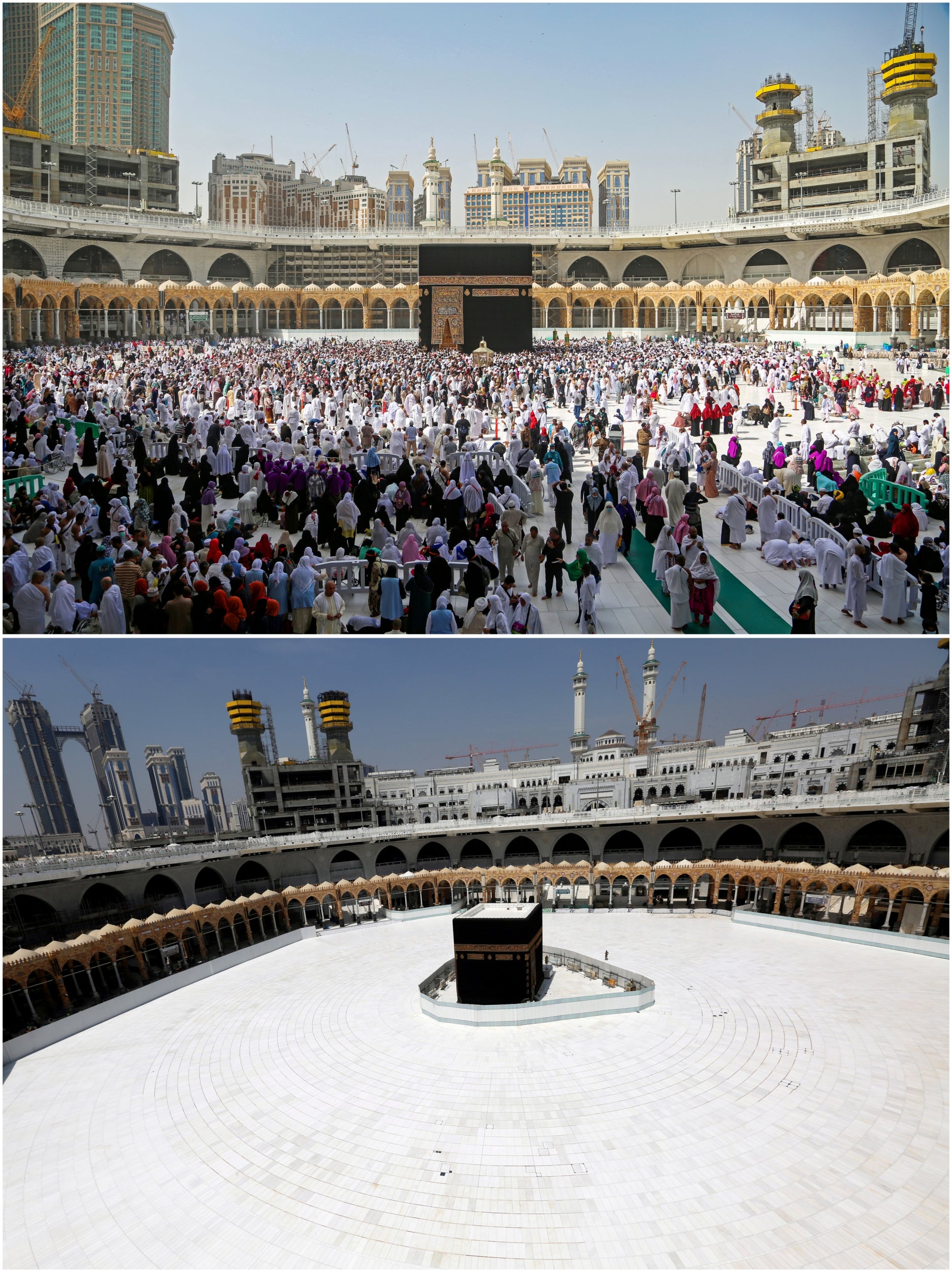 2/20

Grand Mosque, Mecca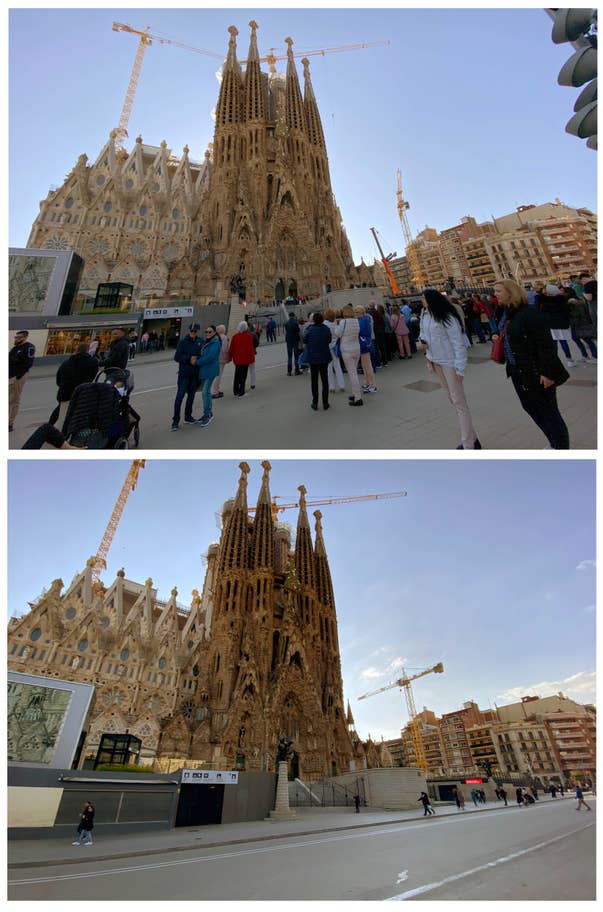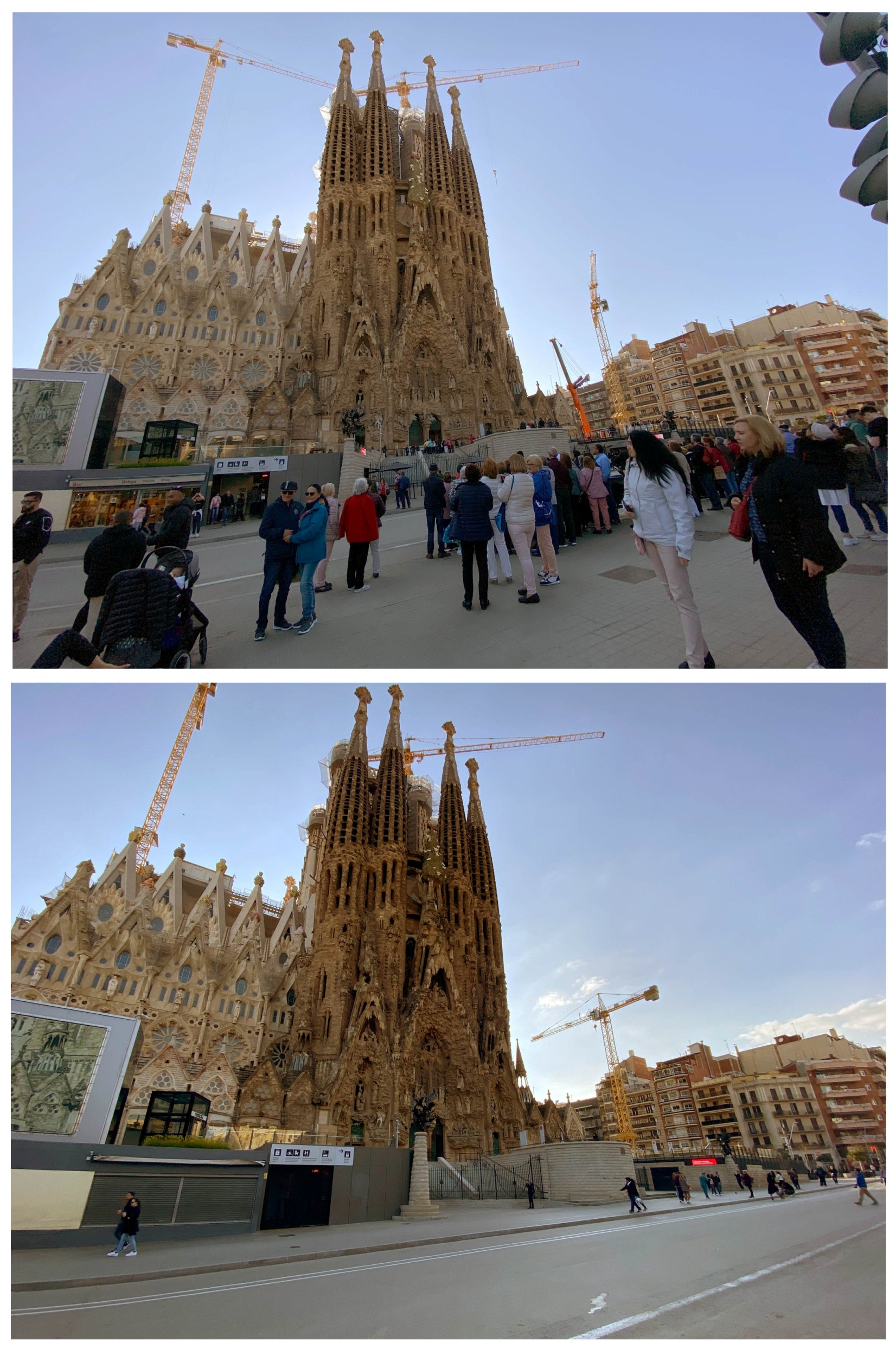 3/20

Sagrada Familia, Barcelona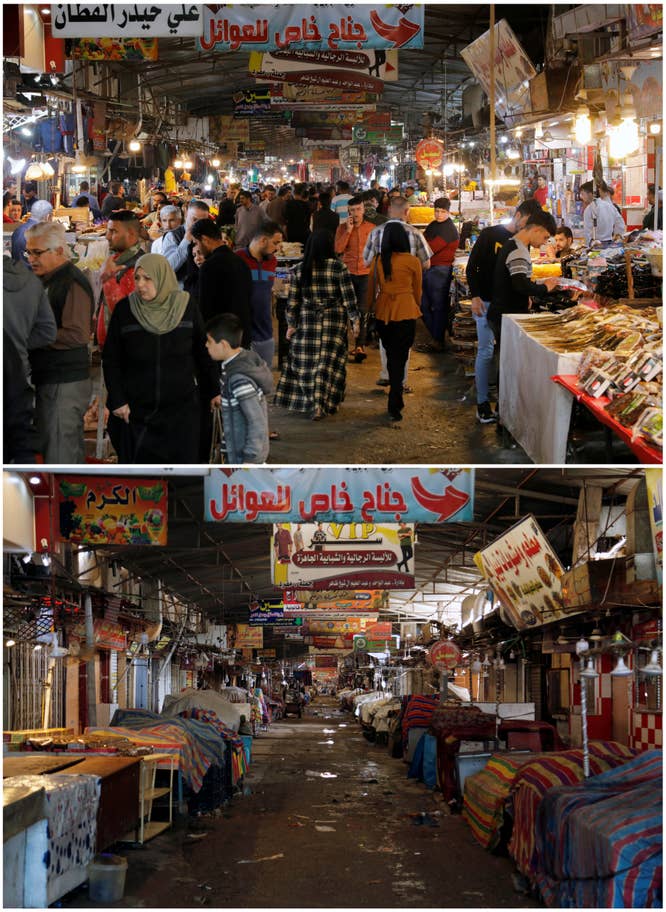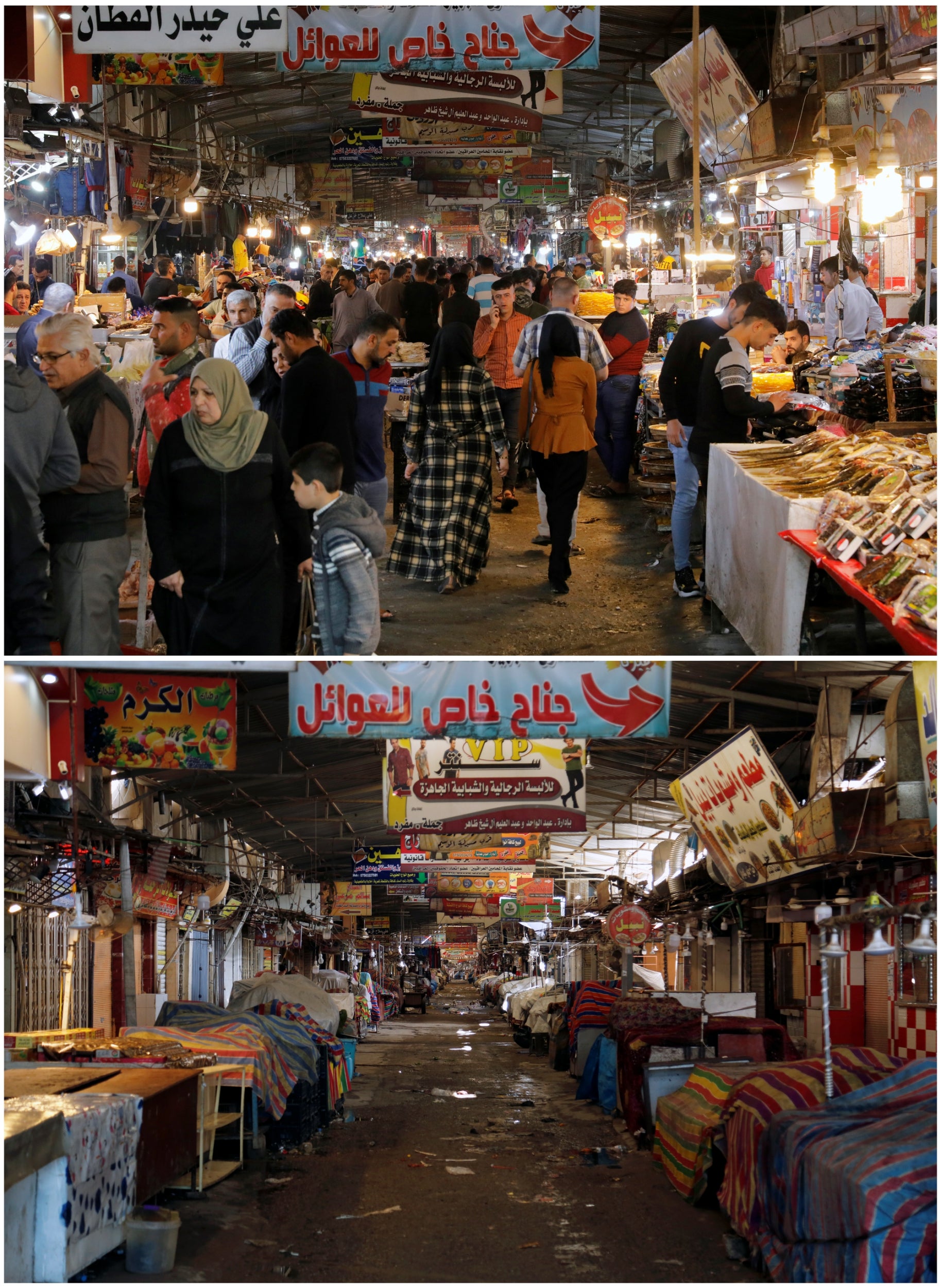 4/20

Nabi Younes market, Mosul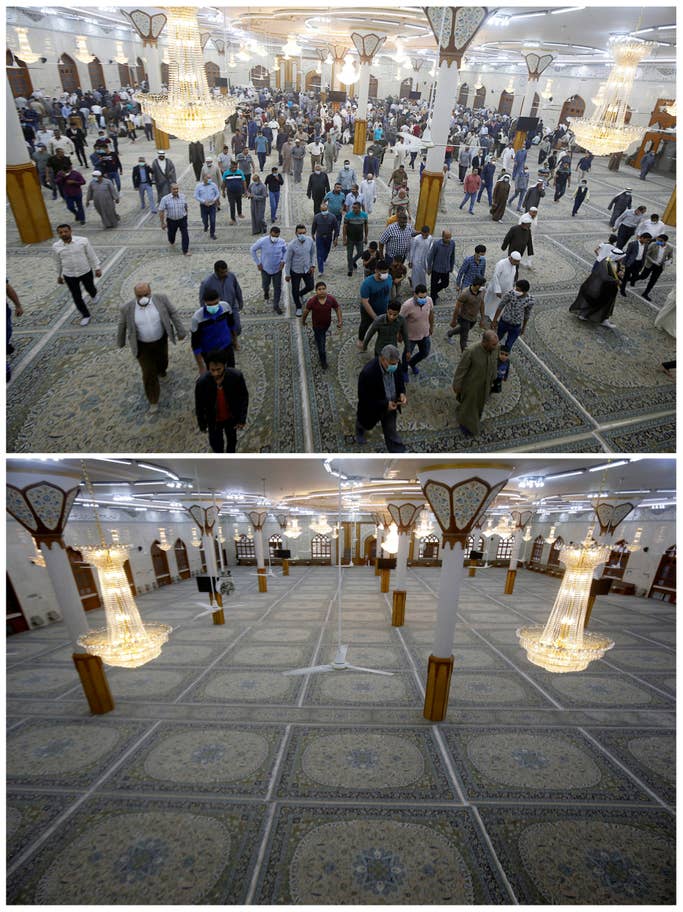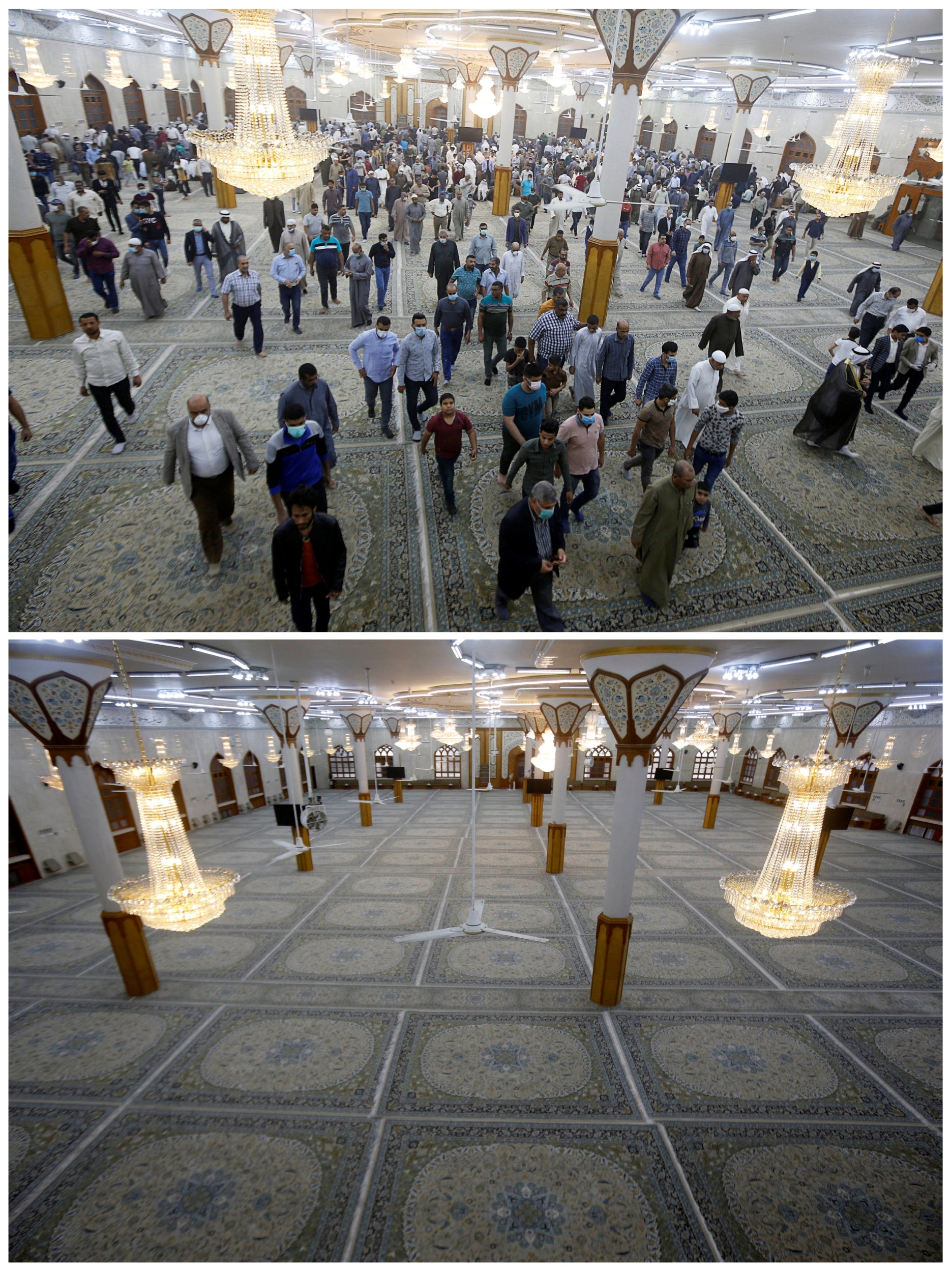 5/20

Basra Grand Mosque, Iraq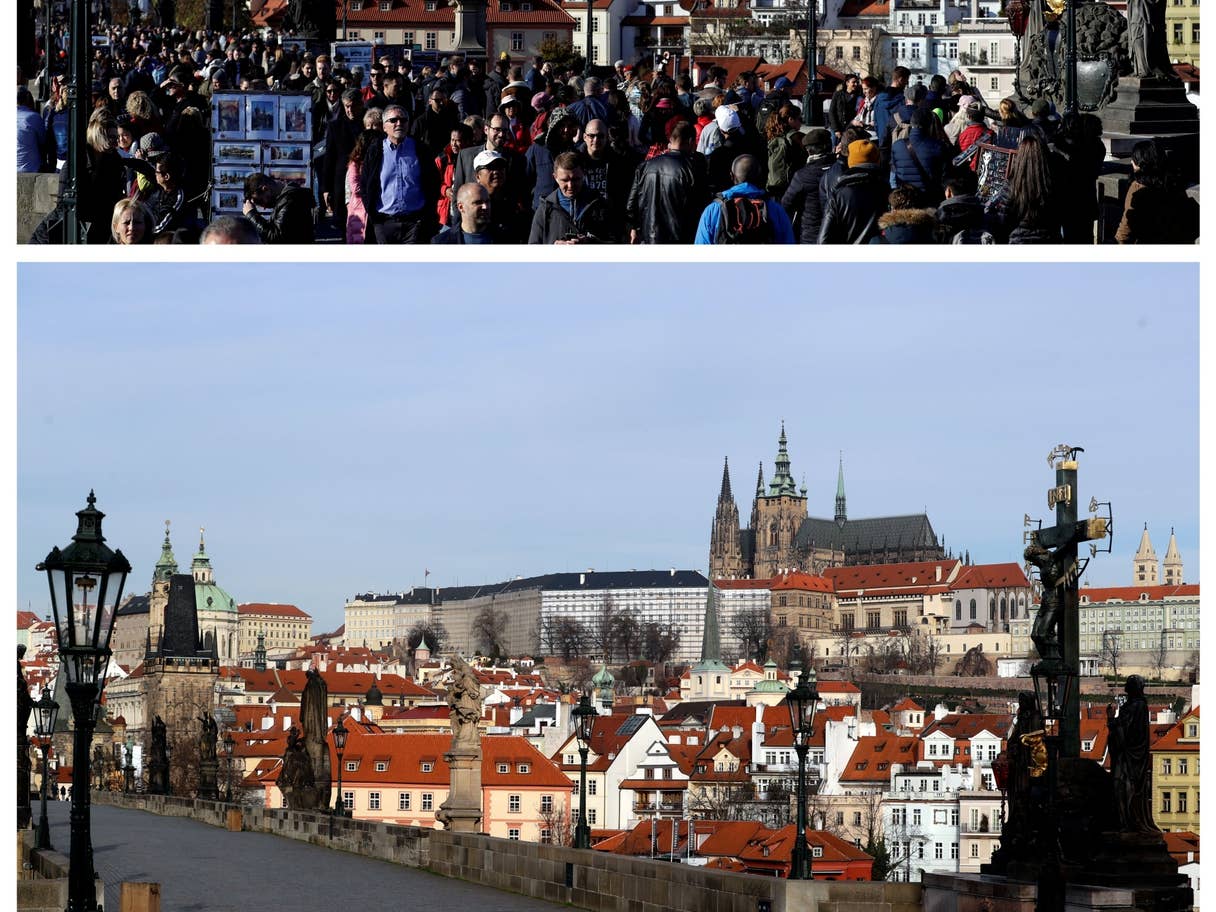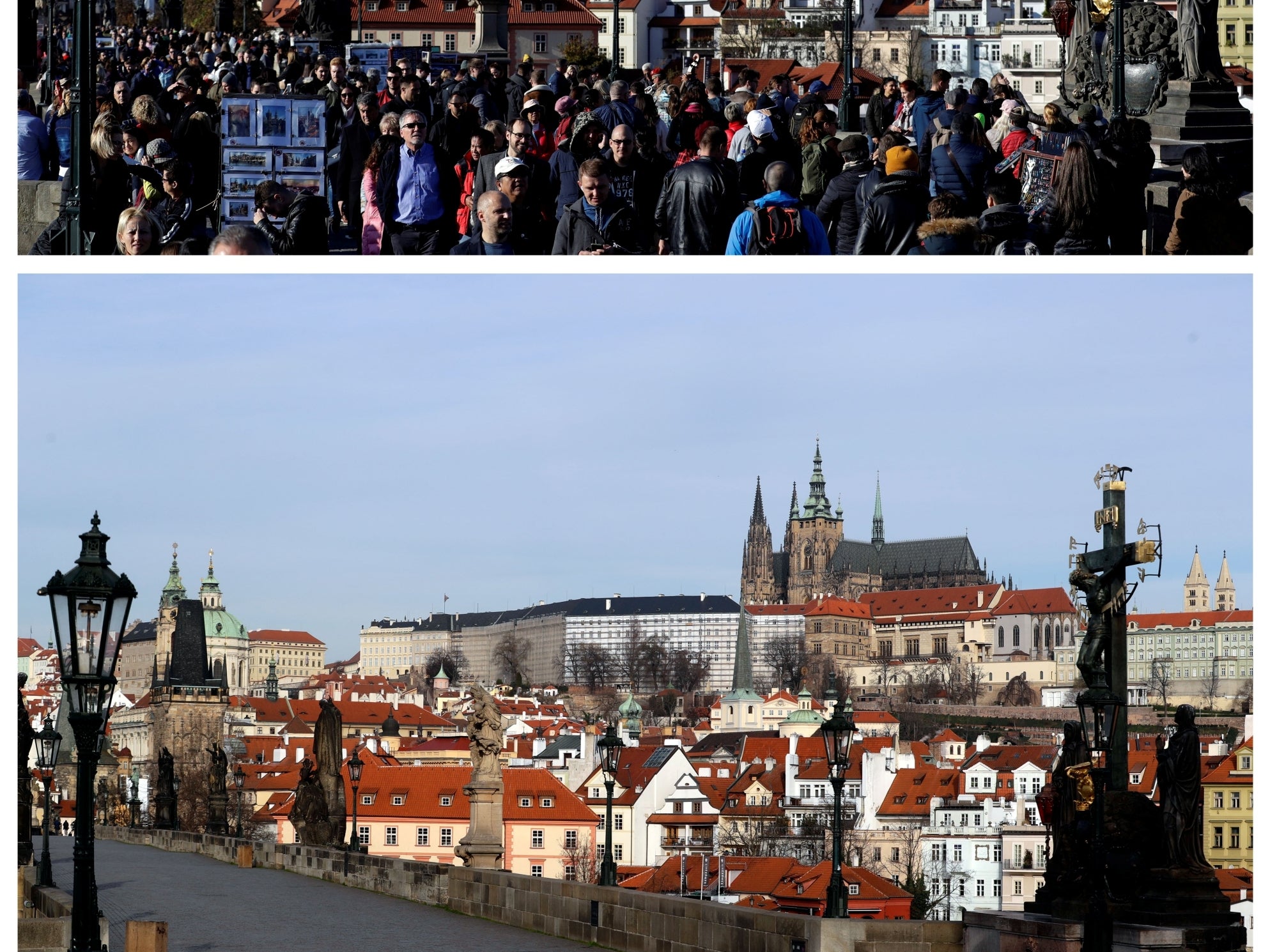 6/20

Charles Bridge, Prague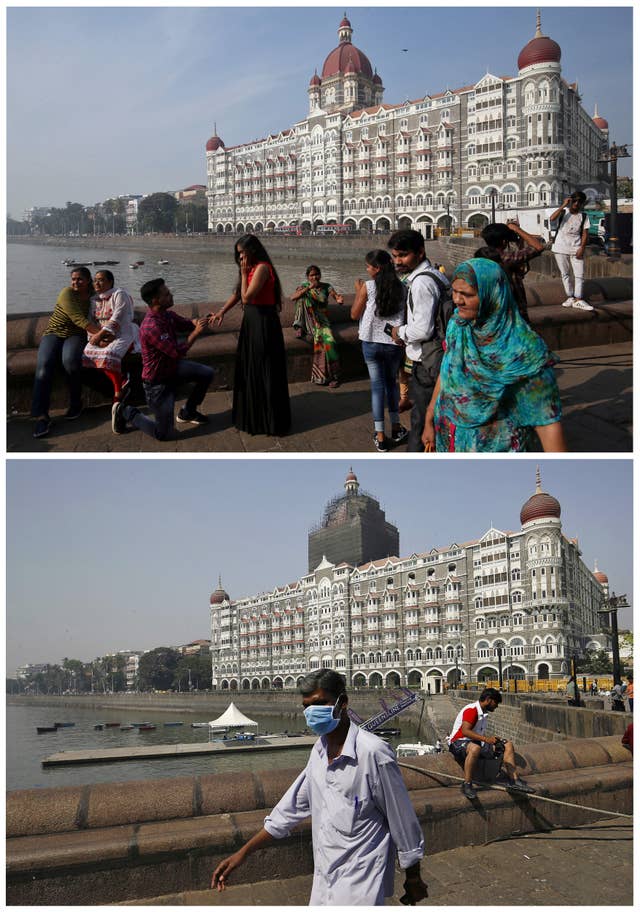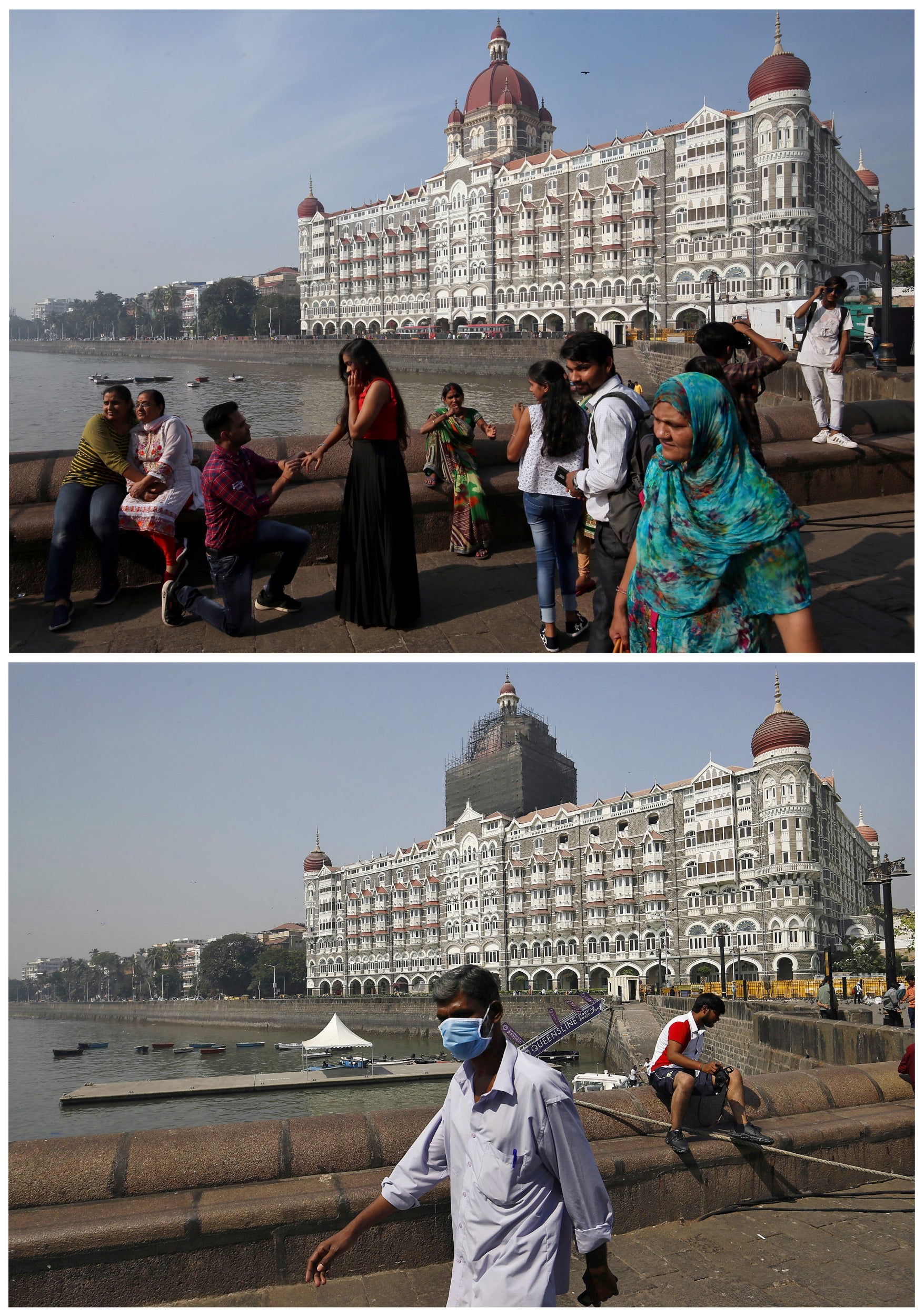 7/20

Taj Mahal hotel, India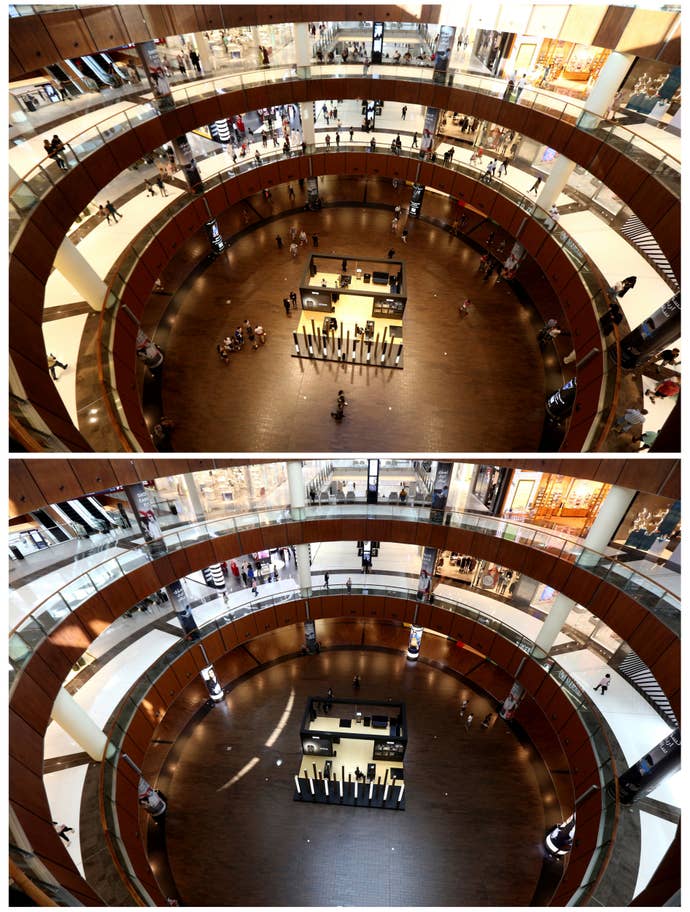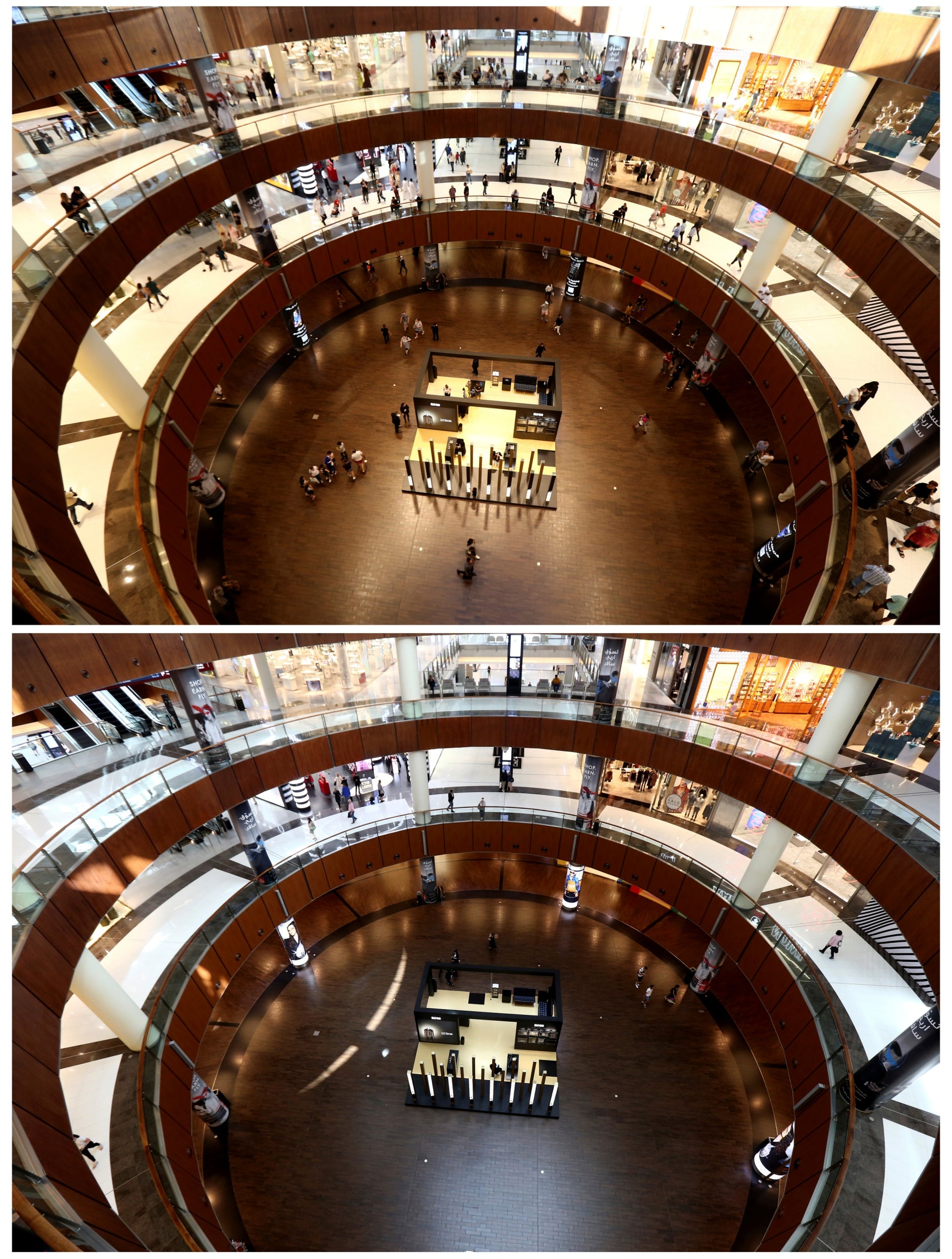 8/20

Dubai Mall, UAE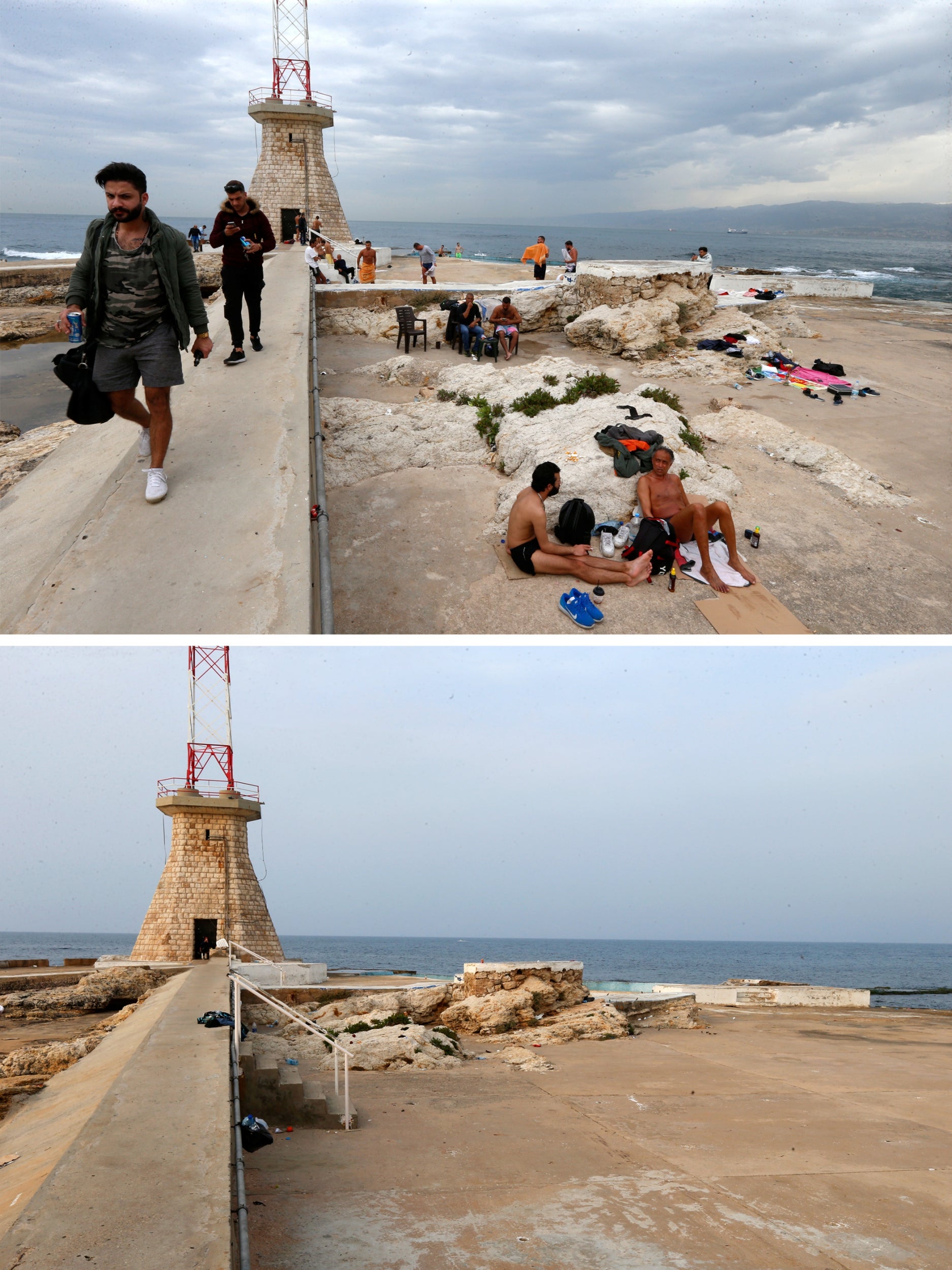 9/20

Beirut March, Lebanon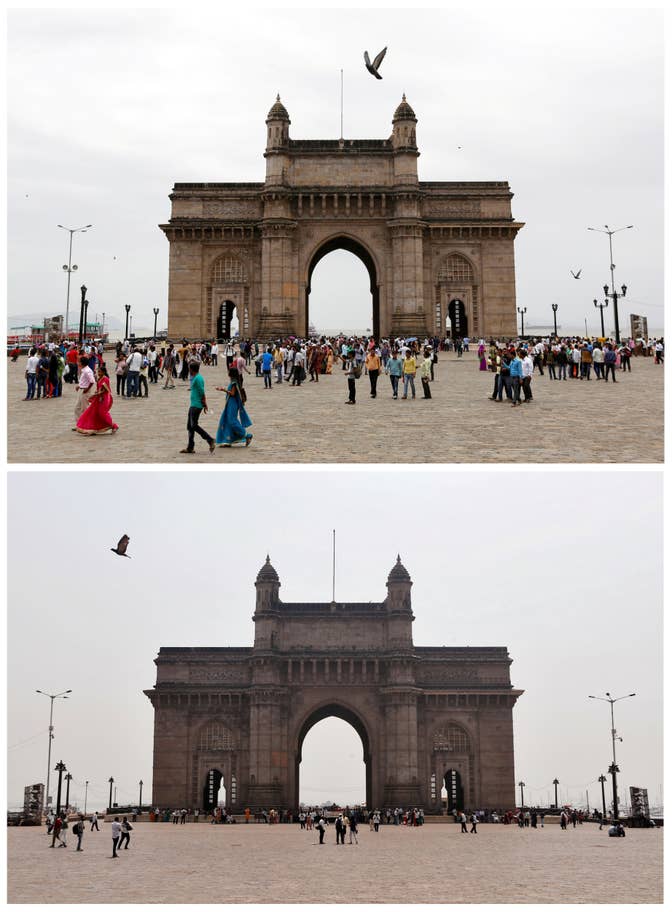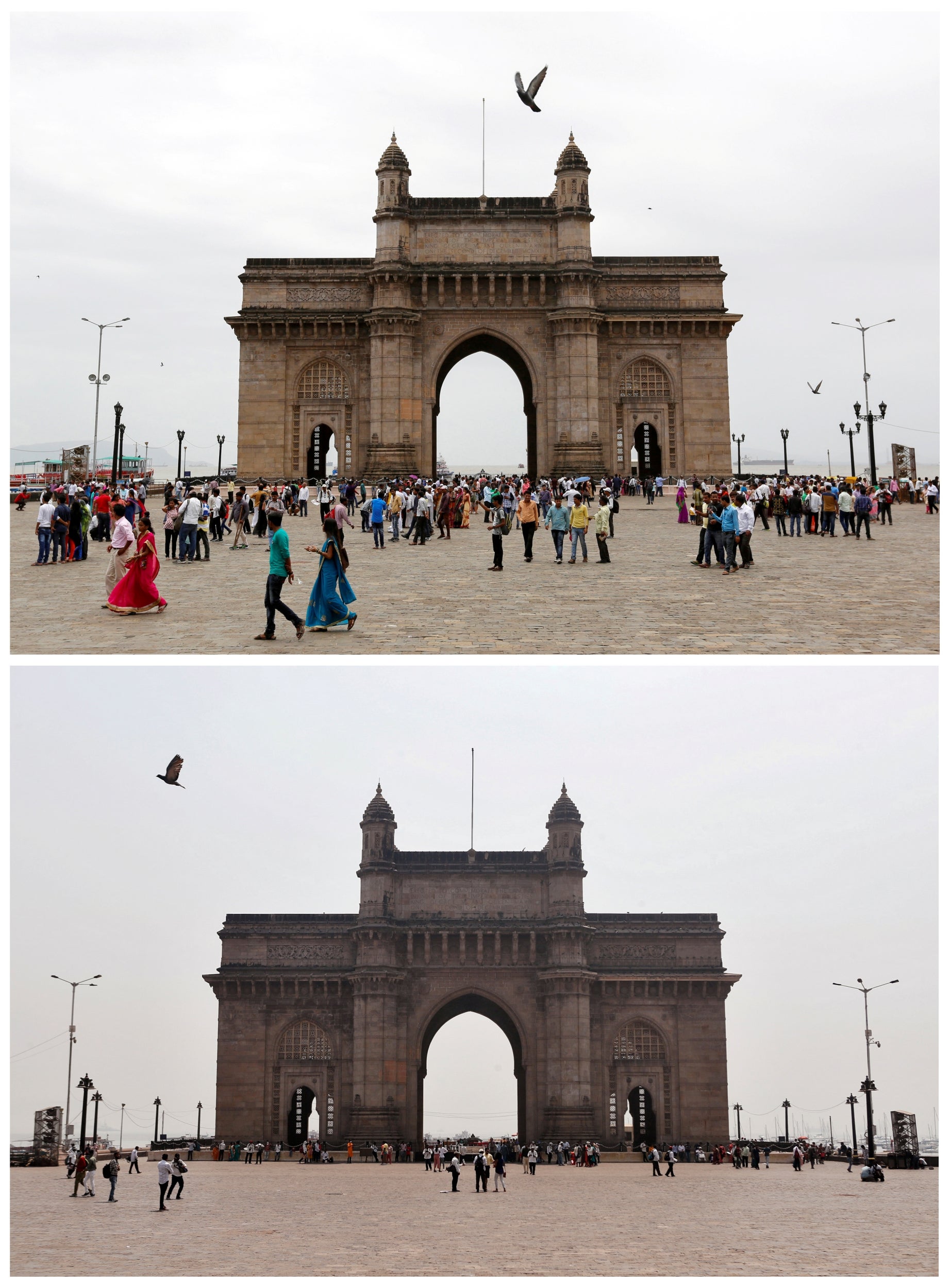 10/20

Gateway of India, Mumbai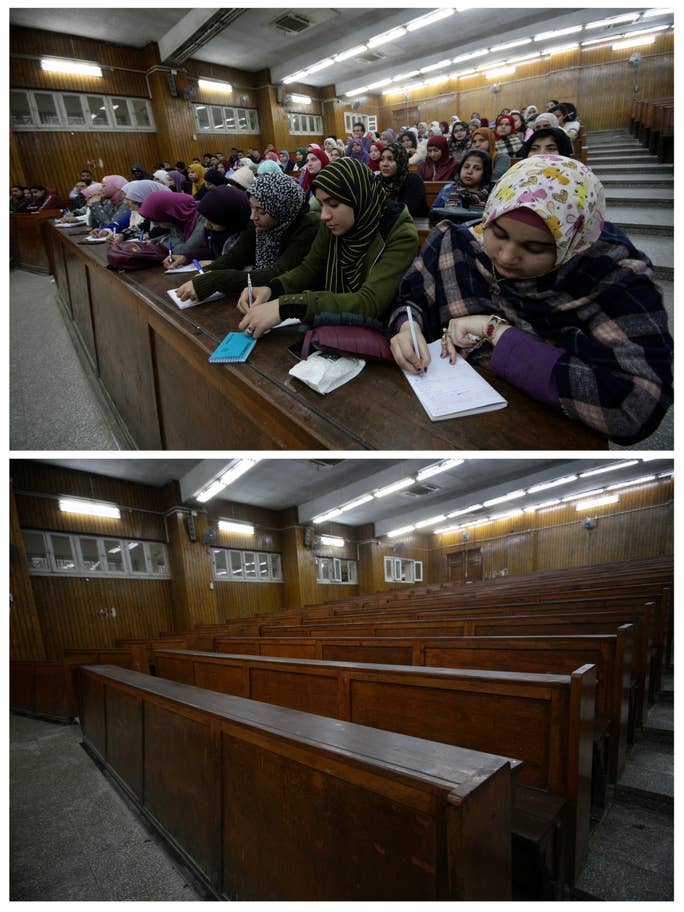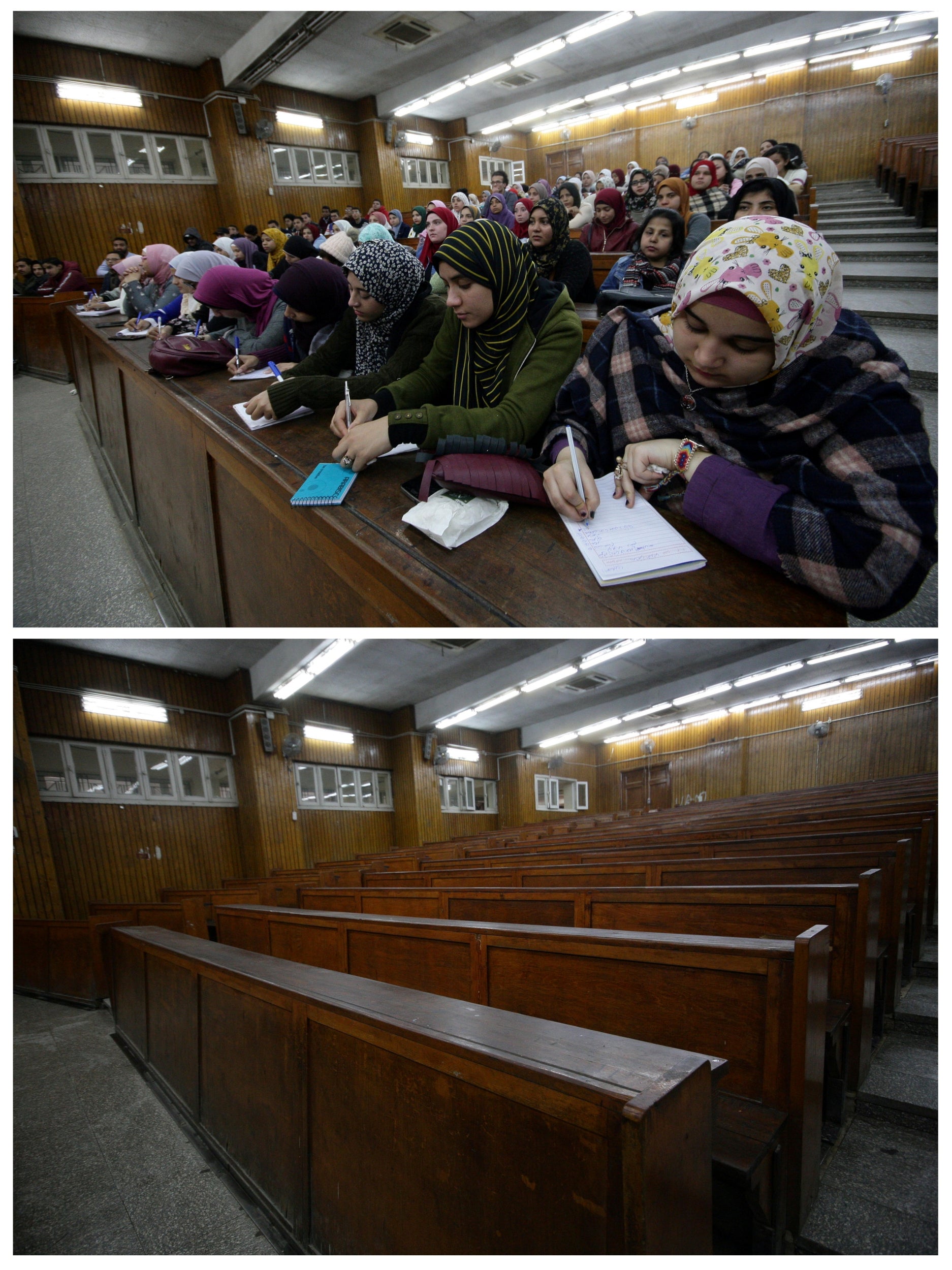 11/20

Cairo University, Egypt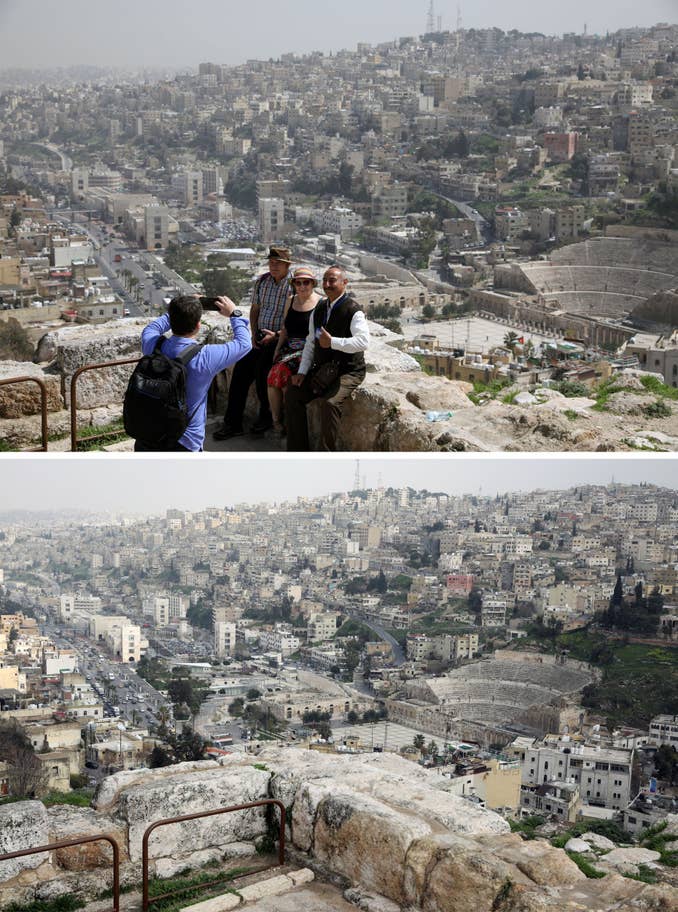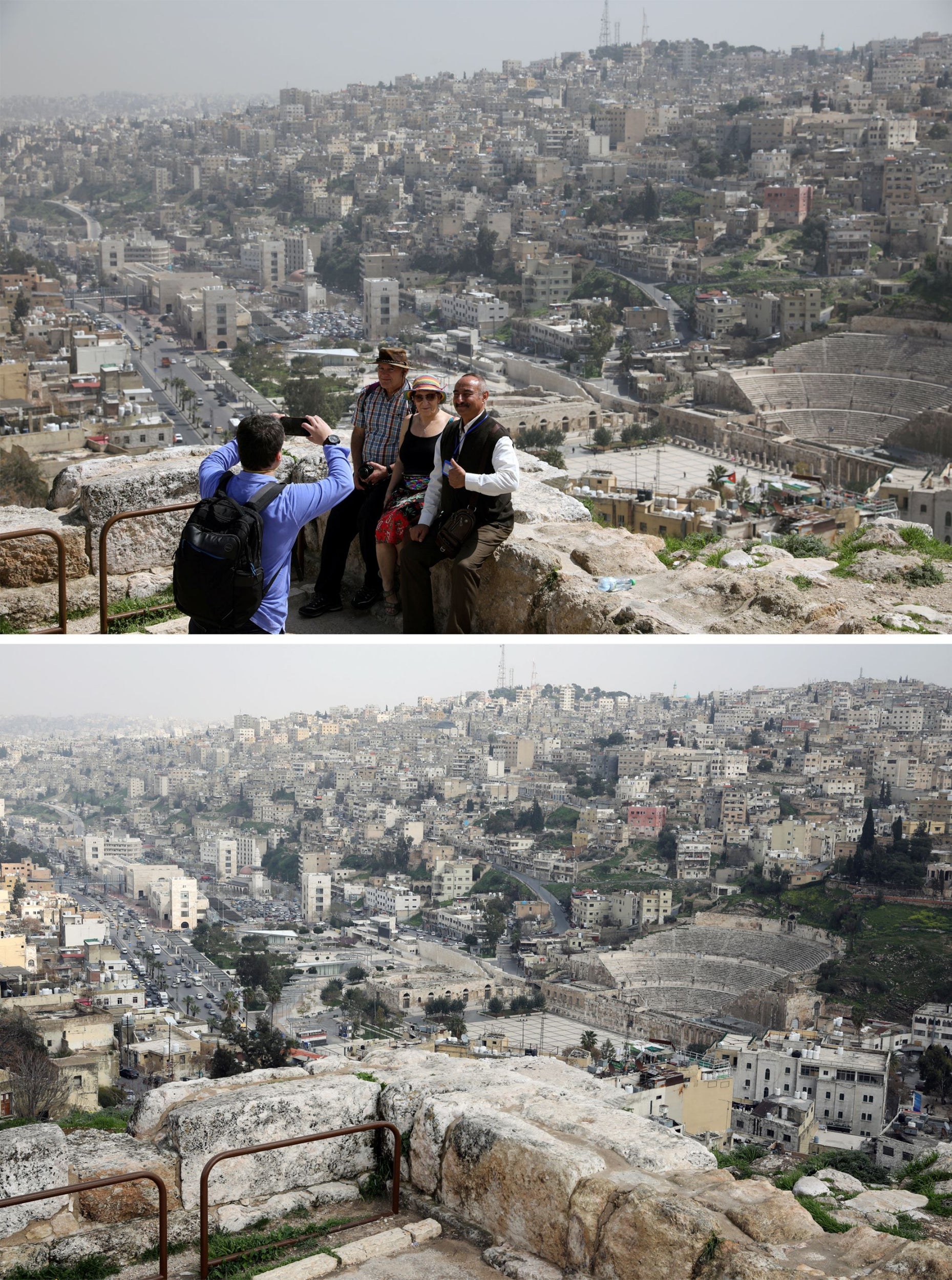 12/20

Amman Citadel, Jordan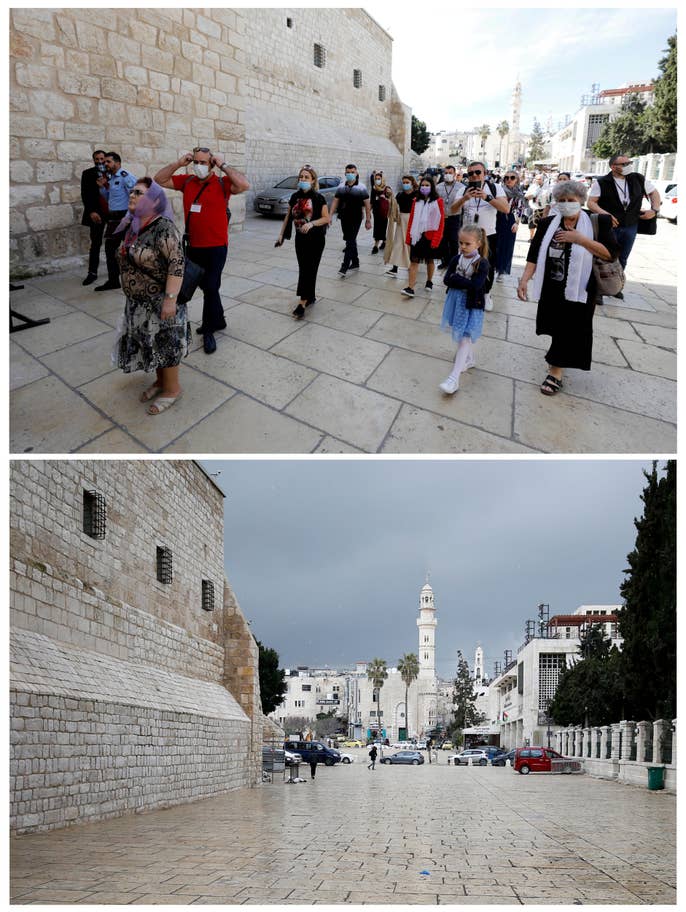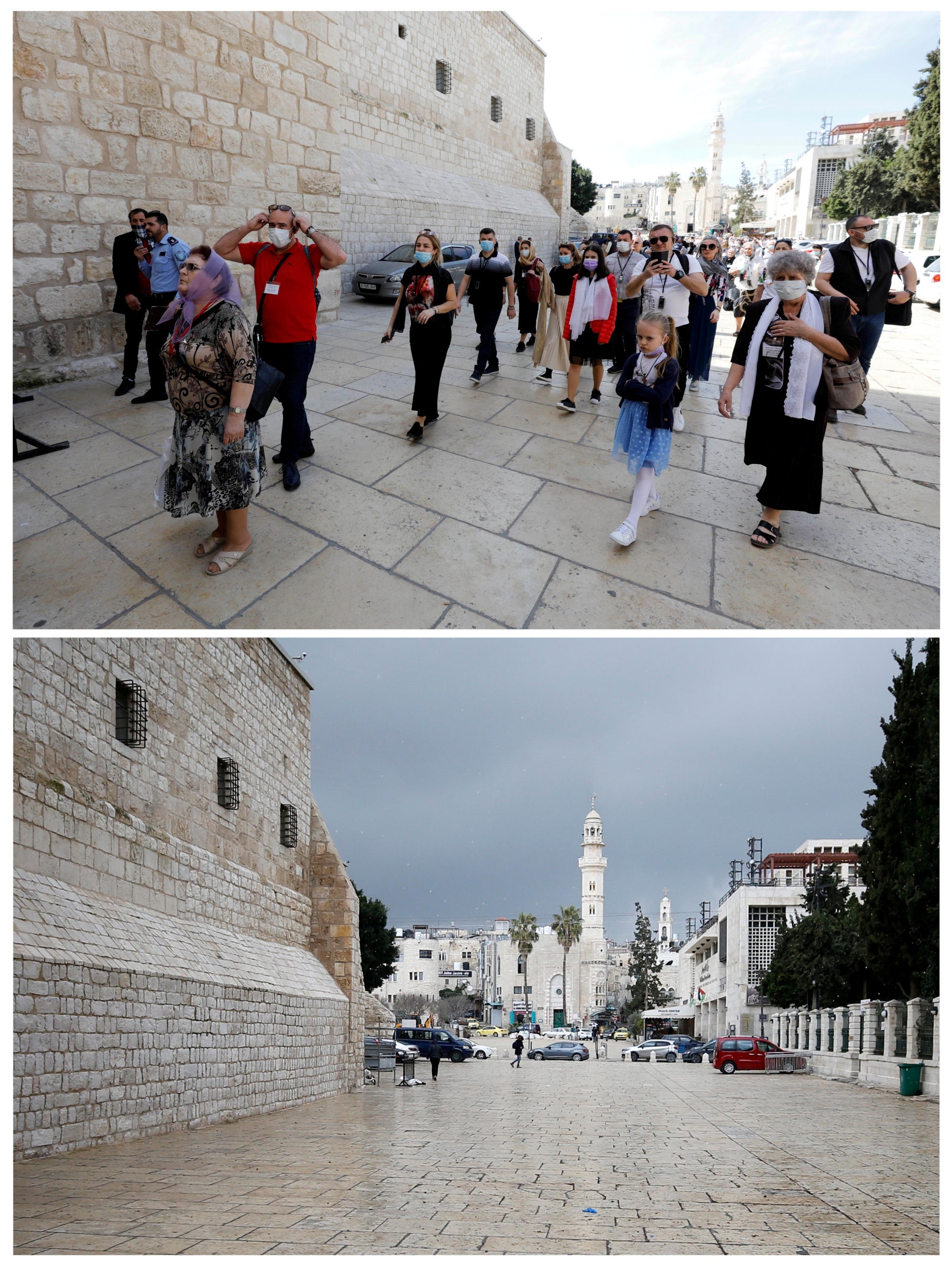 13/20

Church of the Nativity, Bethlehem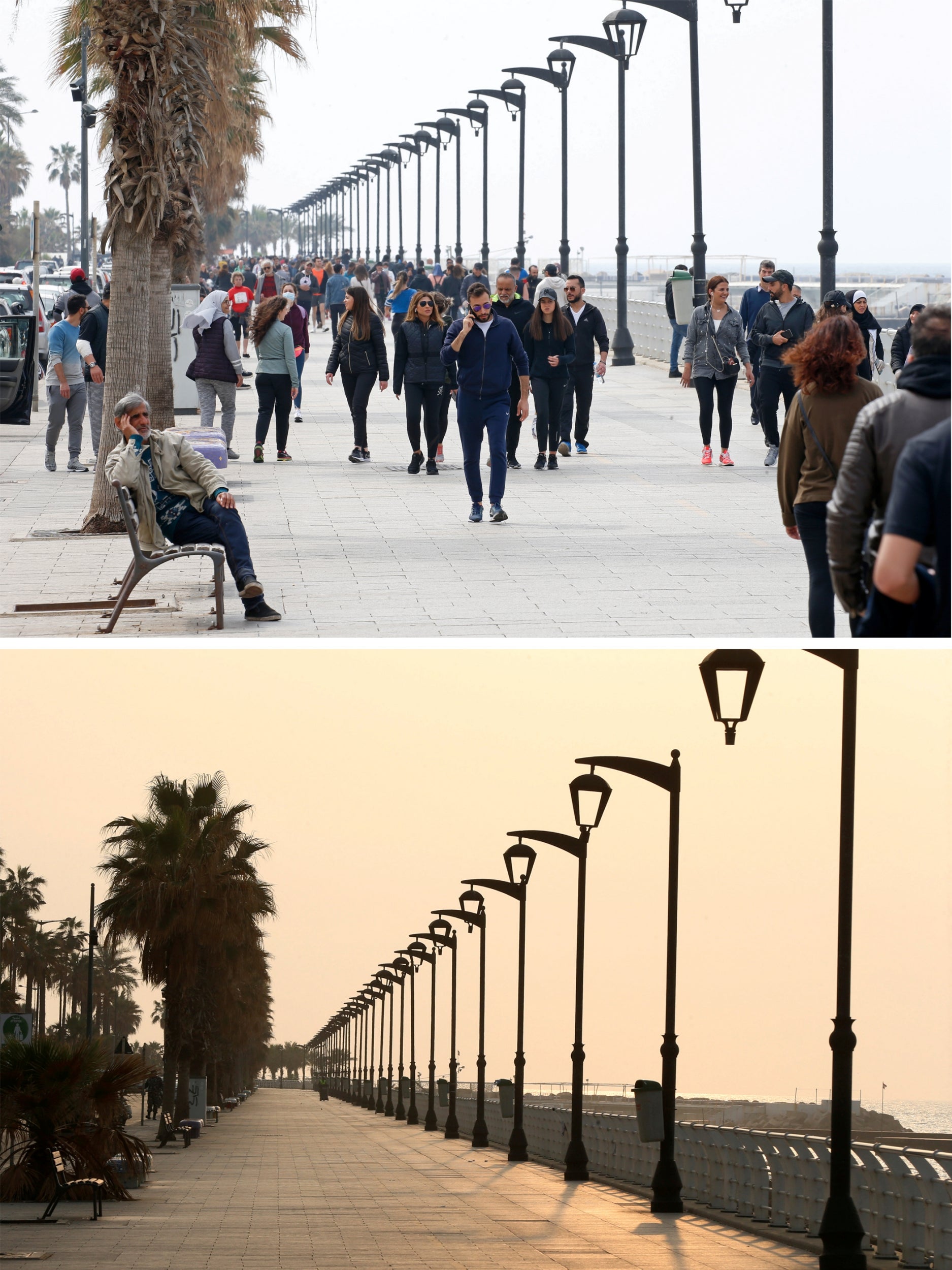 14/20

Beirut March, Lebanon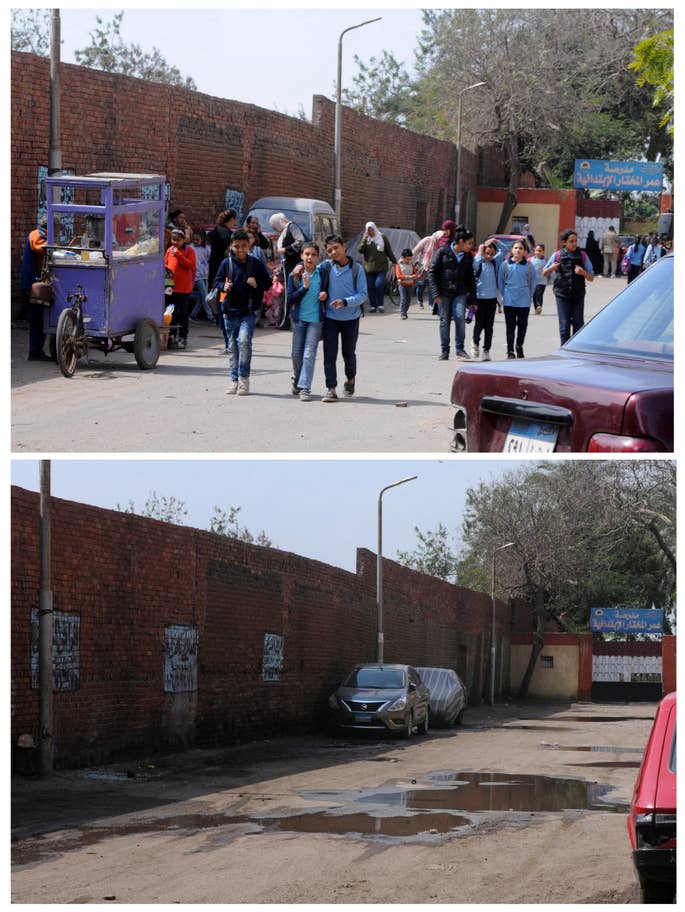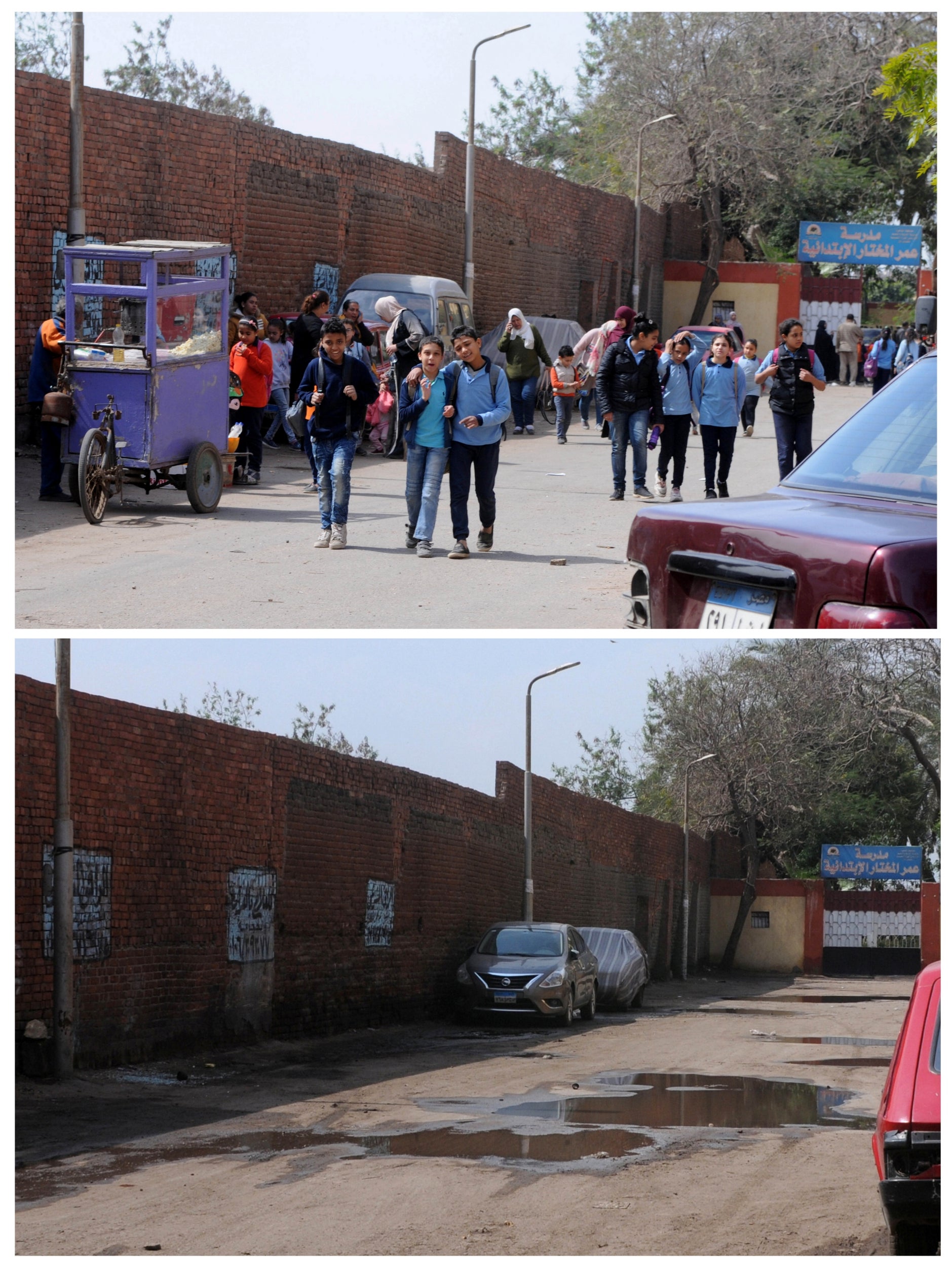 15/20

Cairo, Egypt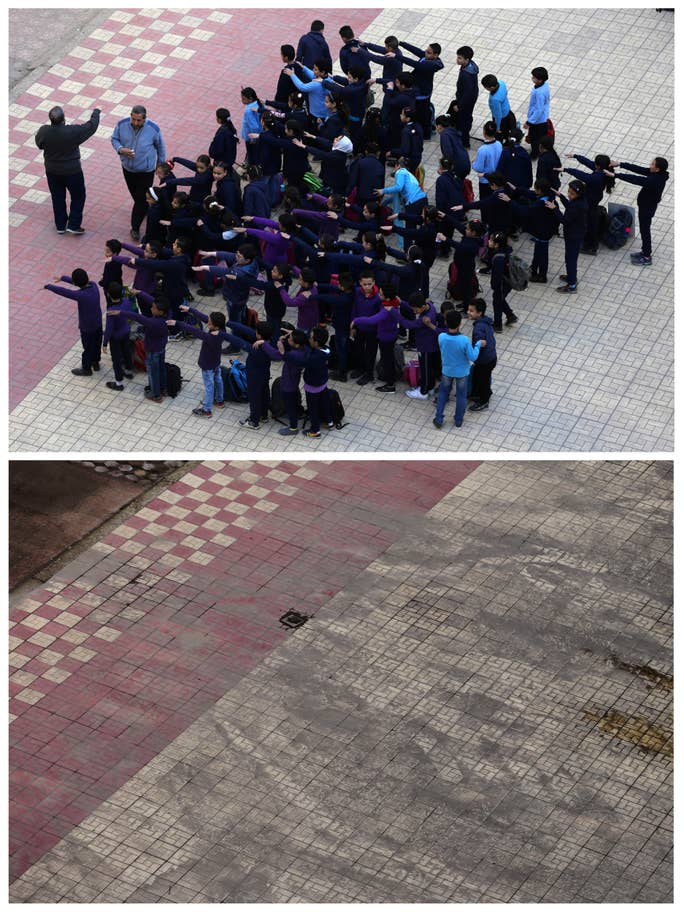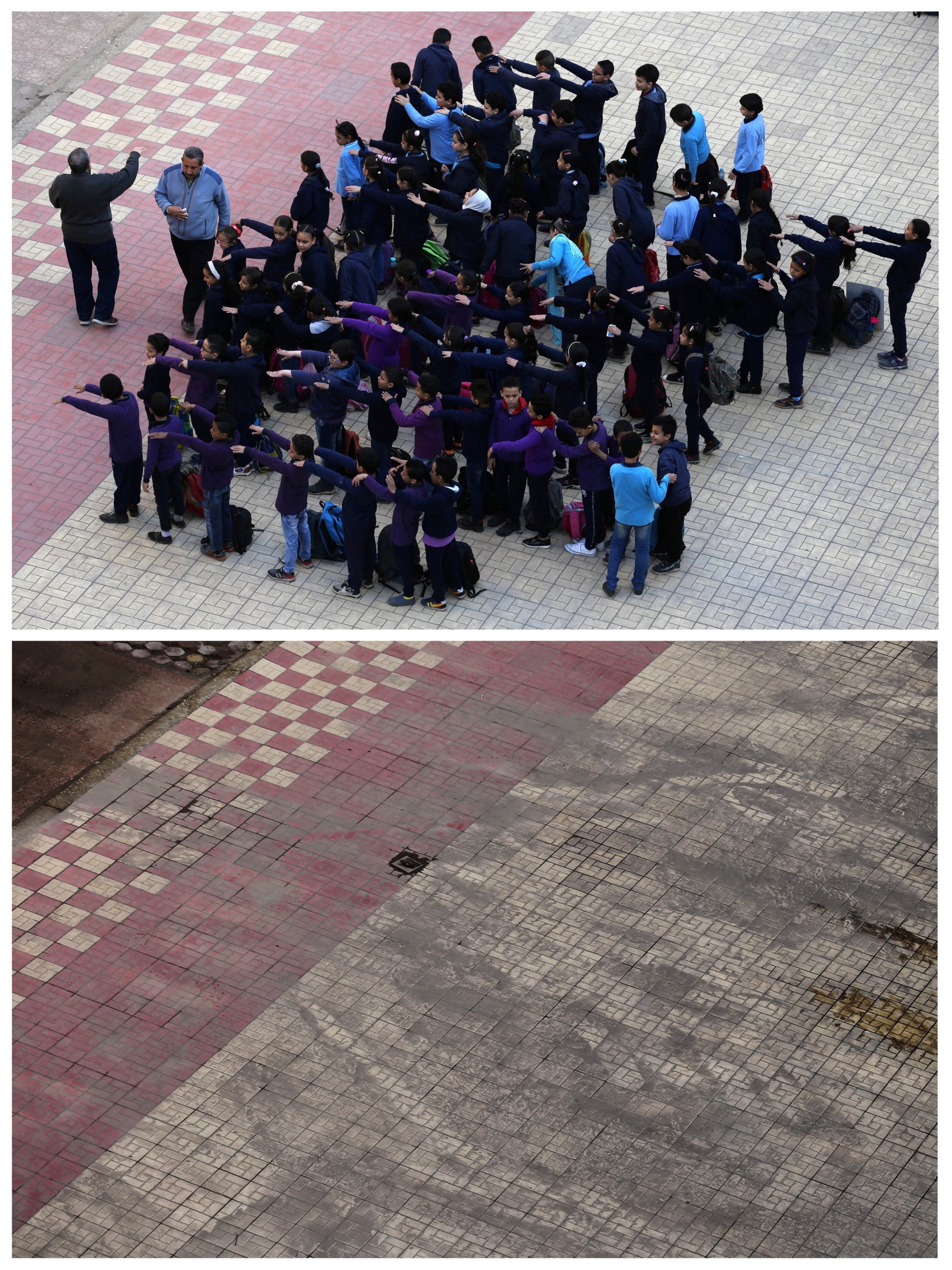 16/20

Cairo University, Egypt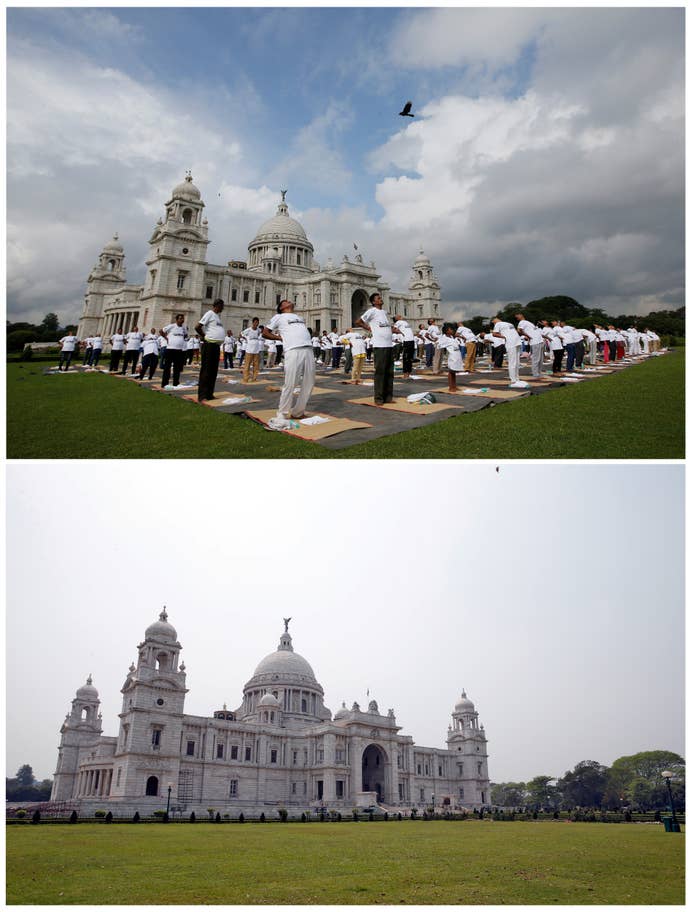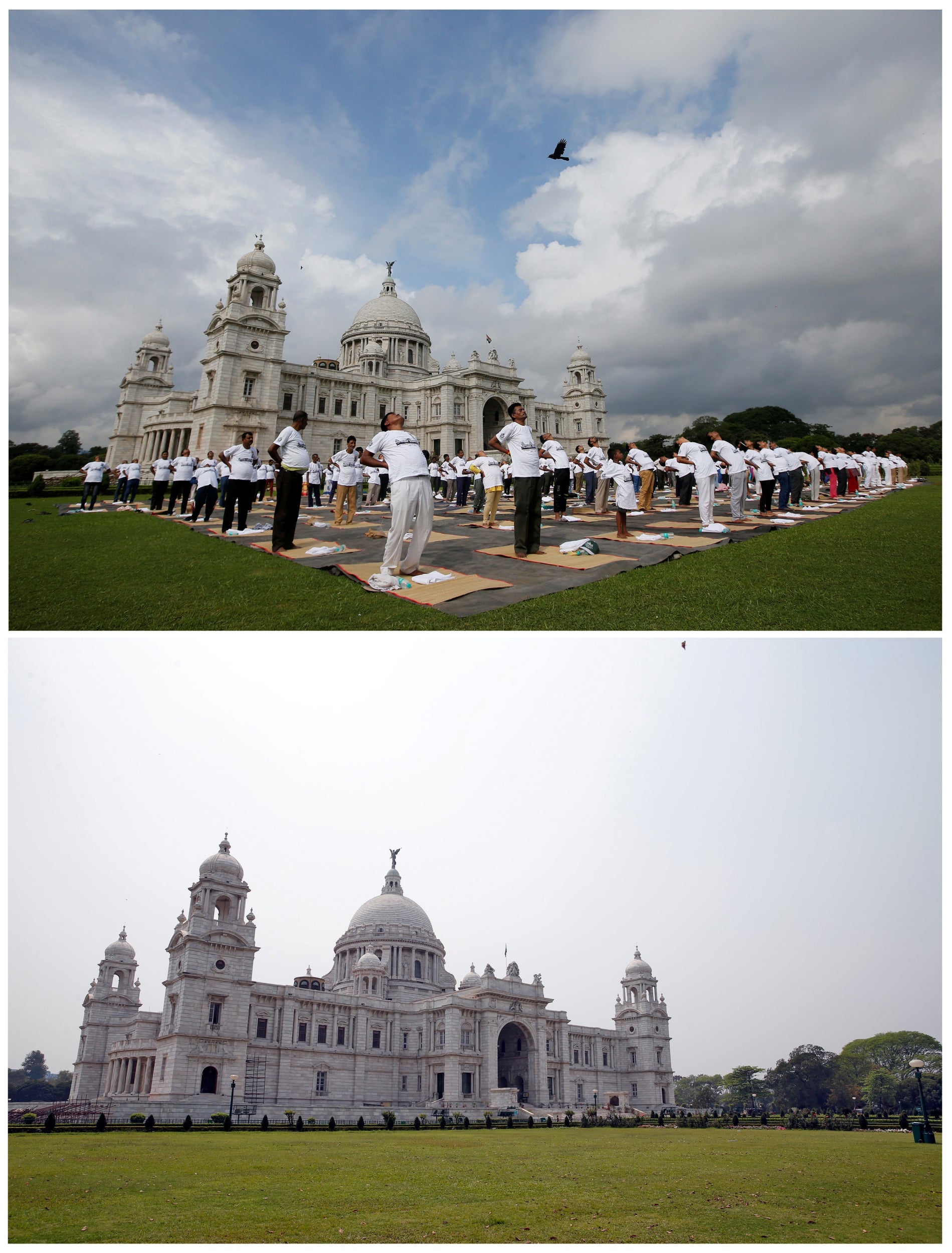 17/20

Victoria Memorial, India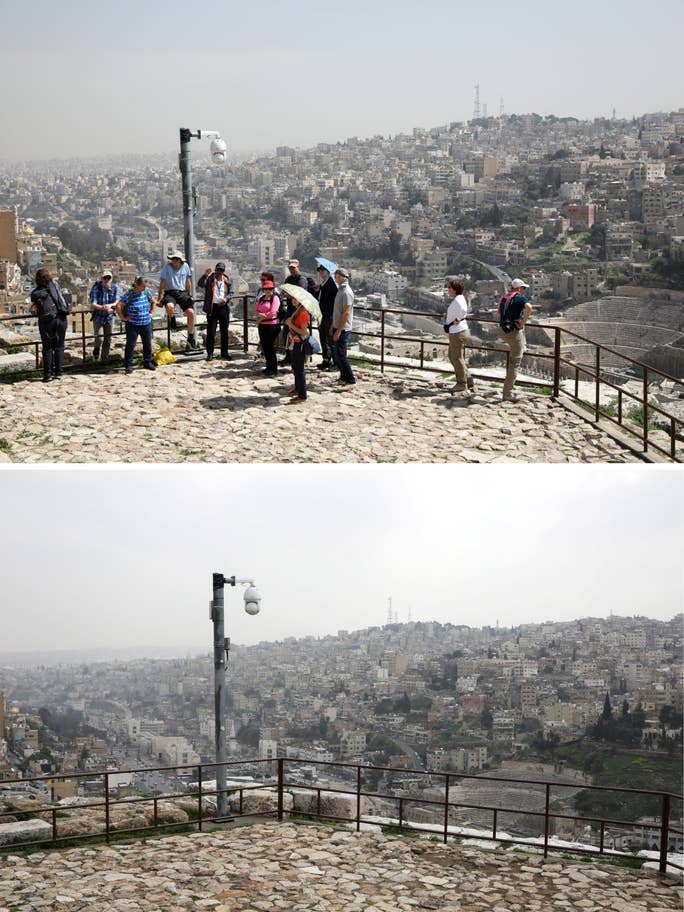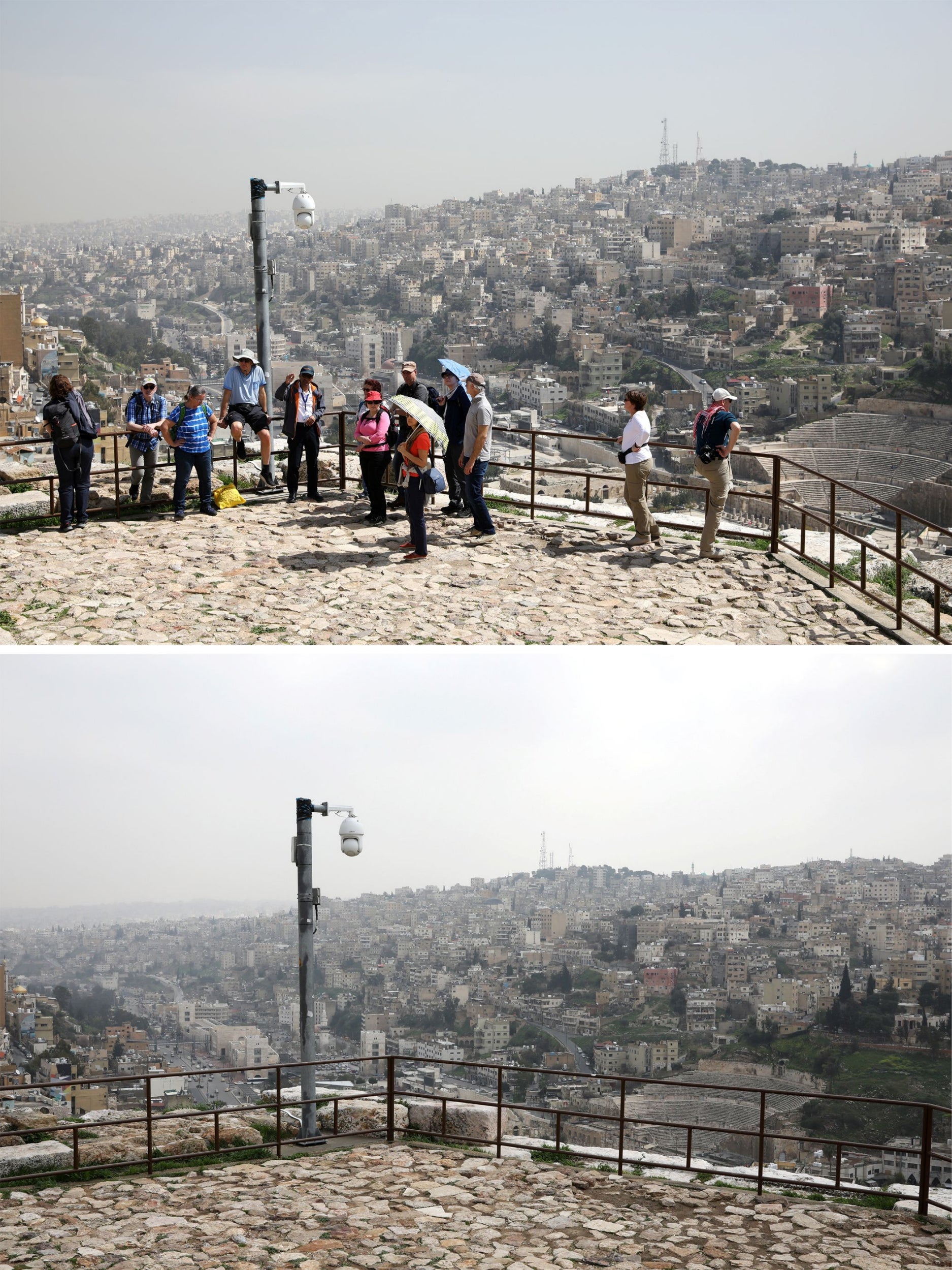 18/20

Amman Citadel, Jordan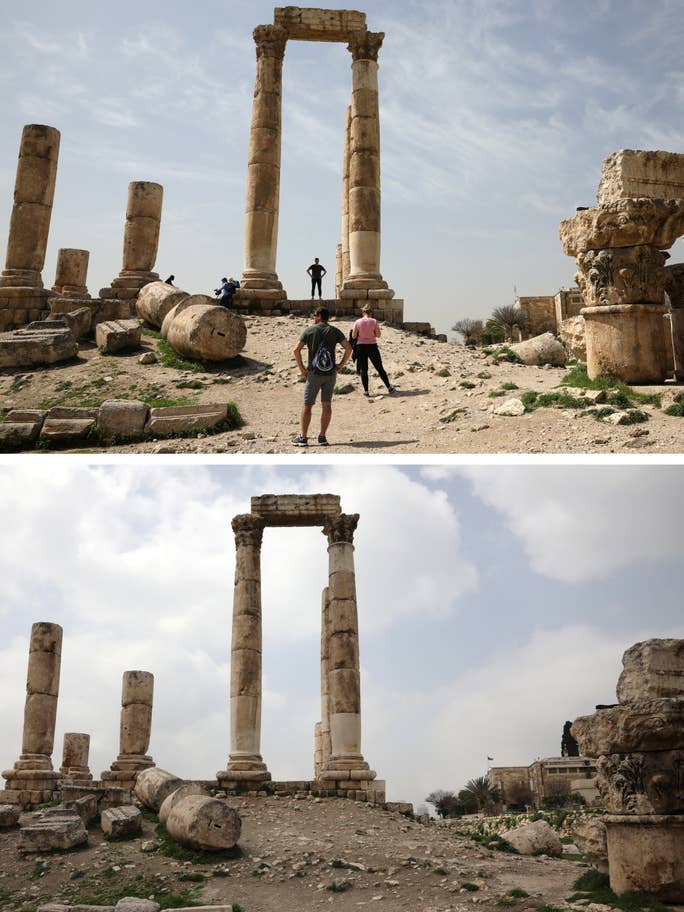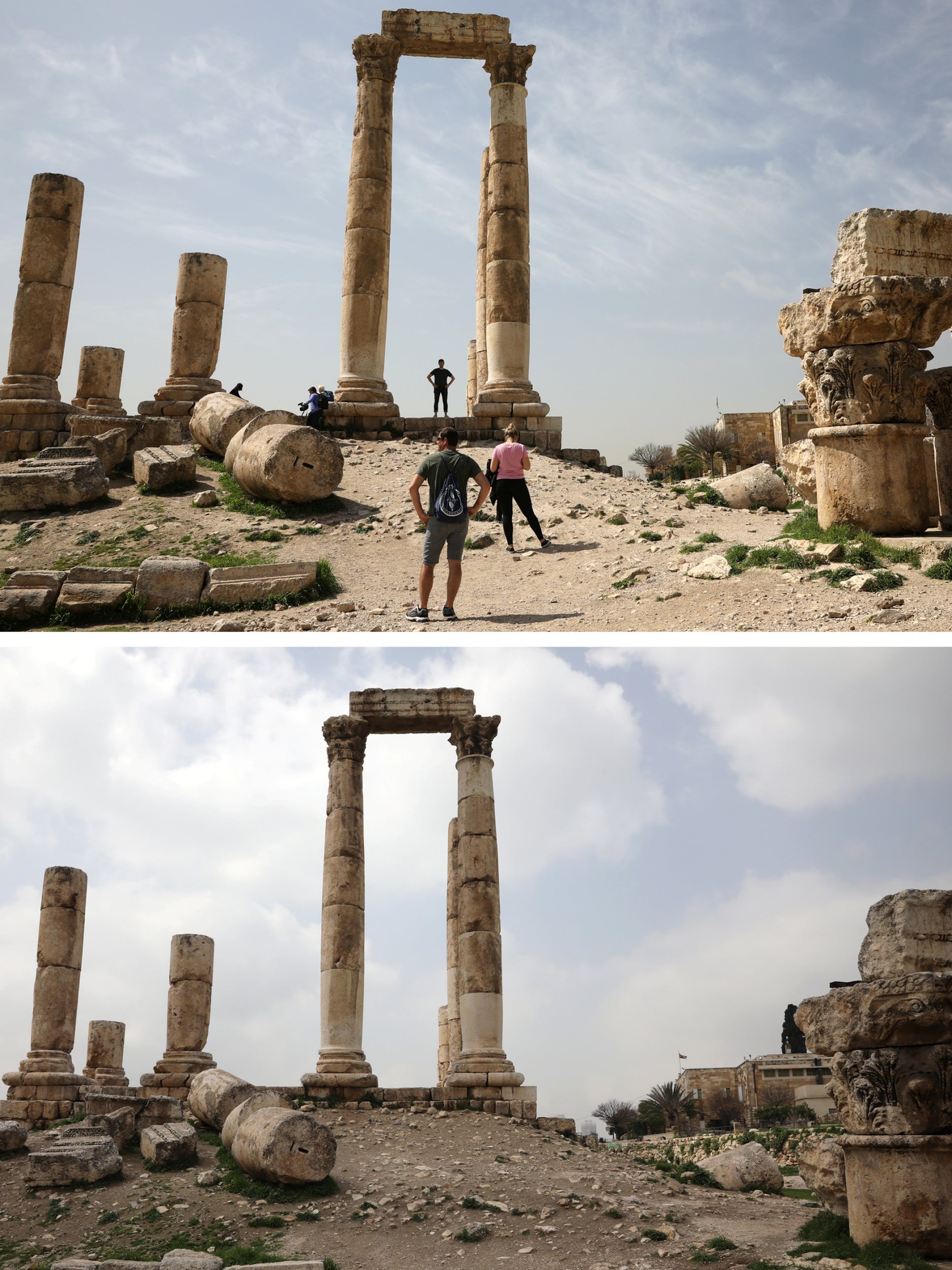 19/20

Amman Citadel, Jordan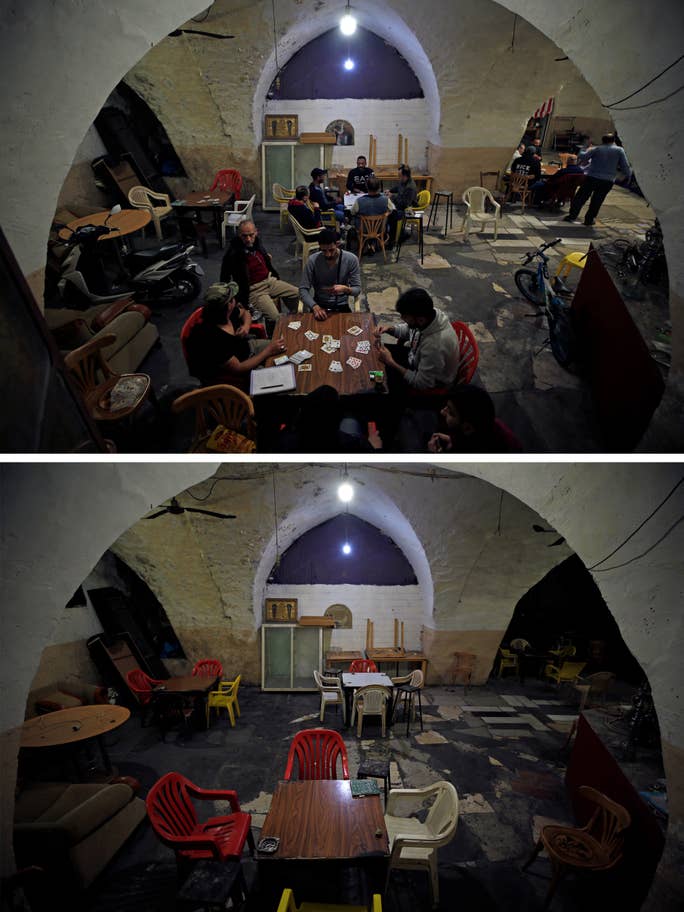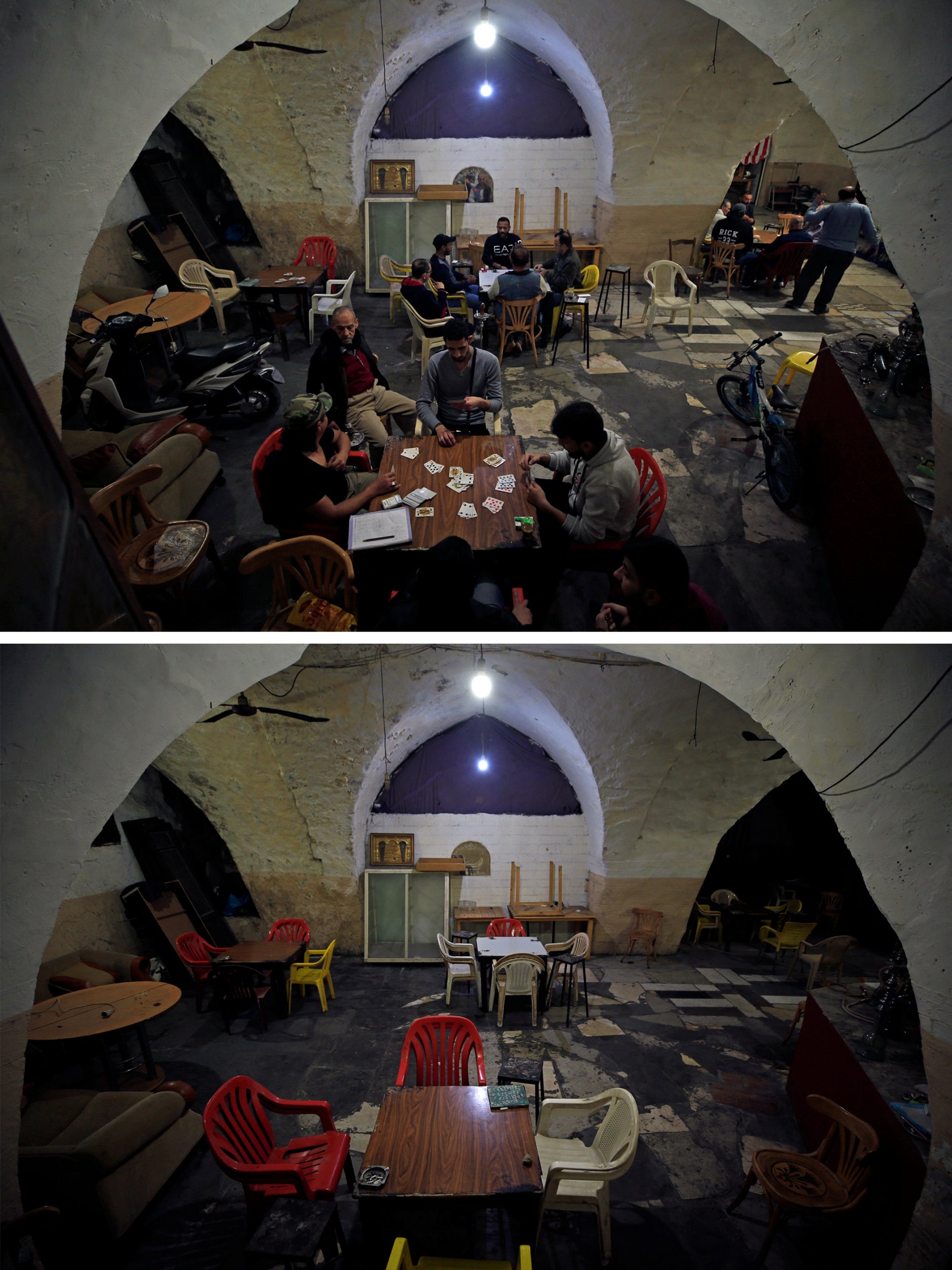 20/20

Sidon, Lebanon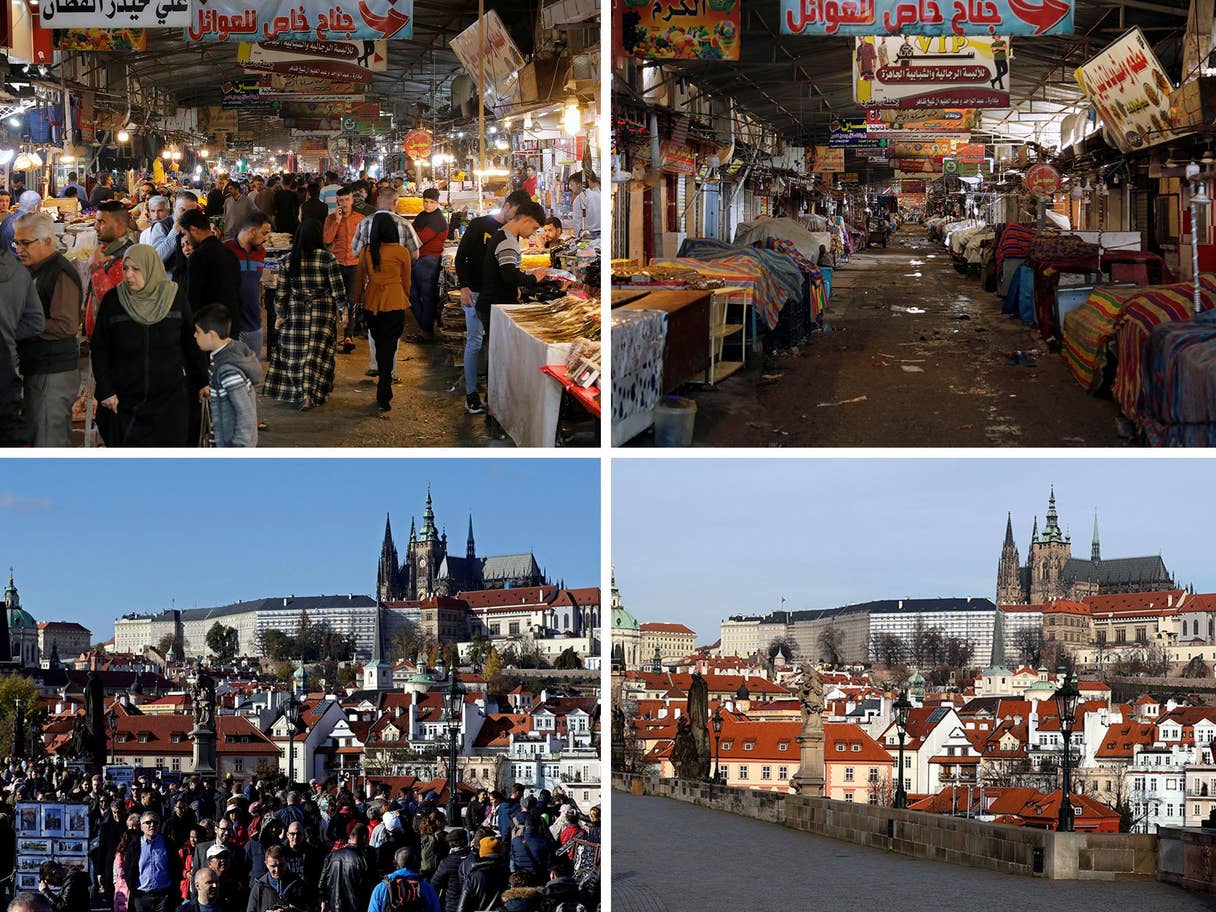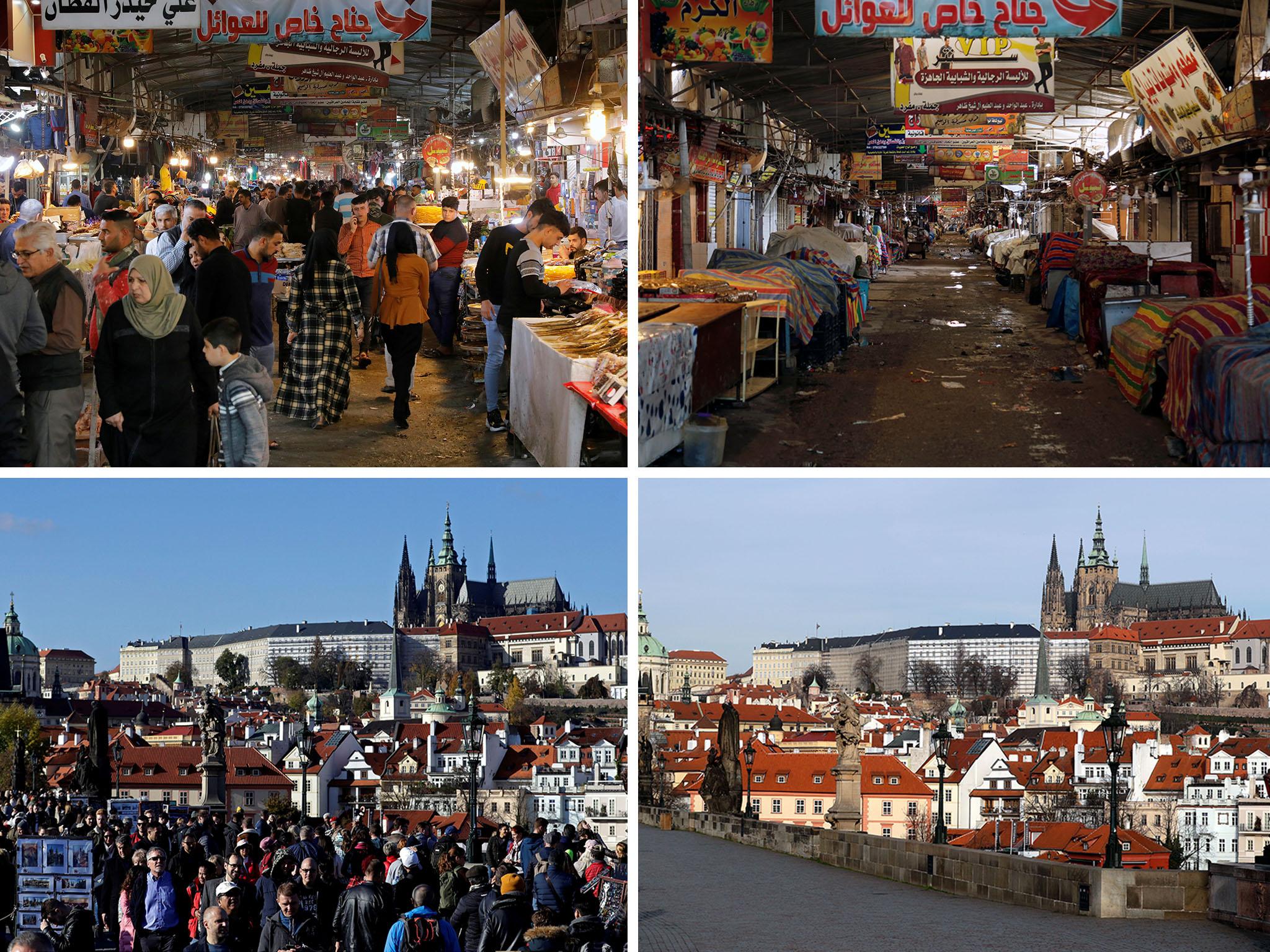 1/20
Top: Nabi Younes market, Mosul
Bottom: Charles Bridge, Prague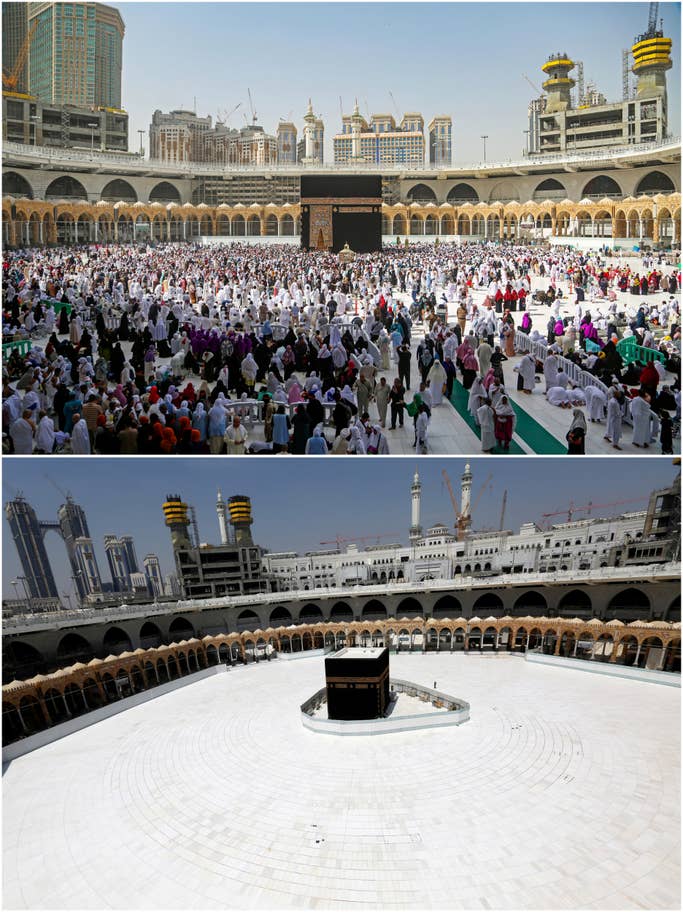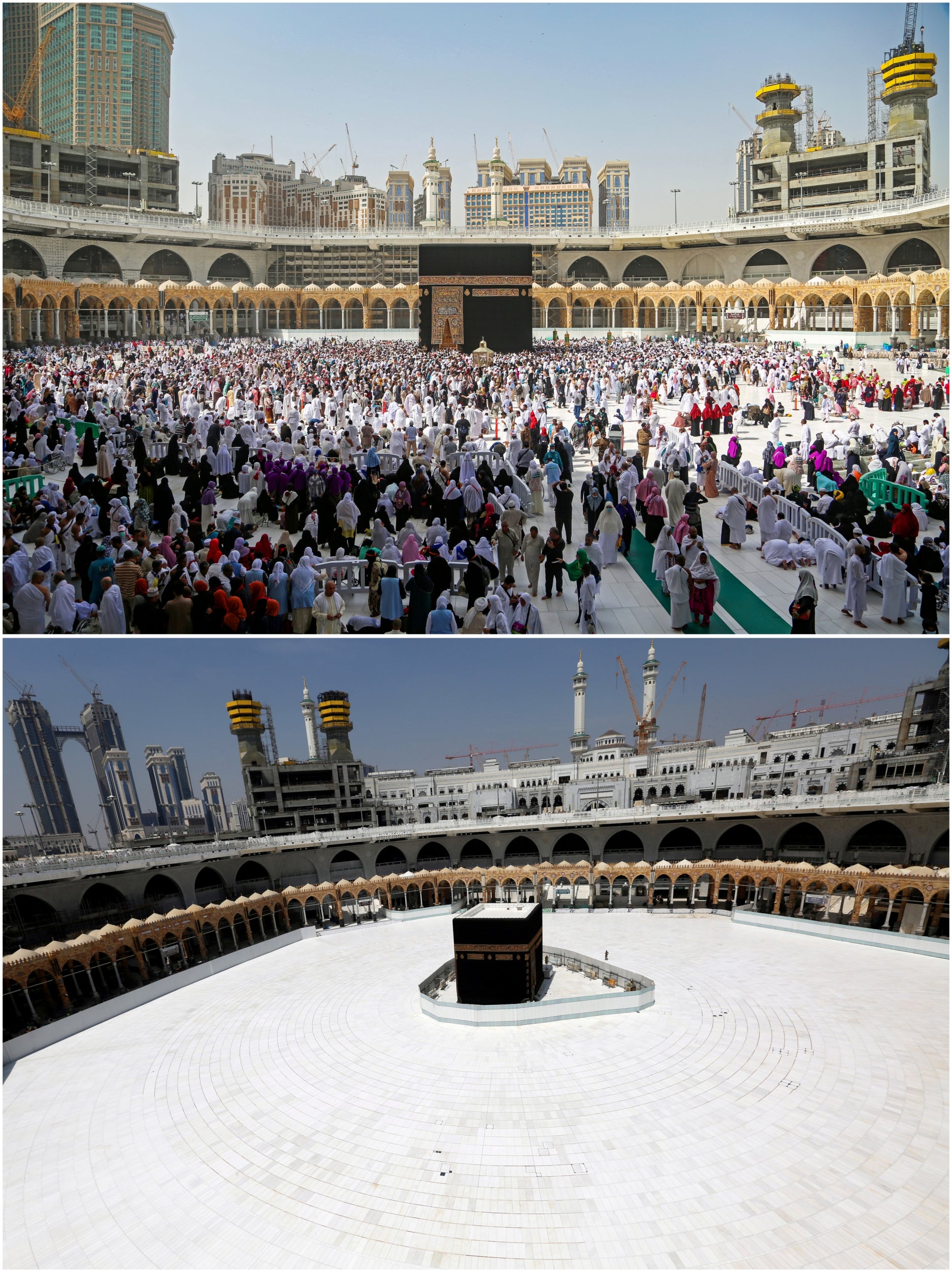 2/20

Grand Mosque, Mecca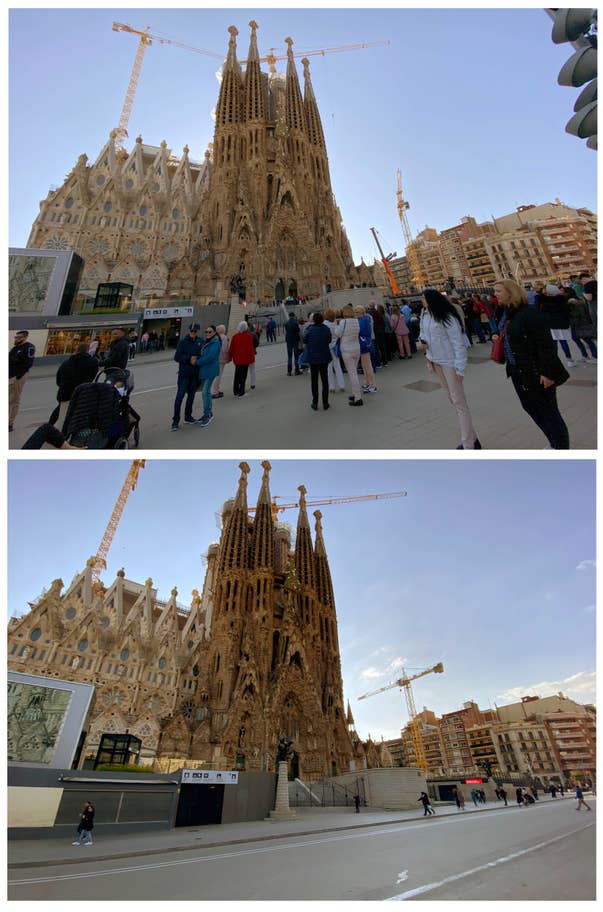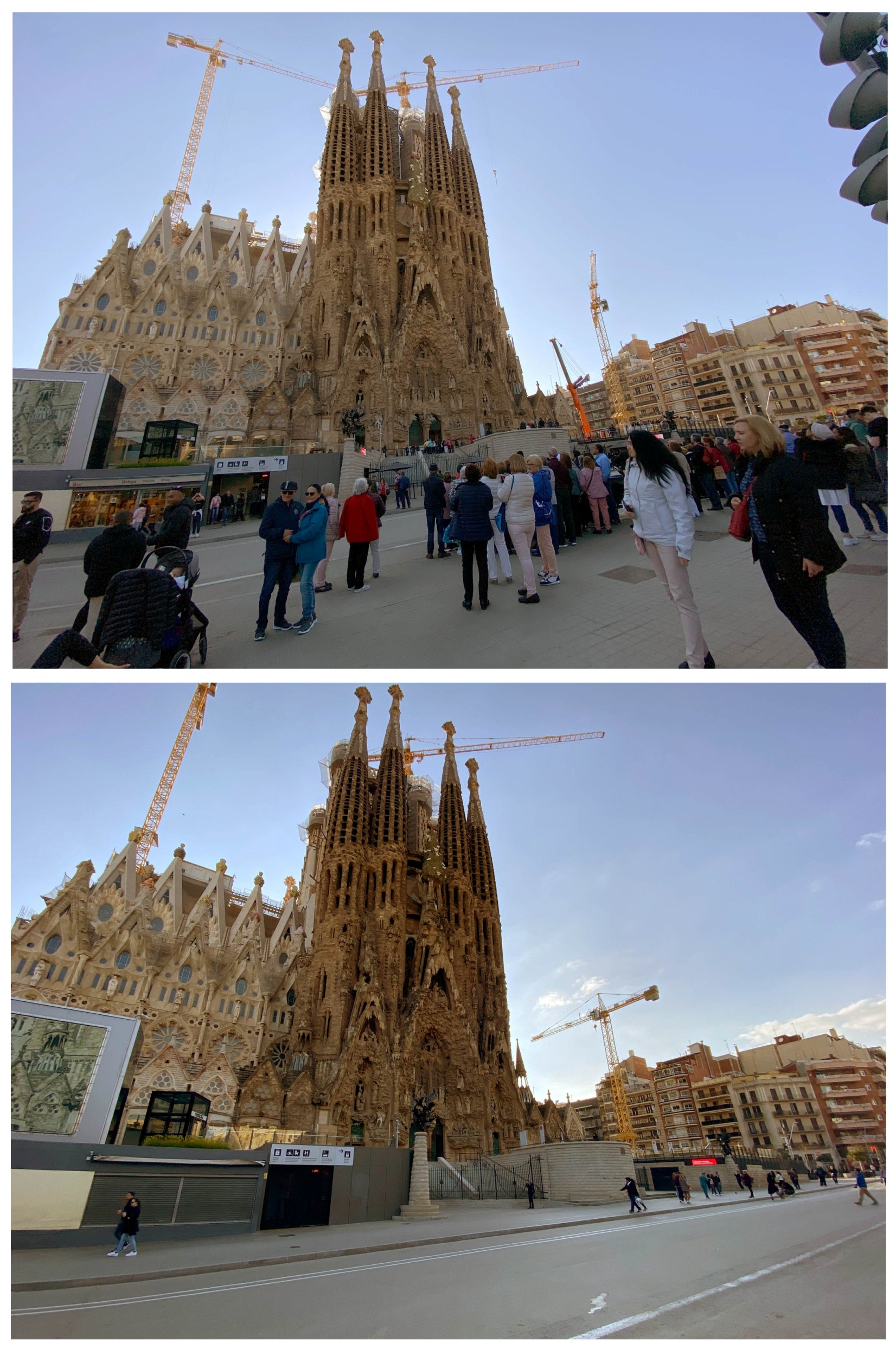 3/20

Sagrada Familia, Barcelona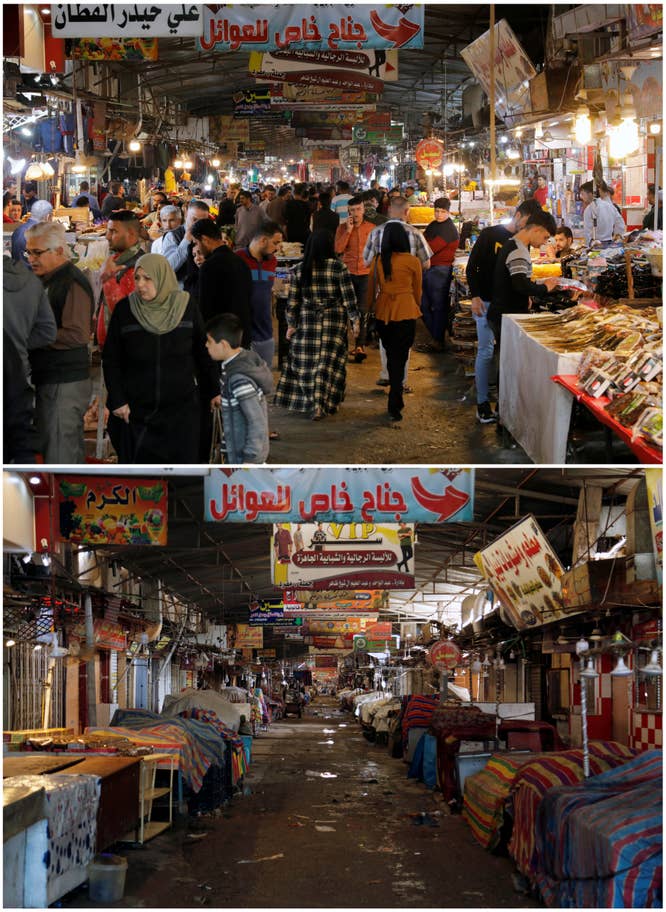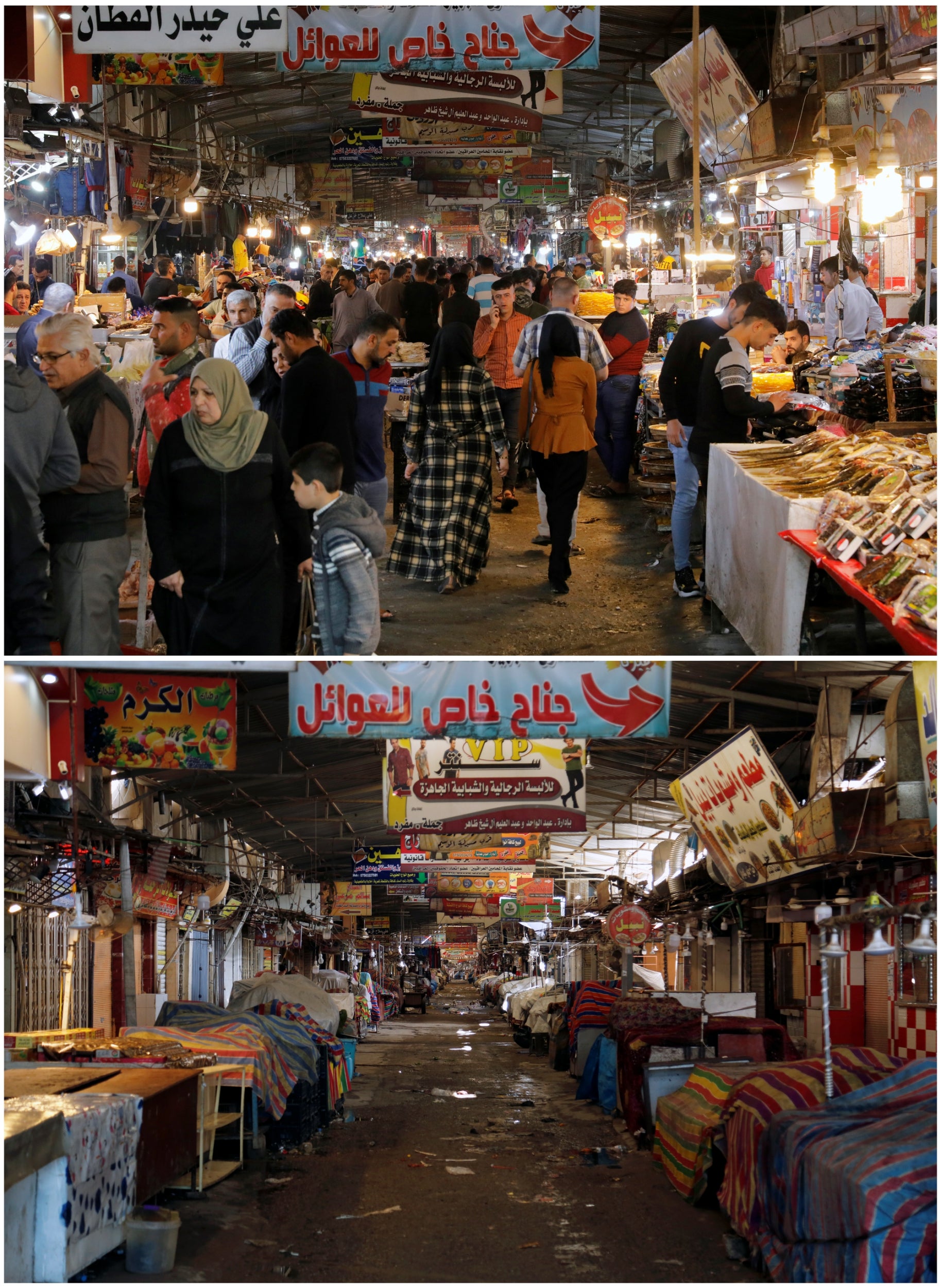 4/20

Nabi Younes market, Mosul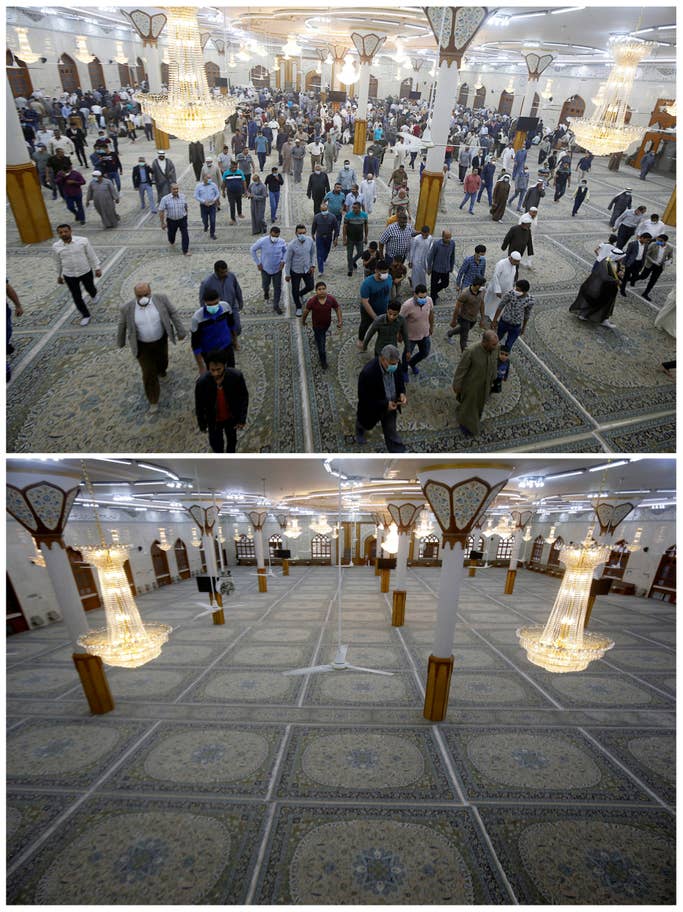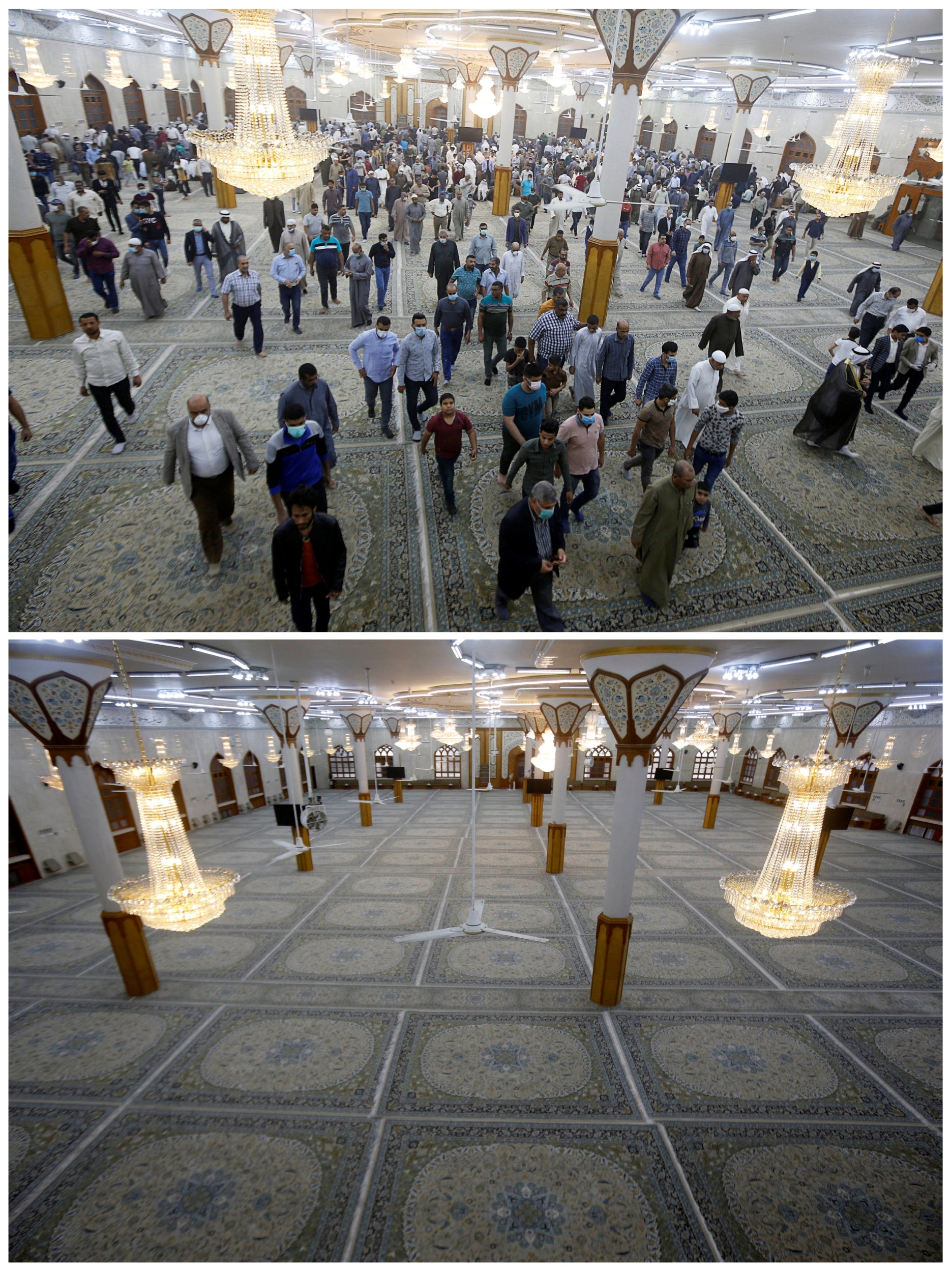 5/20

Basra Grand Mosque, Iraq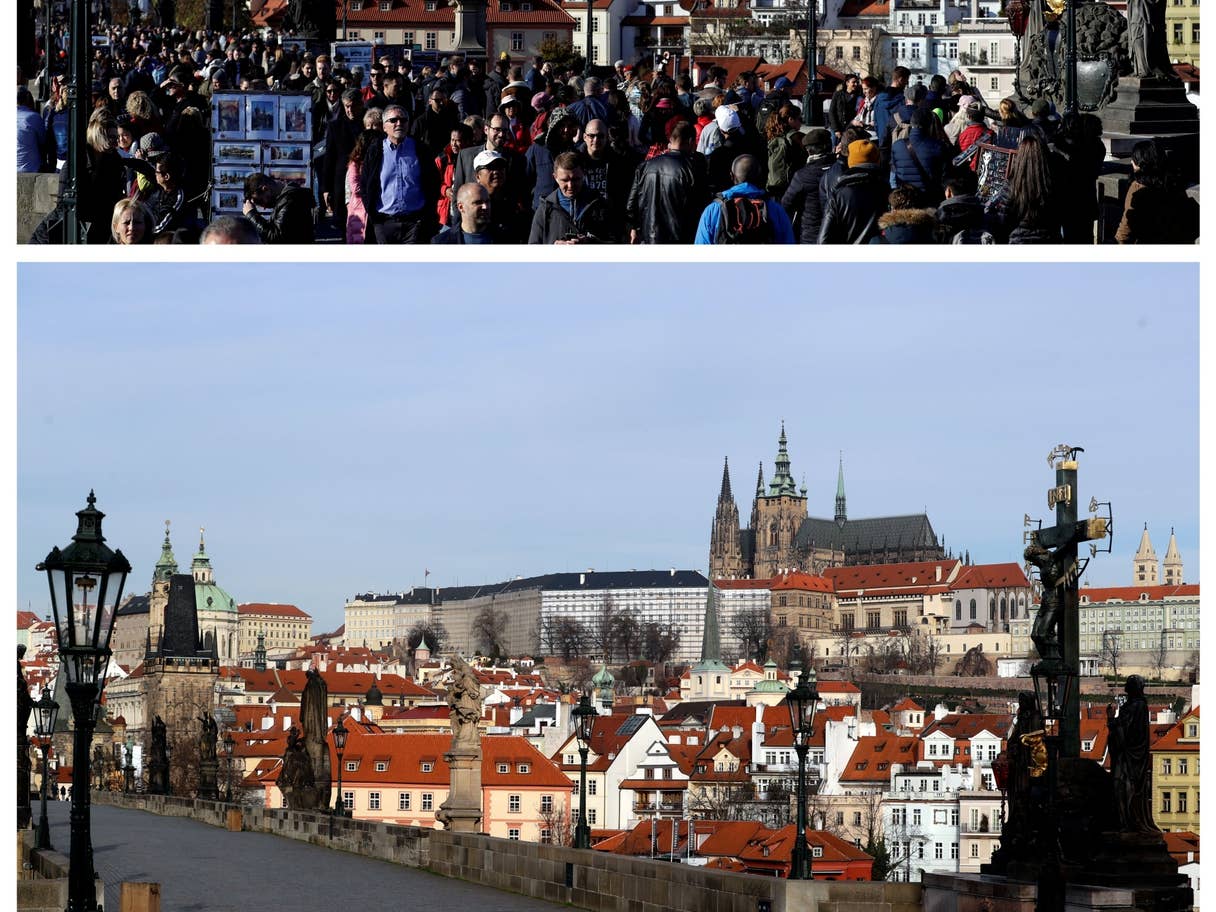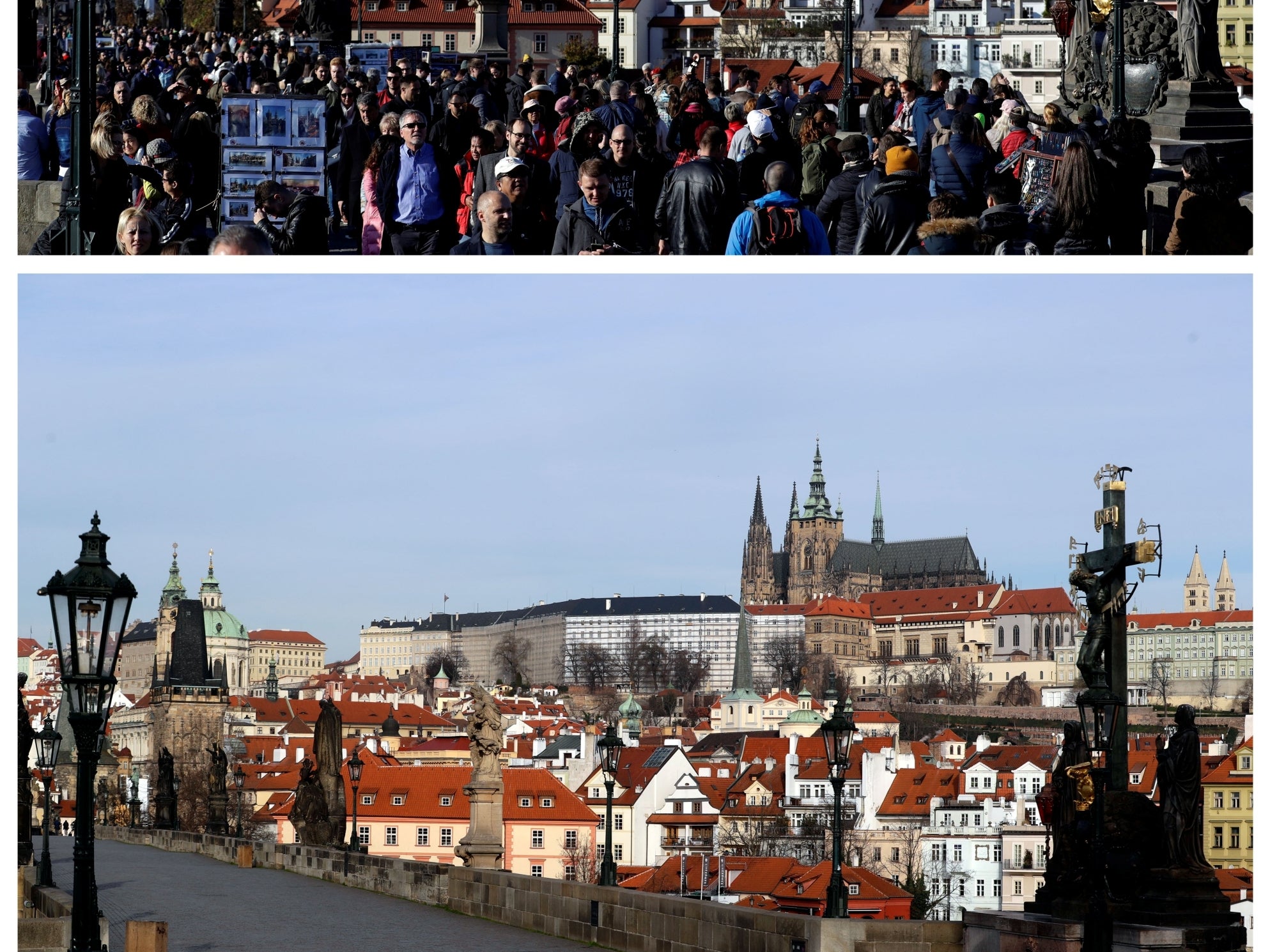 6/20

Charles Bridge, Prague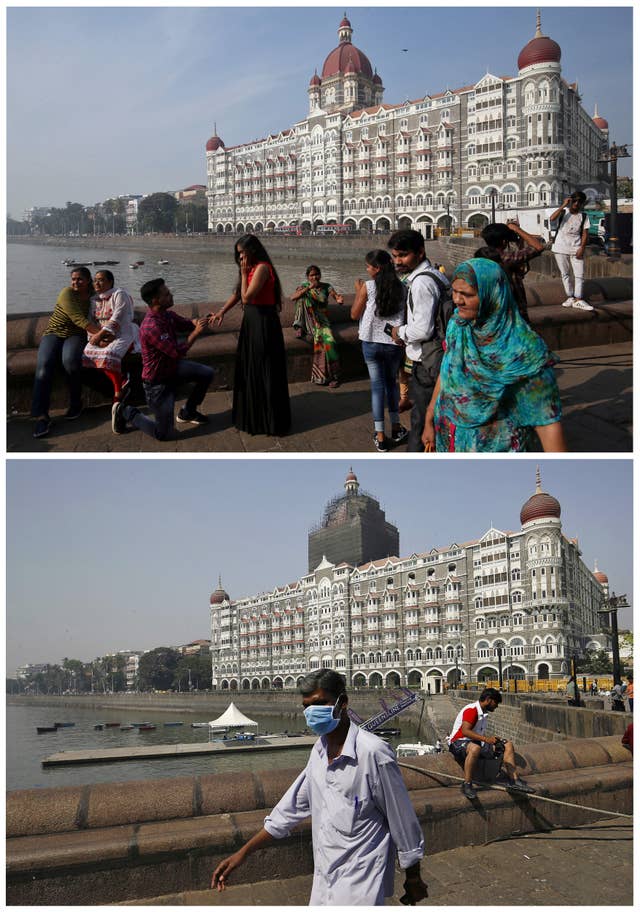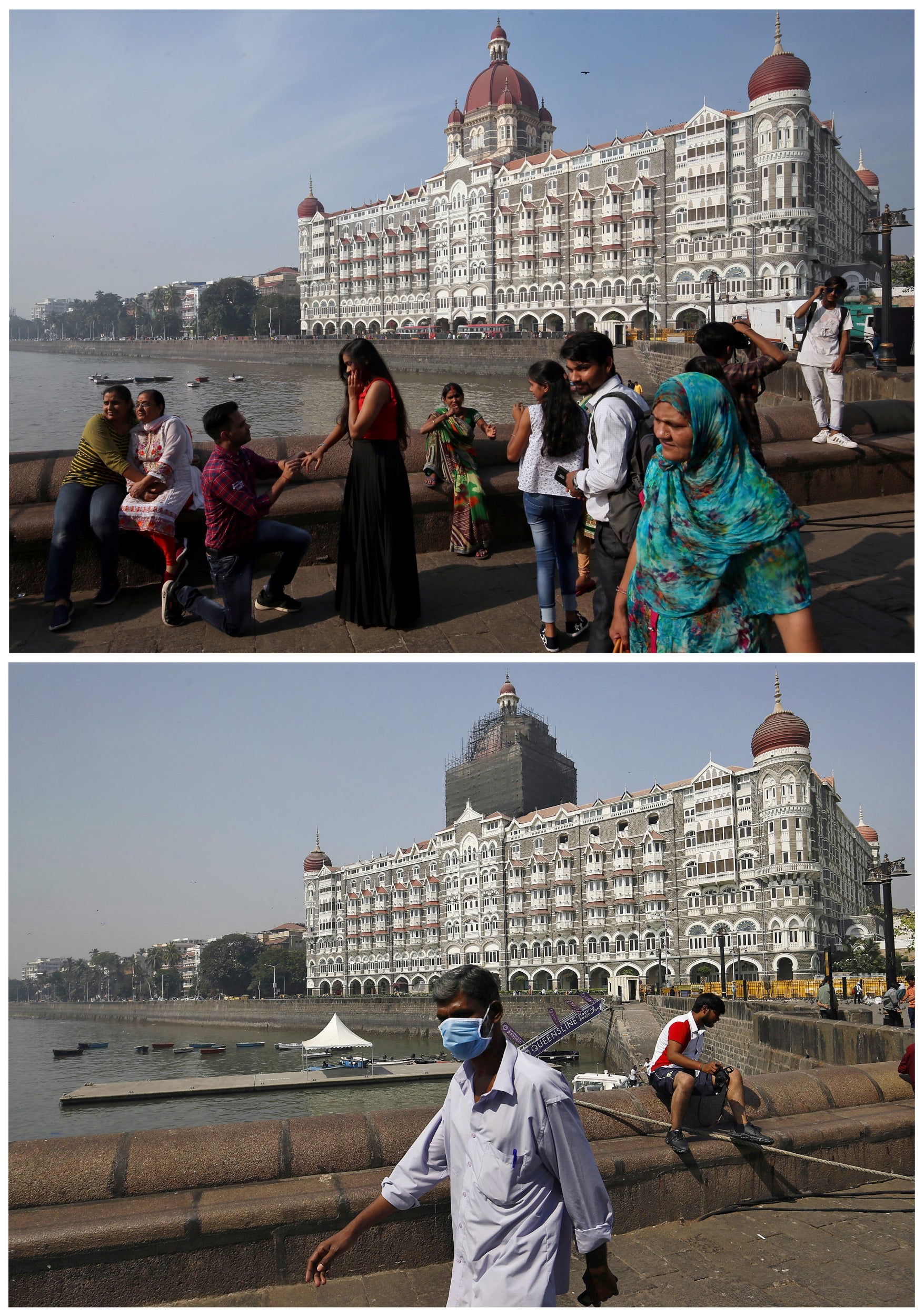 7/20

Taj Mahal hotel, India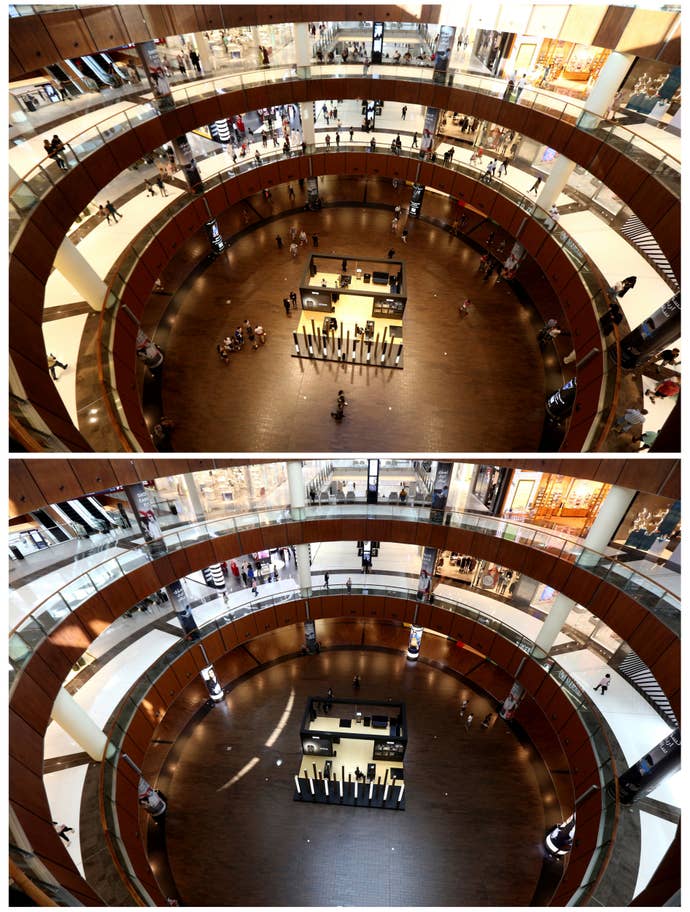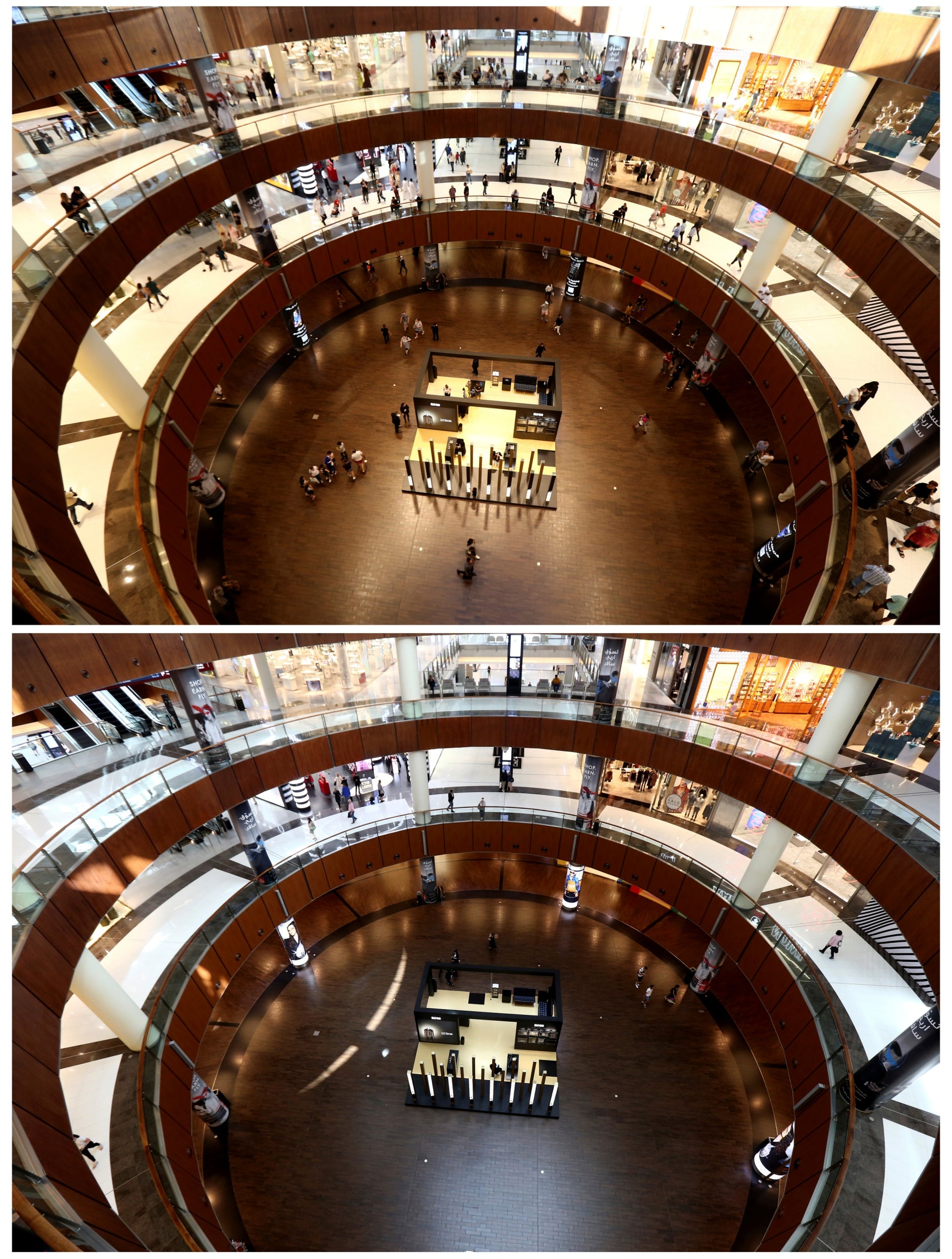 8/20

Dubai Mall, UAE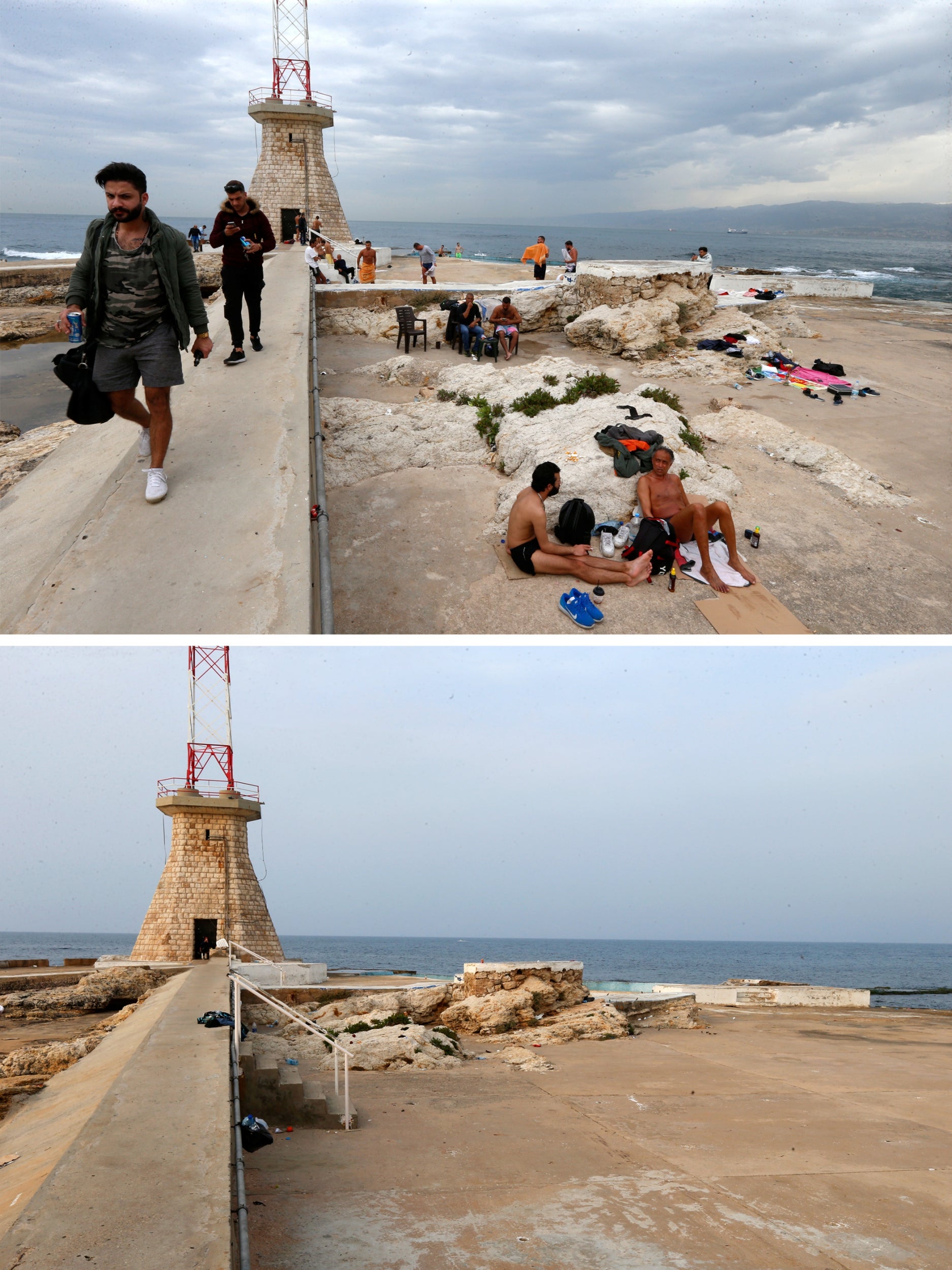 9/20

Beirut March, Lebanon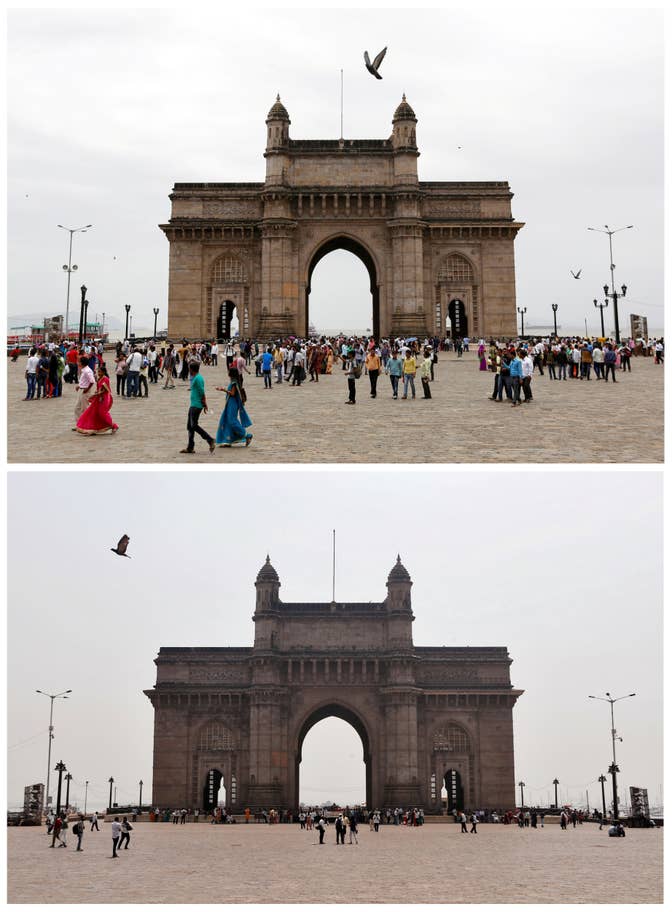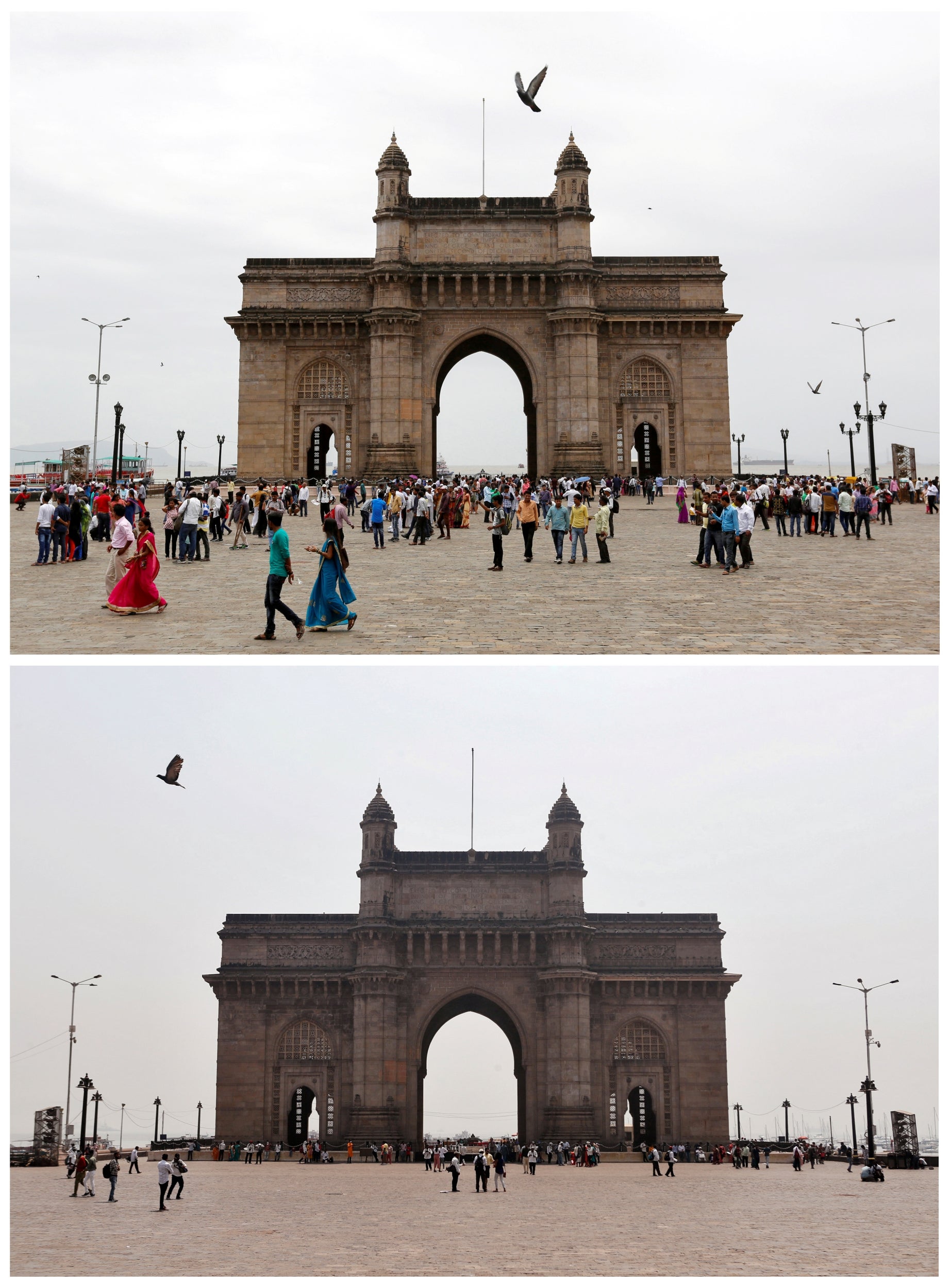 10/20

Gateway of India, Mumbai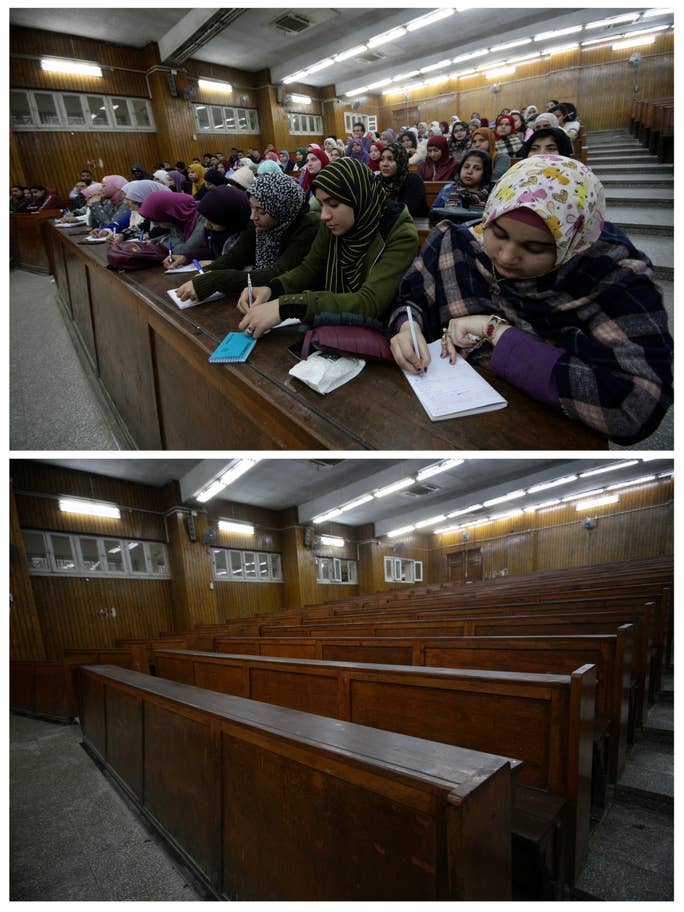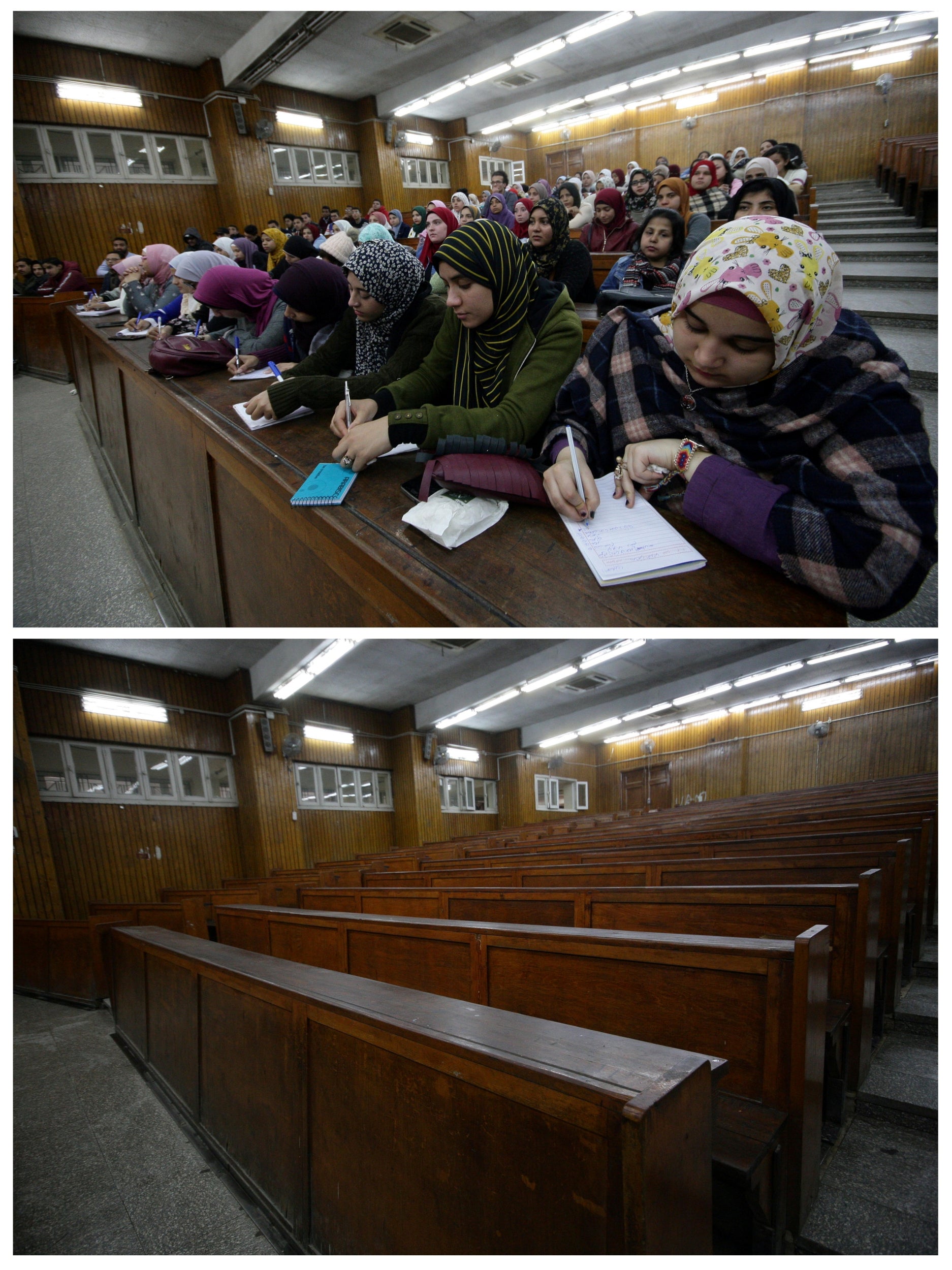 11/20

Cairo University, Egypt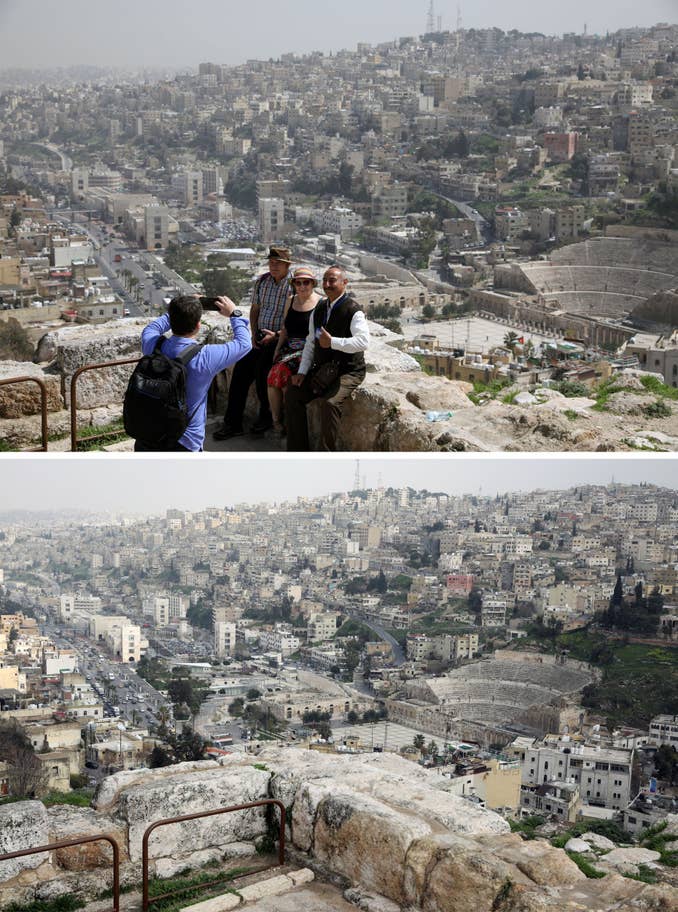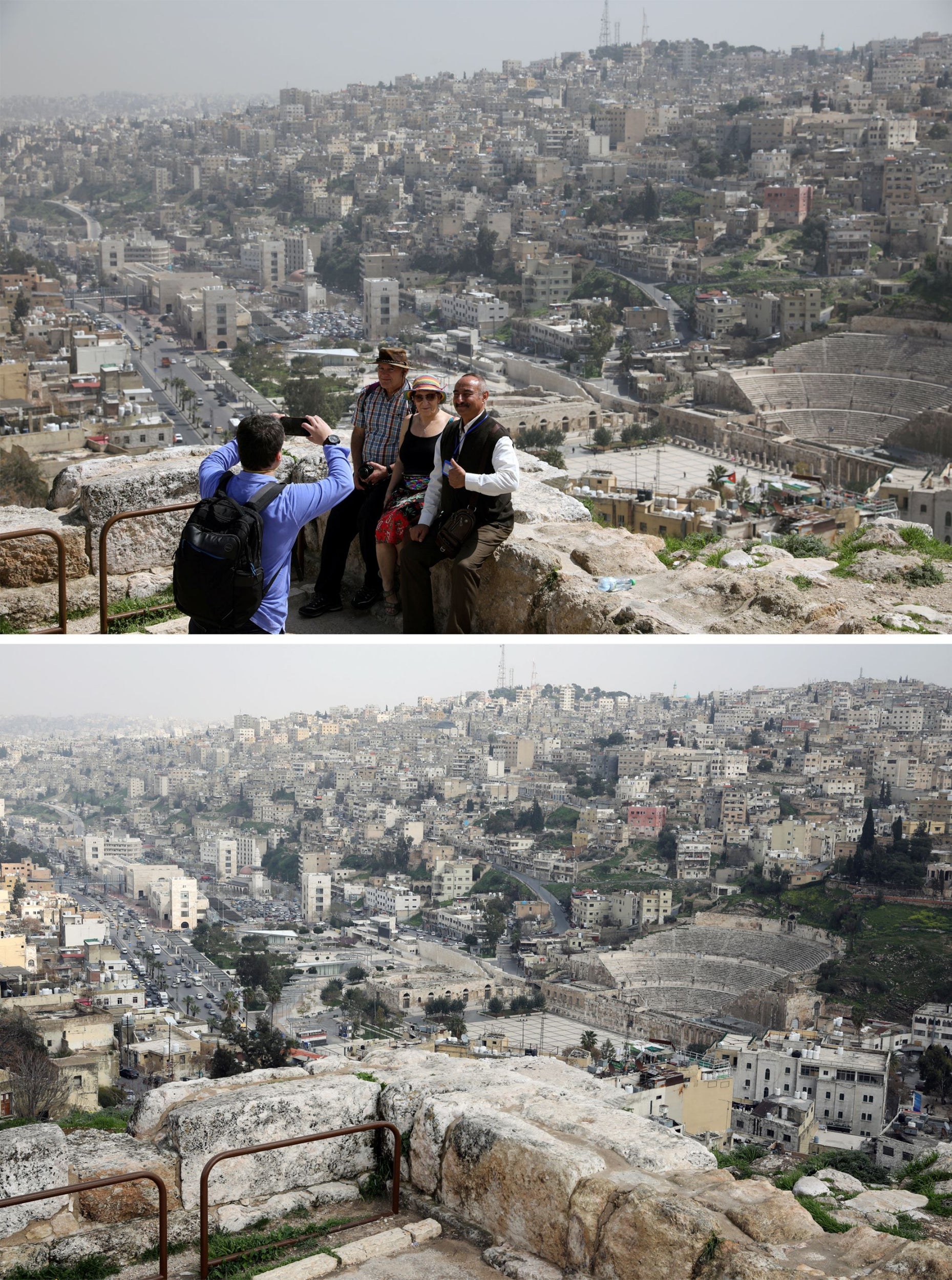 12/20

Amman Citadel, Jordan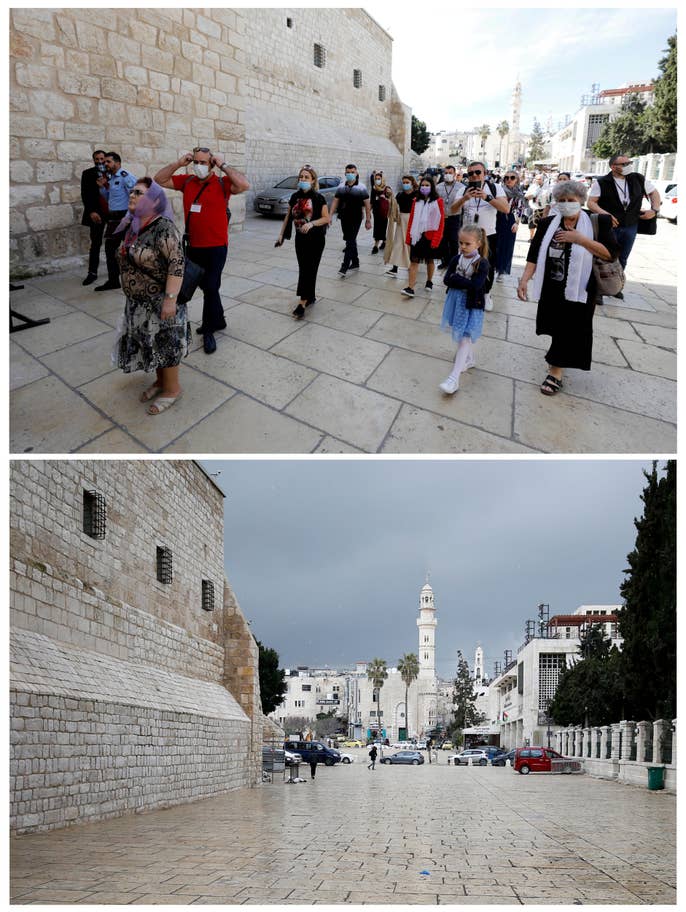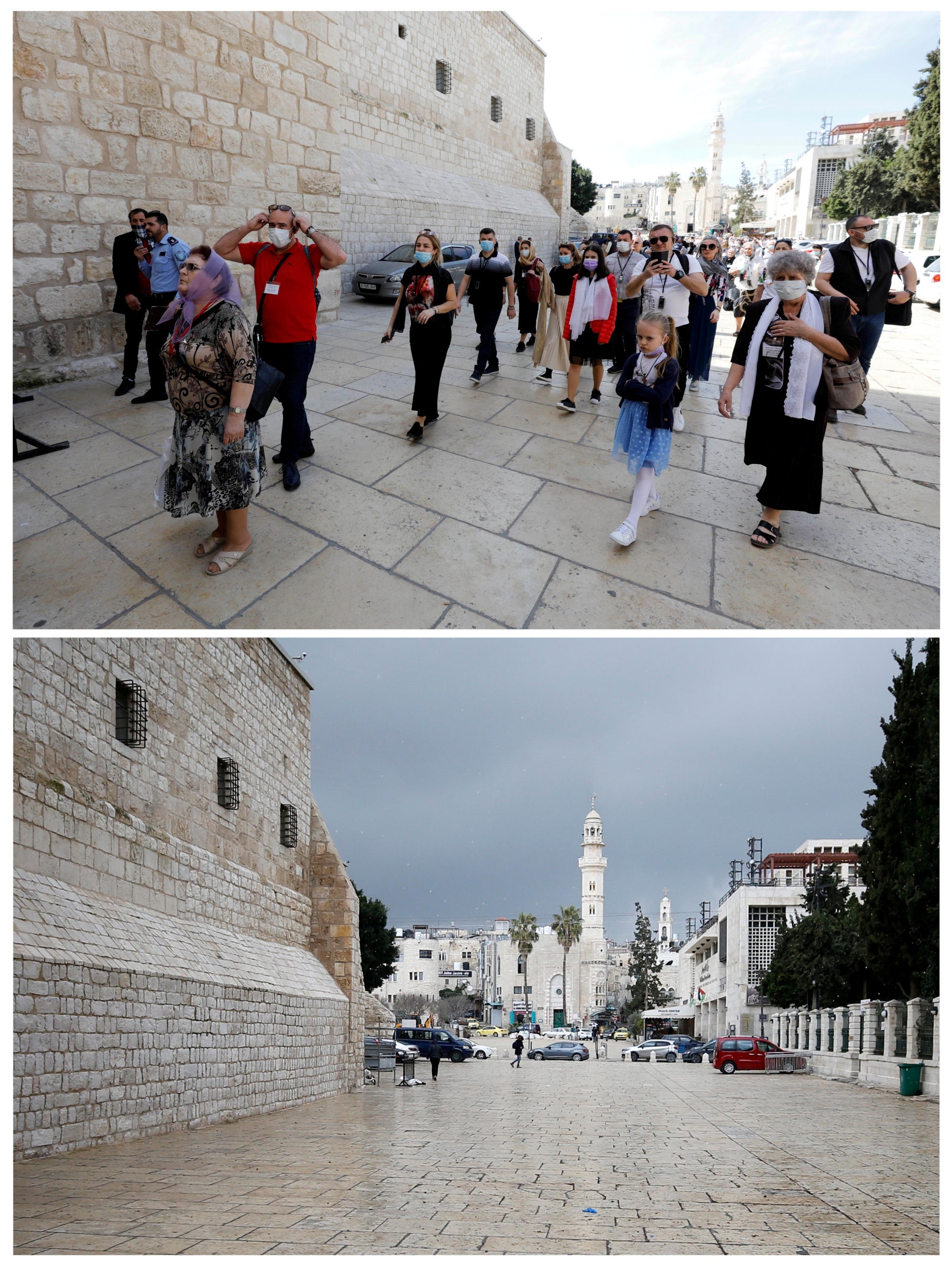 13/20

Church of the Nativity, Bethlehem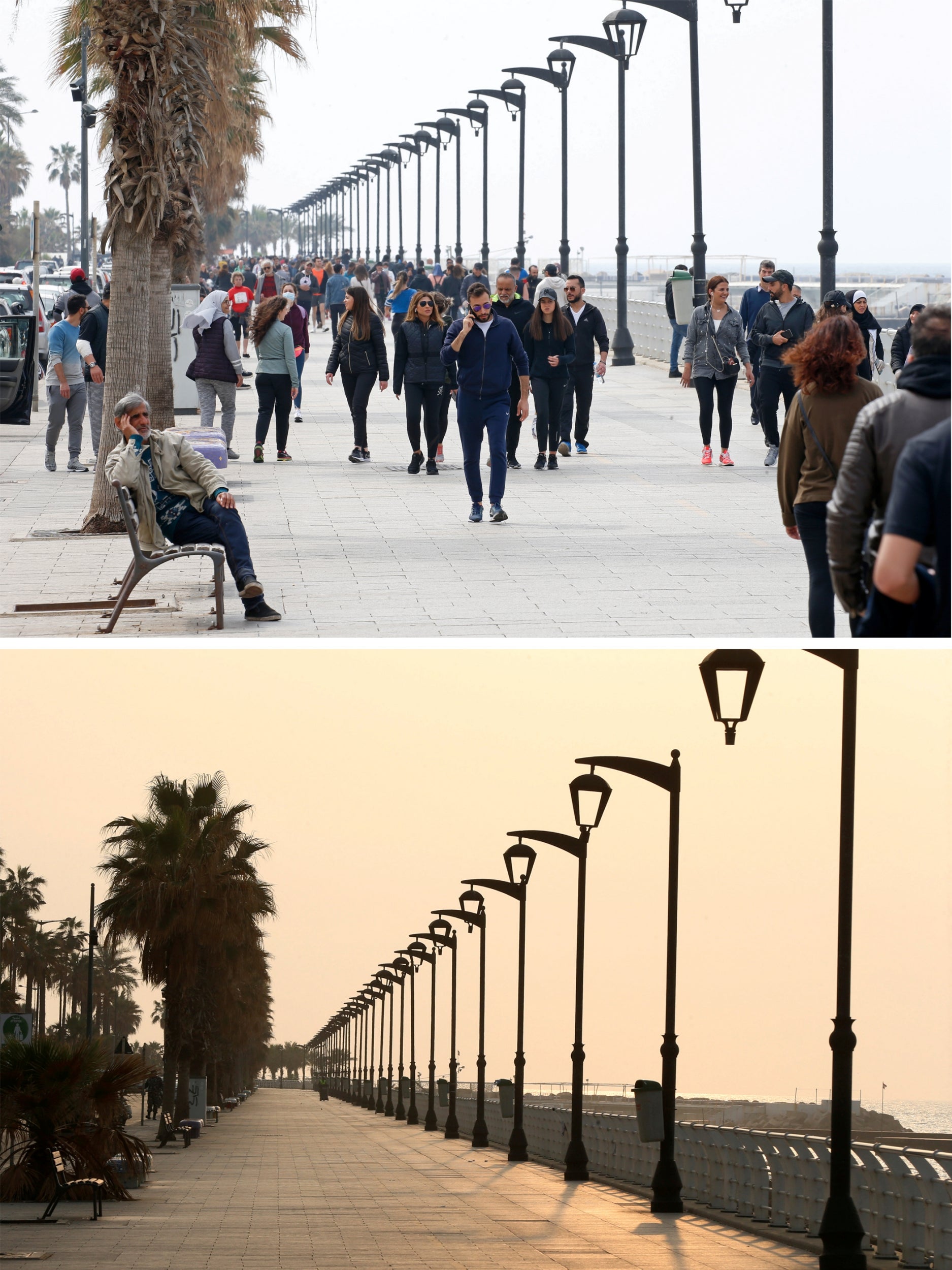 14/20

Beirut March, Lebanon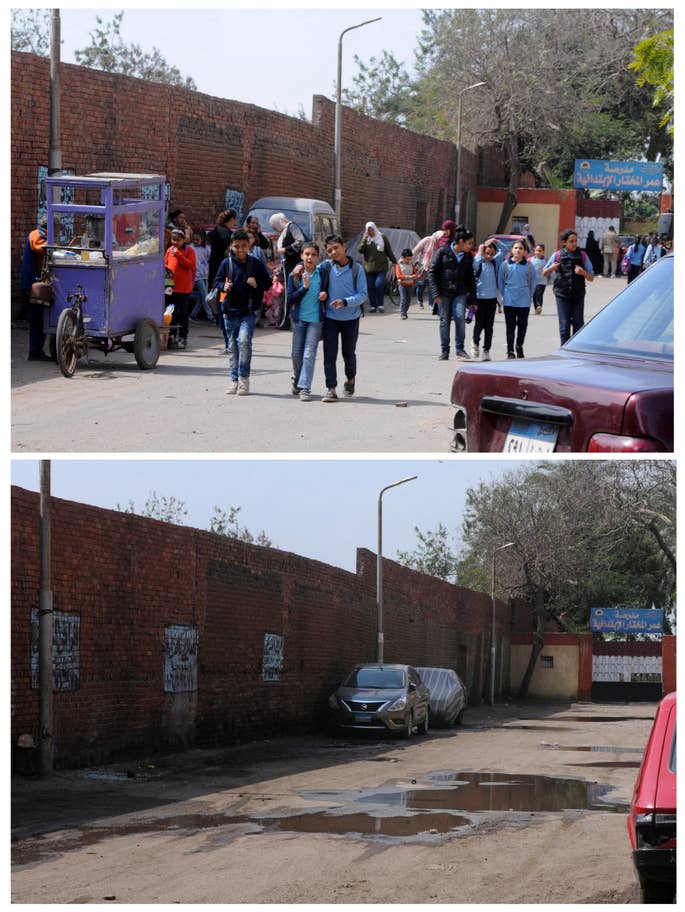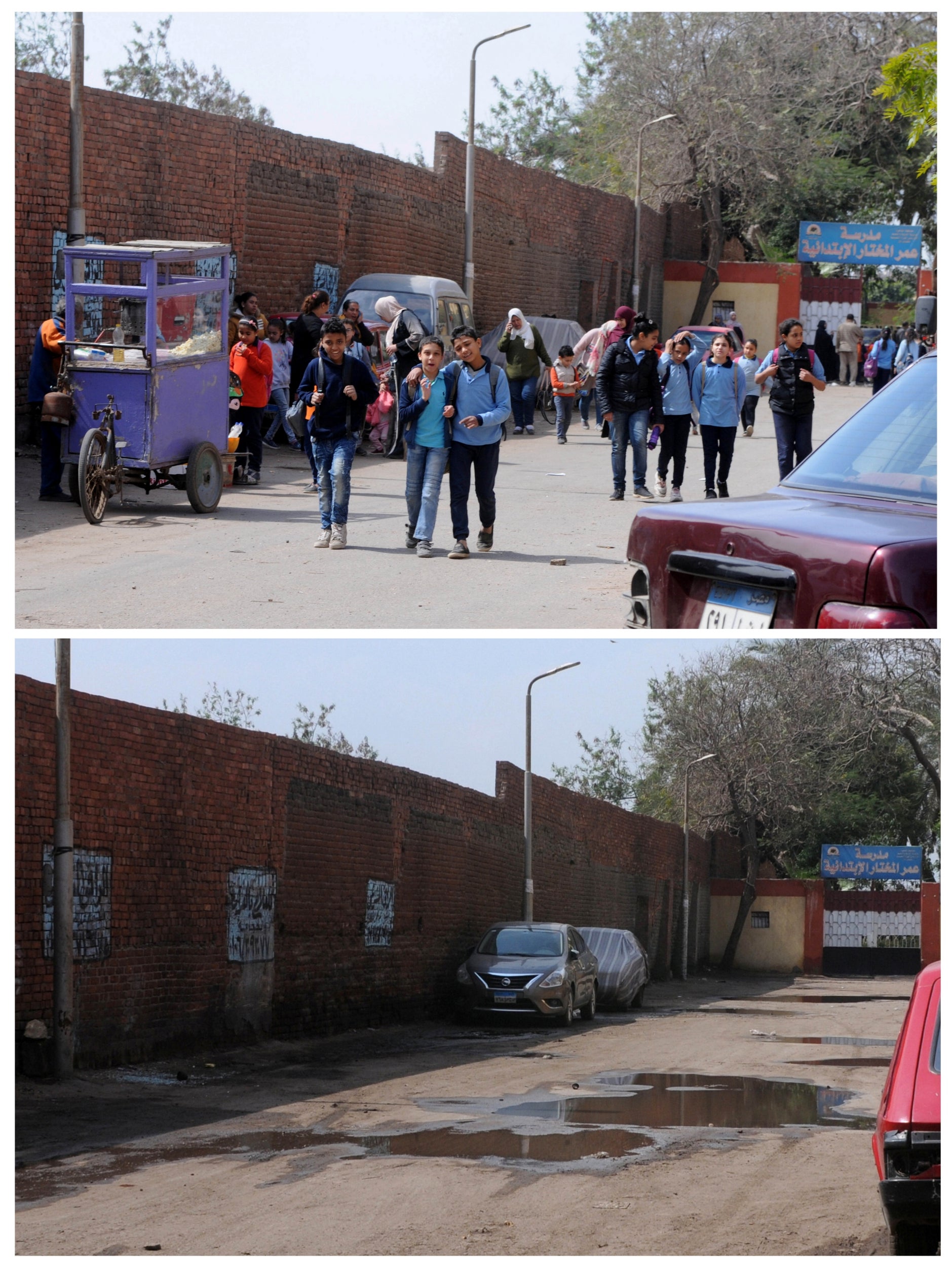 15/20

Cairo, Egypt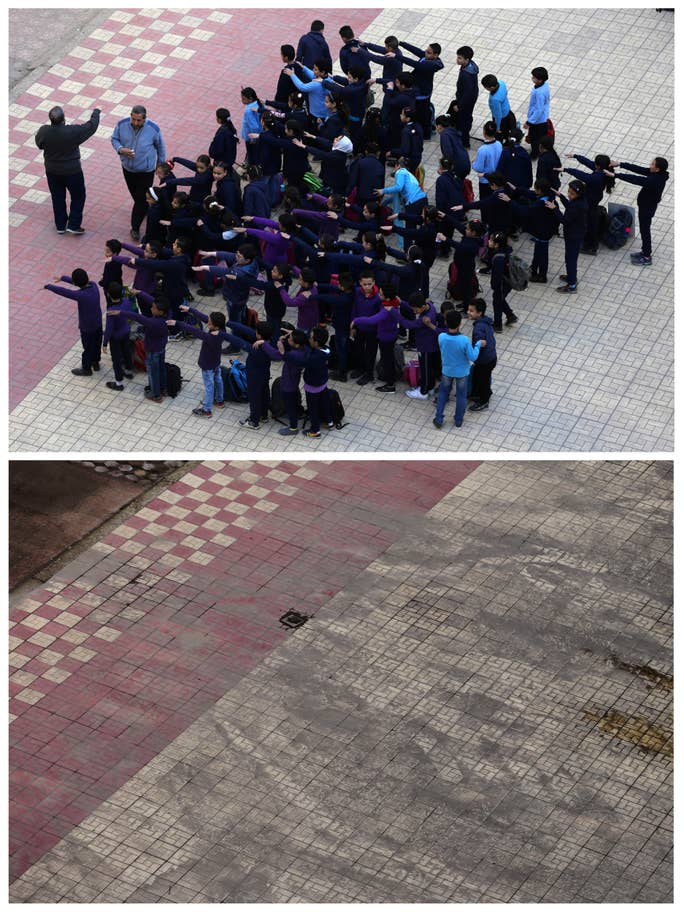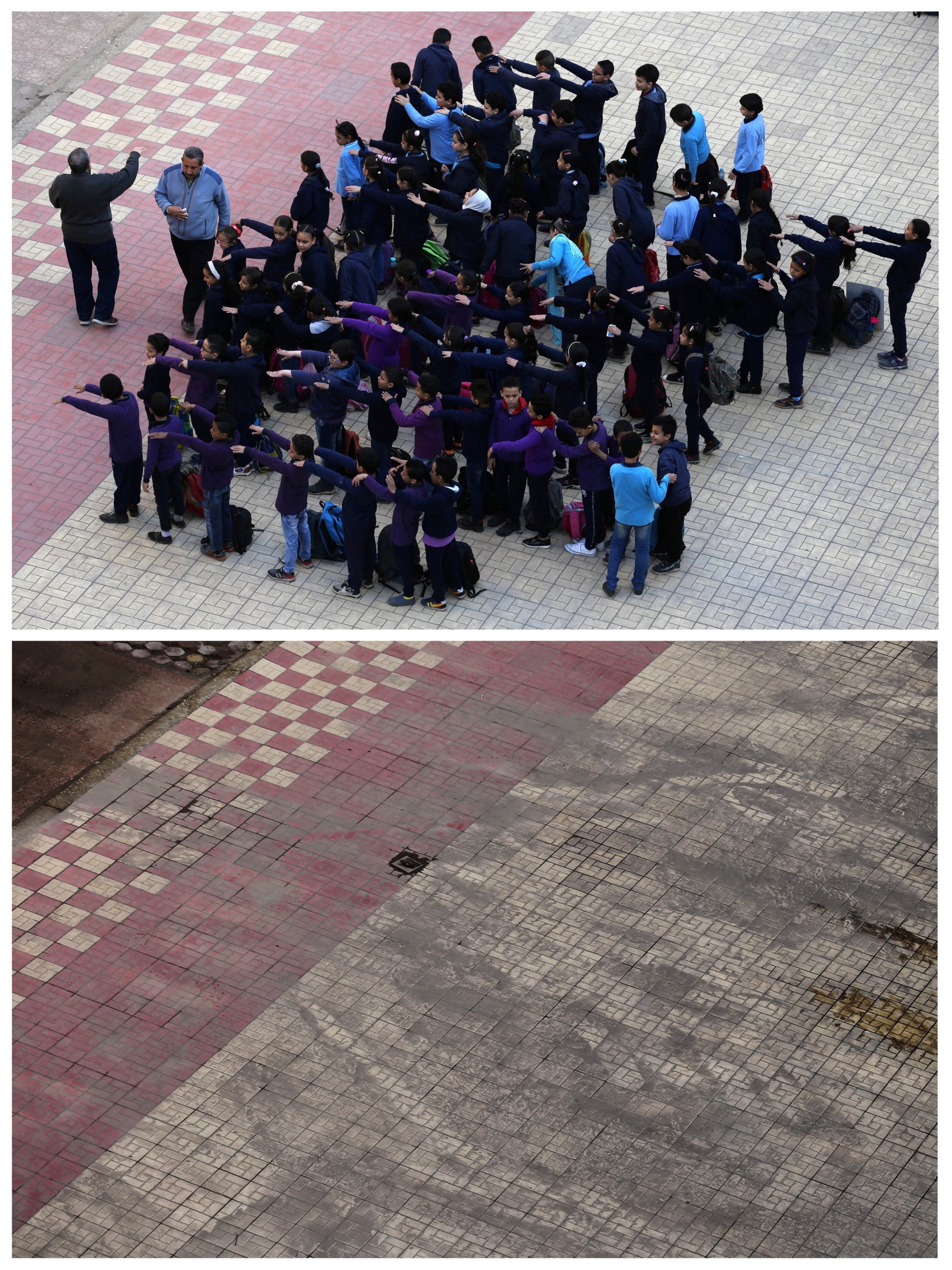 16/20

Cairo University, Egypt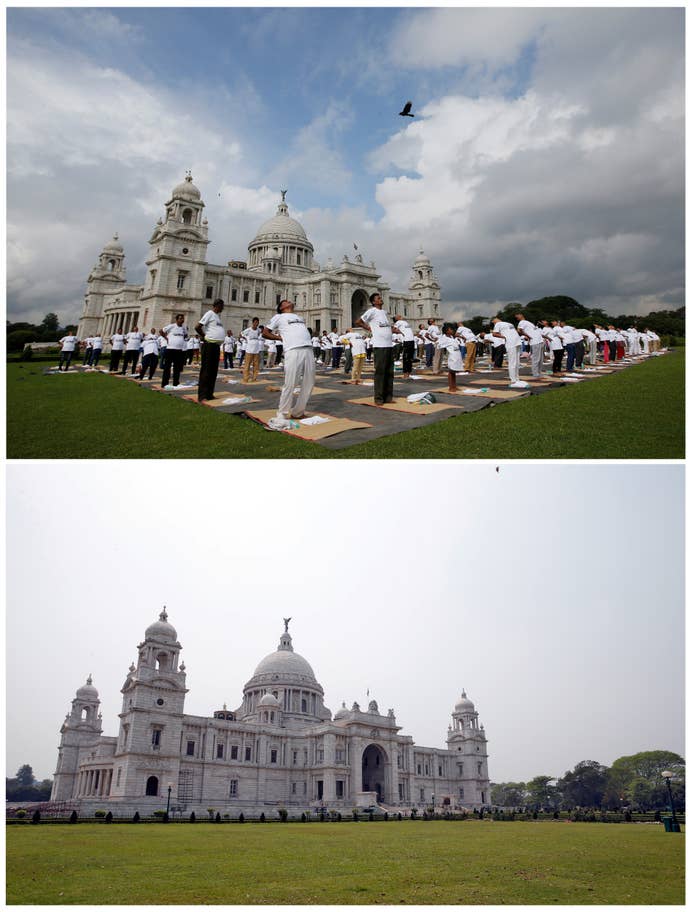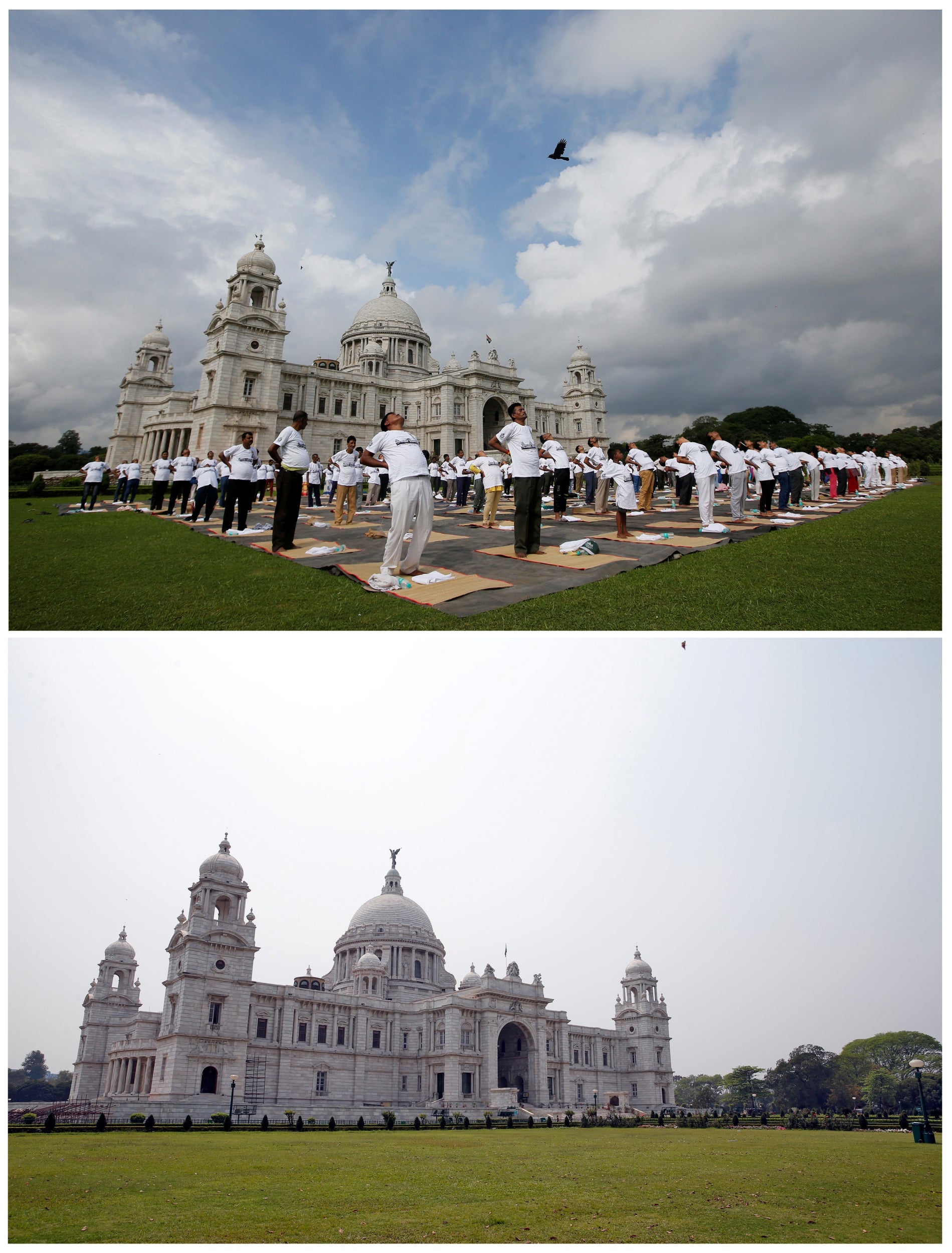 17/20

Victoria Memorial, India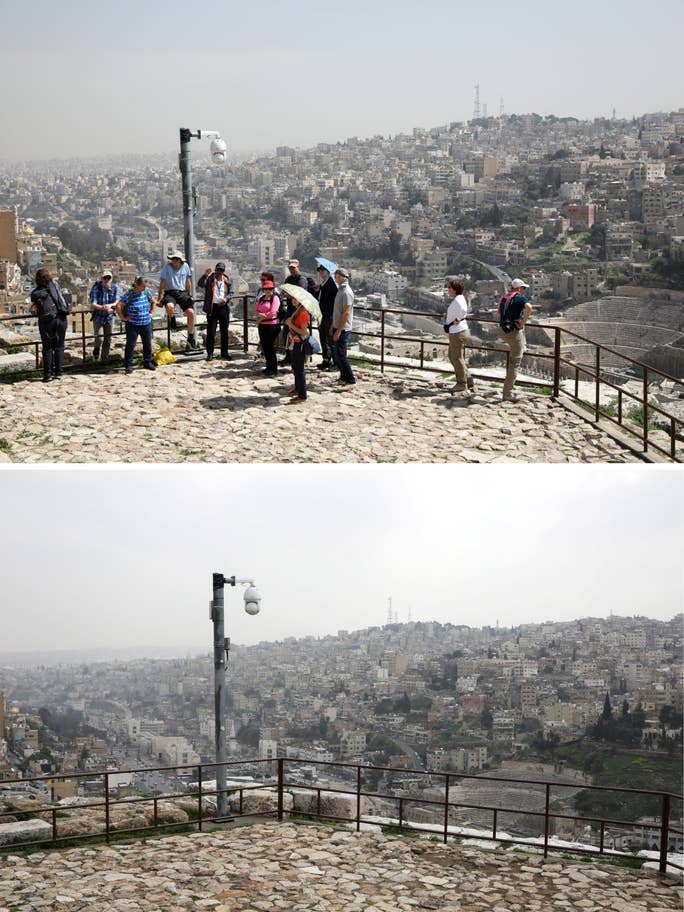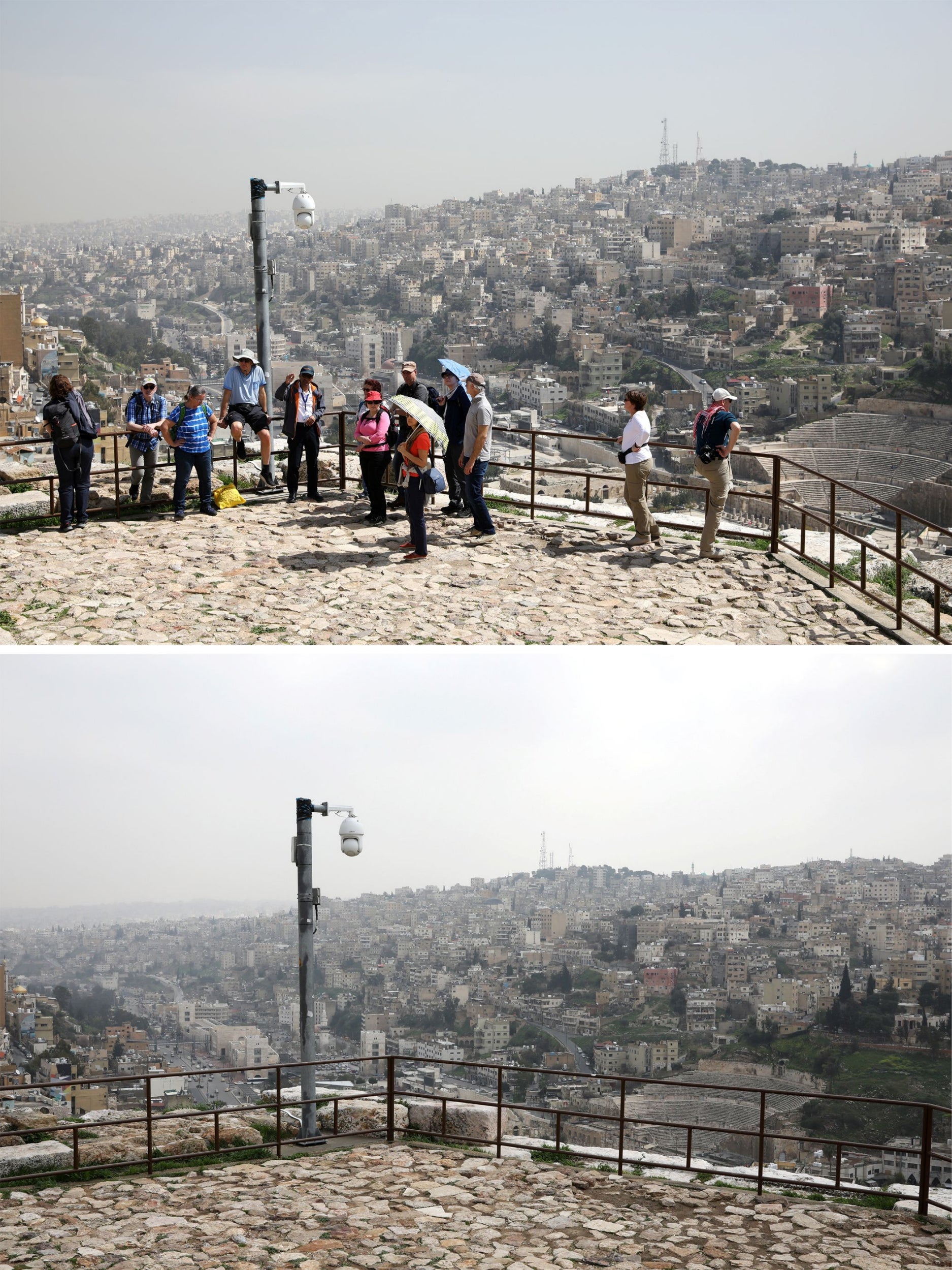 18/20

Amman Citadel, Jordan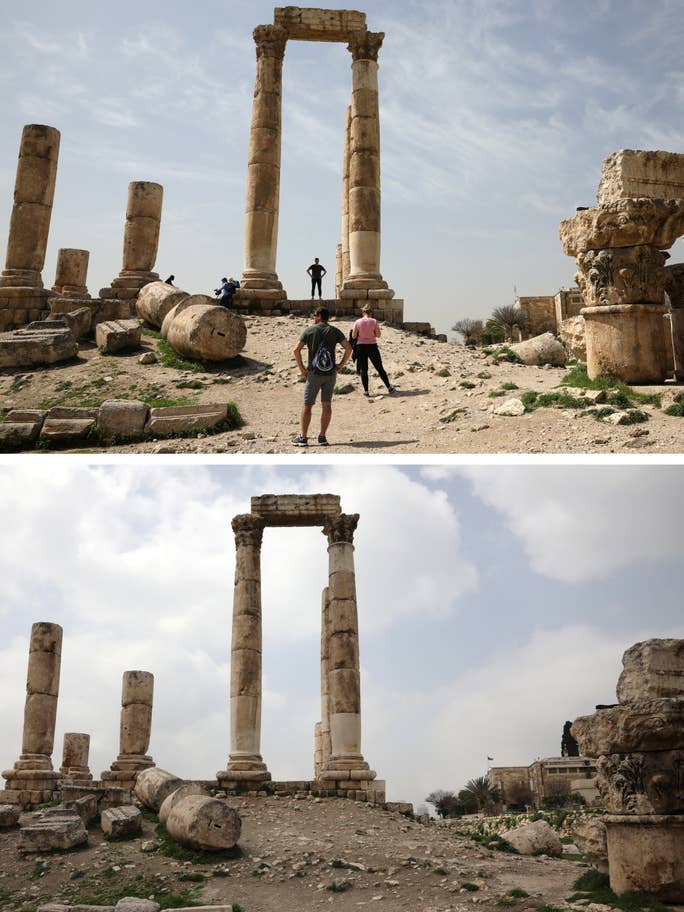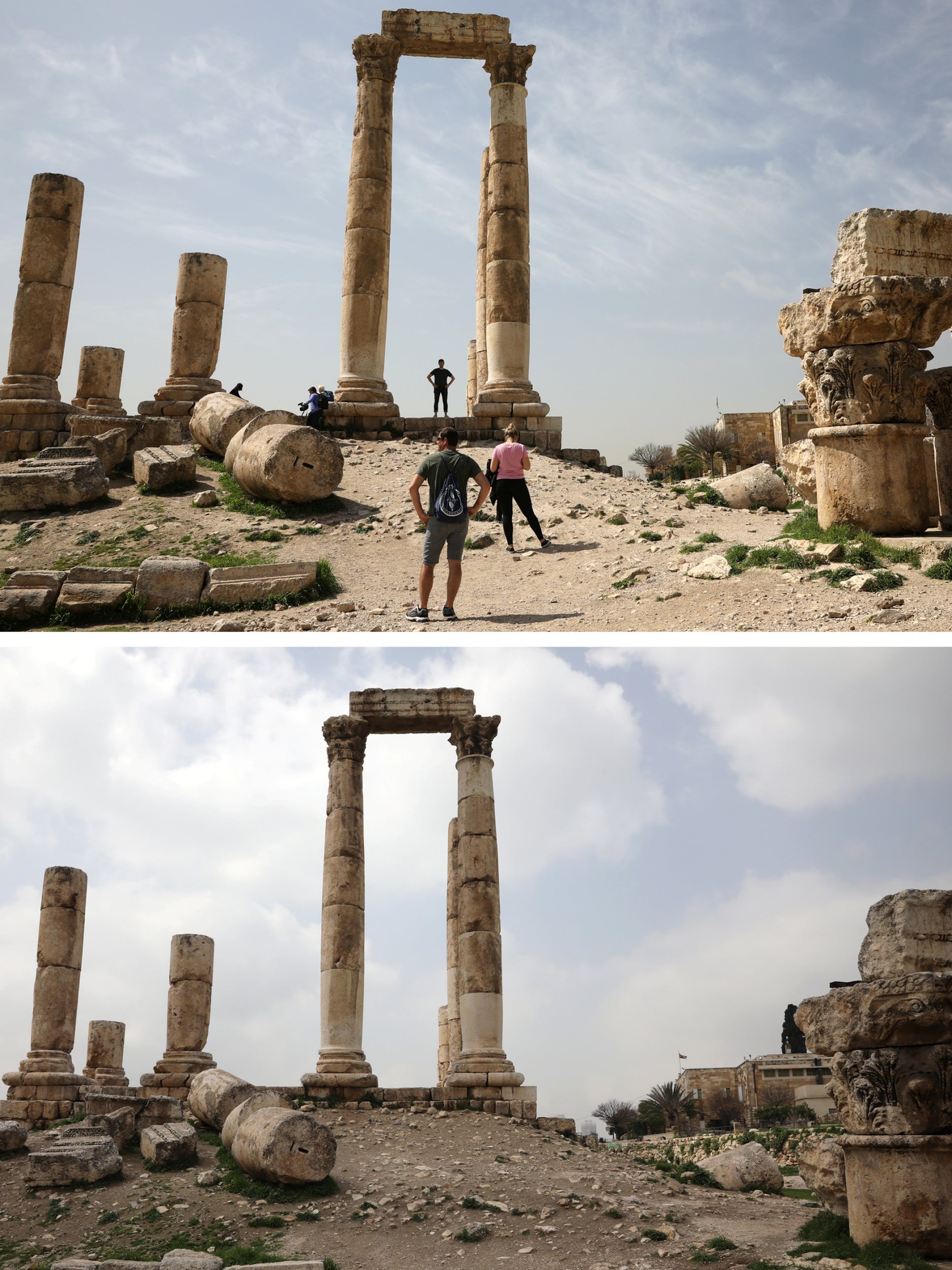 19/20

Amman Citadel, Jordan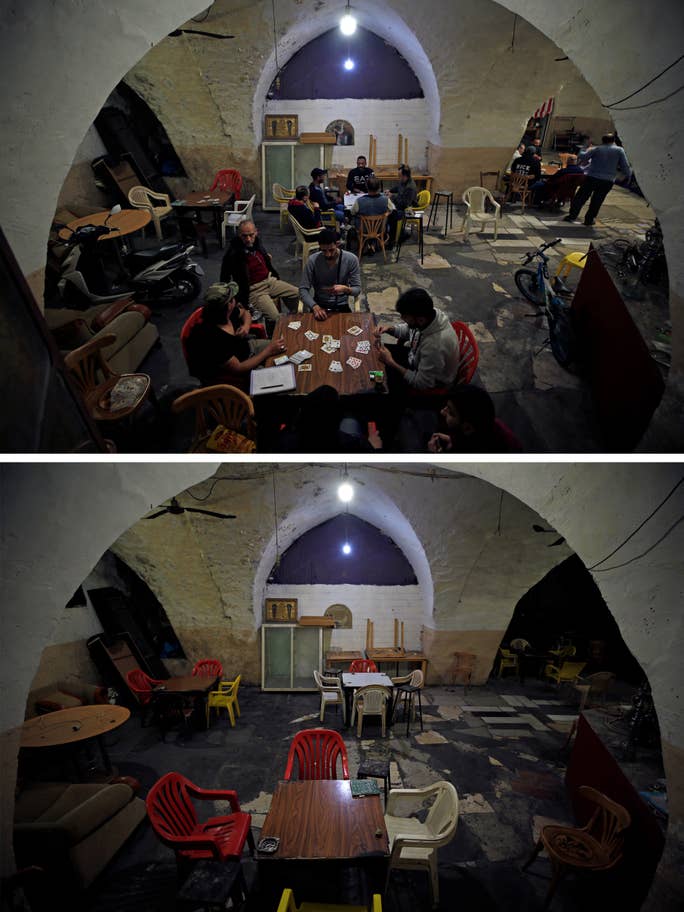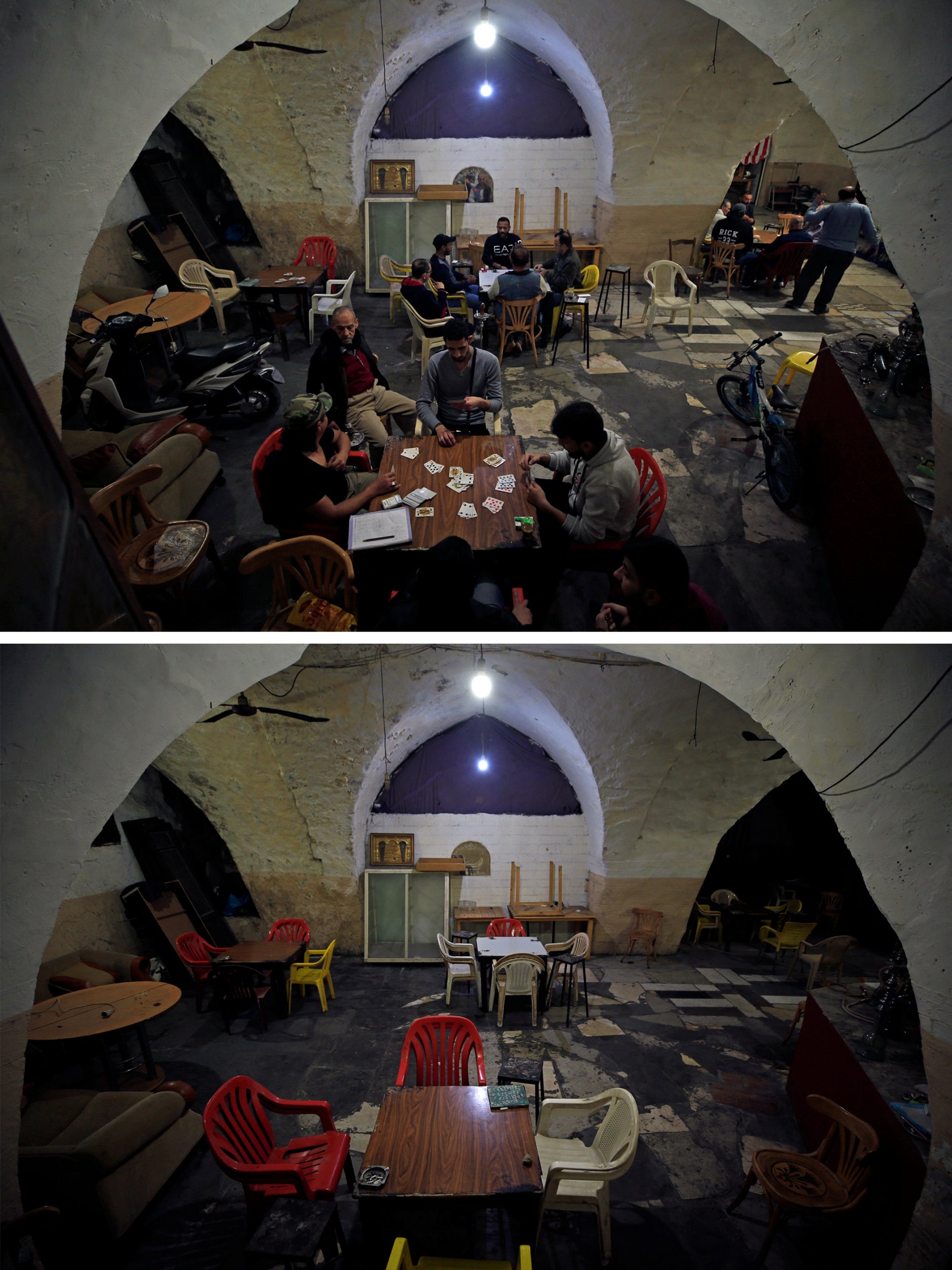 20/20

Sidon, Lebanon

At Taba, though, an extra formality is interposed. A "travel agent" with a clipboard demanded I pay $35 (£30) for "visa service" before I could buy the visa sticker. Oh no I don't, I protested. Oh yes you do, he and the passport guys chorused as they exchanged knowing grins. And no, I wasn't getting a receipt.

I did get a receipt for the next fee: for the elaborate "border service" I had enjoyed, that would be 400 Egyptian pounds (£22). And one final morsel: five local pounds for "safety services and maintenance of devices".

Egypt welcomes you with open arms, but only if your arms are full of money, I concluded. But things improved when I spied a dive operator from Dahab dropping off a client. He and I agreed a price of $30 (£26) for a ride down the coast.

But the border police ordered him to leave without me, then ordered me not to walk off along the road in case I could set up another ride. The only way out, they insisted, was to pay their taxi-driving friend three times as much. Not so much a welcome guest, more a walking ATM.

No country should be judged by the arrival experience, especially when it involves a succession of men as unrepresentative as they are unpleasant.

But petty officials and politicians extracting a short-term advantage from this terrible crisis should be aware that their behaviour is not cost-free. When the barriers finally come down, we travellers will remember how we were treated when they went up.

Source: Read Full Article