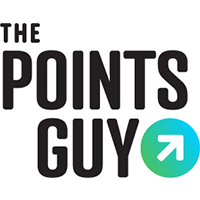 Editor's note: This post has been updated with new information. Check with each airport on the status of its concessions.
"If you've seen one airport, you've seen one airport."
That's a saying I heard regularly when covering tales of U.S. terminals. In the old days, airports, from the best to the worst, were pretty utilitarian, offering no-brand newsstands, snack bars featuring hot dogs on rollers and generic restaurants offering bland meals.
But big changes started happening in the early 2000s as U.S. airlines consolidated and cut flights from cities. As a result, airports saw their gate and landing fees cut, meaning they had to find different ways to cover that lost revenue. It led to a move toward investing in terminals to entice travelers facing longer waits for flights to spend money on food, beverages and retail. We'll take a look at what's going on in the U.S., plus share some more amazing services across the world.
In This Post
Top five U.S. airports
If you look at the top five airports by passenger numbers, all of them have done or are doing major construction projects to improve terminals and are overseeing major concessions changes to cover food, beverage and retail to improve the traveler's experience on the ground.
Atlanta's Hartsfield-Jackson Airport (ATL) — the world's busiest — is undergoing its own renaissance with the $6 billion ATLNext project, which includes new gates, an expanded security checkpoint, more parking and a new on-site four-star hotel. The airport has also elevated its food-and-beverage and retail programs with the award-winning upscale One Flew South restaurant (my personal favorite airport eatery) and luxury brands including Bulgari and the first Sean John clothing store.
Los Angeles Airport (LAX) is 11 years into its $14 billion capital improvement program, which is projected to last through 2023. It includes the construction of a new Tom Bradley International Terminal, along with renovations of terminals 1, 2, 5, 6, 7 and 8 and a new Midfield Terminal, scheduled to open in 2020. The airport has brought in local restaurants including Pinkberry, Border Cafe and Trejo's Tacos, along with retailers including Book Soup and Fred Segal.
Chicago O'Hare Airport (ORD) is overseeing the $8.5 billion O'Hare 21 project, which includes a new Terminal 2, a major overhaul and expansion of Terminal 5, where most of the international airlines are, the addition of two satellite concourses, new security checkpoints with the latest technology and improved baggage-handling systems. Look for restaurants ranging from celebrity chef Rick Bayless' Tortas Frontera to Wicker Park Seafood & Sushi Bar. Retailers include Coach and Vosges Haut-Chocolat.
Dallas/Fort Worth Airport (DFW) is finishing its $2.3 billion terminal improvement program, which saw upgrades to terminals A, B, C and E, expanded security checkpoints and added parking. That program came with better food and retailers for travelers including Dallas-based Cantina Laredo, the iconic Salt Lick BBQ, a Hugo Boss boutique, and the beauty store Aveda. But its plan to build a new $3 billion Terminal F have been pushed back due to a drop in revenue and traffic caused by the COVID-19 pandemic.
Denver International Airport (DEN) has asked the Denver City Council to approve Phase 2 of its $770 million Great Hall Project. Phase 2 focuses on enhancing security, including: Relocating the south security checkpoint from Level 5 to Level 6 west and adding five security lanes; improving on the north security on Level 5 such as taller surrounding walls and enhanced security equipment to decrease vulnerability; maintaining the existing A-bridge passenger security checkpoint to support overall capacity; and creating opportunity to activate the vacated south security space on Level 5 with new concessions and improved meeter/greeter amenities.
These top five airports are not alone when it comes to creating a better passenger experience. Many among the top 25 are either overseeing construction projects or are bringing in new concessions designed to keep travelers spending money in terminals for as long as possible.
Video: WATCH: Restaurant owner uses table to defend herself from unruly customer (NBC News)
CDC Director warns Covid outbreak will make winter months 'the most difficult time'

NBC News


Aerial video shows damage after Arecibo radio telescope collapses

NBC News


New restrictions proposed for emotional support animals on airplanes

NBC News


Watch: Boeing 737 Max lifts off for first demonstration flight since March 2019

NBC News


Amazon partners with police to fight crime — what this means for you

NBC News


Barr says no evidence of widespread voter fraud in election

NBC News


Fighting the surge: EMS captain guides team through COVID-19 crisis

NBC News


WATCH: Restaurant owner uses table to defend herself from unruly customer

NBC News


Dr. John Torres on rising COVID-19 cases: 'PPE shortages could happen in a heartbeat'

NBC News


How the nonprofit City Year New York is helping kids thrive during the pandemic

NBC News


Anonymous customer helps Oregon gas station attendant buy new car

NBC News


New report assesses impact of remote learning on kids

NBC News


As Wall Street hits record high, Main Street faces hard times during the pandemic

NBC News


Nightly News Full Broadcast (November 29th)

NBC News


Program fosters positive connections between police and communities

NBC News


Health officials weigh in on vaccine distribution challenges

NBC News


CDC Director warns Covid outbreak will make winter months 'the most difficult time'
CDC Director Dr. Redfield announced he believes the winter months will be


NBC News



Aerial video shows damage after Arecibo radio telescope collapses
The telescope's 900-ton receiver fell into the 1,000-foot wide reflector dish after cables holding it snapped. The famed telescope was used to study distant planets and find asteroids and also held a special place in pop culture.


NBC News



New restrictions proposed for emotional support animals on airplanes
Under the Department of Transportation's proposed new rules, only dogs trained to help persons with a disability will be considered "service animals" and allowed in the passenger cabin.


NBC News

And I'm living proof it's a strategy that can inspire repeat customers. Growing up as an Air Force brat, I took my first flight — from New York-JFK to London Heathrow (LHR) on Pan Am — when I was six and have been traveling ever since. I've always had a fascination with airports and started covering the industry in-depth for Aviation Daily in 2006. Since then, I've visited dozens of airports around the world, and have a keen sense of what works — and what doesn't — for travelers. I've distilled some of that experience for you.
Global airport amenities
Is there time for a swim before you board your flight? If you're at the VIP Lounge in Punta Cana Airport's Terminal B, there is! The Points Guy's Executive Editor Scott Mayerowitz and his family got to do this thanks to the Priority Pass Select membership that comes with his The Platinum Card® from American Express (you can also get in with your Chase Sapphire Reserve card).
If airline food doesn't work for you, why not indulge in a meal at I Love Paris in Charles de Gaulle Airport (CDG) in Terminal 2E? The restaurant, open to passengers flying to the U.S. and Asia, is overseen by Michelin three-star chef Guy Martin and serves classic French fare.
As a tea lover, I wish the Harrods Tea Room had been open when I traveled through Doha's Hamad International Airport (DOH) back in 2014. Customers can enjoy all the treats you'd expect at the original Harrods Food Halls in London, including a curated selection of teas and pastries, along with an old-fashioned ice cream parlor.
Are you traveling with your dog through Japan's Osaka International Airport (ITM)? Then you must check out the premium pet relief area, located in the airport's pick-up and drop-off area, that opened in February 2020. It offers pet owners access to showers, toilets and a drinking area, making it the perfect place to visit in between flights.
If you happen to be departing from Barbados in 2021, instead of waiting for your flight in a stuffy airport hold area, you can lounge on the Departure Beach. For a mere $25 for adults and $15 for children, you'll get picked up from your hotel, access to a private airline check-in and bag drop facilities and that sweet beach access, complete with lounge chairs, umbrellas, food and drinks. But you only get this access if you've booked a Virgin Holidays trip.
My favorite airport concessions
Vino Volo: With 34 locations in North America, this wine bar is great when you need a space to work or relax but don't have access to a lounge. There are tables and a bar with outlets and knowledgeable employees ready to walk you through a world-class wine list.
Hammer Made: Every time I fly through Minneapolis-St. Paul Airport (MSP), I stop at the men's store in Terminal 1 to pick up one of the distinctively designed Italian-styled shirts for my partner.
Daily: If you go for a meal at this restaurant in Newark Airport's (EWR) Terminal C, please enjoy it — because you'll probably never see it again. That's because the menu changes every single day because the chef shops at local food and farmers markets and whips up meals based on what he finds.
Cibo Express Gourmet Market: This is not your grandmother's airport news and gifts shop. These markets sell a wide range of products, such as food, health-conscious snacks, travel accessories, magazines and local artisanal crafts and brands at more than 100 shops in 10 U.S. airports.
One Flew South: The jewel of Hartsfield-Jackson's Terminal E is this James Beard-nominated restaurant that blends Asian cuisine with upscale Southern cooking. Sample handcrafted cocktails, sushi or Southern dishes with a twist.
Bijoux Terner: Bargain hunters know about this accessories store at Hartsfield-Jackson, Miami (MIA), JFK and Fort Lauderdale (FLL) airports, where everything is $10. I've bought necklace-and-earring sets, a rainbow of pashmina-style scarves and tote bags to carry last-minute purchases.
Nuts on Clark: It may have nuts in the title, but those flying through Chicago O'Hare (ORD) or Midway (MDW) know this is the place to buy freshly popped popcorn. I prefer the old-school salted, but it also offers cheddar and caramel — and don't mind doing mixes.
Featured photo by benedek / Getty Images.
SPONSORED: With states reopening, enjoying a meal from a restaurant no longer just means curbside pickup.
And when you do spend on dining, you should use a credit card that will maximize your rewards and potentially even score special discounts. Thanks to temporary card bonuses and changes due to coronavirus, you may even be able to score a meal at your favorite restaurant for free. 
These are the best credit cards for dining out, taking out, and ordering in to maximize every meal purchase.
—
Editorial Disclaimer: Opinions expressed here are the author's alone, not those of any bank, credit card issuer, airlines or hotel chain, and have not been reviewed, approved or otherwise endorsed by any of these entities.
Source: Read Full Article