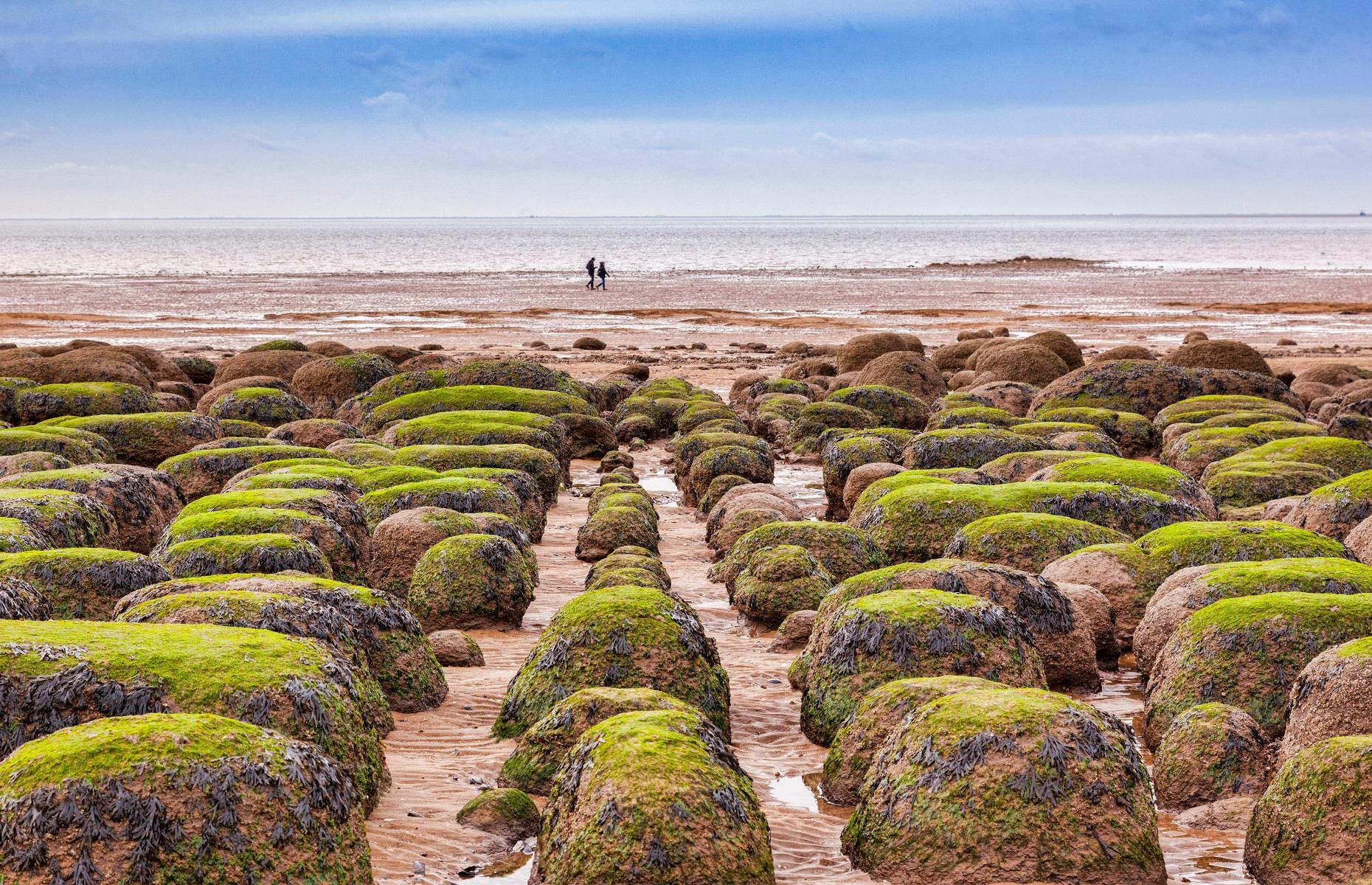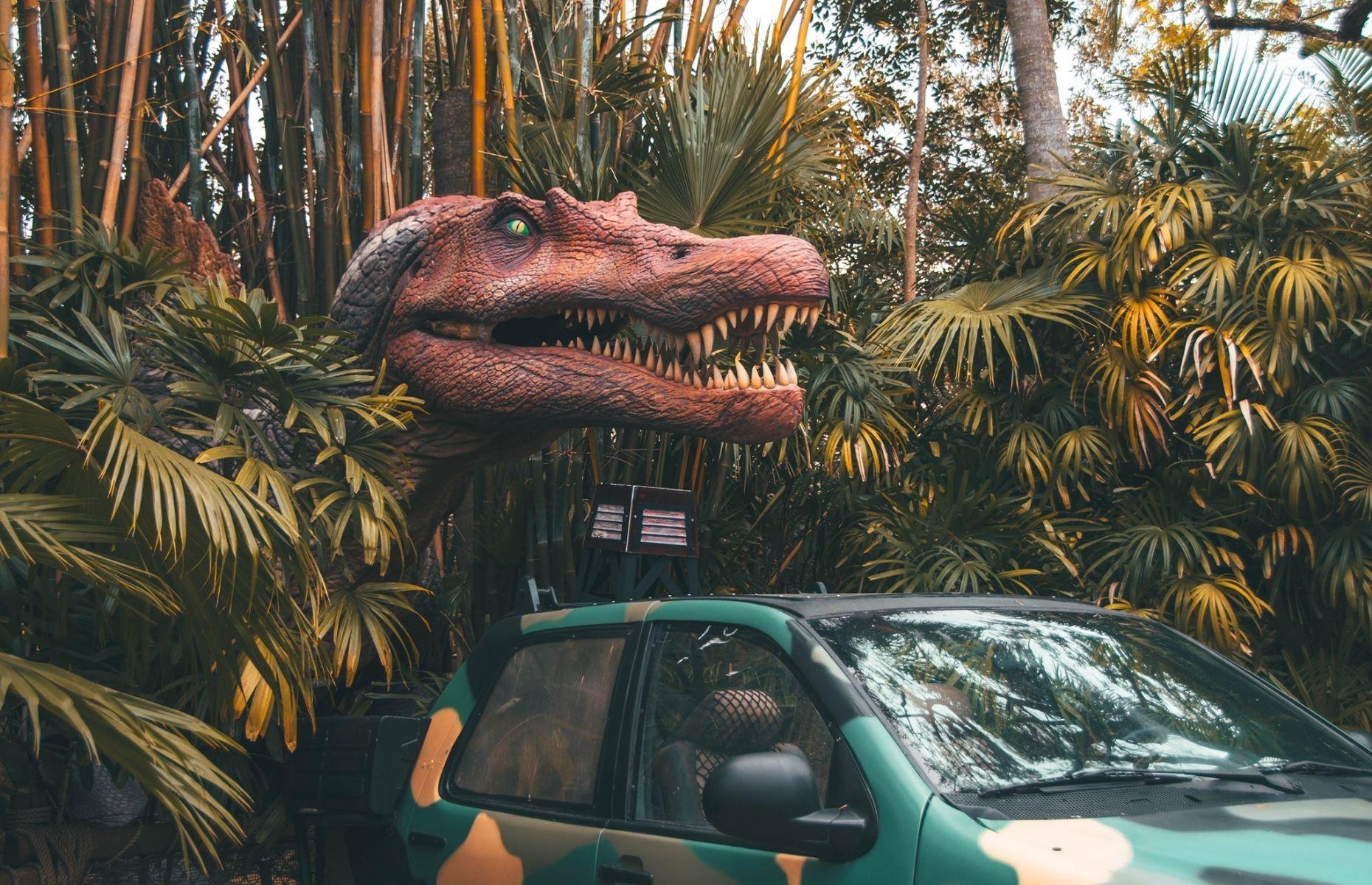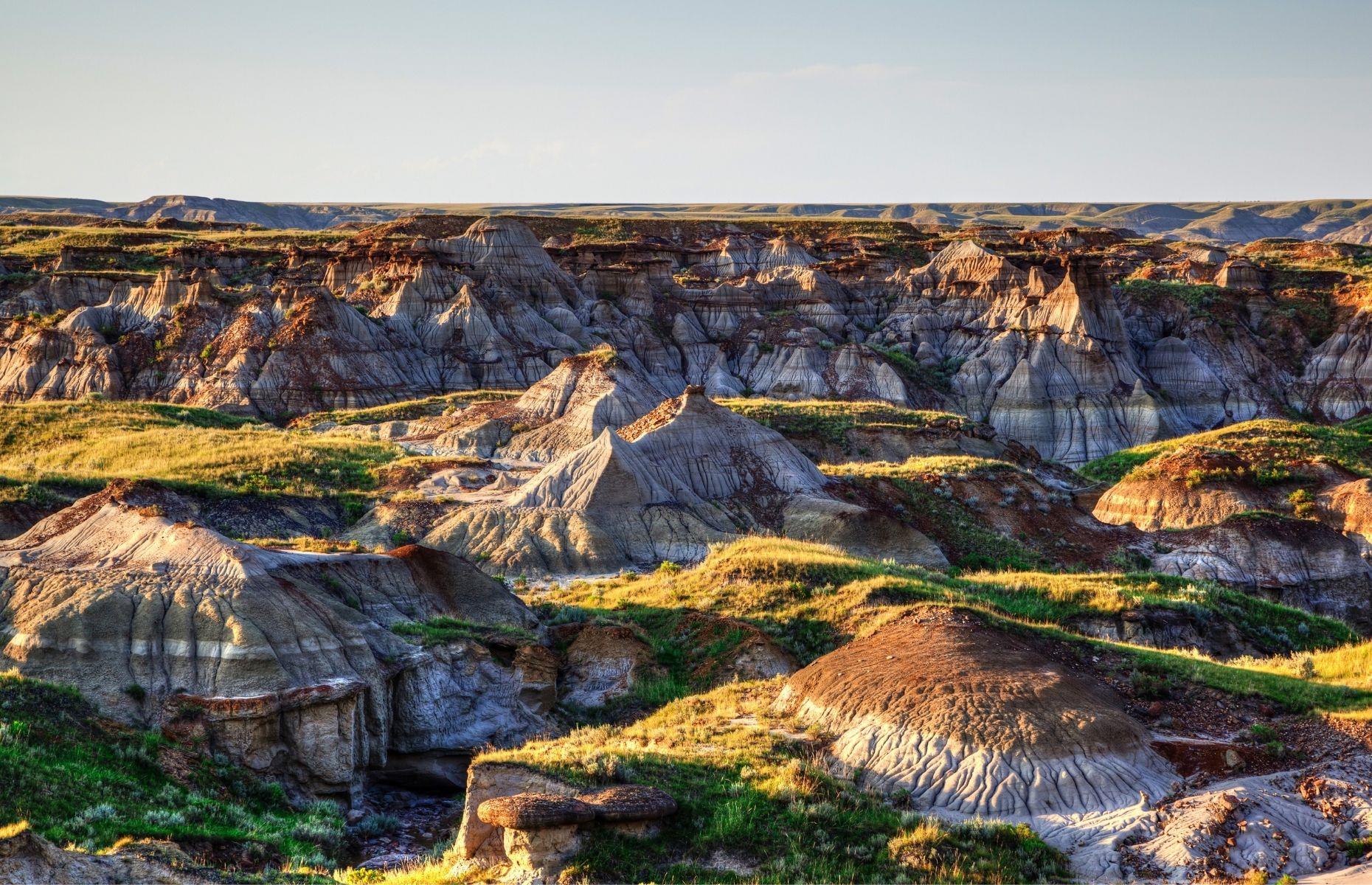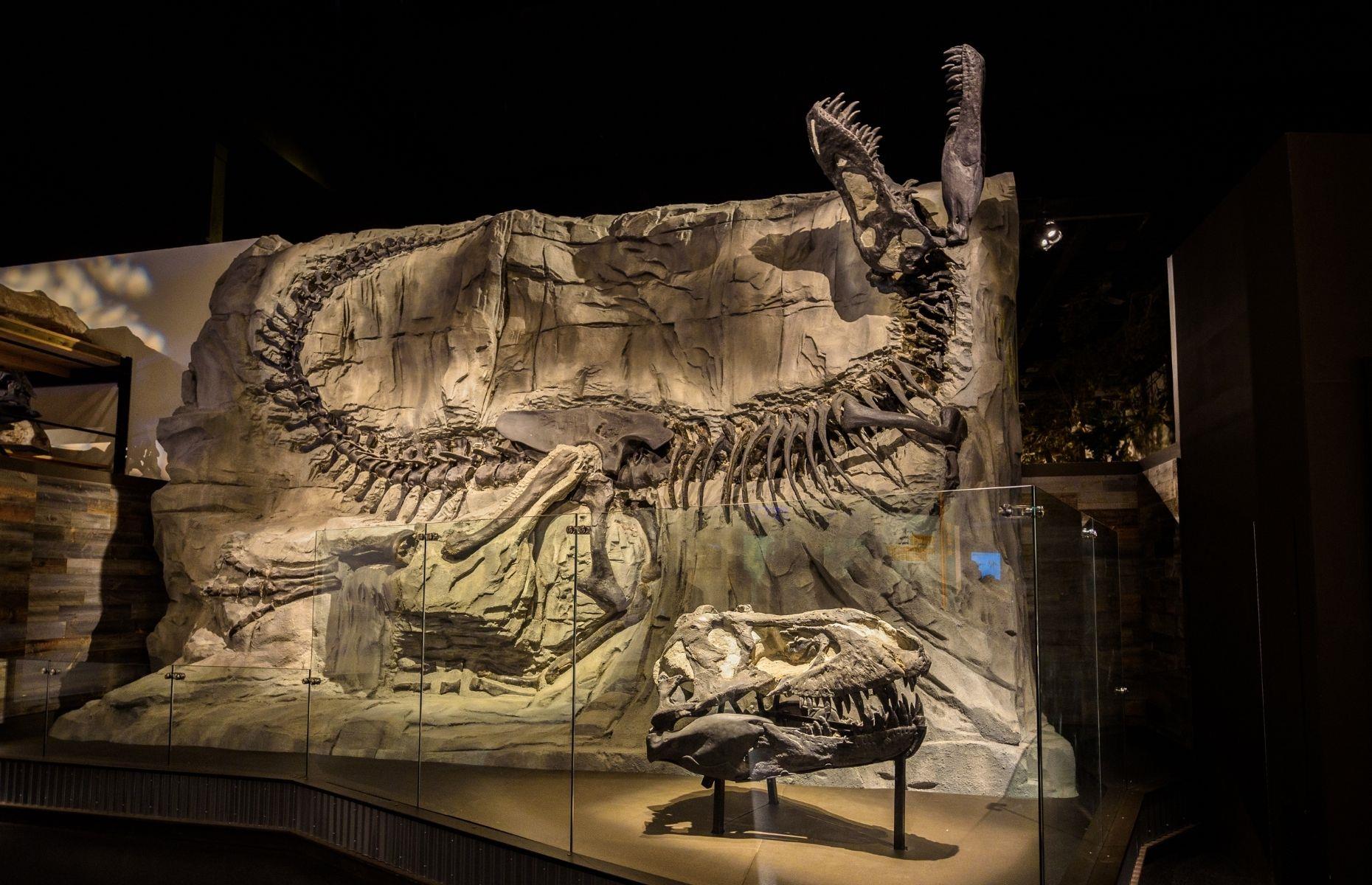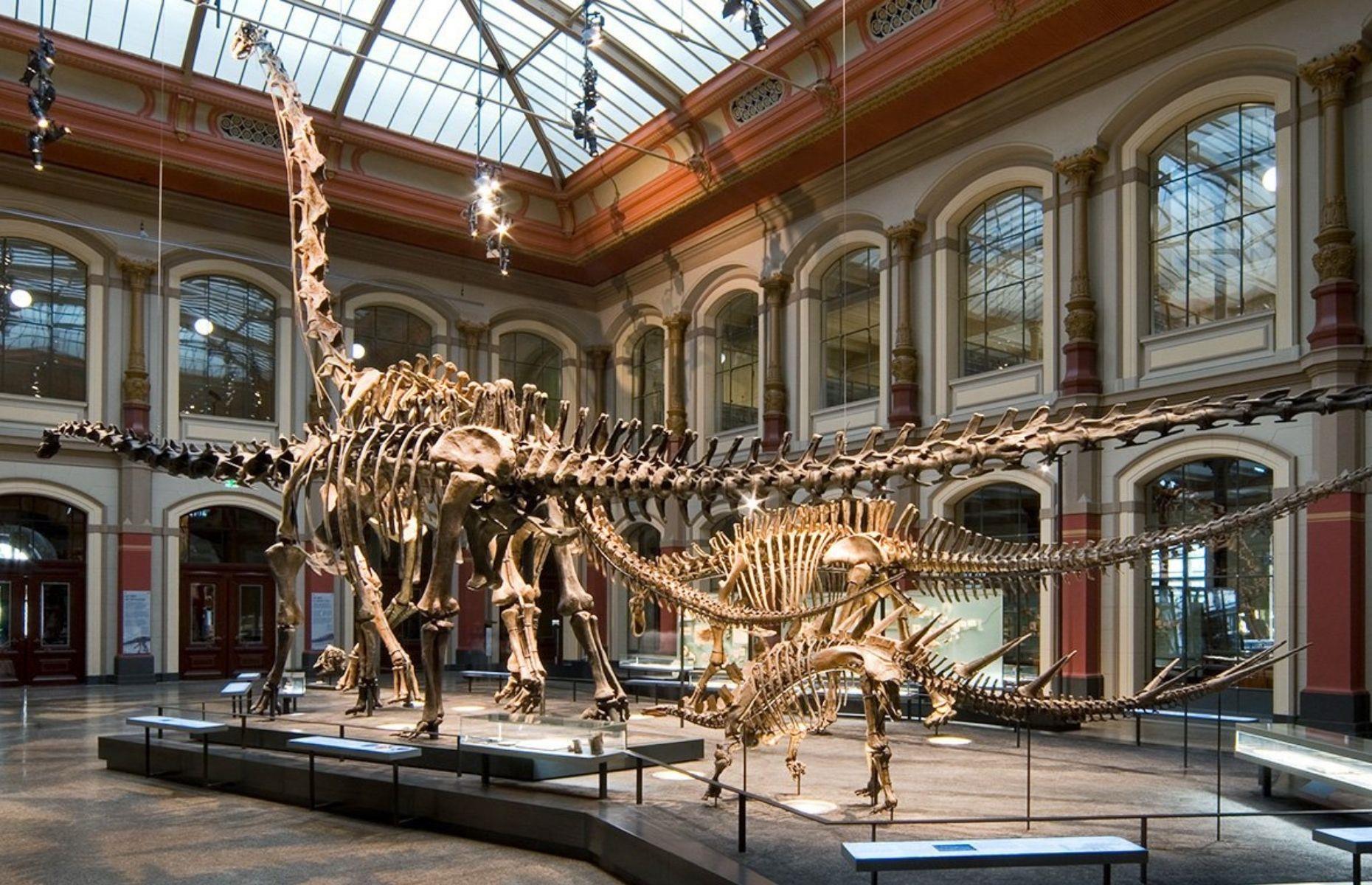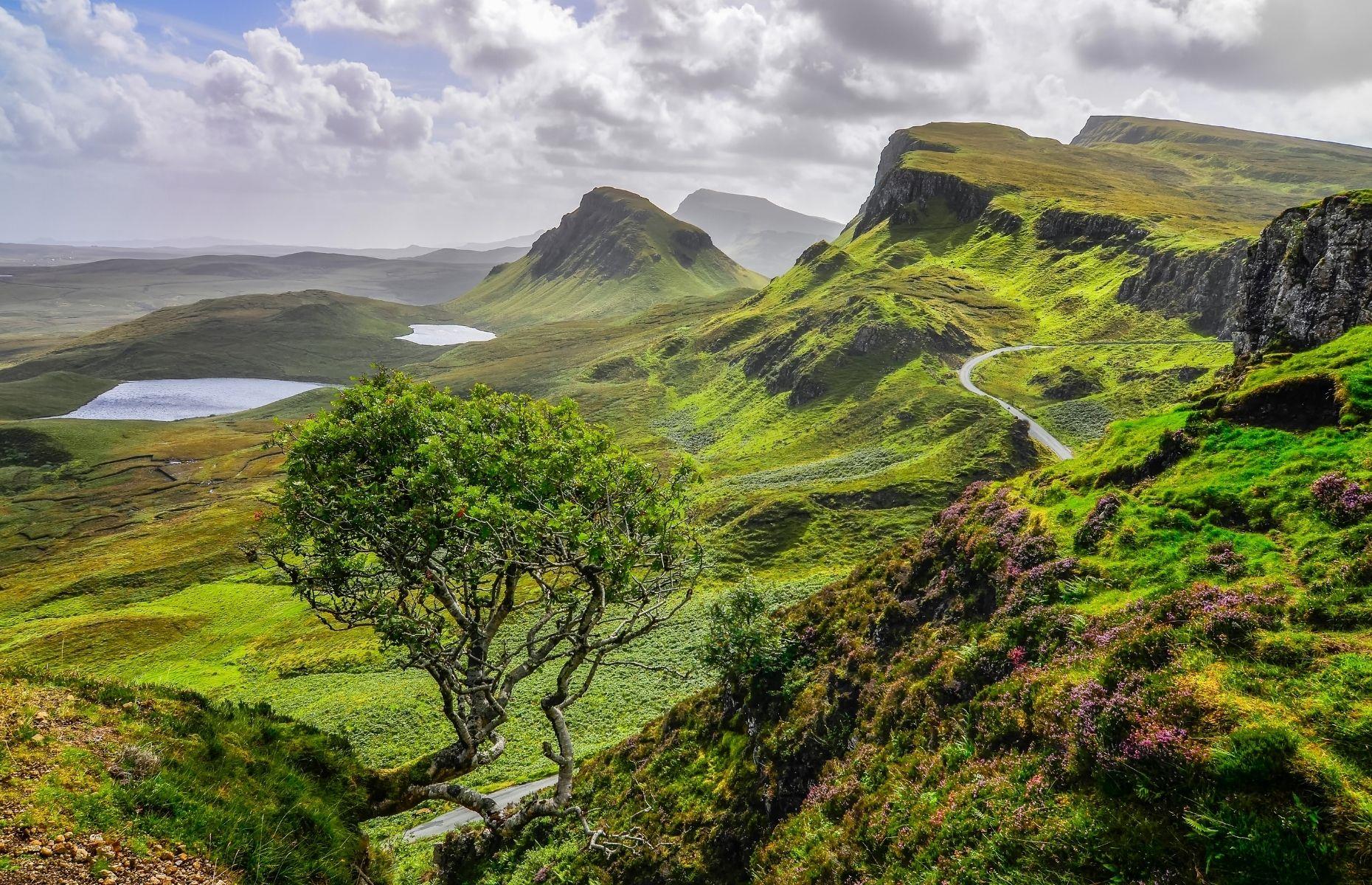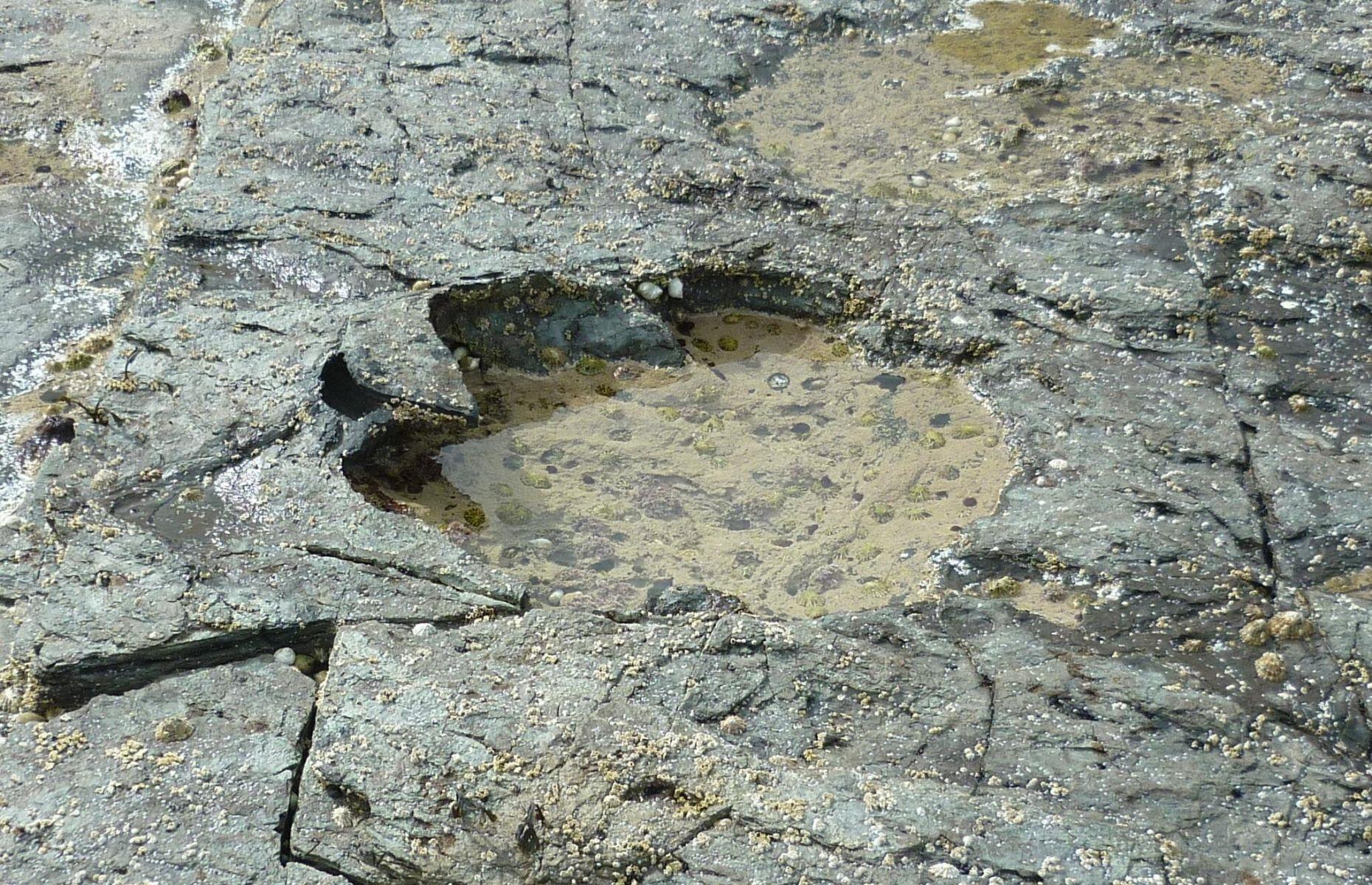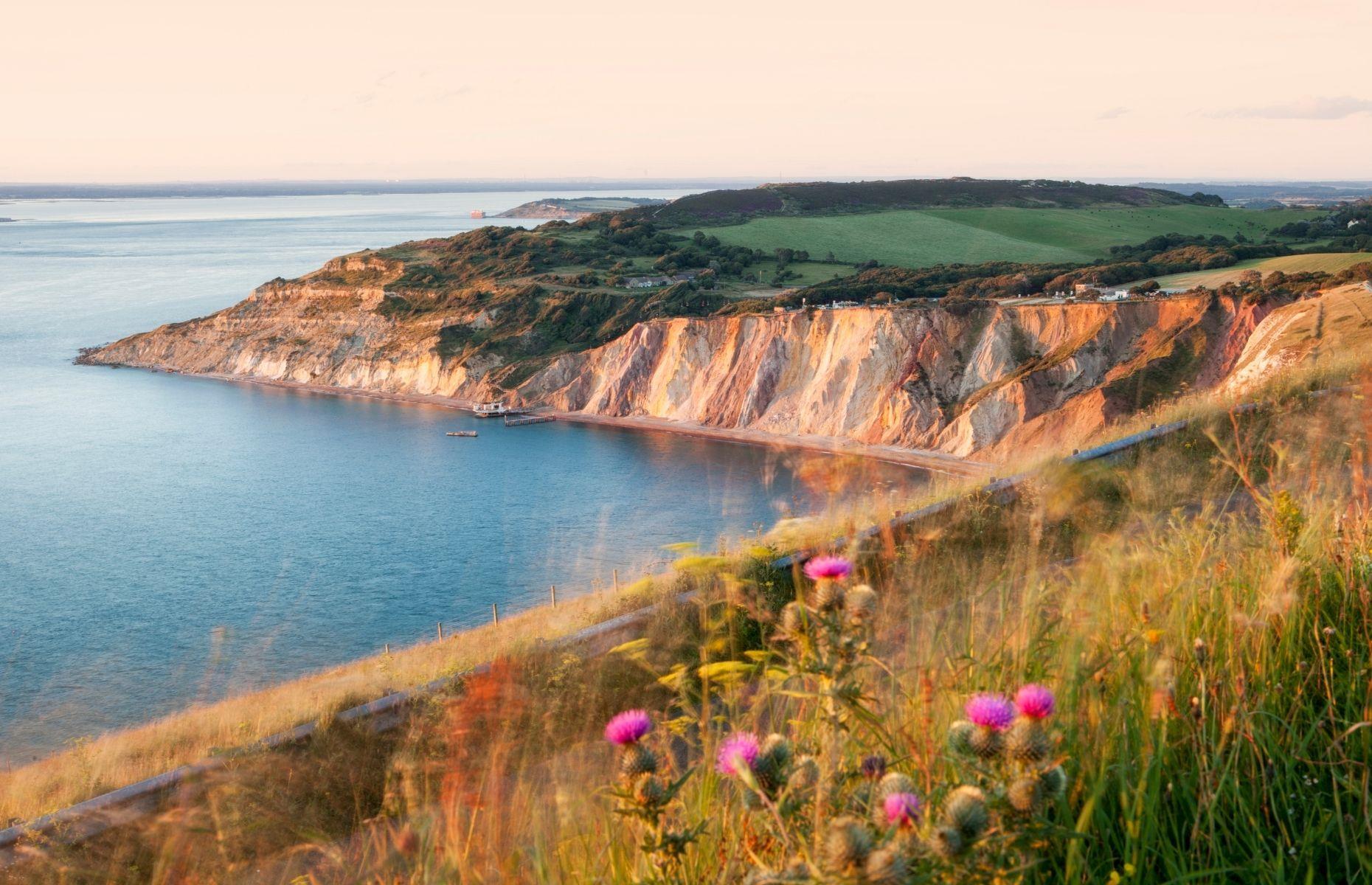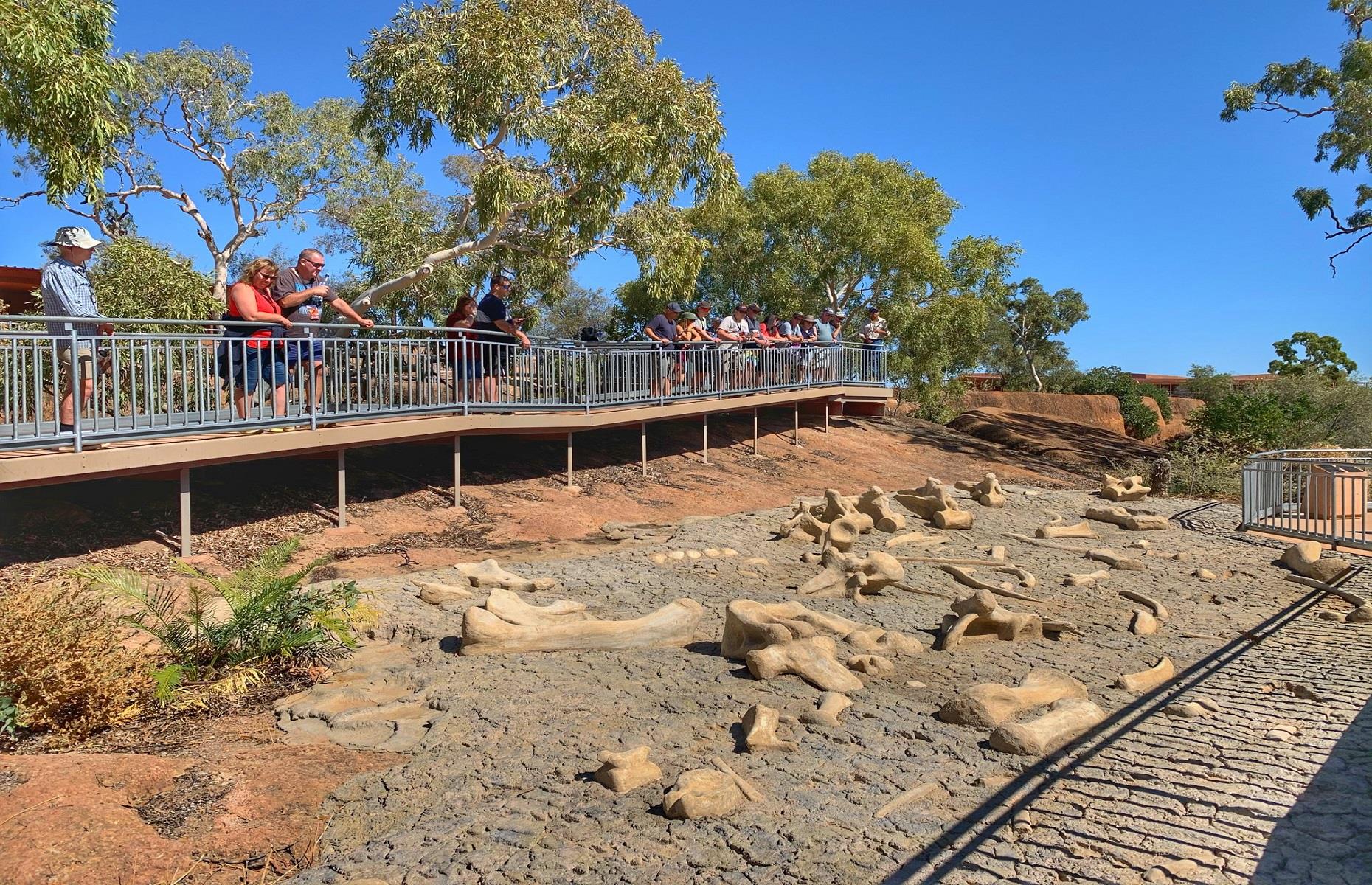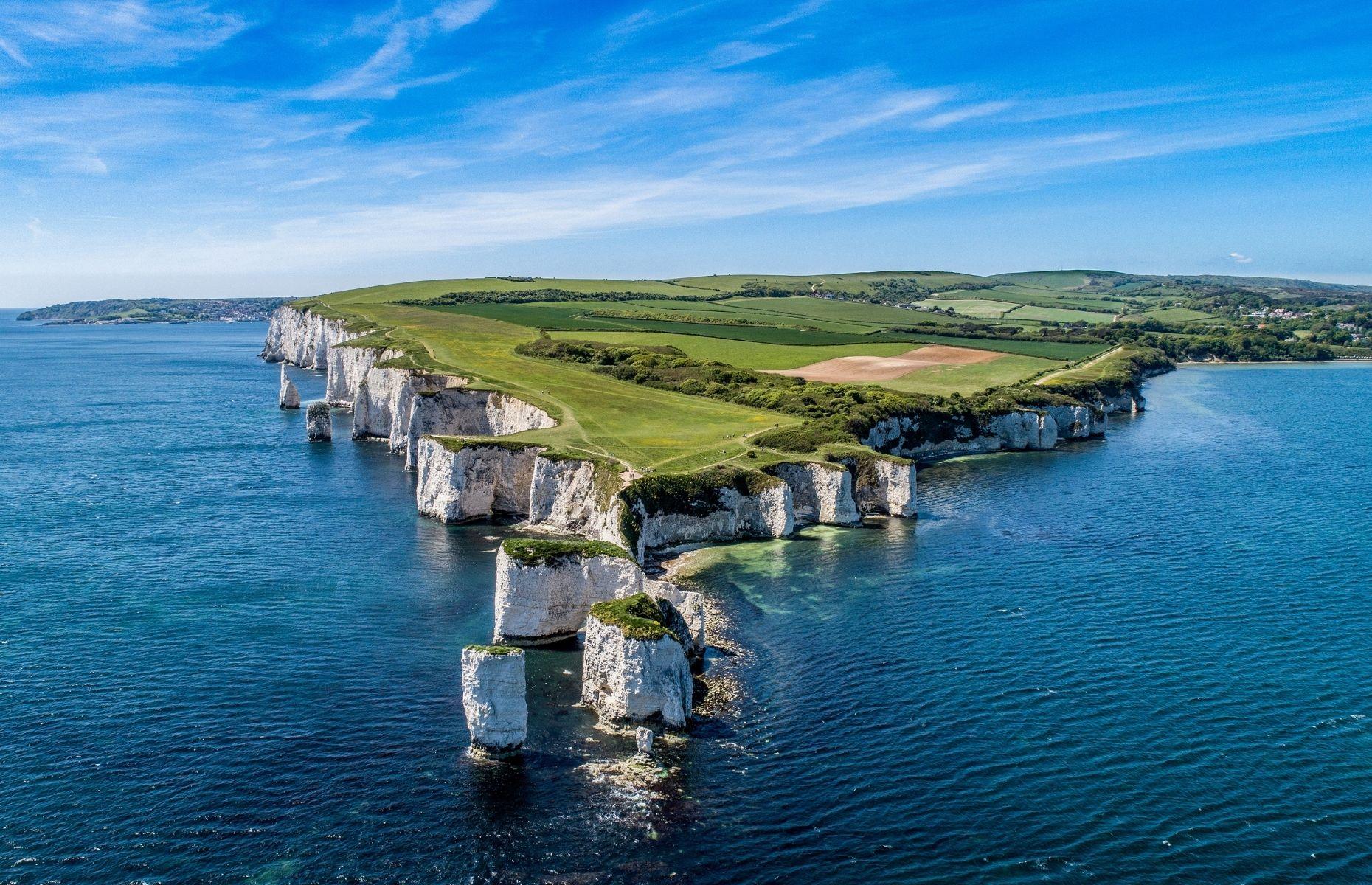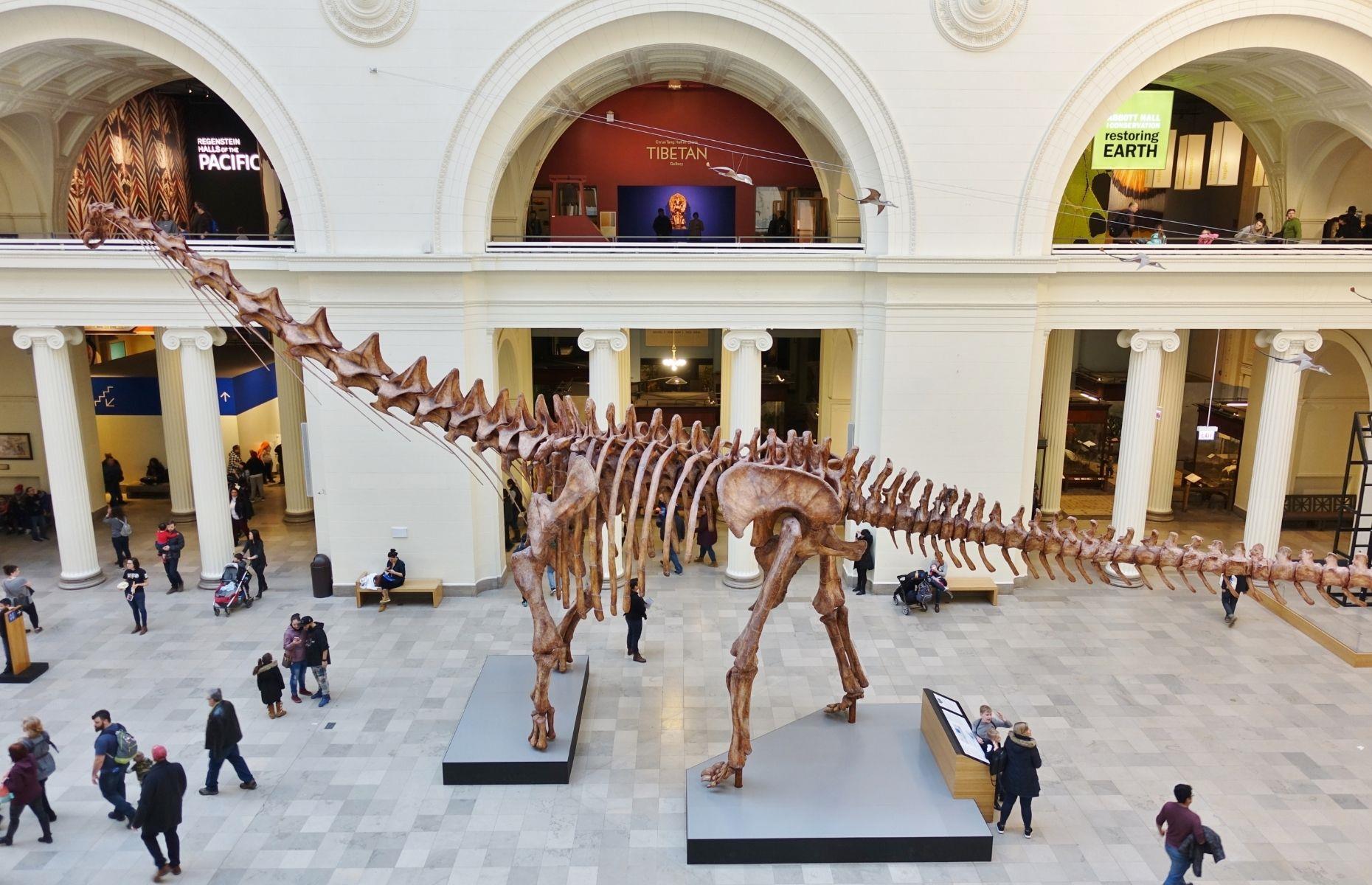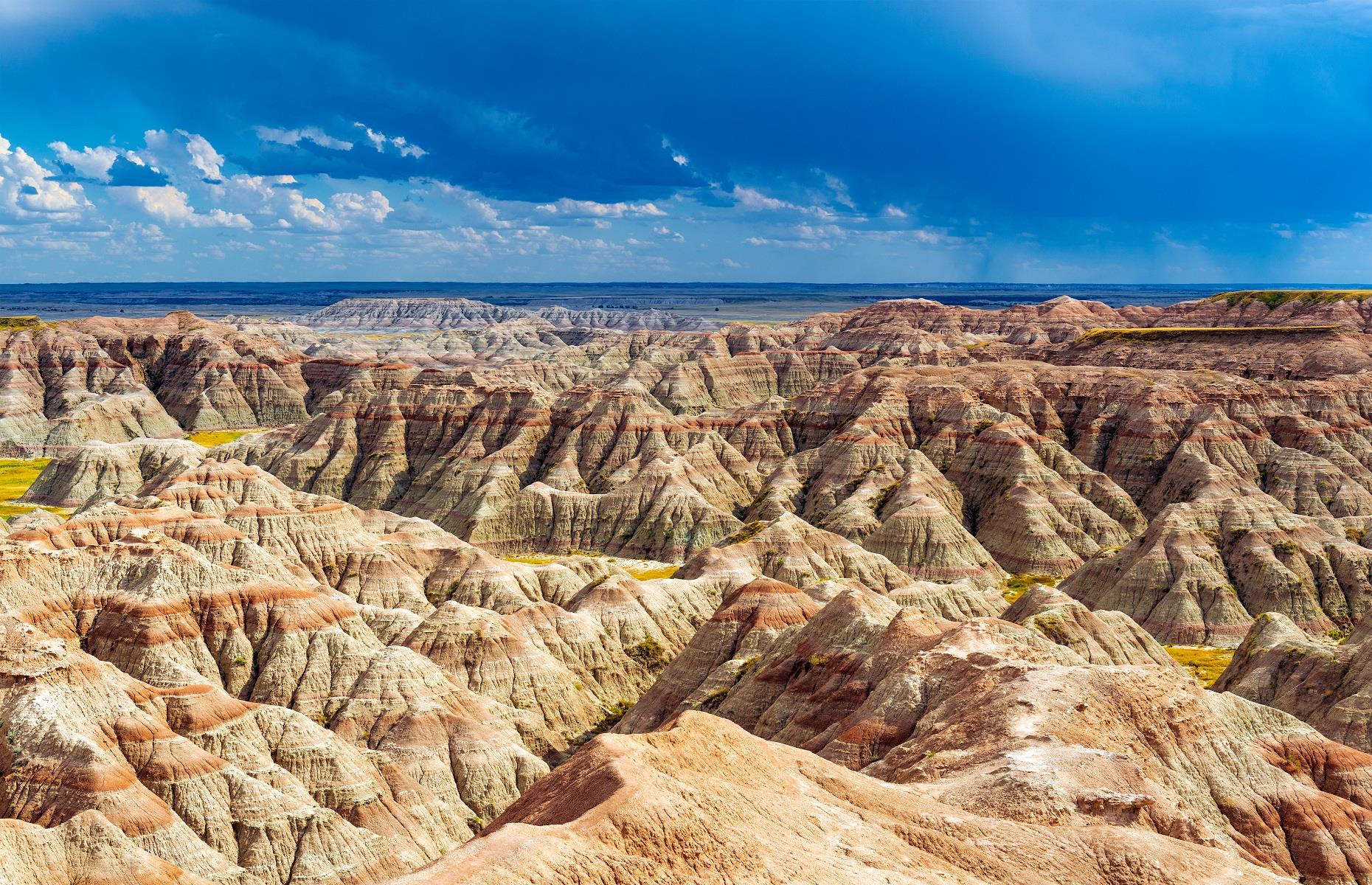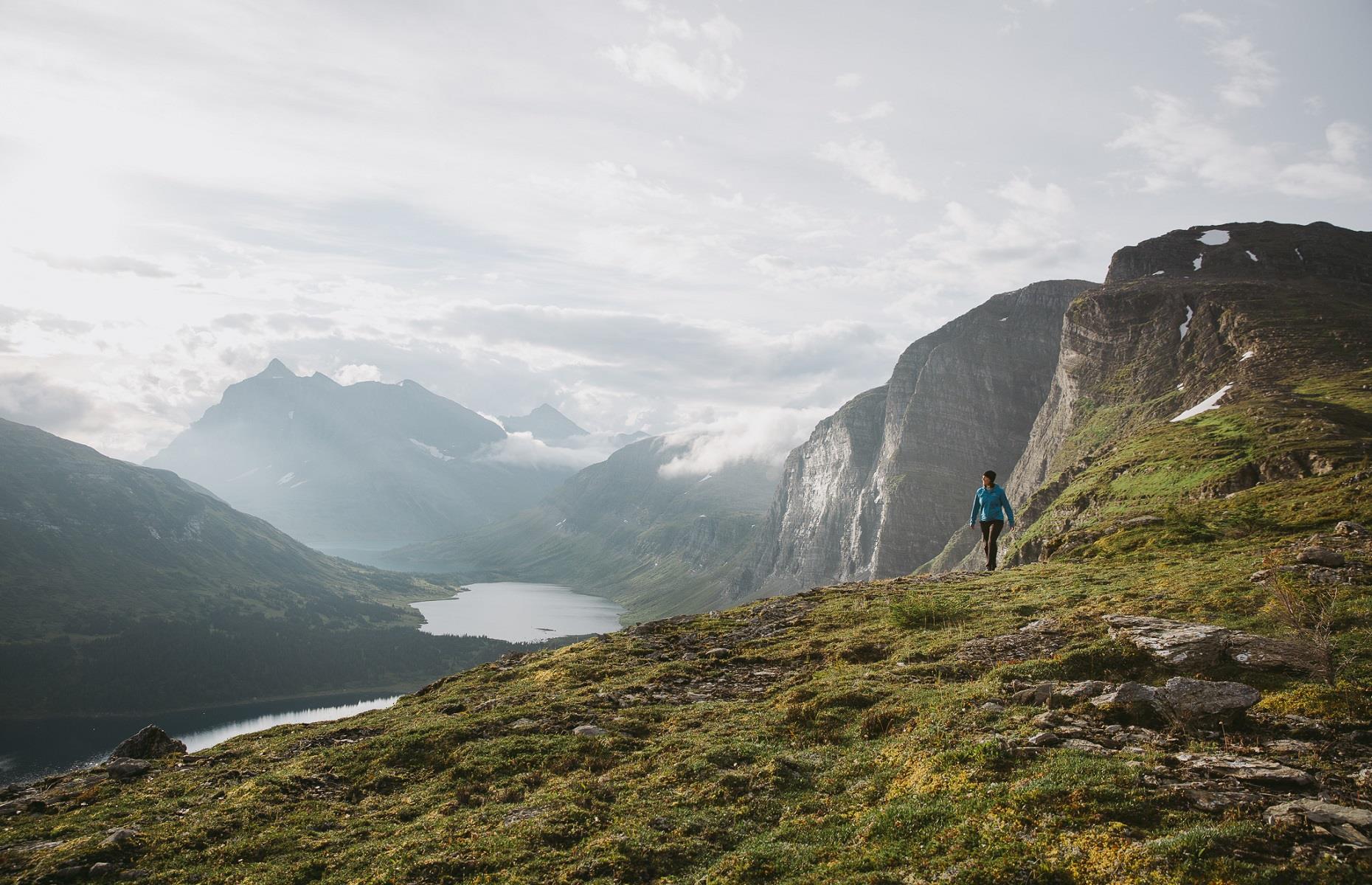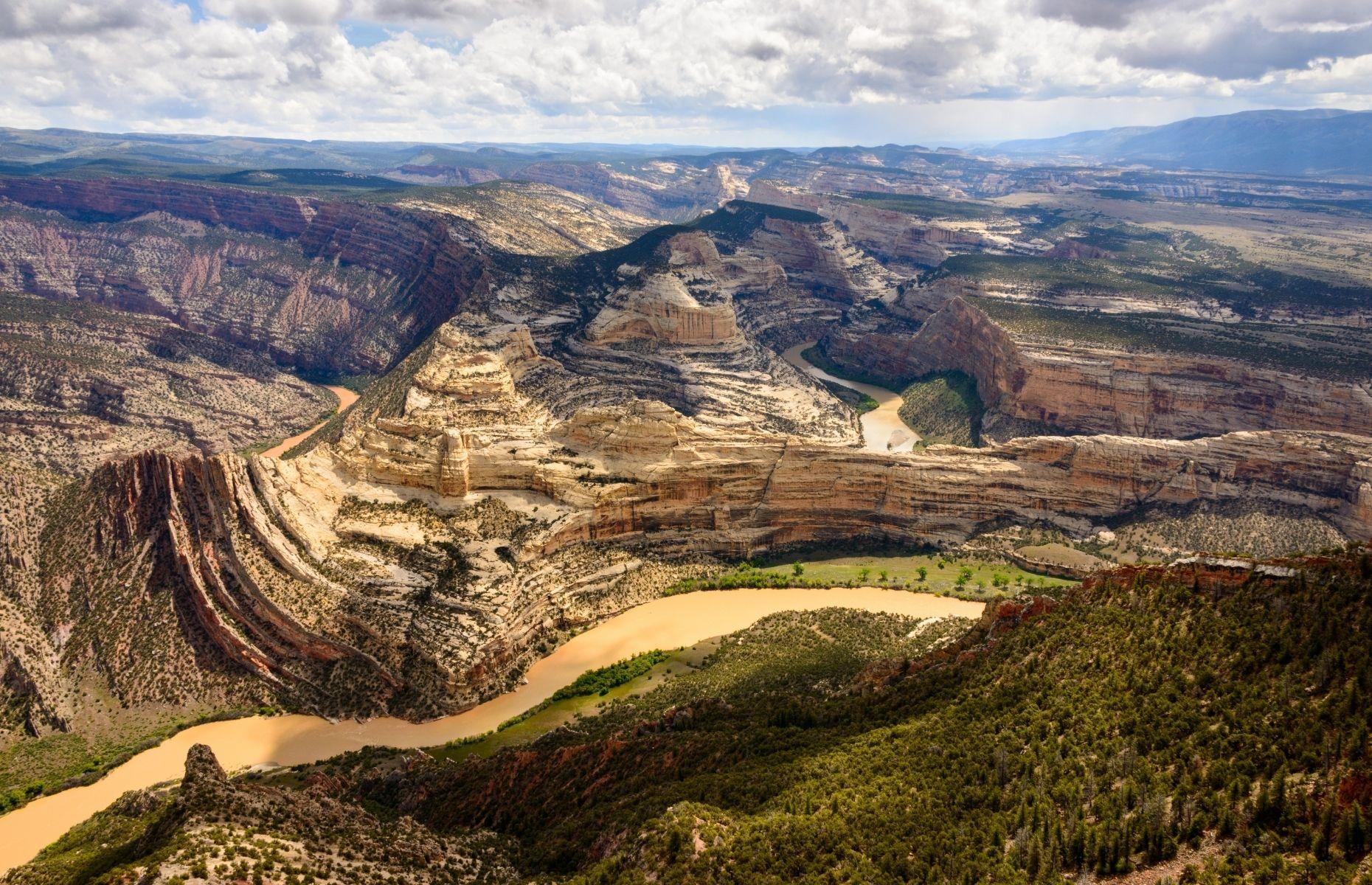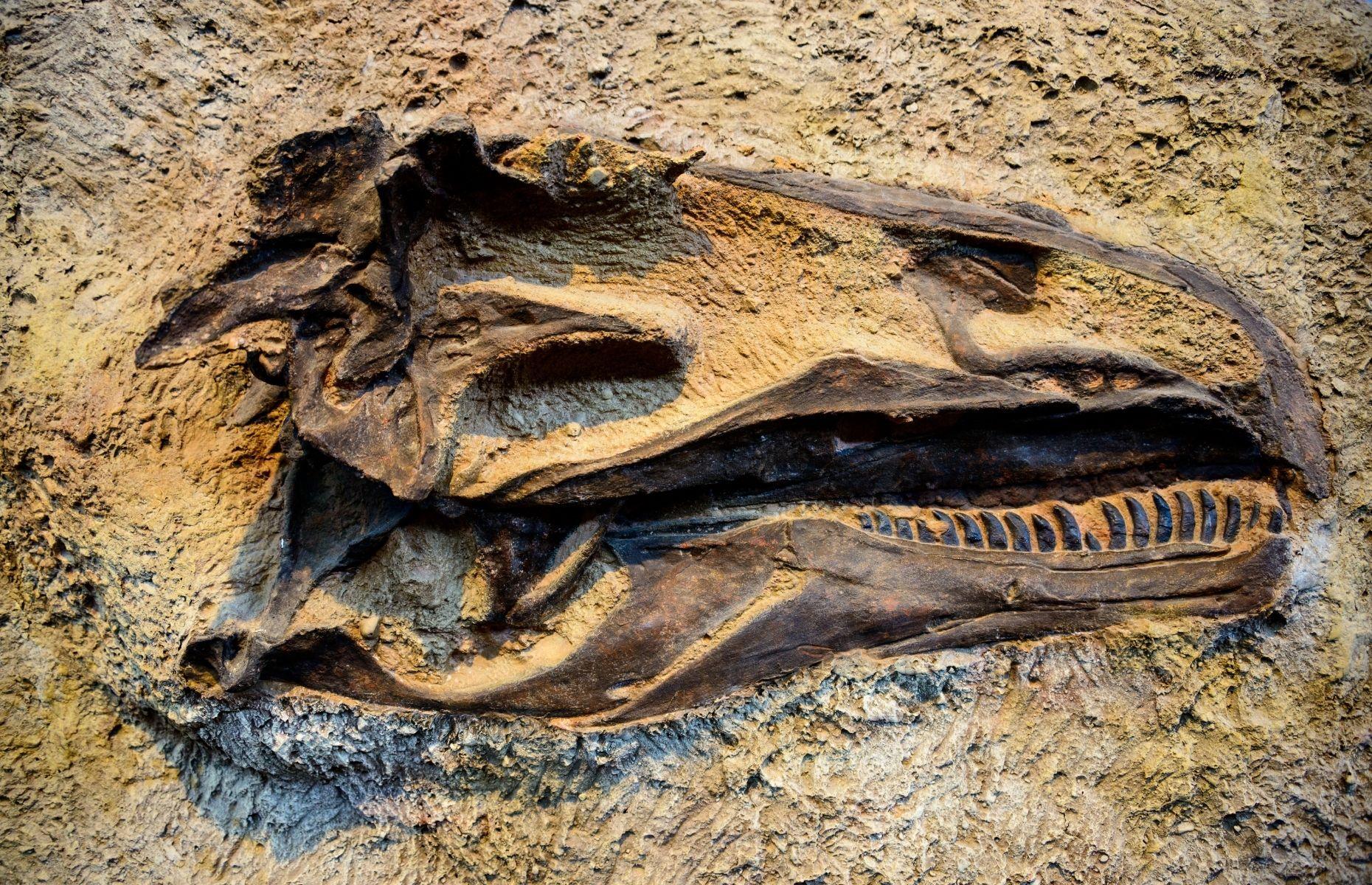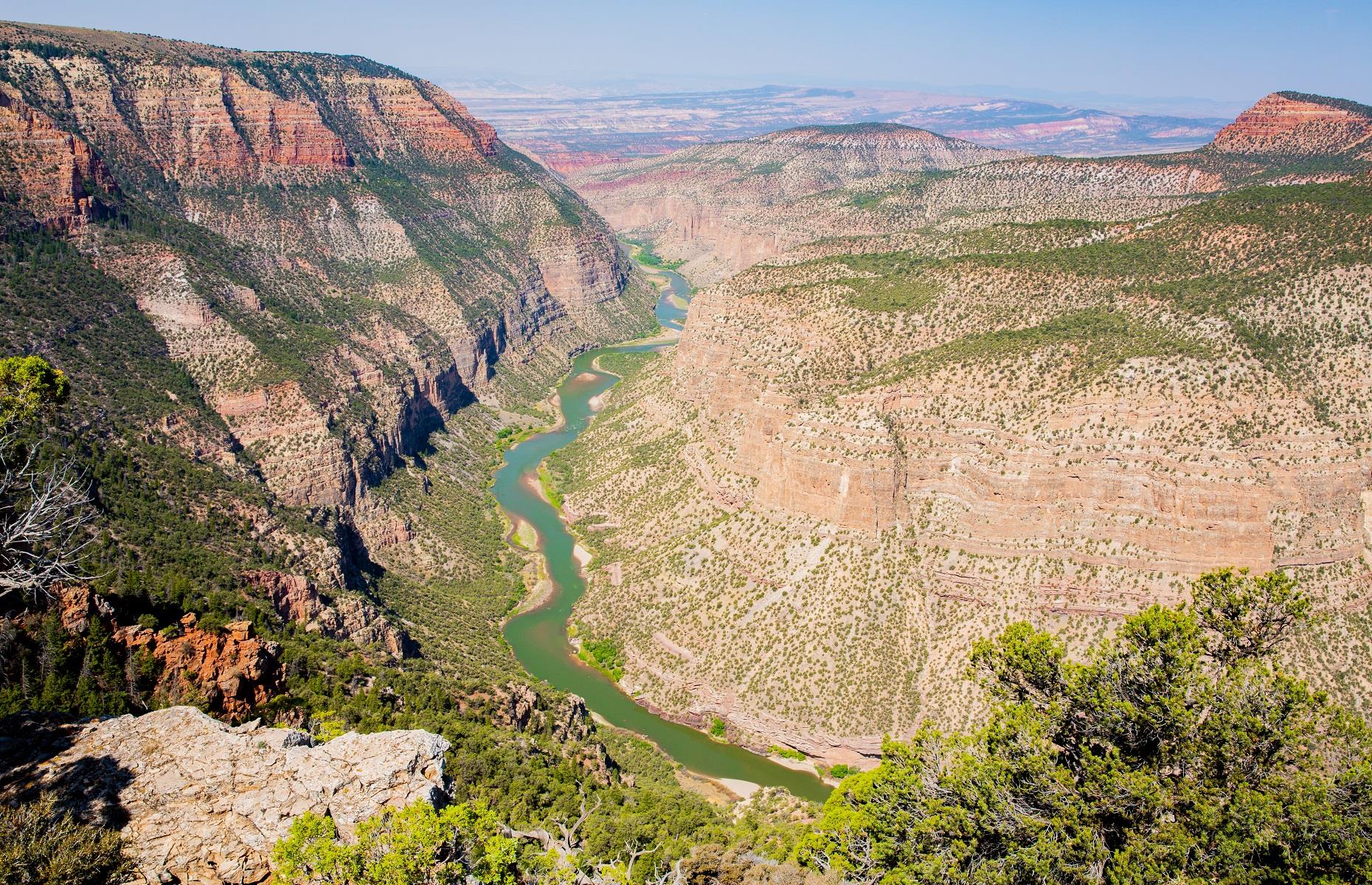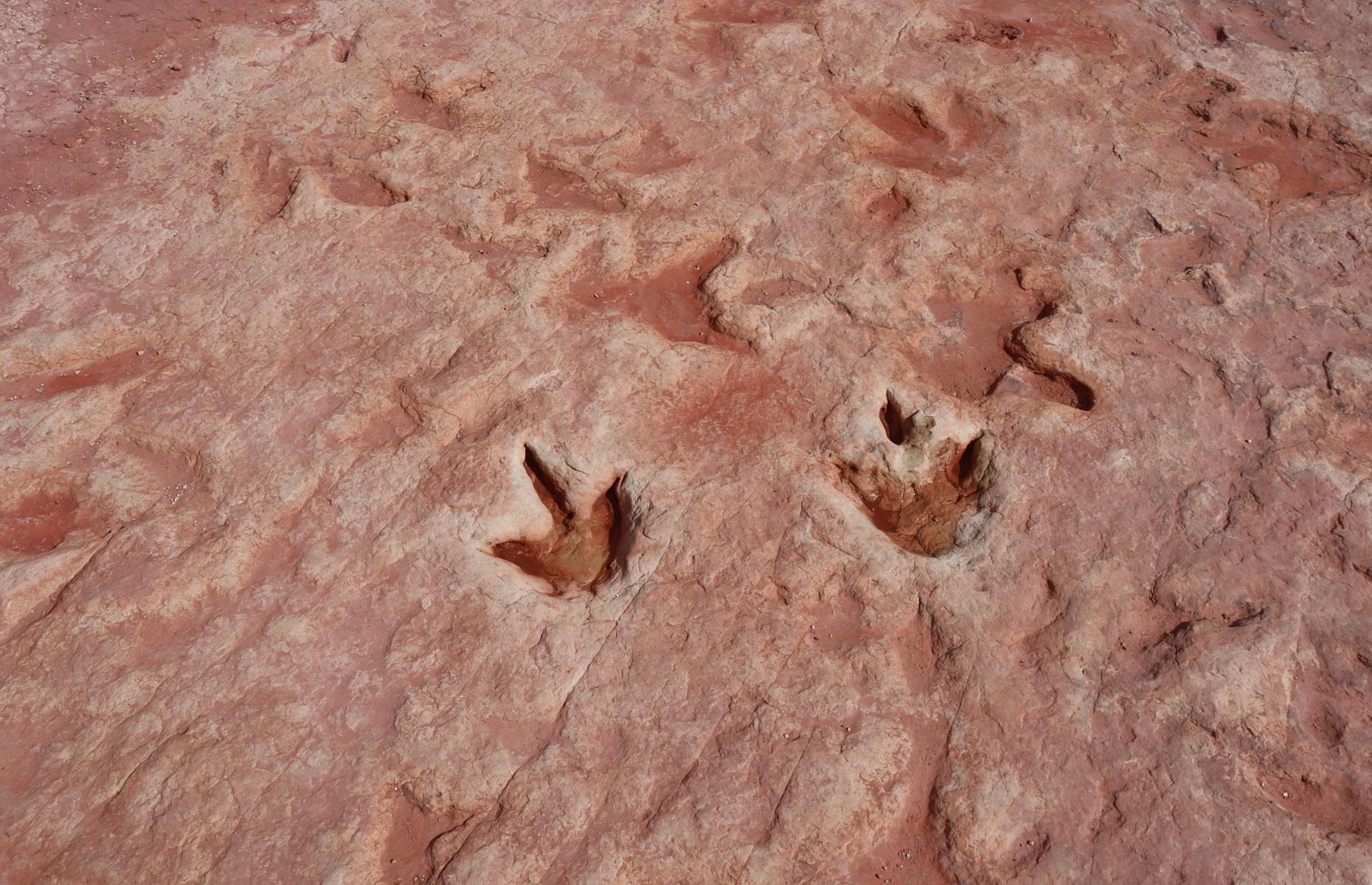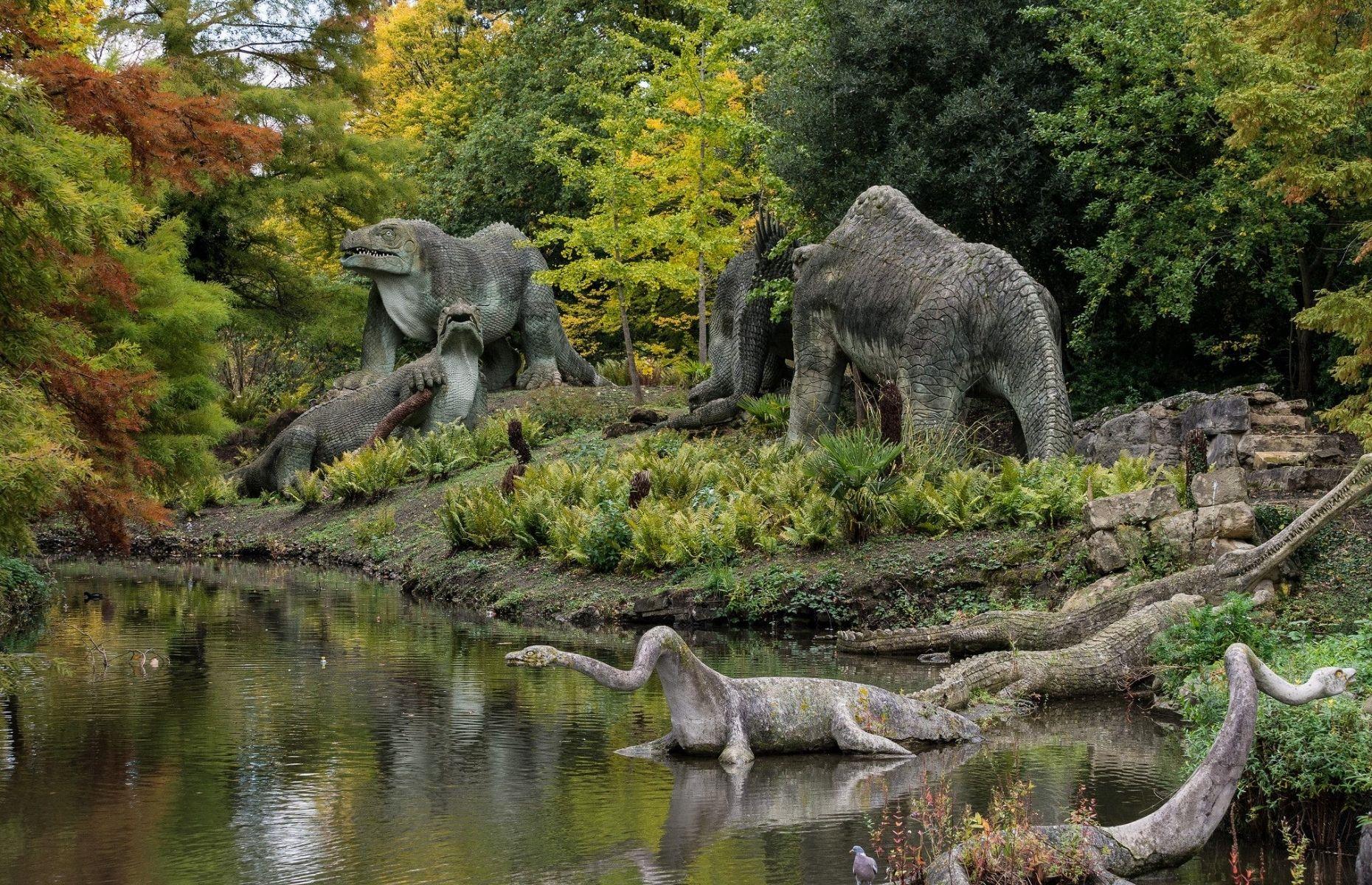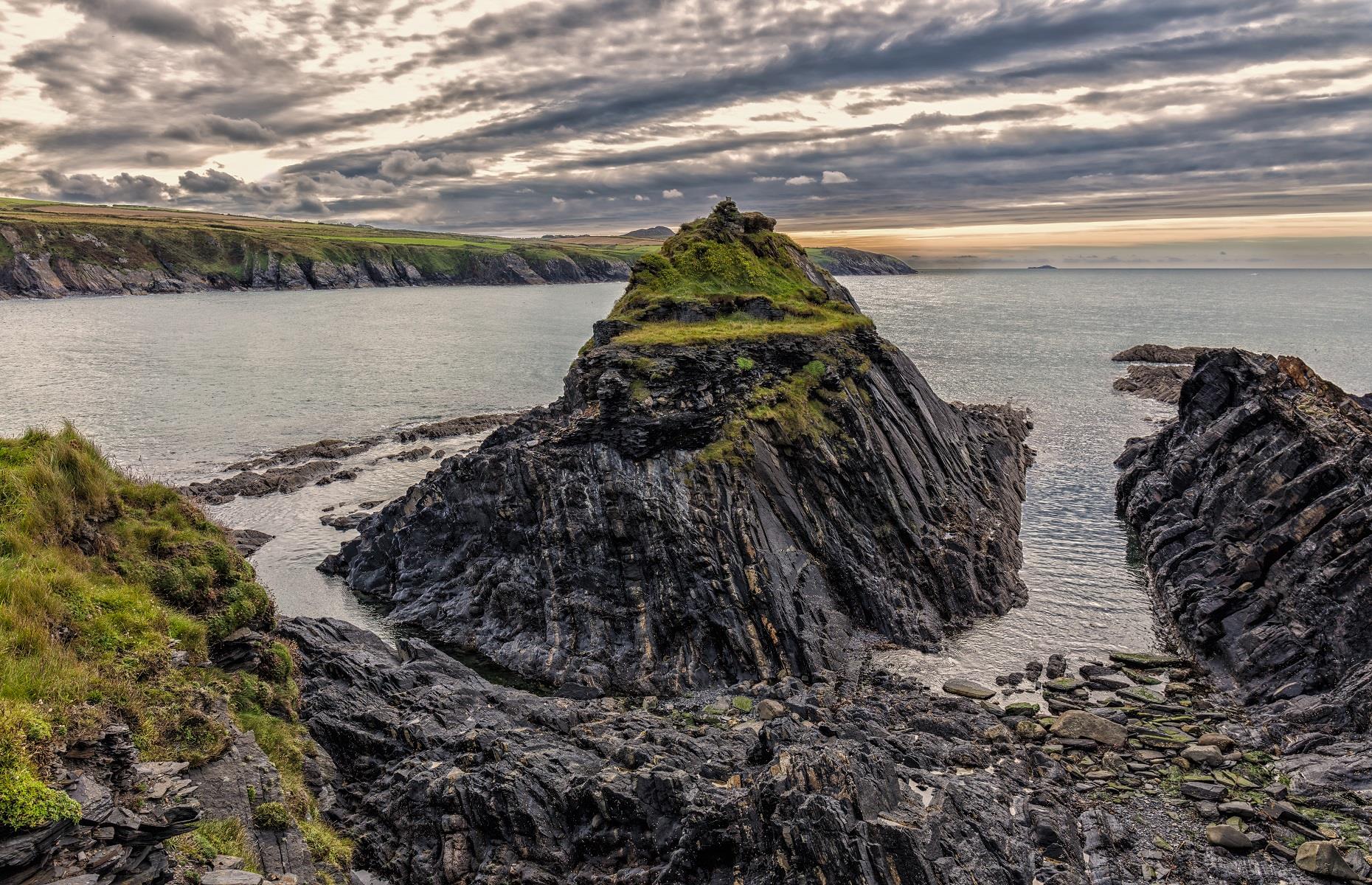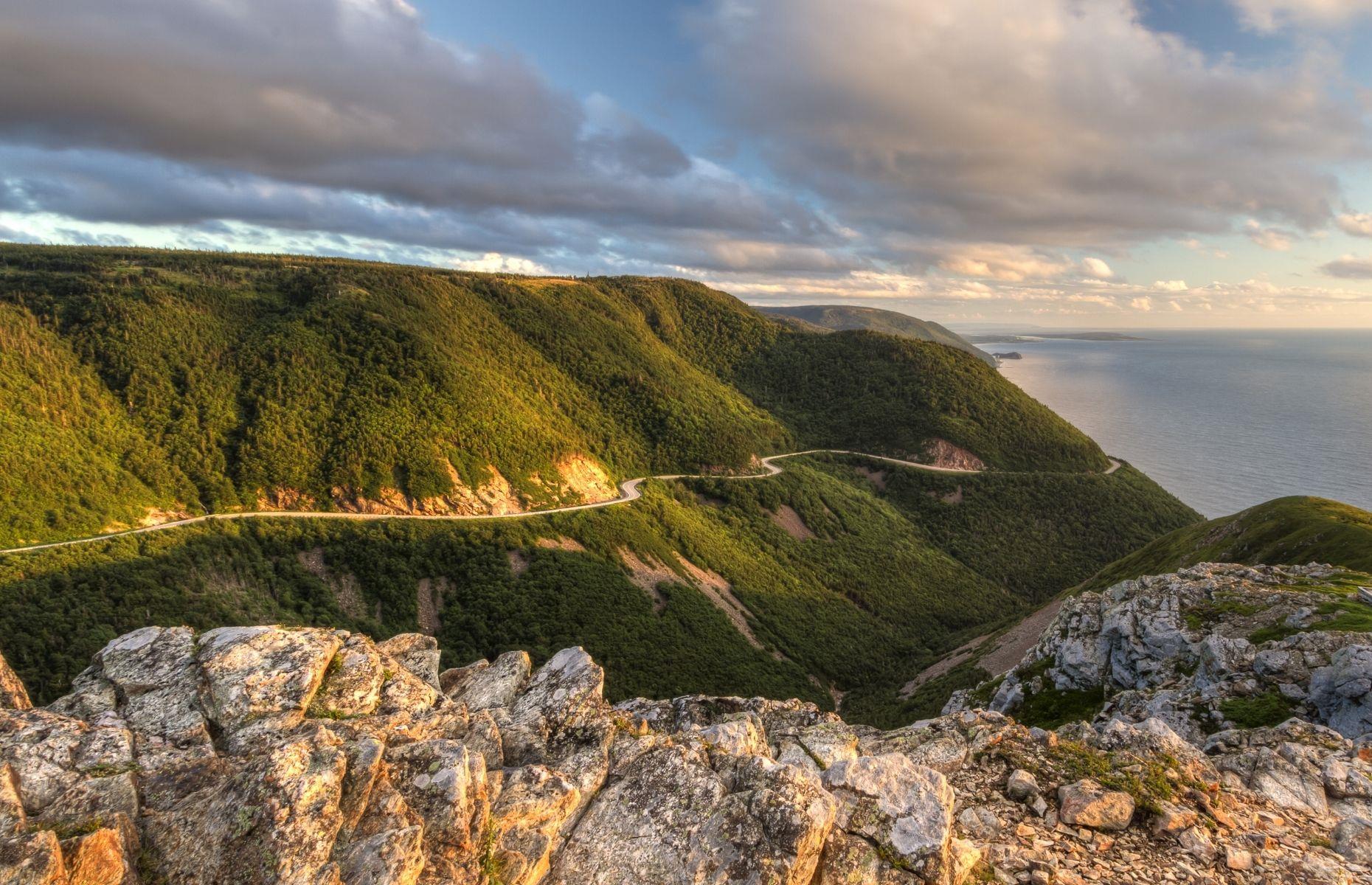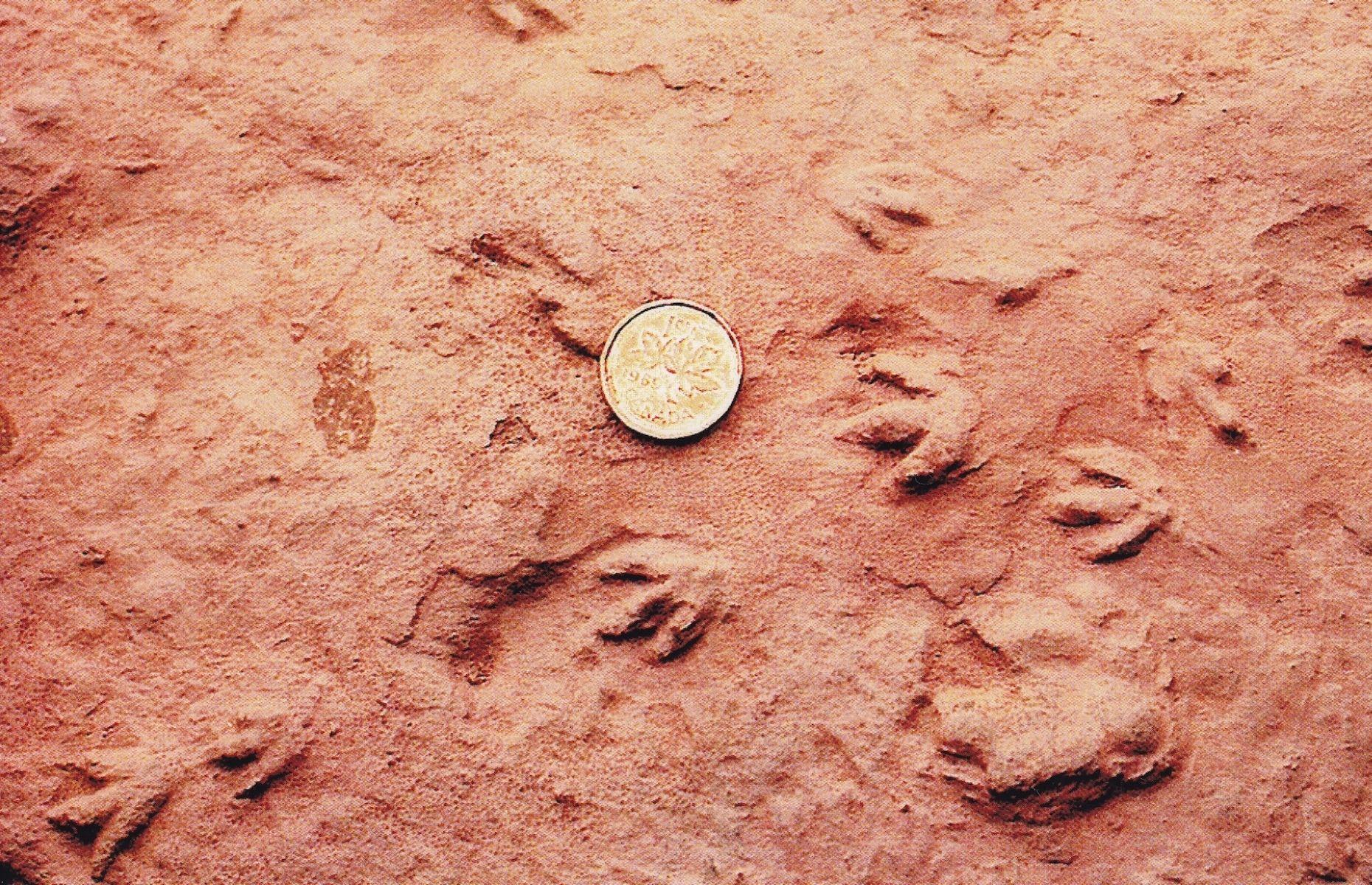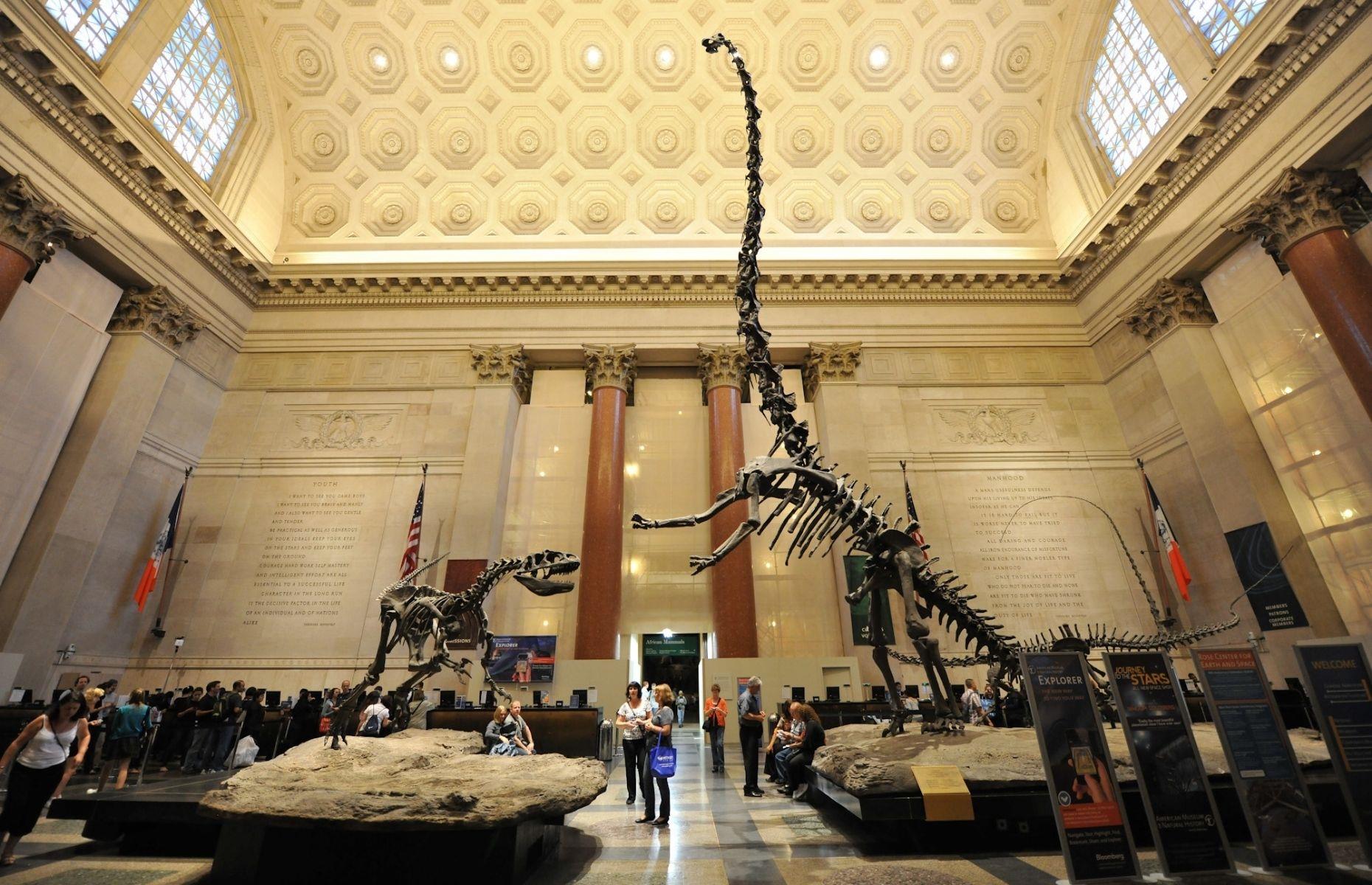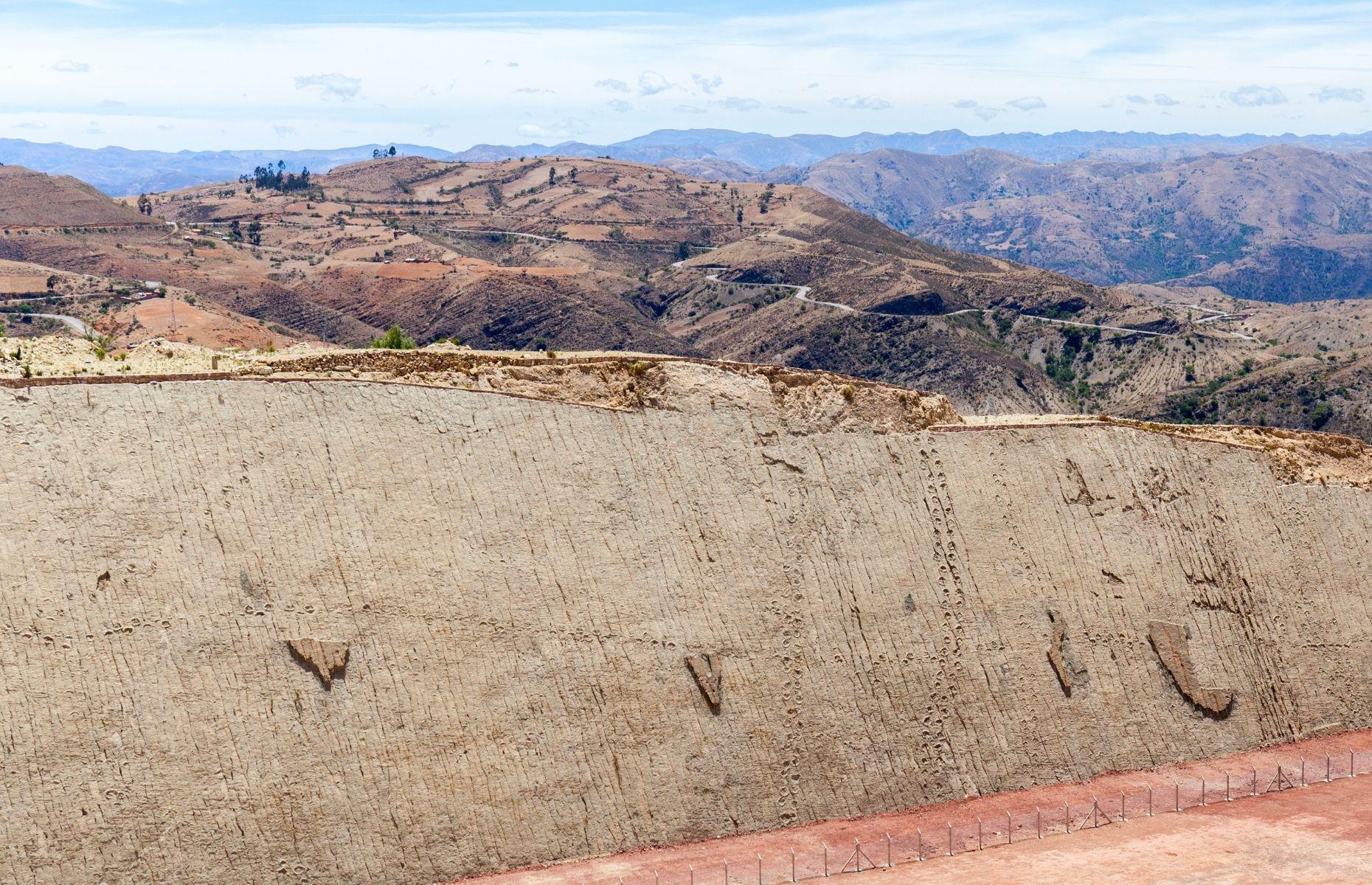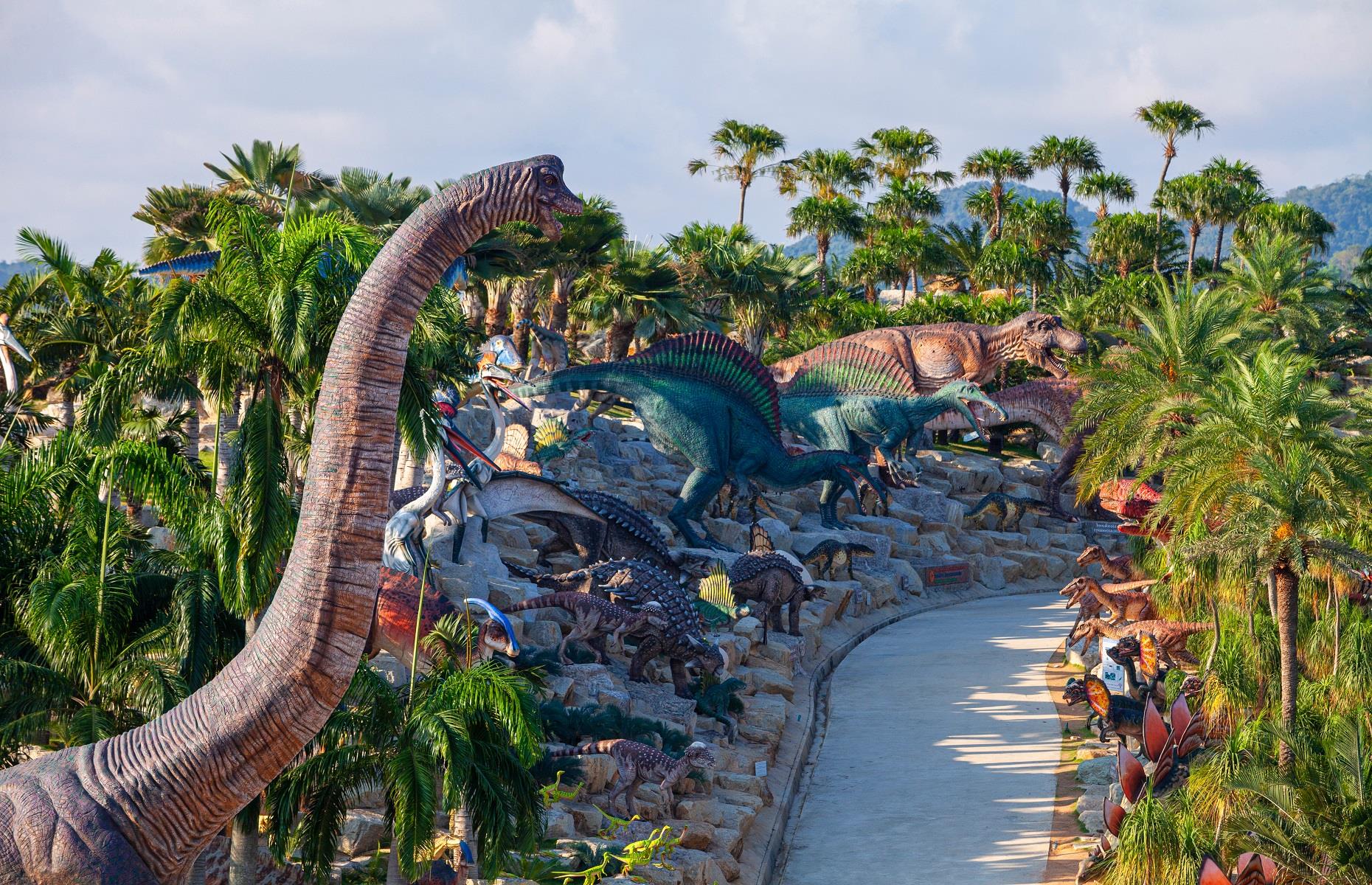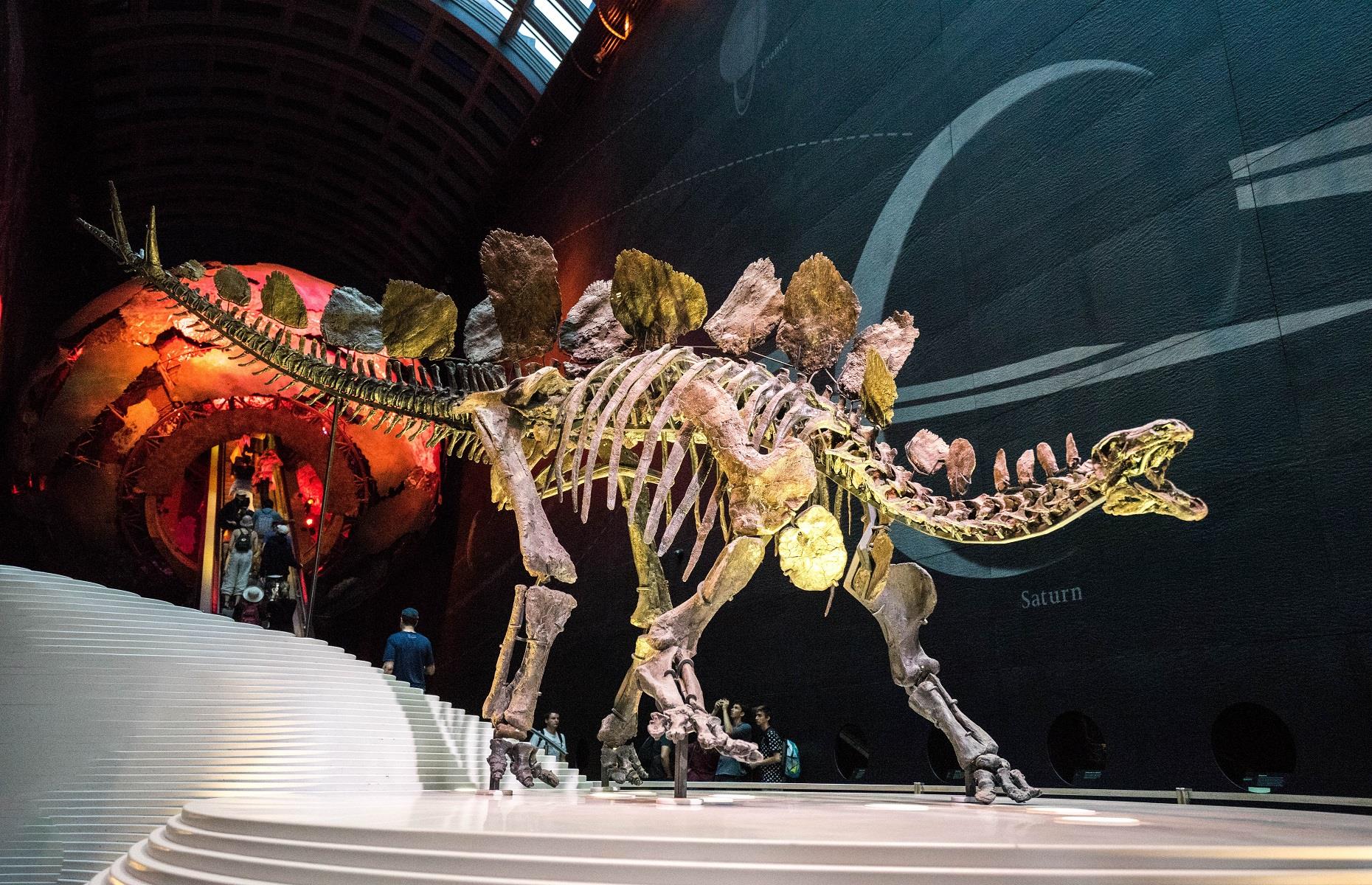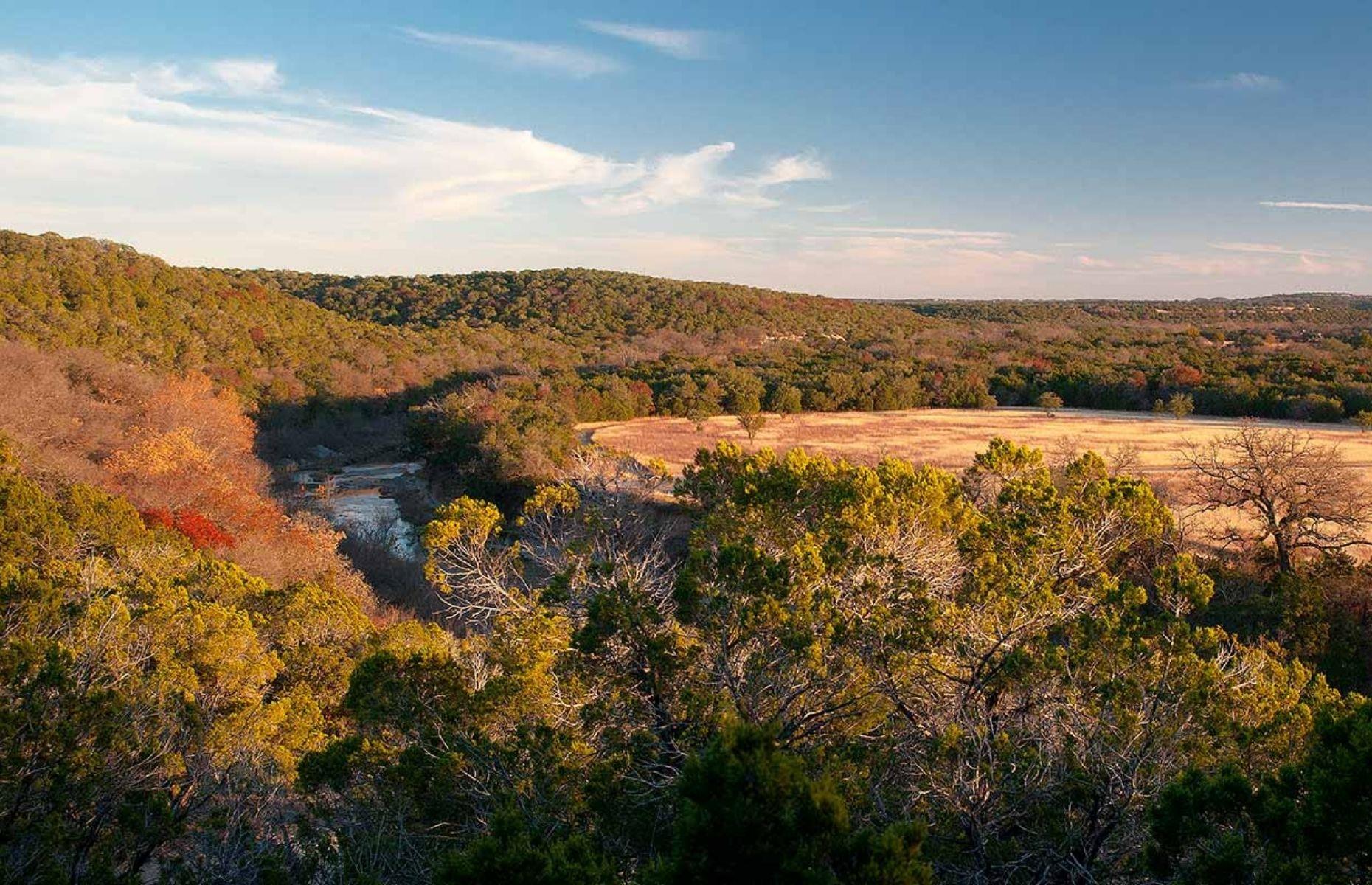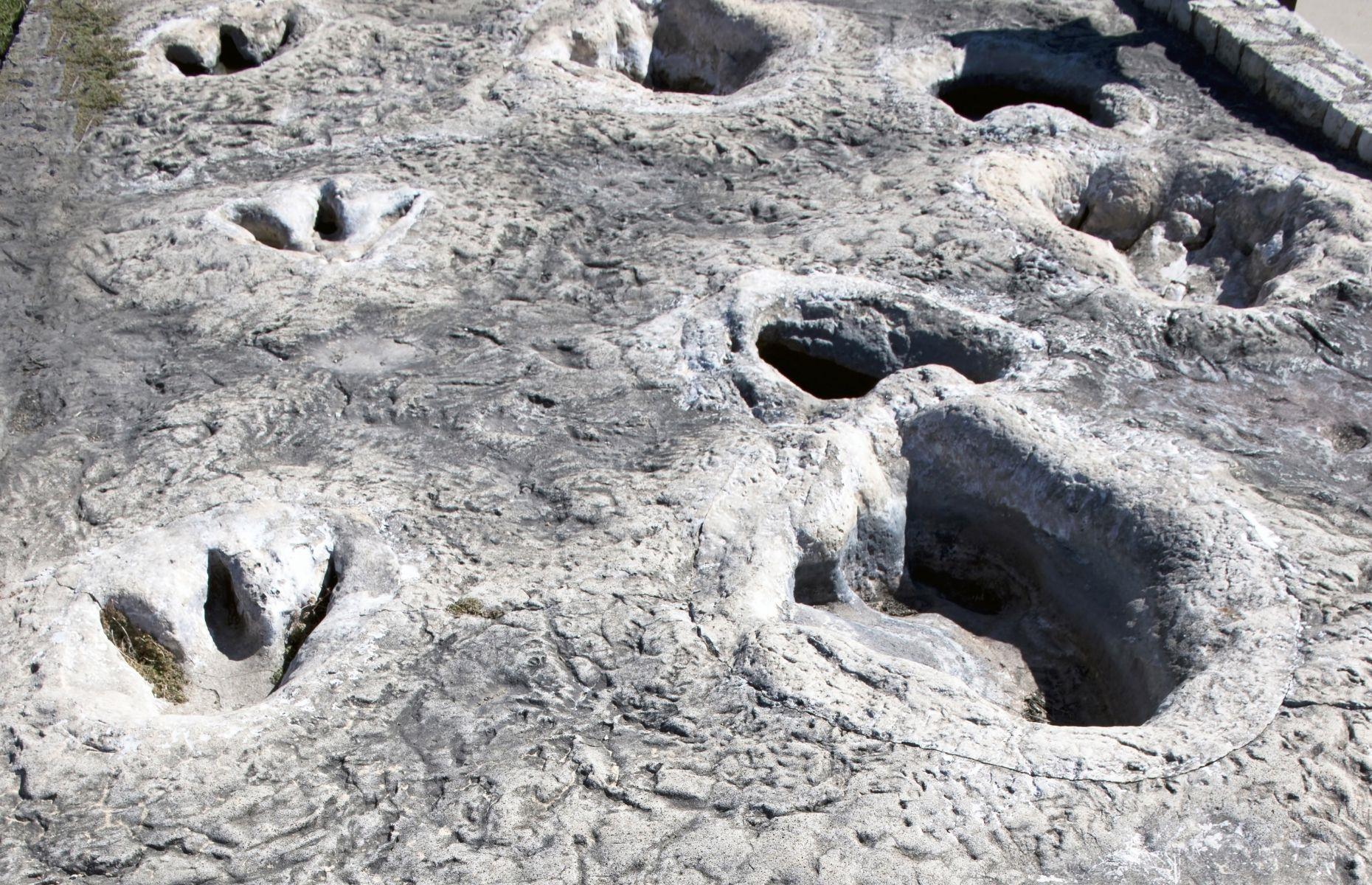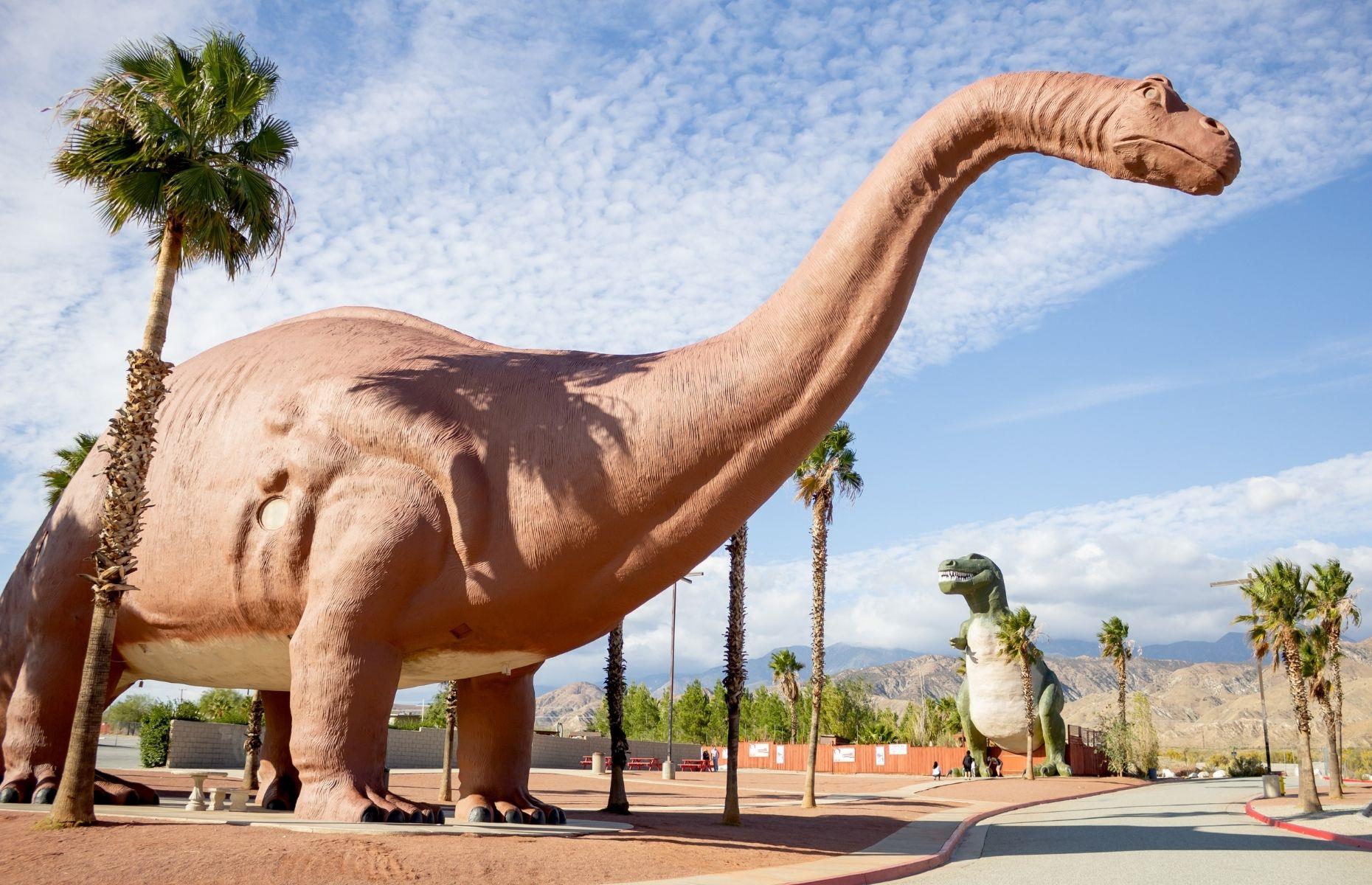 Pre-historic adventures
Deep History Coast, Norfolk, UK
Great Britain was once an abundant oasis for dinosaurs and it's thought that more than 100 different species once roamed the isle. Offering a piece of history dating back millions of years, the Deep History Coast in Norfolk is the perfect place to go hunting for fossils. Cromer Museum houses a fantastic fossil collection, but those wanting to get their hands dirty can head to the beaches at West Runton and Sheringham to see what can be unearthed from their rockpools.
Universal Orlando Resort, Florida, USA
Universal Orlando Resort in Florida takes dinosaurs very seriously, housing an array of dino-related activities. While Universal's Islands of Adventure boasts the Raptor Encounter, where you can get up close with this fearful predator, the Jurassic Park Discovery Center™ (temporarily closed) is packed with incredible exhibits for the whole family. Visitors can marvel at T. rex fossils and see dinosaur eggs in the nursery, where a baby Velociraptor might just hatch before your eyes…
Drumheller, Alberta, Canada
Nicknamed the Dinosaur Capital of the World, Drumheller has much to offer. Located in Alberta, Canada, the town is surrounded by the breathtaking Badlands, which appear plucked from a pre-historic landscape. In 2011, a 110 million-year-old nodosaur fossil was discovered here. Weighing close to 15,000 lbs (7,000kg), it took paleontologists six years to extract the skeleton, which is now on display in Drumheller's Royal Tyrrell Museum, Canada's only dedicated paleontology institution.
Drumheller, Alberta, Canada
The Royal Tyrrell Museum is home to thousands of fossils and one of the world's largest dinosaur displays. There's a Preparation Lab, where finds are examined, as well as fascinating exhibitions and paleontologist-led fossil hunts. The museum is open Tuesday to Sunday and advance booking is required. The town is also home to the world's largest dinosaur, a 82-foot (25m) replica that visitors can climb for unobstructed views from behind its pearly whites.
Museum of Natural History, Berlin, Germany
Berlin's Museum of Natural History is one of world's most important research institutions. Home to an incredible exhibition hall, the museum boasts 30 million objects, including dinosaur skeletons, fossils and the remains of the ancient bird, Archeopteryx lithographica. Many of the items on display were extracted by the museum's scientists from Tendaguru Hill in Tanzania, an expedition now considered one of the most successful dinosaur digs in history.
Isle of Skye, Scotland, UK
The Isle of Skye is big on history thanks to its fossil-rich coastline. Across this dramatic Scottish island you'll find plenty of places to see pre-historic footprints, frozen into the earth. An Corran beach in Staffin is perhaps the best place to get up close with authentic prints, left by a family of Ornithopods 165 million years ago. Offering history buffs the chance to touch the tracks, visitors are brought one step closer to our Jurassic past.
Isle of Skye, Scotland, UK
In 2015, there was also a major discovery on the Isle of Skye. Fossilized dinosaur prints were found on the shoreline near Duntulm Castle. Only visible at low tide, the prints are considered among the best in the world and are thought to be 170 million years old. Then, in 2018, researchers from The University of Edinburgh discovered more dino markings close to Brothers' Point. Staffin Dinosaur Museum (temporarily closed) is now the best place to learn and discover more about Skye's pre-historic world. 
Galleta Meadows Estate, California, USA
If you're seeking culture as well as dino-related fun, then Galleta Meadows Estate ticks all the right boxes. Spread across 1,500 acres of ancient desert land in Borrego Springs, California, this unique Jurassic park is open 24 hours a day and is home to 130 large scale, meticulously crafted metal sculptures. Created by artist Ricardo Breceda, the sculpture park features saber-toothed tigers, raptors and mammoths, as well as an array of dramatic dinosaurs. 
Isle of Wight, England, UK
Nicknamed the Dinosaur Island, the Isle of Wight is one of the richest areas for dino discoveries in all of Europe. In fact, evidence of over 25 species has been found here. Positioned off the south coast of Britain, dinosaur bones and relics are regularly discovered along the island's 57-mile (92km) shore – and there are plenty of places to see them, including Compton and Brook beaches. The Dinosaur Isle Museum takes care of the area's geological finds and runs regular expert-led fossil hunts – advance booking is advised.
Australian Age of Dinosaurs Museum, Queensland, Australia
Australia was founded in 1788, but its history goes back much further. The most complete pterosaur ever found in Australia was discovered in 2017 in Queensland, and its remains can now be seen at the Australian Age of Dinosaurs Museum in Winton. The institution is home to the country's largest collection of fossils, including 100-million-year-old sauropod tracks, and invites visitors to go behind-the-scenes at the most important Fossil Preparation Laboratory in the Southern Hemisphere.
Jurassic Coast, Dorset, UK
England's Jurassic Coast stretches 95 miles (153km) between Exmouth and Old Harrys Rocks. Spanning the counties of Devon and Dorset, this spectacular strip of shoreline is England's only natural UNESCO World Heritage Site. Dating back 185 million years, the region is renowned for its rock formations, pre-historic fossils and dramatic limestone cliffs. From The Etches Collection – a museum of Jurassic marine life – to fossil hunting on the beaches between Charmouth and Lyme Regis, this patch of England has it all.
The Field Museum, Chicago, USA
Chicago's Field Museum is home to the largest dinosaur discovered to date, the titanosaur Patagotitan mayorum. Named Máximo, the dino is 122 feet long (37m) and would have weighed more than 10 African elephants. Other highlights include the fossil skeleton of a 42-foot-long (13m) T. rex named SUE and Illinois' state fossil, the Tully monster. From talks with real paleontologists to otherworldly dinosaur bones, this museum has something for everyone.
National Museum of Natural History, Paris, France
The National Museum of Natural History in Paris is ultimately one for history buffs that prefer a more serious look at our evolutionary journey. A sophisticated space of research and education, the museum started as the Royal Garden of Medicinal Plants, founded by Louis XIII in 1635, and has retained an impressive reputation ever since. The Palaeontology and Comparative Anatomy Gallery is the best place for dino enthusiasts, since it boasts 650 fascinating skeletons, including an authentic skull of a triceratops.
Badlands National Park, South Dakota, USA
PaleoAdventures is the ultimate day out for history buffs and budding paleontologists. The tour is run by Walter W. Stein, who has found more than 30 dino skeletons during his career spanning more than two decades. Tour guests will join Stein on a hunt for bones, as he provides the tools and guidance needed to uncover these ancient treasures. What's even better, visitors have the opportunity to take some of their finds home with them. Stein is currently taking bookings for his 2021 adventures.
Tumbler Ridge Global Geopark, British Columbia, Canada
The ultimate place to uncover the beauty and history of British Columbia, Tumbler Ridge is also a spot for adventure. A designated UNESCO World Heritage Site, the Global Geopark is celebrated for its magnificent lakes, vast waterfalls and towering peaks, each harboring hidden relics and authentic dinosaur tracks. Footprints can be found at the Cabin Pool in Flatbed Valley, while the summit of Pinnacle Peak offers spectacular views and Permian Period fossils.
Colorado, USA
When it comes to dinosaur discoveries, nowhere compares to Colorado. This US state is home to an exciting collection of pre-historic artifacts and none is more important than Dinosaur National Monument that extends into Utah as well. This 2,500-foot (762m) canyon harbors countless dinosaur remains embedded in its sandstone cliffs. The Quarry Exhibit Hall is also a must, where 1,500 bones are left in place inside a huge cliff wall – timed tickets are required to enter the hall.
Colorado, USA
Elsewhere in the state, Picketwire Canyonlands is home to the largest collection of fossilized dinosaur footprints in all of America and offers nearly 1,300 tracks from 100 pre-historic creatures. Self-guided and expert-led tours are also available to Dinosaur Ridge, one of the world's most famous fossil zones. During tours, visitors can get up close with real excavation sites and witness exposed fossils in situ, untouched for more than a million years.
Utah, USA
Colorado's neighbor Utah has the most complete record of prehistoric life of any geographic area in the world. The state boasts more fossil records than anywhere else in America and has the most complete record of prehistoric life than any other area on the planet. Apart from the Dinosaur National Monument, Utah is also home to some of the planet's best discovery sites. For one, 25 dinosaur species have so far been found inside Grand Staircase-Escalante National Monument.
Utah, USA
The biggest dino fans can take the 512-mile (824km) loop known as the Dinosaur Diamond Prehistoric Highway, stretching across Utah and Colorado. Along the way Moab Giants Dinosaur Park awaits with over a hundred life-size dinosaur replicas, self-guided Mill Canyon Dinosaur Trail follows in the footsteps of fossilized dinosaur tracks and Cleveland-Lloyd Dinosaur Quarry at Jurassic National Monument houses over 12,000 bones and an authentic dinosaur egg.
Crystal Palace Dinosaurs, London, UK
An important part of Victorian history, the dinosaur sculptures in Crystal Palace Park have been in situ since 1854. The large-scale installations were created by Benjamin Waterhouse Hawkins, a natural history sculptor, and it's reputed that Queen Victoria visited the site numerous times. Despite only a handful of more than 30 statues being technically accurate, this fun-filled and historic park represents the world's first ever attempt to model these incredible extinct creatures.
Pembrokeshire Coast National Park, Wales, UK
Well worth a visit for the sheer beauty of the landscape, Pembrokeshire Coast National Park in Wales is also home to its fair share of fossils. Proving that bigger isn't always better, this strip of British coastline boasts thousands of tiny graptolites frozen in its ancient rocks, many of which can be found on Abereiddy Bay beach. These minute creatures actually predate dinosaurs and existed over 400 million years ago. The perfect place to head for a spot of fossil hunting, the area's spectacular coastal path is not to be missed.
Nova Scotia, Canada
The petite Canadian province of Nova Scotia is renowned for its rugged red cliffs and its iconic lighthouses (the island has 41), but also for its dino discoveries. One of the world's smallest dinosaur tracks were discovered in Parrsboro in 1984, which led to the discovery of the largest fossil find in North America. Many of the fossils, including some of the oldest dinosaur bones in Canada, are now on display in the Fundy Geological Museum. 
Nova Scotia, Canada
The museum also boasts a working fossil lab, where you can watch scientists reconstruct the past. The museum also hosts dinosaur digs, where budding paleontologists have a chance to get hands-on with real field work. If you'd rather go it alone, head to The Bay of Fundy or the UNESCO World Heritage Site at Joggins Fossil Cliffs, where ancient fossils can be witnessed in situ.
These are the destinations most in danger around the world
American Museum of Natural History, New York, USA
No trip to New York City would be complete without a visit to the American Museum of Natural History. Founded in 1869, the impressive institution boasts one of the greatest fossil collections in the world. The museum runs self-guided tours of its renowned dinosaur exhibits, which include a 122-foot-long (37m) titanosaur and the nearly complete T. rex skeleton, recovered from Big Dry Creek in Montana in 1908. T. rex: The Ultimate Predator is also running until March 2021.
Cretaceous Park, Sucre, Bolivia
Known for its snow-capped mountains and glasslike lakes, Bolivia boasts a distinctive terrain that spans the Andes Mountains. In 1994 an incredible discovery was made by miners working in a quarry on the outskirts of Sucre. The Cal Orck'o limestone quarry wall was almost a mile long (1.5km) and featured over 5,000 footprints from over 150 different species of dinosaurs, including the world's only prints of a baby T. rex. Today, the fossils reside inside Cretaceous Park, which is open for guided tours.
Nong Nooch Tropical Garden, Pattaya, Thailand
Nong Nooch Tropical Garden lies in the Chonburi Province of Thailand. The 500-acre botanical park is made up of astonishing tropical gardens as well as orchid nurseries and a vast area dedicated to bonsai trees and tropical palms. Yet Nong Nooch also boasts a rather unique feature: the Valley of the Dinosaurs. With more than 300 to-scale statues, each based on factual details, Nong Nooch brings us all one step closer to walking with dinosaurs.
Natural History Museum, London, UK
London's Natural History Museum is perhaps the world's most iconic place to learn more about our planet. Housed inside one of the city's most spectacular buildings, the museum dates back to 1881 and offers 80 million specimens spanning millions of years. No natural history museum would be complete without a dinosaur collection and London doesn't disappoint. It boasts the skeleton of the world's most complete stegosaurus, as well as part of the first Tyrannosaurus rex ever discovered. Explore the website for more details.
Dinosaur Valley State Park, Texas, USA
Glen Rose is often referred to as the Dinosaur Capital of Texas and for good reason. Millions of years ago, sauropods and theropods left footprints in the bed of the Paluxy River and these incredible tracks can still be seen to this day. One of the best ways to see them is to rent a kayak from Dinosaur Valley State Park and take a scenic journey down this ancient river. Guided horseback tours are also available with the Eagle Eye Ranch Carriage Company.
Discover the most beautiful state park in every US state
Dinosaur Valley State Park, Texas, USA
That's not all Texas has to offer, though. Prehistoric Texas Trail takes visitors back 100 million years, while Fort Worth Museum of Science and History brings the fascinating story of the region's dinosaur discoveries to life. Even better, Waco Mammoth National Monument features a live dig site and from a bridge above the area lucky visitors can take in the unforgettable remains of ancient mammoths still half-encased in the earth.
Now read ancient mysteries we don't know the answer to
Cabazon Dinosaurs, California, USA
Fun for the whole family, Cabazon Dinosaurs is one of America's most iconic roadside attractions. Located in the heart of a desert landscape in California, its outdoor trail features two towering dino models Dinny the Dinosaur and Mr Rex. The attraction opened in 1975 and has appeared in movies including Pee-wee's Big Adventure. It also boasts the Wafflesaurus Truck, which serves delectable dinosaur-themed treats to top off your trip. 
Source: Read Full Article